Should vegetarians and vegans get excited about In-N-Out Burger?
As I was planning my trip to California, I searched for foodie hotspots not to be missed. One fast food chain kept popping up in my search, In-N-Out Burger.  Everybody raves about In-N-Out Burger, calling it 'food perfection'. It's tasty and affordable, a beloved west coast staple. Naturally, I wanted to try In-N-Out Burger.
So the first thing I did was check out the menu online. Fast food chains often don't cater for vegetarians, and at first glance, In-N-Out Burger seemed to be no different. There wasn't a veggie burger in sight, only fries. My excitement quickly disappeared and I forgot about In-N-Out Burger for a while.
Then I read about the secret menu. And sure enough, there I found vegetarian and vegan-friendly options,  and I got excited again.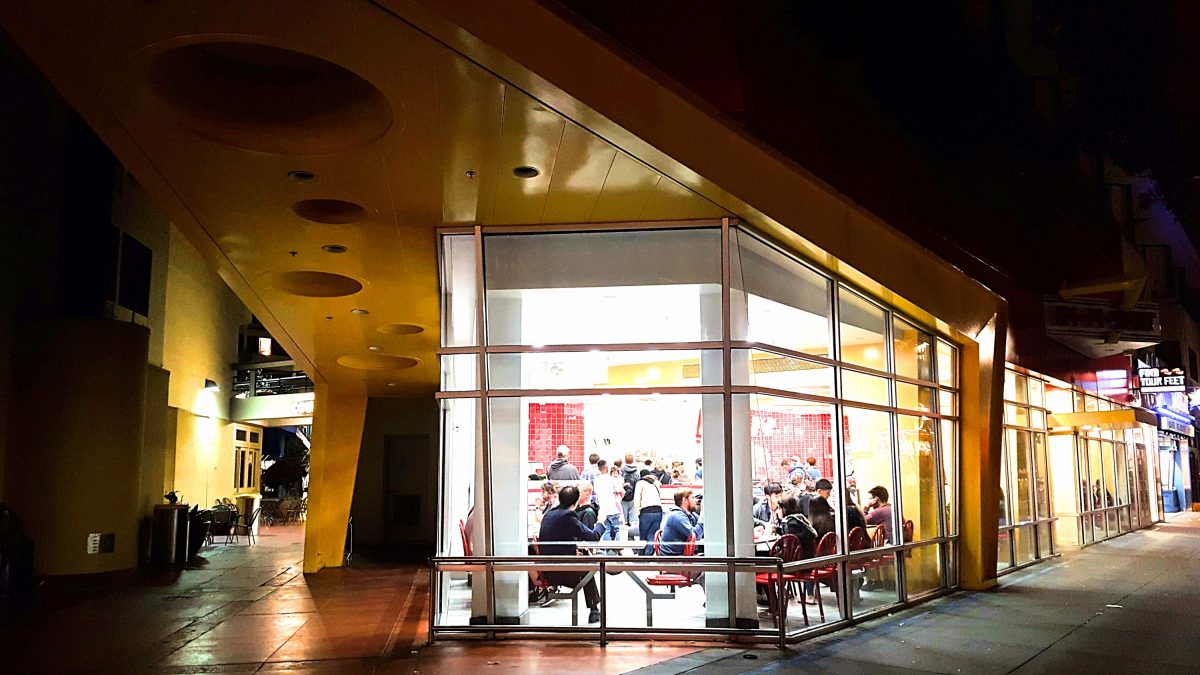 Options on the menu
Vegetarians, you have a couple of options. You can choose between the Grilled Cheese and the Veggie Burger. The Grilled Cheese has two slices of melted American cheese, lettuce, tomato with optional onions on a toasted bun. The Veggie Burger has the same toppings minus the cheese.
And then you can choose between fries done a couple of ways – animal style fries, well-done fries, cheese fries and then the regular fries.
Vegans, your options are very limited. You can have the Veggie Burger and the regular or well-done fries. That's it.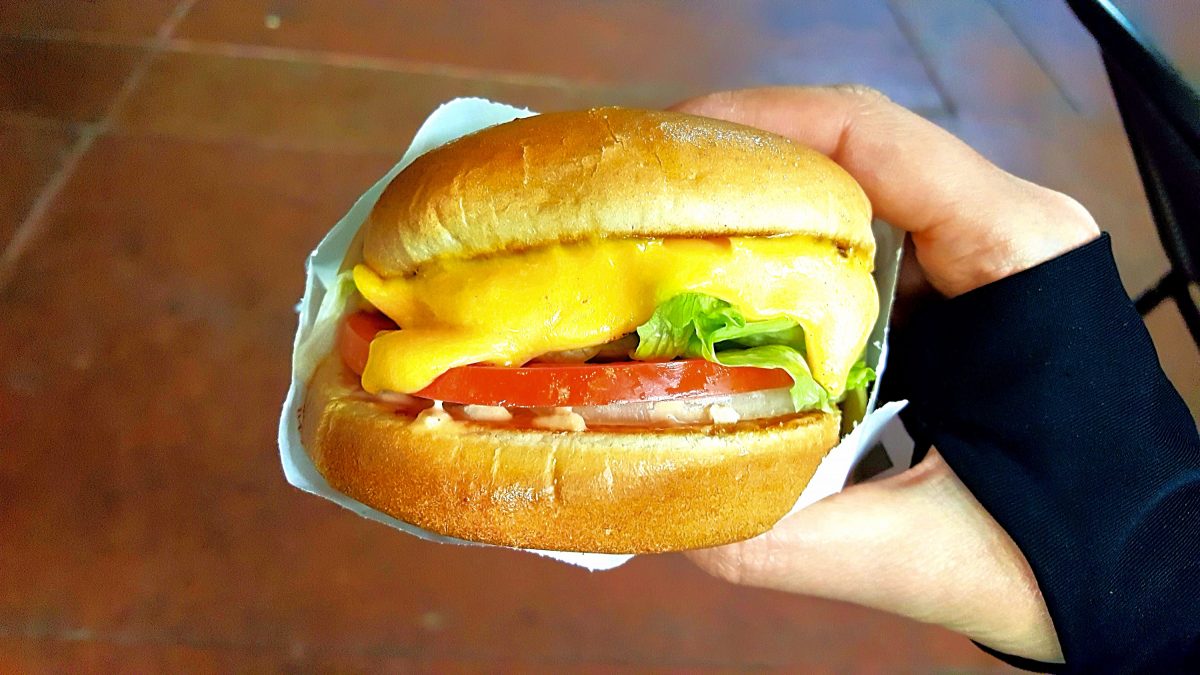 Prepare to wait
Now, this wasn't something I expected: extraordinary long queues! I was in Hollywood and starving, so I was very excited to go to In-N-Out Burger. It was lunchtime, and to say that the restaurant was packed would be an understatement. The restaurant was overflowing! I went inside, saw the insanely long queue, turned around and walked right back out again. The queue was nearly out the door. I was really hungry and didn't want to wait. Be aware, because it's so popular, this fast food chain isn't so fast…
My verdict
I finally ate In-N-Out Burger in San Francisco, ordering the Grilled Cheese and regular fries. I still had to wait about 20 minutes for my food, but the queue was way shorter than the one in Hollywood.
So what's my verdict? Should vegetarians and vegans get excited about In-N-Out Burger? In my opinion, no. Sorry folks, there's nothing to get excited about here. Was the burger tasty? Sure. Was it a great burger? No. Was it the best burger I've ever eaten? Hell no! Was it 'food perfection'? Far from it.
Look, I enjoyed the burger. But it really needs a patty! Without it, the burger just seems incomplete, unfinished. With so many great meat substitutes out there, I don't see why In-N-Out Burger can't choose one and run with it.
Will I eat at In-N-Out Burger again? Nope. Not unless they add a patty to the Grilled Cheese. Until then, adios!