The festive season is right around the corner! Here in Amsterdam, the holiday decorations are already lighting up the streets in the city centre. We all know that Christmas in Europe is magical, but Christmas in the States isn't too shabby either. I travelled to New York City during the holiday season two years ago. Window displays, sound shows, lights and Christmas trees are some of the things that you can look forward to seeing in the city. If luck is on your side, you may even see snow. Indeed, it's a magical time to visit New York. To help you get into the Christmas spirit, here are the festive highlights you can see in Midtown Manhattan.
Christmas Window Displays
All the upscale stores like Barneys, Bergdorf Goodman and Tiffany and Co adorn their windows with elaborate Christmas-themed displays. These displays are gorgeous, to say the least. Macy's is another store renowned for their window displays. Every holiday season they select a theme that is displayed in their stores nationwide. In 2015 at the time of my visit, the theme was Charlie Brown. Whether these displays attract more customers, I can't say. But what I do know is that they make for amazing window shopping!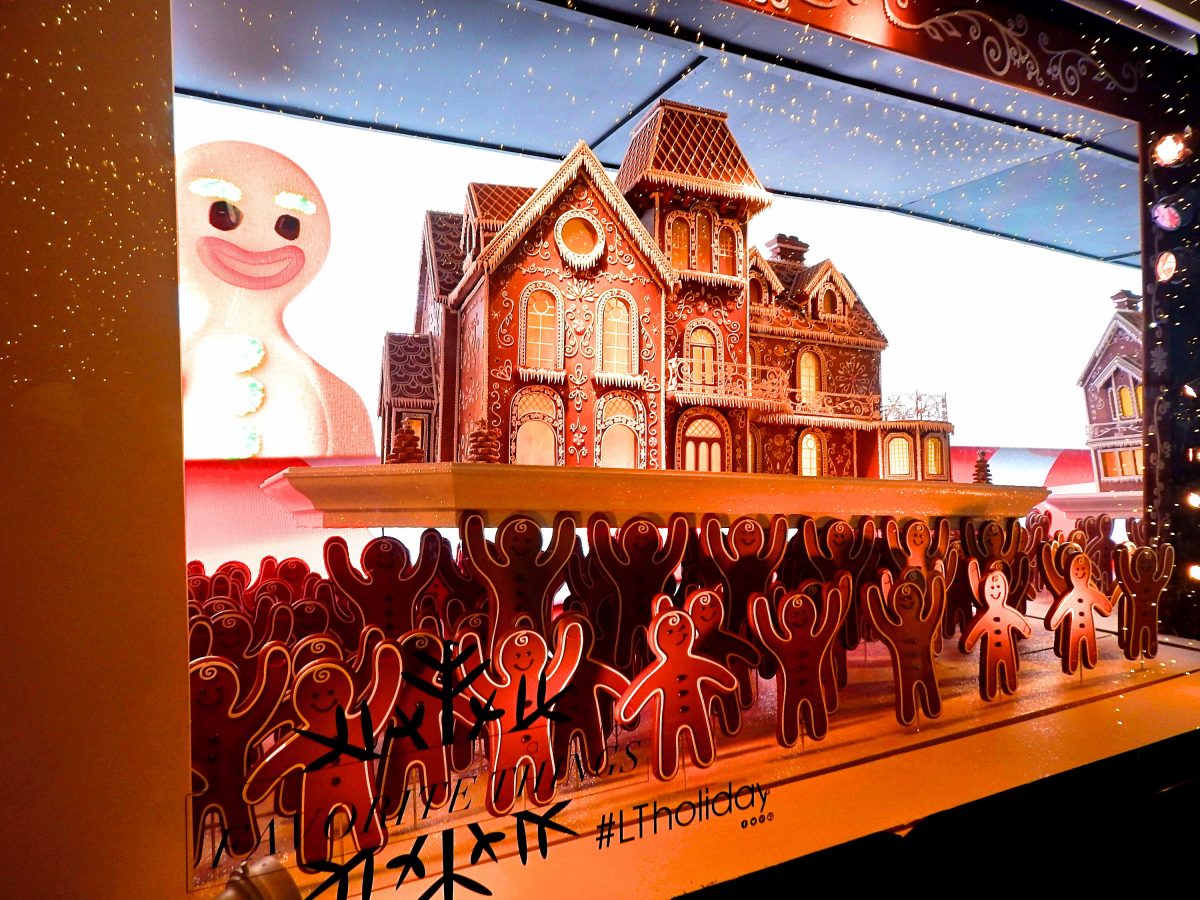 Light Shows
I highly recommend the Saks Fifth Avenue synchronized light and sound show in Midtown Manhattan. It's spectacular, colourful, overwhelming, but best of all, it's completely free. For the best view, grab a spot across the street.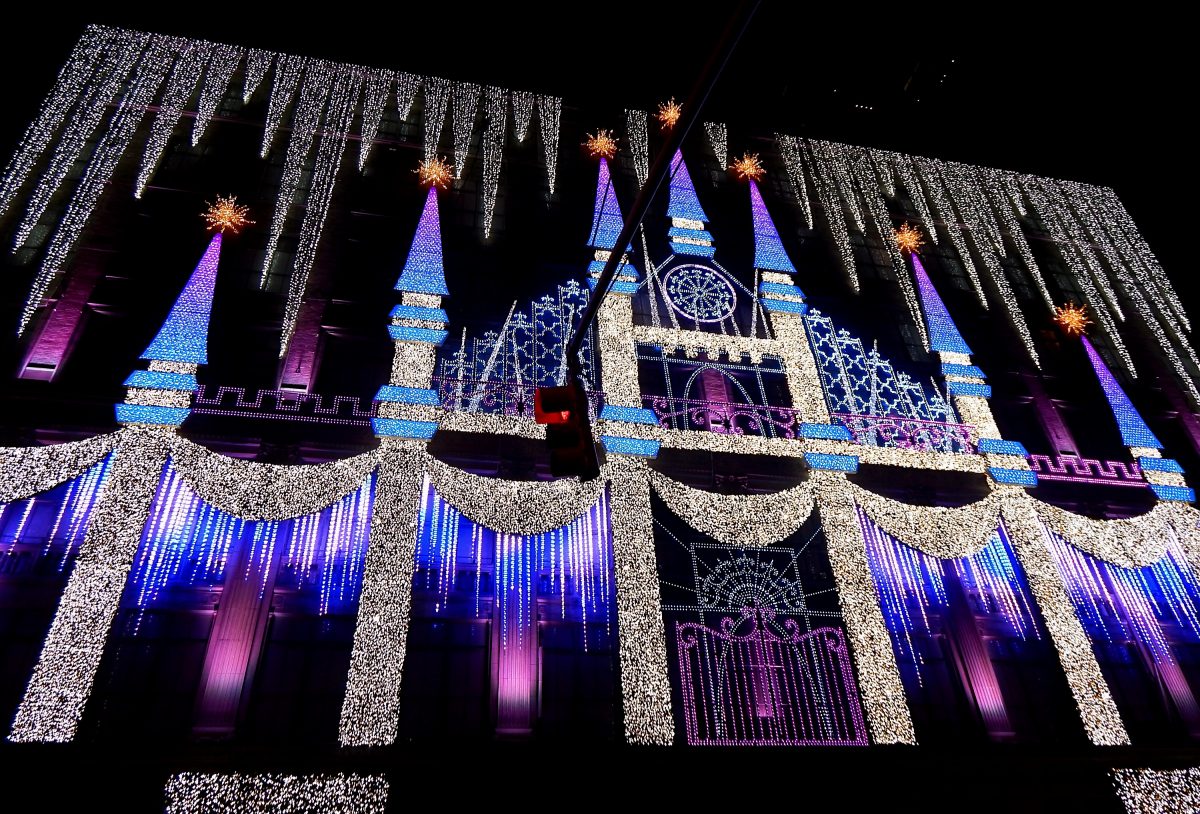 Rockefeller Christmas Tree
The Christmas Tree at the Rockefeller Center is probably one of the most famous holiday attractions in New York City. And rightfully so. It's been the holiday symbol of the city for more than seventy years. Until Boston decided to steal the title, this tree was also the highest Christmas tree in the United States. The Rockefeller Center is a great place for a family outing. And bring your skates along because there's an ice skate rink.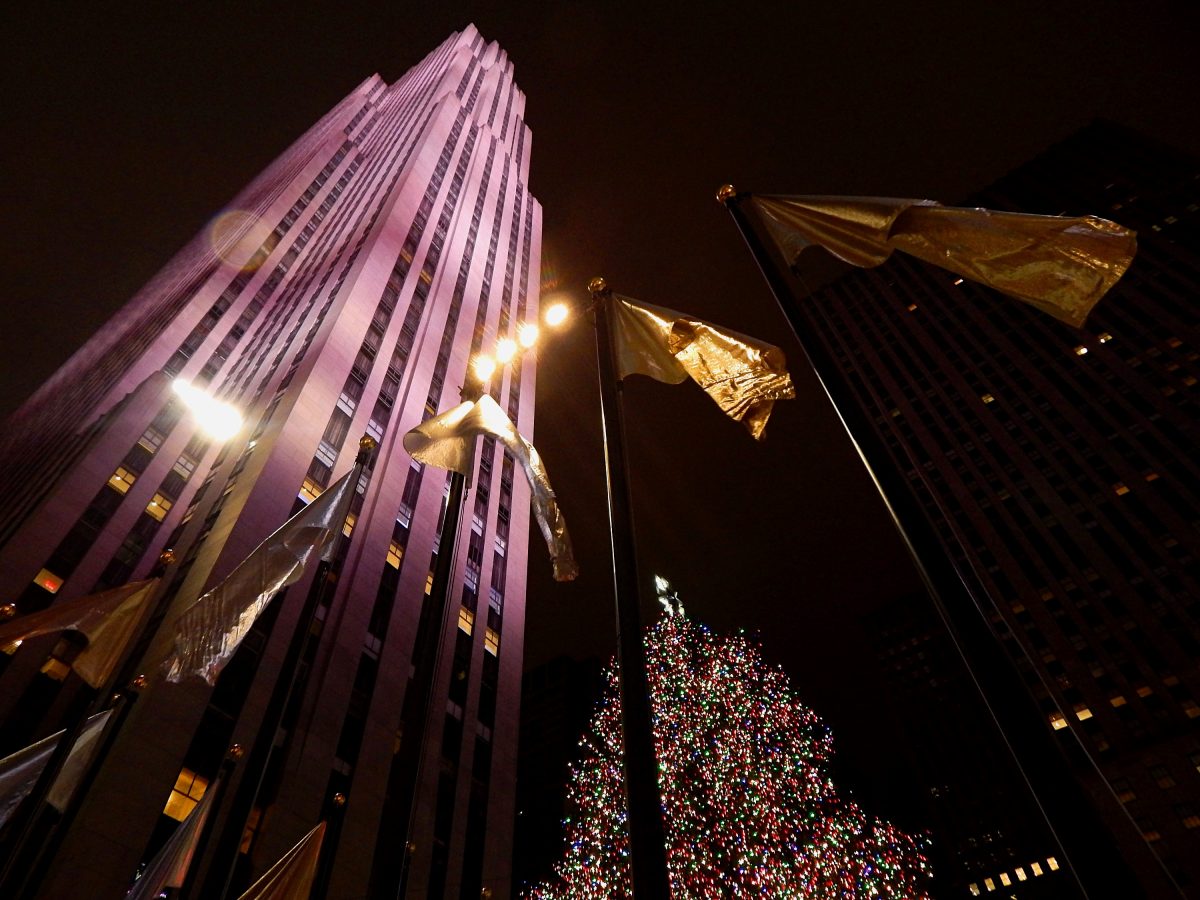 St. Patrick's Cathedral
With its Neo-Gothic architecture, St. Patrick's Cathedral doesn't look like it belongs among the buildings of New York City. It looks more like a church you'd expect to see in Europe. The cathedral is as beautiful on the inside as it is on the outside. It's known for the life-size nativity display during the festive season.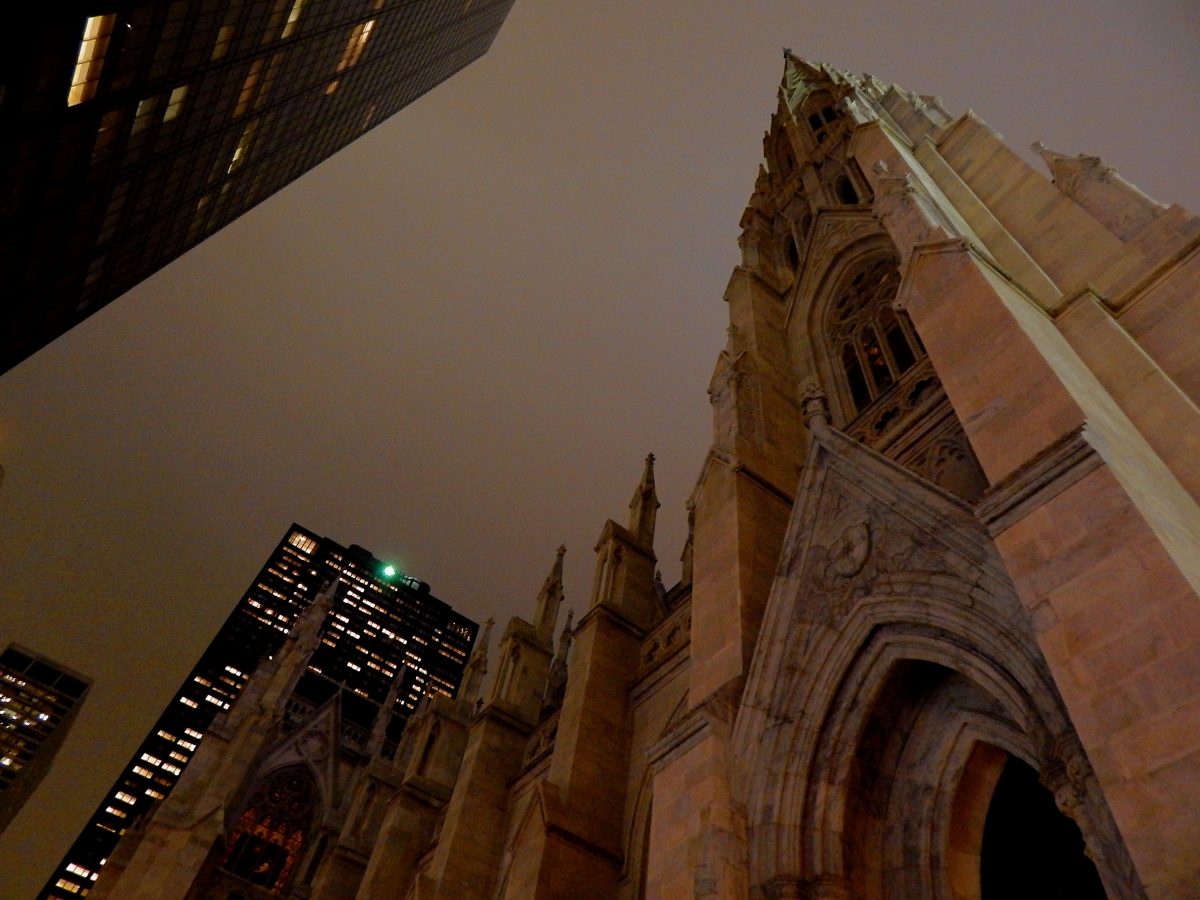 Empire State Building
Yep. Even the Empire State Building gets into the holiday spirit!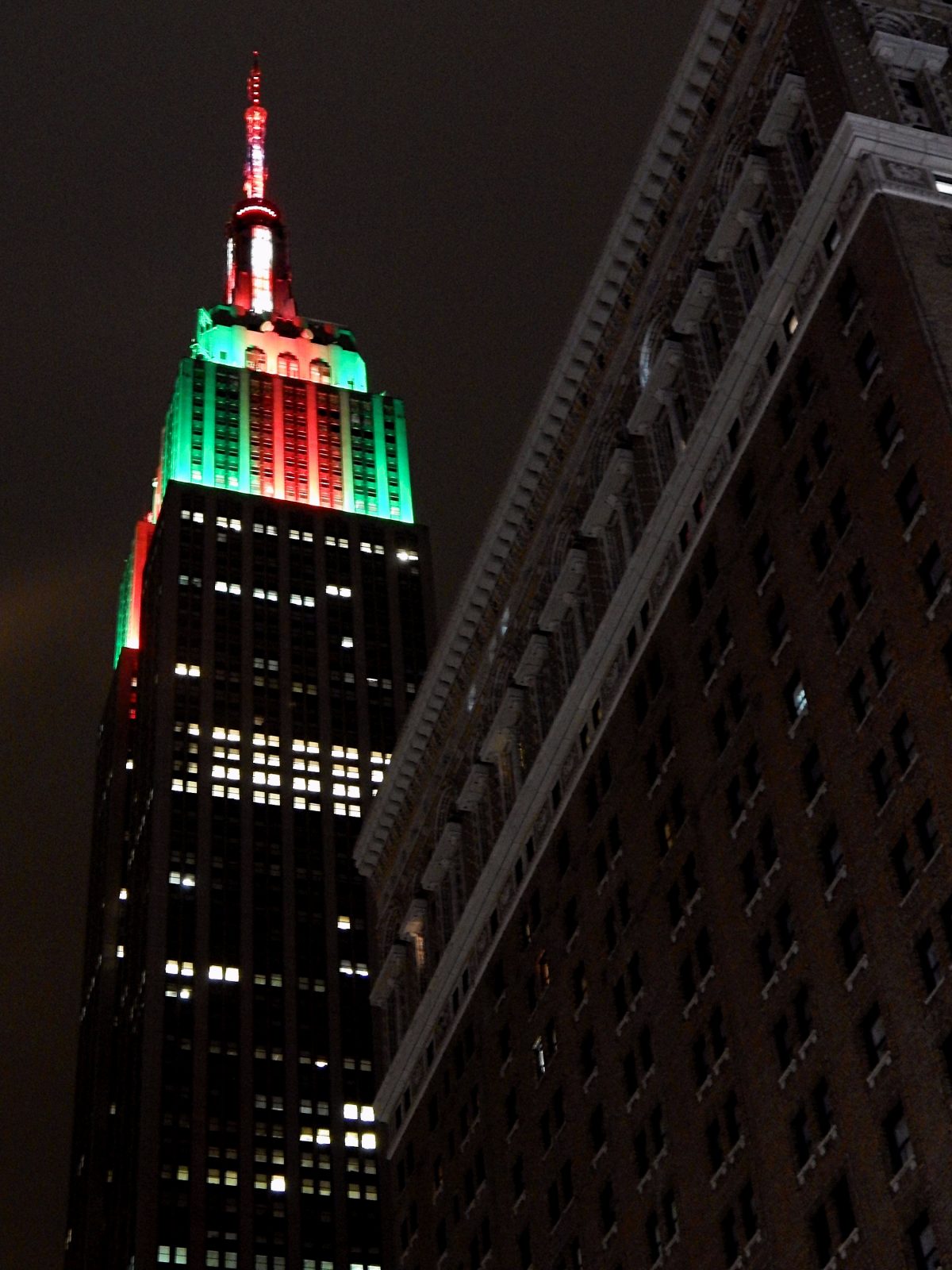 You can see all these highlights and more on the New York Holiday Lights Tour by Free Tours by Foot. Because of the way the tour is structured, on a pay-want-you-want basis, the guides are excellent. If you find yourself in New York City during the festive season, I highly recommend joining this tour.