Budget guide to Zürich
I just spent three days in Zürich, and let me tell you, Switzerland is expensive. I will never again complain about how pricey Amsterdam is because compared to Zürich, it's downright cheap. But money or more specifically, lack thereof, shouldn't keep you from exploring the largest city in Switzerland. Below are my best budget tips for stretching your money in Zürich.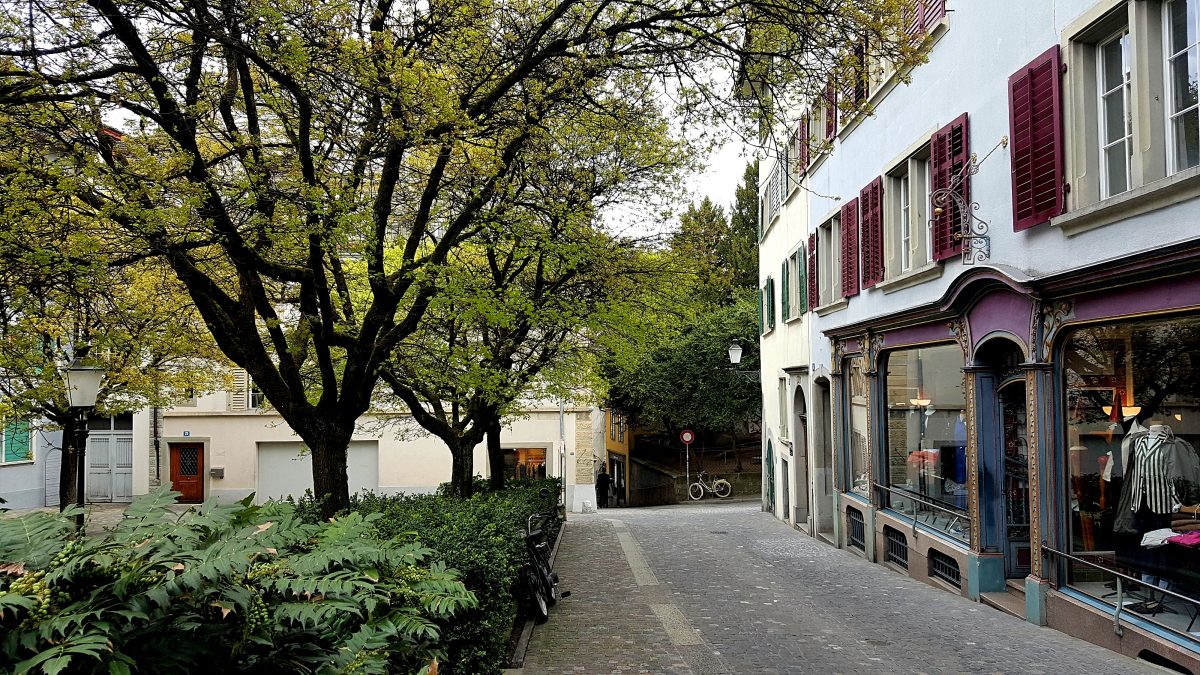 Getting to Zürich
If you are based in Europe, the cheapest way to reach the city will probably be via bus. The added bonus of taking a bus is that the bus stop is usually in or very close to the city centre. So in the end, you save on transportation. Living in Amsterdam, the cheapest option for me to reach Zürich was Flixbus. But if you book months in advance, you'll likely find affordable flight tickets too.
What to see and do
For such an expensive city, there are surprisingly lots of free or fairly cheap activities to do in Zürich.
Free walking tours
When I travel to a new city or town, the first thing I look for is a free walking tour. These tours are always good, and they give a great introduction or orientation of a new place. The guides are always happy to share great tips and tricks to make the best of your time. The free tours in Zürich were no different, I highly recommend them. Click here to find out more about the free tours offered in Zürich.
Streets worth checking out
So according to me, there are three streets you absolutely have to check out during your stay in Zürich. The first one is Bahnhofstrasse. As you exit the main entrance at the central train station, you walk right into Bahnhofstrasse. This is a great shopping street! Here you'll find all the boutique shops. Bahnhofstrasse is also a great way to orientate yourself in the city if you get lost.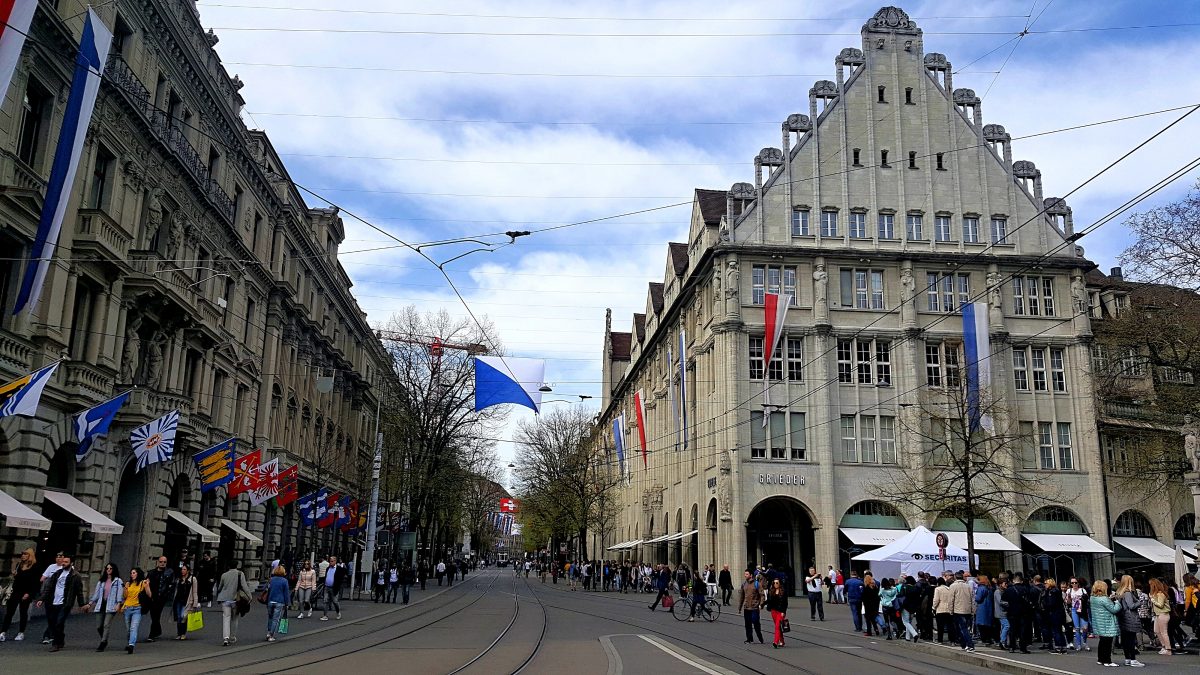 Niederdorfstrasse is a narrow pedestrian street lined with cute shops and numerous restaurants and great coffee shops. If you want to buy something unusual or just want to enjoy a hot chocolate while you do some people watching, this is the street for you.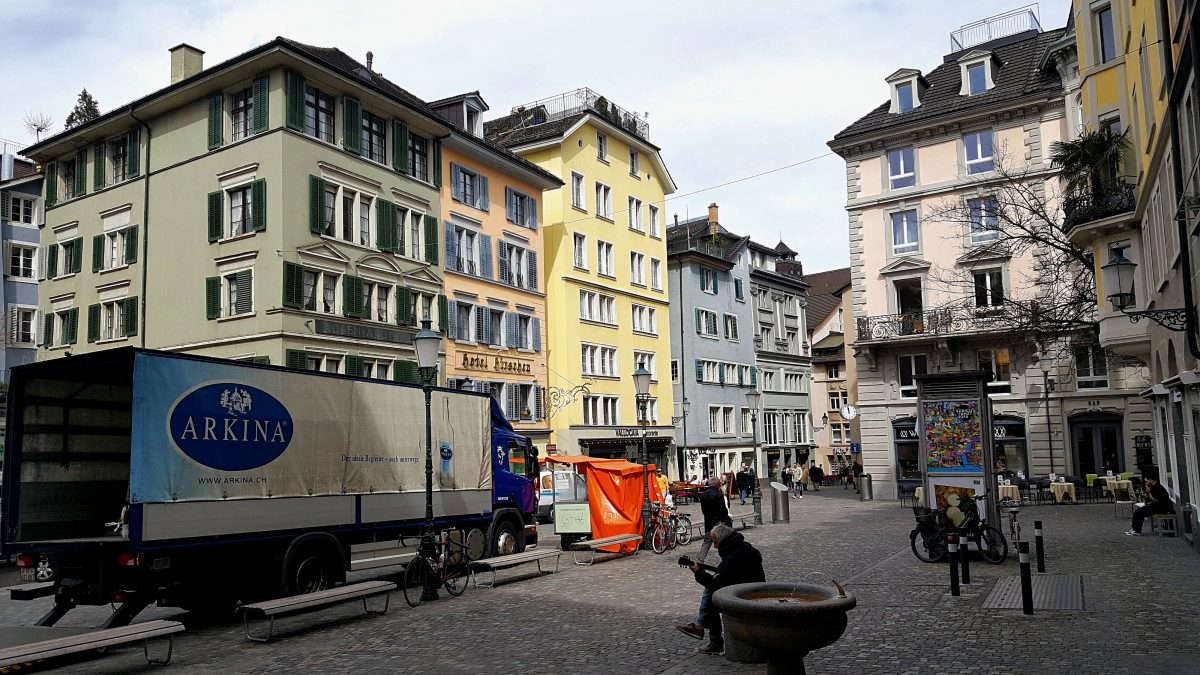 Augustinergasse is a picturesque pedestrian street in Zürich. Here you'll find flags and the first beautiful balconies that came to the city (inspired by balconies in Italy). Don't miss this street when you go to Zürich.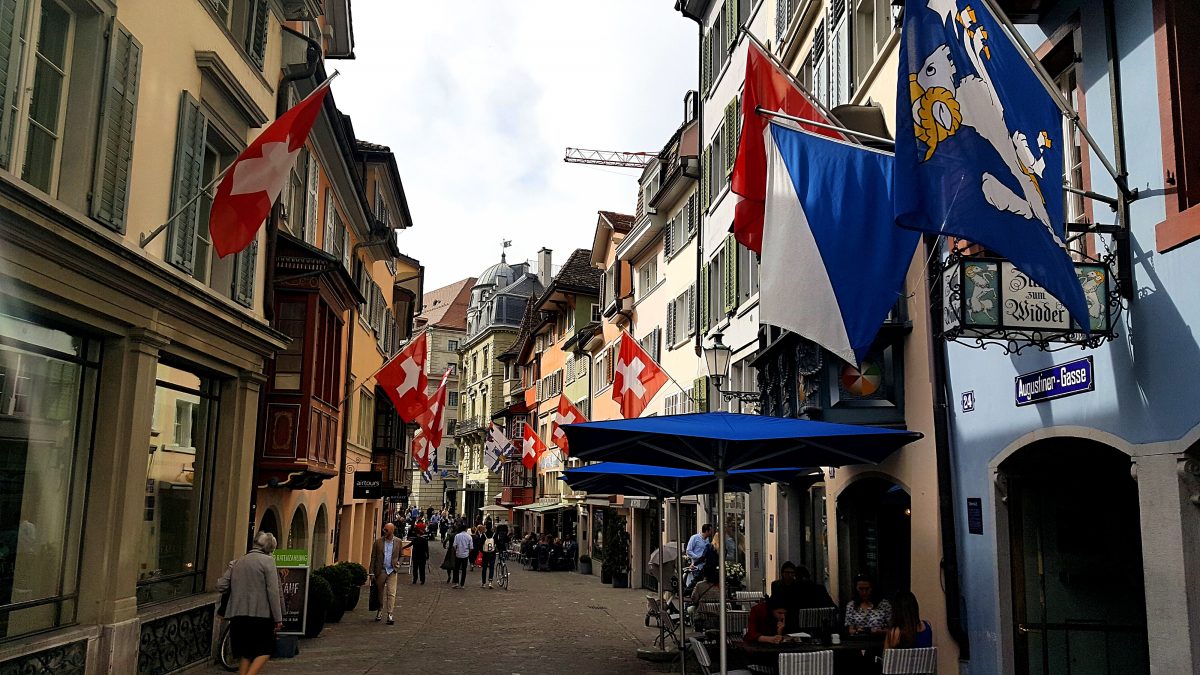 Must see churches
There is a number of churches that are worth checking out. Fraumünster is one of the oldest churches in the city. It was founded in 853! Jip. Fraumünster used to be an abbey for rich and aristocratic women. To enter the church and see the famous Marc Chagall windows will cost you CHF 5.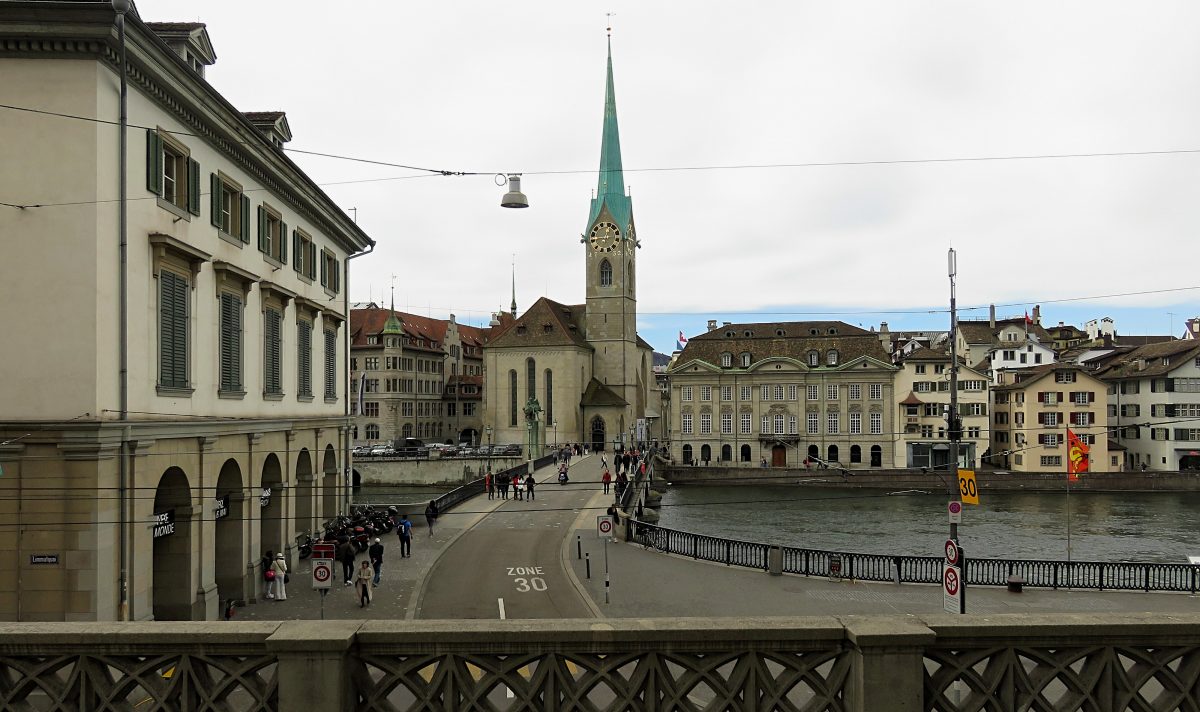 It's difficult to miss Grossmünster with its two towers. It's one of the most famous landmarks in Zürich.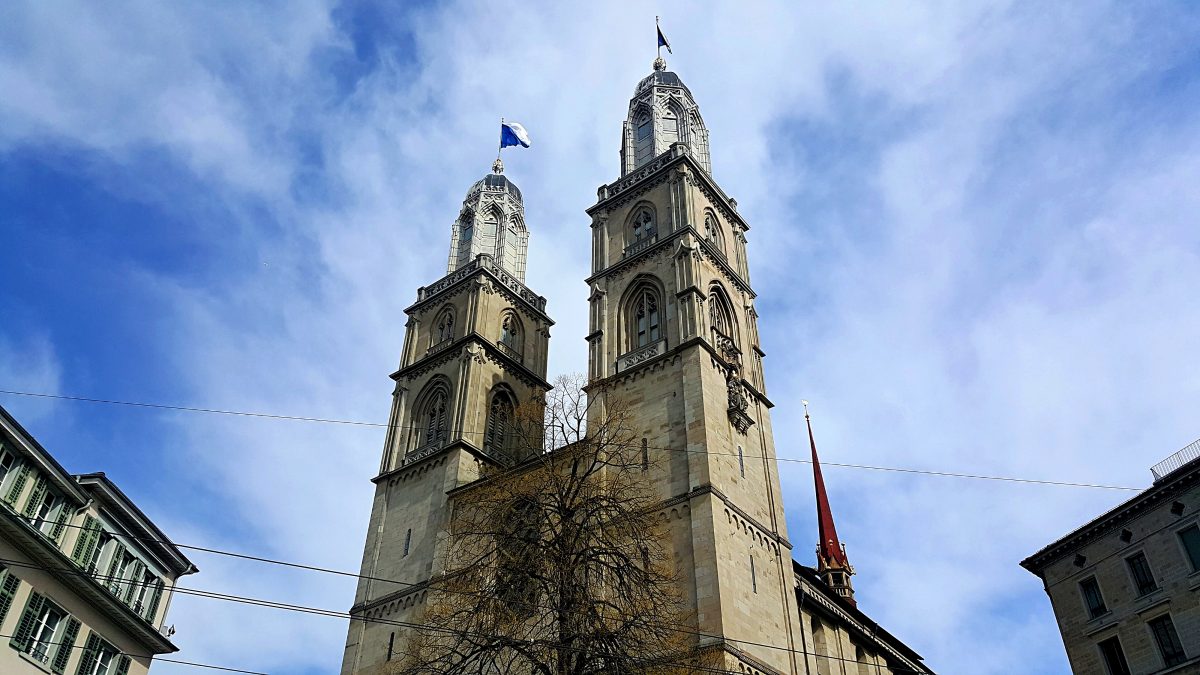 Want to see the largest tower clock face in Europe? Of course, you do! To see the clock, head on over to St. Peterskirche. It's only fitting to have the biggest clock face in Switzerland, right?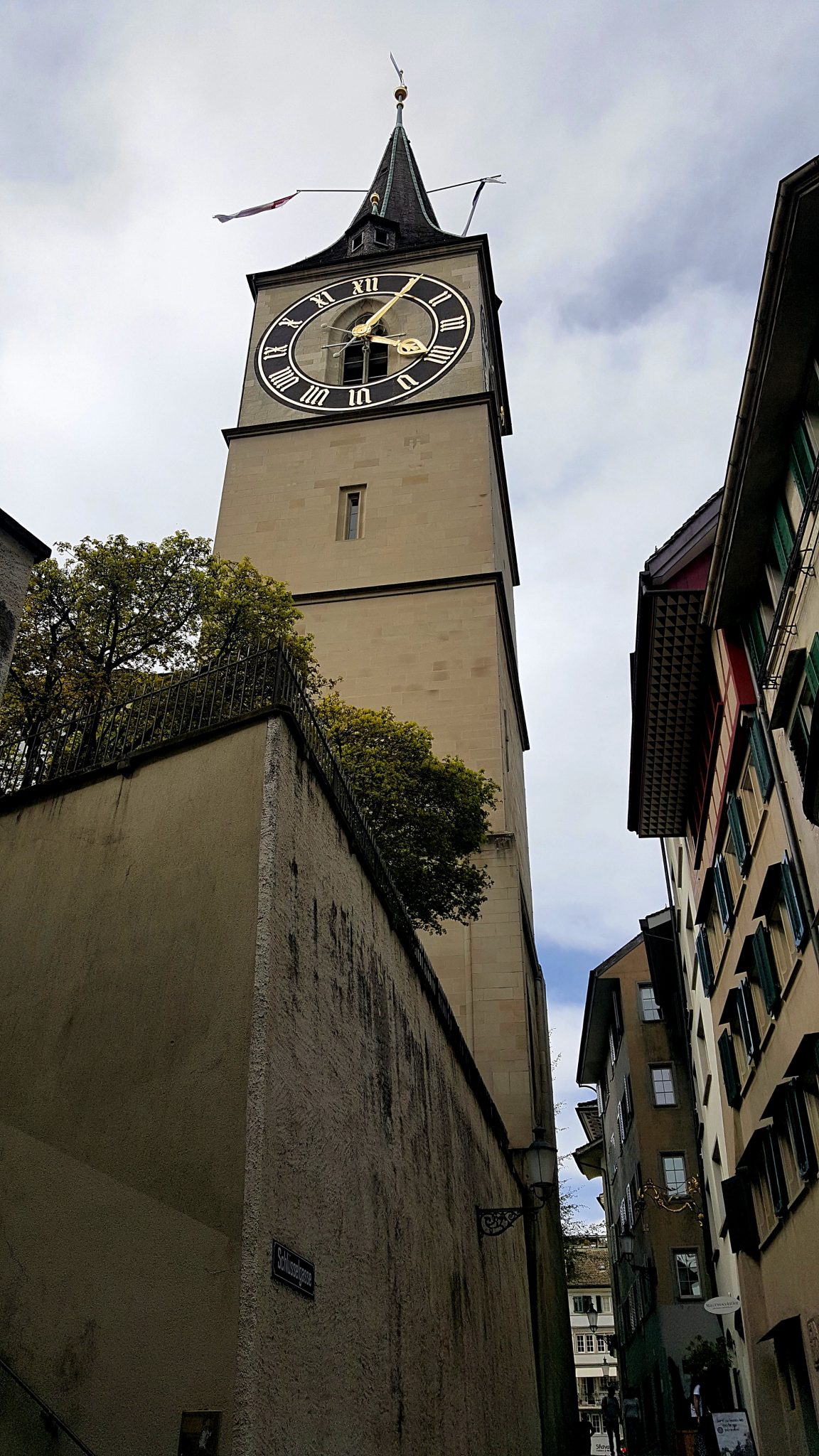 Best views in Zürich
One of the best views in Zürich is from Liendenhof, a park that offers a great panoramic view of the city. And the best part, this view is completely free! Grab something to eat and head to the park to enjoy your meal with a stunning view.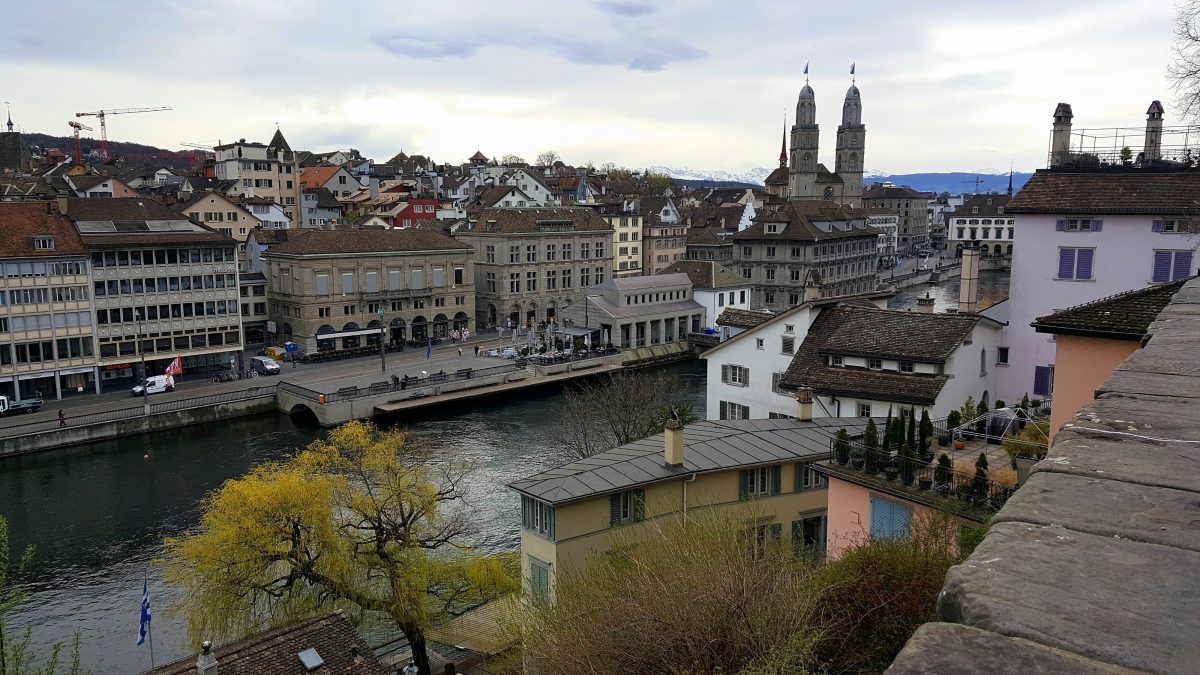 If you are willing to pay CHF 5, then you absolutely have to climb the tower at Grossmünster. To reach, in my opinion, the best view in the city, you have to climb 187 steps. You'll be winded when you reach the top, but the view that awaits you is so worth it!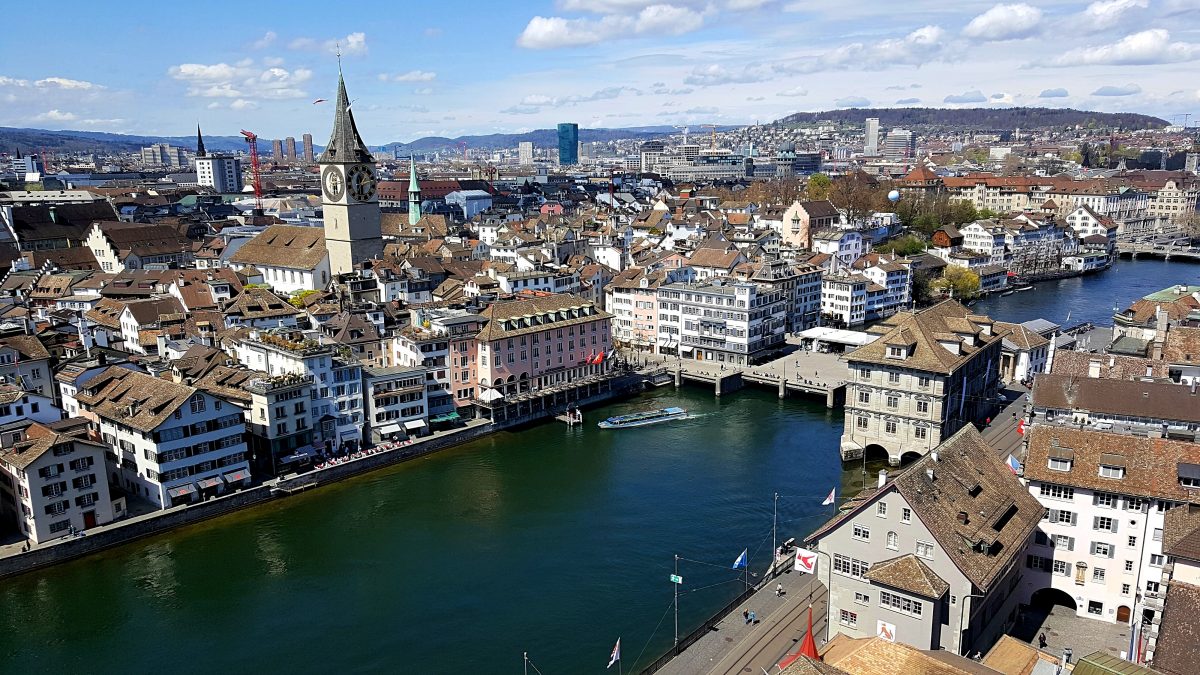 And lastly, be sure to stroll along Lake Zürich, especially at night. It's beautiful and romantic and it doesn't cost a thing!
Transportation in the city
Zürich is a very walkable city. If you stay in a central location, for example, one of the hostels in Altstadt, you can walk everywhere. You can also hire a bicycle for free (you only pay a deposit), but this wasn't necessary for me.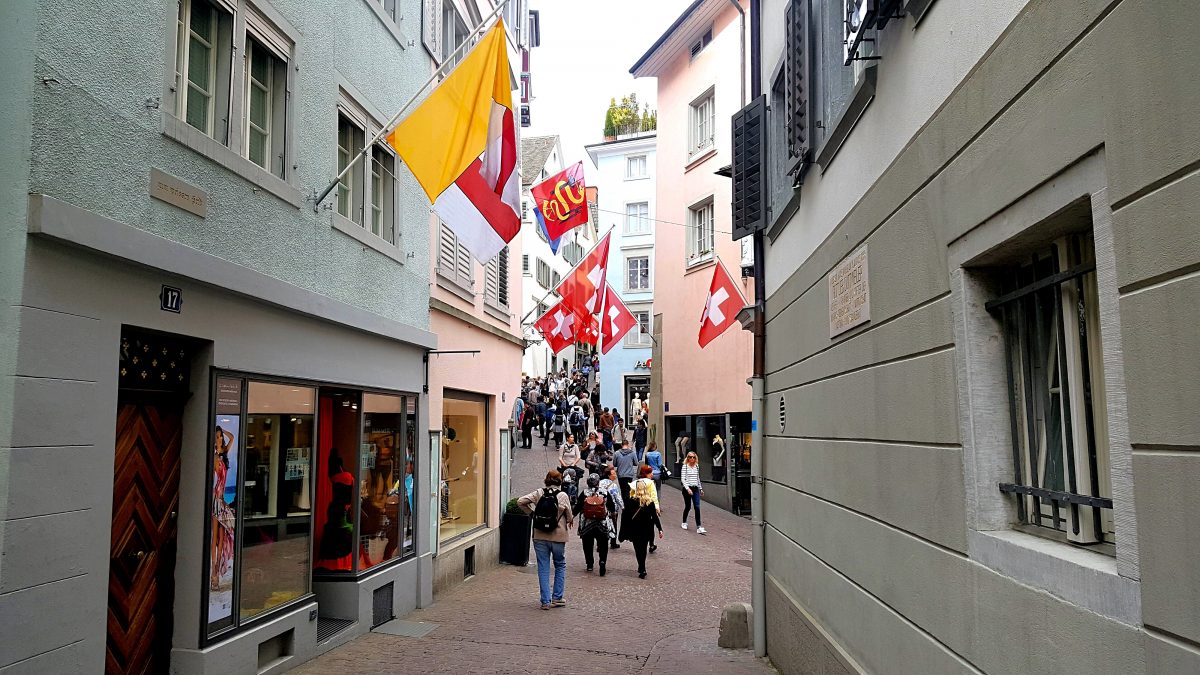 Where to stay
When it comes to finding an affordable place to stay, your best options are Airbnb or a hostel. There are only three hostels in the city to choose from. I highly recommend staying at Hostel Biber. Read my review of the hostel here.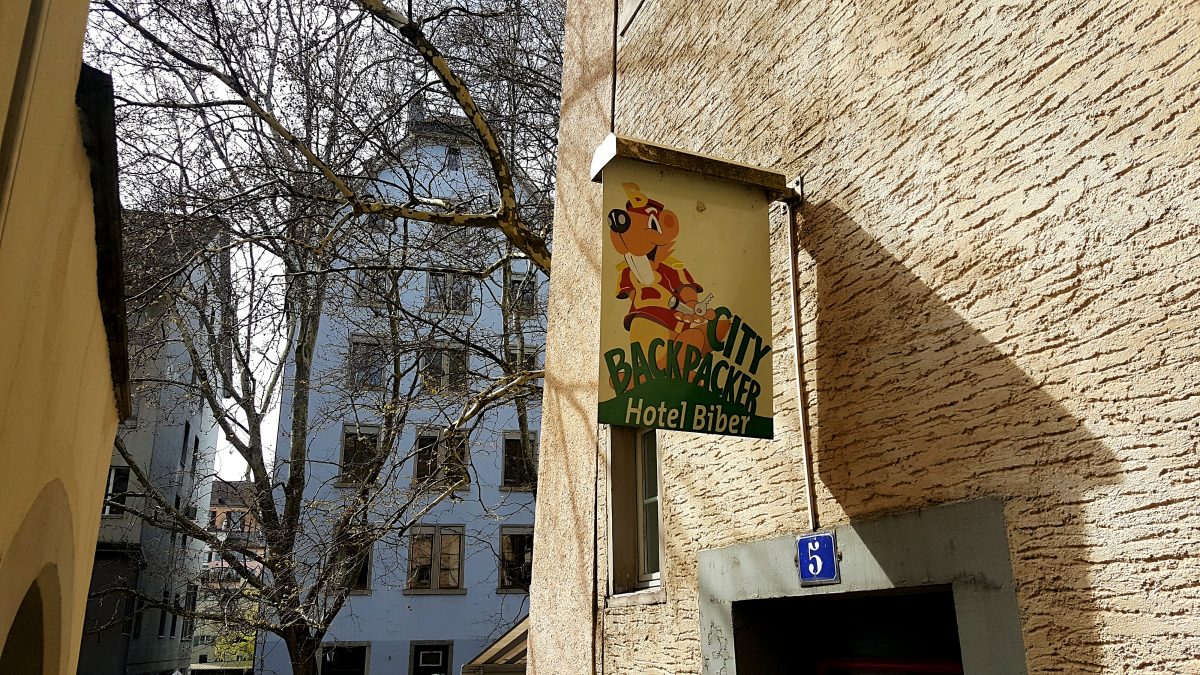 Food and drinks
Did you know that Zürich has approximately 1200 drinking fountains throughout the city? That's a lot! So that's one less thing you have to pay for, water. And let me tell you, the water is delicious and cold! Take a water bottle with you and refill it whenever you need to.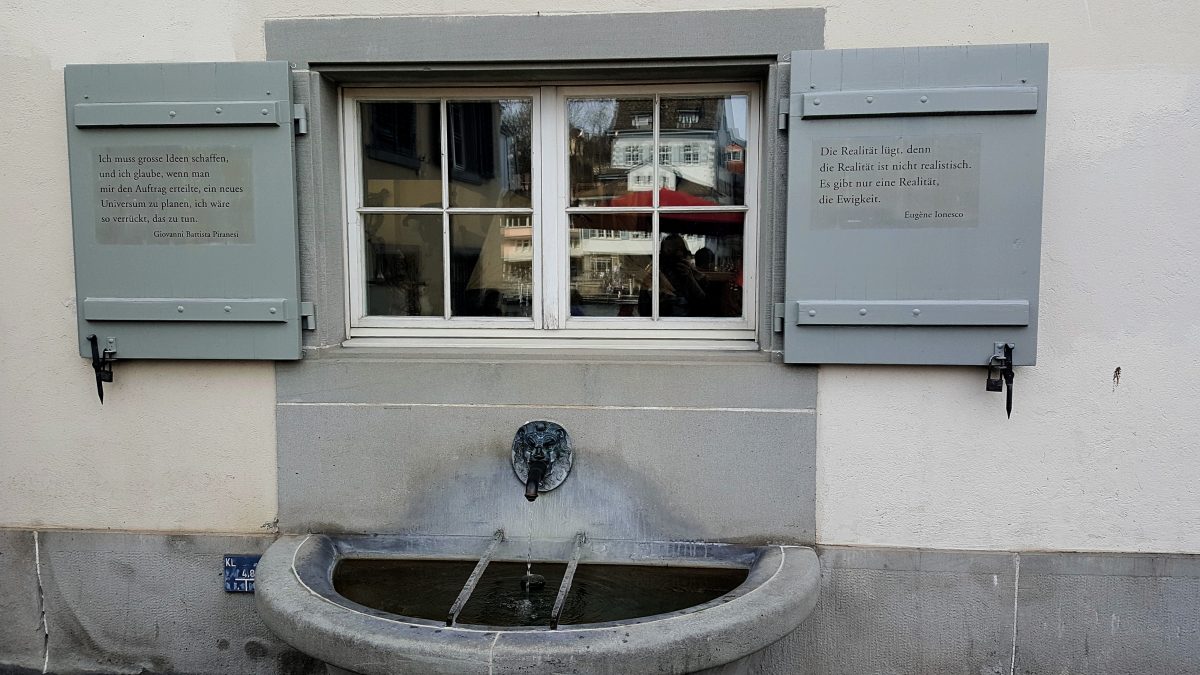 When it comes to food, there is no such thing as cheap dining or takeaway in Zürich. Your best budget option is buying food from a supermarket and preparing your own meals. Why not indulge in a Swiss cheese plate?
I hope these tips are useful. Did I miss something? Tell me below in the comment section.