Visiting the Gardens by the Bay is the number one rated activity to do in Singapore according to TripAdvisor. After an unexpected and unplanned lengthy layover in Singapore, I was searching for something fun, laid-back and cheap to do. So I decided to check out the Gardens by the Bay.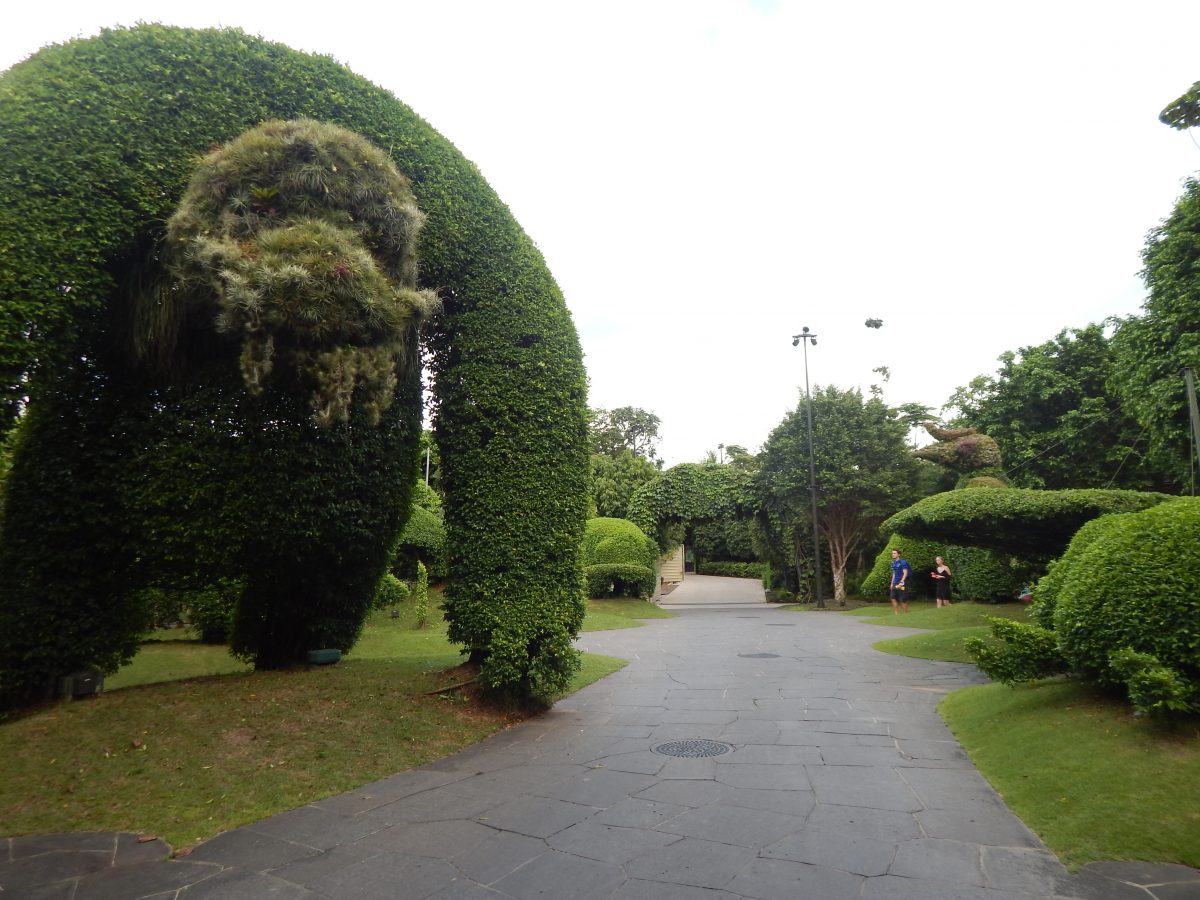 Getting there
As my time was rather limited, I wanted to reach the Gardens from Changi Airport without wasting too much time. Instead of using public transport, I used Uber. There are lots of drivers around and you shouldn't have any trouble finding one.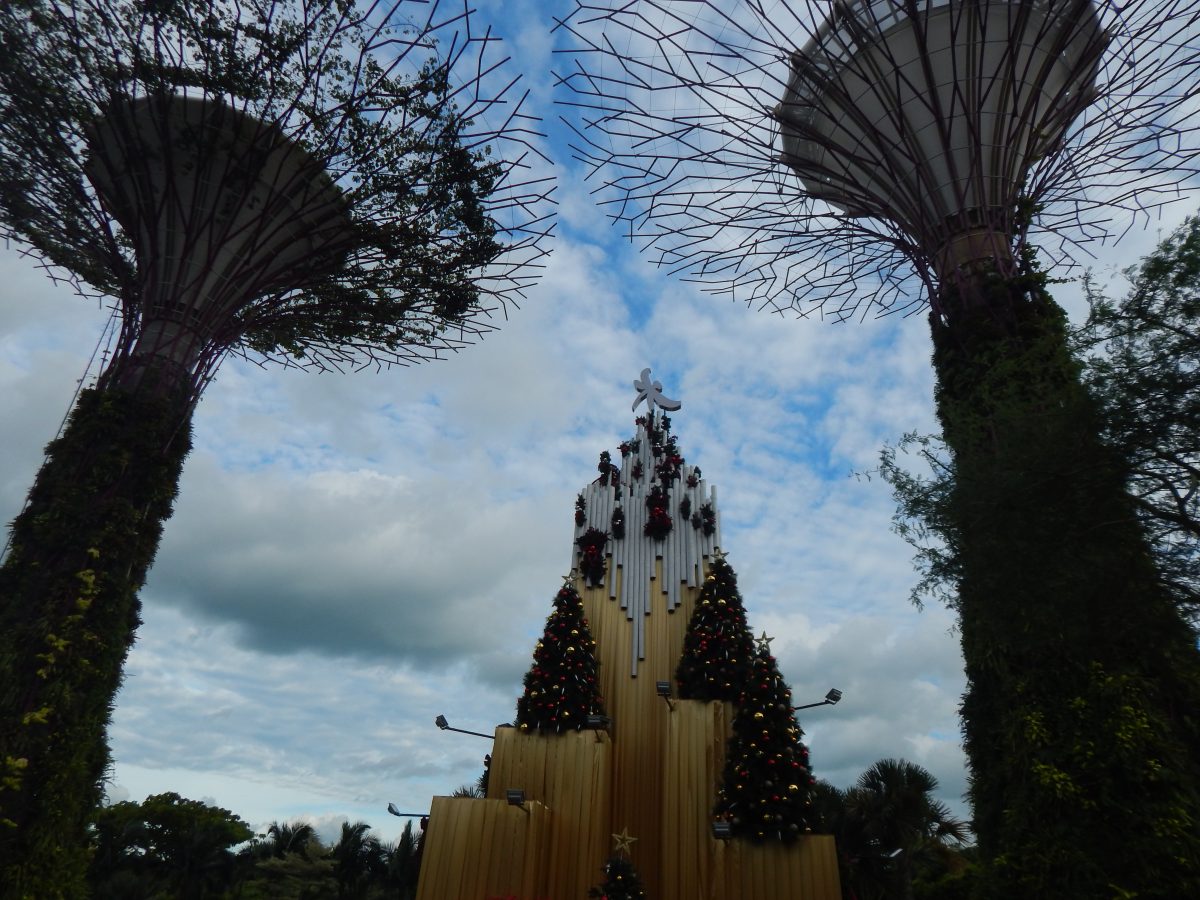 World of Plants
With 101 hectares of natural gardens and more than 1 000 000 plants to explore, there is plenty to do and see at Gardens by the Bay. Stroll down one of the many paths and see where it leads you!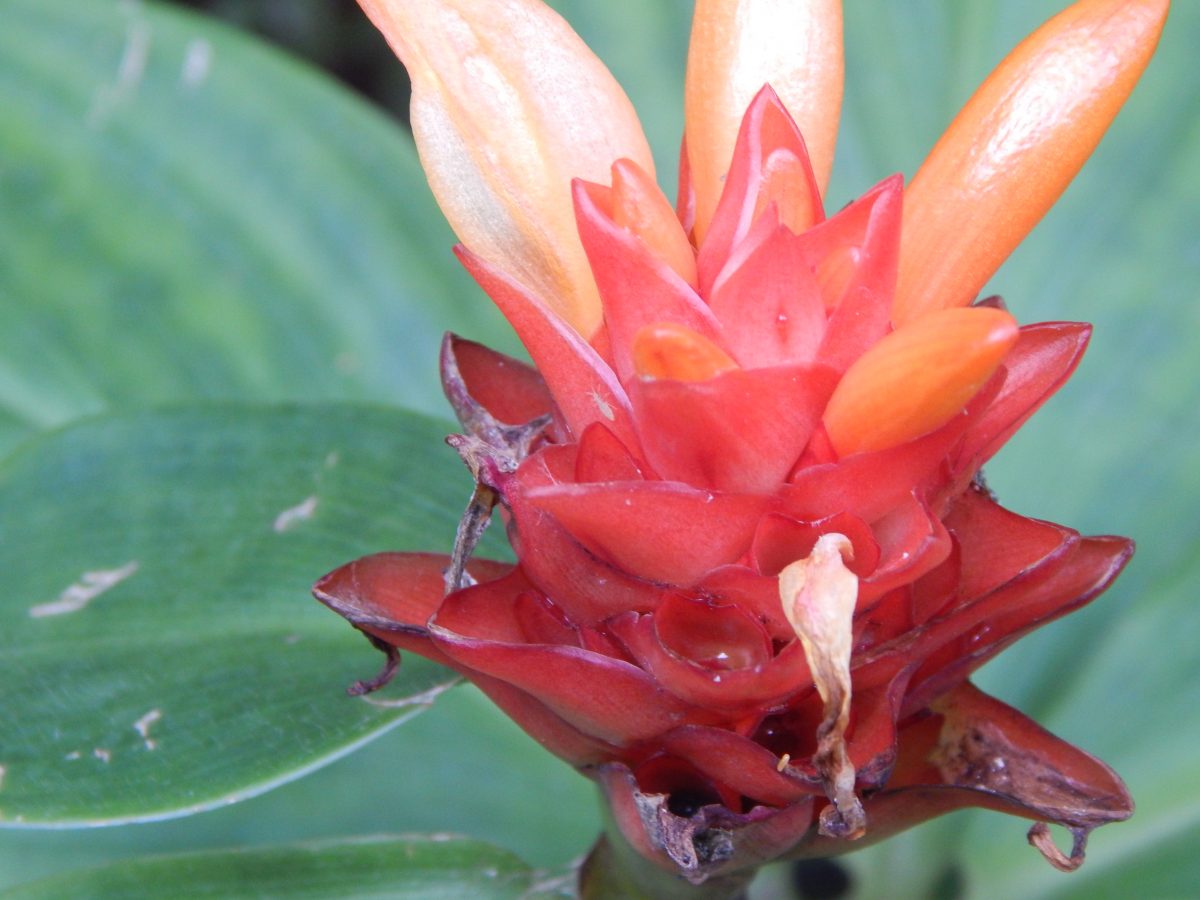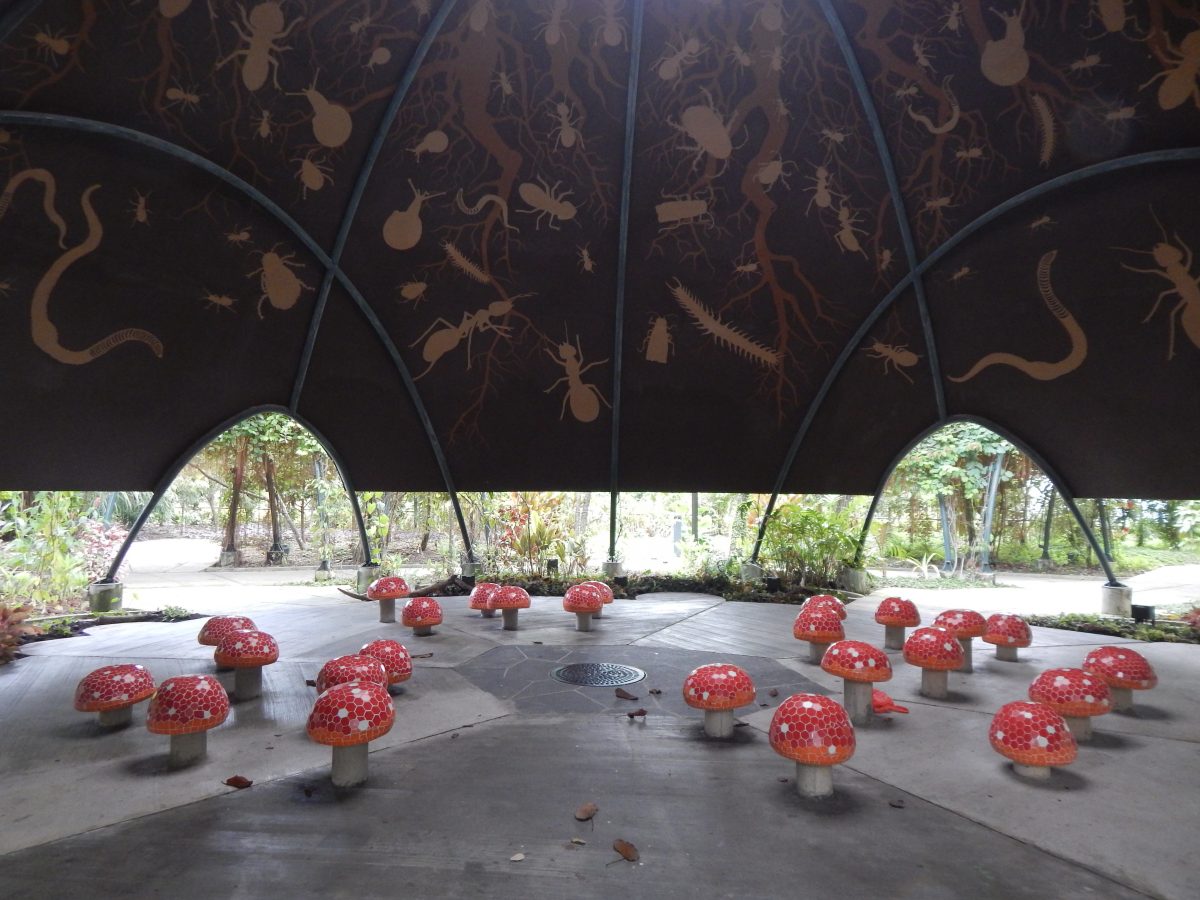 There are many benches to sit on, canopies to walk under, and plants to admire!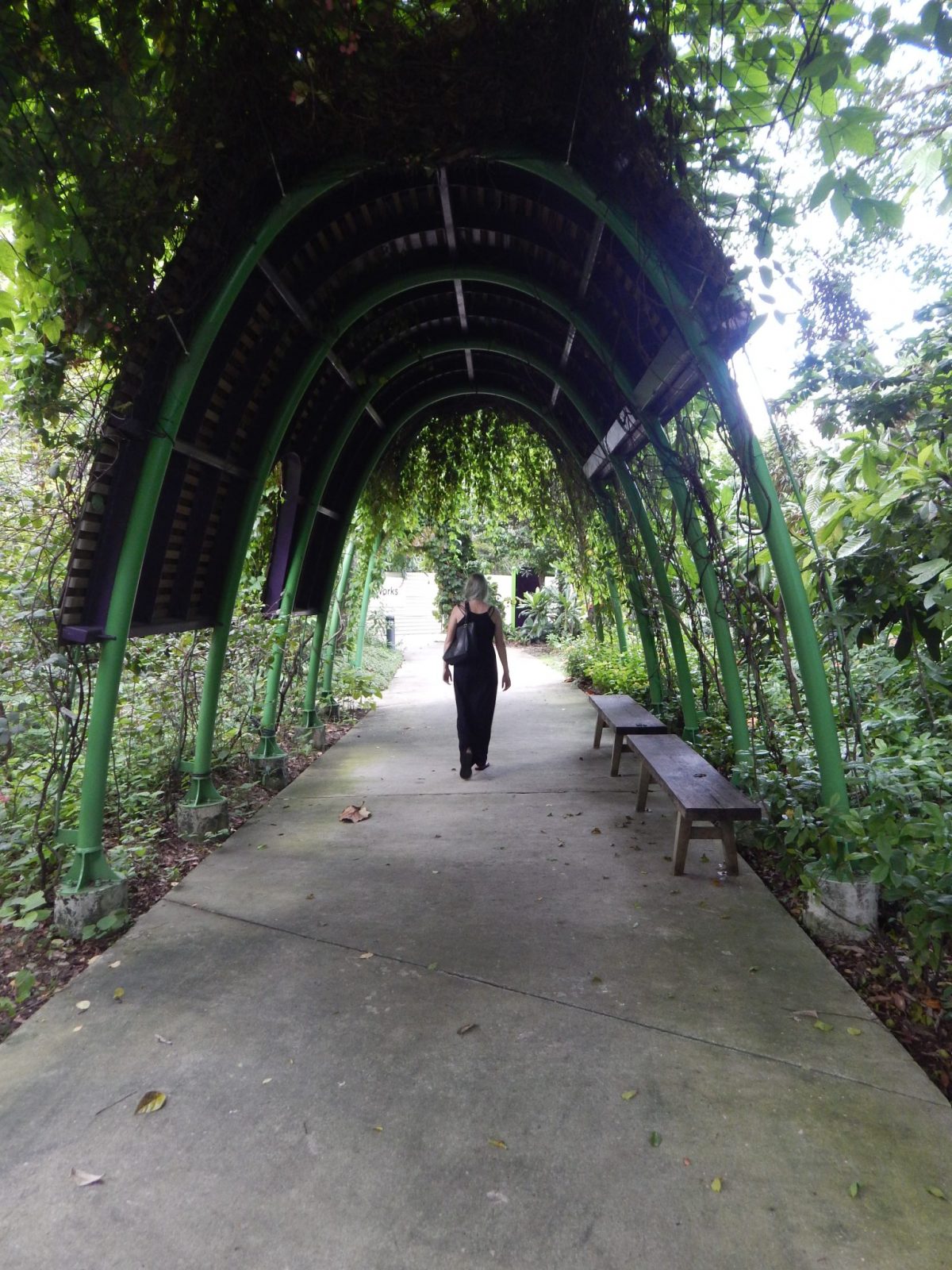 Gardens by the Bay is filled with sculptures. My personal favourite is 'Planet' by British Sculptor Marc Quinn. It's a sculpture of a sleeping little boy weighing no less than seven tons! What makes this piece of artwork stand out for me is its 'floaty' appearance. The sculpture is suspended in the air, apart from one arm touching the ground.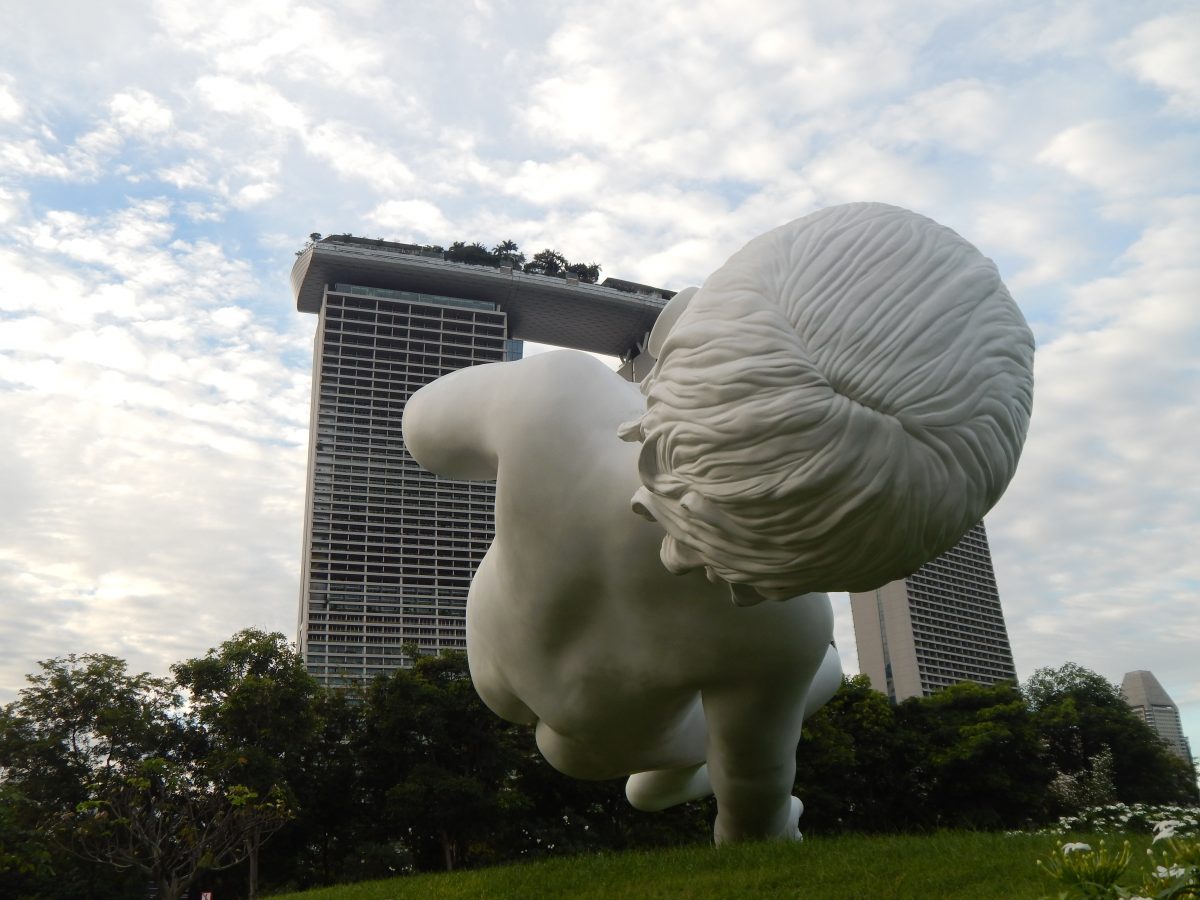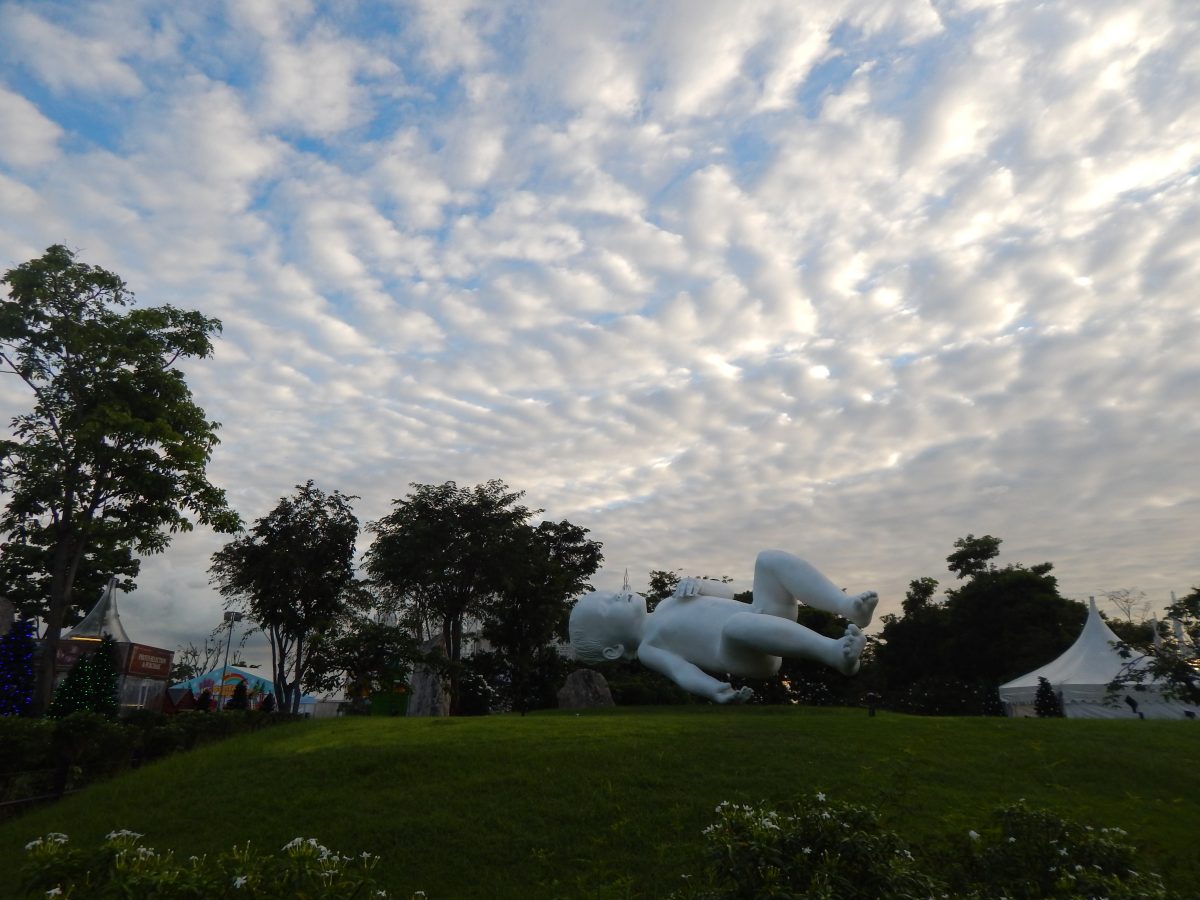 Beautiful plants and artwork put aside, you will also have some pretty great views of the Singapore skyline!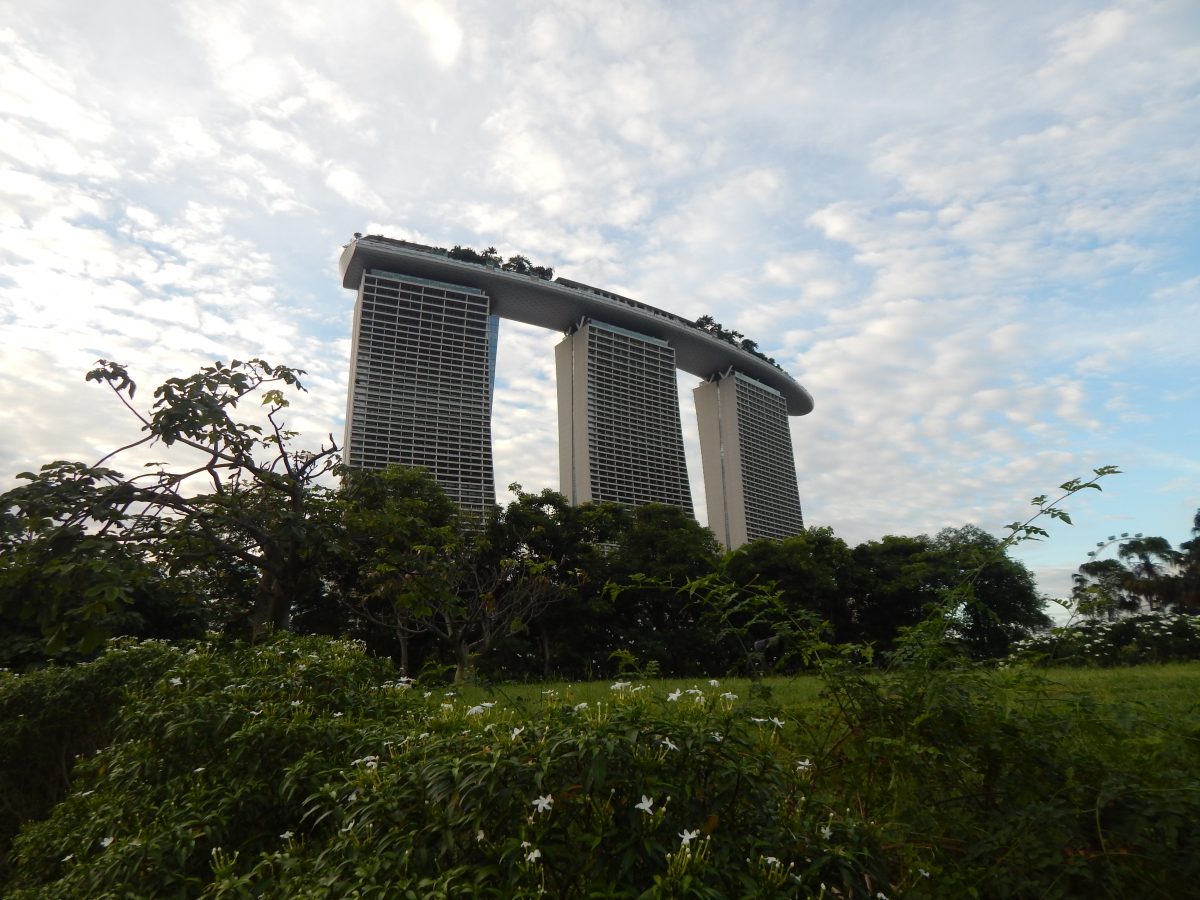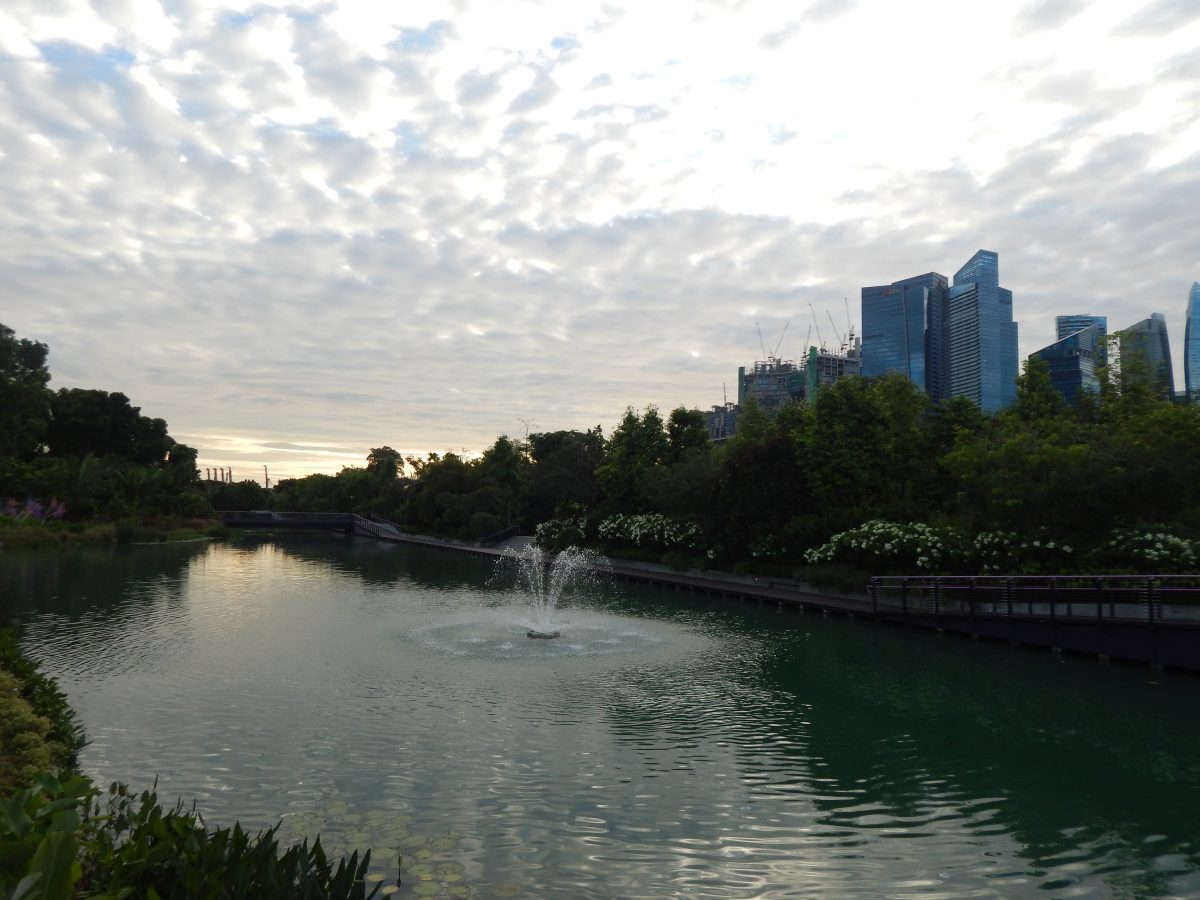 Supertree Grove
As the sun sets, hundreds of people flock to the gardens with blankets to sit on the grass and see the Super trees light up and come to life. It's truly a spectacular sight, and even more so now during the Christmas season.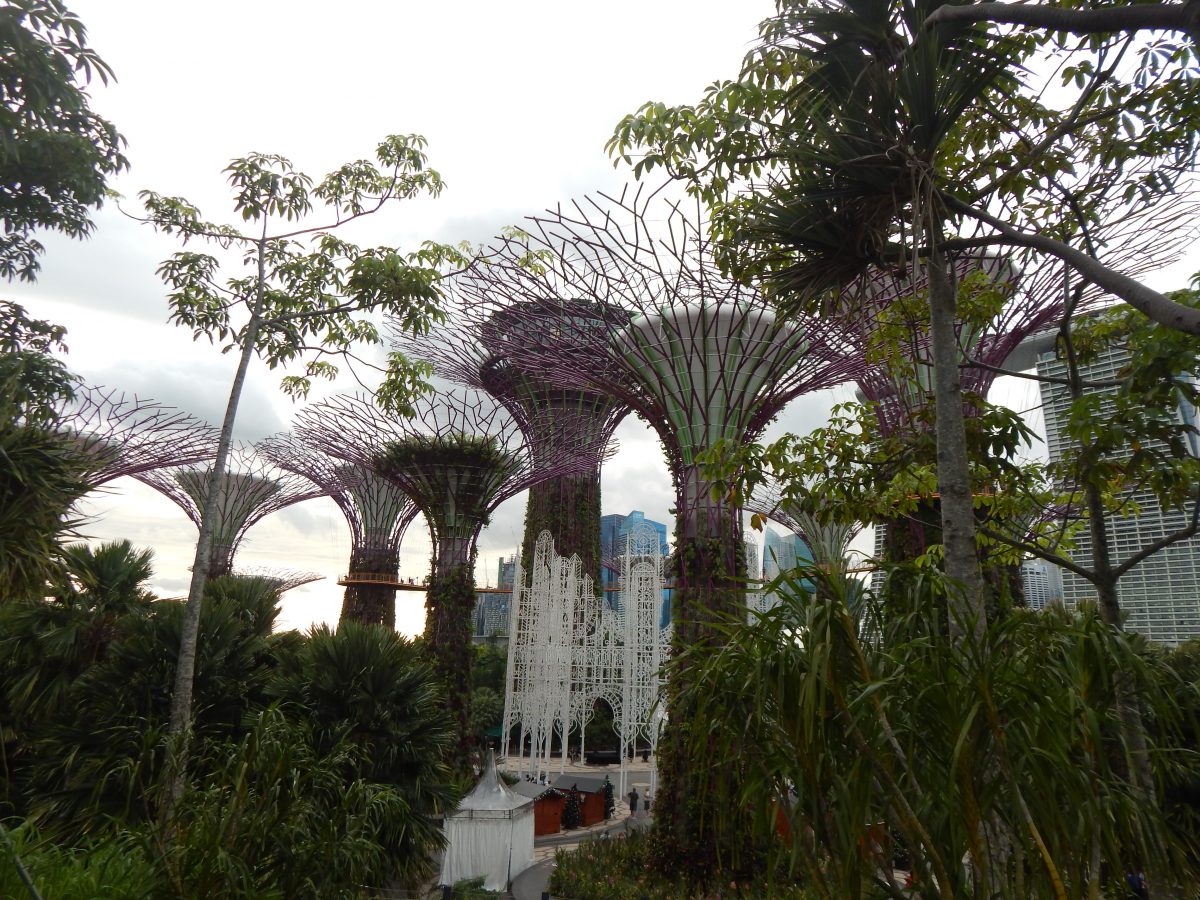 The sizes of the Super trees range from 25 m up to 50 m. They are basically vertical gardens covered in thousands of plants from more than 200 species!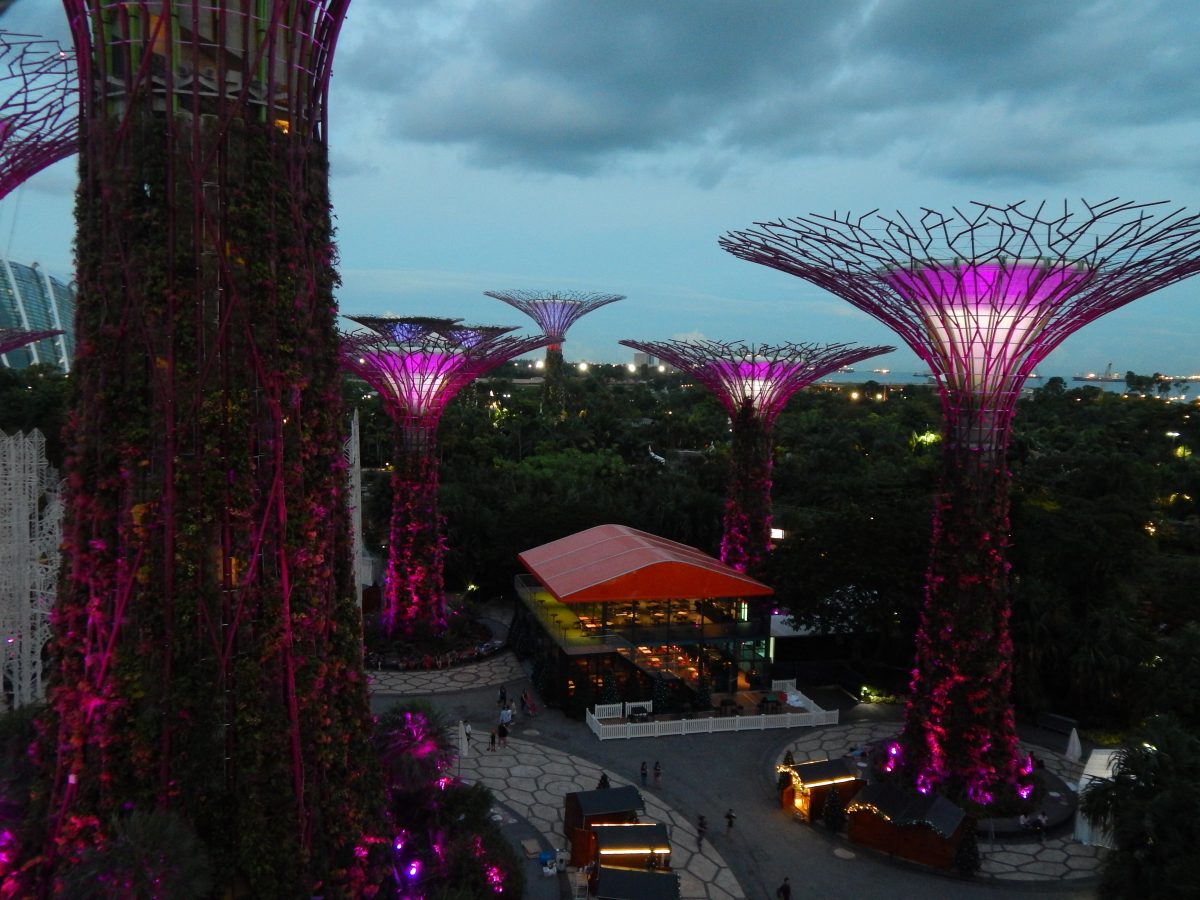 OCBC Skyway
This is the one paid activity I chose to do and what a great choice it was (the cost is $8 per adult)! The best time to walk the suspended pathway between the Super trees is when the sun is setting or just after sunset. Not only will you have great views of the Super trees, but also some splendid vistas of Marina Bay.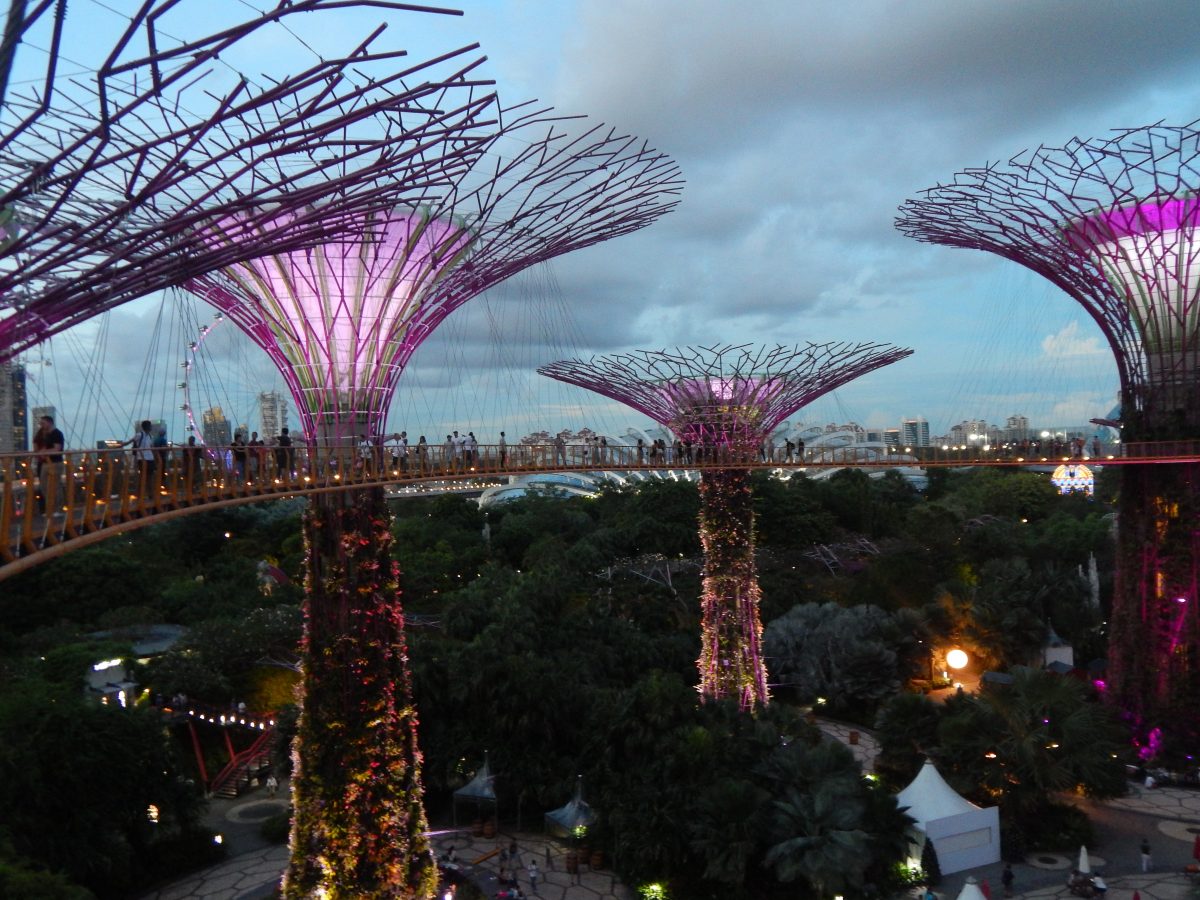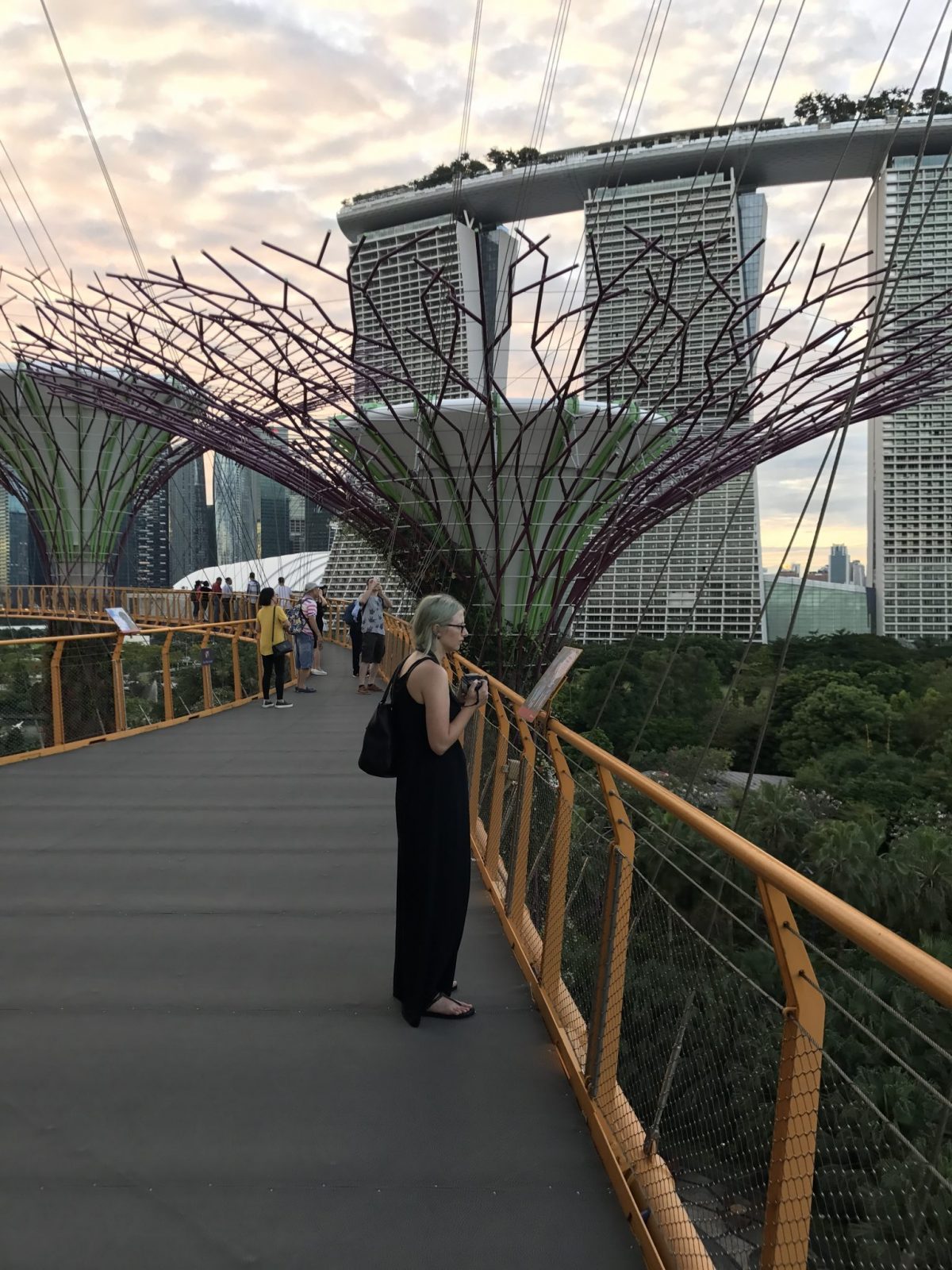 Gardens by the Bay is really something to see and definitely worth a visit if you find yourself in Singapore. You could easily spend a whole day here! Check out the official website for more info on prices and activities.