On my way back to Amsterdam from Paris, I wanted to break up my bus journey into smaller, more comfortable stretches. I'd already been to the obvious choices, Brussels and Antwerp, so I was searching for another lively and interesting city to explore. Enter Lille. Lille is the fourth largest French city at the northern tip of the country on the border between France and Belgium. I spent several hours exploring the city on foot between my two bus rides.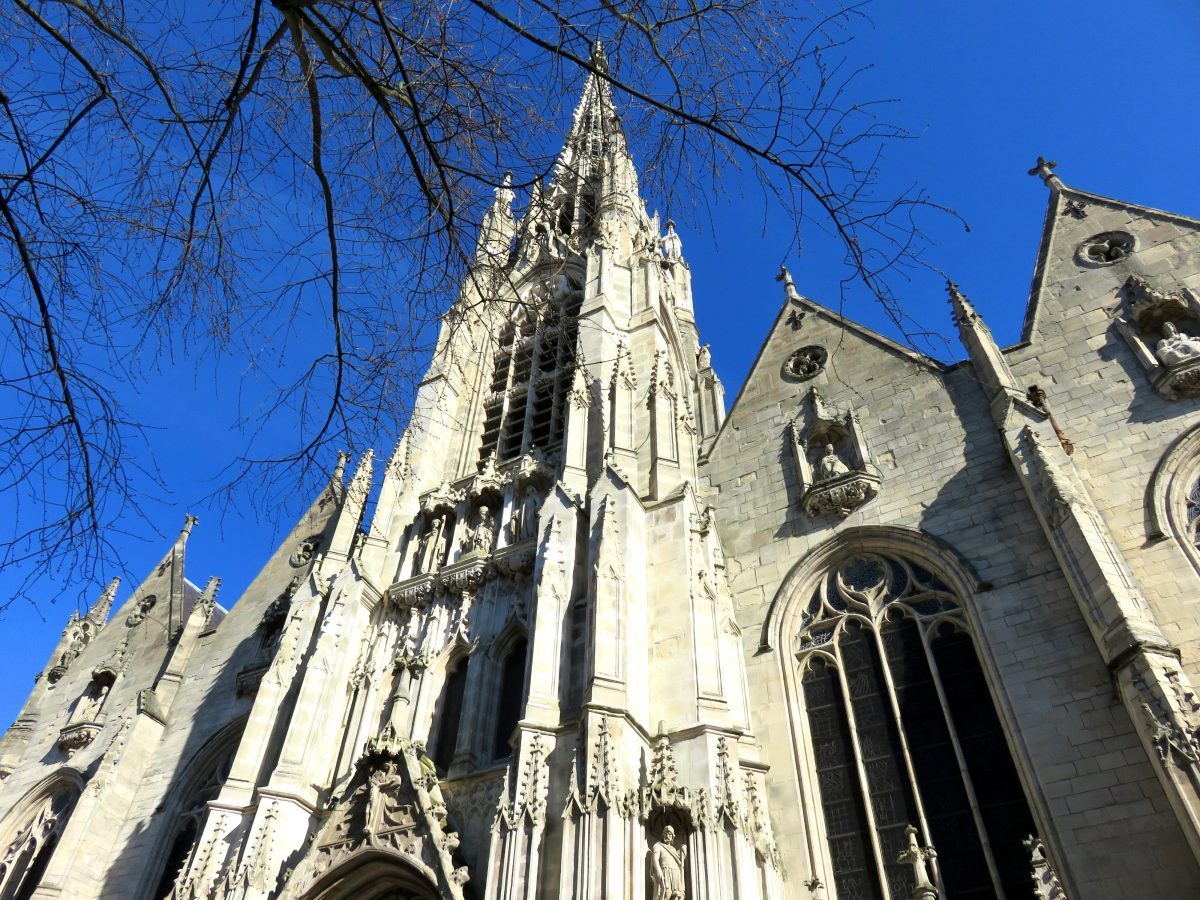 Shopping in Lille
Lille used to be the textile capital of France. It should then come as no surprise that the city is a great place to do shopping. And it starts the moment you step off the train or bus. Right across from the main train station is a huge mall called Centre commercial Les Tanneurs. This is very convenient for two reasons. Firstly, to do shopping, duh. There are lots of shops, including a comic book store for geeks like me. Secondly, it's a great place to wait for a connection, as opposed to waiting inside the train station. The mall has comfortable couches and lots of ports for you to recharge your devices. The food at the mall is also cheaper. There is a huge Carrefour where you can stock up on drinks and snacks. If you are looking for more exclusive, local shops, then head into town. Browsing around the boutique shops in the old town made for some excellent window shopping.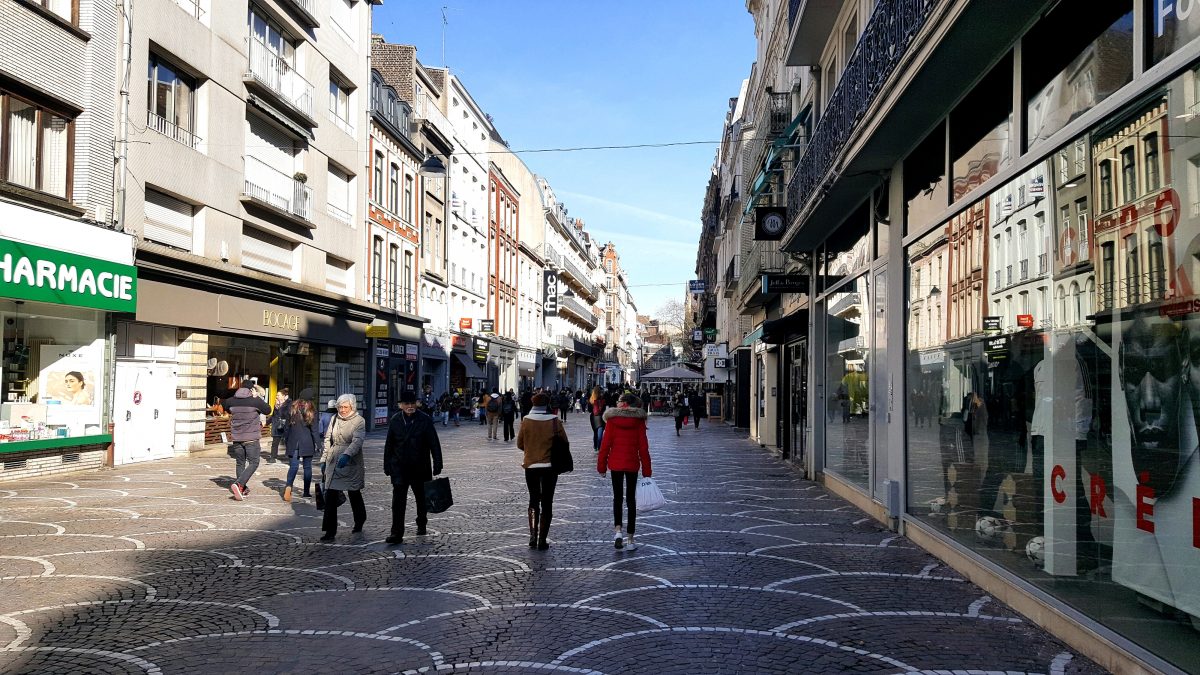 Grab a bite to eat
When it comes to finding something to eat, you won't have any trouble. Rather than eat a nutritious lunch like a normal person, I opted to stuff my face with French pastries. There's a bakery around every corner. Bring on the butter croissant and chocolate torsade!
What to see in Lille
If big shopping malls aren't your thing, the city has plenty more to offer. On the top of my list is the old historic centre with all its churches. My two favourites were the Lille Cathedral and Eglise Saint Maurice.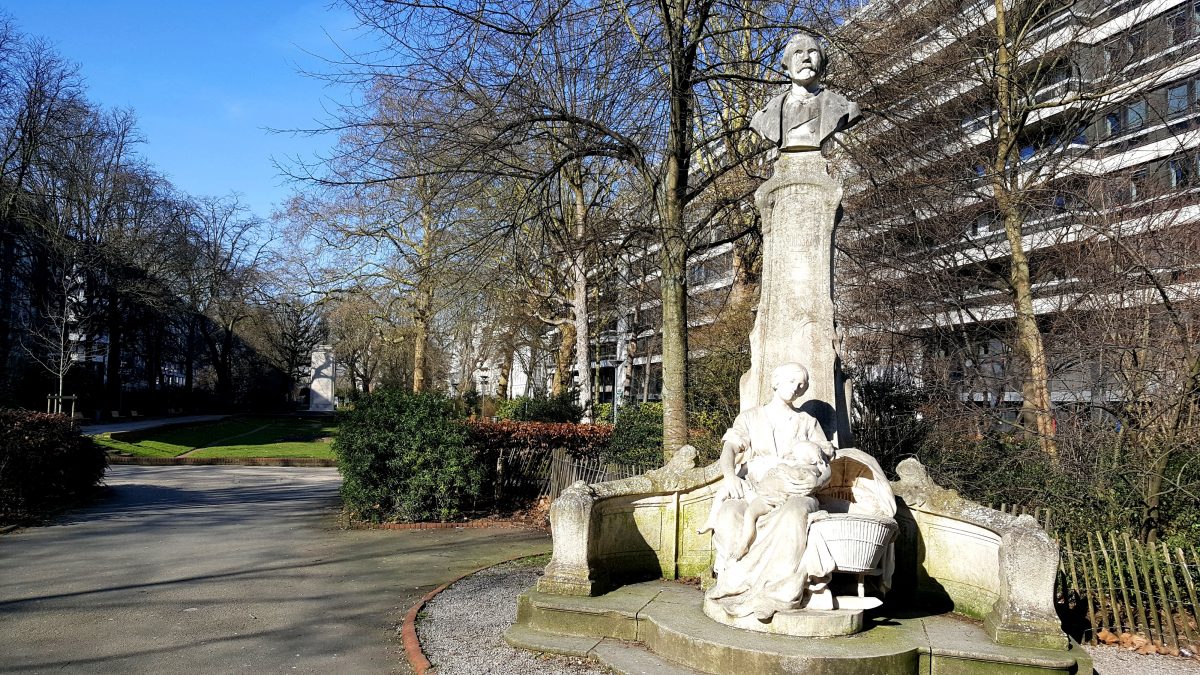 The Old town
Place Charles de Gaulle or Grand Place is the main square in Lille, right in the heart of the old town. There is a statue more or less in the middle of the square (what kind of square would it be without one) and colourful buildings around it. This isn't the prettiest or most exciting main square I've ever seen, but it's definitely worth checking out.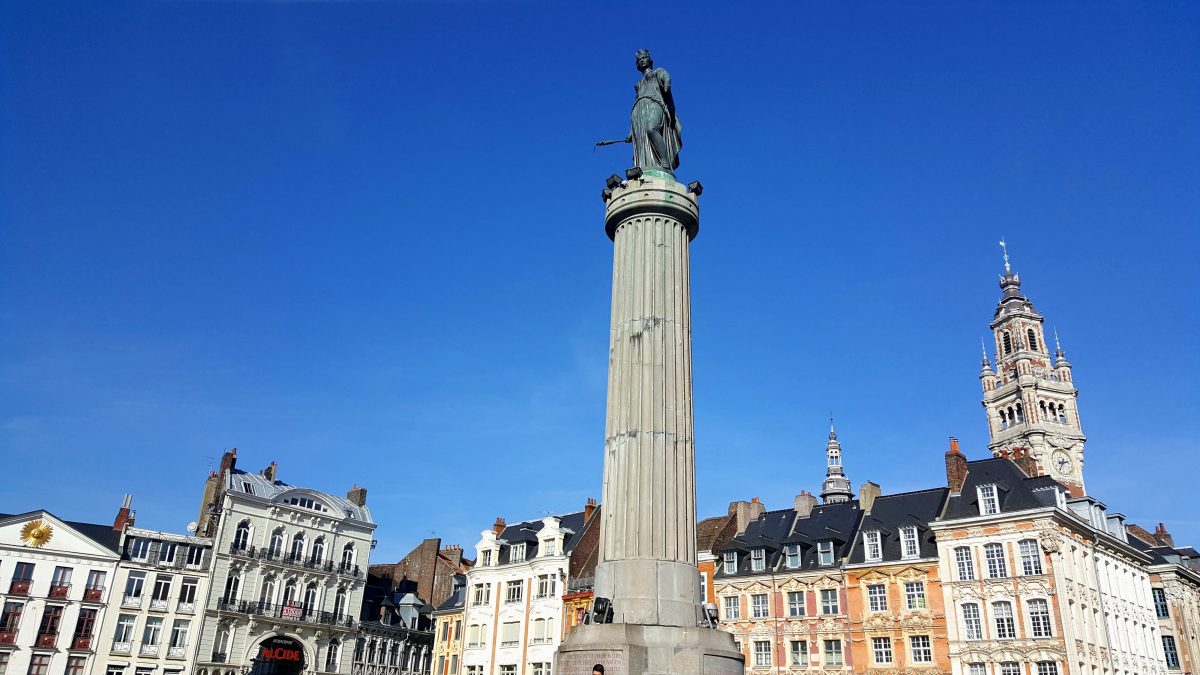 Eglise Saint Maurice
What drew me to this church was the beautiful façade. It reminded me of the gothic churches I'd seen in Italy. I really liked the stained windows too.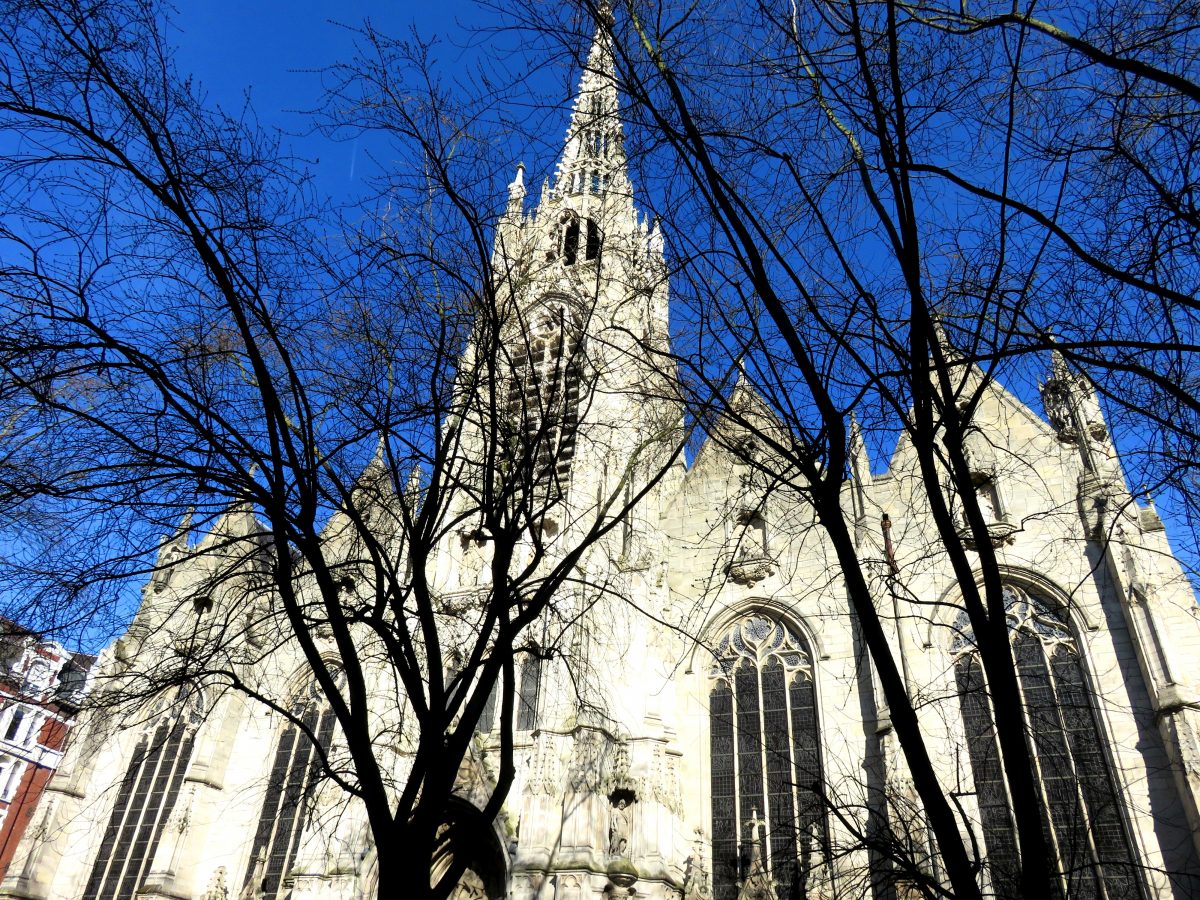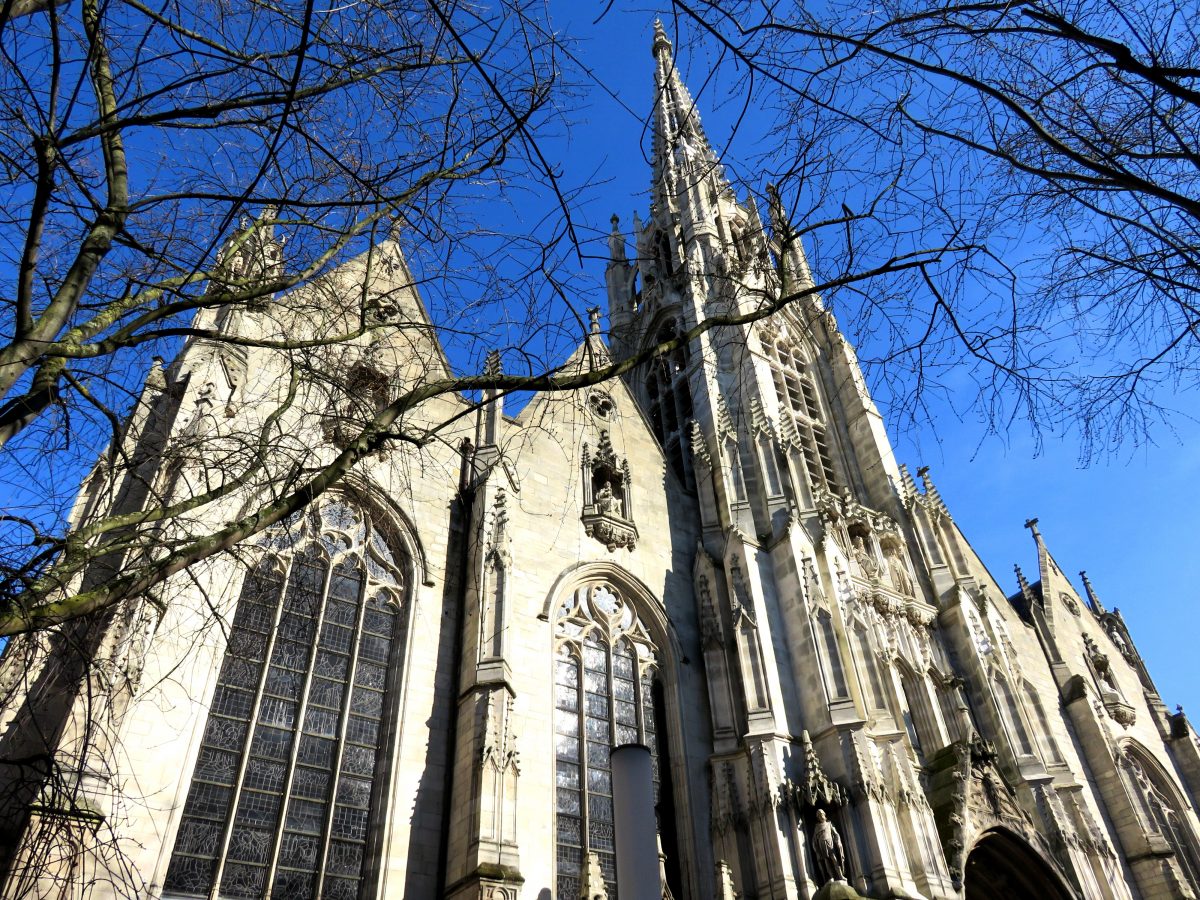 Lille Cathedral
This was my favourite attraction in the city. The Lille Cathedral isn't centuries old like many other gothic cathedrals in Lille, or Europe for that matter, but it has a certain charm to it. What I loved about it is the art inside the cathedral. Some pieces of art are modern while others are classic. The cathedral had a warmth to it like anybody was welcome there.
I enjoyed spending a couple of hours in the city. I wouldn't stay for longer than two days, though. But if you have a couple of hours to kill on a connection, definitely check out the historic centre of the city.