Better known as the Tomb Raider temple in popular culture, Ta Prohm forms part of the Angkor temple complex located just outside Siem Reap. This beautiful temple is my absolute favourite! The trees are spectacular and there are lots to see and do around the ruins. To Prohm has such an interesting history too!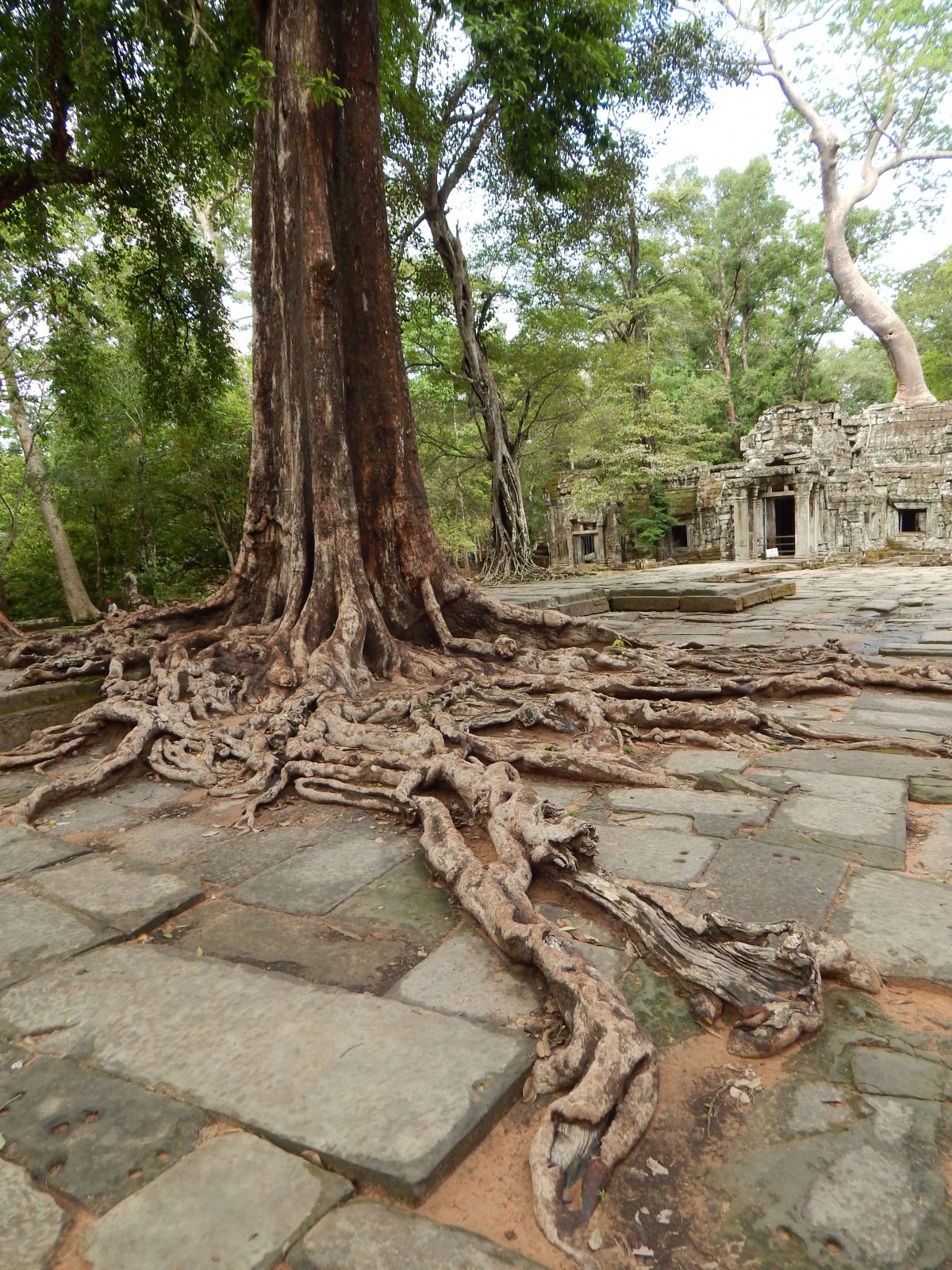 Ta Prohm was built for the king's mother and the construction of this temple took approximately five years. It's a quantity temple, meaning that the stones and bricks used in the construction are not the same sizes.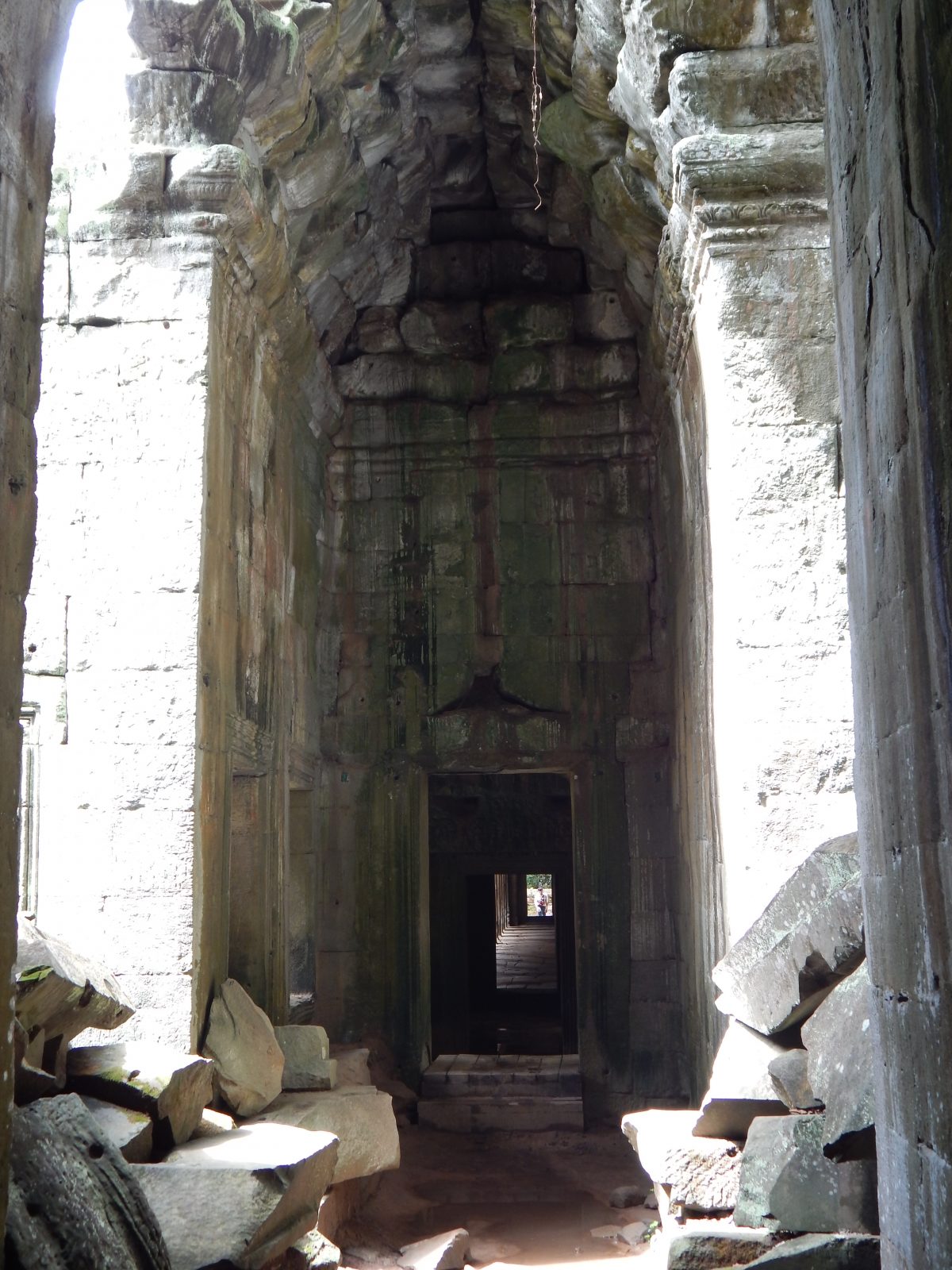 Name change
Ta Prohm is not the original name of the temple. When the French came to Cambodia, they wanted to know the name of the temple. So they asked the locals, but of course, they did not understand French. The locals thought the men were pointing to the old man sitting in front of the temple. The locals answered Ta Prohm. Ta means old man and Prohm was his name. So this lucky old man has a temple named after him!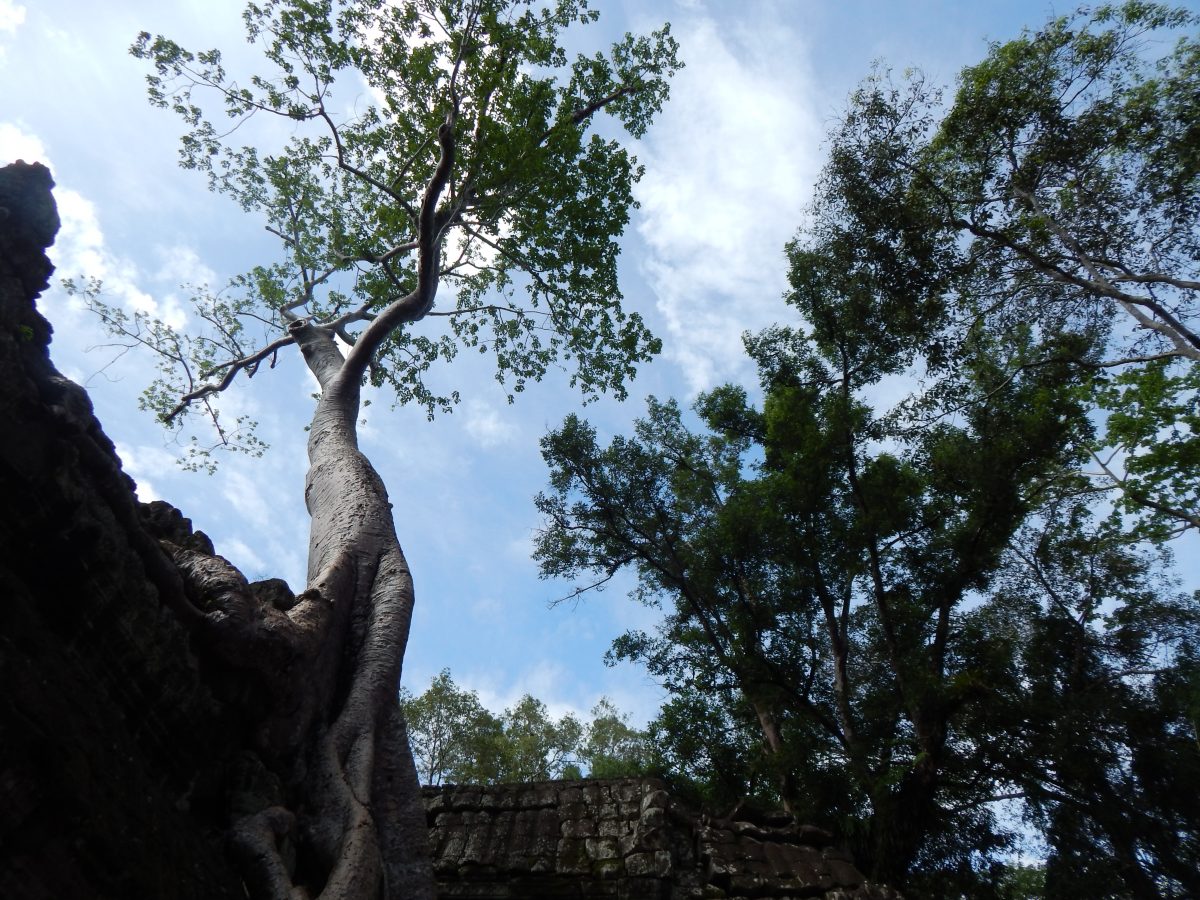 Roots and trees
The most distinctive feature of Ta Prohm is the roots that are literally growing through and over the temple. The trees have completely taken over! Some of the tree roots look like snakes and others look like octopus tentacles!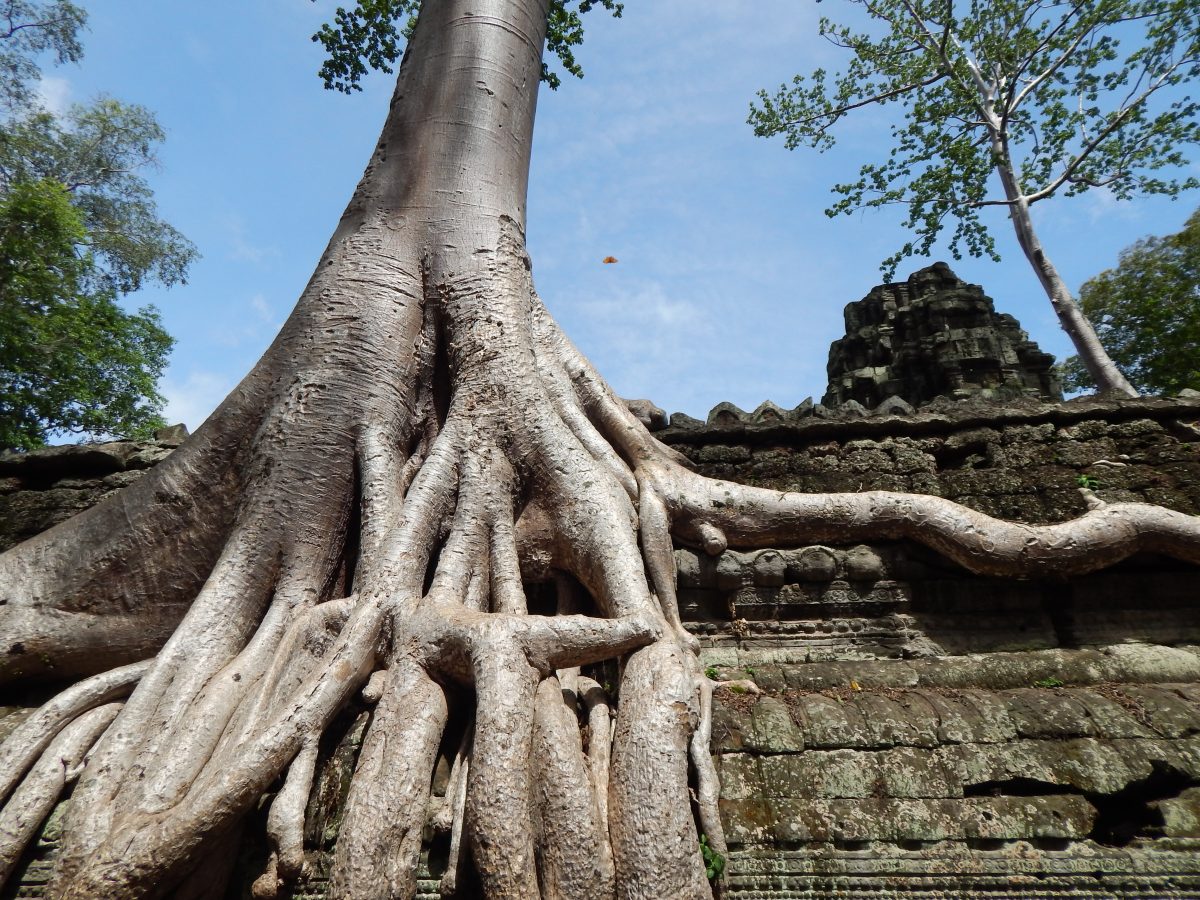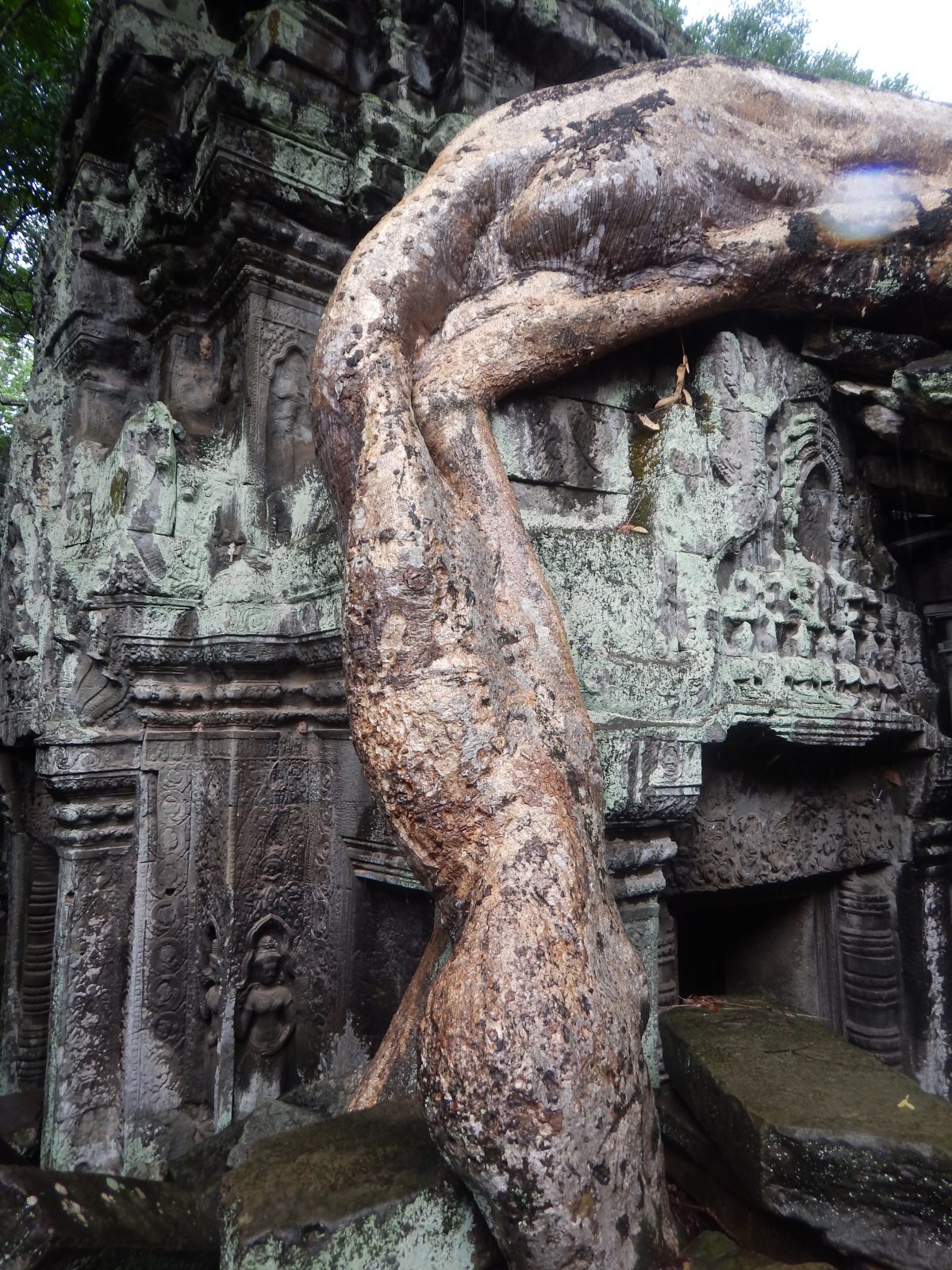 The dinosaur
There is a carving of what appears to be a dinosaur in the temple! I saw it for myself and I have to say, there's no other animal that resembles the carving. It really looks like a dinosaur!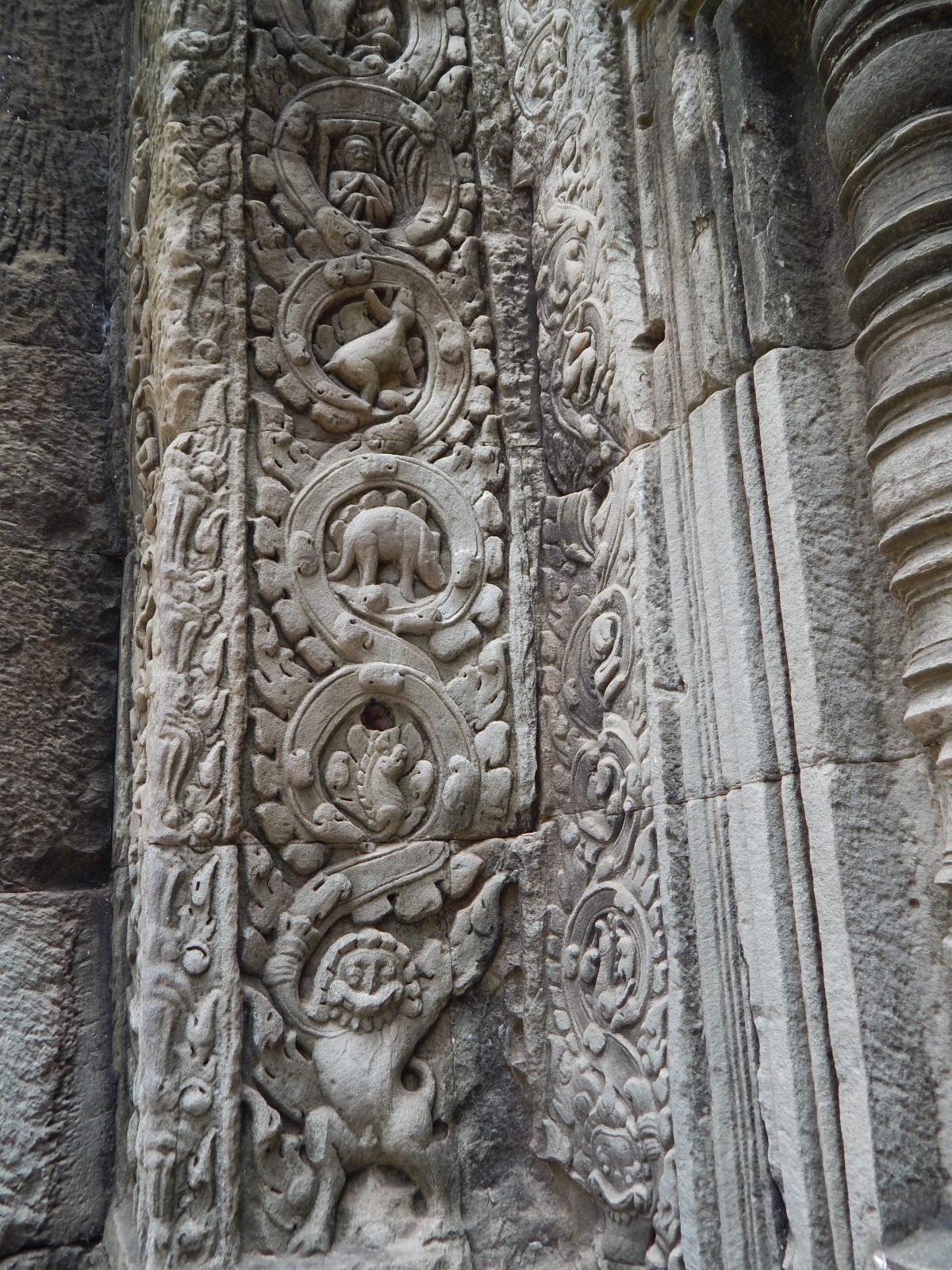 The coolest feature
There is a chamber inside the temple where you can hear the echo, a special kind of echo. So basically you stand inside this chamber and beat your fist against your chest. Rhythmic, like a heartbeat. You will clearly hear an echo. The cool thing is the echo only works if you beat on your chest! There is no voice echo or any other echoes.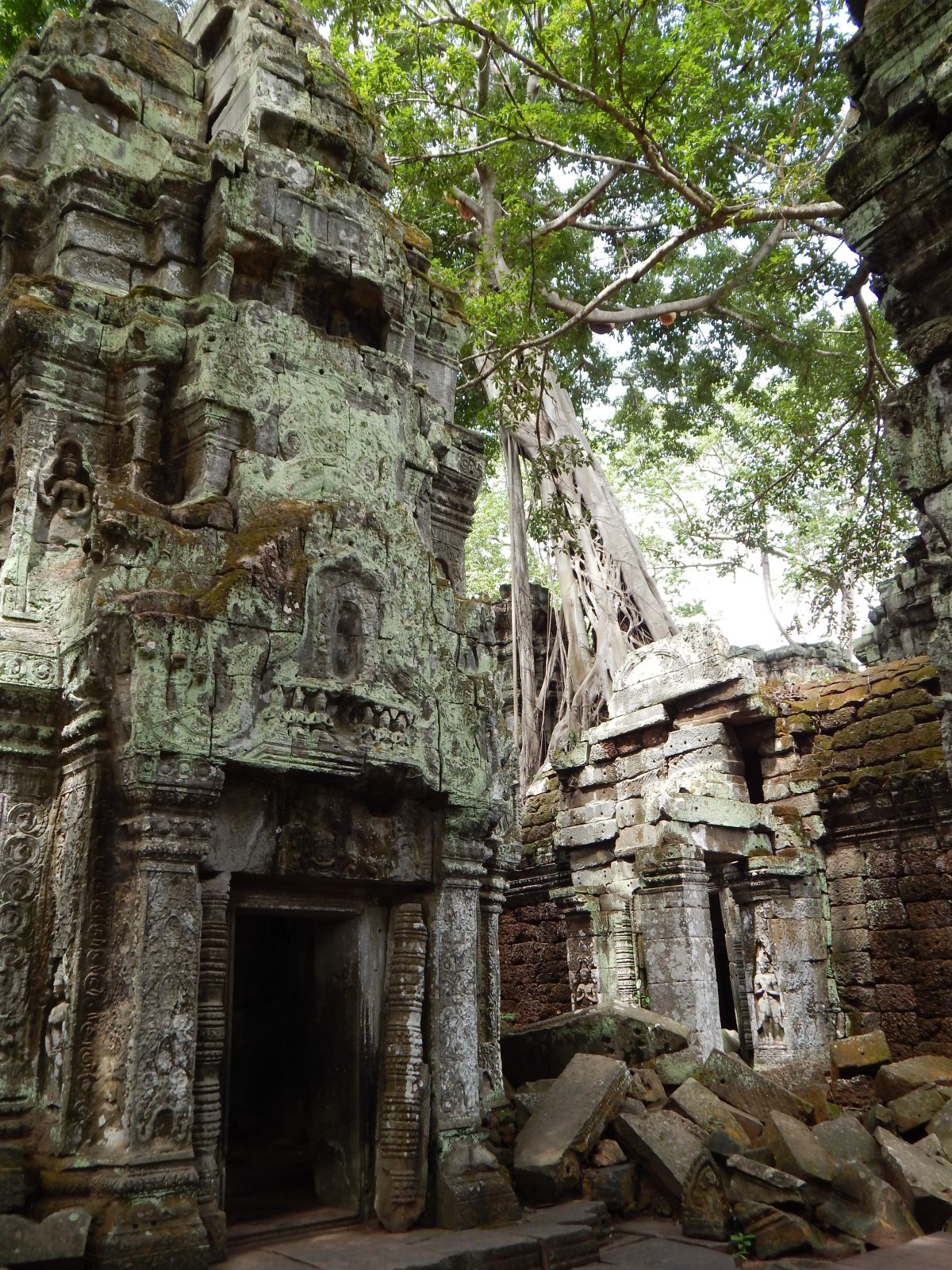 You should definitely check out Ta Prohm on your next visit to Siem Reap!