As a self-proclaimed foodie, attending a Khmer cooking class in Cambodia was a must for me. There are a couple of companies that offer cooking classes in Siem Reap. I selected a class at Le Tigre de Papier's cooking school. What a great choice! Here's why you should opt to cook with them.
It's cheap
The cost of the cooking class is only $15! Discount if you bring your mates along with you. Booking is easy. Simply go to the restaurant, located on Pub Street, to book the class. You can also reserve your spot over the telephone. The restaurant offers three classes daily at 10h00, 13h00 and 17h00. I attended the 13h00 class.
Pick and choose
Upon arrival, you are given a menu with more than 30 dishes from which you can select one starter and one main course. I selected a green mango salad as a starter and a stir-fried vegetable noodles dish as my main course.
The class was small, only three people. As a group, we selected one dessert to prepare together. We selected deep-fried bananas with a sweet whisky honey sauce. Yum!
The recipes are sent to you via email and upon completion of the class, you receive a certificate.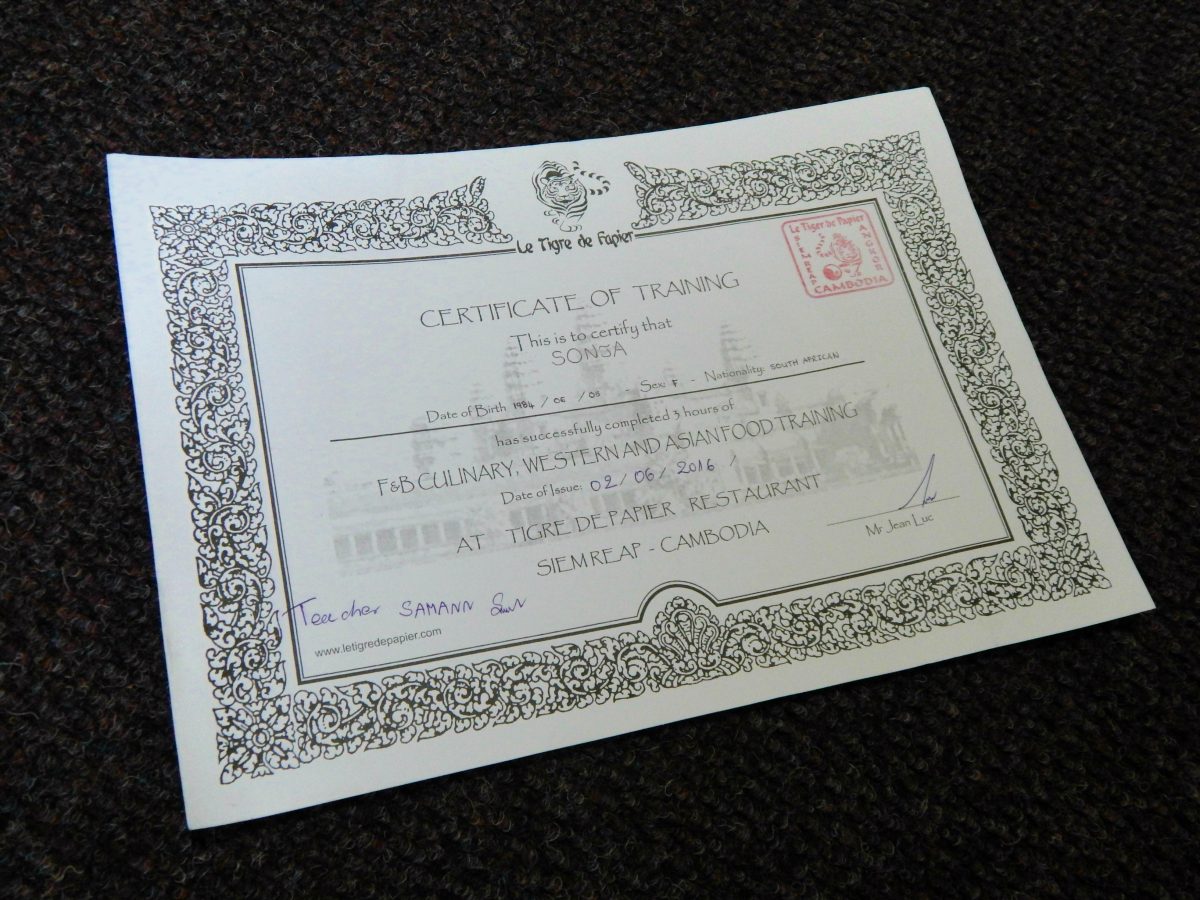 Enthusiastic teachers
My teacher was the best! She was friendly, enthusiastic and her passion for food was contagious.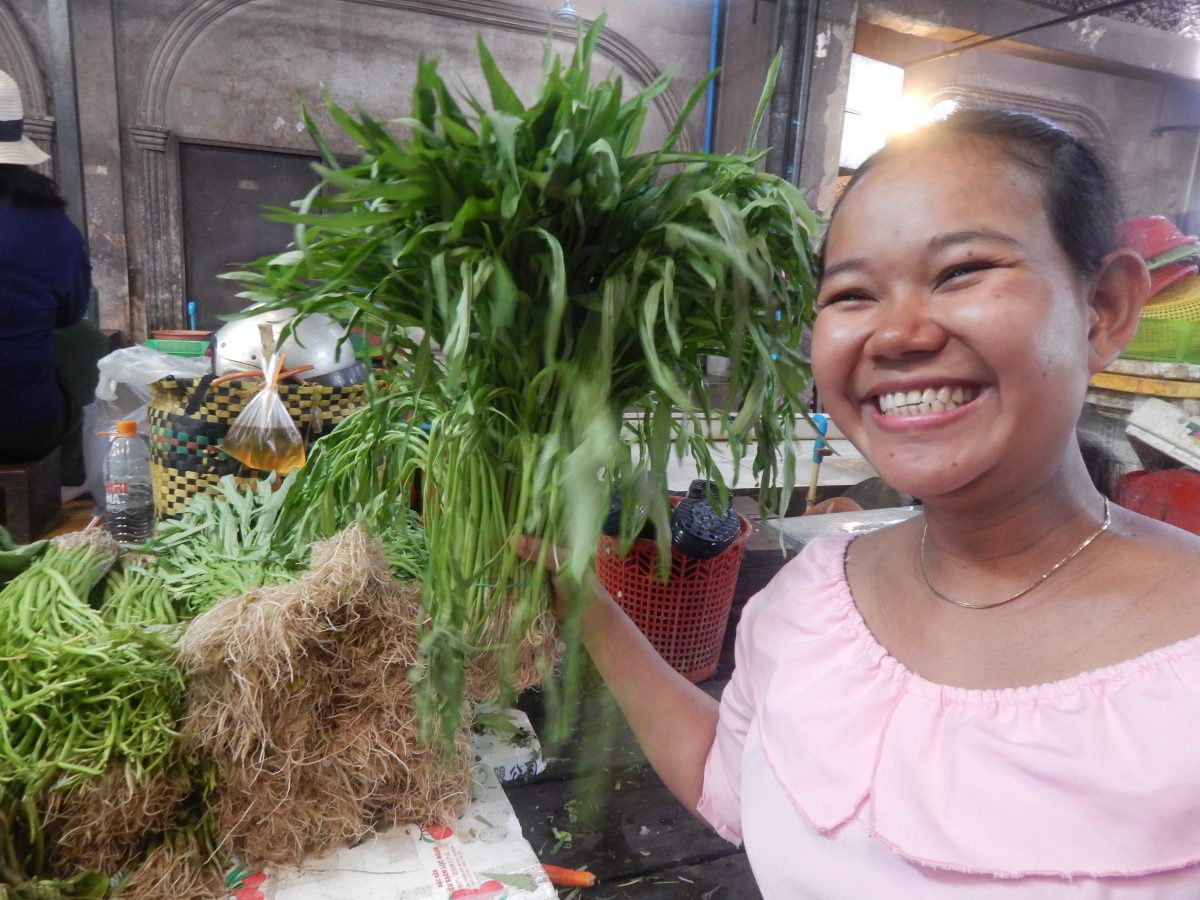 A visit to the local market
Included in your cooking class is a visit to Psar Chaa, a local market, to purchase a couple of ingredients and to see the fresh produce of the area. The market is colourful and busy, with fresh fruit, vegetables, and seafood everywhere.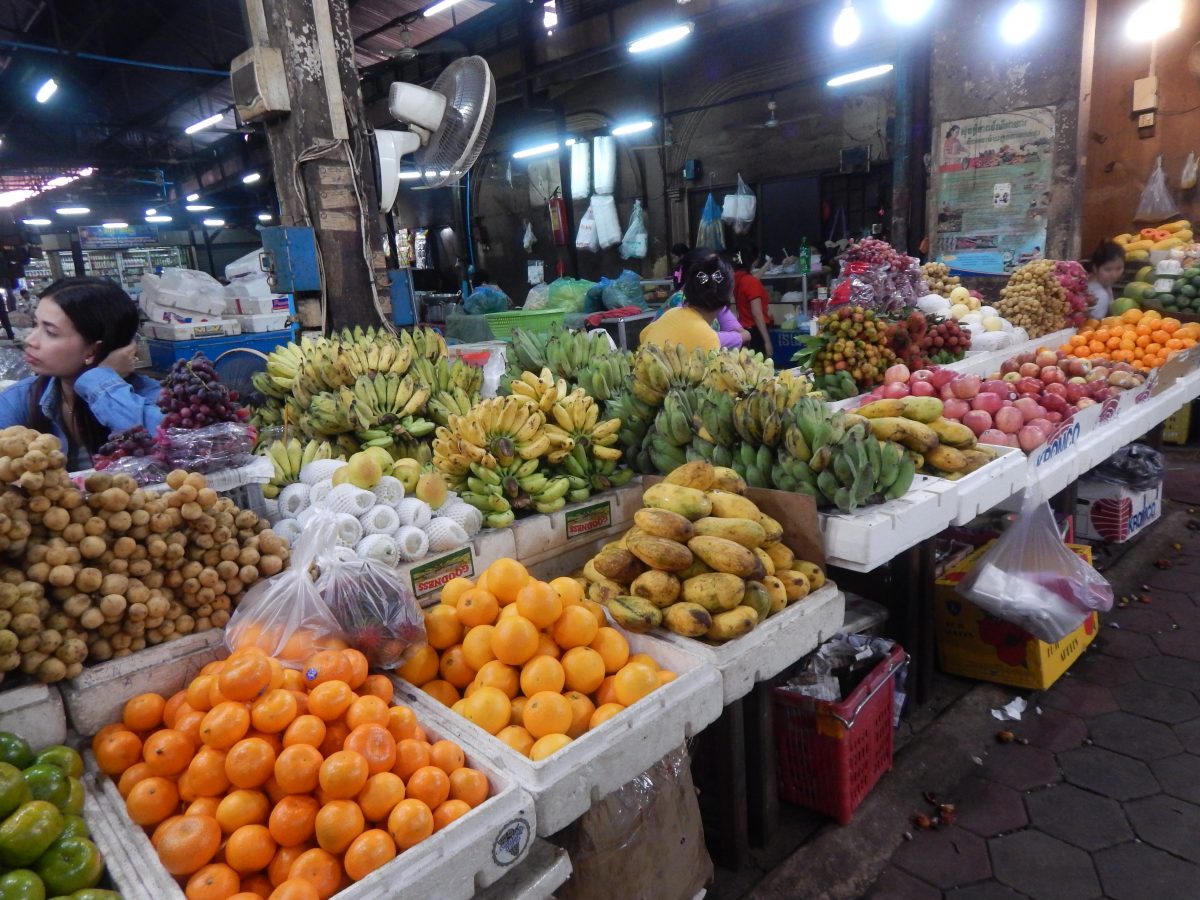 Put on your apron and cook
Upon returning from the market, the cooking class starts. First things first, you cannot cook if you don't look the part! Pick an apron and a hat.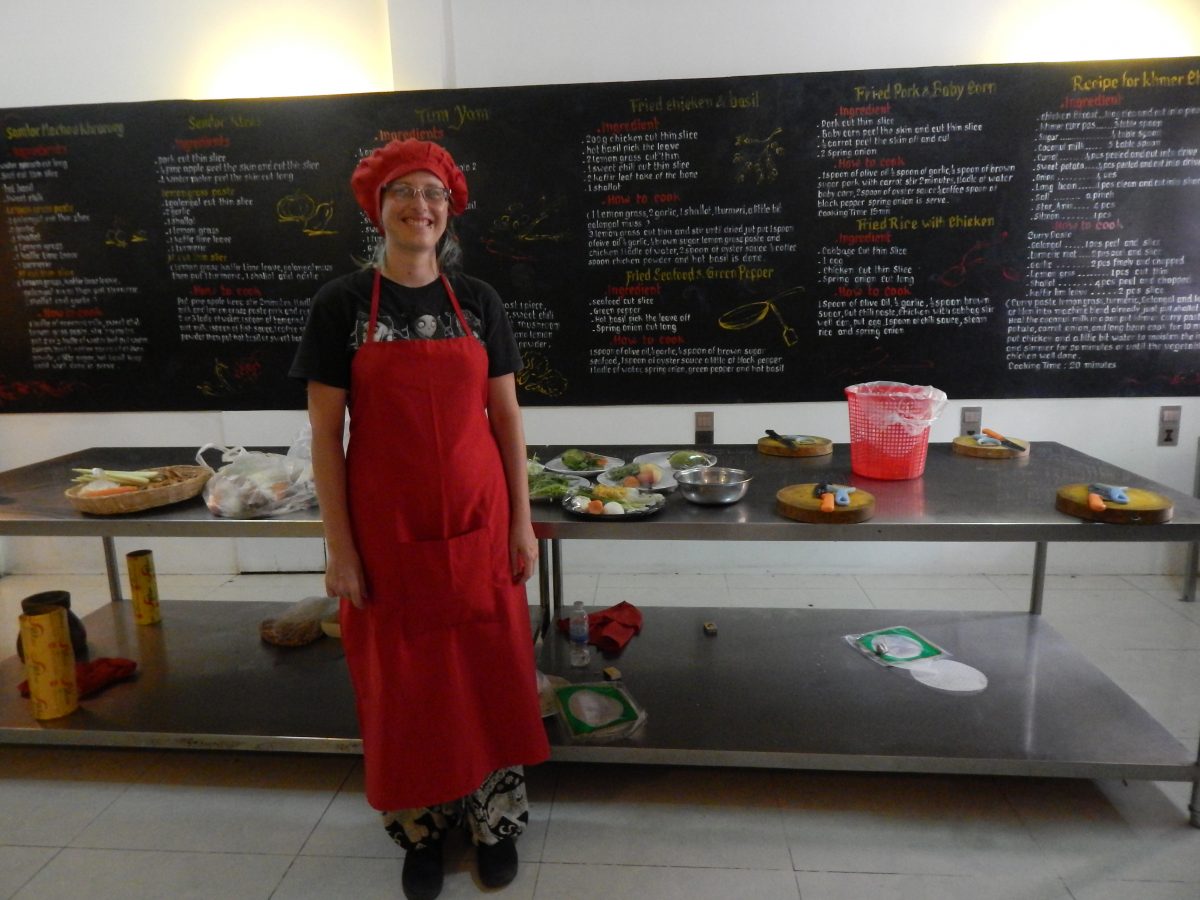 The recipes are easy and fun to prepare. Your teacher will be there every step of the way to assist with the peeling and cutting and slicing. The best part for me was using a tradition wooden mortar and pestle to create a paste for the sauces.
The food is cooked on a gas stove on the balcony.
The presentation is nearly just as important and the taste of the food itself. We learned how to make beautiful carrot flowers.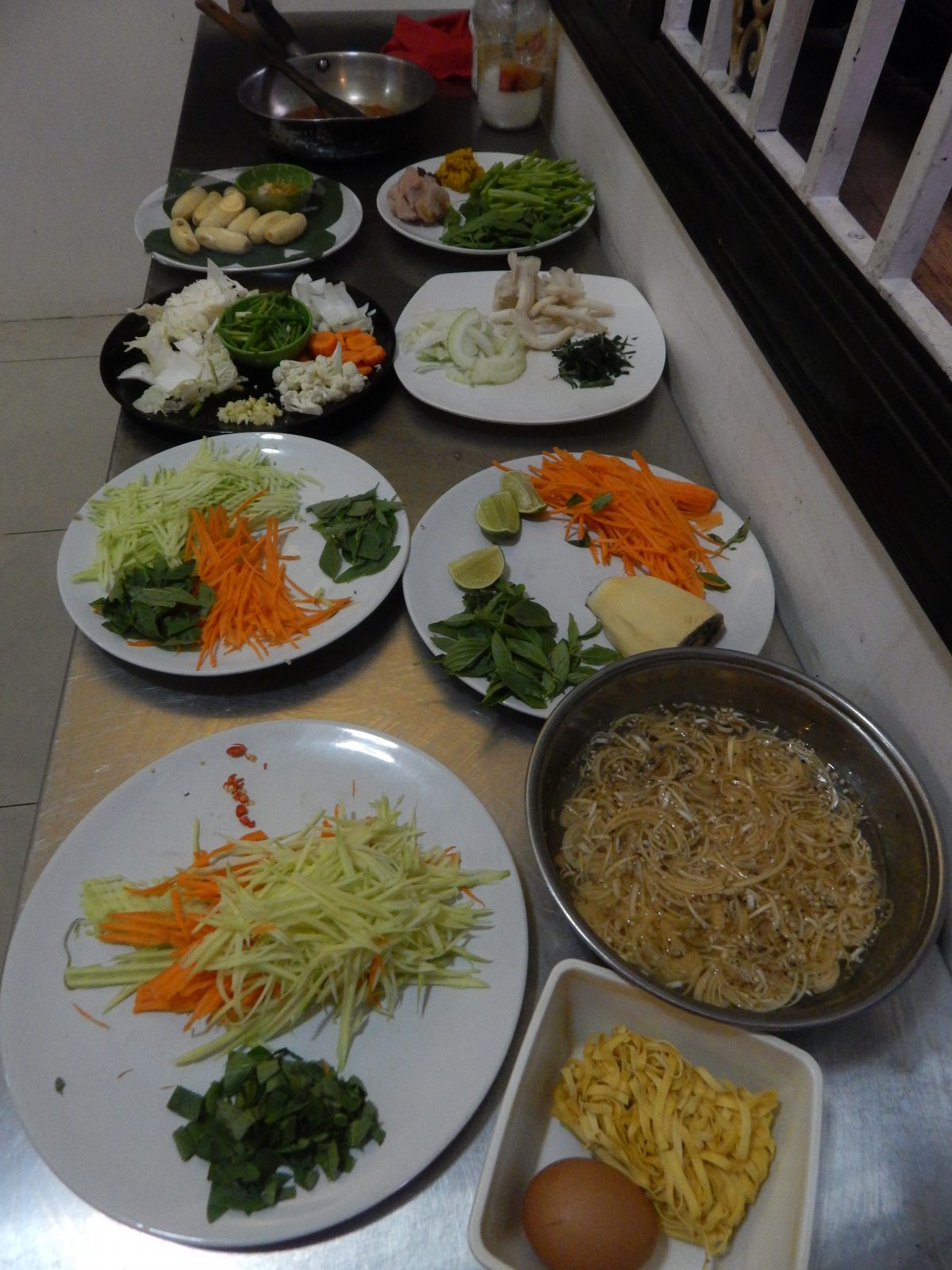 Bon appetite
After the class, you feast! We tasted each other's dishes and drank 50 cent beer.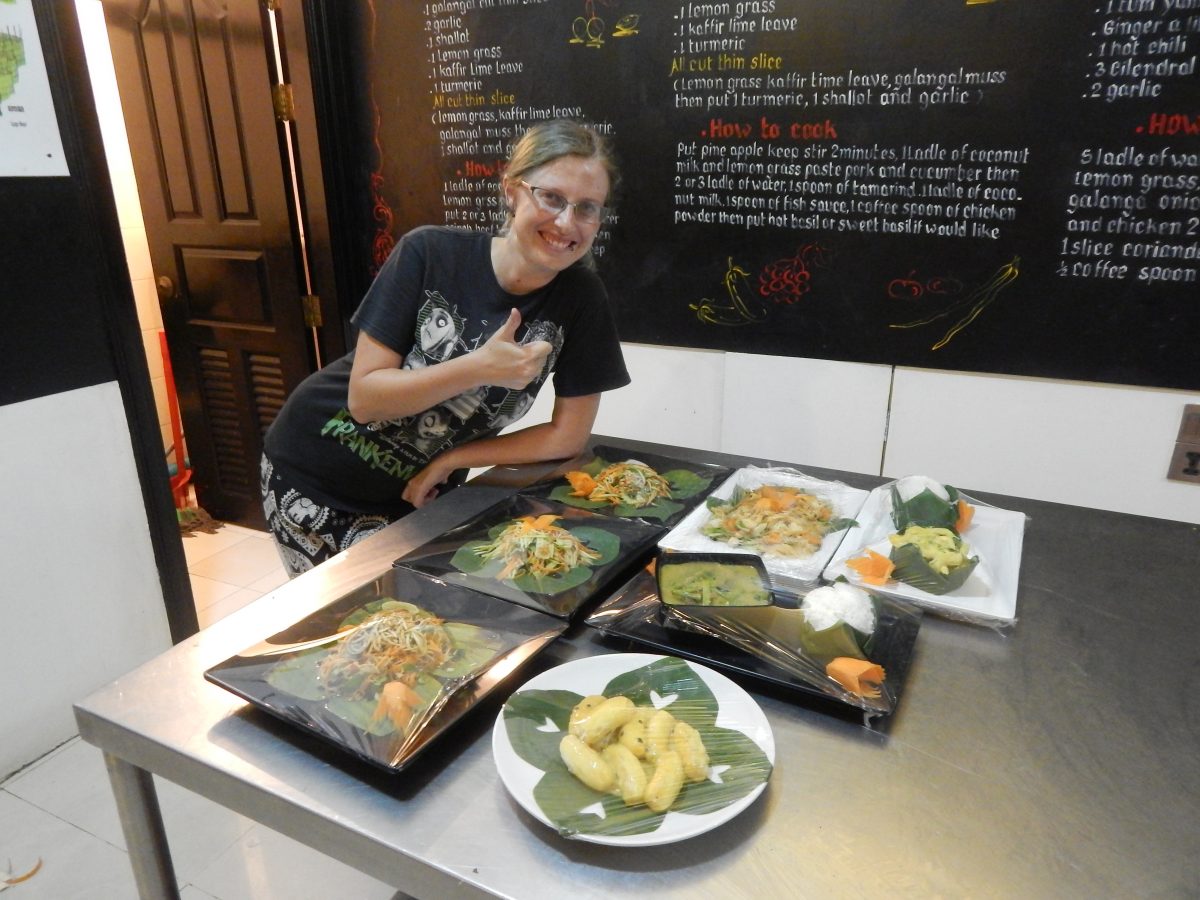 The food was delicious and the company was great!
And I learned a couple of value skills in the process. Such as how to make a banana leaf box. That's a handy skill to have.
Even if you're not a foodie, you will enjoy the experience!