The Angkor Palace Resort & Spa is a beautiful lush resort a mere 5 min drive from the Siem Reap International Airport and a 10 min drive from the city centre.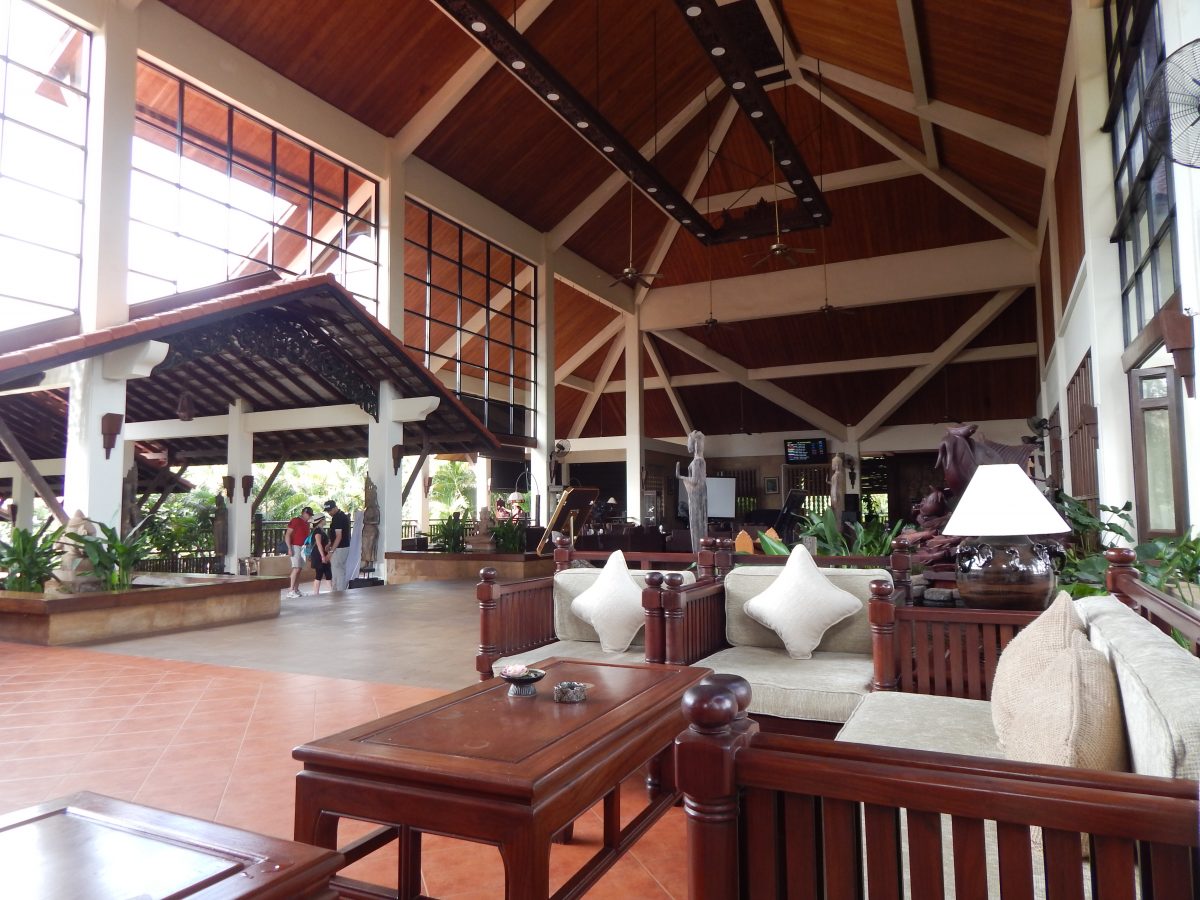 When I arrived
To announce your arrival at the resort, you hit the drum at the entrance.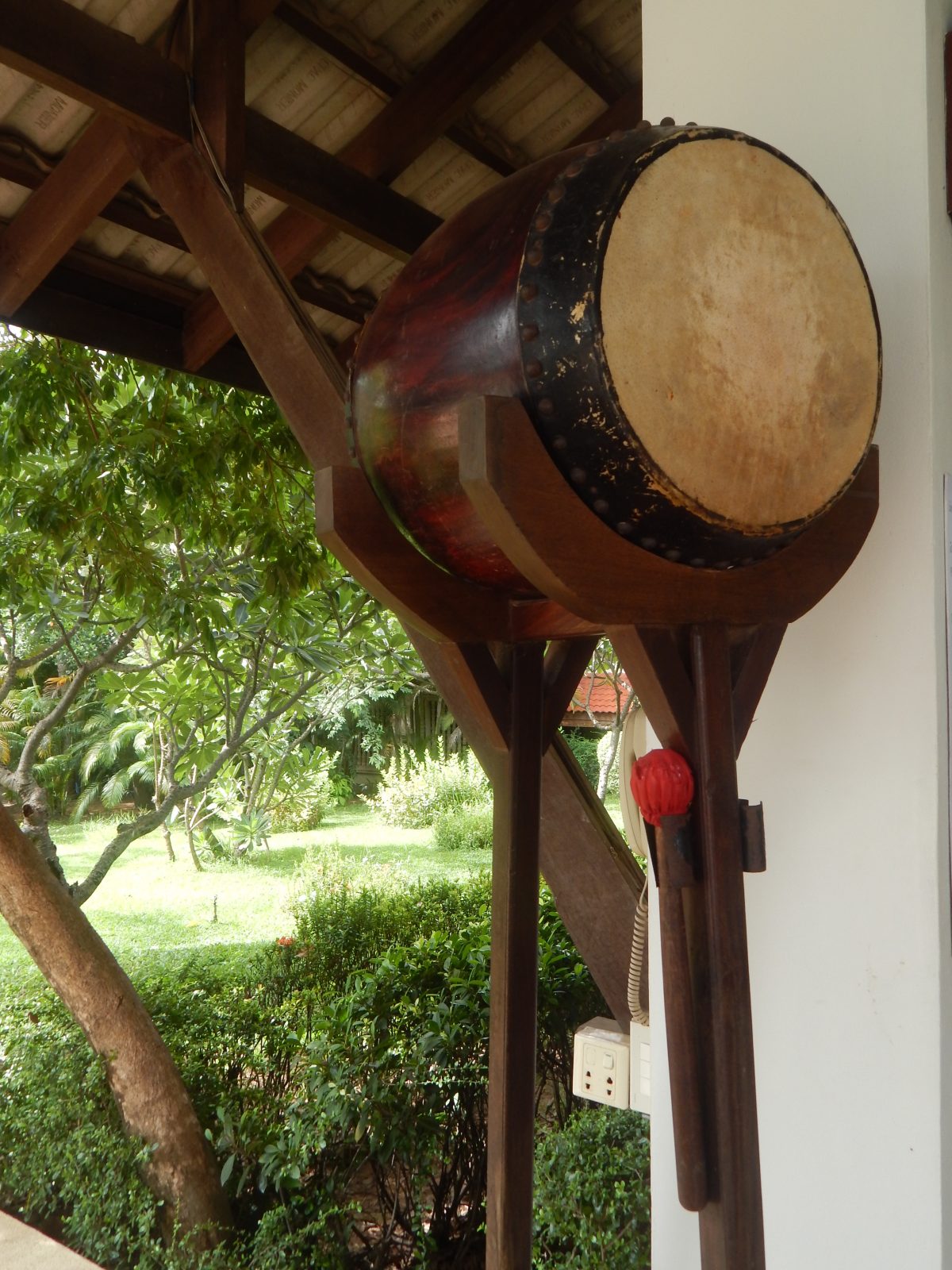 I received a warm local welcome: a welcome drink and a gift, a blue Khmer scarf. I also received a cold towel, which was much appreciated in the humid Siem Reap weather.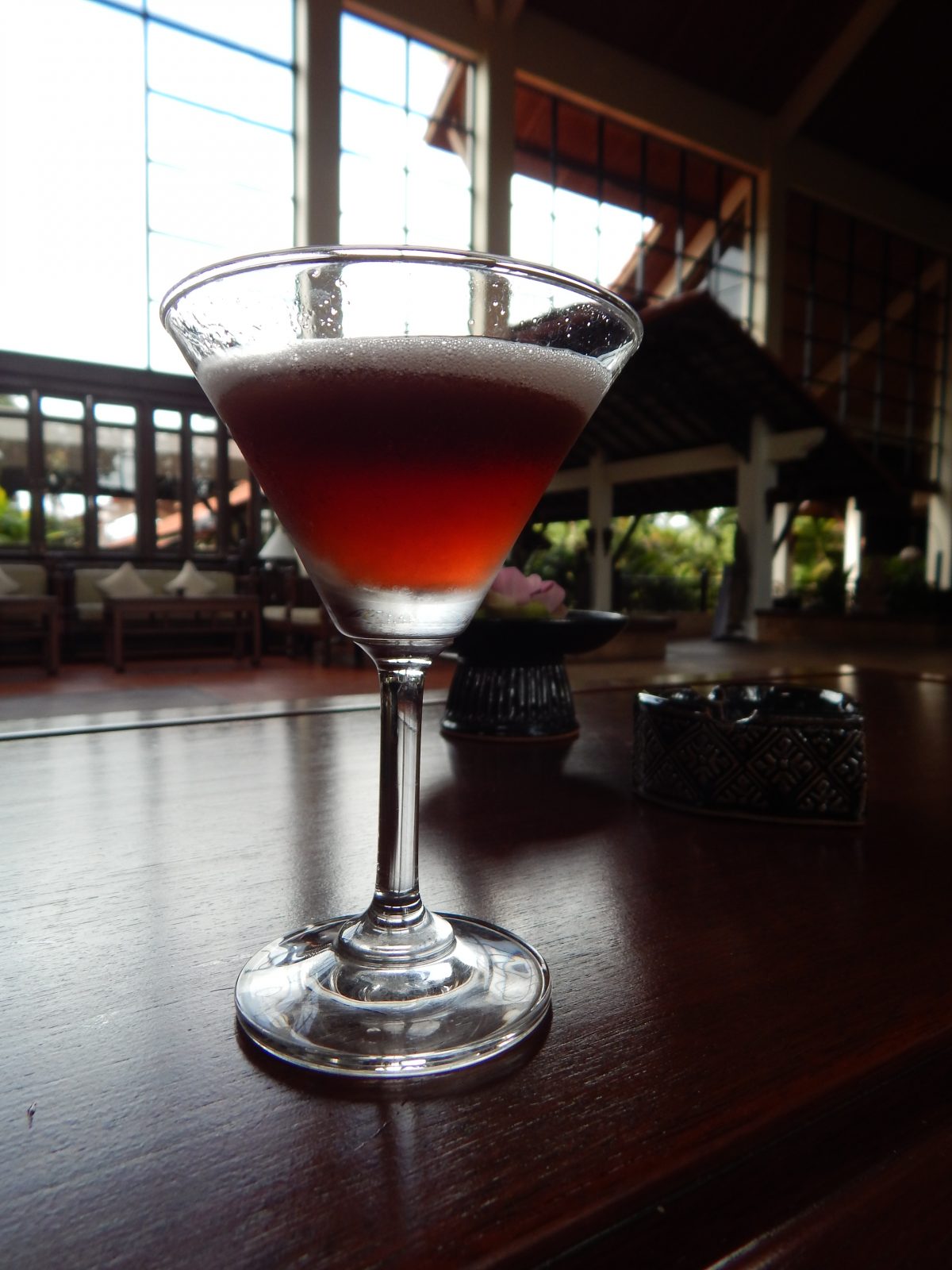 Rooms
I stayed in a deluxe room with a sliding room that opens onto a private patio with a great garden view. The room is very close to the pool.
The room has a king bed, a TV, a refrigerator, a minibar with air-conditioning and climate control. It also has a desk and chair, and tea and coffee making facilities.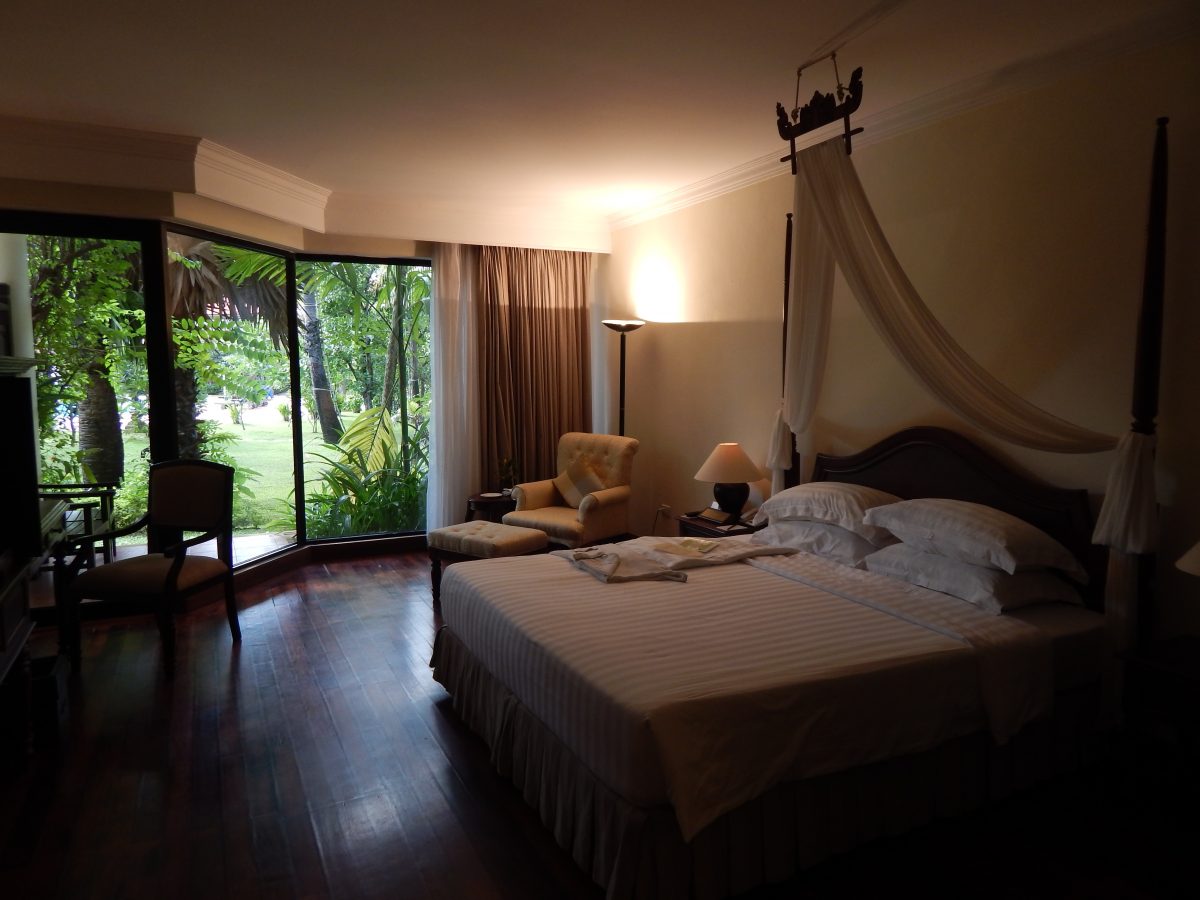 The spacious ensuite bathroom has a bathtub and a shower.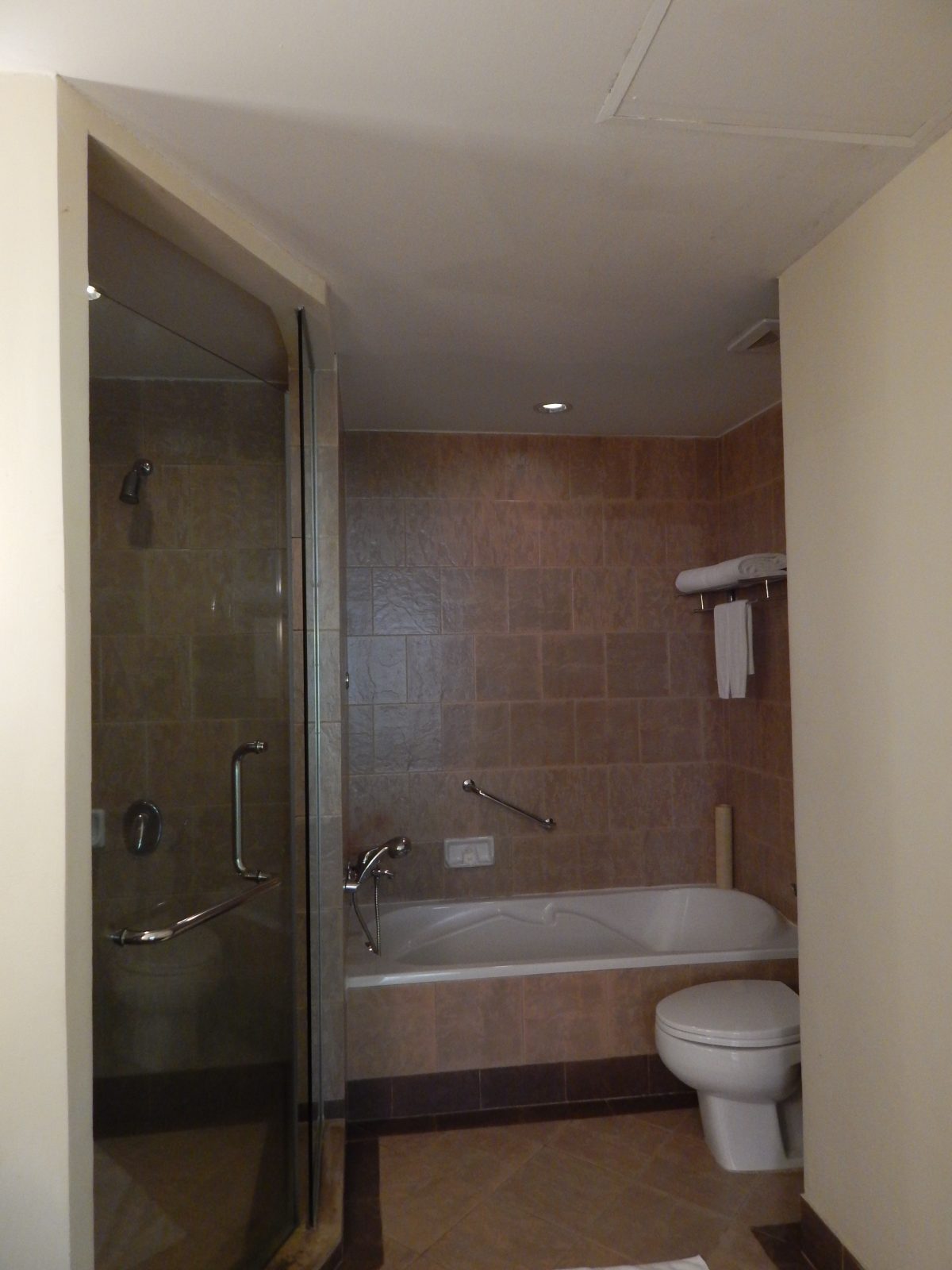 Breakfast
Every morning breakfast is served in The Sunset Café from 06h00 to 10h00. As I entered the café, I was immediately seated and offered tea and coffee.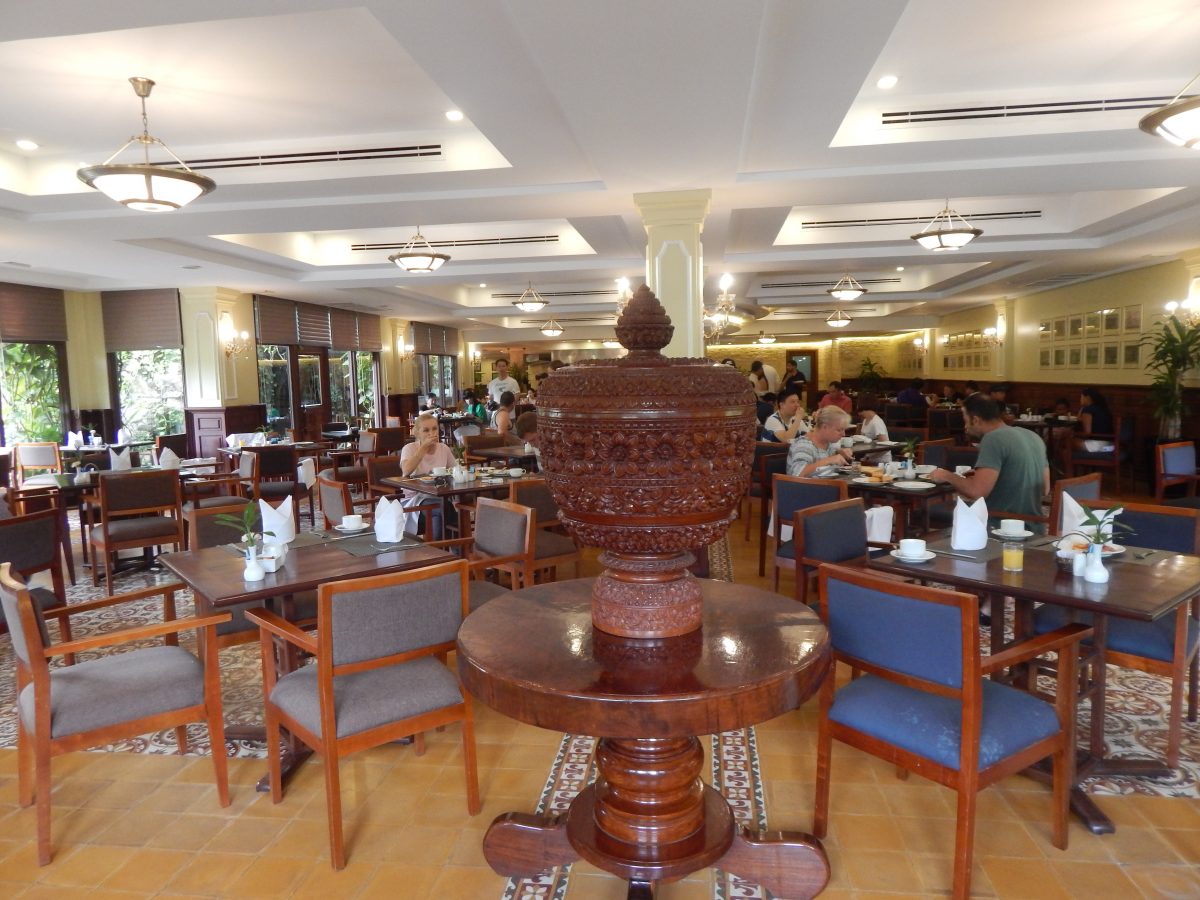 You can expect an international breakfast buffet, including juices, fresh fruit and yoghurt, a selection of pastries, eggs done every way and warm breakfast favourites like meat, pancakes and waffles. There is also interesting Chinese and Indian dishes.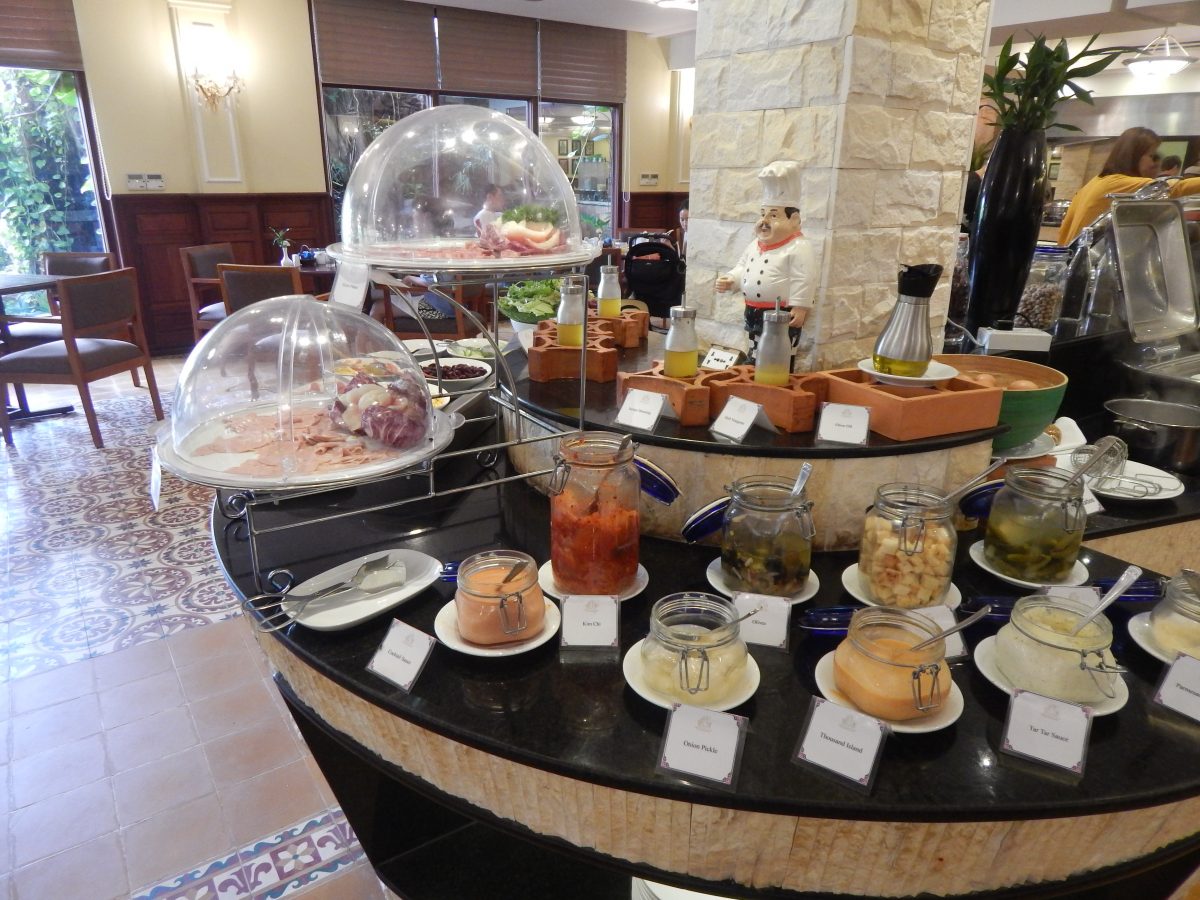 Facilities
The Angkor Palace Resort & Spa has an endless list of facilities! It has a beautiful, huge outdoor swimming pool.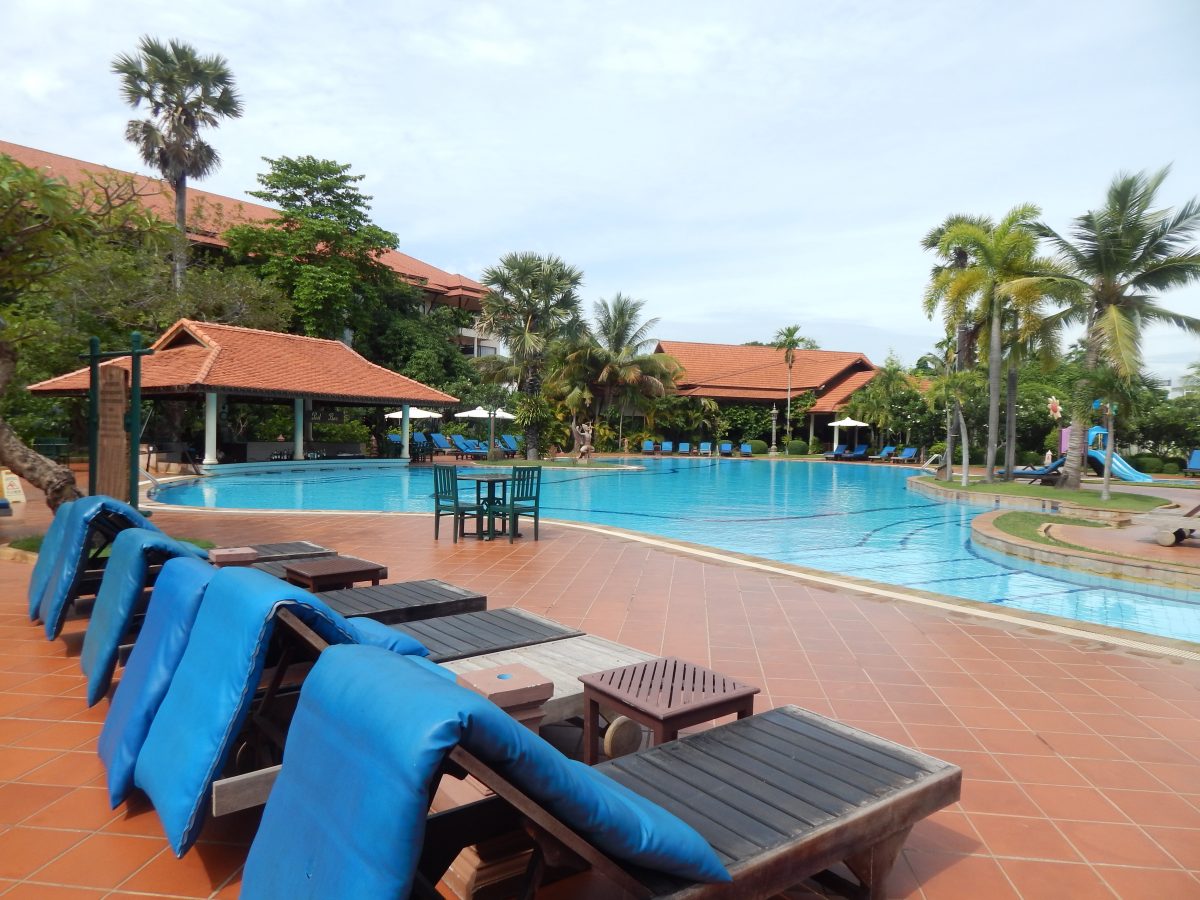 The resort also has a spa (Kainnora Spa) with a separate sauna and Jacuzzi for women and men.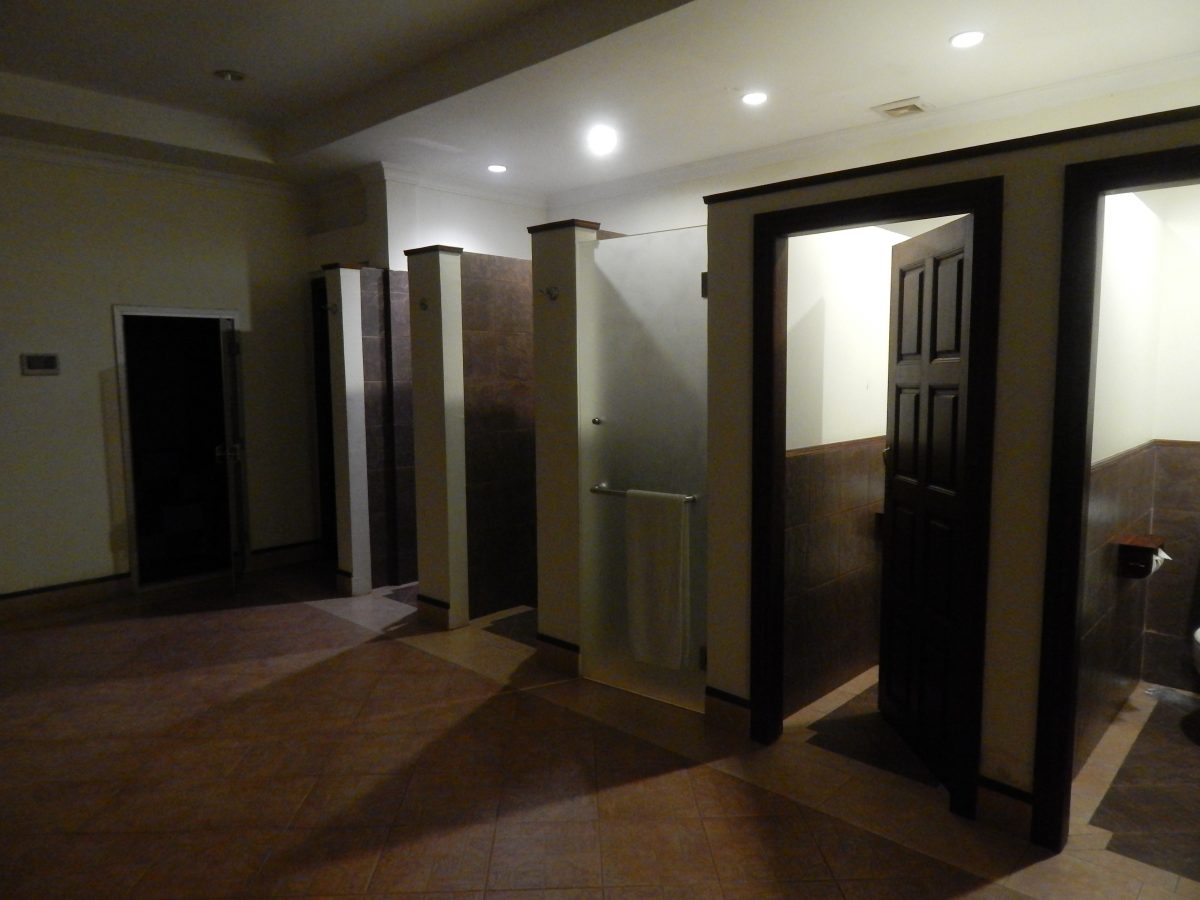 Complimentary WiFi is available throughout the resort.
Your stay also includes free toiletries.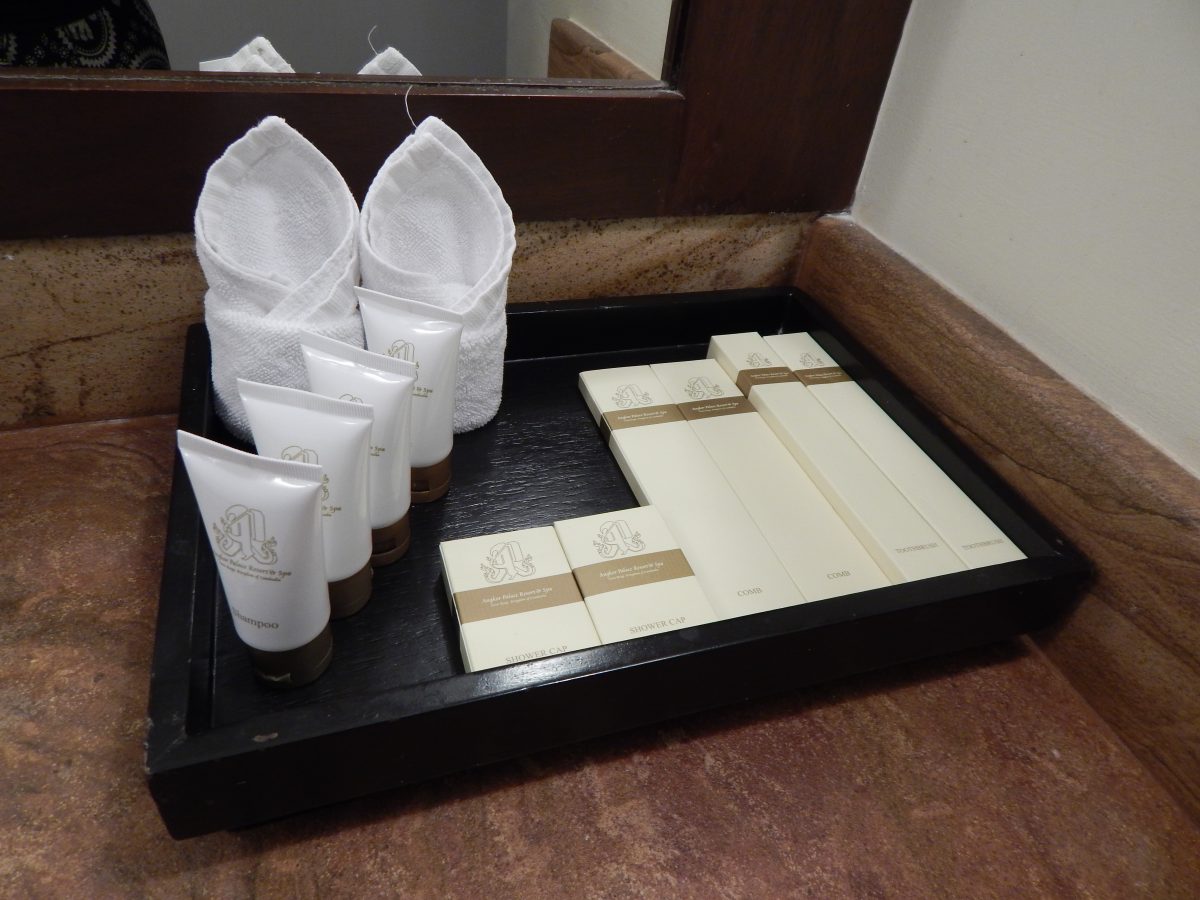 Free luggage storage is available.
24 Hour reception and valet service available.
The resort offers free airport transfers.
There is a free downtown shuttle service from 19h00 to 23h00. You must make a booking ahead of time. It's a very convenient way to enjoy the night life in Siem Reap.
Staff members
The staff is friendly and helpful, particularly the staff in the restaurant and the driver that took me to the airport.
What I didn't like:
It's a little bit far away from the city centre, but the complimentary downtown shuttle service is very convenient.
What I liked best:
The resort is beautiful and well-maintained.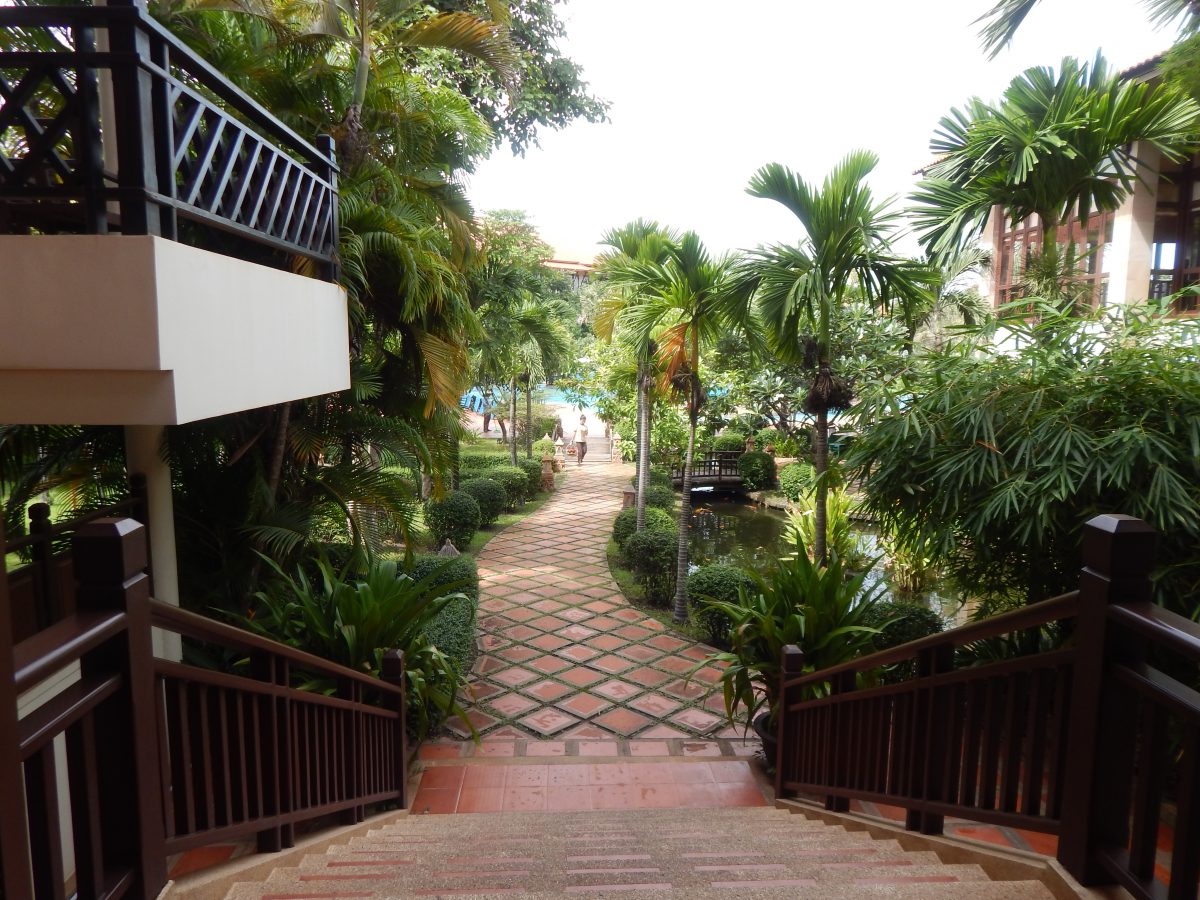 All the freebies included in my stay: scarf, welcome drink, airport transfers and downtown shuttle service.
My spacious room.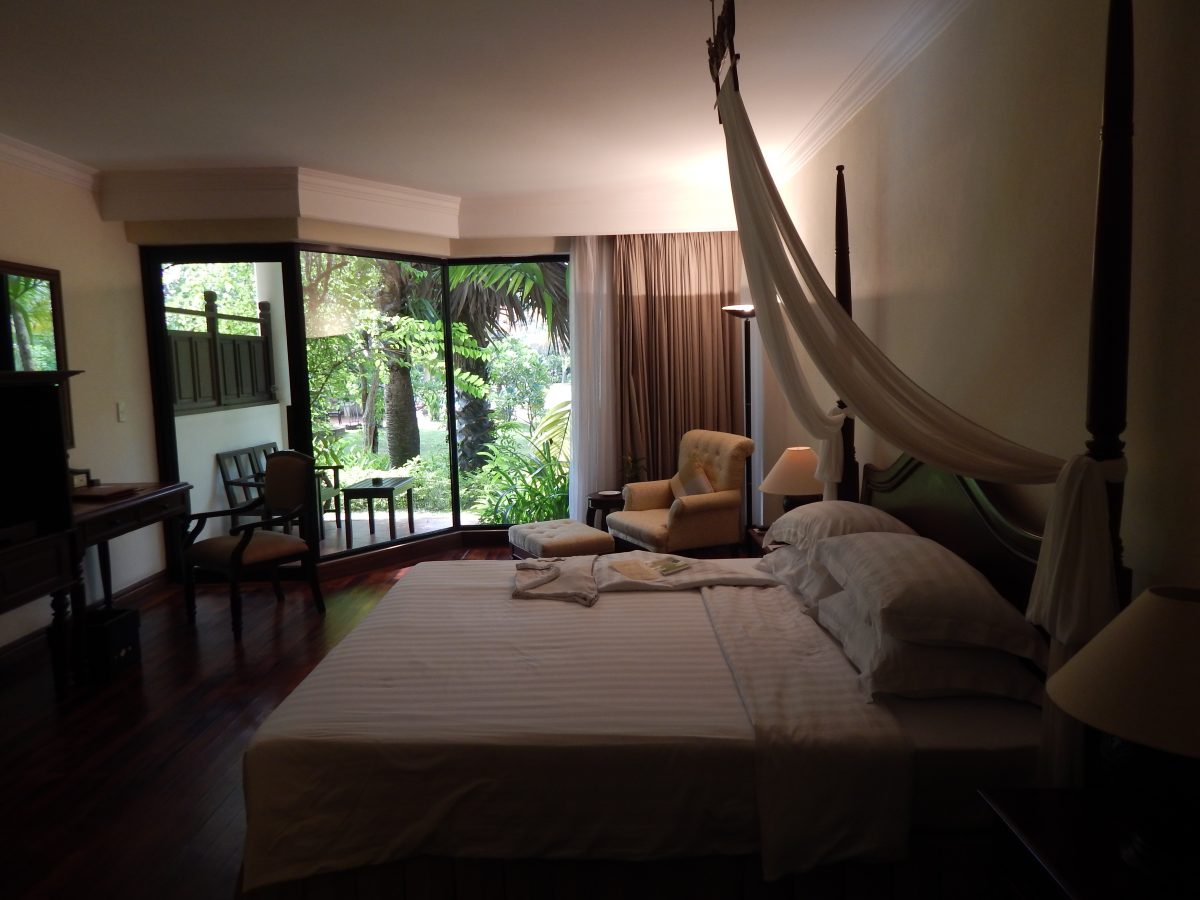 Would I stay here again?
Yes, it's a beautiful resort with offers a luxury stay and excellent service.