[Updated 2019]
I flew with Singapore Airlines from Johannesburg, South Africa to Denpasar, Bali via Changi Airport in Singapore. My journey was pleasant, but certainly not without a couple of hick-ups. Below I review my experience flying with Singapore Airlines, from the meals to the amenity kits.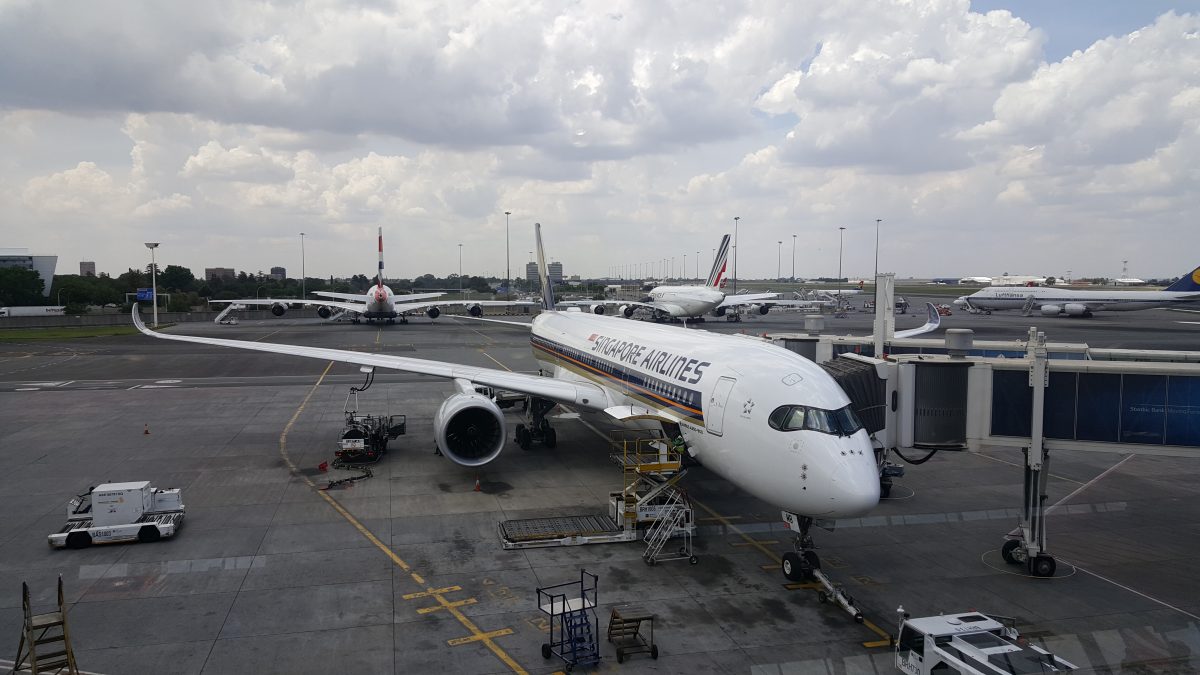 Outbound flights: Johannesburg to Bali
My first flight departing from Johannesburg was delayed by nearly three hours due to technical challenges! Luckily the cabin crew distributed drinks and snacks while we waited for the issues to be resolved. Also, the onboard entertainment worked, so I watched a whole movie before the flight eventually departed.
Due to the delay, I missed my connection to Bali. I guess you cannot really call yourself a traveller until you've missed a flight, am I right? There are several flights between Singapore to Bali daily, so the airline simply put me on the next available flight. When I touched down at Changi Airport, ground staff were ready and waiting with my new boarding pass. I immediately went to the boarding gate to catch my flight to Bali. Of the four flights during my trip, this was the only one that departed on time…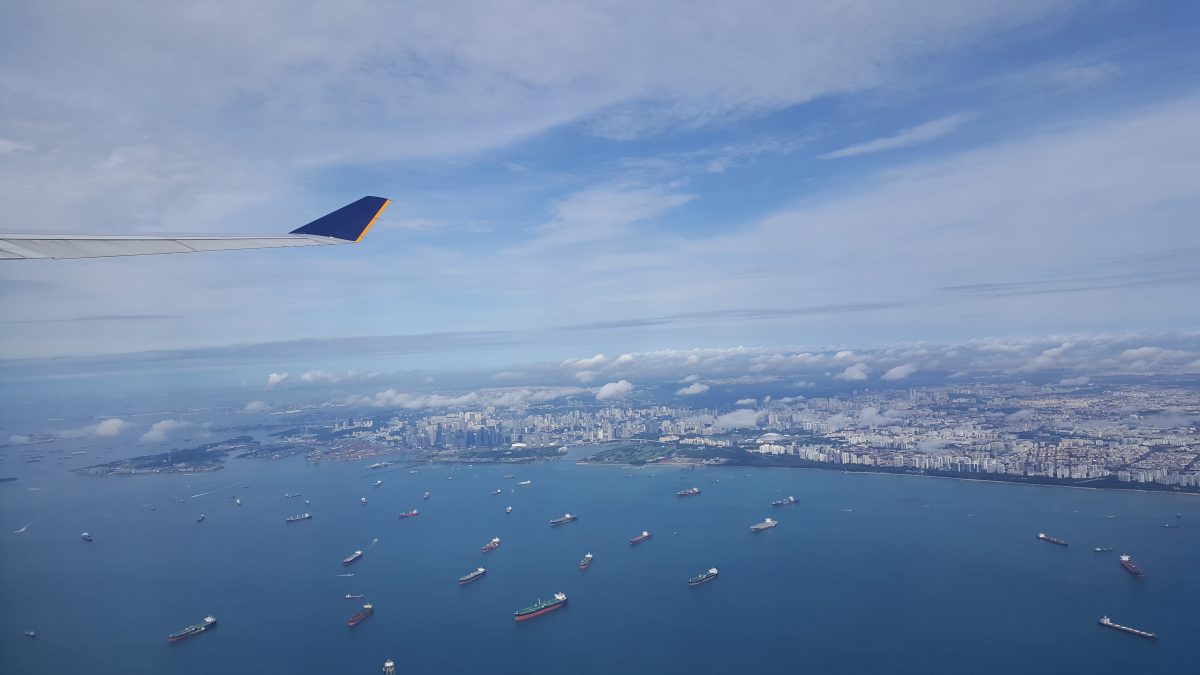 Inbound flights: Bali to Johannesburg
My flight from Bali to Singapore was delayed, again due to a technical error. We only left an hour after the scheduled departure time. I was concerned about missing my connecting flight to Johannesburg. But just before landing, the pilot assured us that all passengers would make their connections.
However, upon arrival at Changi Airport, I found out that I had missed my flight. As there is only one flight daily from Singapore to South Africa, I had to wait 24 hours for the next flight. Sounds awful, right? Well, not really…The airline booked me into The Crowne Plaza at Terminal 3, including all my meals for the duration of my stay, free of charge. To be totally honest, in the end, I didn't mind the delay at all! I got to stay in a 5* hotel, eat great food and explore a whole new country in one day!
The following night I boarded my flight to Johannesburg, which was also delayed, but only by 30 min or so.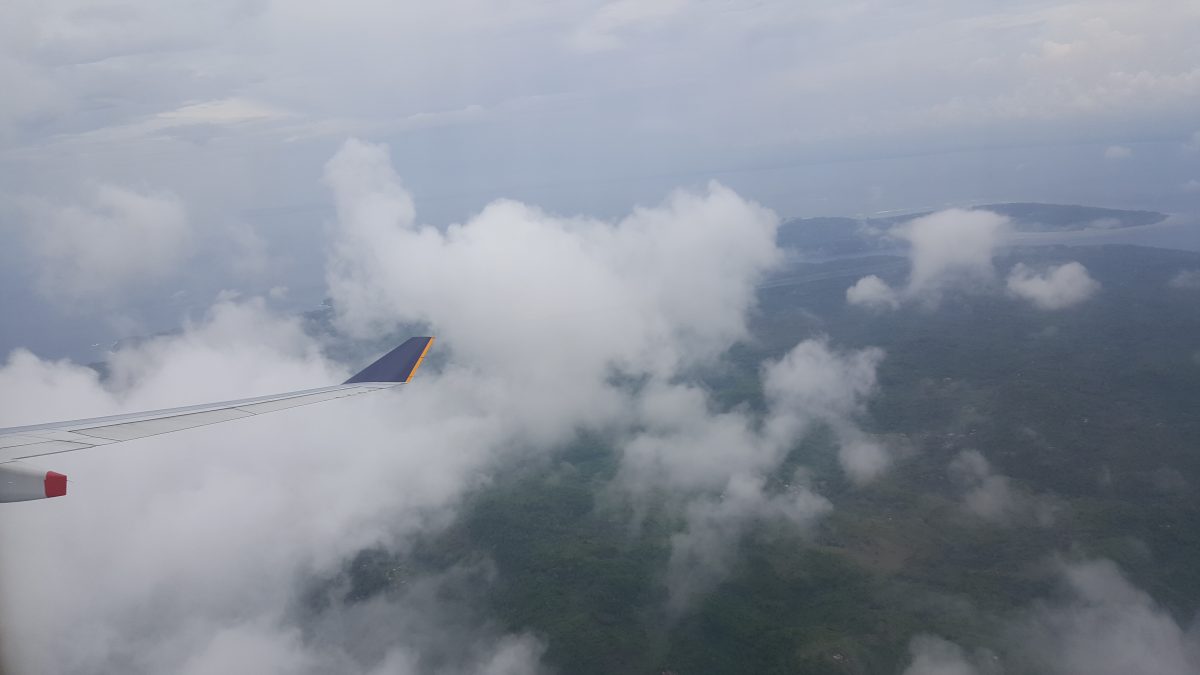 Singapore Airlines Meals
As a vegetarian, I pre-ordered all my meals online. Special meals must be requested at least 48 hours prior to departure. To evaluate all the options available to vegetarians, I selected four different meals: Indian vegetarian meal (which I never received as I missed my connection), Asian (Oriental) vegetarian meal, Lacto-Ovo vegetarian meal and Vegan meal. Crew members confirm your special meals prior to take-off, which is served ahead of time before the rest of the passengers receive their meals. Below I rank the meals from worst to best.
Asian vegetarian meals
Overall I wasn't very impressed with the Asian (Oriental) vegetarian meals. Typically you'll receive vegetables, noodles and dumplings. Some of the meals were bland and some of the vegetables bitter. For one meal I received dumplings which were rather good.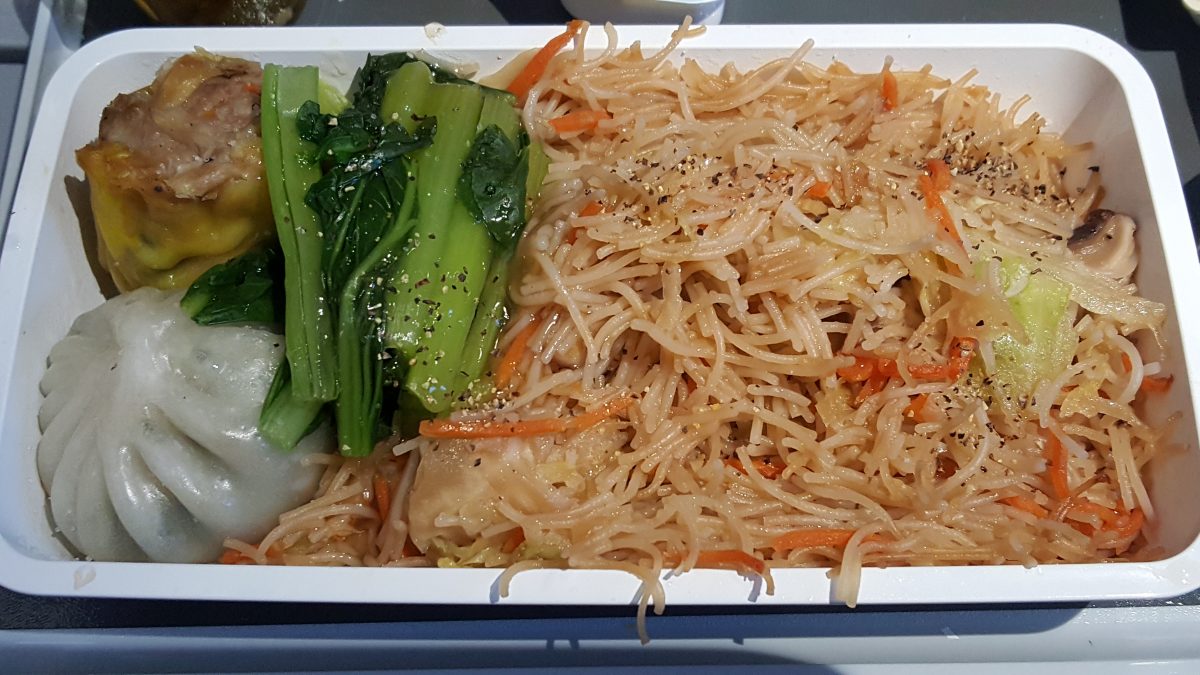 Vegan meal
The vegan meal was okay. Not too bad, not great either, but definitely better than the Oriental vegetarian meals.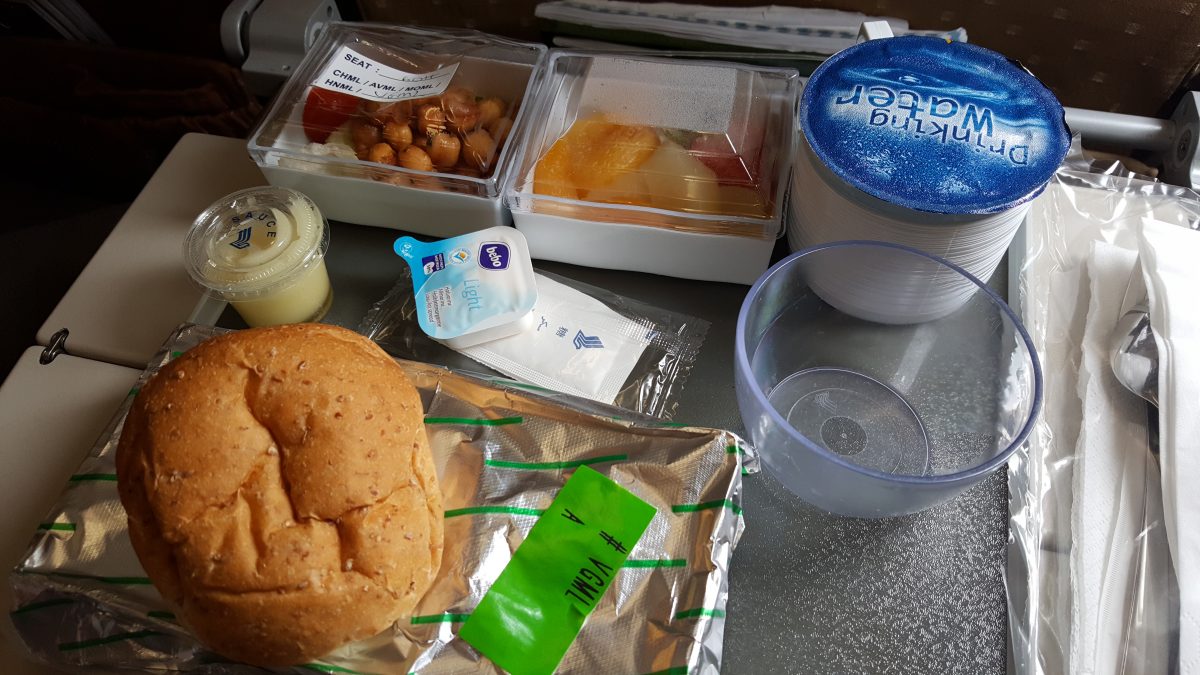 Lacto-Ovo vegetarian meals
If you are a Lacto-Ovo vegetarian, this is the best meal to order, in my opinion. You can never go wrong with pasta, and the Panna Cotta dessert was really tasty.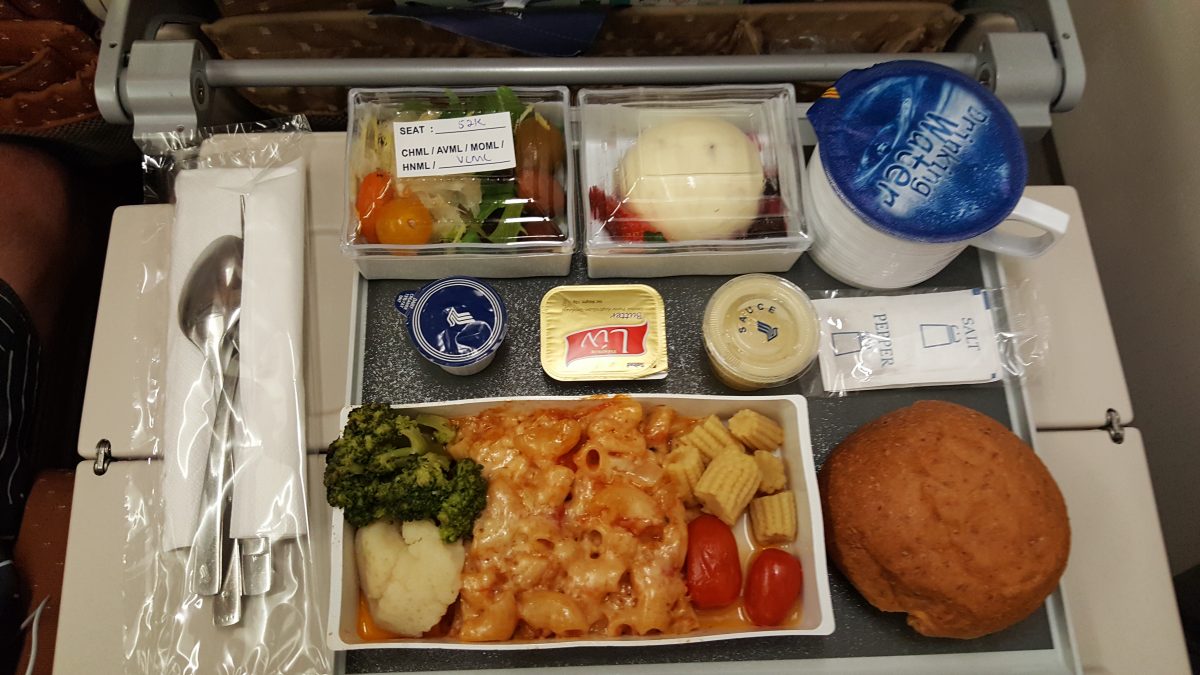 The best part of all the in-flight meals was the Mocha ice cream served on my first flight from Johannesburg to Singapore. It was delicious. Why can't airlines always serve ice-cream on their flights? This should be a thing.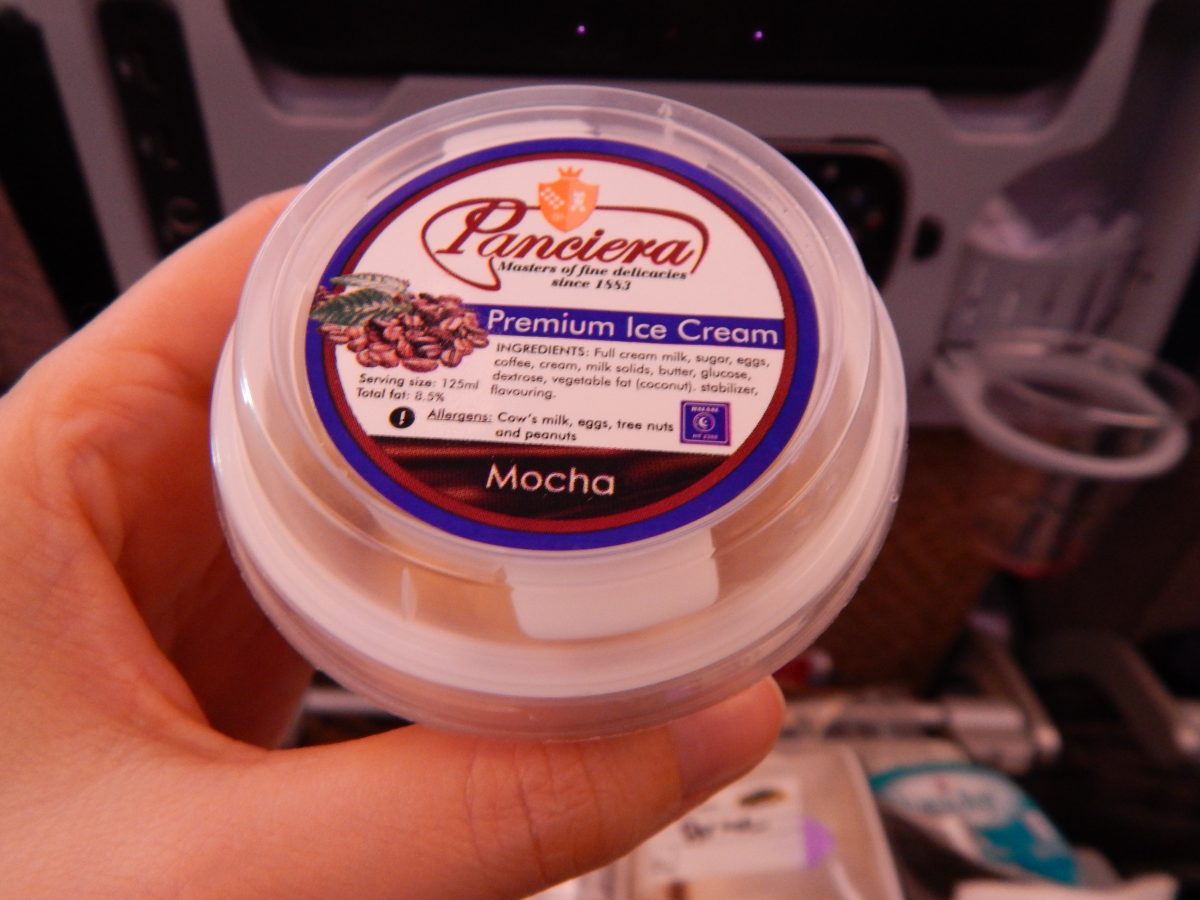 Singapore Airlines amenity kit
Singapore Airlines is one of only a few airlines that still give economy class passengers complimentary amenity kits. They are handed out by the cabin crew shortly after take-off. The Singapore Airlines amenity kit is very minimalistic, yet useful. Inside you'll find a pair of socks (not the best quality) and a dental kit, with a toothbrush and toothpaste.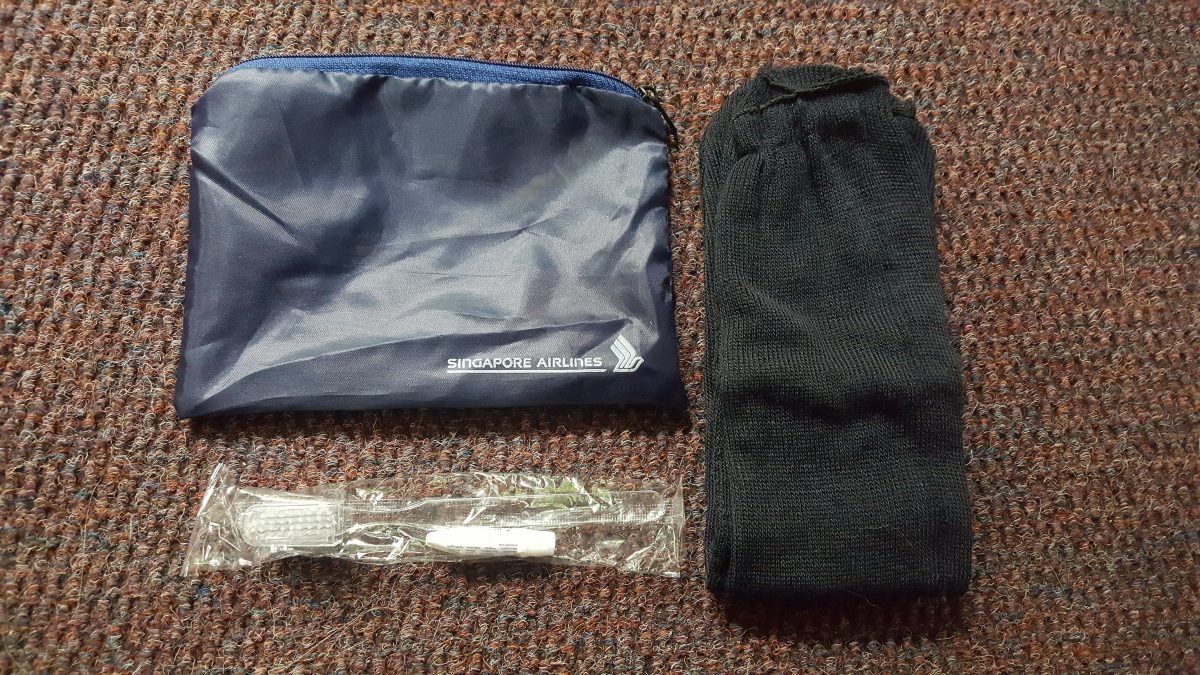 Singapore Airlines seat review and entertainment
The seats on the aeroplane are rather comfortable. You know, as comfortable as economy class seats can be. The best feature, for me, is the bars where you can rest your feet. KrisWorld is Singapore Airlines' in-flight entertainment system. It's one of the best I've ever seen. There are hundreds of movies and TV series to choose from. You won't get bored easily.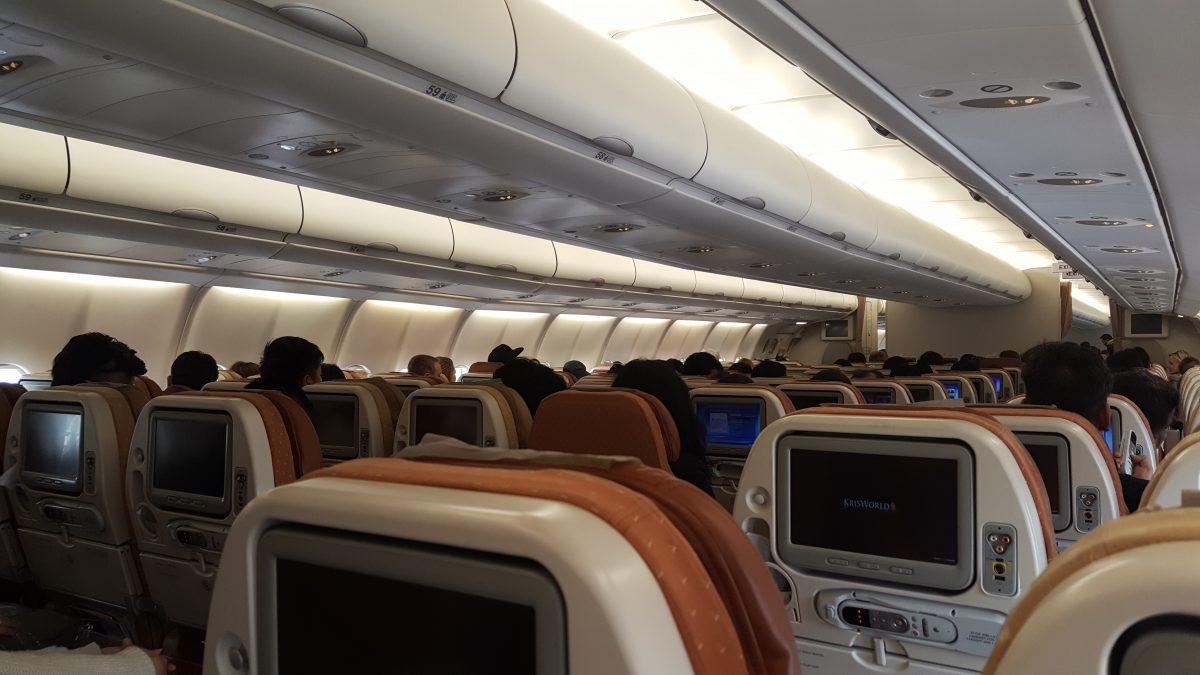 Crew
The hostesses are welcoming and friendly and very efficient. I was particularity impressed with how the crew members remained calm and collected during the delays. They always ensured that the passengers were comfortable.
Changi Airport
Changi Airport is huge and filled with interesting shops. From 7-Elevens to a toy shop sporting a live size figure of Iron Man. There are also funky displays throughout the airport. No wonder it was voted as one of the best airports in the world.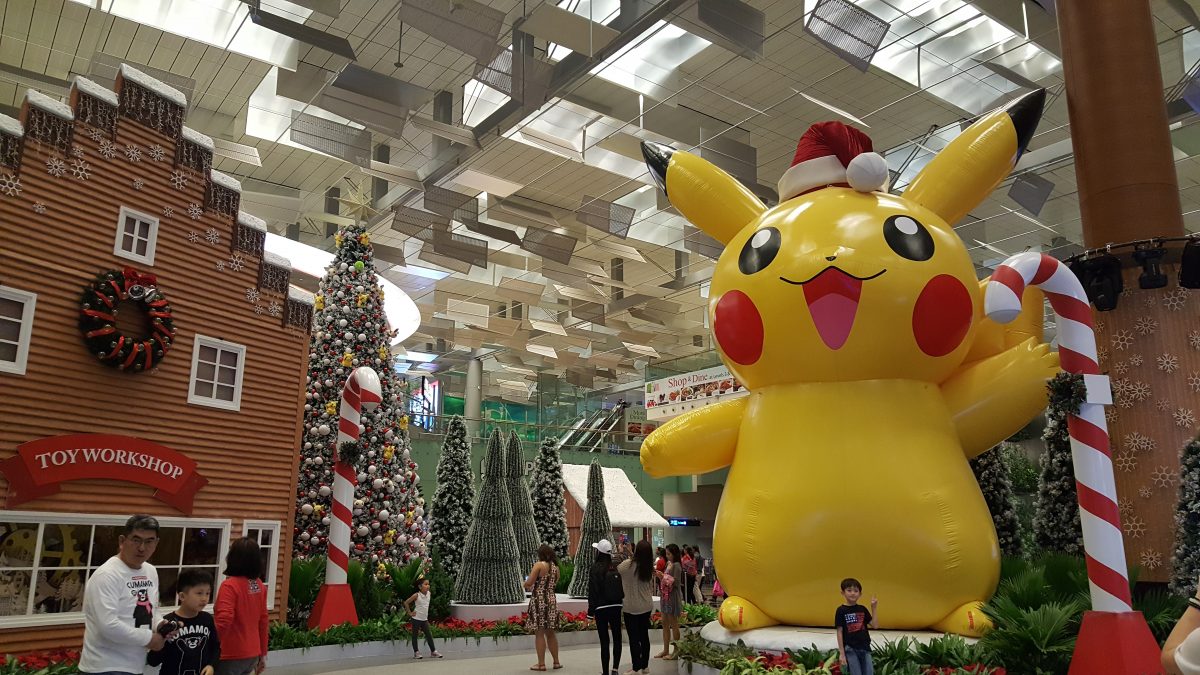 Would I fly with Singapore Airlines again?
Despite everything that went wrong, the technical errors and missed connections, I was very impressed with how the airline handled the delays. Hey, I got to stay in a 5* hotel for free and I saw a little bit of Singapore! If I had important connections or meetings to make, that would be a different story. But, I would happily fly with Singapore Airlines again. It remains one of the best airlines for travel to and from Asia.