Flying business class has always been a dream of mine. You know, one of those dreams that I thought would never come true. Here I was, thinking I'd forever be boarding airplanes, longingly staring at the business class seats in the front of the airplane as I walked to my economy seat in the back. But dreams do come true! I could hardly contain my excitement when I heard I was going to fly business class on KLM from South Africa to New York City!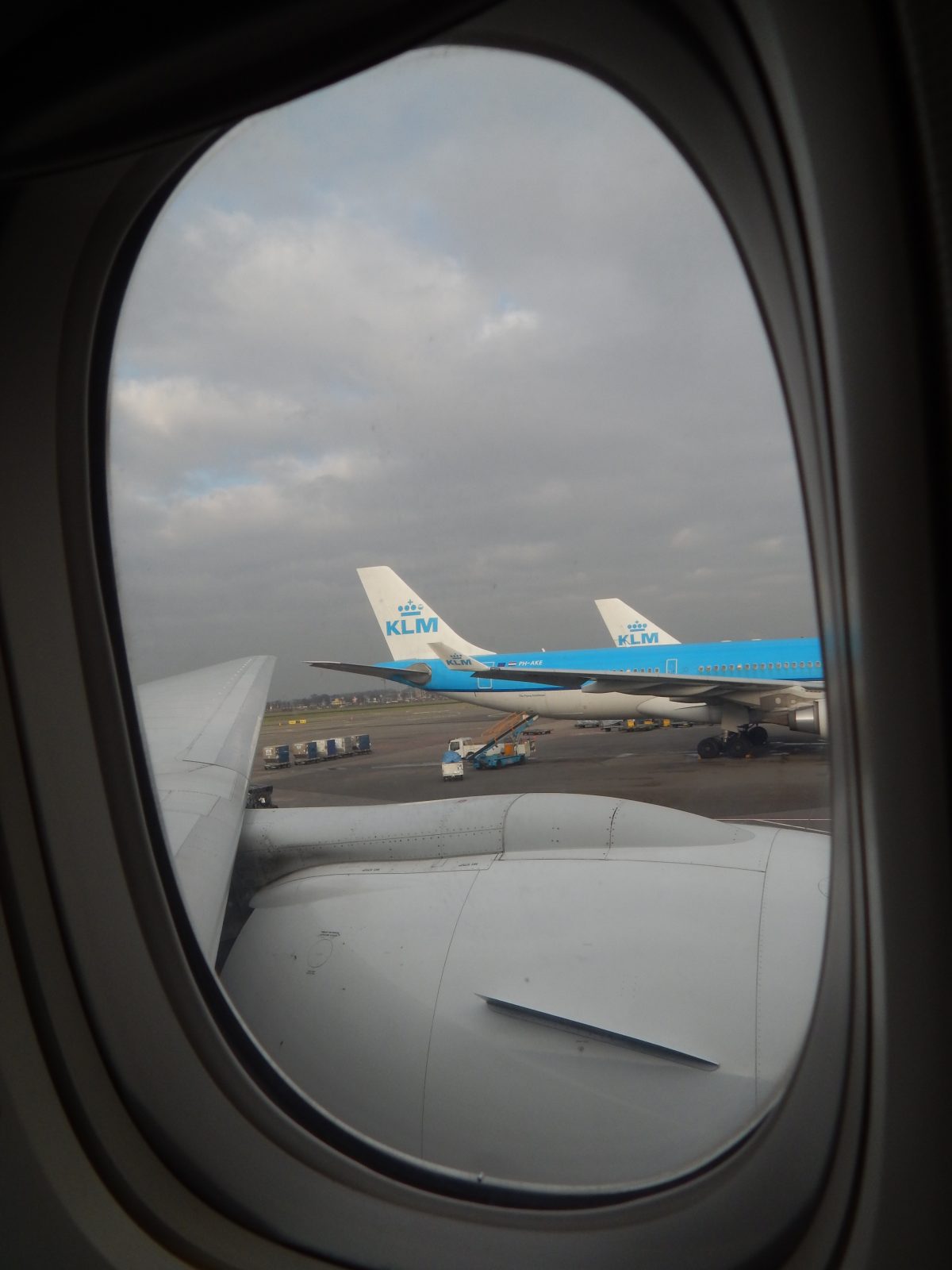 The best thing about business class (I didn't know)
Checking in at the airport was easy, but not much different from checking in with an economy class ticket. The difference comes in when you go through the security checkpoint and passport control. Business class travellers have their very own private queues! These queues are short and extremely efficient. It only took a couple of minutes and I was strolling through the duty free shops on my way to the executive lounge.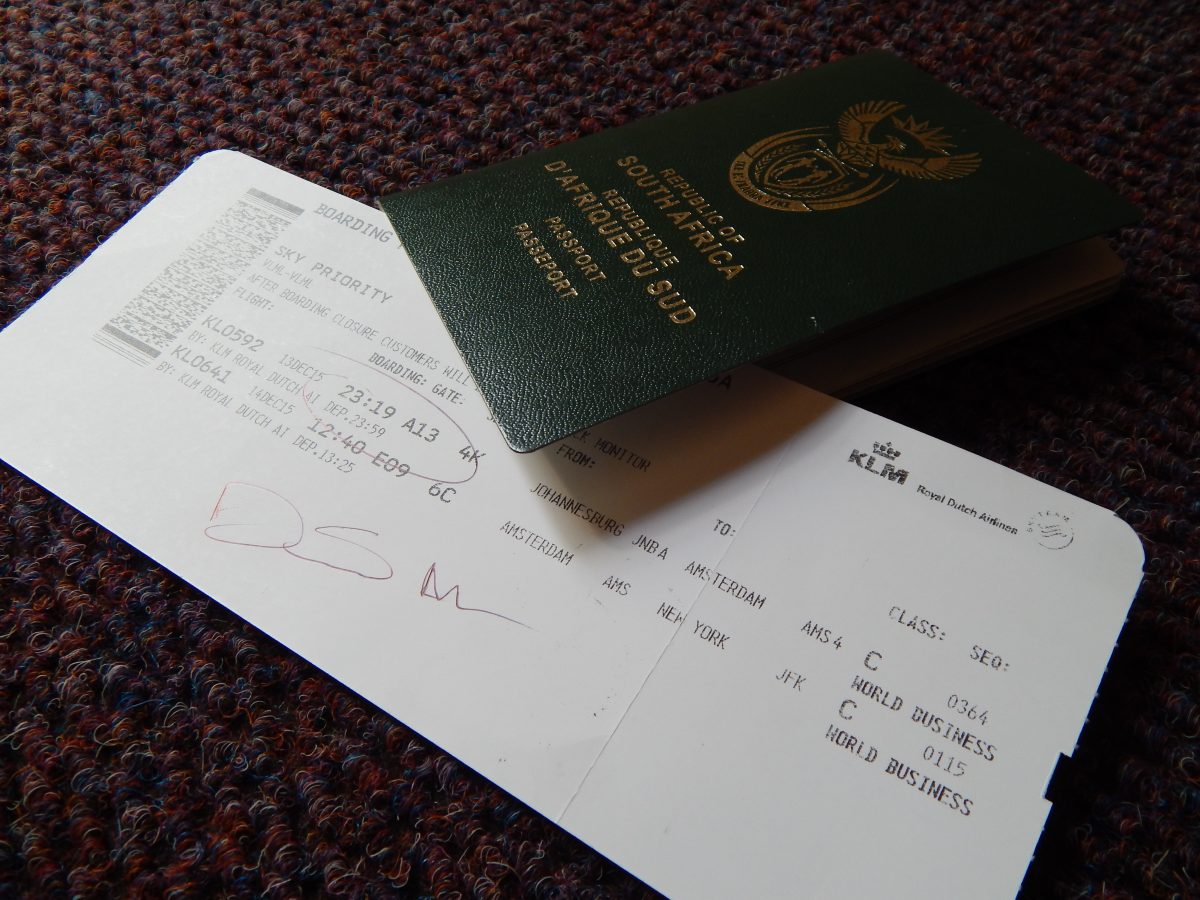 Airport lounges
Another perk I didn't know about was the exclusive airport lounges where you can wait before boarding your flight. Not only are the lounges comfortable and stylish and quiet, they are stocked with tons of free food and drinks. The best lounge for me was at Amsterdam Airport Schiphol, the home of KLM.
Boarding
So what happens once you get to your departure gate? Priority boarding of course! No need to wait until your seating zone is called. You board the airplane first!
Once I found my seat and settled in, a friendly stewardess appeared with a selection of sparking water, orange juice and champagne on a tray. I chose the bubbly to celebrate the occasion.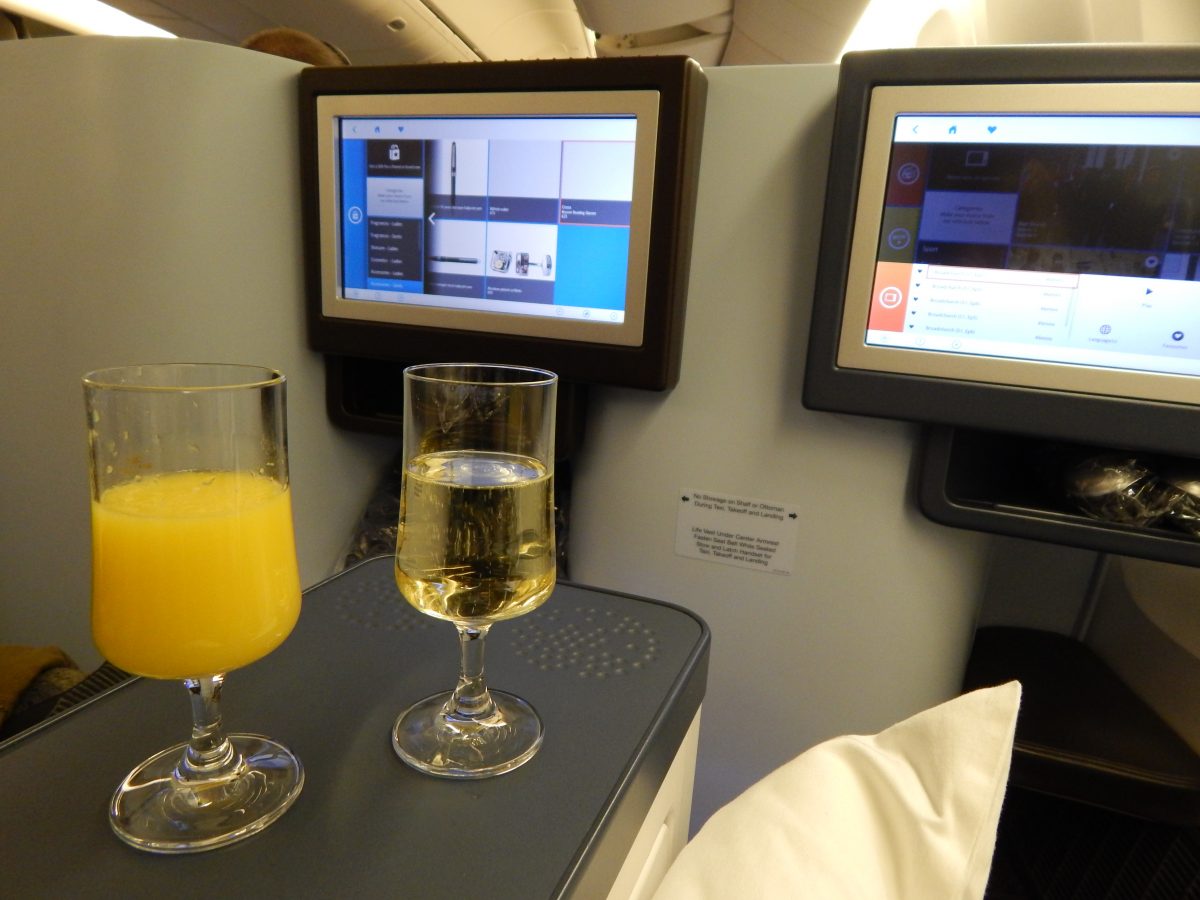 The luxurious seats
Everything in business class is bigger and better! Starting with the most prominent feature, the seats…
As I settled into my seat with my bubbly, two words came to my mind. Comfort. Space. I had ample personal space! And then I started to explore all the features.
The first feature I played around with was the luxurious seats. On KLM's New World Business Class, the seats can go fully flat like a bed. I had no problem falling asleep after dinner.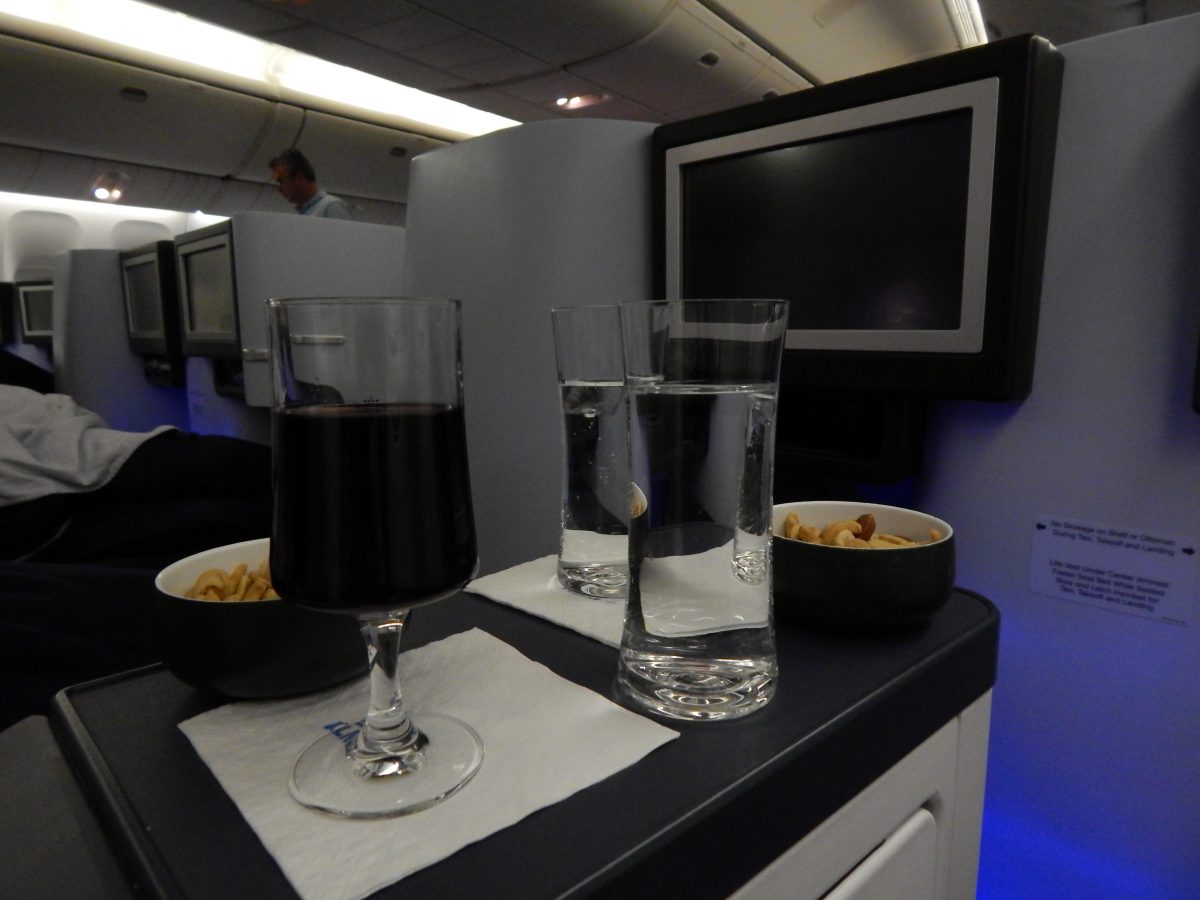 My entertainment was covered too. I watched television series and movies on a 17" screen with a personalised handset and noise cancellation headphones.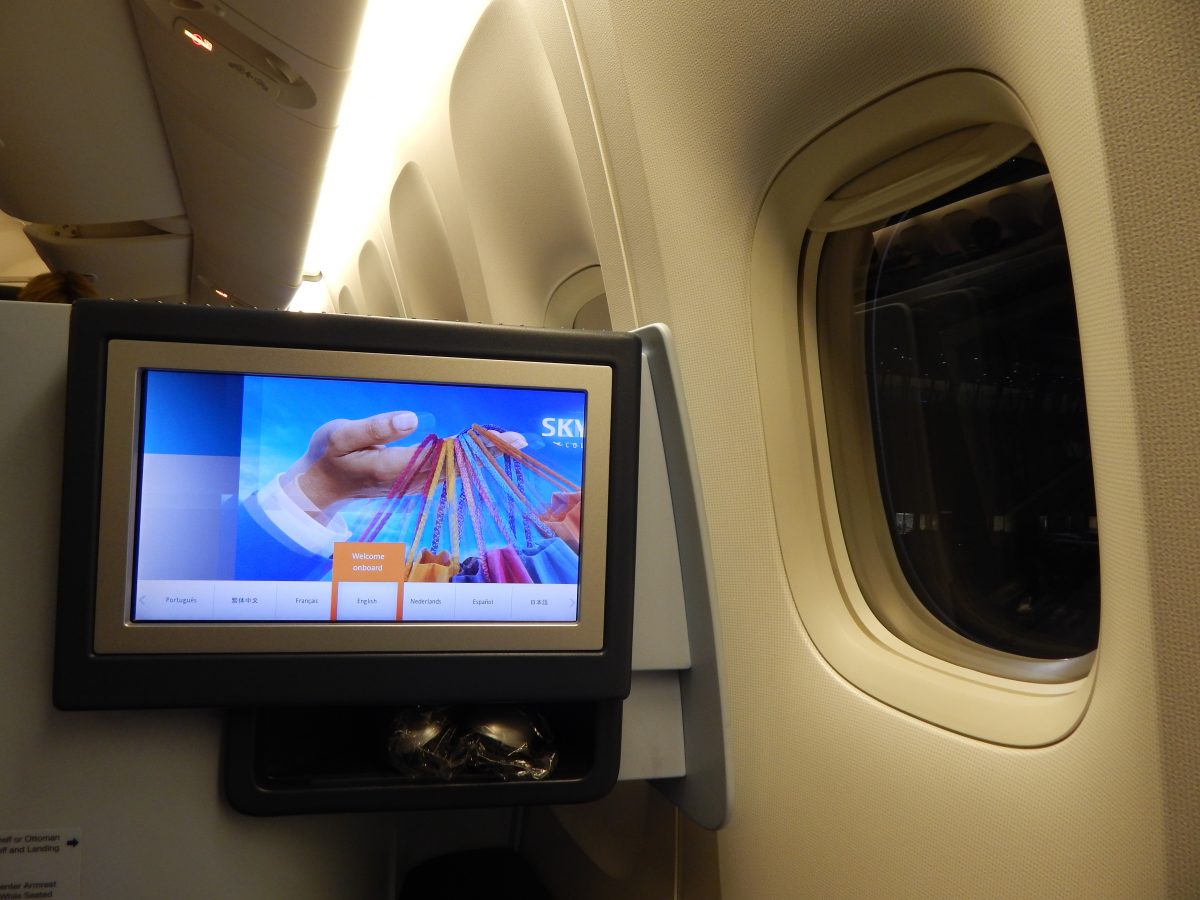 Wining and dining
Eating in business class felt like a dining experience. The food was served on porcelain plates with real cutlery and the wine was served in a real wine glass.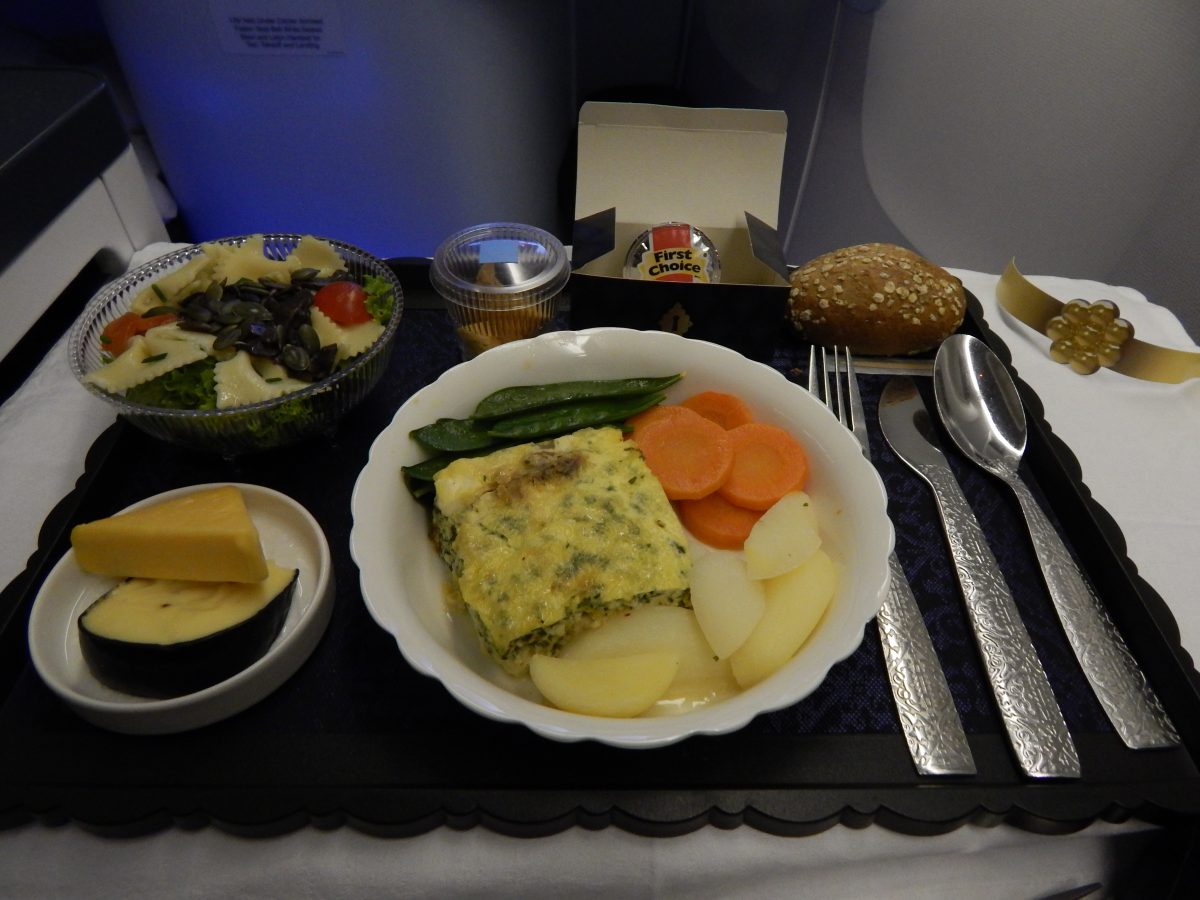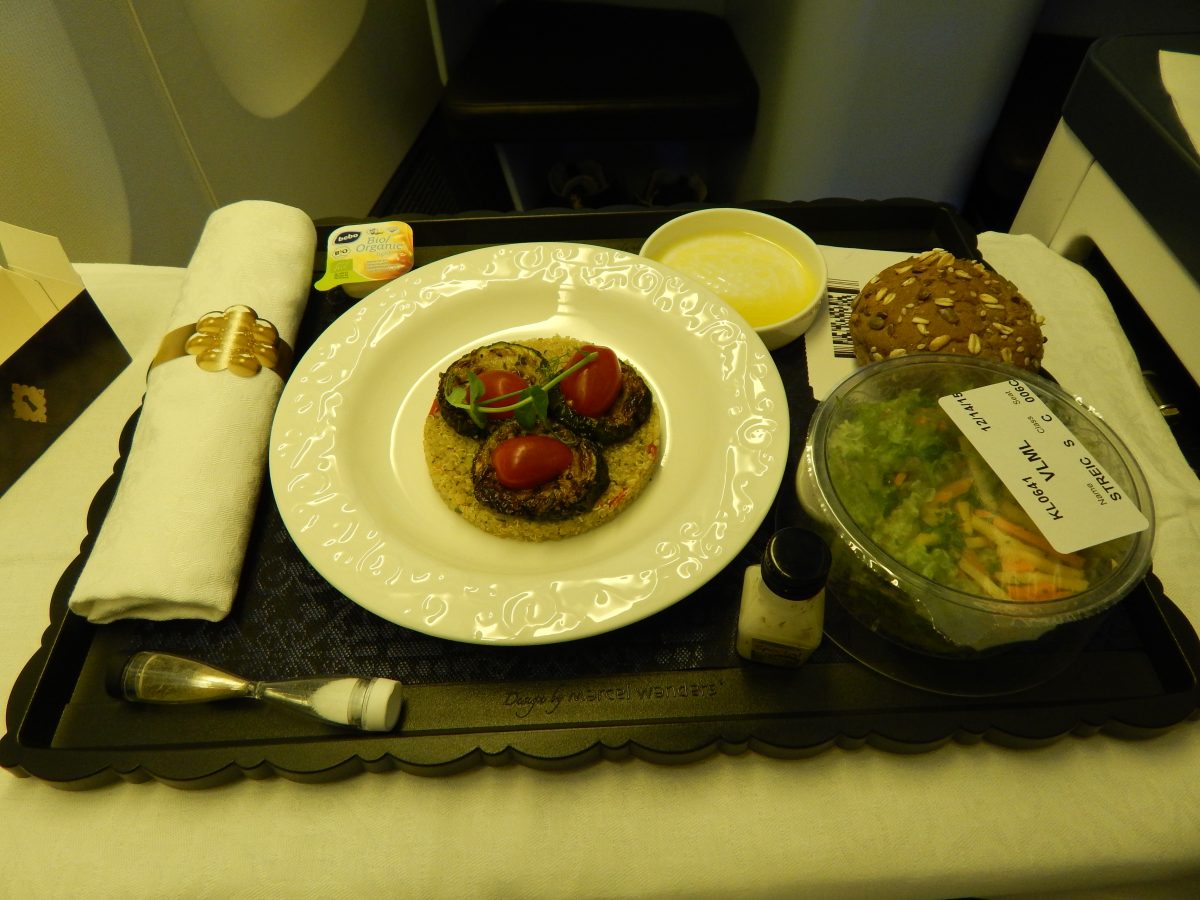 I was served a three course meal consisting of an appetizer, the main course and dessert. My favourite was the dessert. I had my first Panna Cotta on the flight! Yum!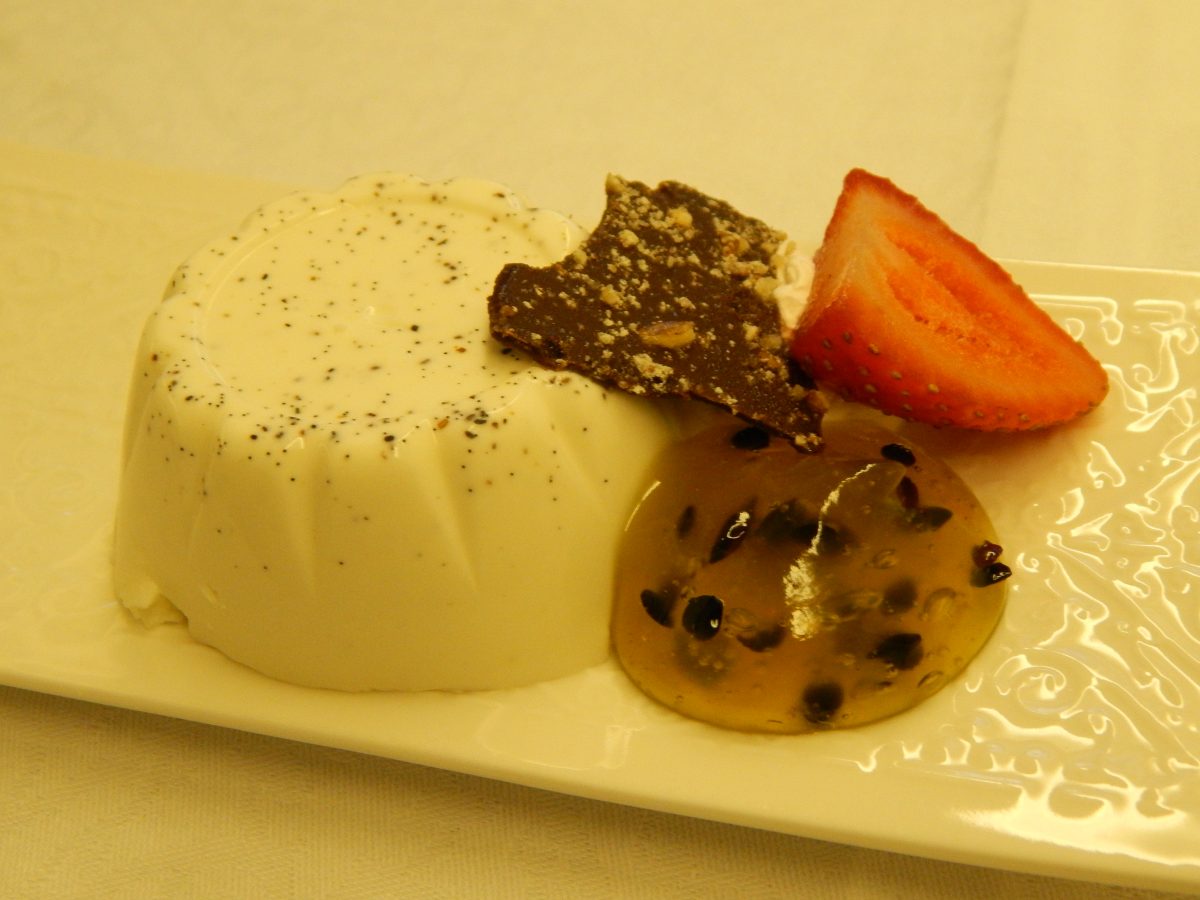 After dessert I was offered a selection of chocolates.
The gifts
As soon as the airplane took off and the seat belt sign was switched off, I received a stylish designer toiletry bag. Inside the bag was a pair of soft socks with grips, earplugs, a blindfold, a toothbrush and toothpaste set and a handy small pen for taking notes. And everything was purple, my favourite colour!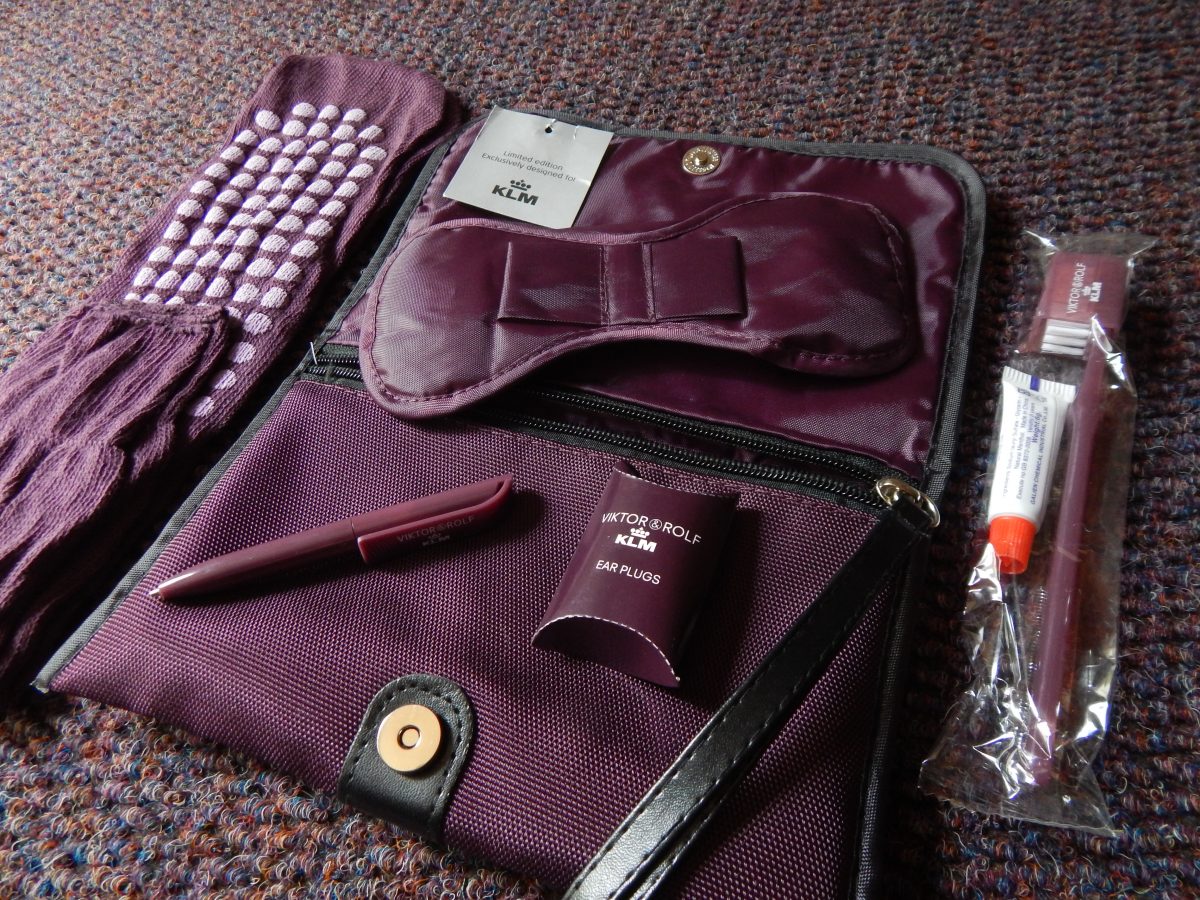 Just before landing, I received a unique gift to remember my flight by. A Delft Blue miniature traditional Dutch house filled with Bols Brandy. I've collected eight houses so far, that's a mini village!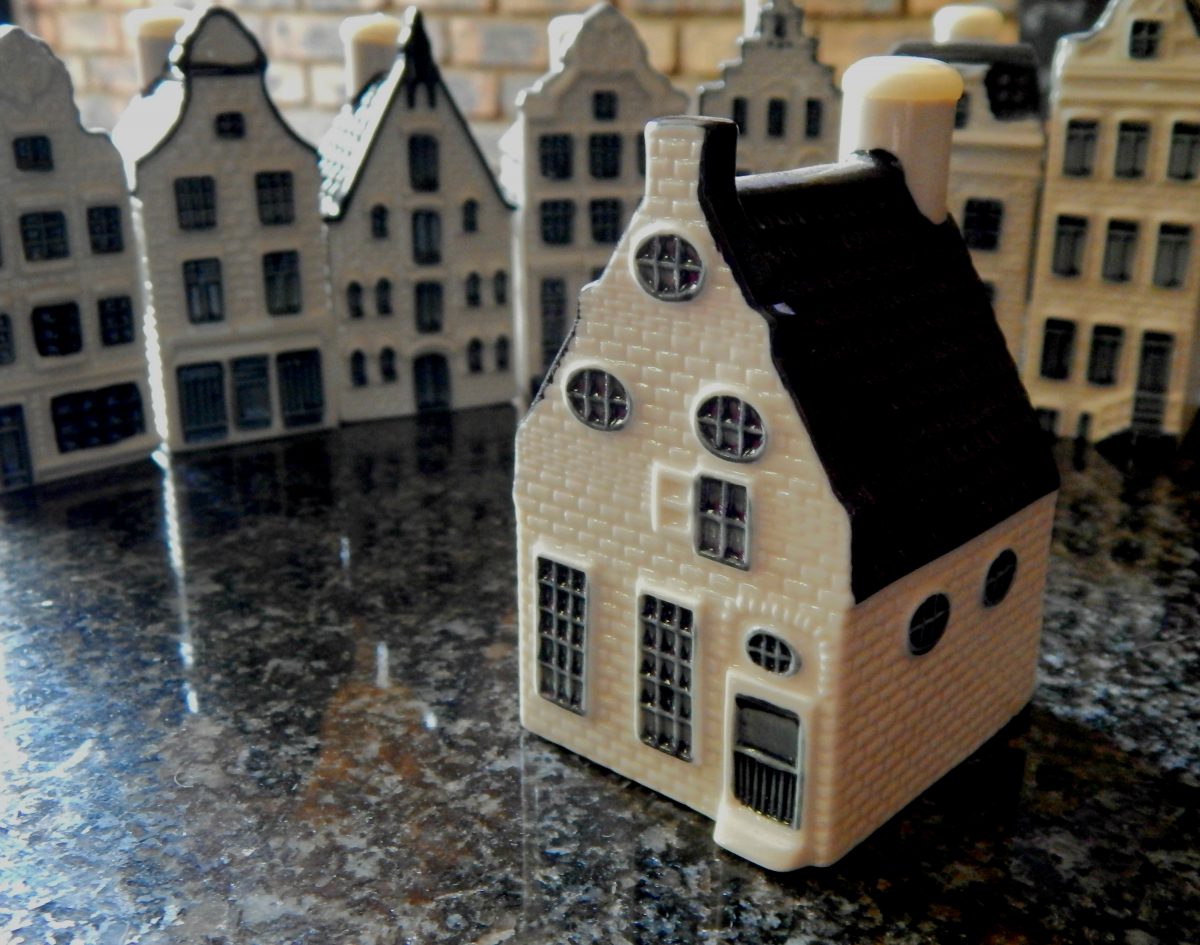 Flying business class on KLM was an experience I will never forget! The service was impeccable. It was truly a dream come true for me!