I've flown with Qatar Airways a couple of times now, and in my opinion, they are one of the best airlines in the world. The flights have always been on time. In the event of any changes to the flight schedules, the airline contacts you personally to inform you.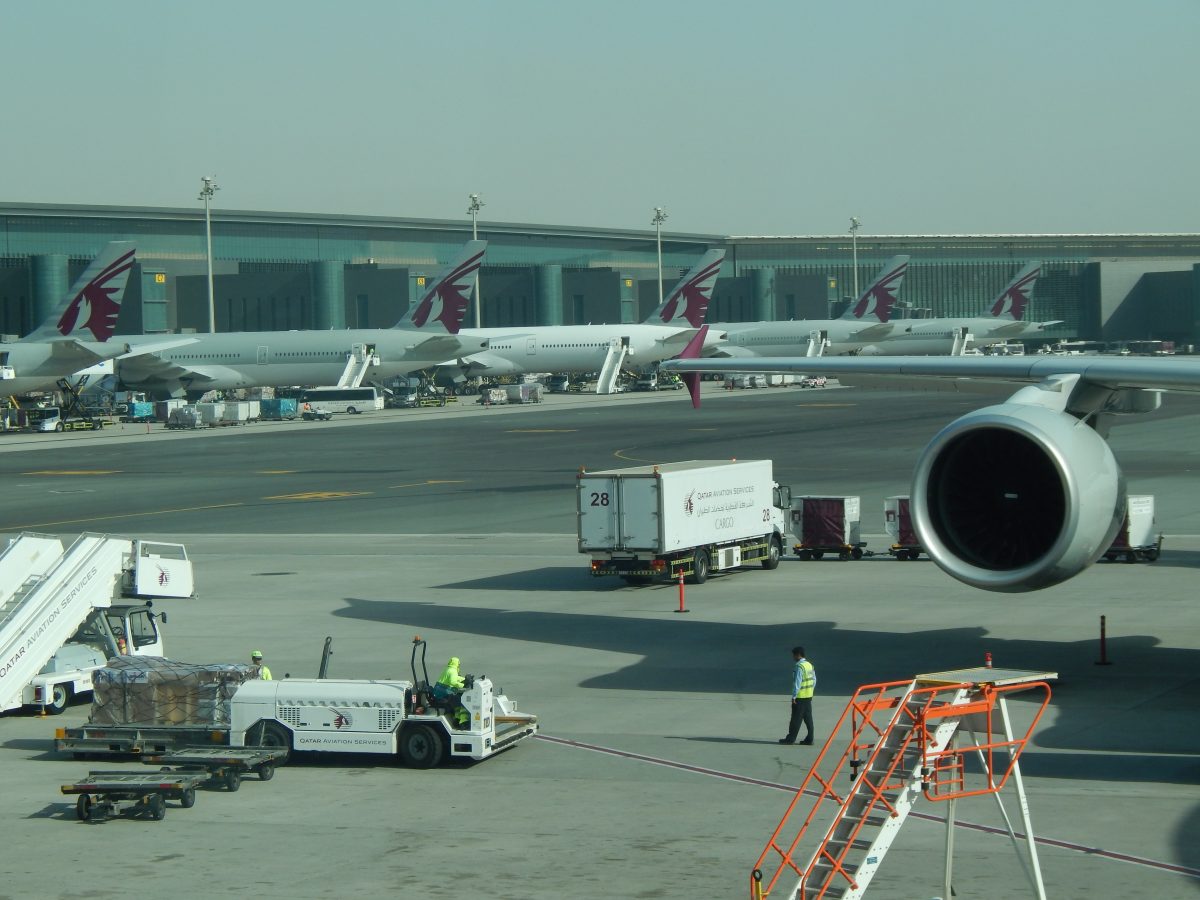 Booking tickets
Qatar Airways has a very user-friendly website, and booking tickets online are simple and fast. It's also easy to select your seat and meal preference.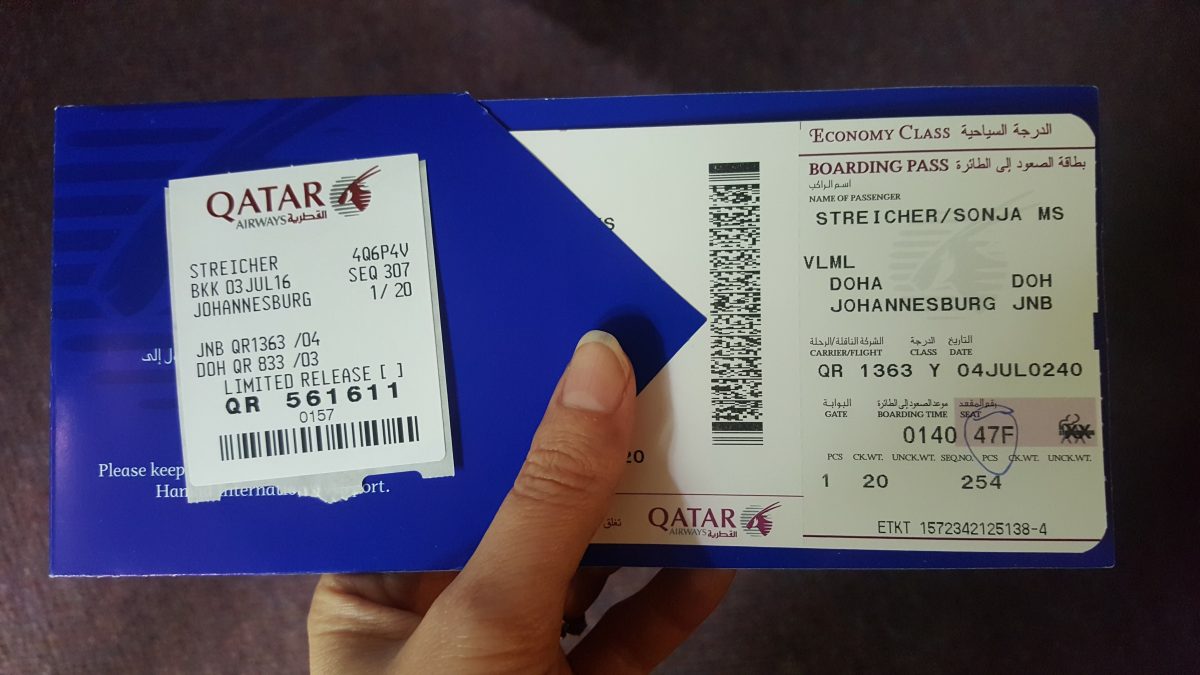 Online check-in
Depending on your destination, you can check in online up to 48 hours in advance. Checking in online has its benefits. By printing your boarding pass at home, you can save a lot of time and use the fast bag drop counters at the airport.
Seats
The airplane is always spotless and the seats are comfortable. You know, as comfortable as economy seats can be! For your flight, you receive a small pillow, a blanket to keep you warm and a set of earphones to enjoy the extensive selection available through the Oryx One in-flight entertainment system. There are hundreds of movies or TV shows to choose from if you don't want to sleep.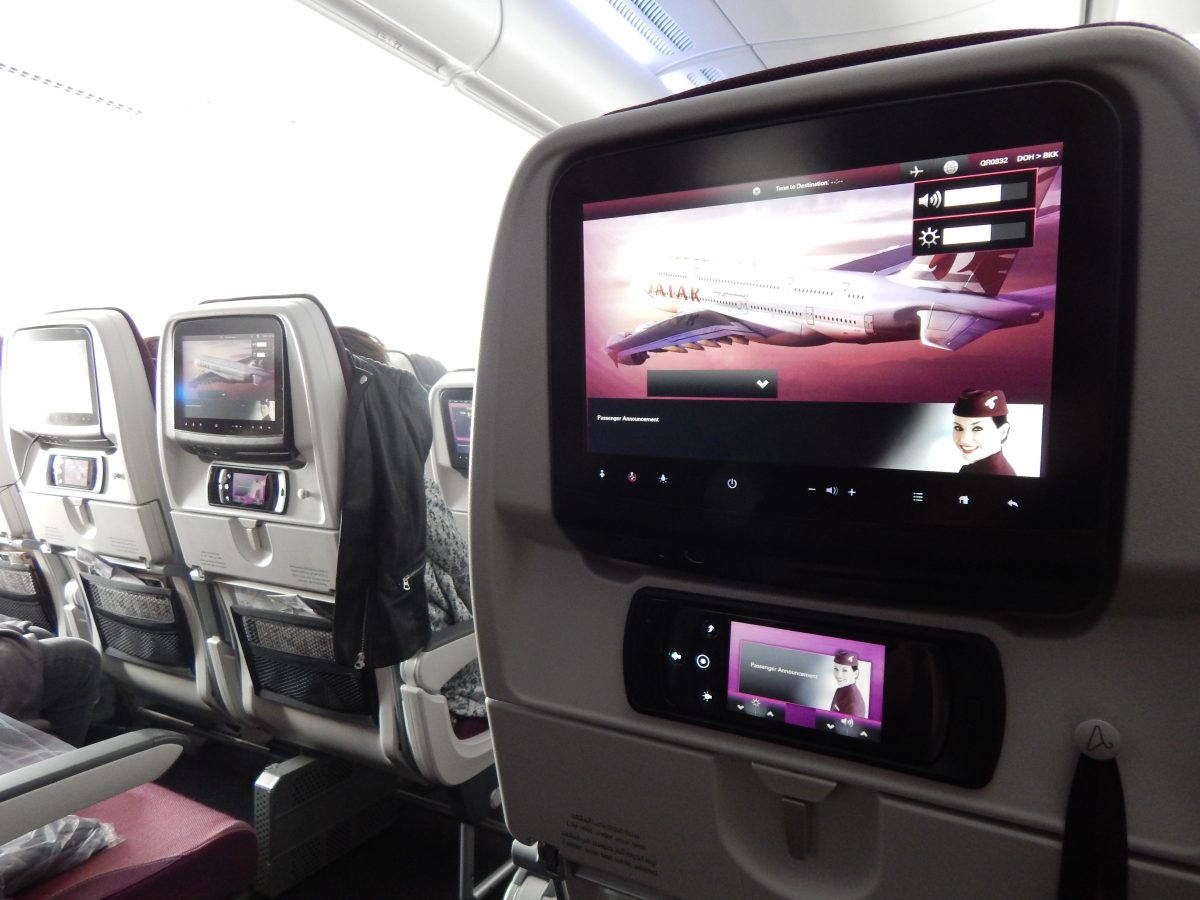 Amenity kits
Qatar is one of the few airlines that still offers amenity kits to their economy passengers on selected flights. The kit is waiting for you on your seat when you board the airplane. Inside the kit, you will find a comfy pair of socks, a toothbrush and toothpaste set, earplugs and an eye mask. Freebies! Yay!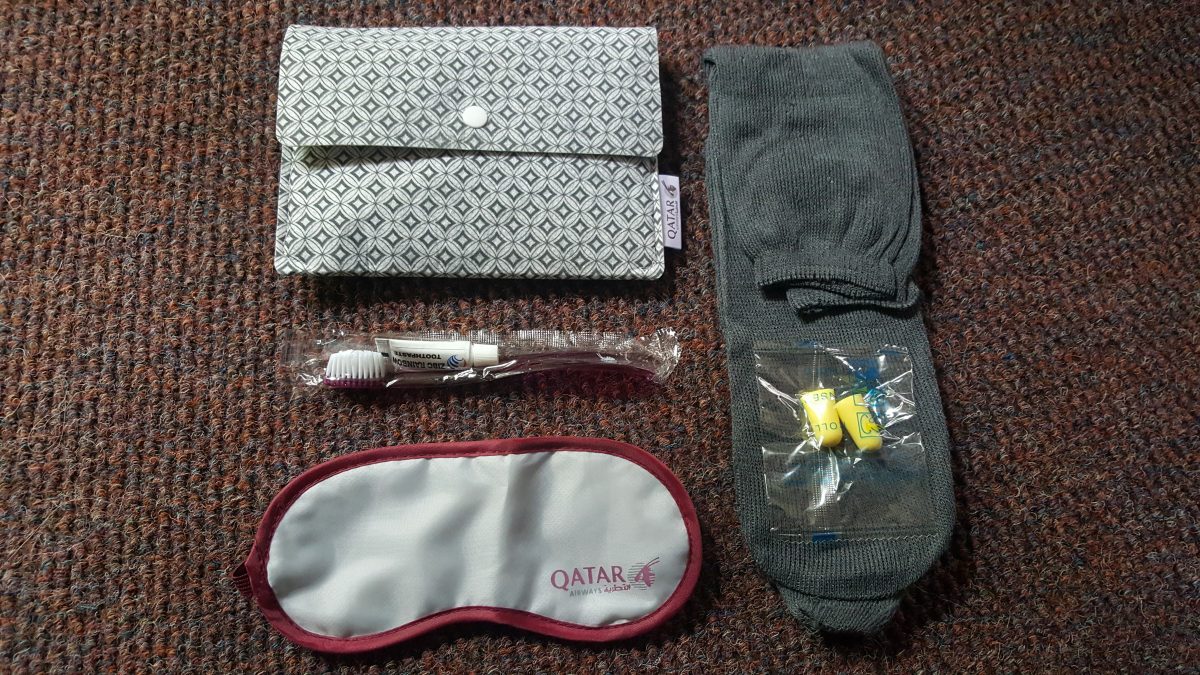 Food
As a vegetarian, I always request a special meal. Unlike many other airlines, the crew serves your special meal with the rest of the passengers. Compared to other airlines, the food on a Qatar flight is very good. But airplane food is airplane food…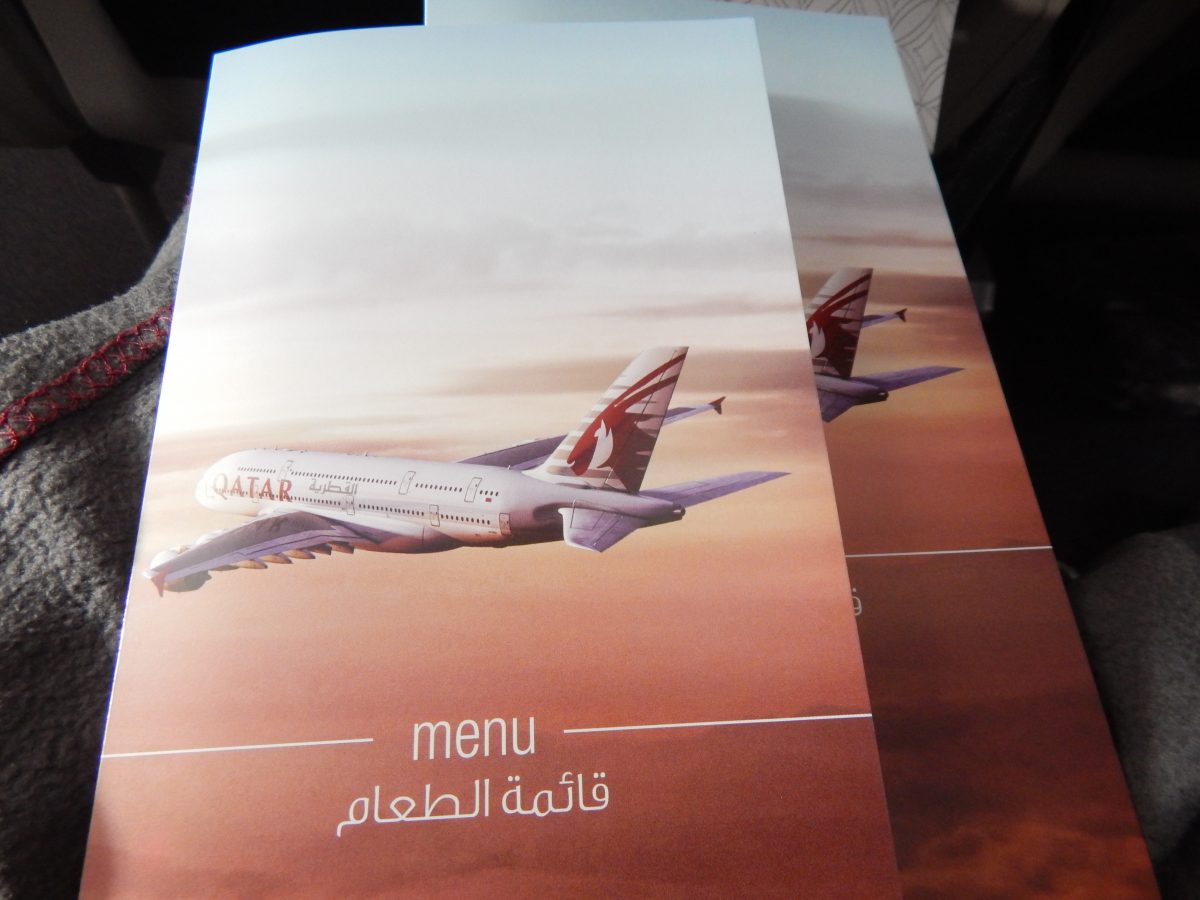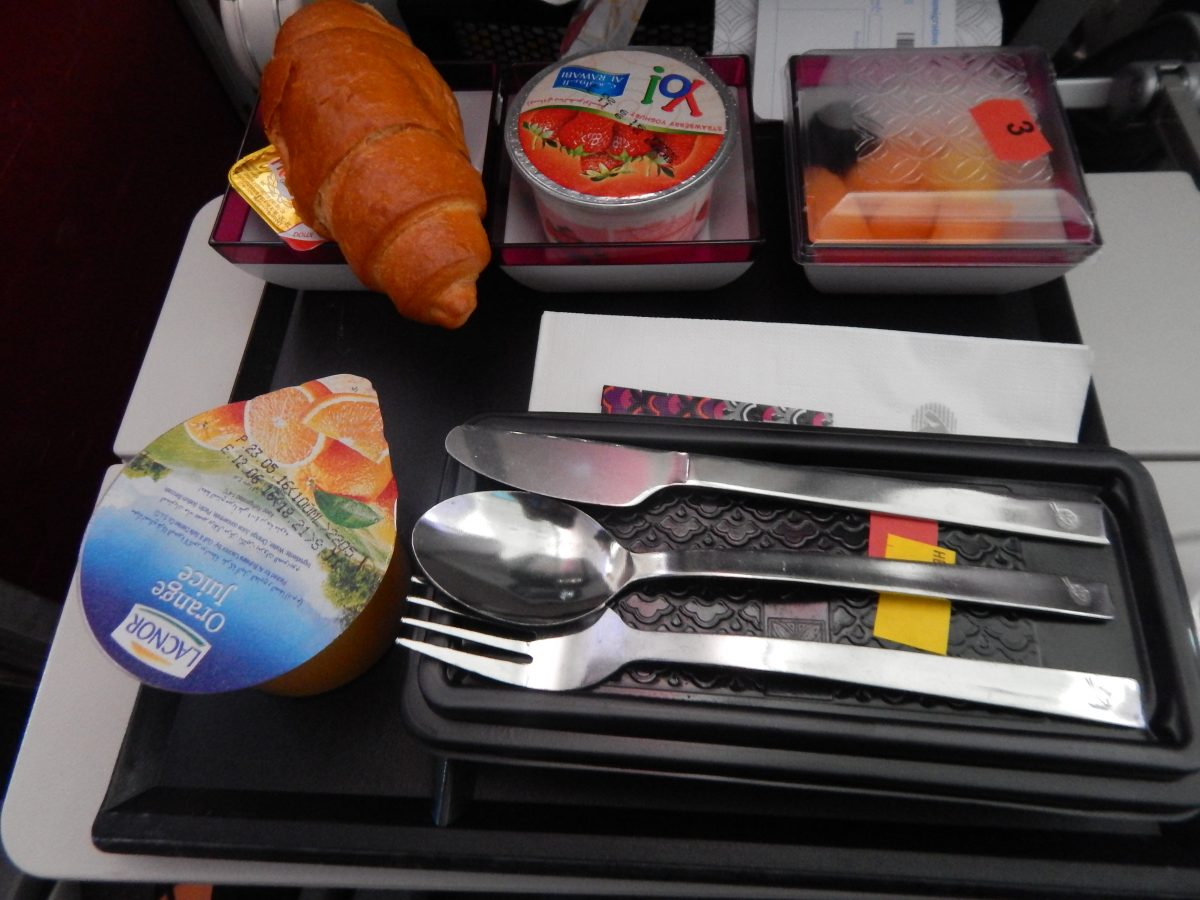 Crew
The multi-lingual and culturally diverse crew effectively caters to the needs of every passenger. The crew is always friendly, helpful and accommodating.
Something Special for my Birthday
I celebrated my 32nd birthday on board a Qatar flight from Doha to Bangkok. My husband informed the crew that it was my birthday and they made it special for me. I received a chocolate cake and a strawberry and raspberry tart with fresh fruits. Yum!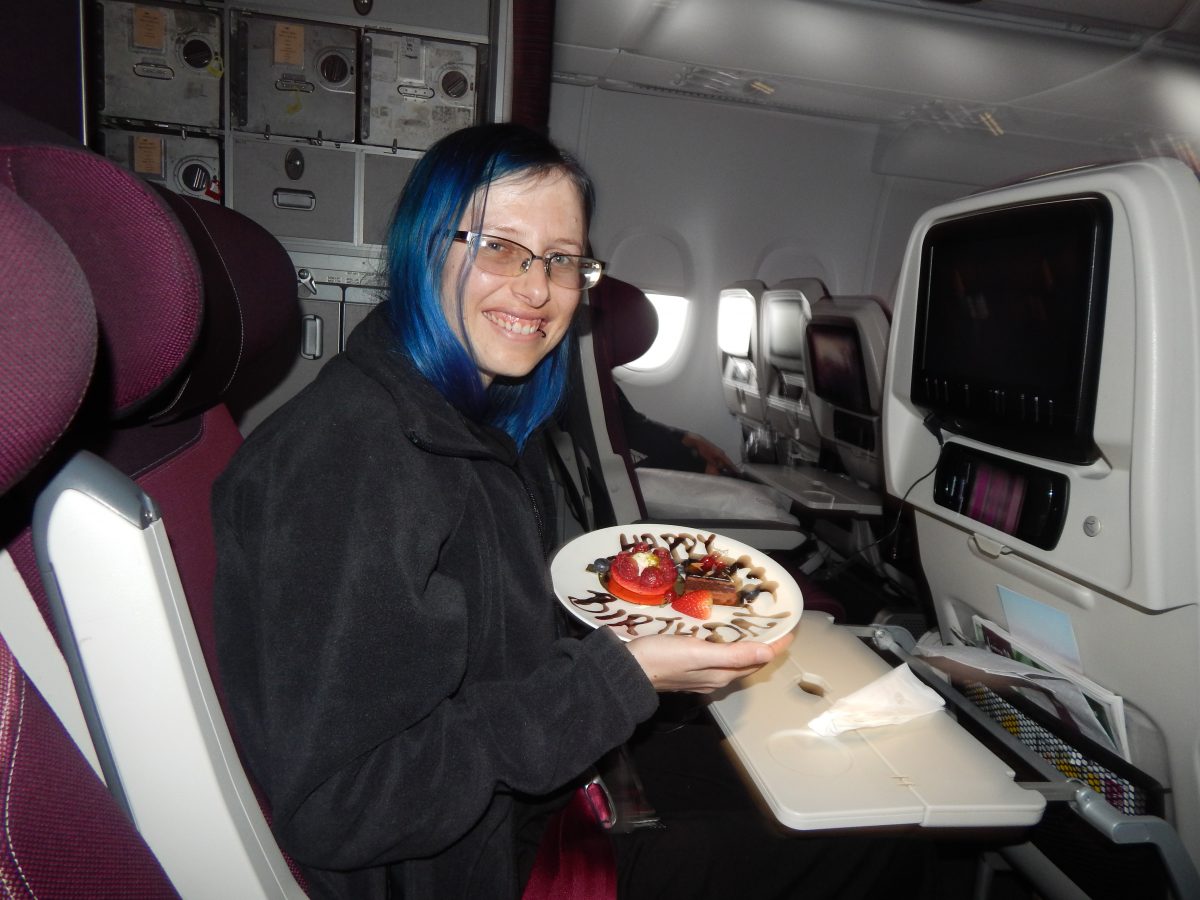 Hamad International Airport
Unless your final destination is Qatar, you will stop over at Hamad International Airport in between flights. It's a very modern and luxurious airport. Apart from all the usual airport shops, there is also lots of artworks on display. And if you have a stash of cash laying around, you can even buy a McLaren in the duty-free shops!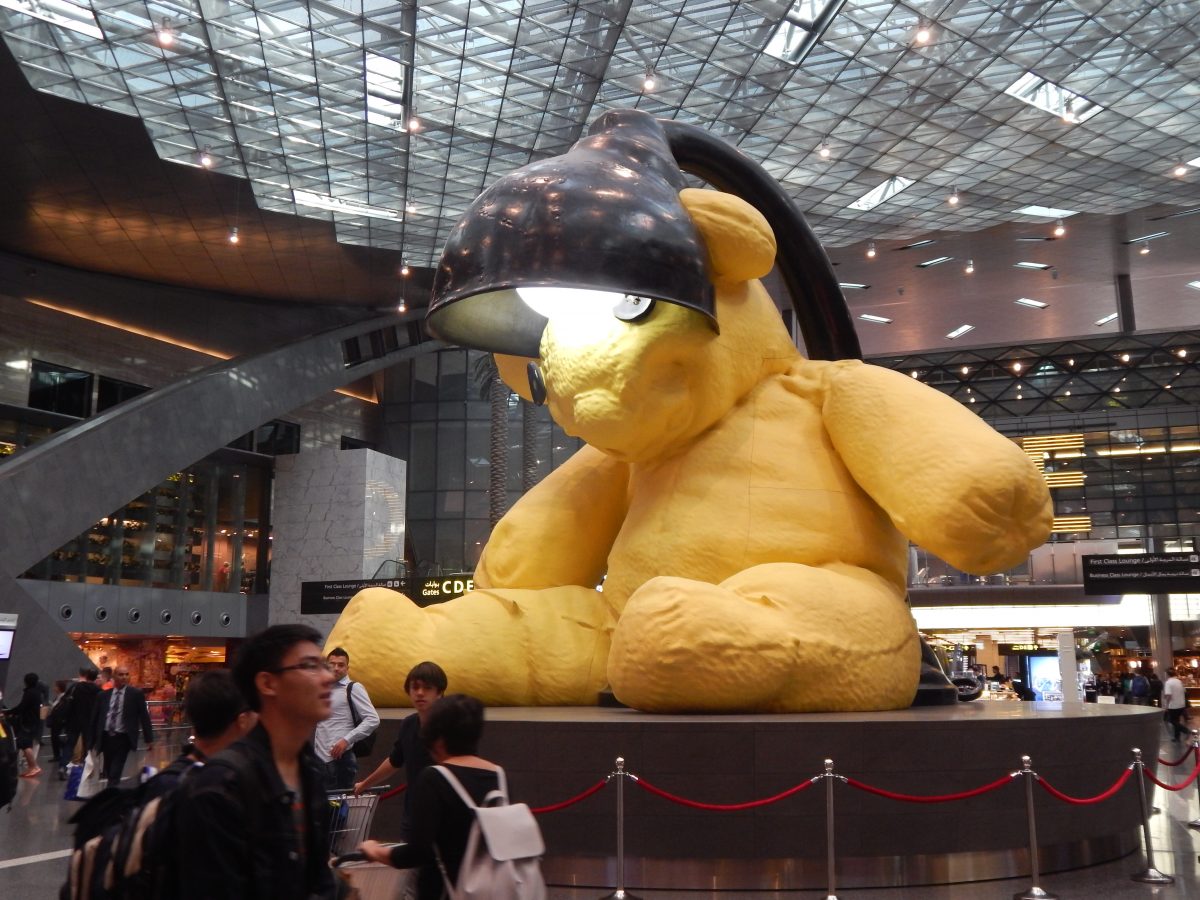 Will I fly with Qatar again?
For sure! I love Qatar Airways and I cannot wait to fly with them again!