Monterosso al Mare is the oldest and biggest of the quintet villages that make up the Cinque Terre. This picturesque village is dived into two parts, an old town that is connected by a foot tunnel to the new town, also called Fagina. In the old part of town, you'll find Piazza Garibaldi, churches, artisan gift shops, cafes, and restaurants. The Fagina area is mostly residential with apartment buildings and hotels. The hillside surrounding the town is enveloped in vineyards and olive groves. This past summer, I spent four days in Monterosso. Here are my best tips and advice to make the best of your time here.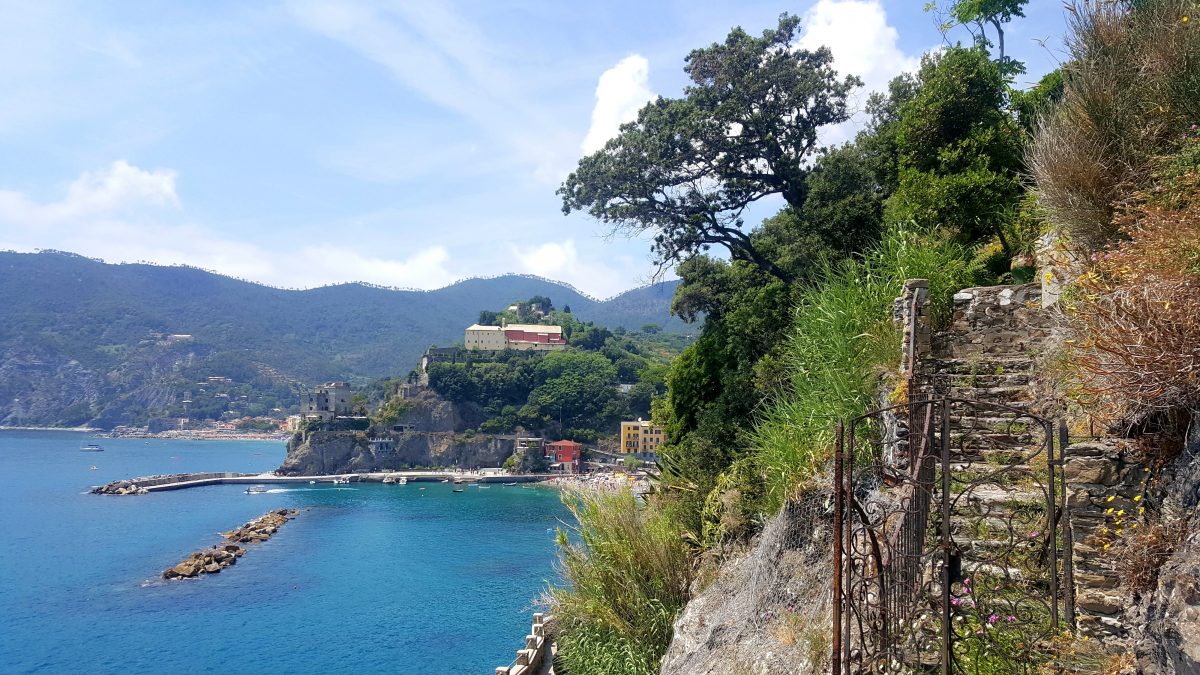 What to see and do
Monterosso is the most visited town in the Cinque Terre. The beaches are definitely the main attraction, but there is plenty to see and do. If I'm being honest, I loved just wandering around and taking in the scenery.
Soak up the sun and swim in the sea
Monterosso has the best beaches in the Cinque Terre. The majority of the shore is, however, comprised of private beach clubs. Here you can rent one umbrella and two sun chairs from €23 to €30, depending on which club you choose.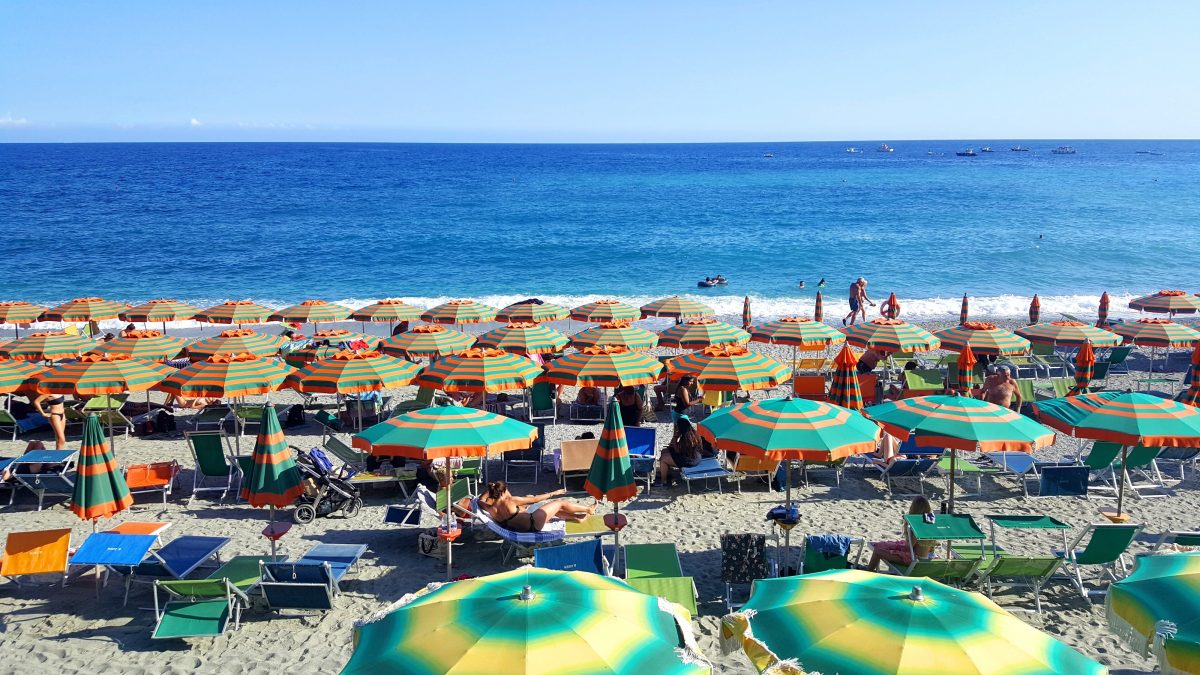 But don't worry, you don't have to spend this insane amount of money to go to the beach. There are three other spots where you can swim for free. The first one is called La Spiaggia de Gigante on the western side of Monterosso. The second beach is located on the far eastern side of town and quite popular. The third one is a small stretch of beach between two private clubs in front of the railway station. During the summer, the water of the Ligurian sea is just the right temperature. Because the town is located in a cove, the water is calm and perfect for swimming.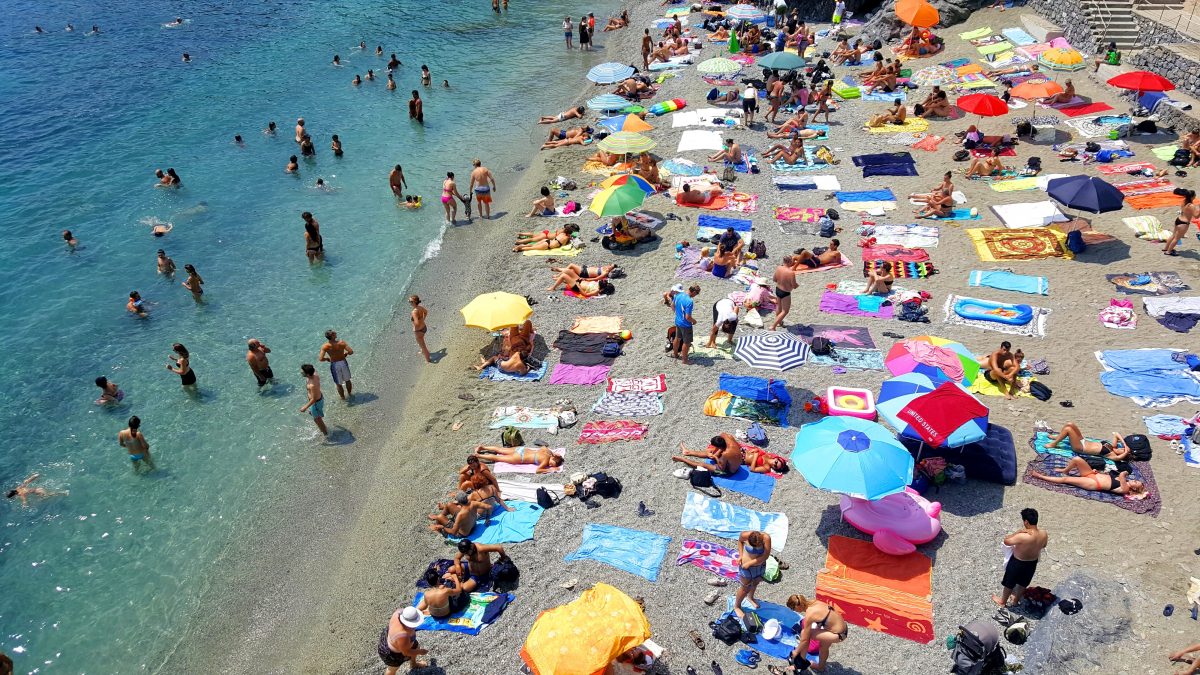 Hike up San Cristoforo Hill
To get one of the best views in town, hike up San Cristoforo Hill. From the top, you can see the entire Cinque Terre coastline.
Apart from the spectacular views that await you at the top, you'll also find the Capuchin Friars Monastery here. It has always been the backbone of the community and locals have enormous respect and love for this monastery.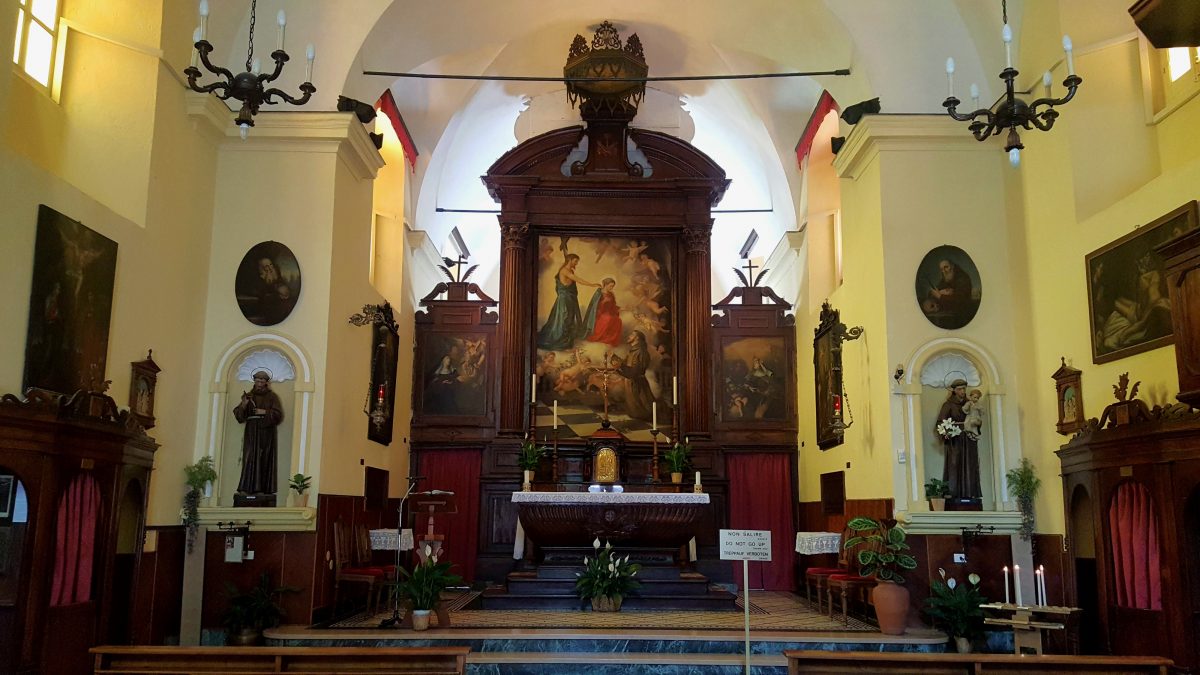 Another beautiful view…
Another fantastic viewpoint is located at the most eastern part of town where the hiking trail to Vernazza starts. Here you can get a beautiful view of the old town of Monterosso.
Walk along the seafront promenade
When you travel to Monterosso, you will inevitability walk along the seafront promenade because it's the only way to get from the old town to Fagina. Get a gelato, take in the beauty of the sea and do some people watching.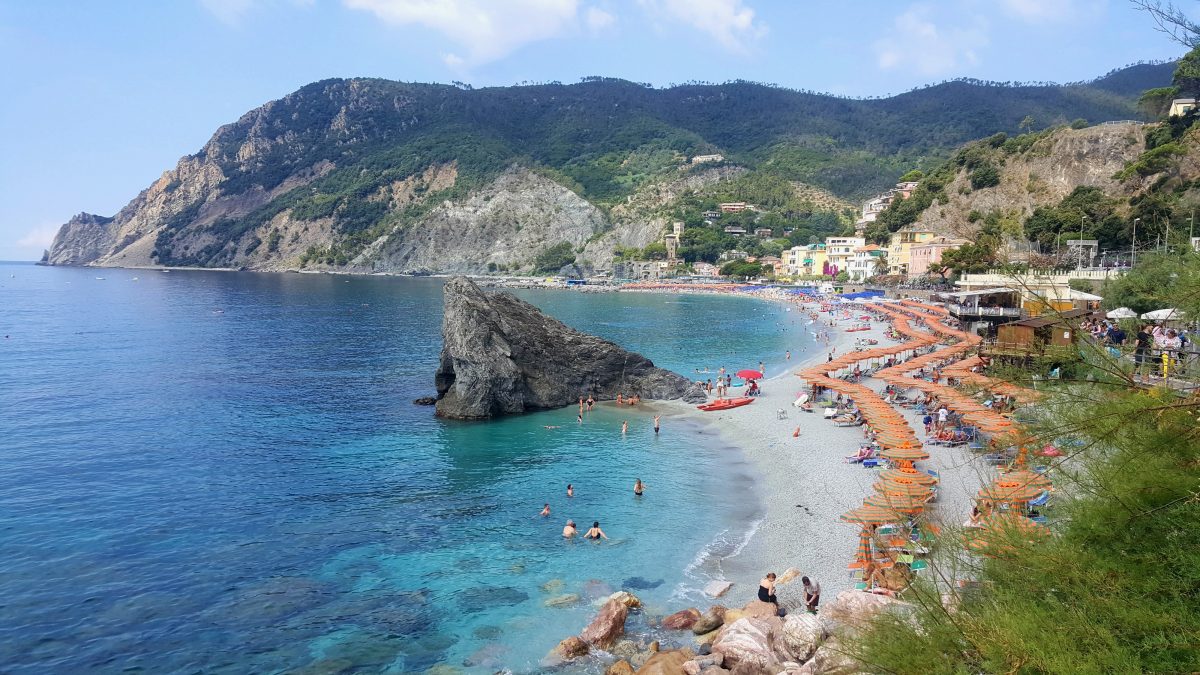 Stroll along the beach and harbour at night
It's true, when the sun sets, all the vibrant colours disappear. But night time also has a different kind of charm. The landscape is completely transformed. I love the way the lights play on the water and the sound of small waves crashing unto pebbles.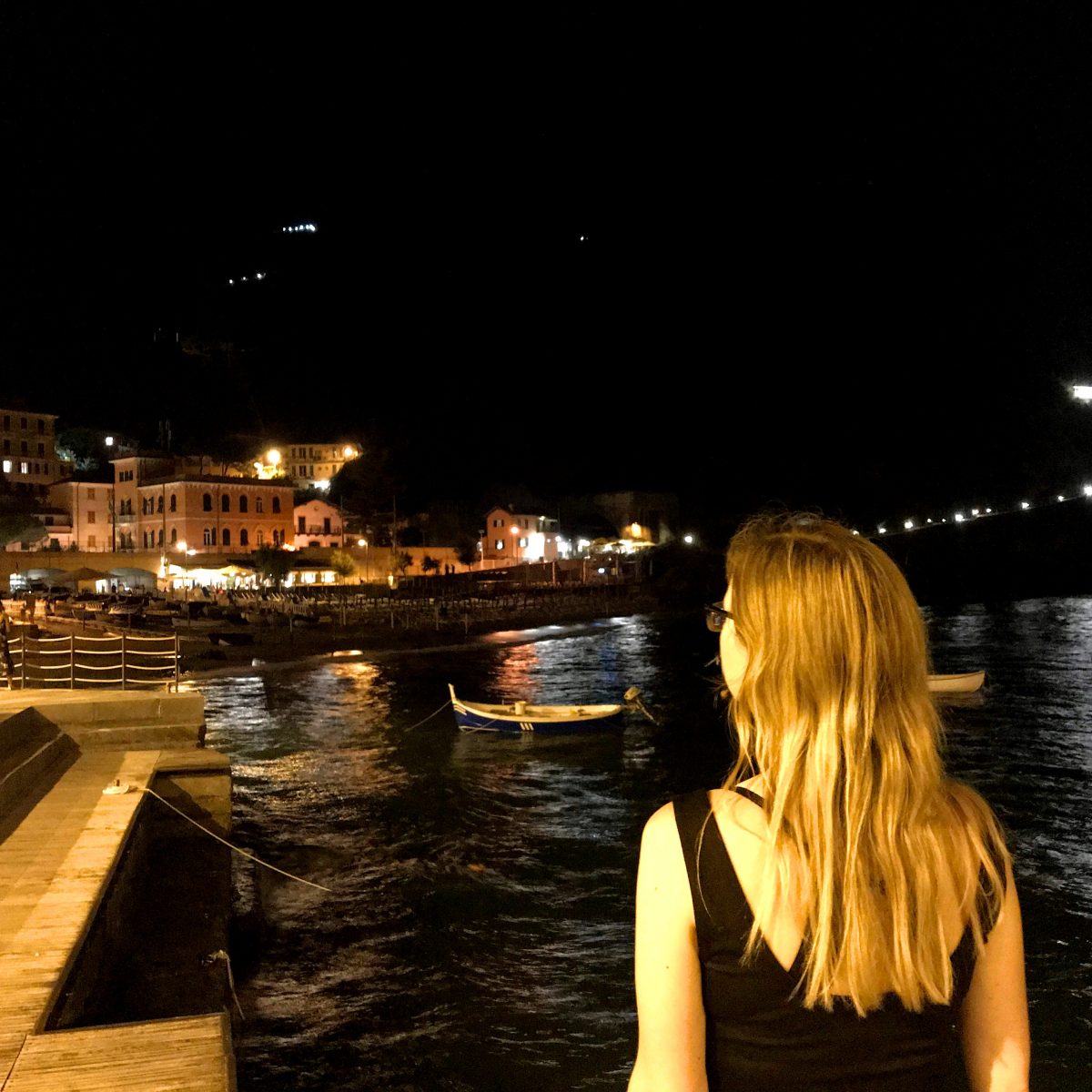 Check out the rest of the Cinque Terre
This goes without saying, really, but you have to visit the other Cinque Terre villages. It can easily be done in one day (or you can take more time if you want to). I recommend that you start early in the morning with Riomaggiore and work your way back to Monterosso.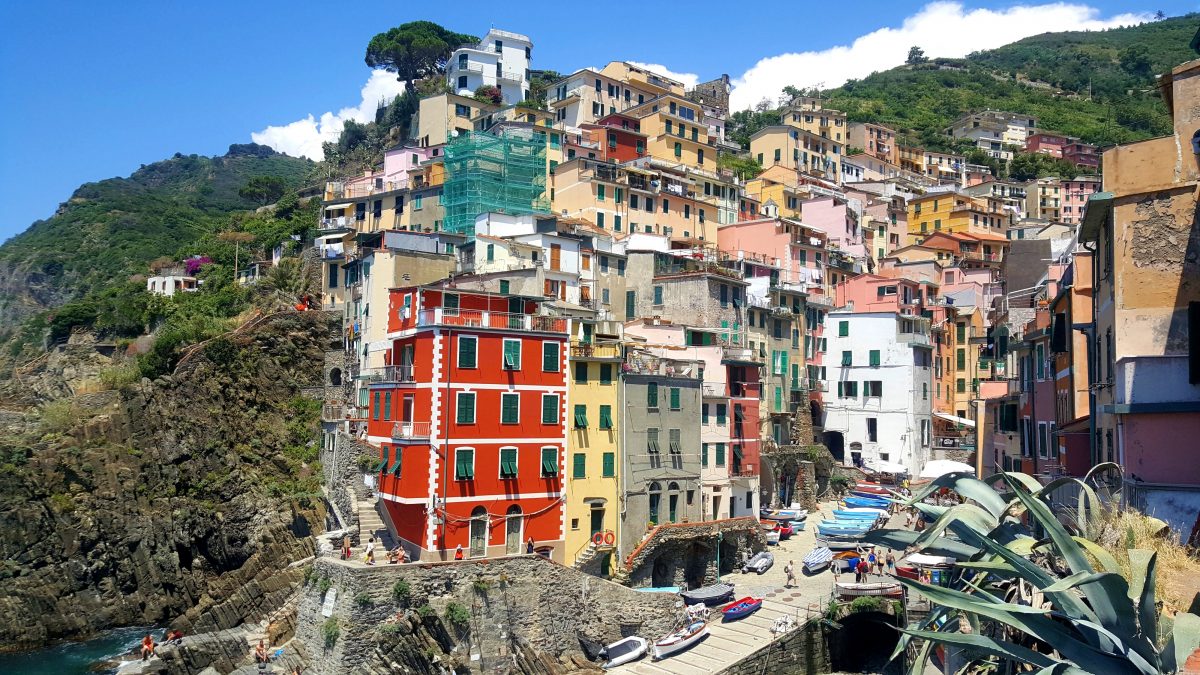 Where and what to eat
The food in Monterosso is great, it's Italy after all! And if you're like me, you'll be eating (and drinking) non-stop. Drinks you have to try while you're in Monterosso include an Aperol Spritz (an Italian wine-based cocktail with Prosecco and Aperol) and the regional white wine is a must. Foods you have to try include Italian staples like cannoli, pizza, pasta, and gelato. The Cinque Terre is also known for its seafood dishes, but as a vegetarian, I skipped the seafood. Almost all of my recommendations are located in the old town of Monterosso.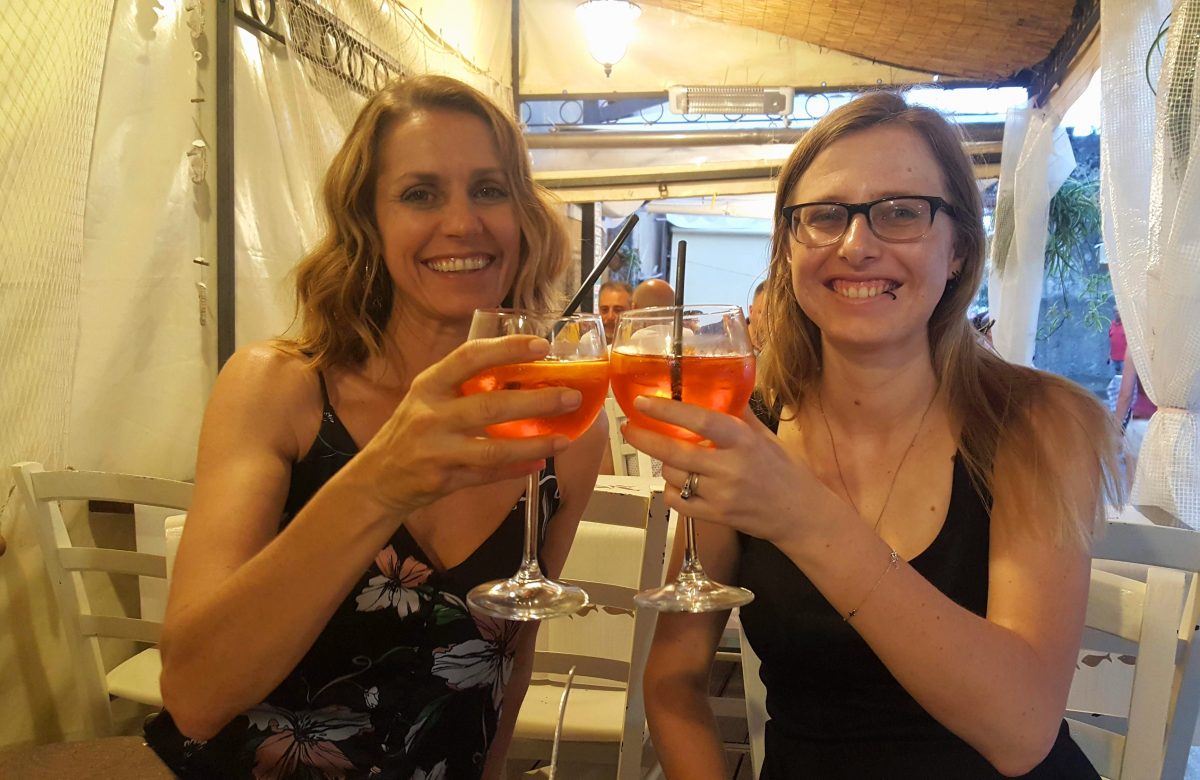 Breakfast
If you're looking for something small and fast, grab a brioche at a café or restaurant. Fillings include everything from chocolate to fruit, or no filling if you prefer that. Prices start from €1 each. For a more traditional breakfast, head to Fast Bar. Here you get an omelet or a toasted sandwich and great cappuccinos.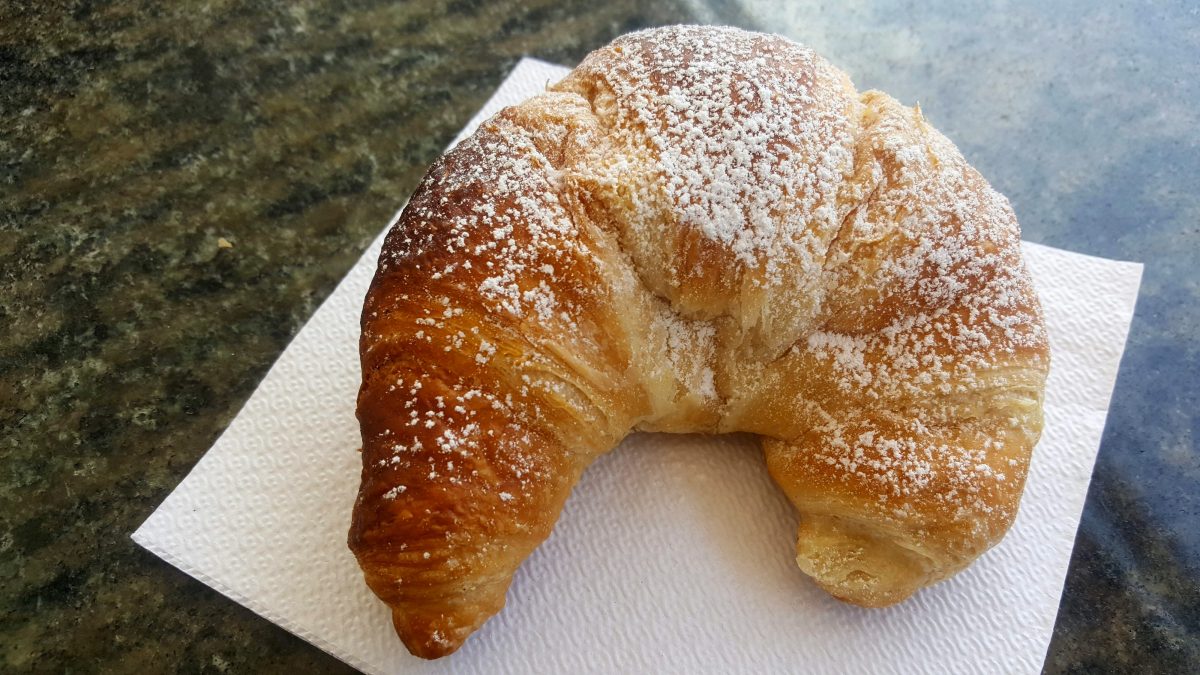 Drinks and dinner
If you want to enjoy a drink before dinner, head to Nuovo Eden Bar. The bar is located on the main road with the best view of the beach. Main meals here are a little bit more expensive than other restaurants because you are paying for the view.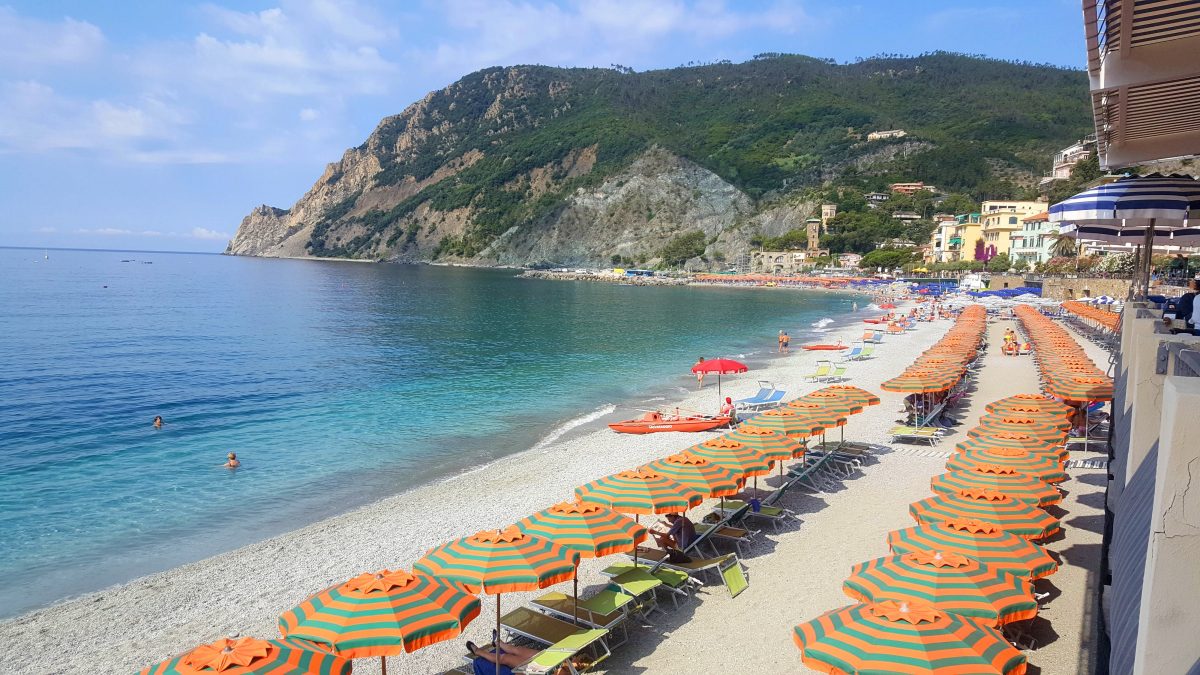 When it comes to dinner, you have lots of options to choose from. I ate at a couple of restaurants during my stay in Monterosso and I cannot say that one place is better than the next one. It depends on what you want to eat: pizza, pasta or seafood? A good average price for a pizza or pasta dish is €10. Seafood and meat dishes will be more expensive than that.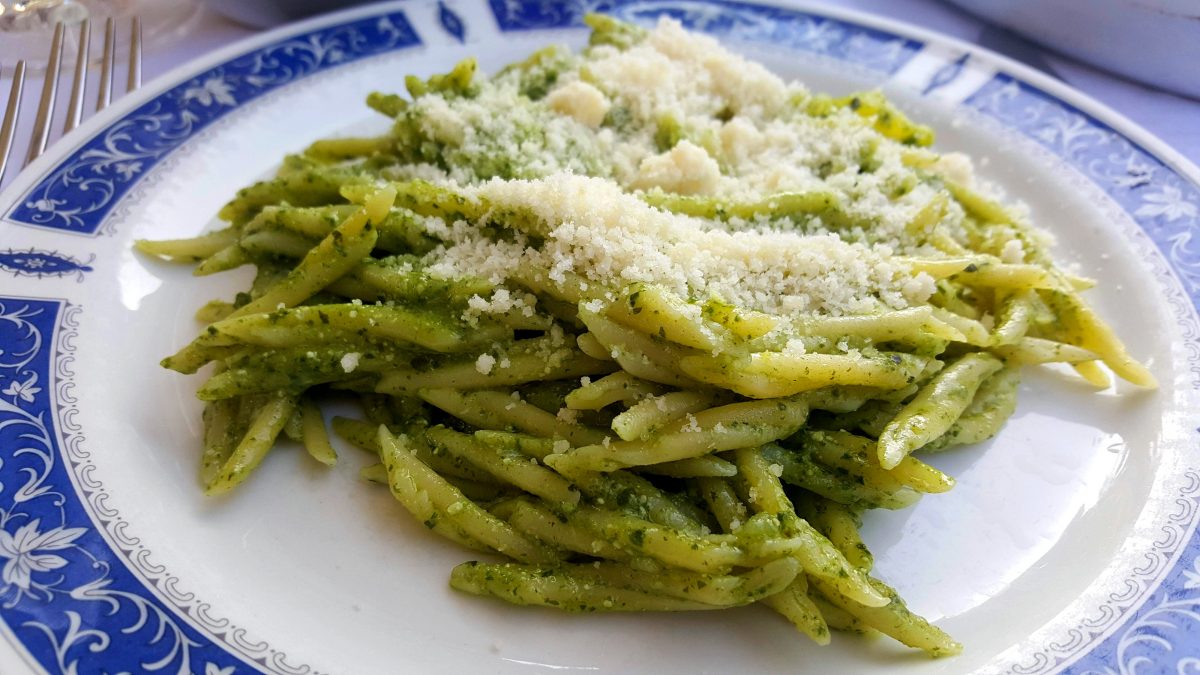 The best bakery
Wonderland Bakery is definitely the best bakery in Monterosso. Head here for great Italian desserts like cannoli and biscotti at good prices, just over €1 a piece.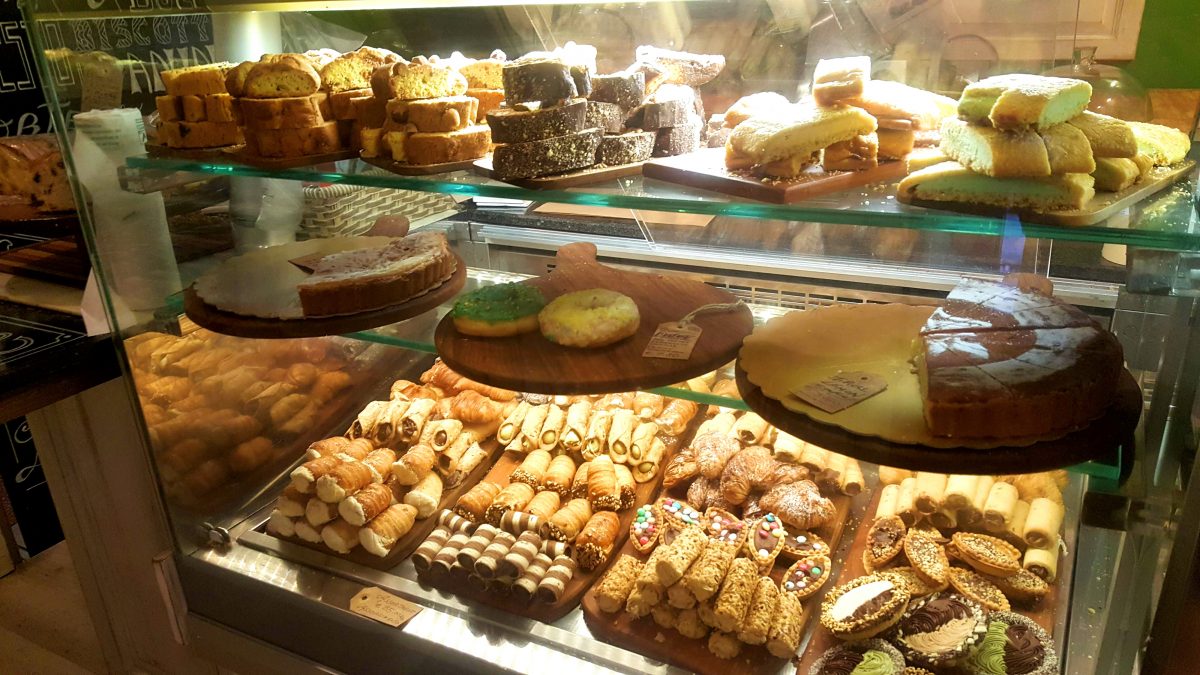 The best gelato
Let me just start by saying that I haven't eaten bad gelato in Italy yet, it's always good! When it comes to the best gelato in Monterosso, head to Gelateria artigianale IL GOLOSONE. Flavours you should definitely try include Crème Caramel, chocolate and Chocolate Fondant (dark chocolate). They don't have a lot of fruity flavours, so you'll have to get these elsewhere. A small cup or cone with one or two scoops costs €2.20.
Grab a snack
Looking for lunch or a quick snack between meals, then grab a slice of pizza at La Pia Centenaria. A big slice is going to cost you €2.50. It's fresh and filling with a thick base. Now, normally I don't care for thick based pizza, but these slices are really good. Don't be surprised to see a queue that extends outside the door.
If it's more pizza you're craving…
…then head to Pizzaria La Smorfia's where you'll be spoiled for choice. And by spoiled I mean that you can choose from 90 different pizzas on the menu, including vegan and gluten free options. The base is thin and crispy and the regular pizza is a generous size. Prices start from €5 and upwards and if you dine in, the coperto is €1. They do takeaways too if you'd rather eat on the beach or at your accommodation.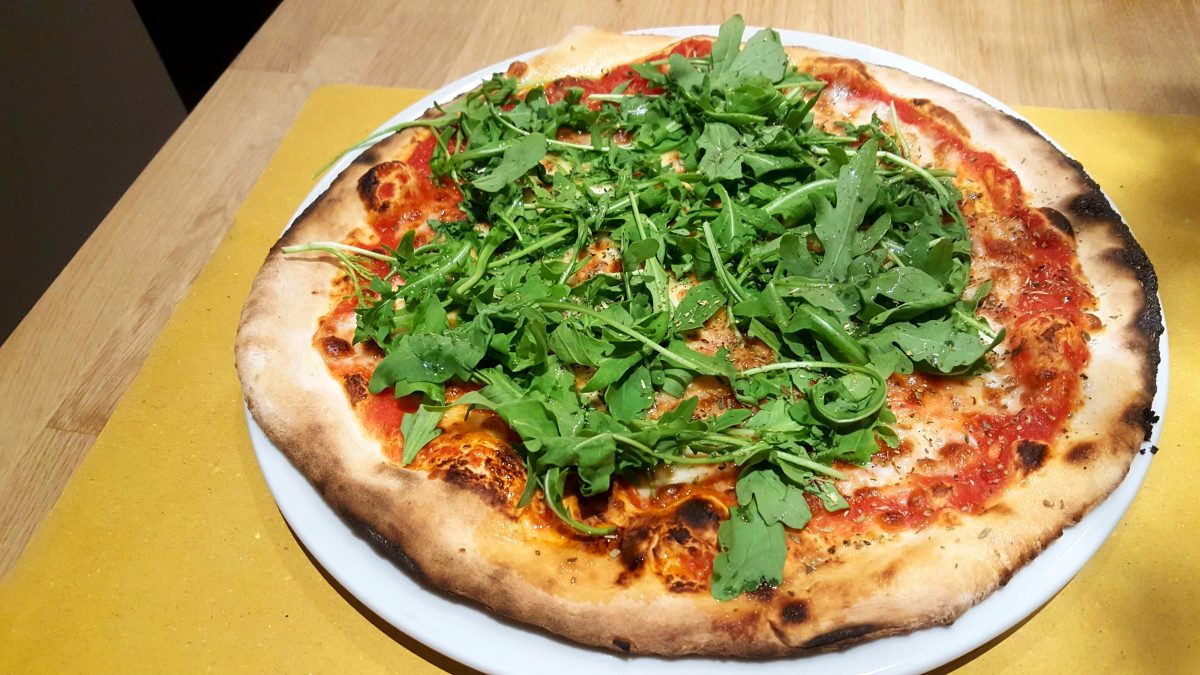 Where to stay
As I've mentioned above, Monterosso is divided into two parts. The majority of hotels are located in the new town. They are pricey, so I'd recommend you use Airbnb instead. We stayed in an apartment in old town for a fraction of the cost of a hotel room. If you're travelling solo or on a tight budget, the only hostels in the Cinque Terre are located in Riomaggiore.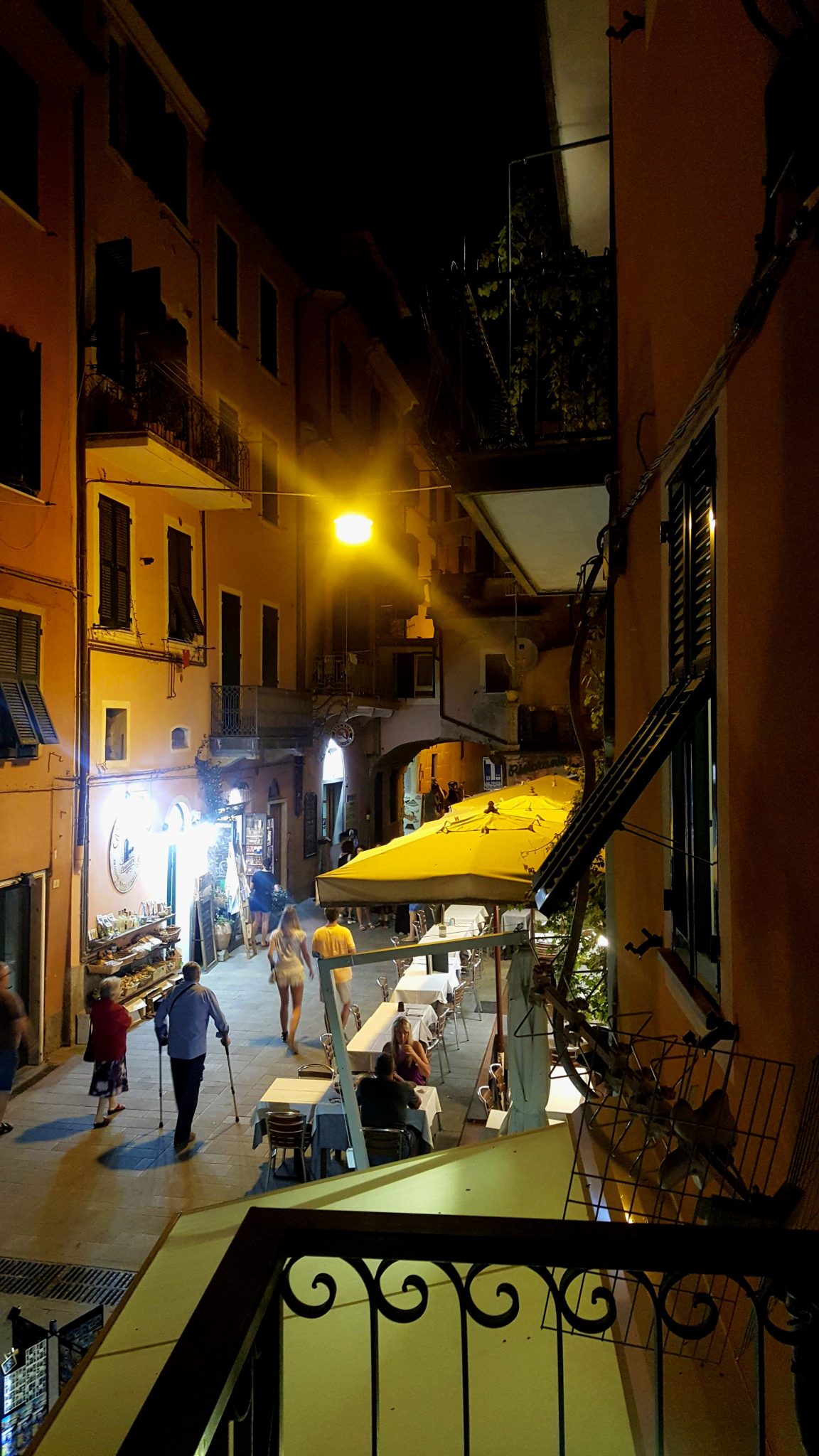 How to reach Monterosso
No matter where in Italy you are traveling from, the best way to reach Monterosso is by train. Occasionally, there will be routes where you can reach the village directly. But more than likely you'll have to switch trains in either Genoa or La Spezia. Monterosso is also the most accessible Cinque Terre village by car.
Transport in the Cinque Terre
When it comes to transportation between the villages in the Cinque Terre, the train is your only real option. You can hike between the towns, but you need a permit and many of the routes are closed. You can also hop on the ferry, but it's expensive and takes a lot of time. Which leads me back to the train being your only viable option. A single train ticket between the villages is rather expensive at €4. You can purchase it from the ticket machines next to the tracks. But these ticket machines sometimes have long queues, especially during the summer. My tip here is to purchase your ticket online at Trenitalia. That way you don't have to wait in line and you also don't have to validate your ticket.
If you plan to travel a lot between all the villages, it's more economical to purchase a Cinque Terre card. The price will depend on which time of the year you visit, for example, if you visit from April to November, the price is €16 for a day ticket. You cannot purchase the Cinque Terre card from the ticket machines, you have to purchase them from the tourist office on platform 1.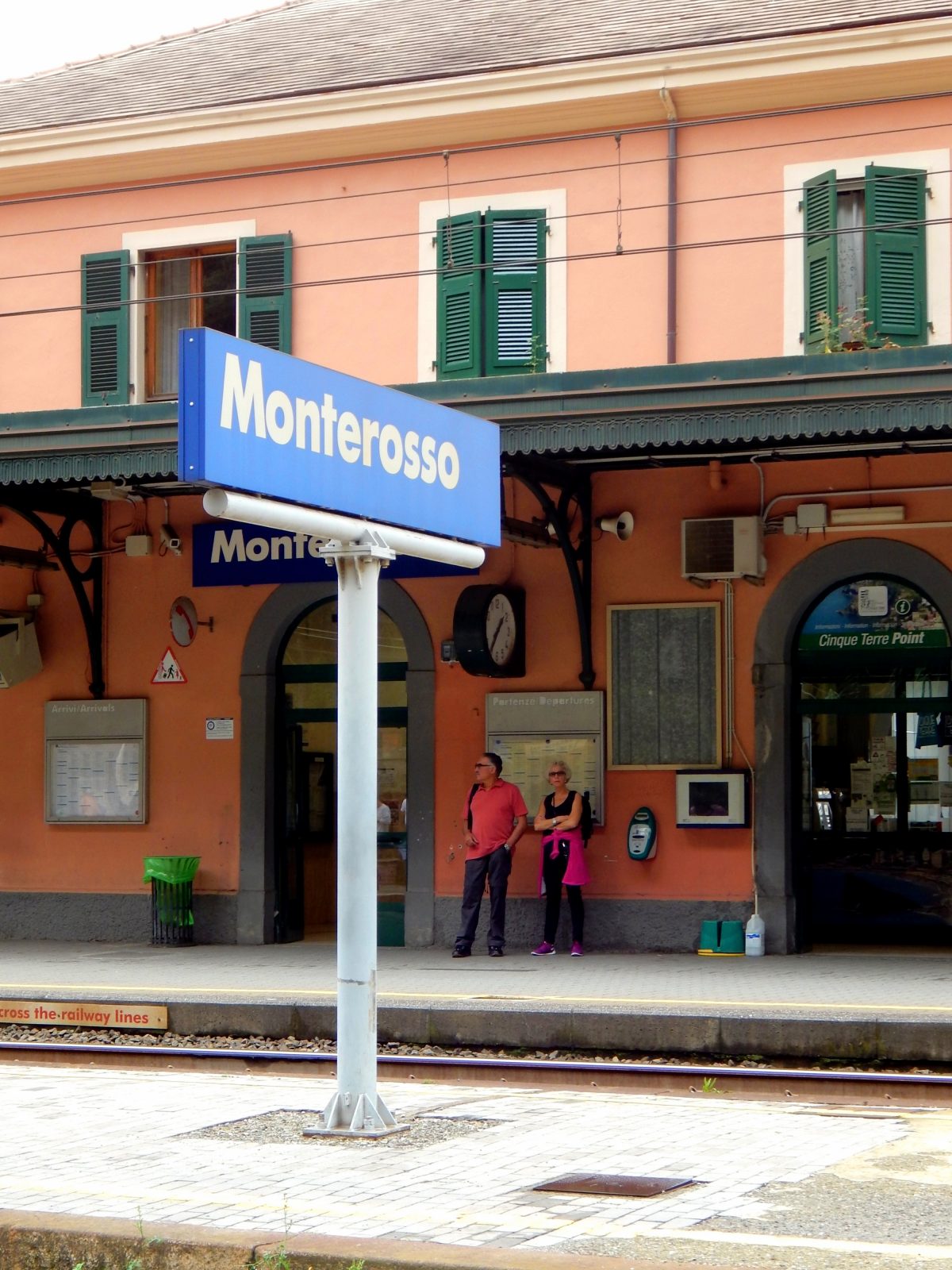 What souvenirs to buy
Food and wine! I usually prefer red wine to white, but the local white wine is delicious. Jars of pesto or bottles of olive oil make great gifts. You'll also see a lot of lemon products in the gift shops. A cheap trinket I always buy for myself is a fridge magnet. For me, they make the best souvenirs!
Save pin for later!