I've reached that age where I'm done with staying in hostel dormitory rooms. I'm all about affordable luxury now, so I was thrilled to get a great deal at Hotel Pantheon, a 4* boutique hotel right in the heart of Rome. Read all about my stay and why I think the hotel is an excellent accommodation choice for your next trip to Rome.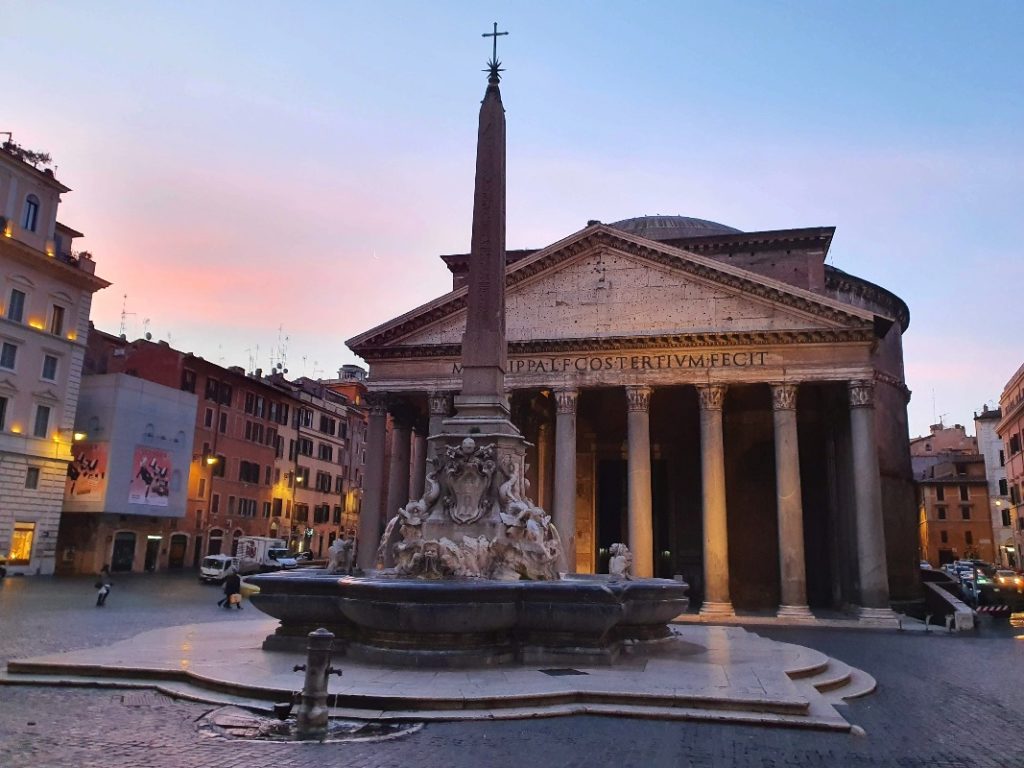 The excellent location of Hotel Pantheon
When I say the location of Hotel Pantheon couldn't be better, I really mean it! True to its name, the hotel is located just around the corner from the Pantheon. You can easily reach all the major attractions in Rome on foot. Just to give you an idea, the Spanish Steps, Piazza Navona, Trevi Fountain and Campo de' Fiori are all less than 10 minutes away on foot. The Colosseum, St. Peter's Basilica and the Vatican can be reached in 20 minutes.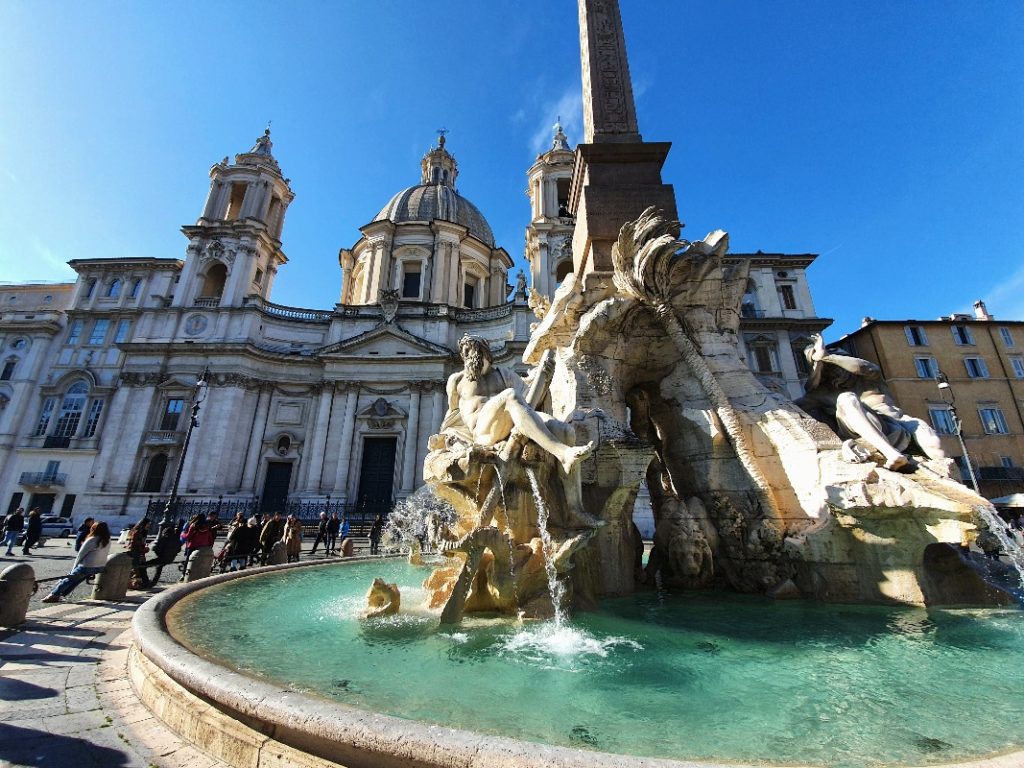 You are spoiled for choice when it comes to dining and restaurants and there is a coop just 150 meters from the hotel. I mean, there is a gelato shop right next door! When you stay at Hotel Pantheon, you will truly be staying in the heart of Rome.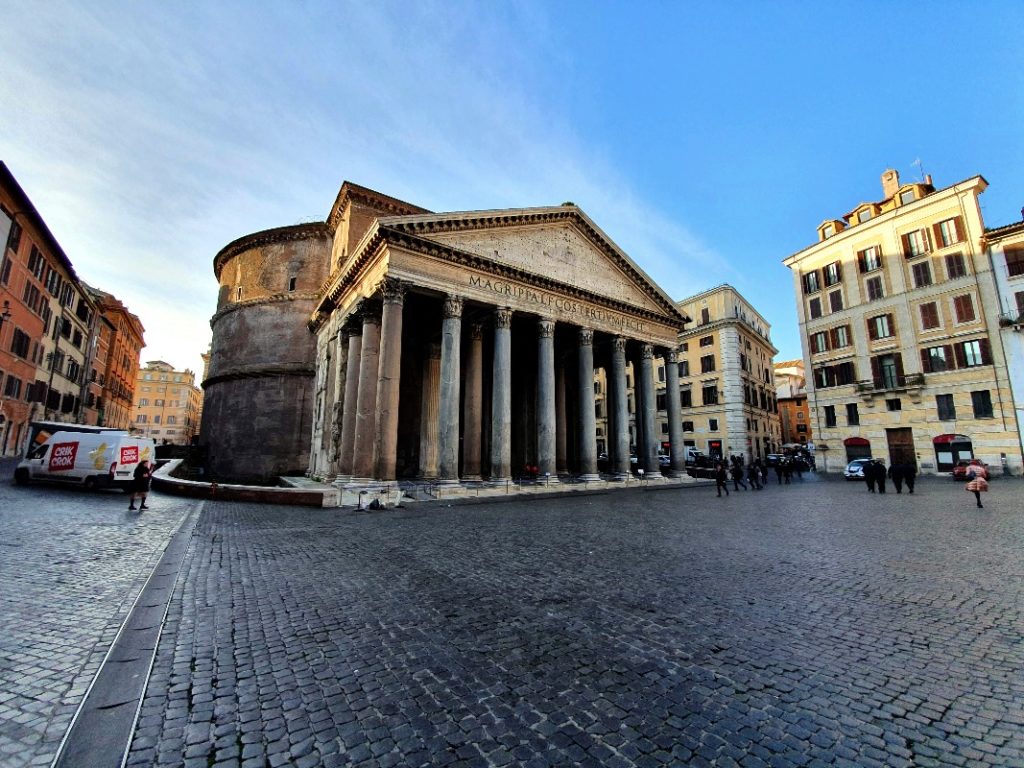 Elegant interior
The decor of Hotel Pantheon, for me, fits beautifully with Rome, the Eternal City. It's classic with chandeliers and dark wooden furniture, heavy drapes and replicas of famous marble statues. The lounge next to the reception is elegant and a great introduction to the rest of the hotel.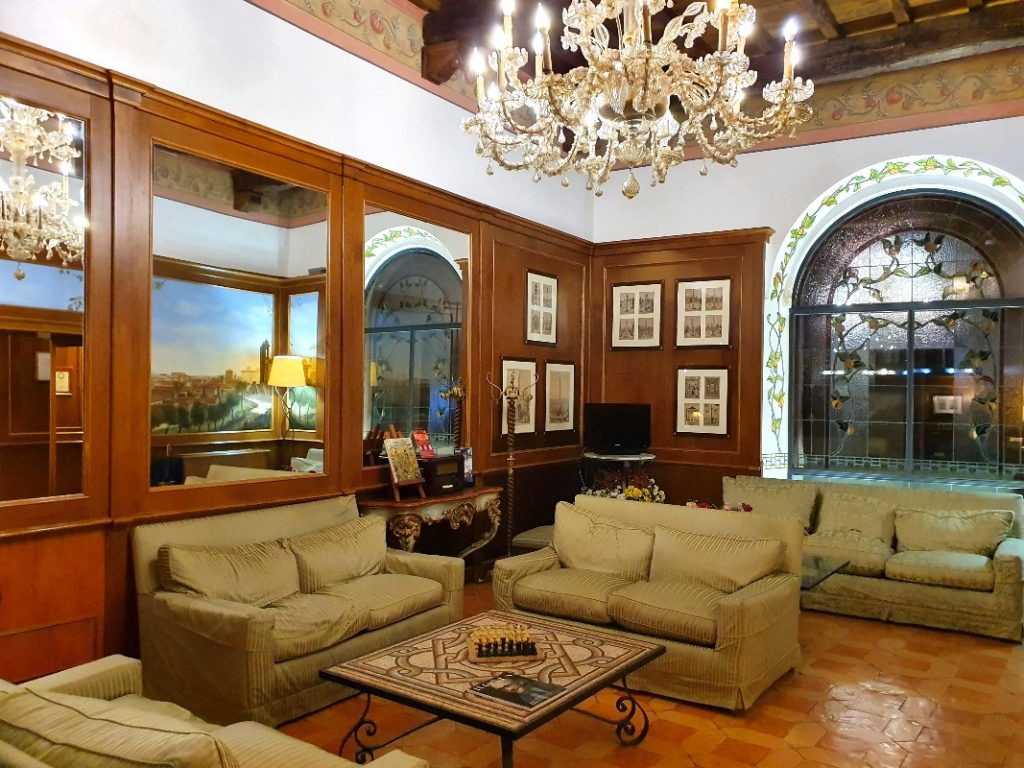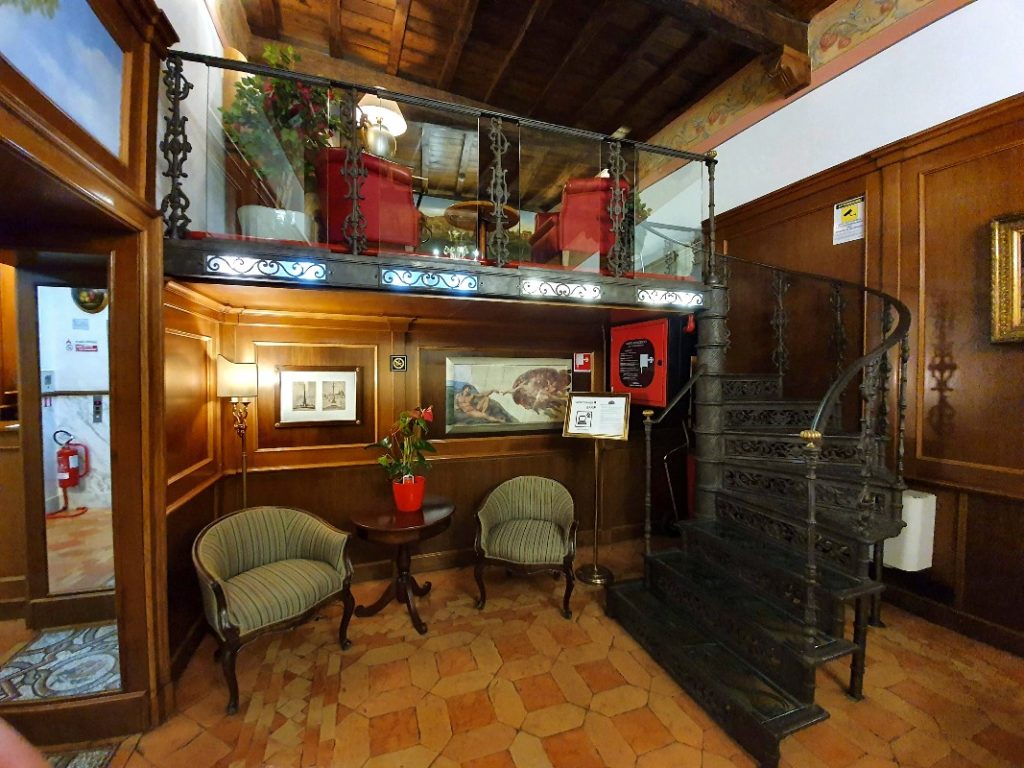 Comfortable guest rooms at Hotel Pantheon
I received a free upgrade! I booked a single room, but upon my arrival, I was put in a double room. Based on pictures I've seen online, there is a big difference between single and double rooms. Needless to say, I was thrilled with the upgrade.
The guest room is spacious, with a high ceiling and fitted with beautiful wooden furniture. The bed is really comfortable, which is an important component of a great hotel stay for me. You'll also find a small closet, TV (which I personally never use), phone, desk and chair, safe and a kettle with tea and coffee (which I always use).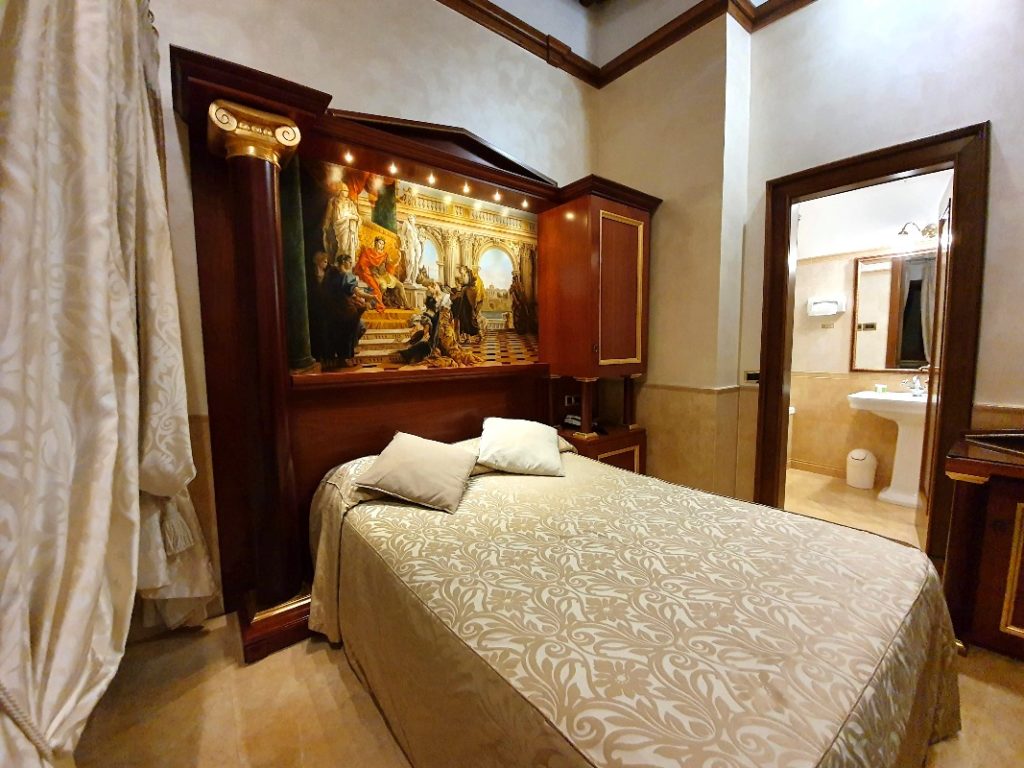 I stayed in room 105 on the first floor at the back of the building, away from the street. The room is super quiet, which is great because one of the concerns of previous guests was noise. The only annoying thing about the room was the central heating, which was a little bit on the warm side. But I just opened a window and the room quickly cooled down.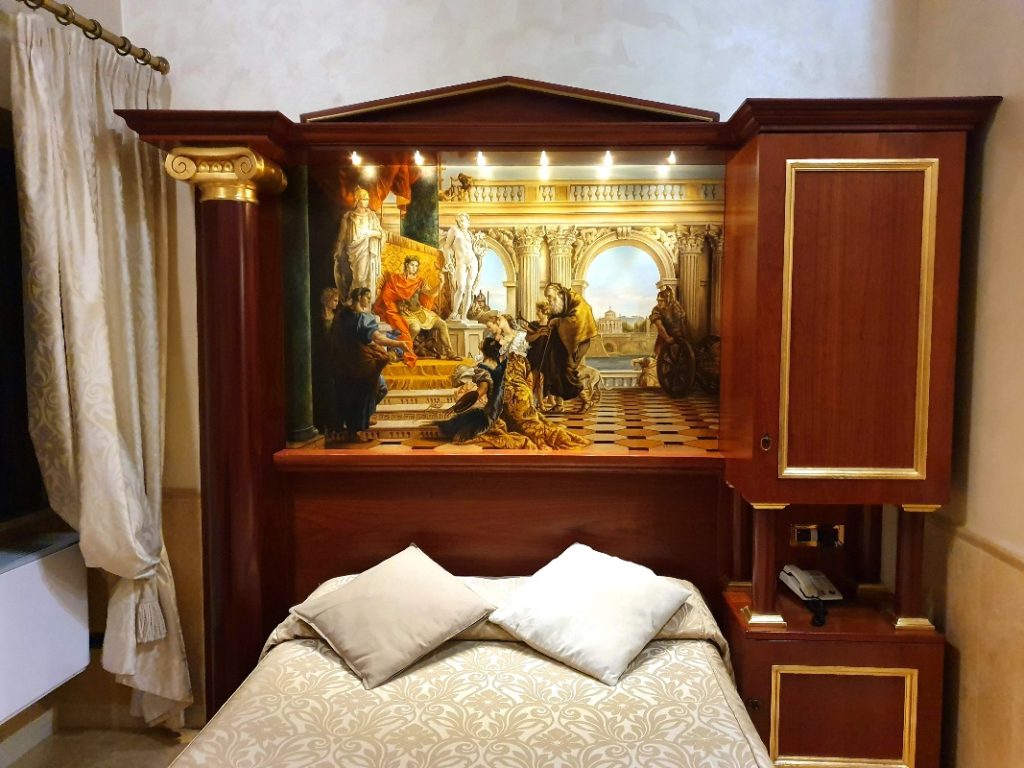 The ensuite bathroom is, just like the room, spacious. The shower/bath combo is great, whether you want a quick shower or soak in the bathtub after a long day of exploring, both options are available. I really liked the complimentary toiletries which are made in Italy, has no parabens and smell really nice.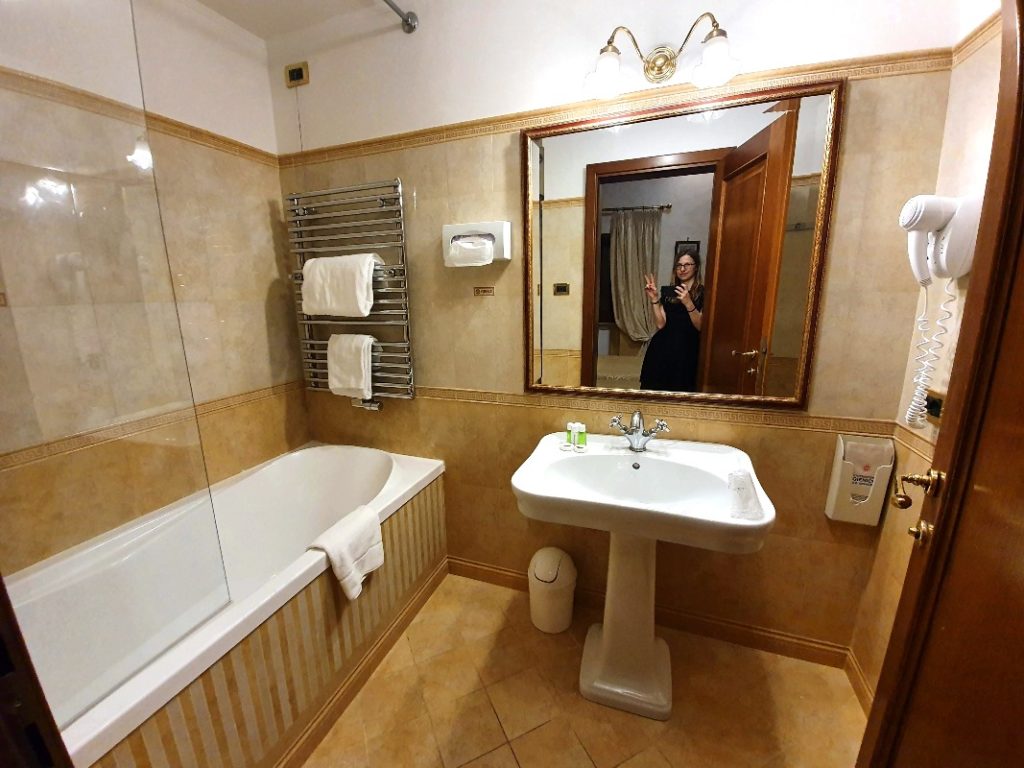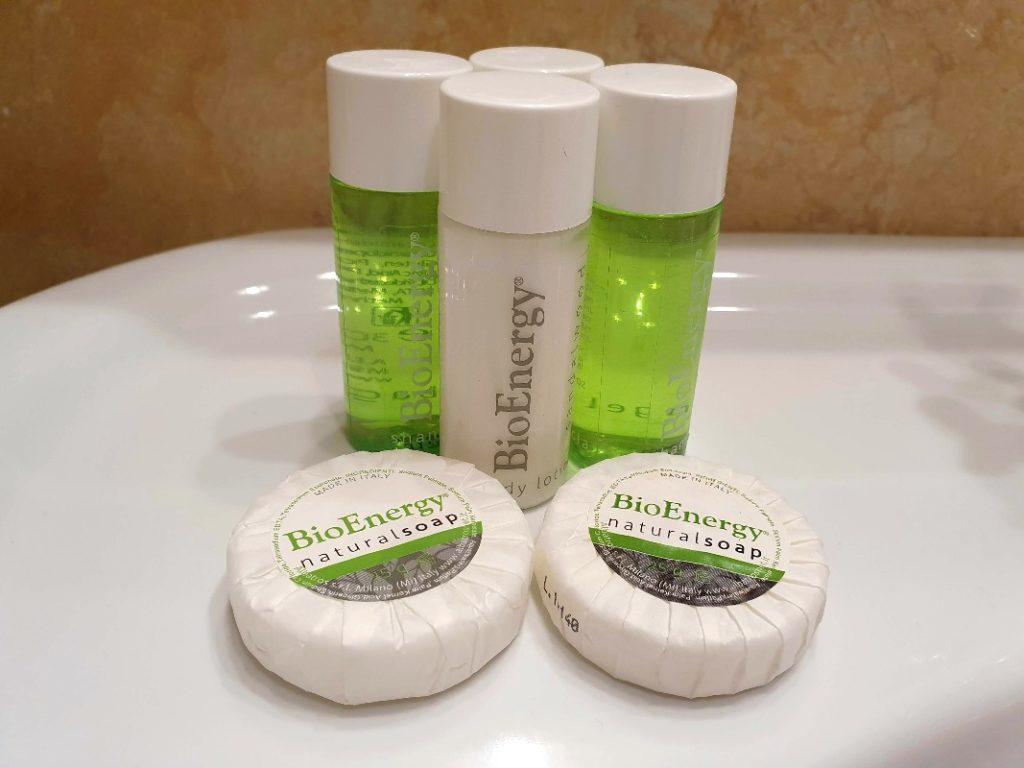 Good breakfast
A breakfast buffet is served in the basement every morning. What can you expect to see? The cold foods include a selection of fruit, cold meats, cheeses, cucumbers and tomatoes, while the hot foods are fried eggs and sausages. There is also cereal and a great selection of sweet pastries and tarts, which was the best part of breakfast for me. You can also order any kind of coffee you want, or ask for boiled water for tea.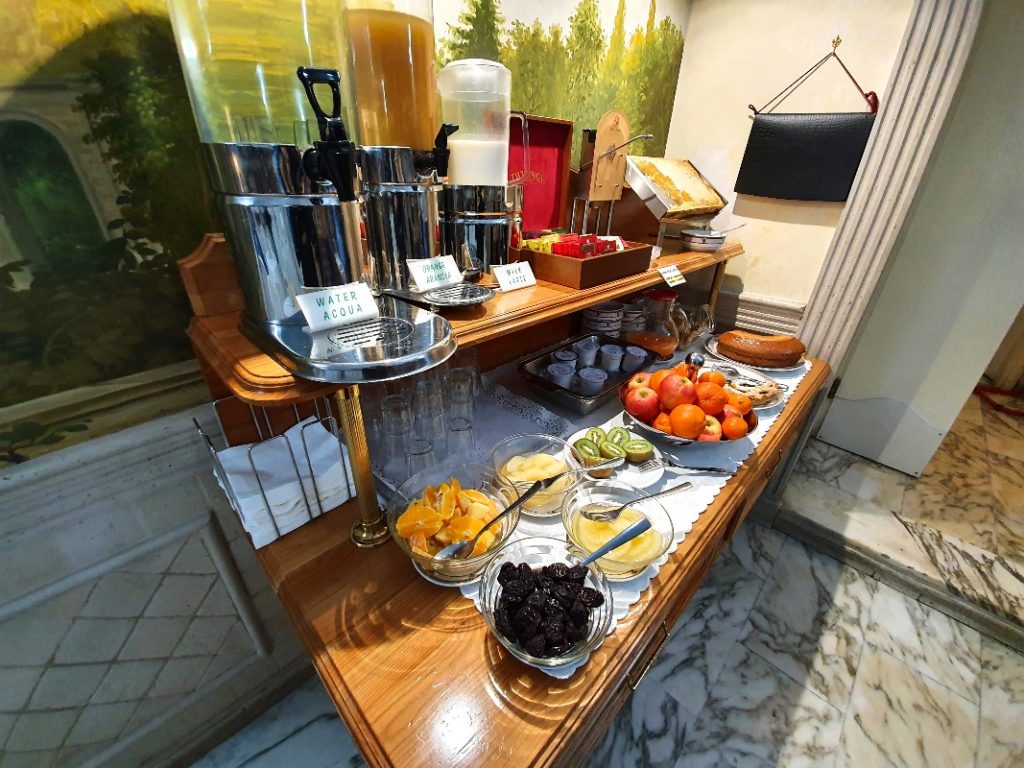 Booking.com specifically says the buffet includes pizza, so I was rather disappointed to find no pizza during my stay. For me, the breakfast buffet at Hotel Pantheon is good, but not great. Is it on par with breakfast served in other 4* hotels I've stayed at? No, not really. I think there's room for improvement here.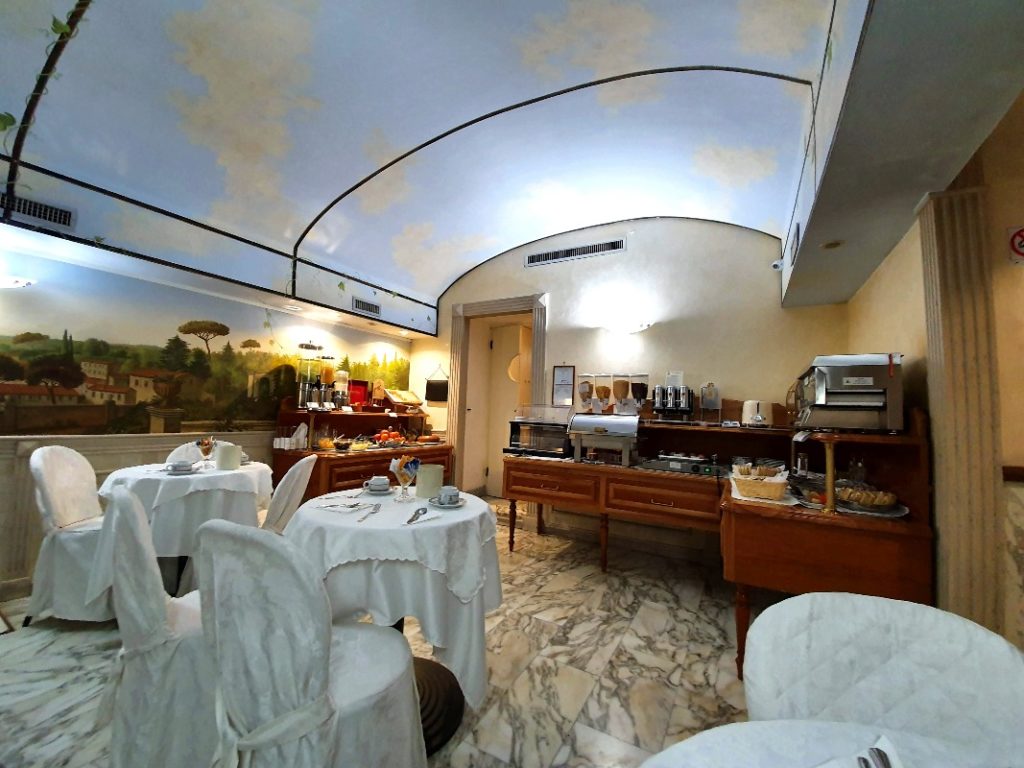 Helpful staff members
I find that often, the staff members at a hotel can make or break a vacation for me. I'm happy to say that the Hotel Pantheon staff members are really friendly and welcoming. Don't hesitate to ask them questions about the attractions or restaurant recommendations. Also, the breakfast lady was attentive and she remembered my drinks order the following morning.
The price
I booked my stay at Hotel Pantheon through Agoda and paid €45 per night excluding the city tax which is €6 per night (I know, the city tax is rough!). Obviously, breakfast was included in my stay.
How did I get this great price? Firstly, I travelled to Rome in January which is in the middle of winter and during the off-season. Also, I booked my room about a week before my trip. I had another hotel, with free cancellation, lined up, but I was constantly searching for better deals. And then I found this deal for Hotel Pantheon in the historic city centre and I booked it on the spot. Getting great deals like this one will require a little bit of work on your part.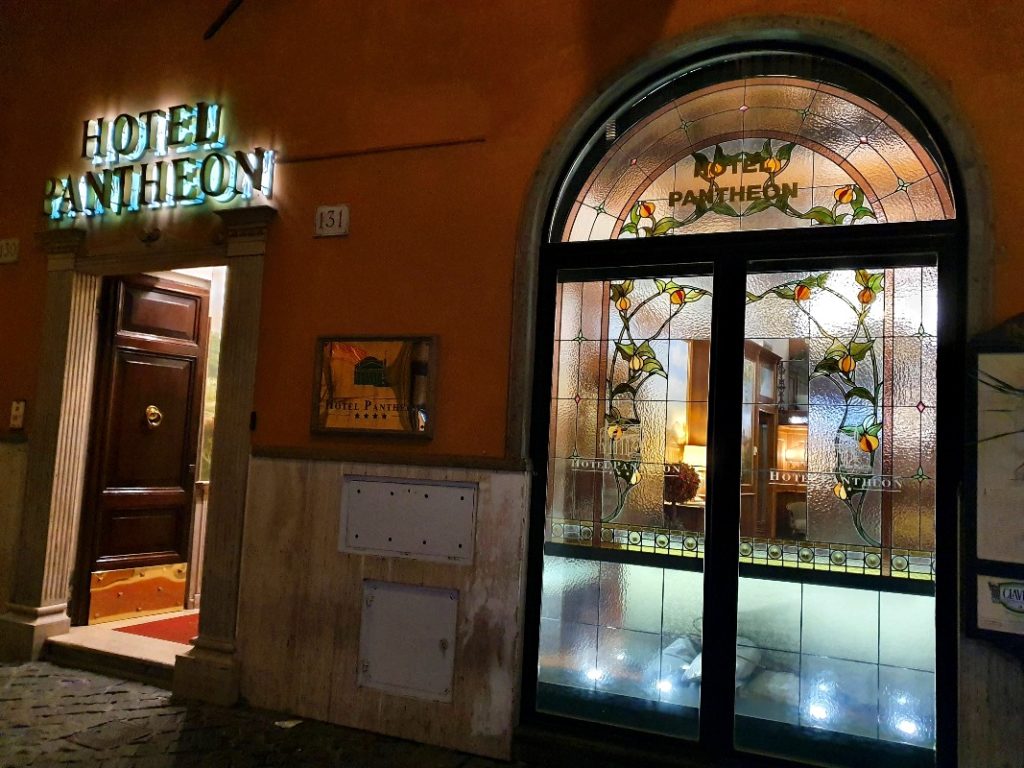 Would I recommend Hotel Pantheon to my friends and family?
Absolutely! I wouldn't hesitate to recommend this hotel to my nearest and dearest. The best part of my stay at Hotel Pantheon is definitely the location. There is something to be said for stepping outside of the hotel to be right in the heart of Rome. It's great to be only minutes away from the top attractions in the city.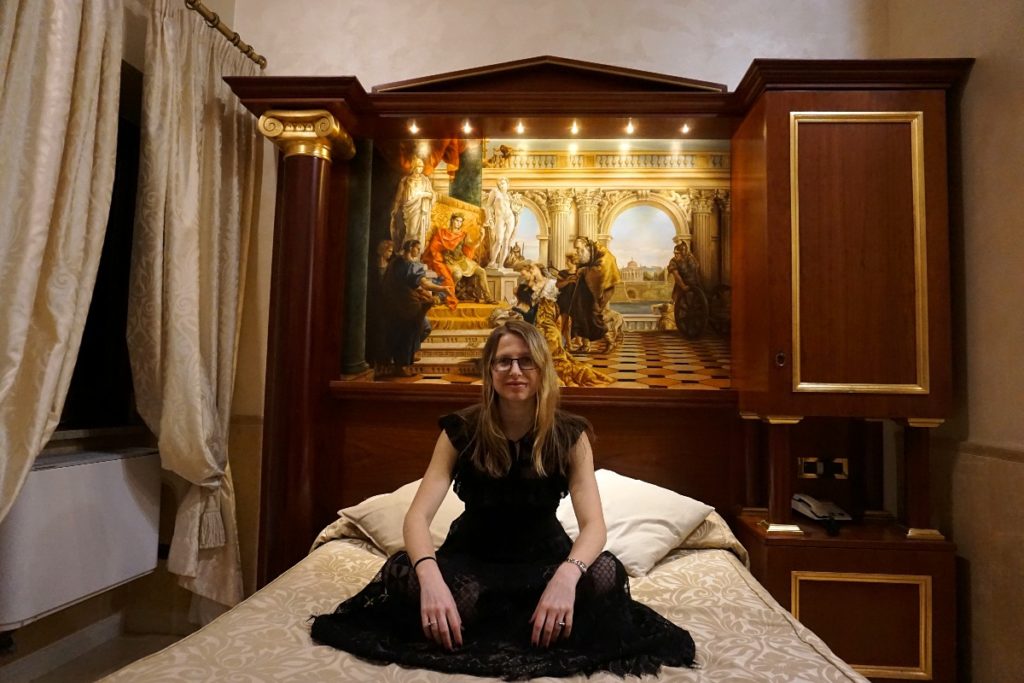 I have nothing negative to say about my stay at Hotel Pantheon. The only thing that I think can be improved is the variety of food in the breakfast buffet. Other than that, this hotel is a gem and I highly recommend staying here on your next trip to the Eternal City.
Also, if you're heading to Rome soon, I also have some useful tips to make the best of your stay in the city.