Last year I visited the Christmas markets in Antwerp. I jumped on a bus and in two and a half hours I found myself in the diamond capital of the world. I spent a whole day exploring the city centre and walking around the Christmas markets. Here are my best photos to inspire your own festive adventure in Antwerp.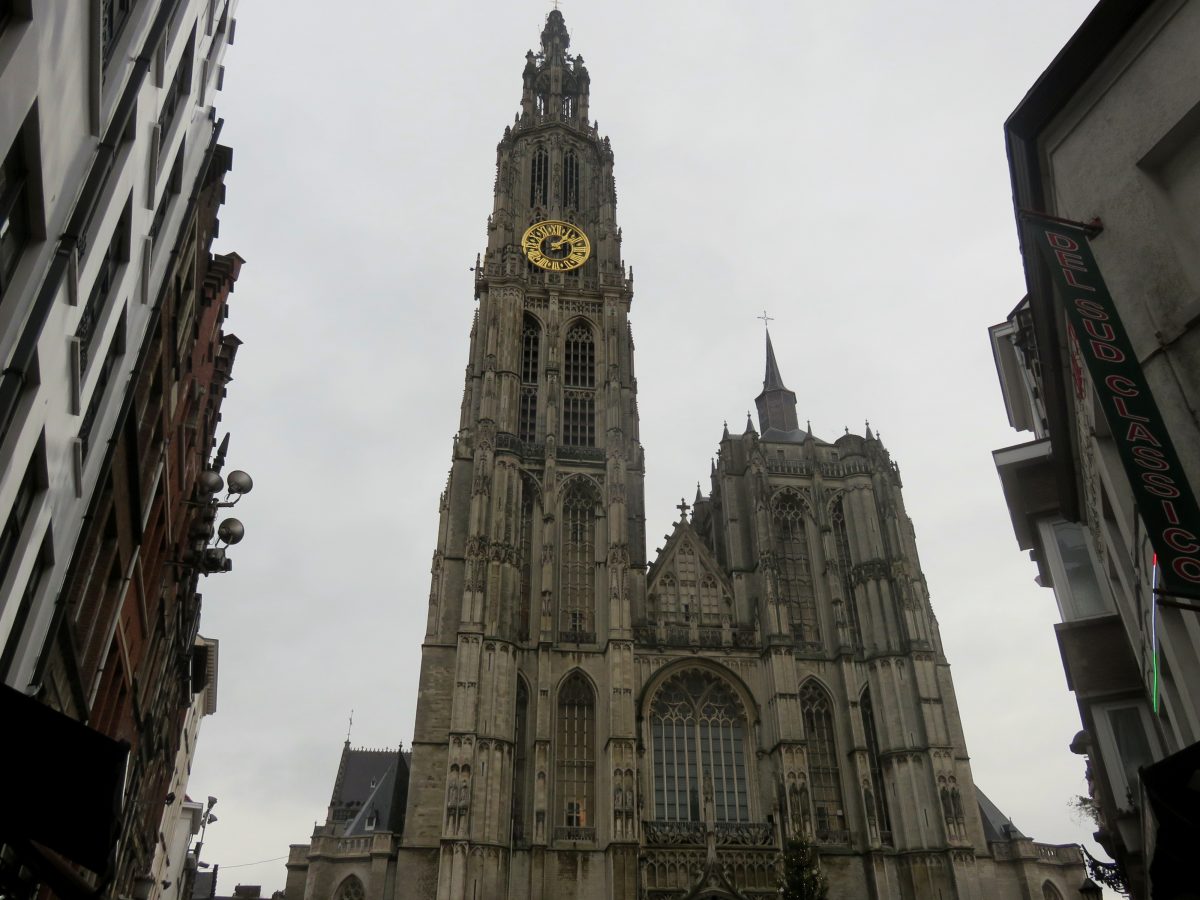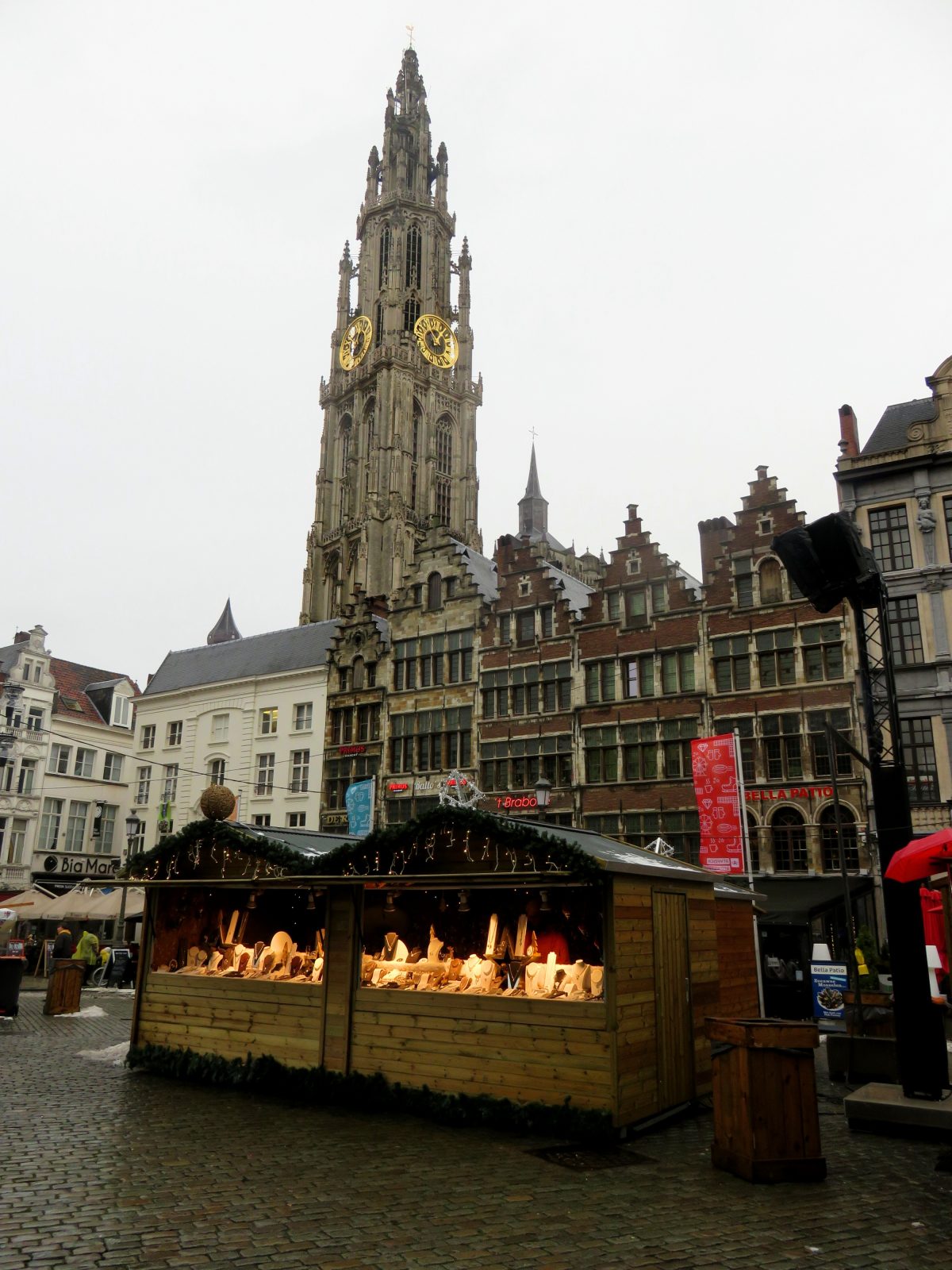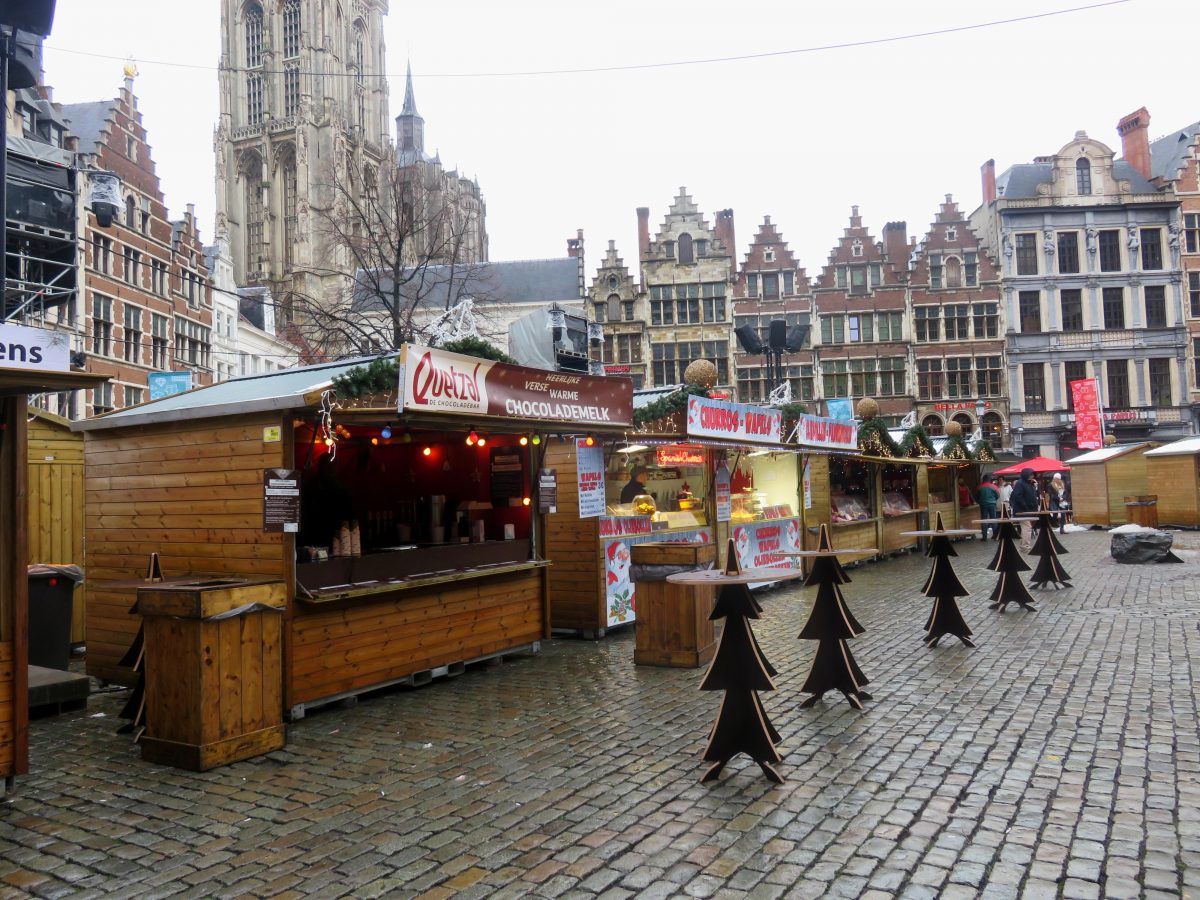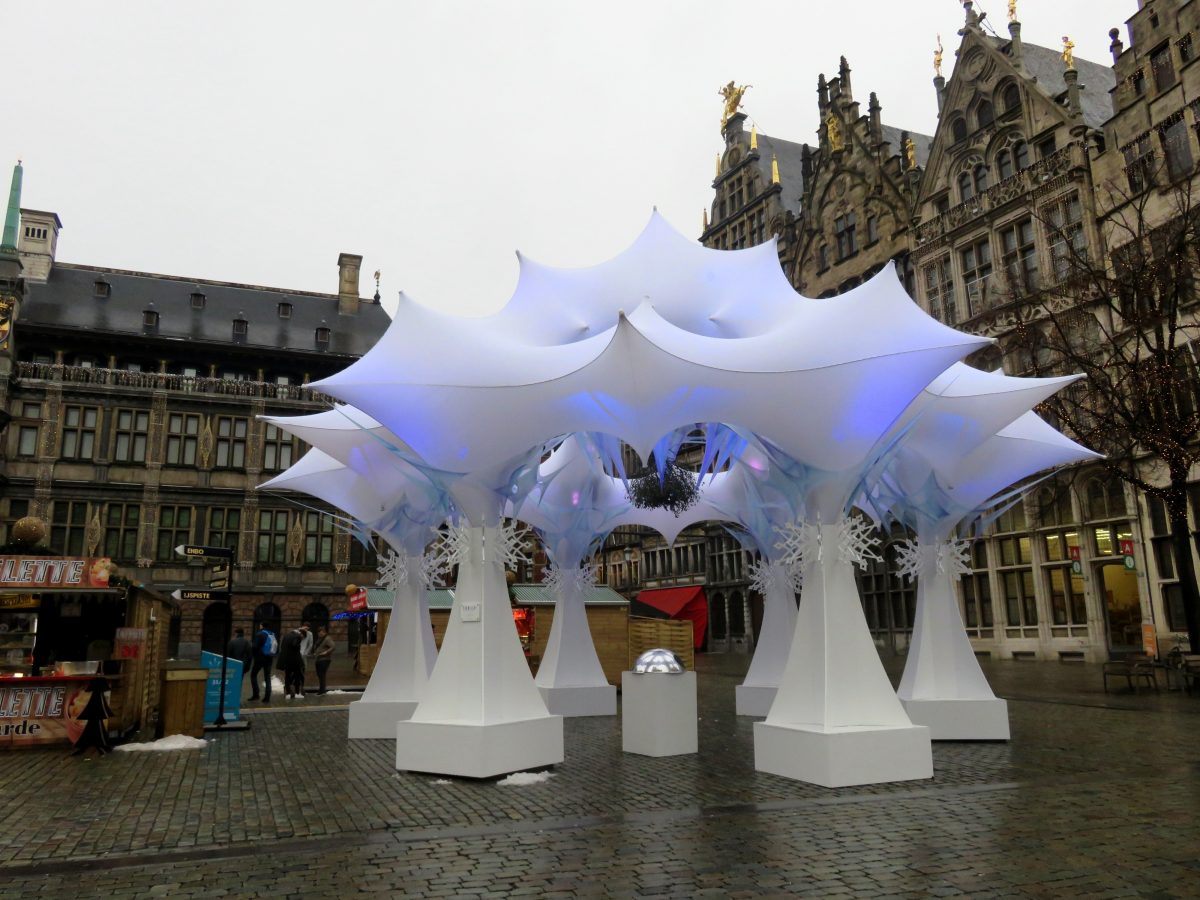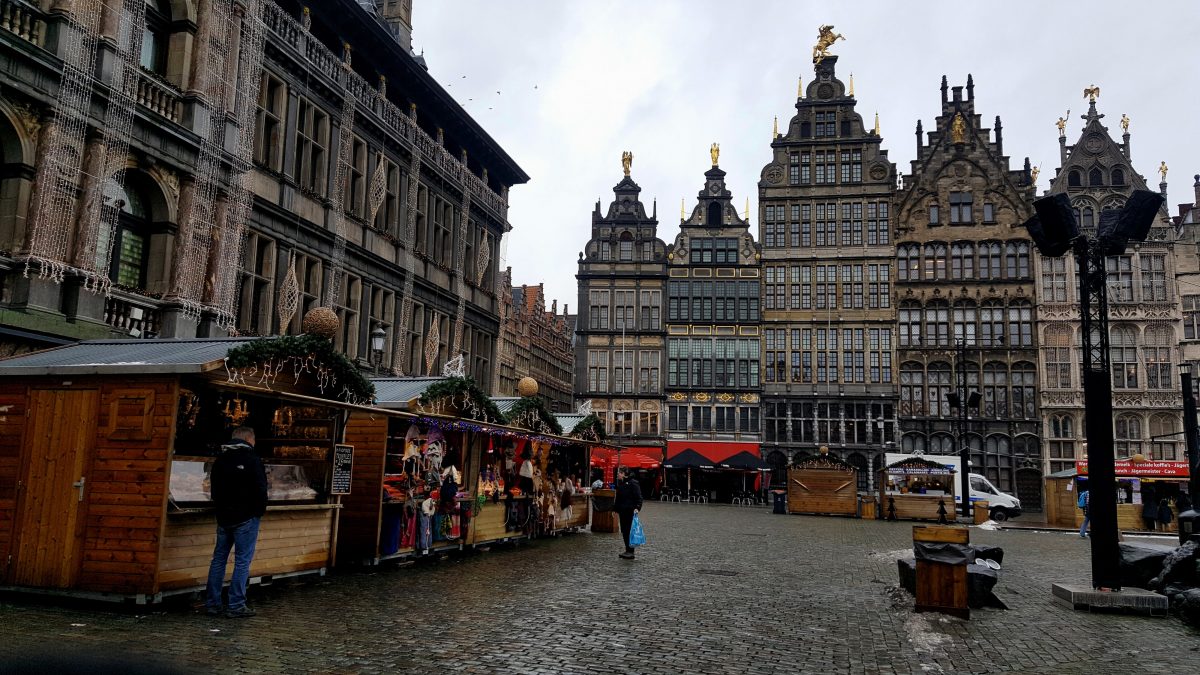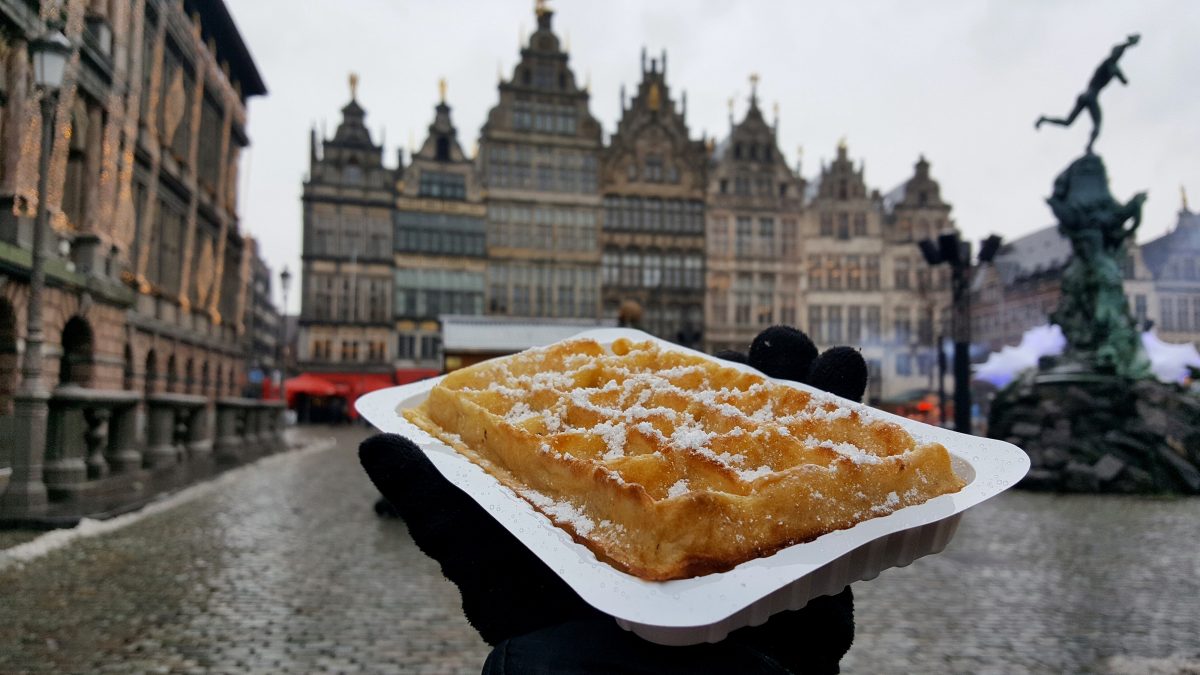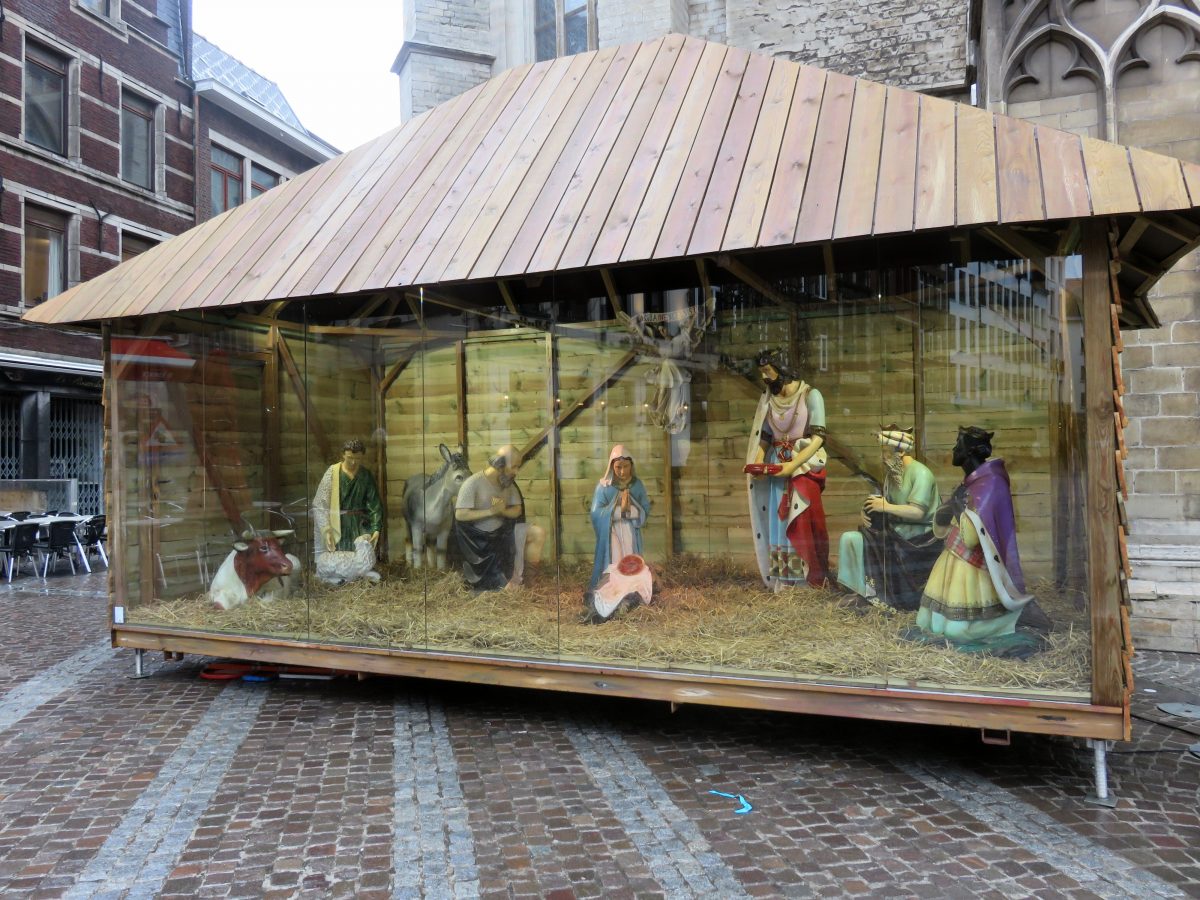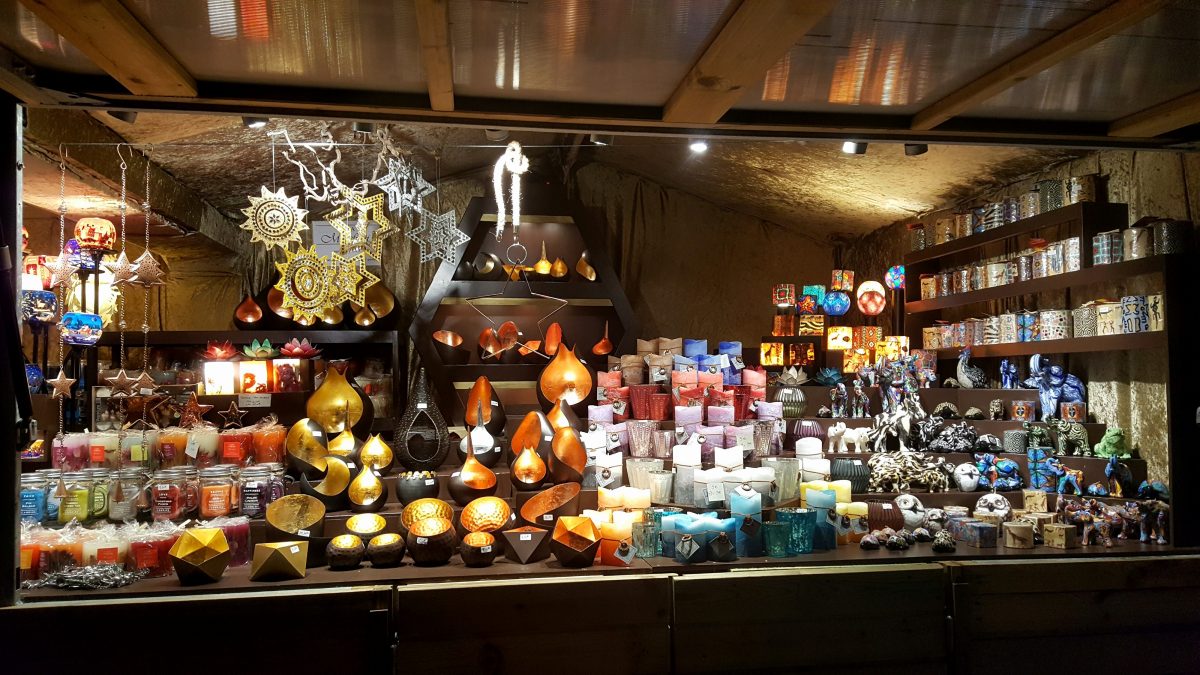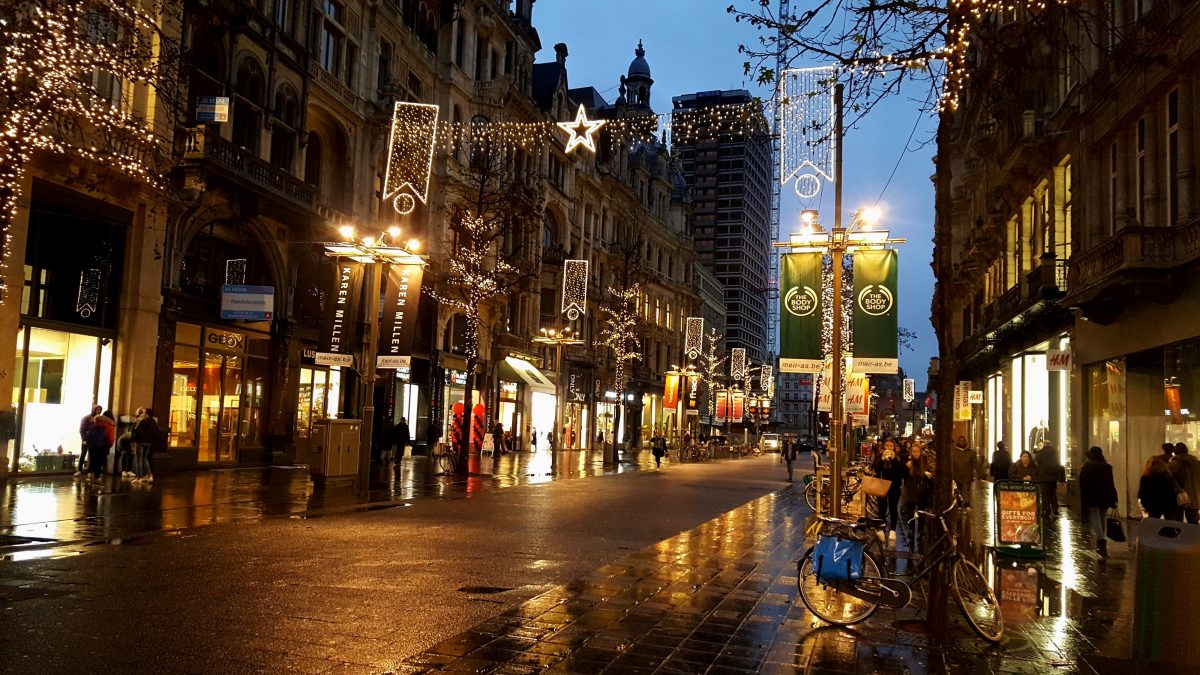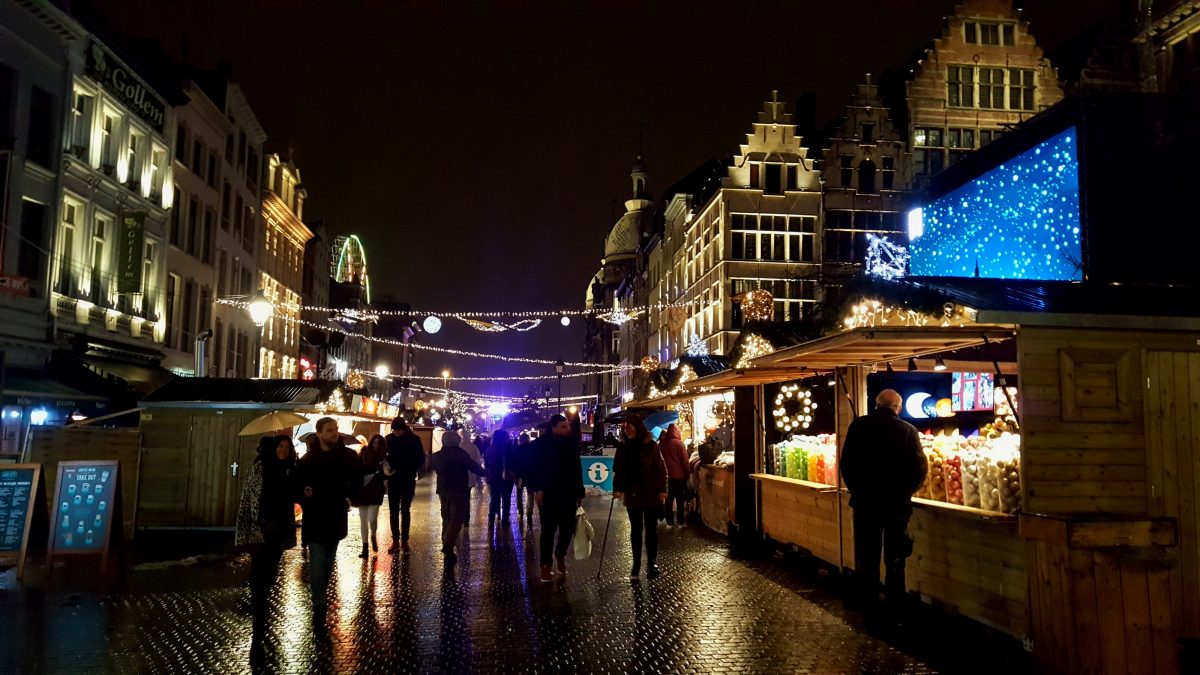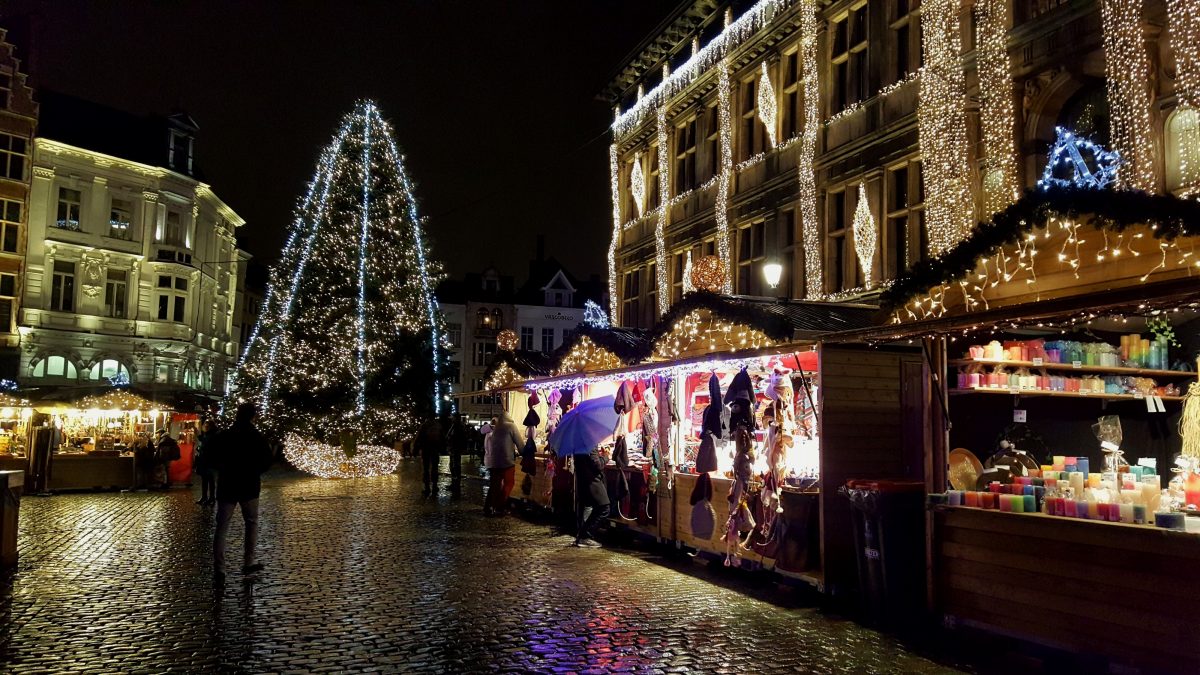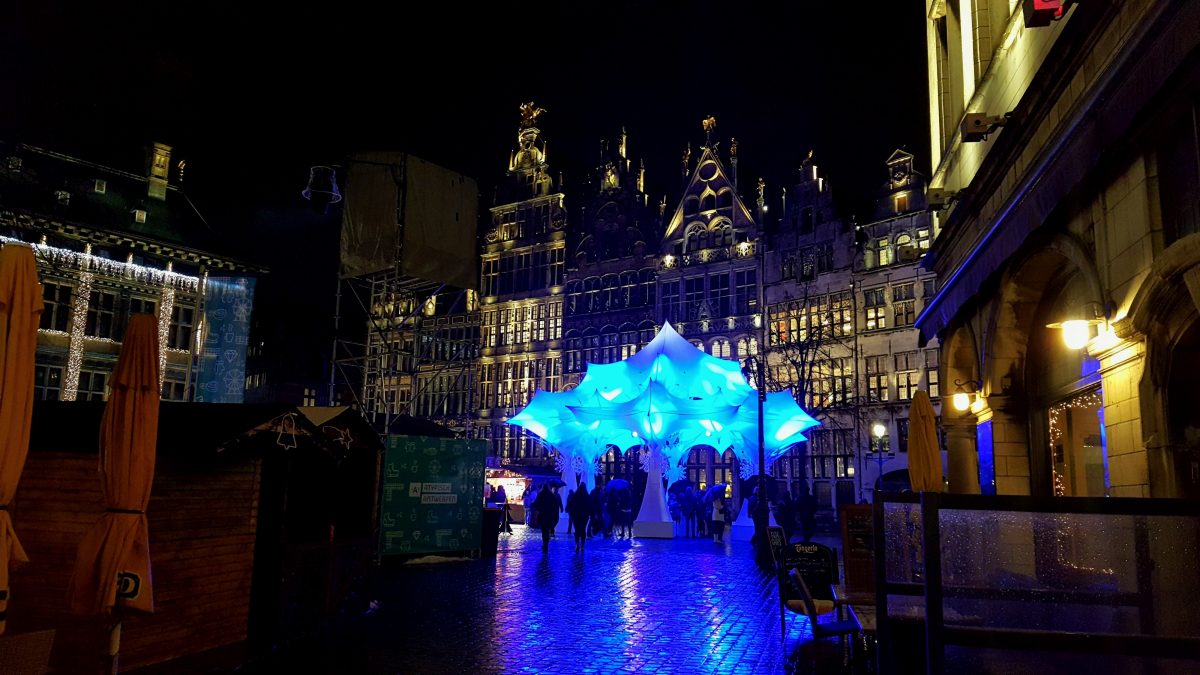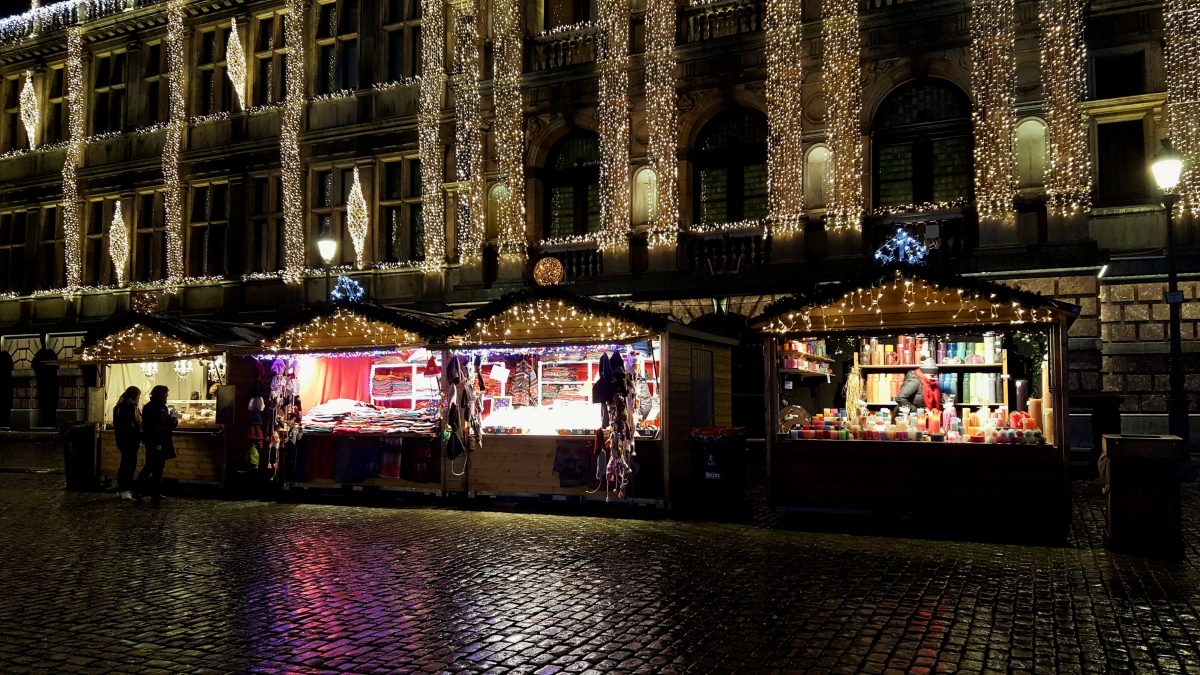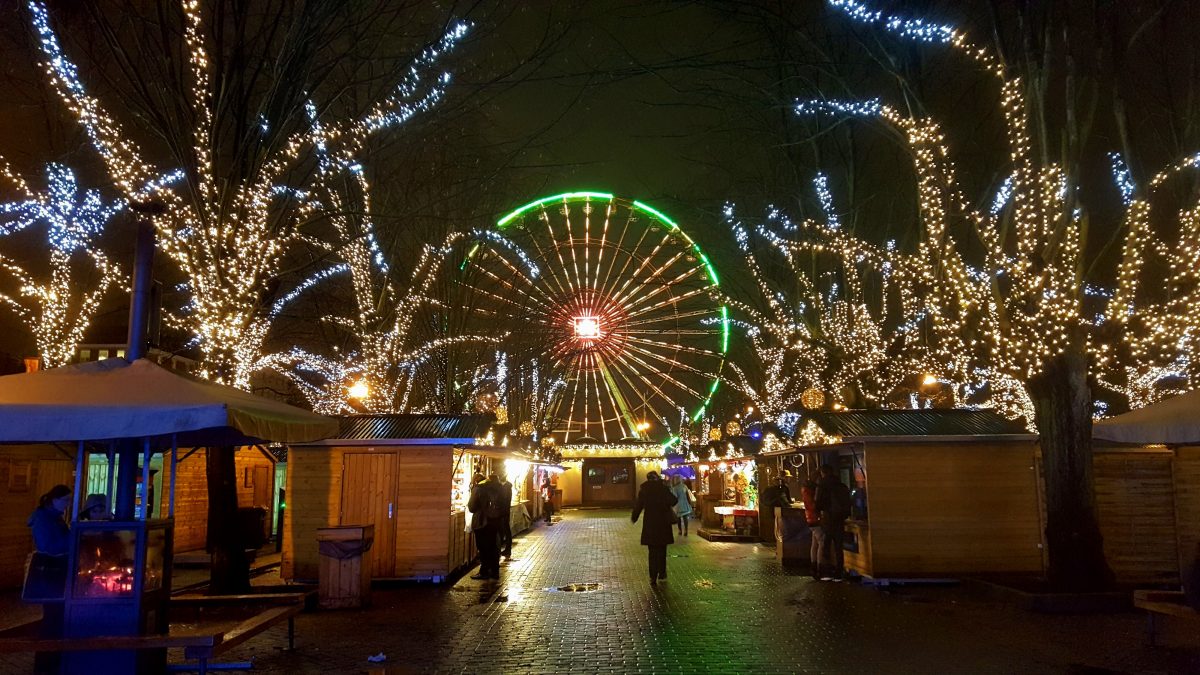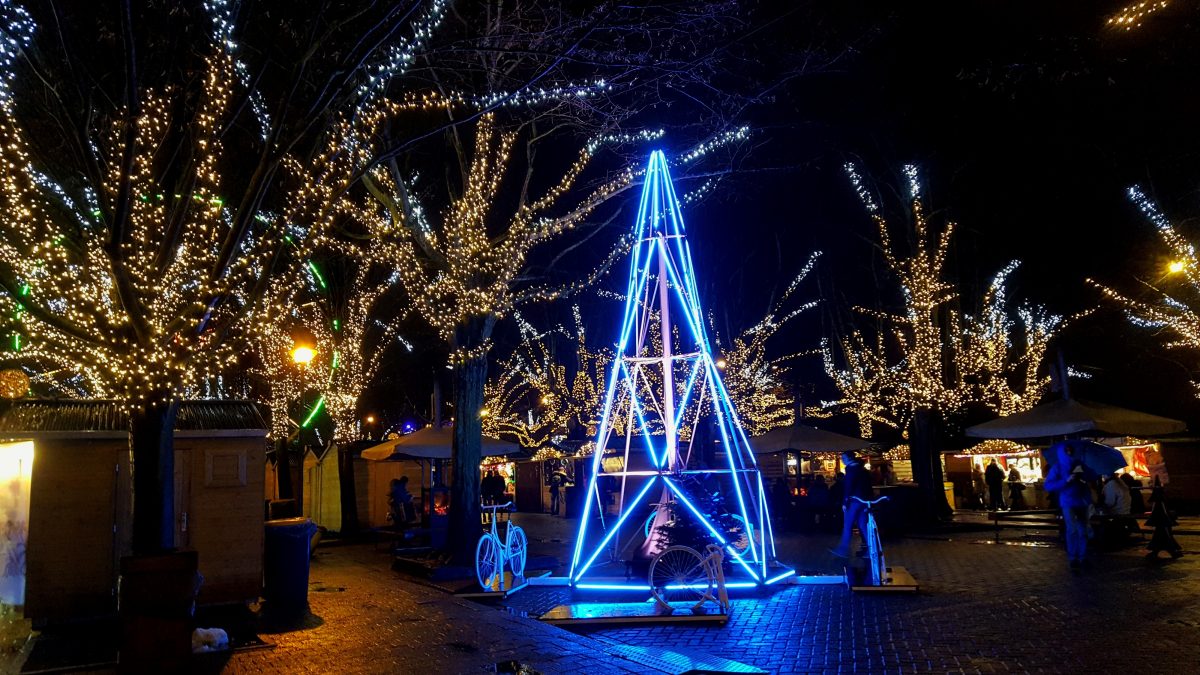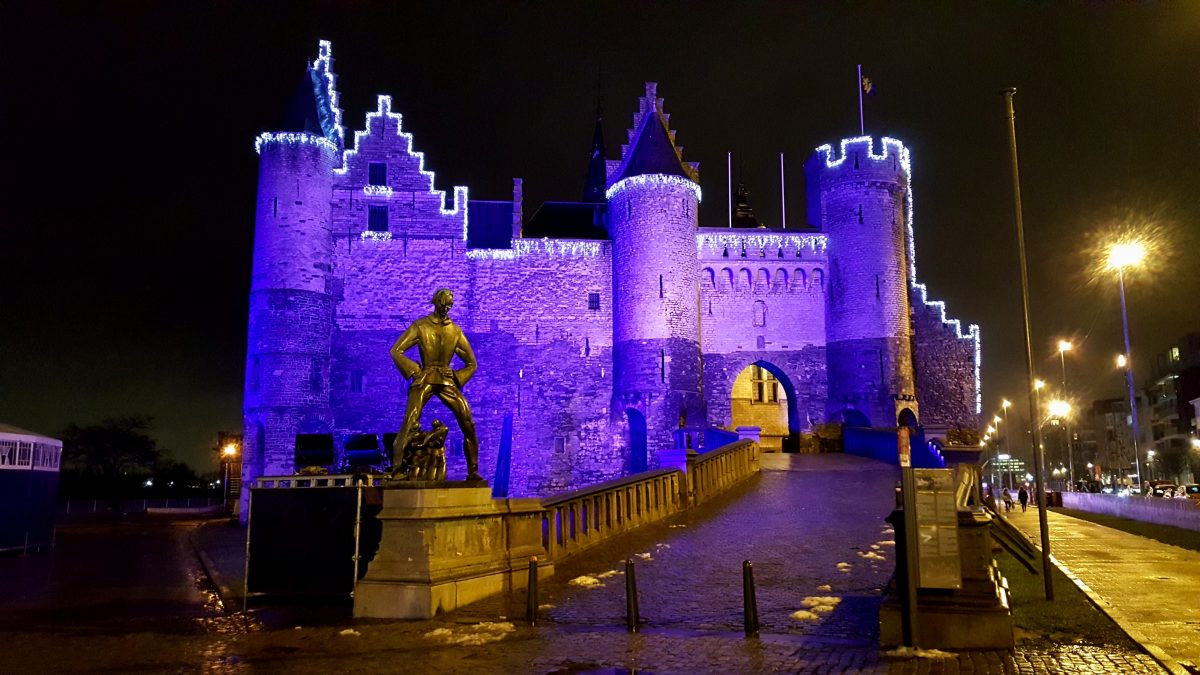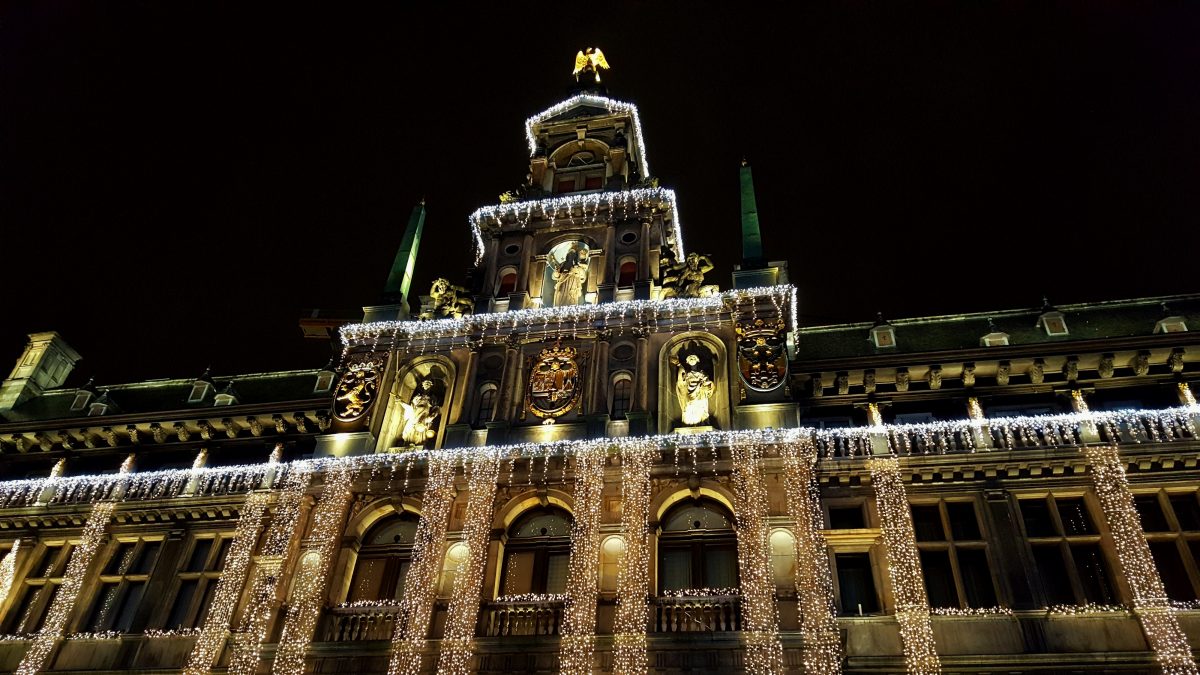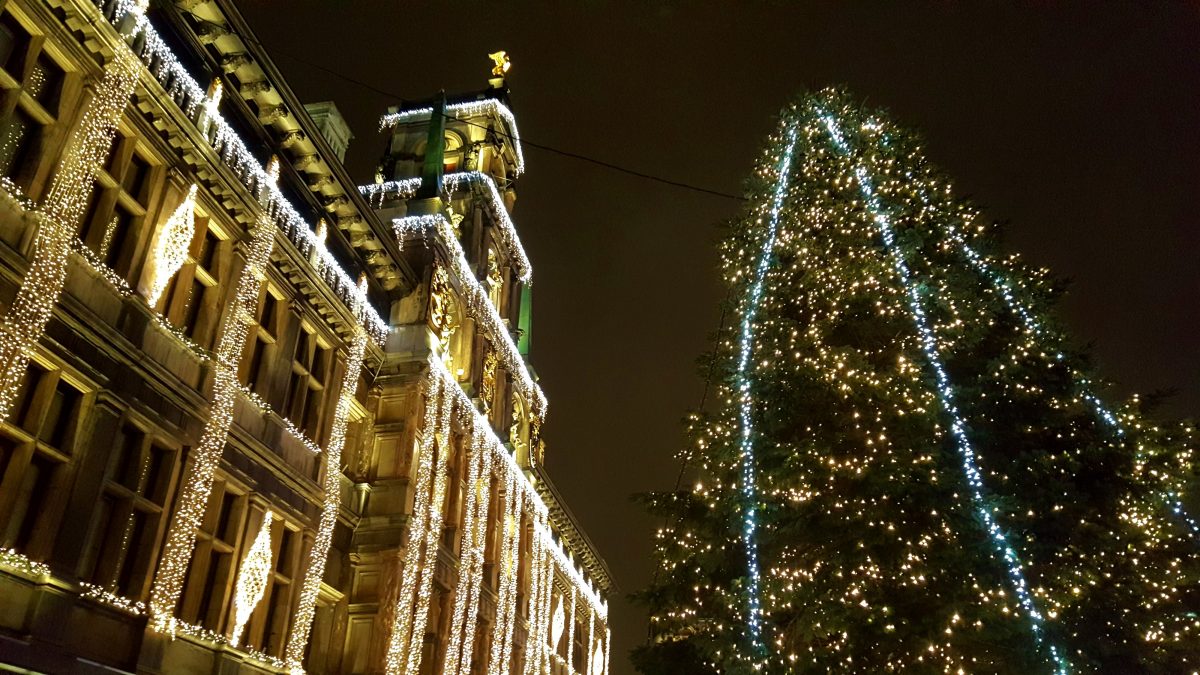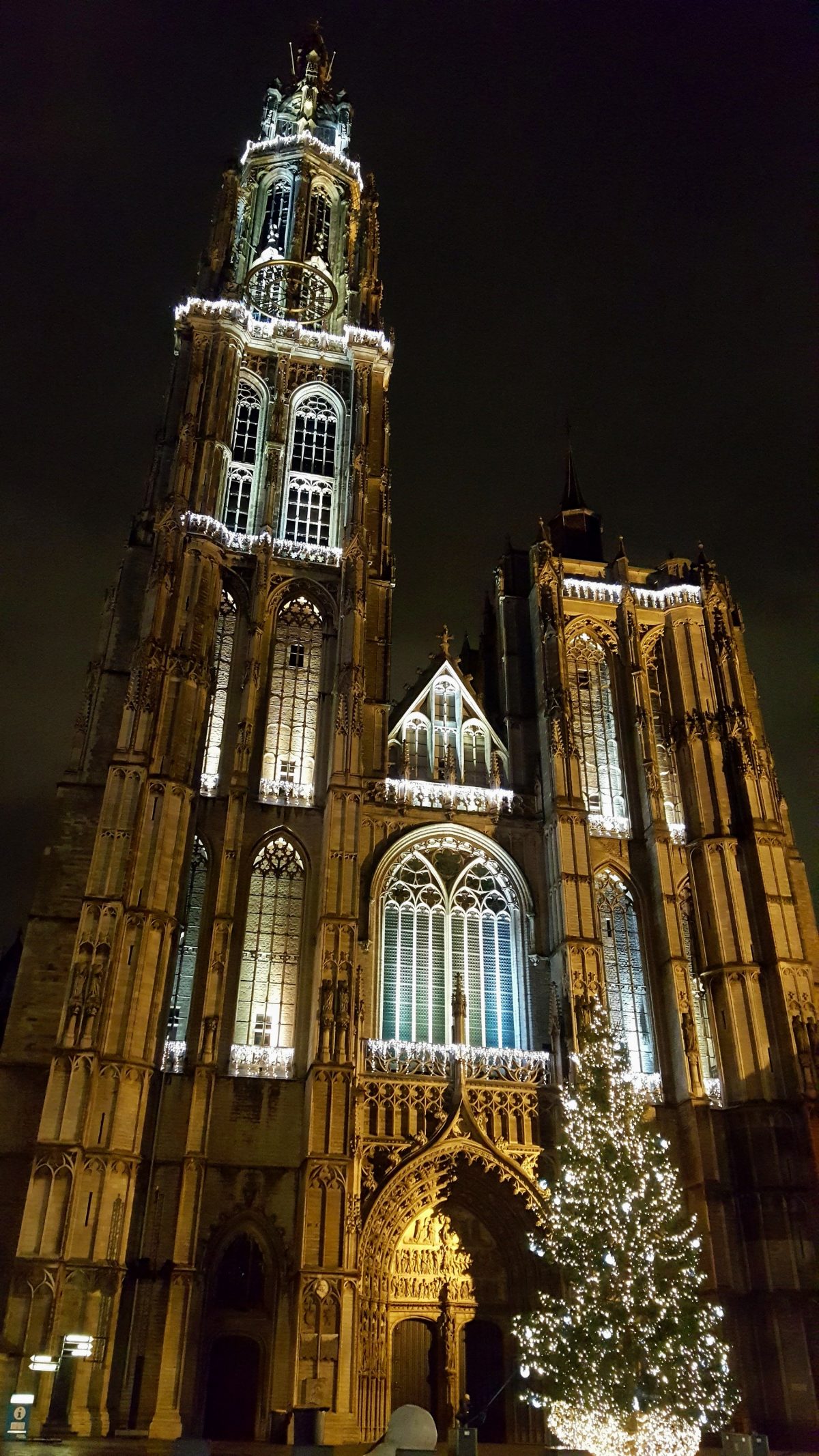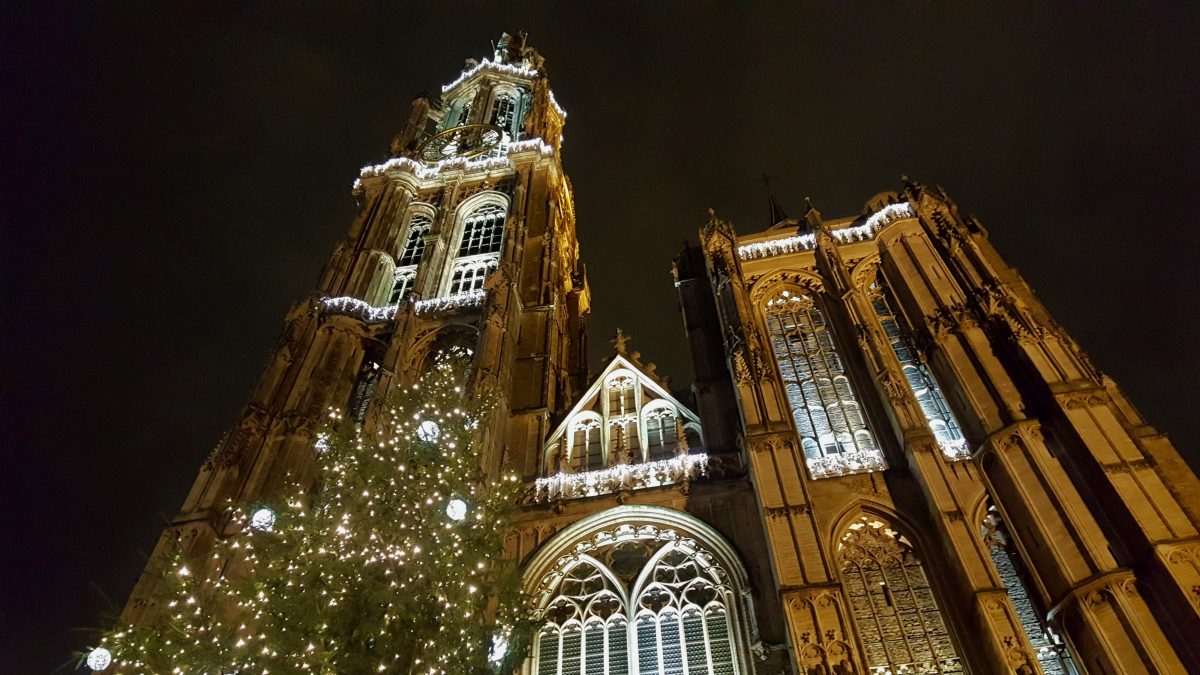 The Antwerp Christmas markets
As I spent a whole day in the city, I saw the markets during the day and night. In my opinion, it's way better during the night because then you can see all the lights. And there are tons of lights to be seen. For example, the town hall was drenched in lights from top to bottom and all the trees in the city centre were covered in webs of lights. The lights create a festive atmosphere, a Christmas bubble if you will. A big part of the beauty, for me, is the setting. The Christmas markets are located in the heart of the old town, Antwerp's Grand Place. The decorated wooden huts are surrounded by the Brabo fountain, the town hall and guild houses.
There is also a huge Christmas tree in front of the Cathedral of Our Lady and last year there was a giant snowflake that lights up as soon as the sun set. Be sure to check out Het Steen too, a medieval fortress located next to the Grand Place. It's beautifully lit up at night (I think Het Steen is currently being renovated, though).
What did I eat? A waffle because, duh, when in Belgium…But there are plenty of other food if waffles and chocolates aren't your thing (if it isn't, then why are you in Belgium in the first place? JK). You won't go hungry, I promise! I also liked the fact that the markets weren't packed full of people and I didn't have to queue for anything.
Over to you. Do you want to check out the Christmas markets in Antwerp? Yay or nay and why?