Having been to the Christmas markets in Brussels, Bruges, and Antwerp, I was curious to see the market in Ghent. So I hopped on a bus, and three hours later I found myself strolling among 150 beautifully decorated wooden huts. The market is located in the historical city centre, the heart of Ghent, from Sint-Baafsplein to Korenmarkt. The setting of the market couldn't be better, between the medieval castle and centuries-old churches. Here's what you can expect to see at the Ghent Christmas market.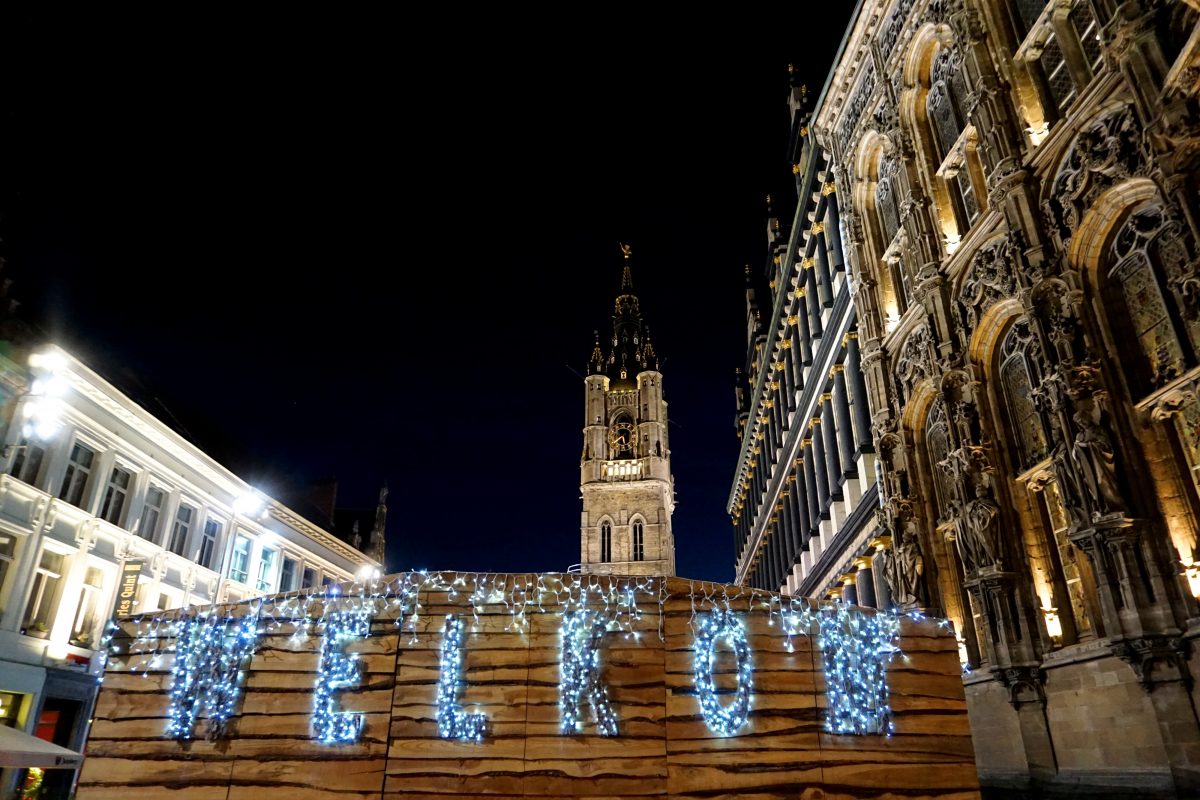 The stalls
You'll see all the usual Christmas market suspects: leather products, winter clothing, Christmas decorations, candles, jewellery, lamps, lights, and plenty of food. But there are also some pretty quirky stalls. For example, there's one stall totally devoted to garlic and onions. Also, a stall selling hot sauce, one selling microwavable stuffed animals and a stall selling vintage maps and compasses. Each hut is unique and no two are exactly the same. This makes the market very interesting and you don't feel like you're seeing the same stuff over and over again.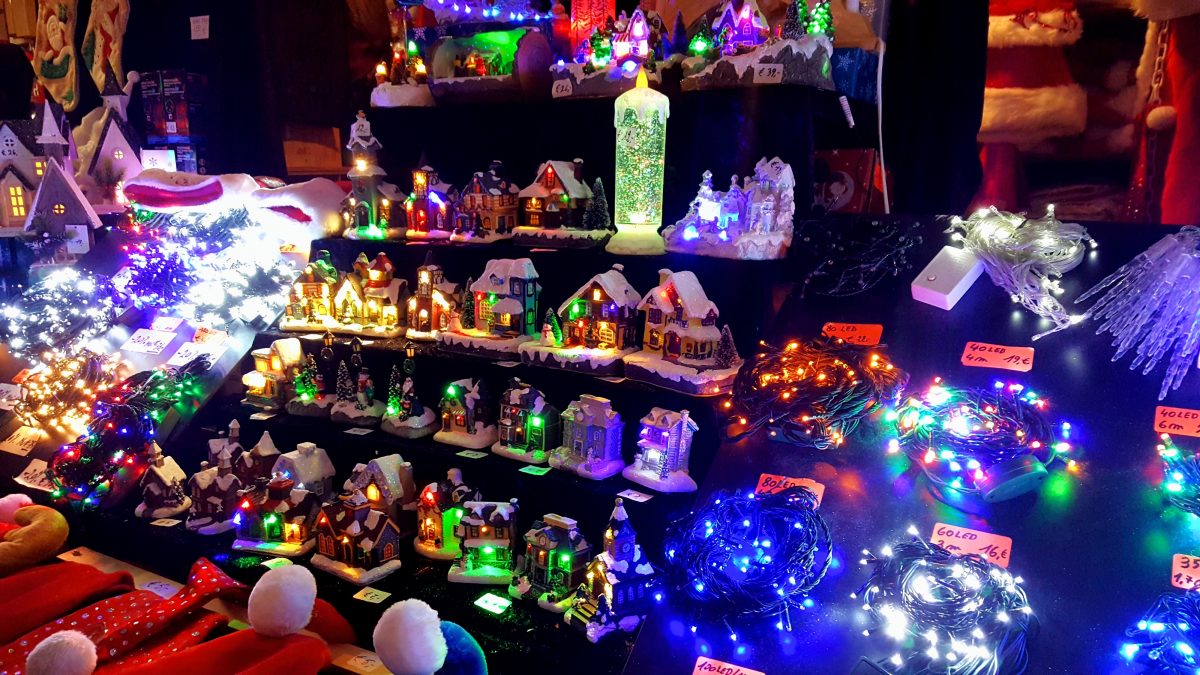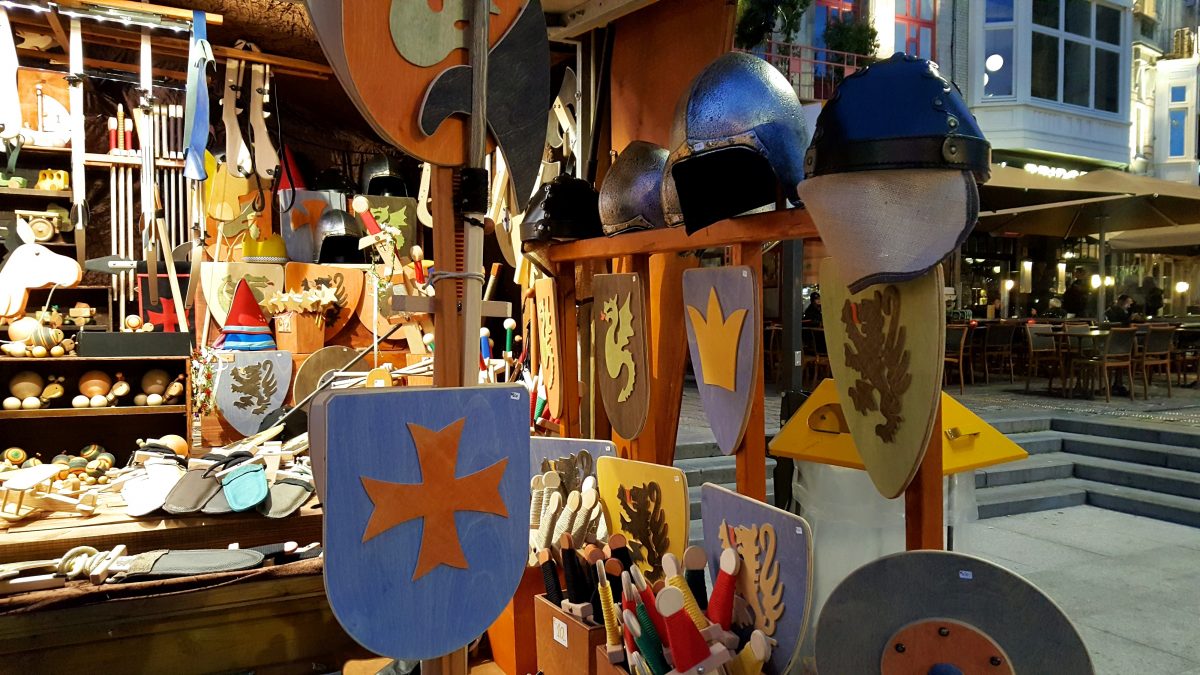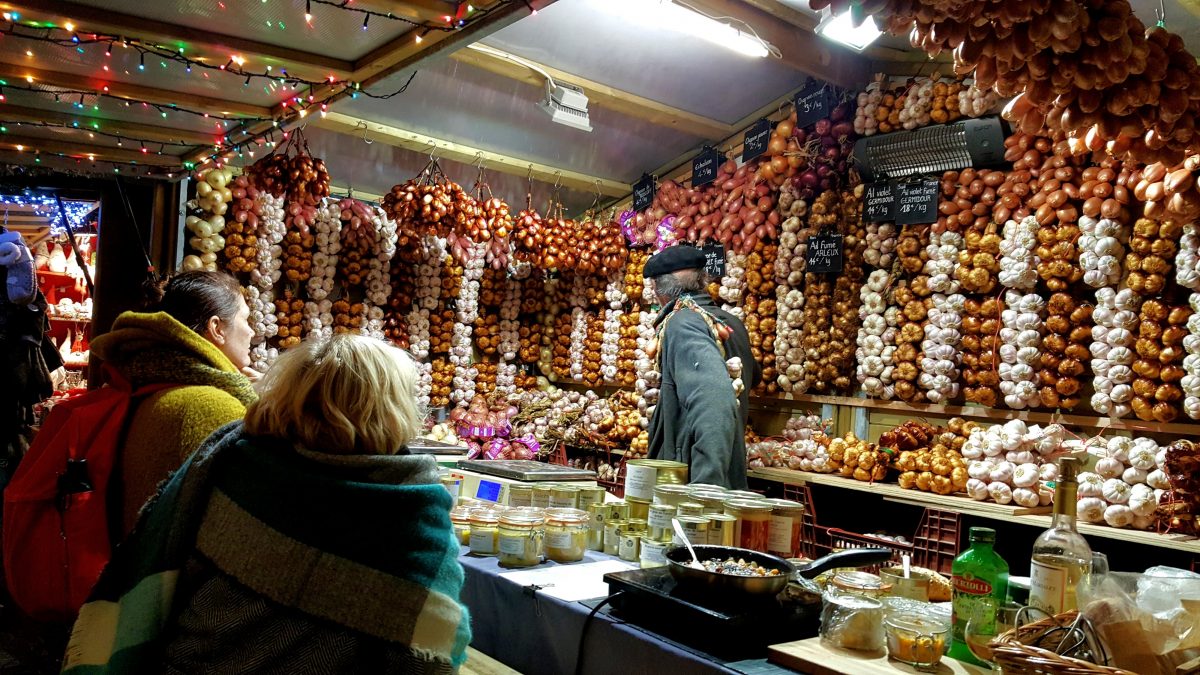 The food
Well, frites, chocolate, waffles, and beer! It's Belgium after all…But seriously, there's a great selection of cuisines including Asian, northern European and regional specialties. I went the traditional route and ate fries with mayo and drank a cup of hot chocolate.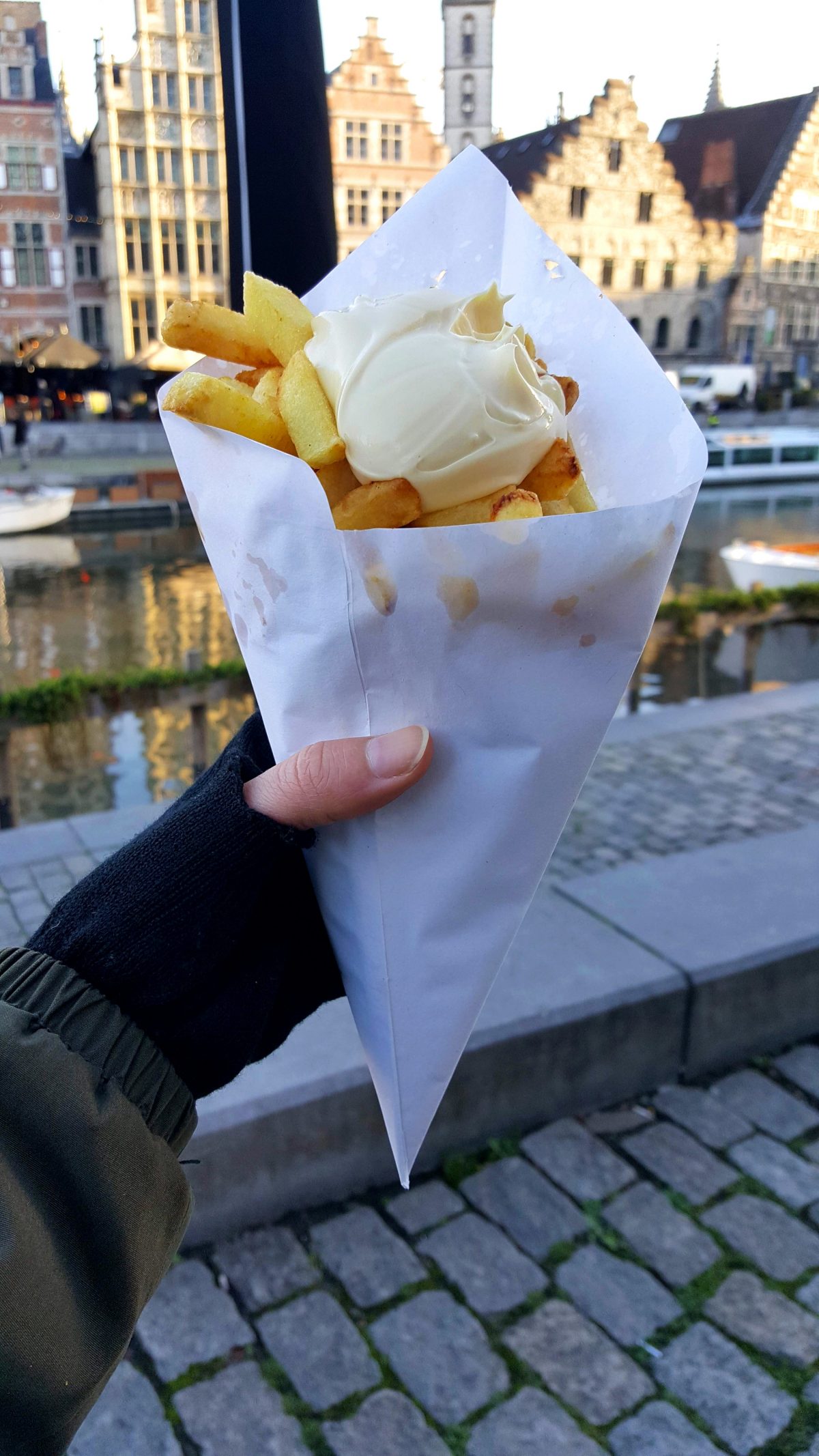 Fun activities
Oh, the Ghent Christmas market has plenty of fun activities for young and old! There's a HUGE Ferris Wheel and you should definitely ride it. The view is spectacular. My only complaint is that the ride is too short (you only go around three times) for the price (€7 for adults). If Ferris Wheels aren't your thing, don't worry, there are other rides including carousels, a huge ice-skating rink and a 'sapin magique' (a slowly turning giant Christmas tree).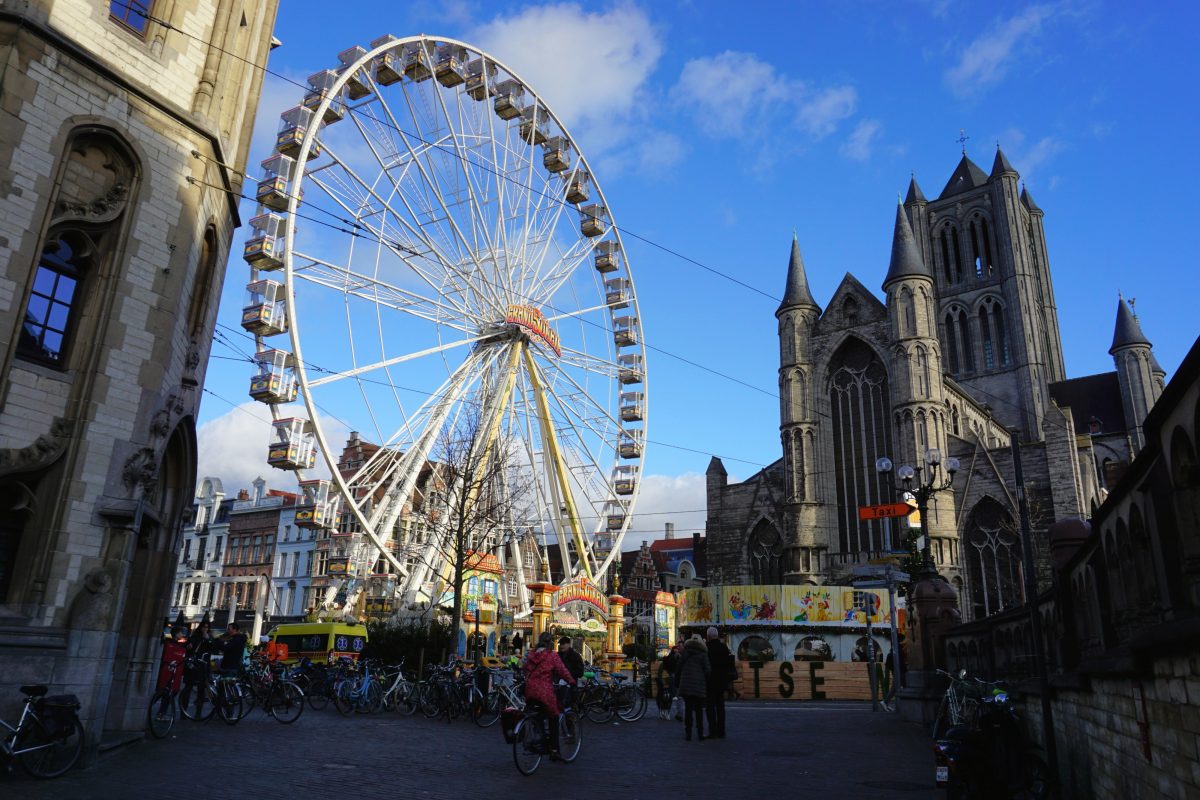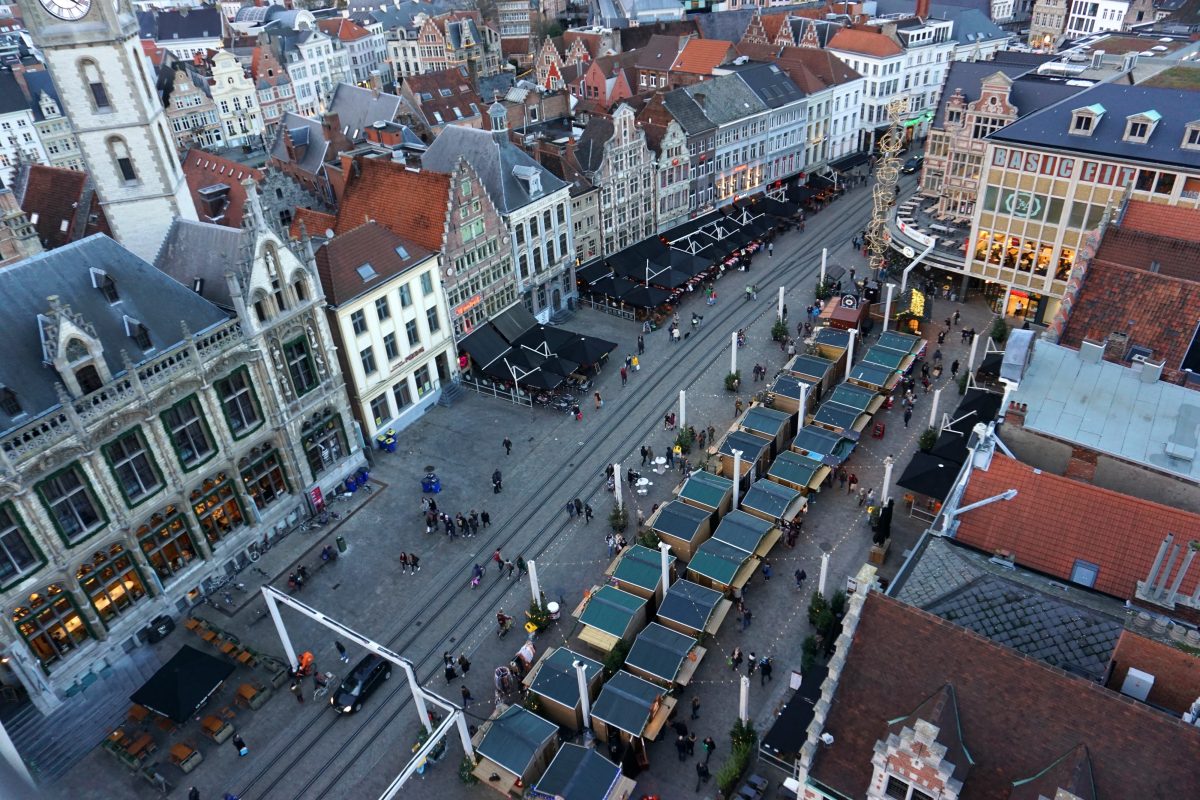 Belgium vs German Christmas markets
This was my first Belgium Christmas market for the year. Having already been to a couple of German ones, there's definitely a difference between Belgium and German Christmas markets. For starters, I didn't see one stall selling mulled wine in Ghent. I'm sure there probably was at least one, but I just didn't see it. Whereas at the German markets, you can buy a mug of glühwein around every corner. Belgians prefer beer. There are other differences too like the type of crafts being sold and the food.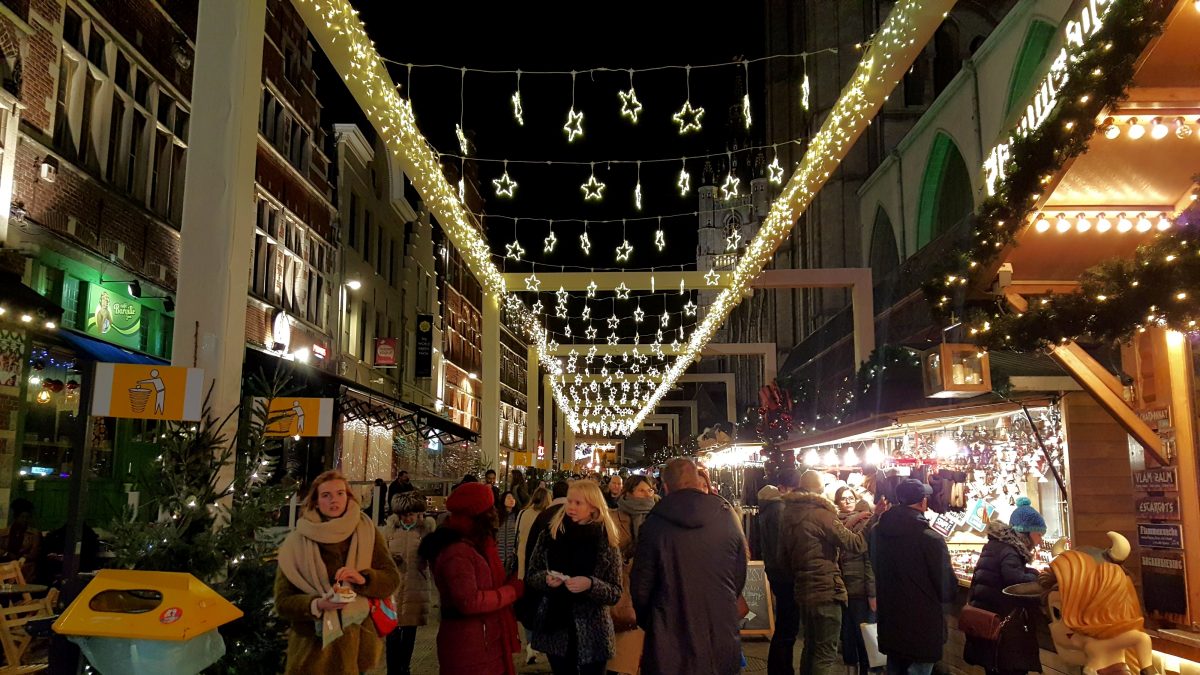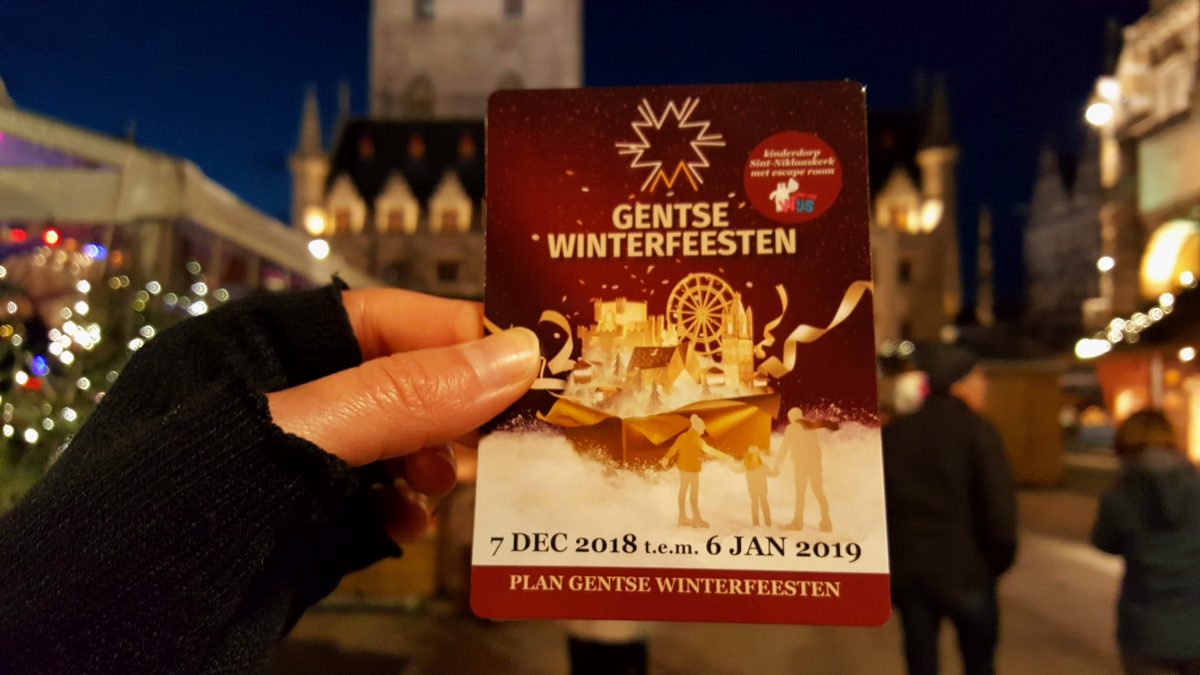 Be sure to pick up a free map at selected stalls to help you navigate the market. The Christmas market is open now and runs until the 6thof January.