A 9-hour layover in Madrid sounds like a lot of time, right? Mmm… if you spend all that time at the airport sure, it's a long time. If you decide to explore Madrid as I did, nine hours go by so quickly! When you take into account the transport in and out of the city and the fact that the shops only opened up at 10 am when my flight landed just after 6 am, nine hours is not a lot of time.
Is it worth it then to go to Madrid? For sure! The churros and hot chocolate alone made the trip worthwhile for me. Here's how I made the most of my 9-hour layover in Madrid.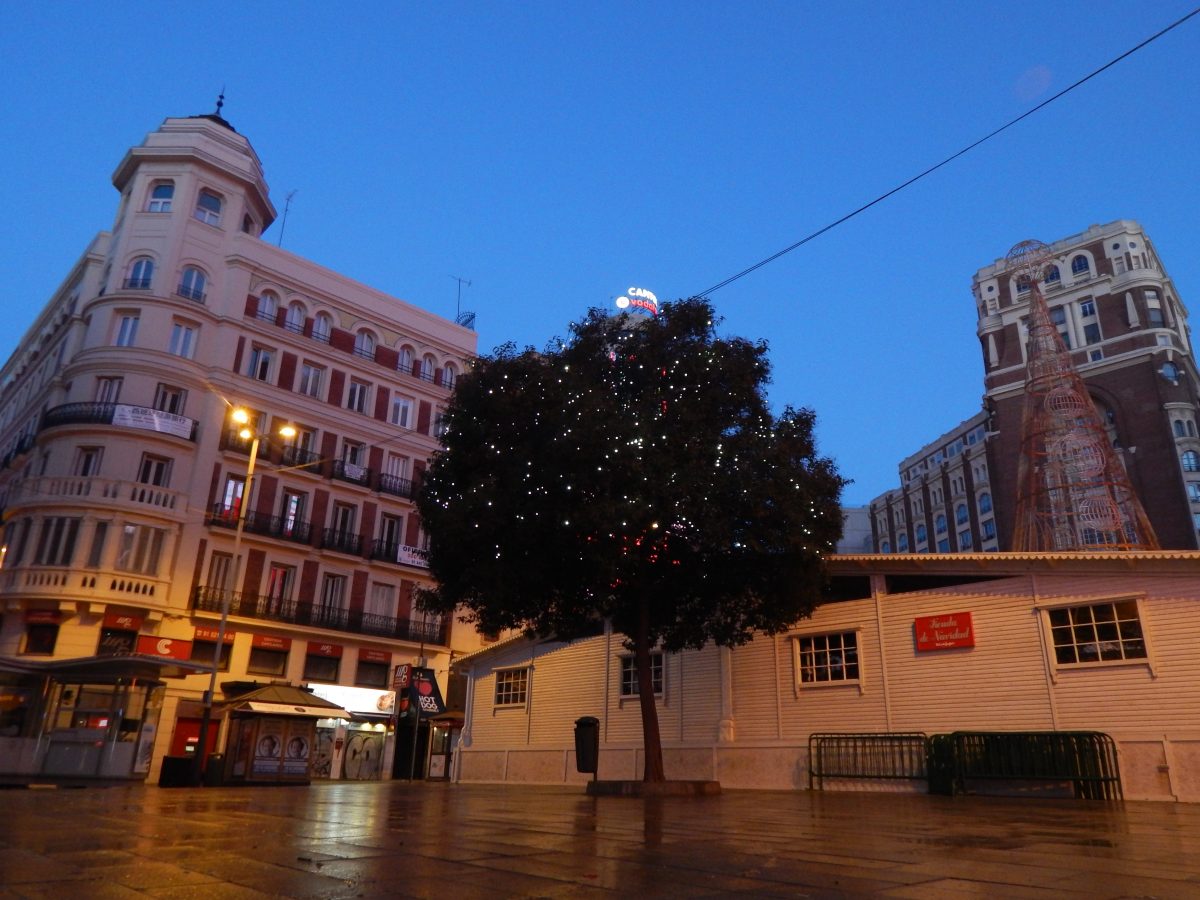 Getting into the city
The cheapest and easiest way to reach the city is via Metro. Take the pink line (no 8) to Nuevos Ministerios (this is the end station). From Nuevos Ministerios, you can take the C4 line to Sol. Then you are right in the heart of Madrid.
To get back to the airport, repeat the route above in reverse, or take line C1.
Early morning in December
The sun is just starting to rise and the streets are completely deserted. You'll only see a couple of people. The first shops to open their doors are bakeries and coffee shops.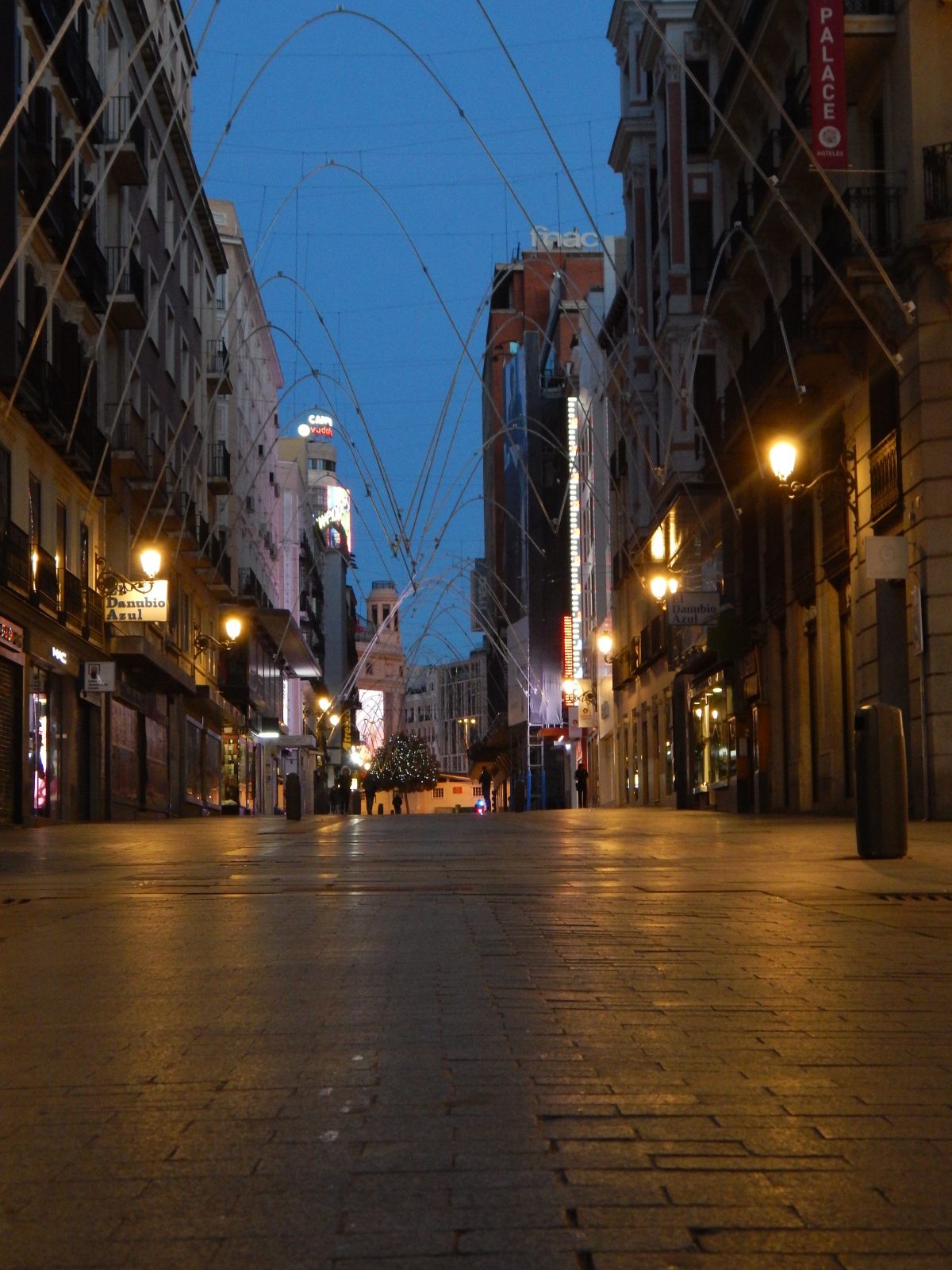 Churros and hot chocolate
I quite accidentally came across a phenomenal coffee shop called Los Artesanos 1902. Per the recommendation of the friendly owner, I had hot chocolate and churros. The hot chocolate was out of this world! Probably the best I have ever had…It tasted like a melted chocolate bar: rich, thick, creamy and sweet. Paired with fresh, crispy churros and you have a winner. I highly recommend Los Artesanos 1902 for your churros and hot chocolate fix.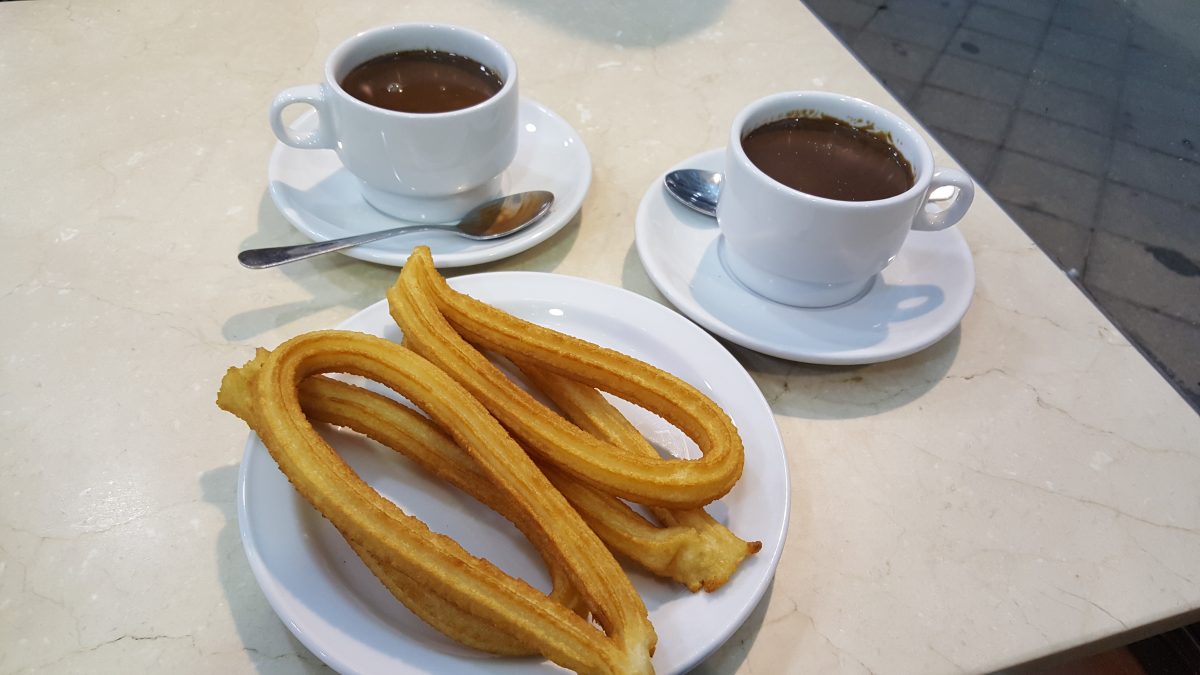 Window shopping
I just browsed through the streets and stared at the perfect pastries in the windows. I could easily stay here and have a different pastry every day…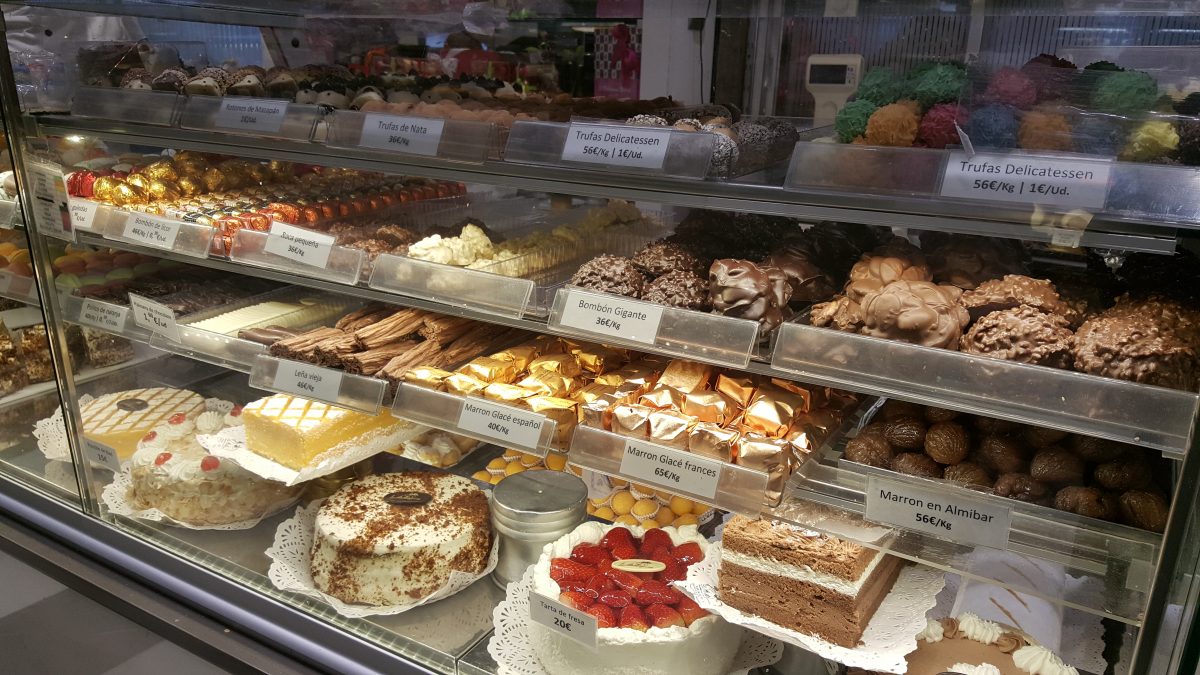 Join a free walking tour
A very good way to see a lot of a city and learn a little bit of its history in a short period of time is to join a free walking tour. I selected Sandeman's free walking tour of Madrid. You don't pay for the tour in advance. Rather, you tip the guide at the end of the tour. Here's what I saw during my three-hour walking tour:
Plaza Mayor
This plaza was built when the monarchy of Spain moved from Toledo to Madrid. During December, you will find a lot of Christmas stalls in the square.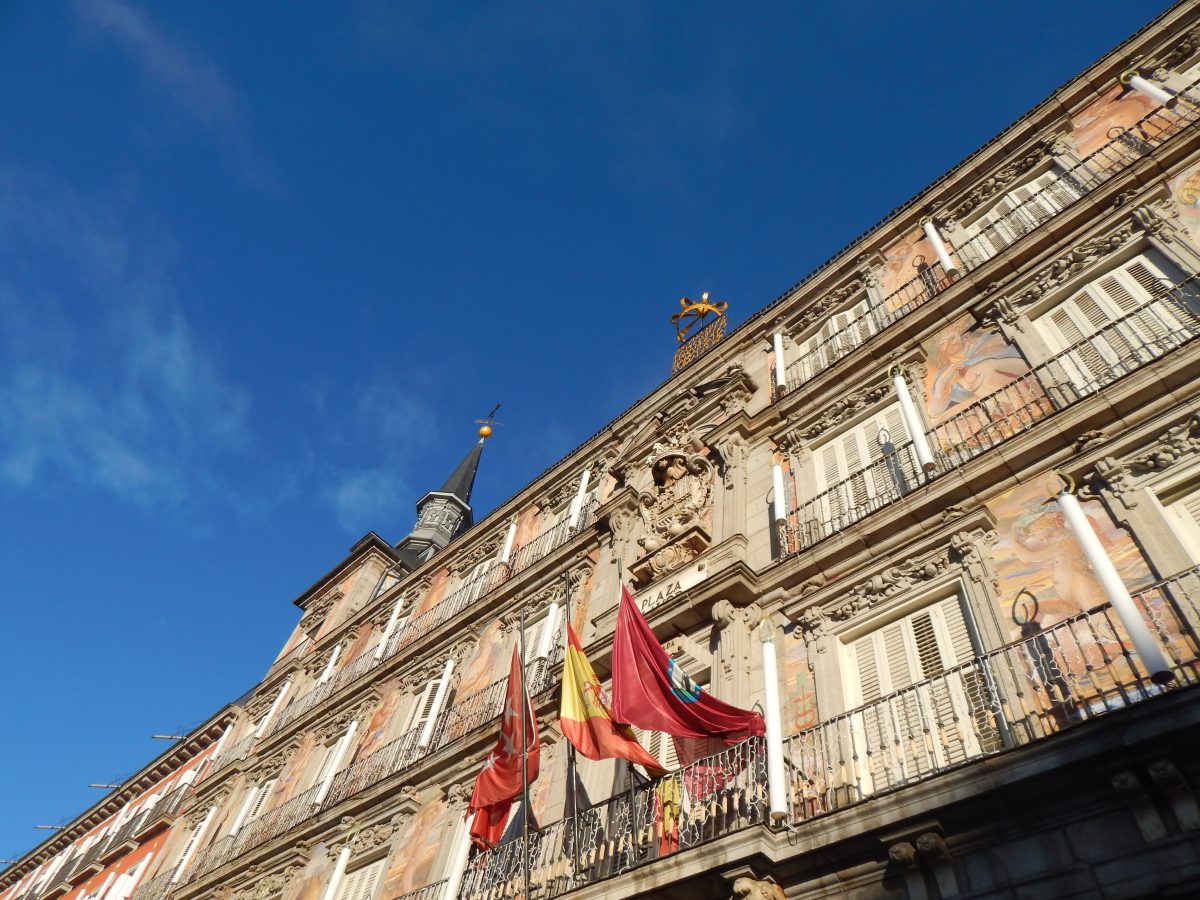 The origin of Tapas
Tapas include both drink and food. Traditionally, if you buy a drink, you get something to eat for free. What you receive may be something great, or something as bad as stale, unsalted popcorn.
It's hard to believe that the origin of something as well-known as tapas is unknown. That's right! They don't know the origin of tapas, but there are two popular theories…
Farm workers with limited money had to choose between buying food for lunch or drinking wine. They chose the wine and as you can guess, productivity in the afternoons plummeted. So the merchants started to give the farm workers free food with their wine so that they can work in the afternoons.
Tapas was used to cover the wine of the King. Every couple of years winds from the Sahara Desert blow sand into Spain. To keep the sand out of the king's wine, a piece of bread was placed on the glass.
Which theory do you prefer? I quite like the first one…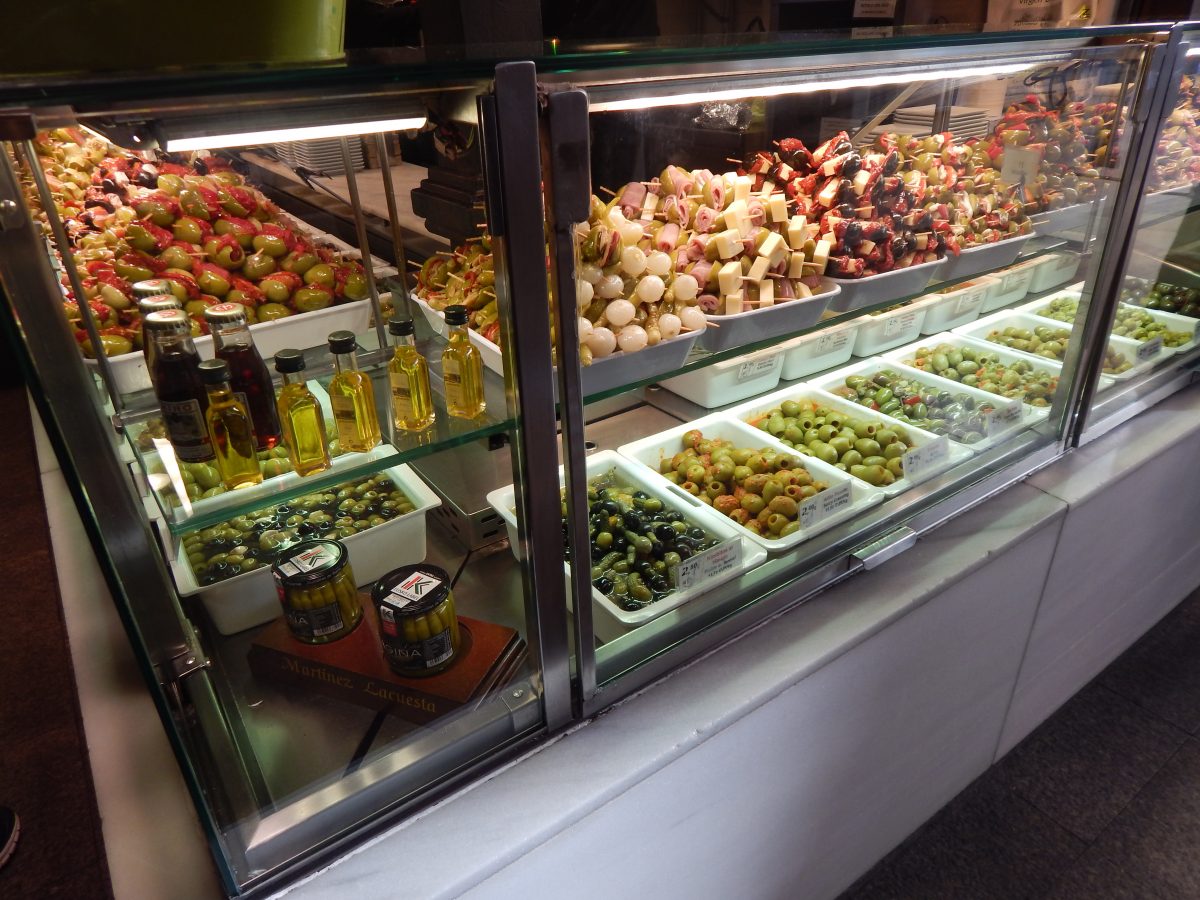 Sobrino de Botin: the oldest restaurant in the world
This restaurant holds the Guinness World Record for the oldest restaurant in the world to remain open since it first opened its doors in 1725.
Adding to its fame:
Goya used to be a dishwasher here.
Hemmingway used to party here.
The King of Spain eats here once a month.
Expect to pay around 30 to 50 euros per meal, including drinks. Reservations can be made as little as 1 to 2 days in advance.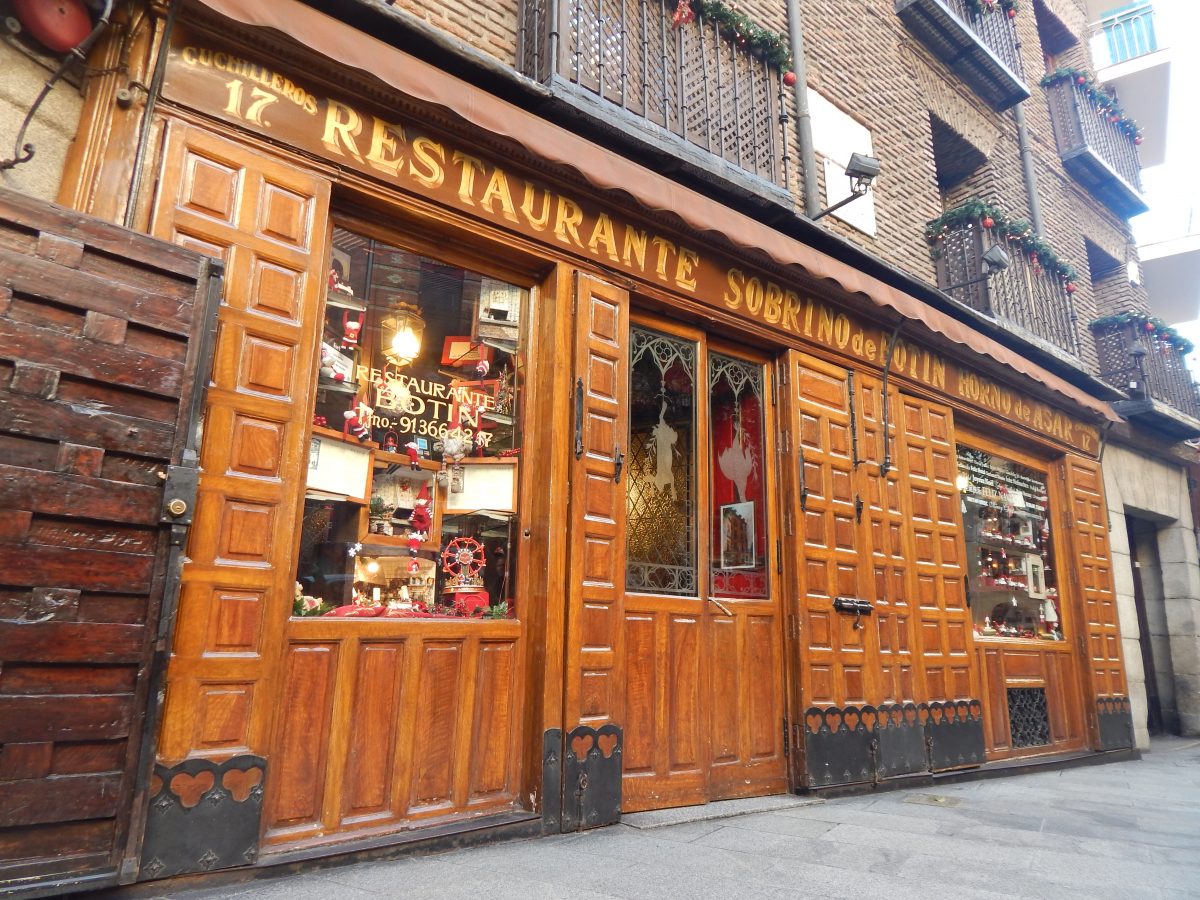 Convento de Corpus Cristi
This church/convent is famous for its cookies baked by cloistered nuns. You can also go inside the little chapel and see a rendition of 'The Last Supper'.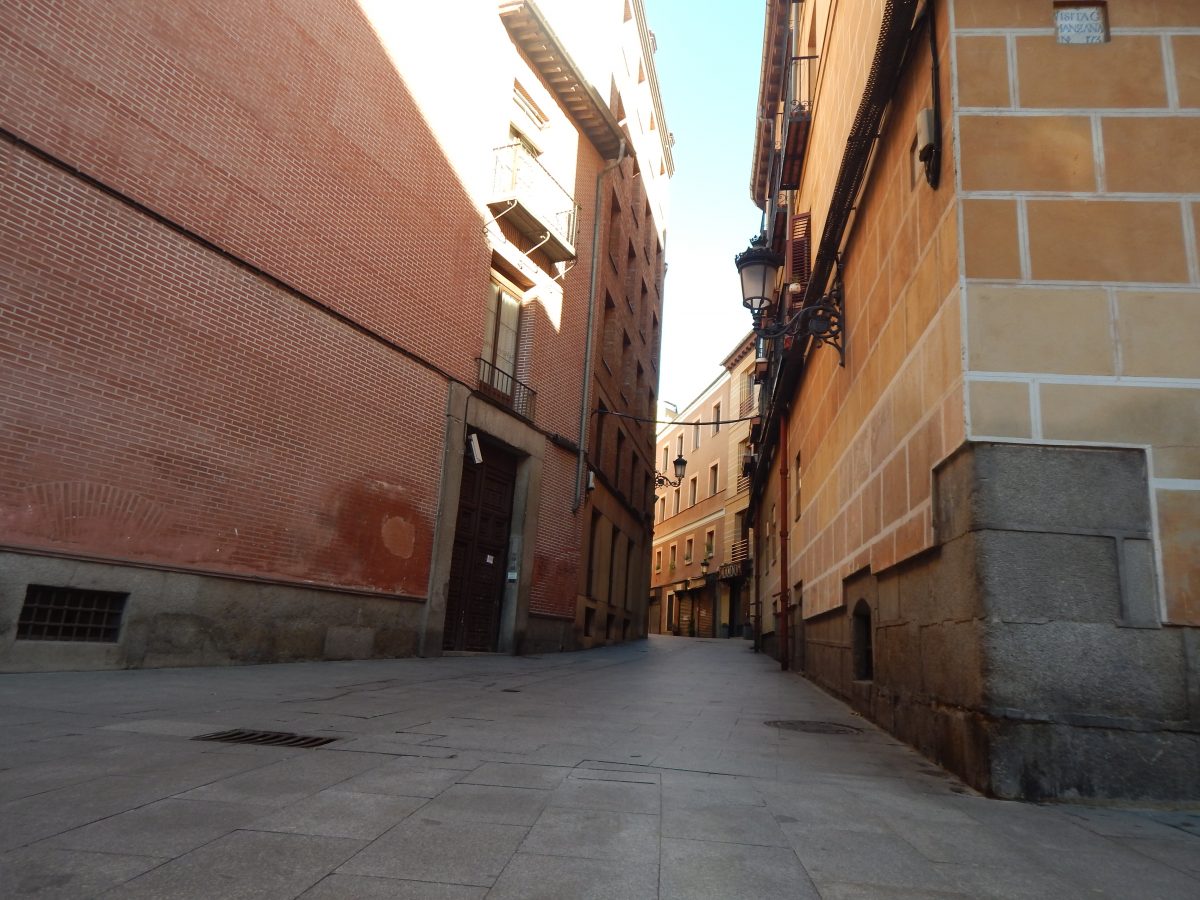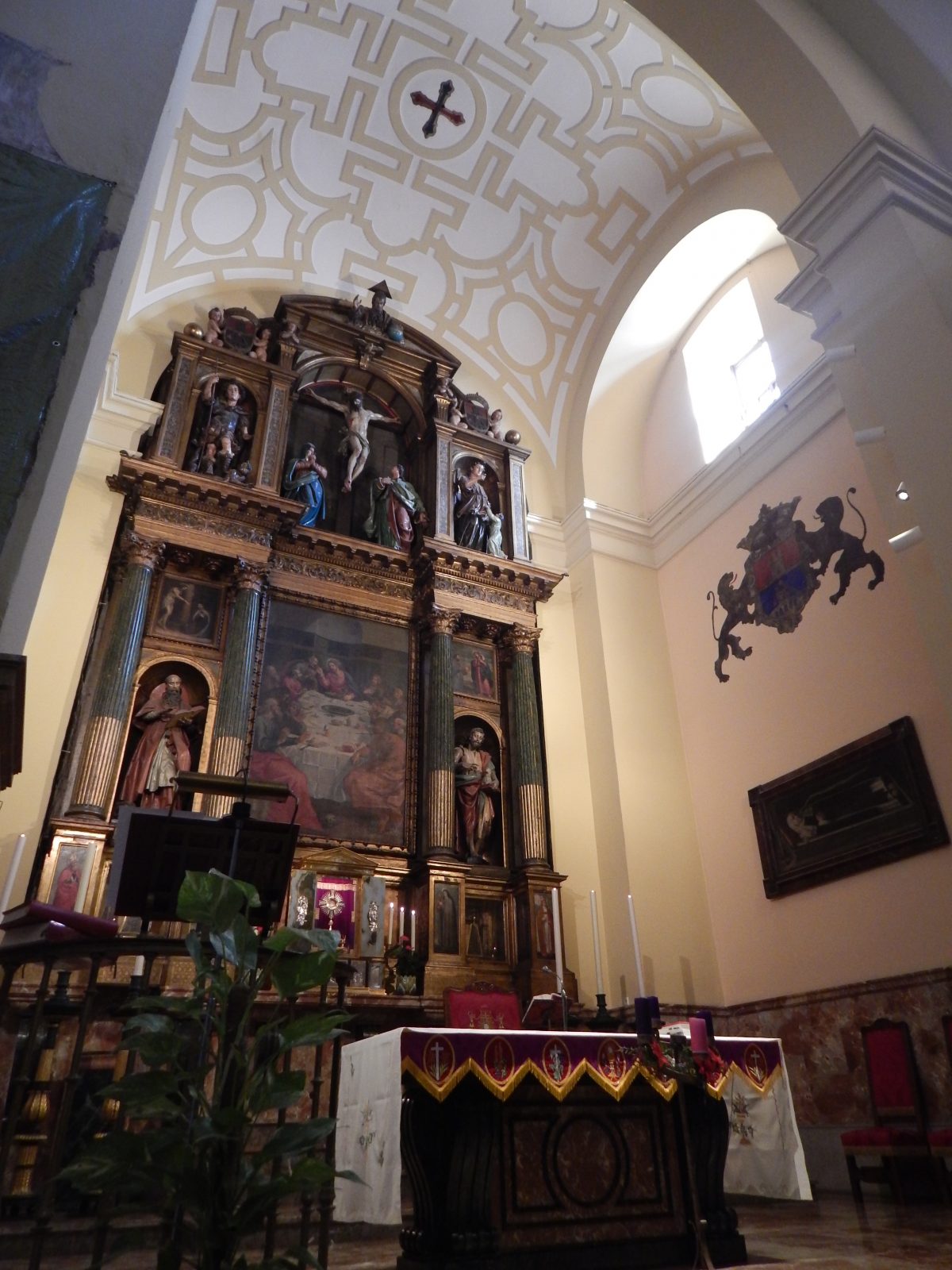 Central Market
The central market is very busy with lots of things to drink and eat. It's also a little bit more expensive than the other shops in the area. There is a free bathroom here that you can use.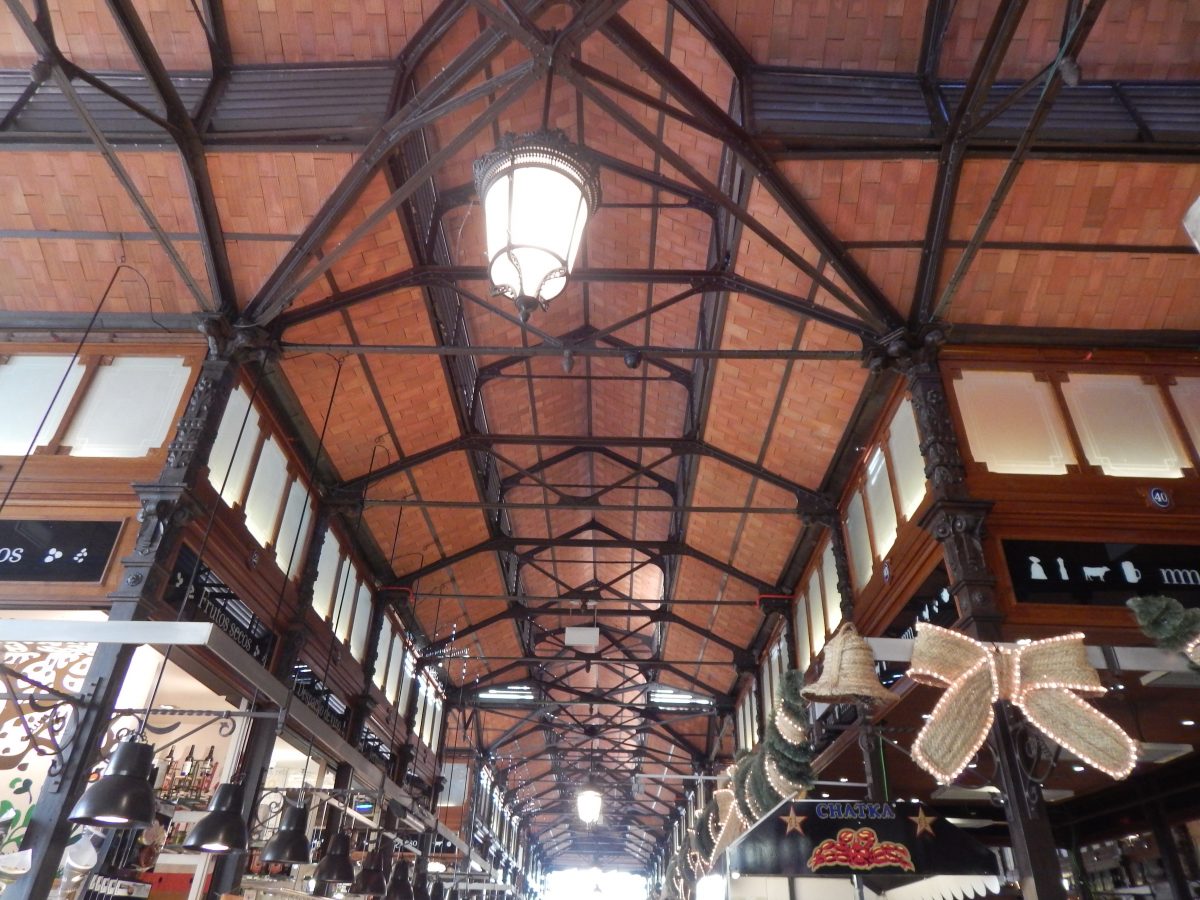 Plaza de la Cruz Verde
This is a memorial for the victims of the Spanish Inquisition. The just of the Spanish Inquisition was this: expelling Jews and Moors from Spain if they refused to convert to Catholicism. How did they accomplish this? By secretly mixing pork into all the dishes served and watching you like a hawk. Due to the beliefs held by Jews and Moors, they did not consume pork. If you were caught not eating the pork, you were sent for serious questioning….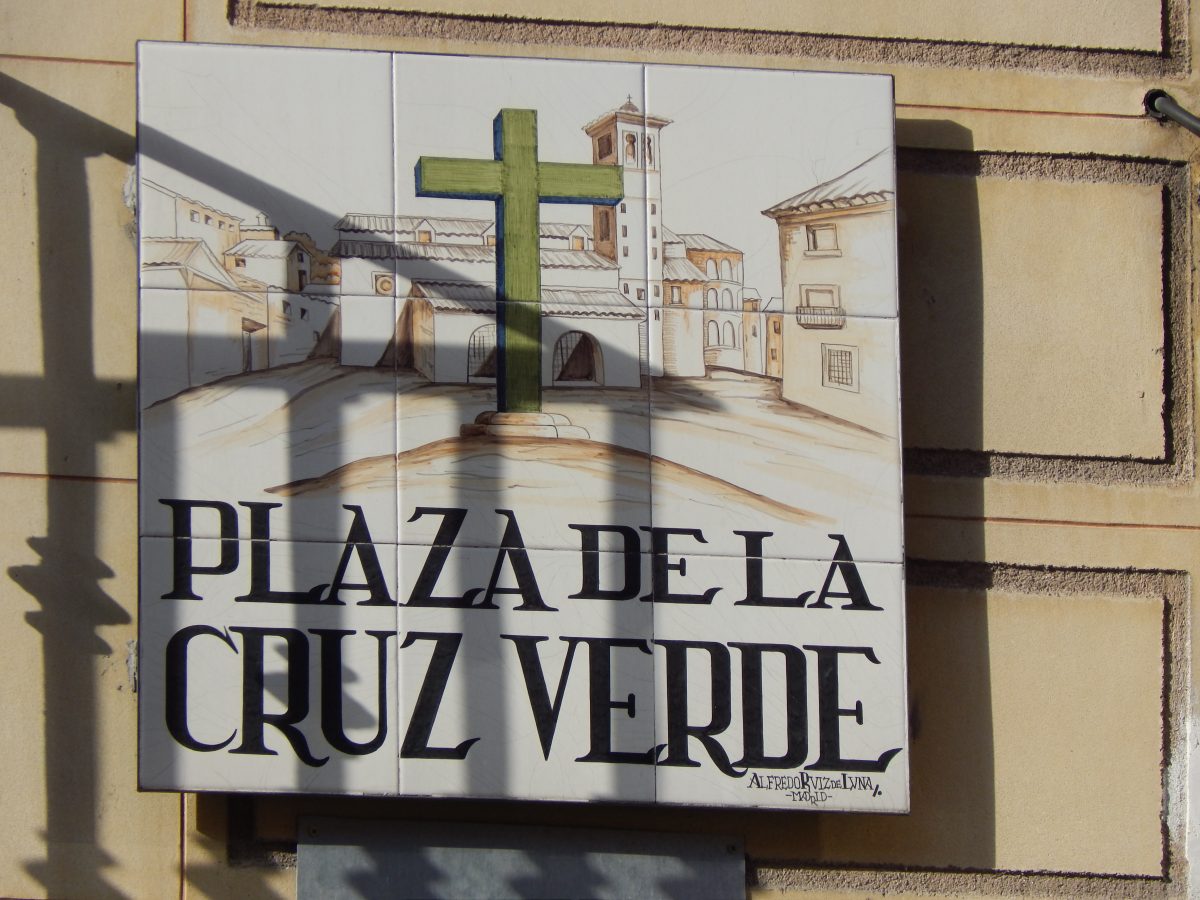 Segovia Viaduct (aka suicide bridge)
For whatever reason, lots of people have committed suicide at this bridge (well over 500 people). That stopped the moment the government placed glass around the railings of the bridge. Today, thankfully no more suicides are committed here.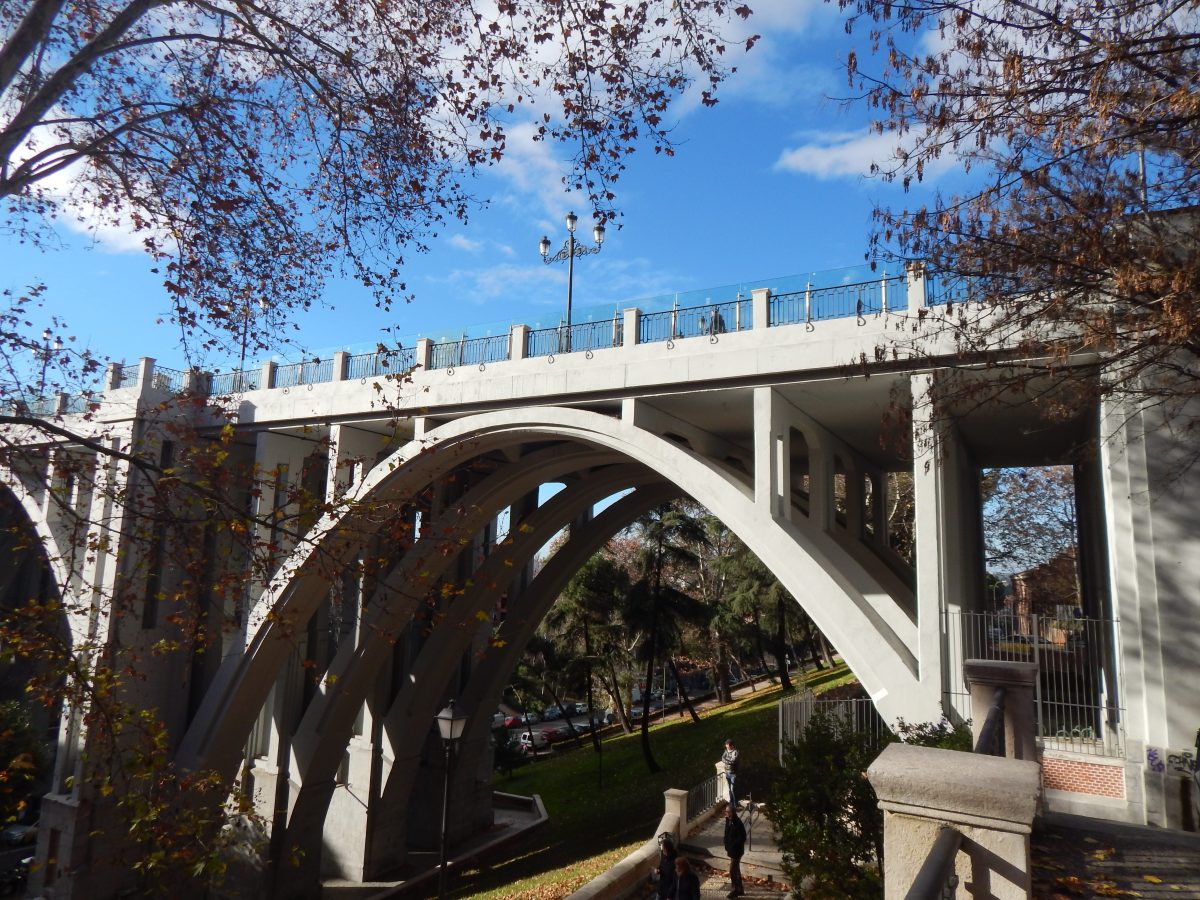 Parque emir Mohamed
In the center of this newly built park is a symbol that brings all major religions together: a star of David made from Arabic tiles in front of a Catholic church…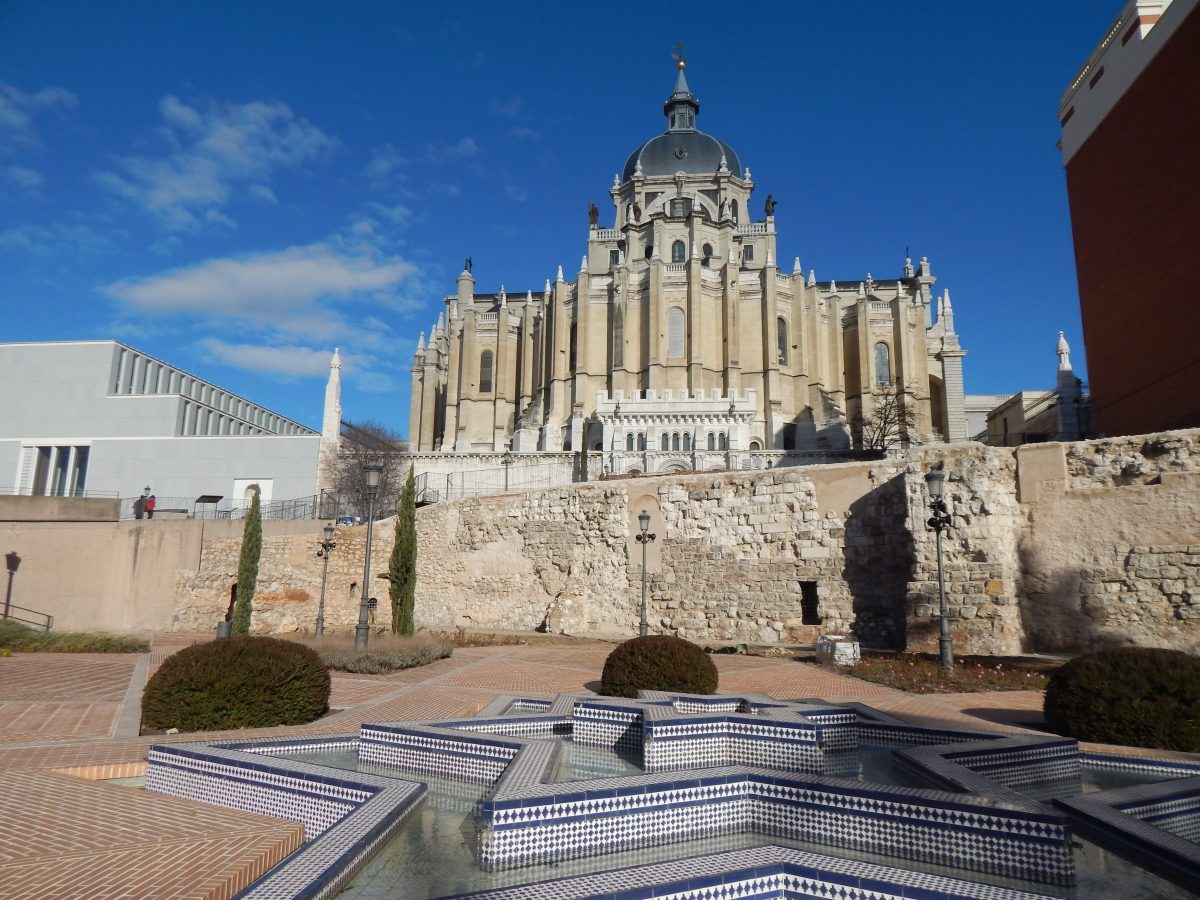 Almudena Cathedral
Ironically, this church opposite the Royal Palace of Madrid is considered to be the ugliest church in the city. This is mainly because the church has three different building styles.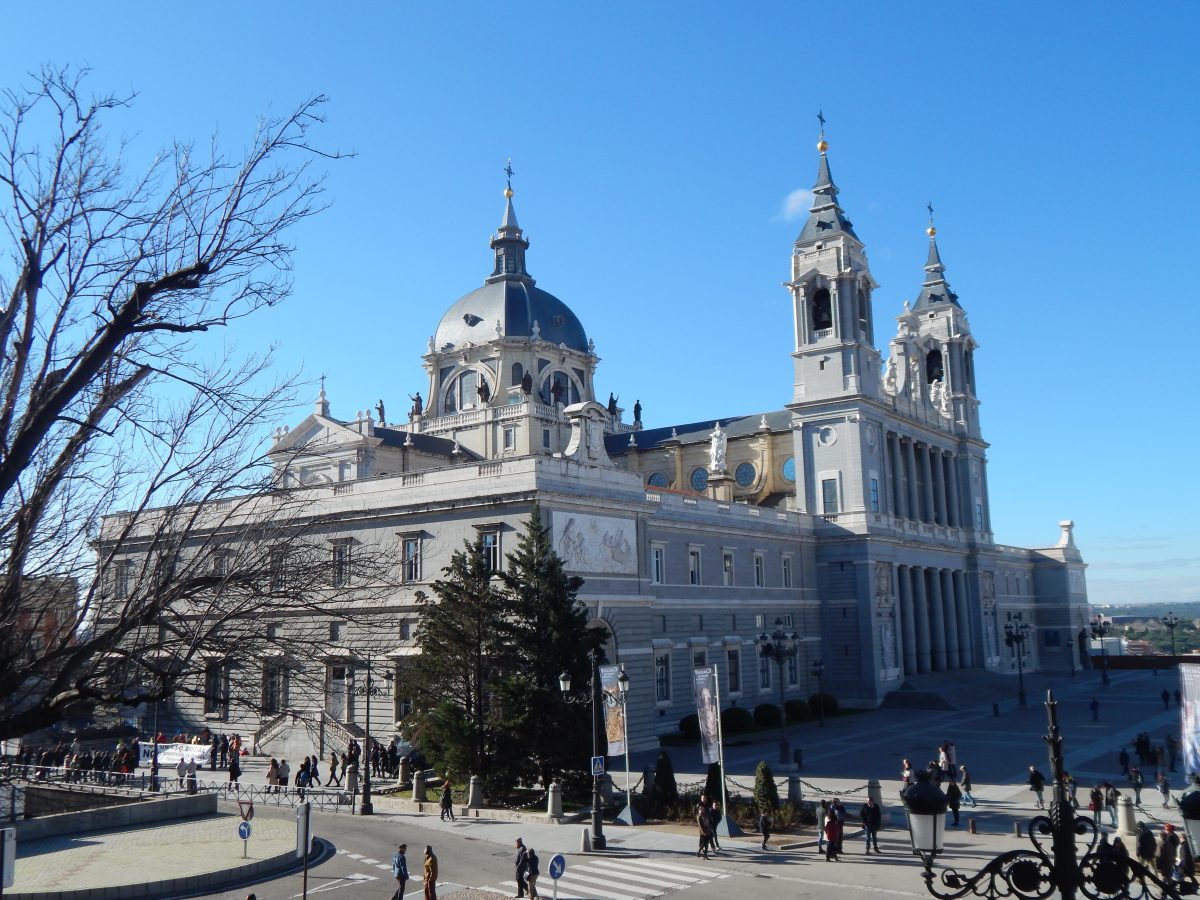 Royal Palace of Madrid
The Royal Palace of Madrid is the largest palace in the world with more than 3000 rooms! It is no longer the official residence of the royal family. This is where the free walking tour ended.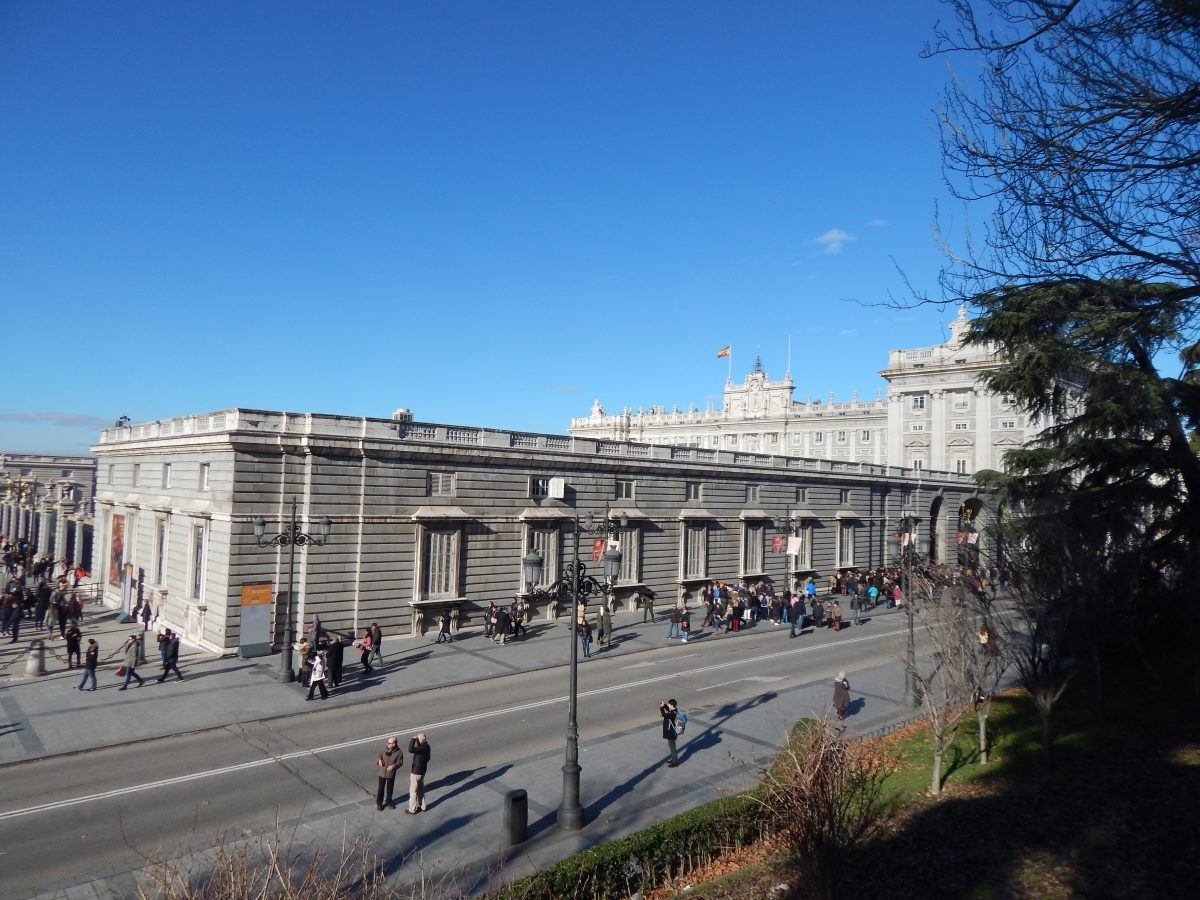 Grab an empanada for lunch
This is a classic Spanish and Latin American dish. You will find it everywhere.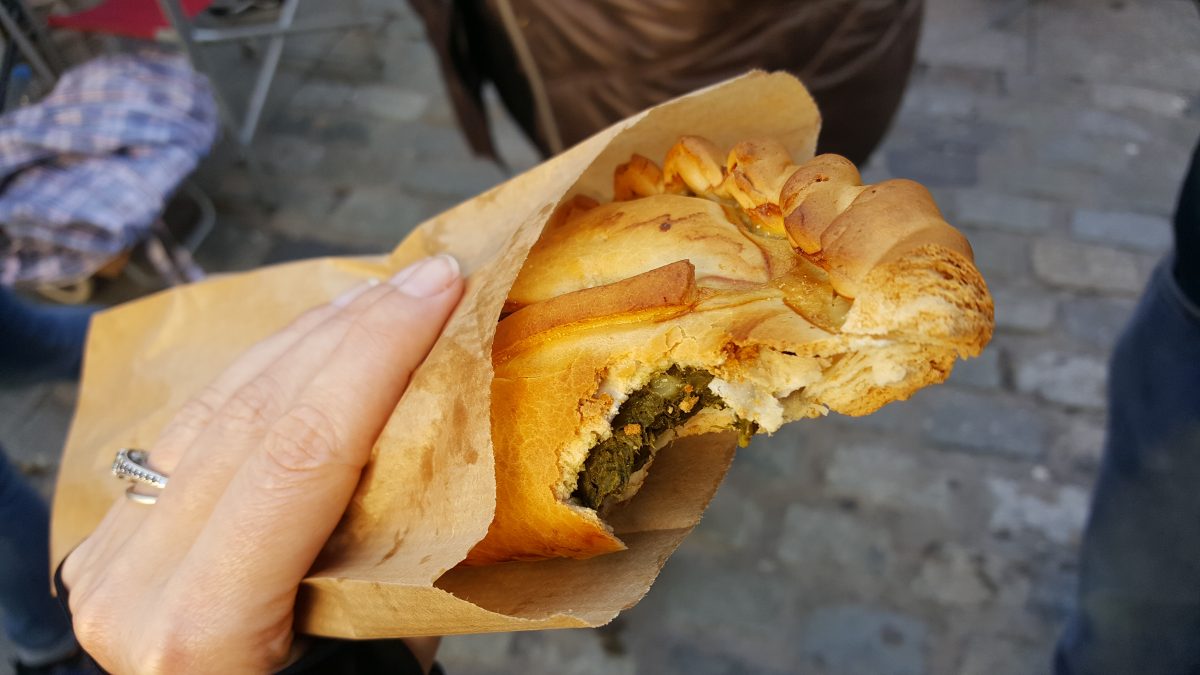 Head back to the airport
I suggest you start to make your way back to the airport at least three hours prior to your flight. I lost track of time and before I knew it, it was two hours before my flight departed and I was in the middle of Madrid. As luck would have it, I ended up on a broken train that stopped at a random station and I had no idea what to do. Luckily I saw an airport sign and I got on a C1 train. It took me straight to the airport and with one hour to spare I was sitting in front of my boarding gate.
My favourite part of my short visit to Madrid was the churros and hot chocolate! I hope to return to Madrid soon, staying at least a couple of days!