If you are anything like me, then you love eating your way through a new destination. Is there a better way to get a taste of local life than indulging in local cuisine? You don't have to answer that question because obviously, the answer is no! As I've said in my previous Zürich posts, Switzerland is expensive and that's true for the food too. I'm not going to lie, the food is pricey. Having said that, I'm totally okay with allocating a chunk of my travel budget towards food.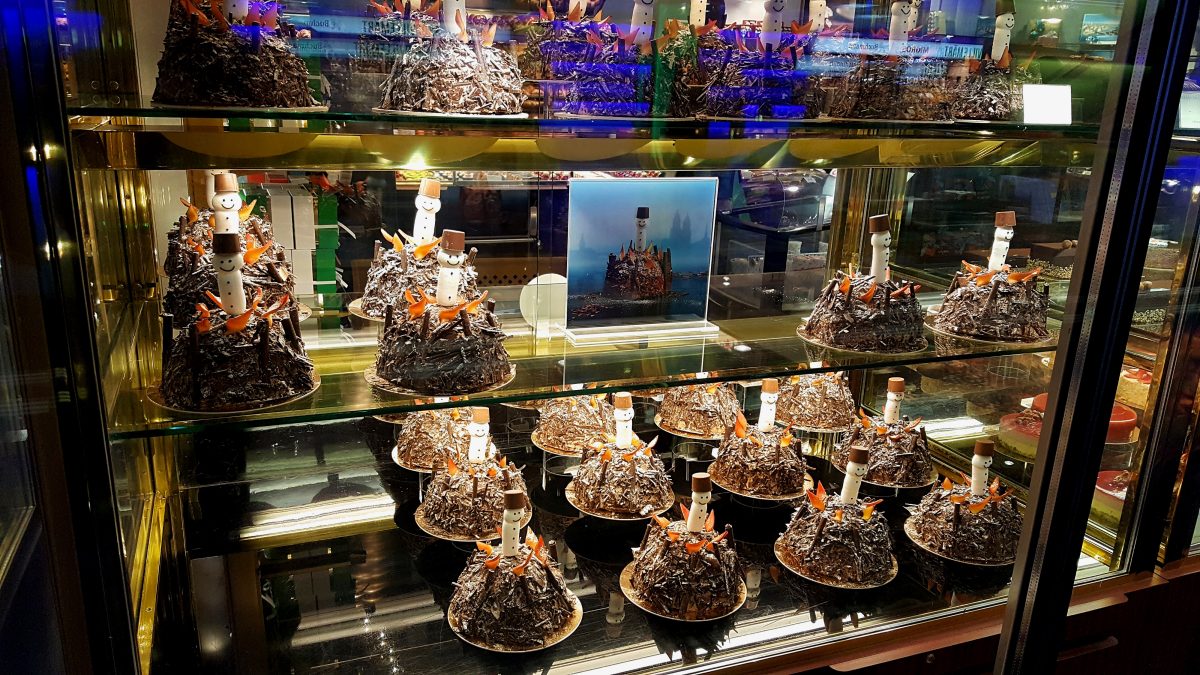 Below is a list everything I ate in Zürich, all the dishes, and restaurants you should definitely check out during your next trip to the city. Warning: this post will make you hungry!
Swiss fondue
Will a trip to Switzerland be complete without eating authentic Swiss fondue? In my opinion, no. Is it a 'touristy' thing to do? Perhaps, but fondue is popular for a reason. What makes Swiss fondue so great? It's difficult to say because it's such a simple meal: freshly baked bread (usually beer bread) and cheese. That's it! But it's so delicious and so filling!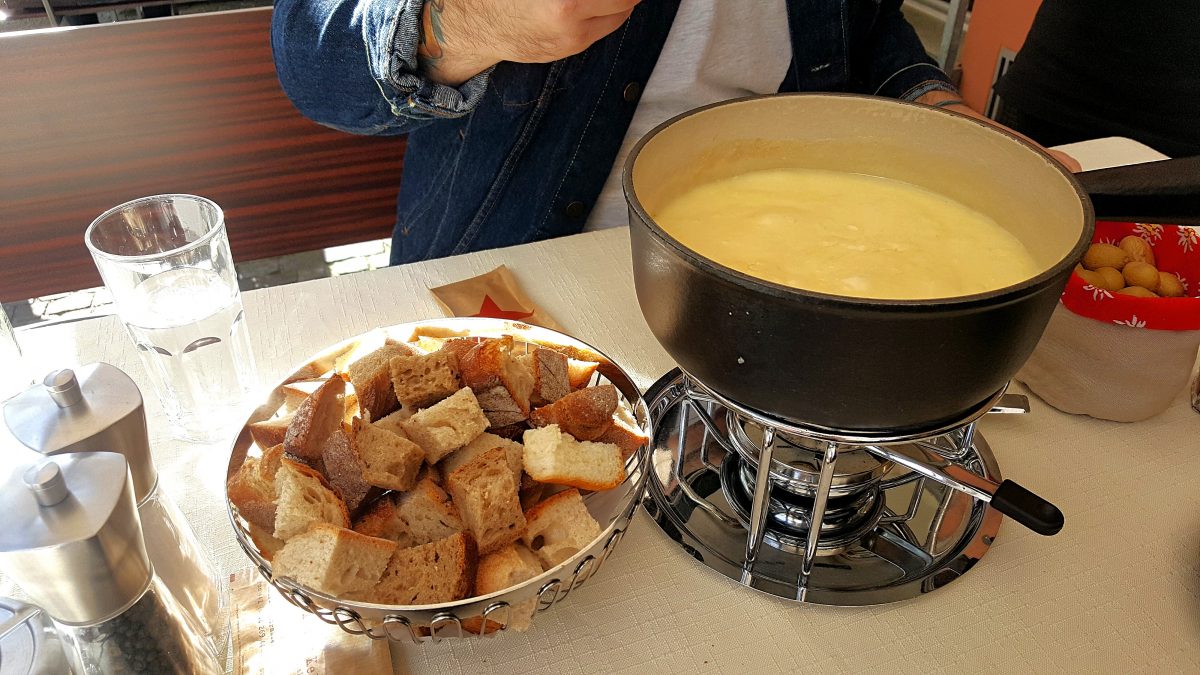 The average price of fondue is around CHF 30 per person. Finding a restaurant that serves it in Zürich won't be a problem. I highly recommend Walliser Keller where I ate. Le Dézaley also comes highly recommended. Both restaurants can be found in the Altstädt.
One last tip: Fondue is best enjoyed with a couple of friends!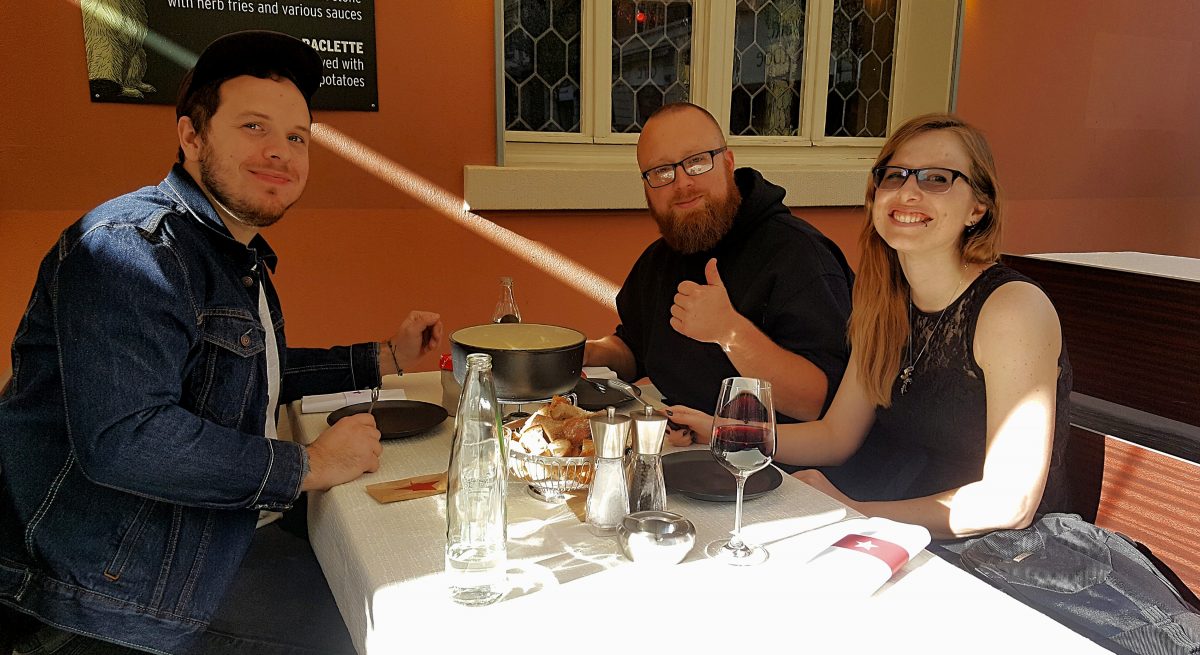 Lindt chocolate
When you find yourself in Zürich, you're a chocoholic and your favourite brand is Lindt, you are in for a treat! The biggest Lindt shop in Switzerland is just outside Zürich in Kilchberg, a 10-minute train ride away. I'm not sure if it's the biggest shop in the world (Google wasn't particularly helpful), but it certainly was the biggest Lindt shop I've ever been to.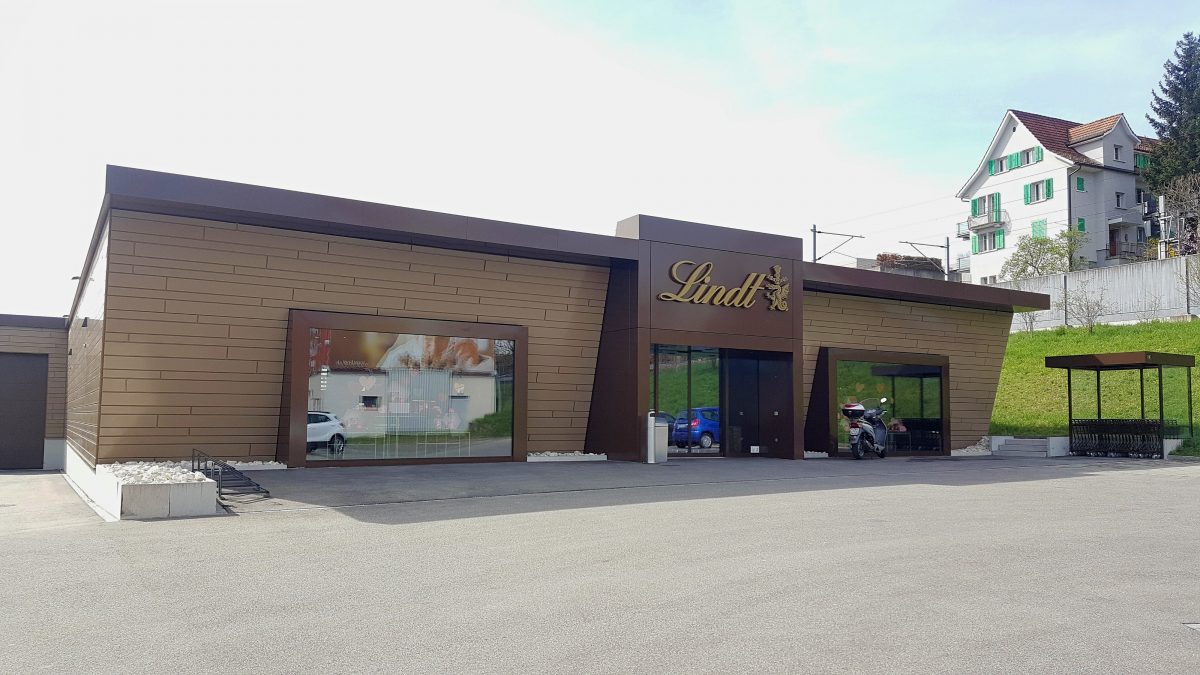 As you enter, you receive a free Lindor milk chocolate truffle. Inside the shop, you are going to find a huge variety of Lindt chocolates, from hot chocolate to giant candy bars. My visit to the shop was two weeks after Easter, so all the Easter chocolates were marked down. Score! You can also buy your favourite chocolates in bulk.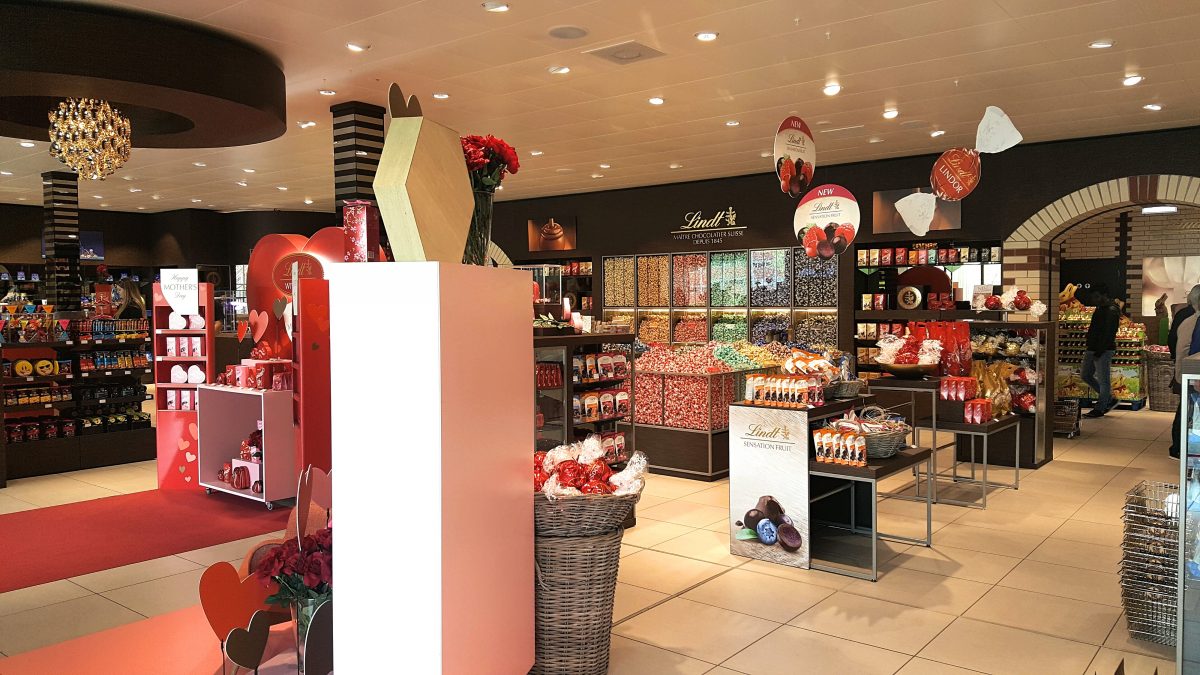 Luxemburgerli
You'll find lots of Sprüngli shops and cafes all over the city (in Zürich, Lindt and Sprüngli are separate). The shops sell chocolate, freshly baked goods, and the infamous luxemburgerli. If you have a sweet tooth (or even if you don't), you have to try luxemburgerli. Luxemburgerli is essentially a macaron, just smaller and lighter (and in my opinion tastier). The oldest Sprüngli shop (also the oldest chocolate shop) in the city can be found on Paradeplatz.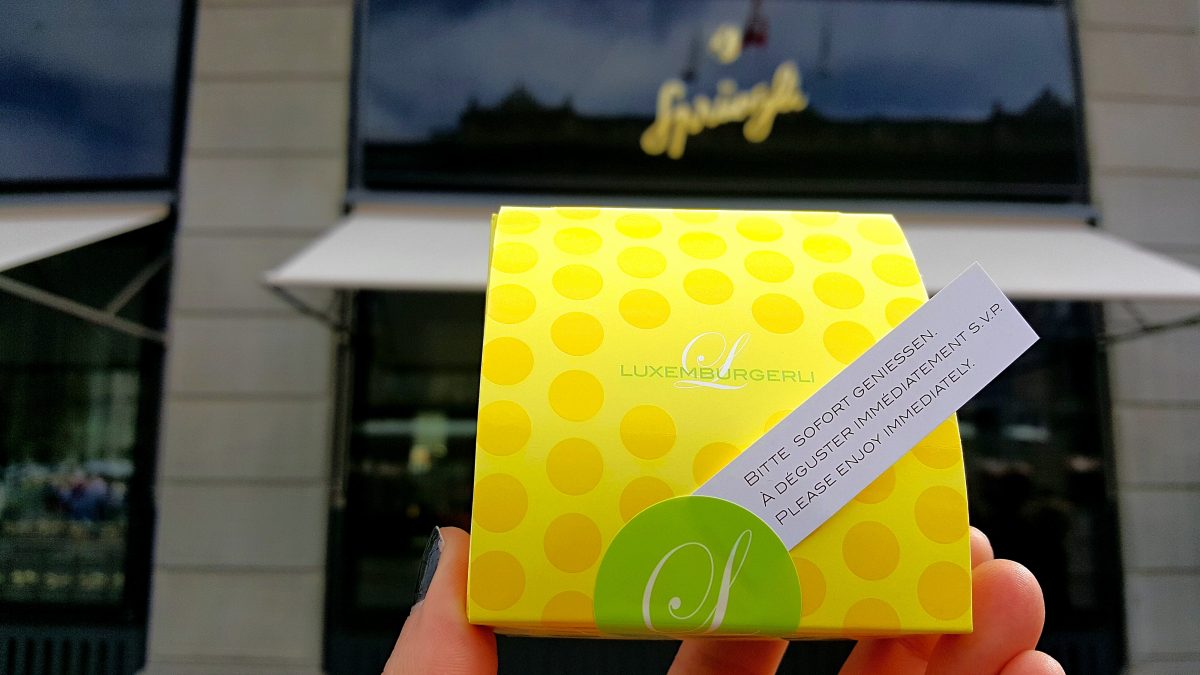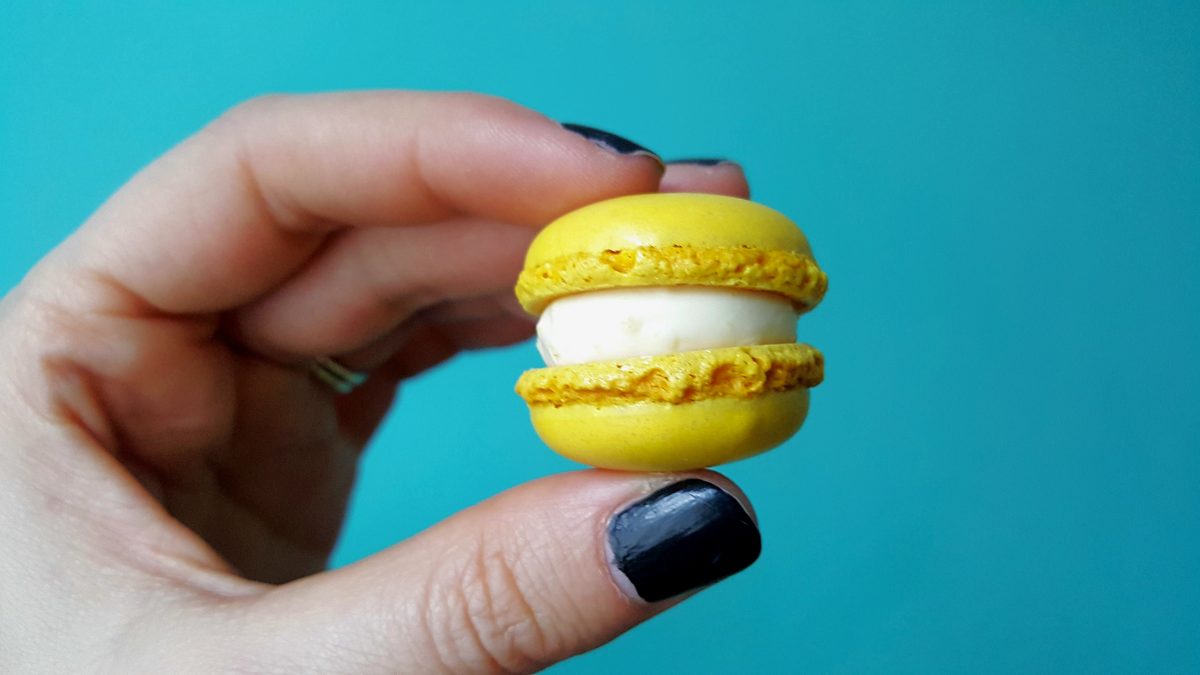 Other dishes to try (besides fondue)
There's more to Switzerland than cheese and chocolate! Other local dishes to try include rösti and spätzli. Rösti is giant potato fritters (similar to hashbrowns) and usually served with fried eggs. Spätzli is pasta, similar to spaghetti but just a little bit thicker. Two great restaurants to enjoy these and other local dishes are Rheinfelder Bierhalle and Zeughauskeller. The latter is very popular but perhaps a little bit touristy.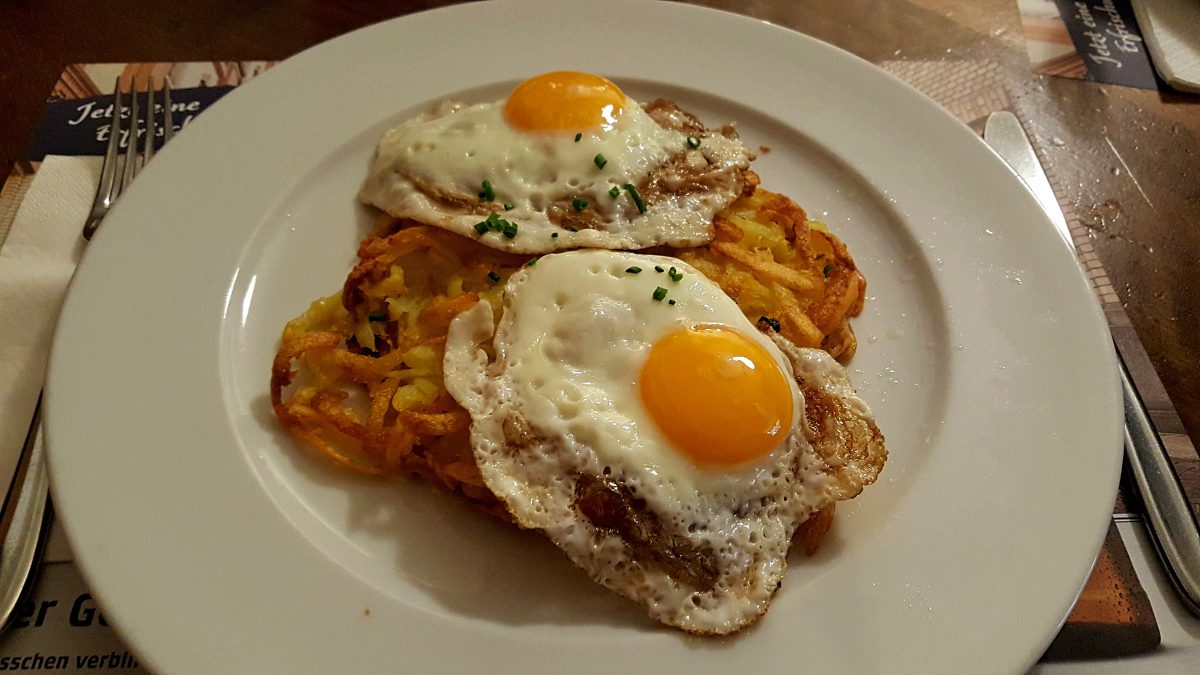 Swiss hot chocolate
The Altstädt of Zürich is a maze of quaint cobblestones streets. Besides walking around this part of the city, my favourite way to enjoy it is sitting at a café, sipping a hot beverage and doing some people watching. Trust me, drinking Swiss hot chocolate is a must!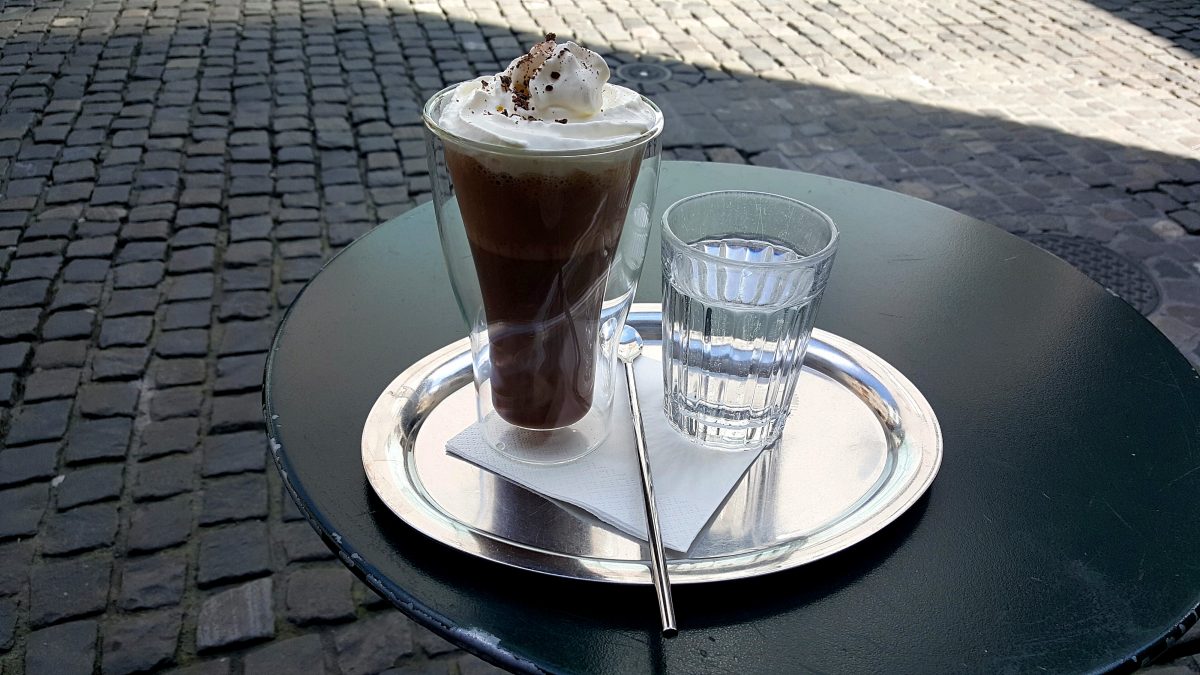 Vegetarian food at Haus Hiltl
When I heard that the world's oldest vegetarian restaurant is in Zürich, I could hardly contain my excitement. Haus Hiltl has been serving up delectable vegetarian food since 1898. Of course, I had to eat here!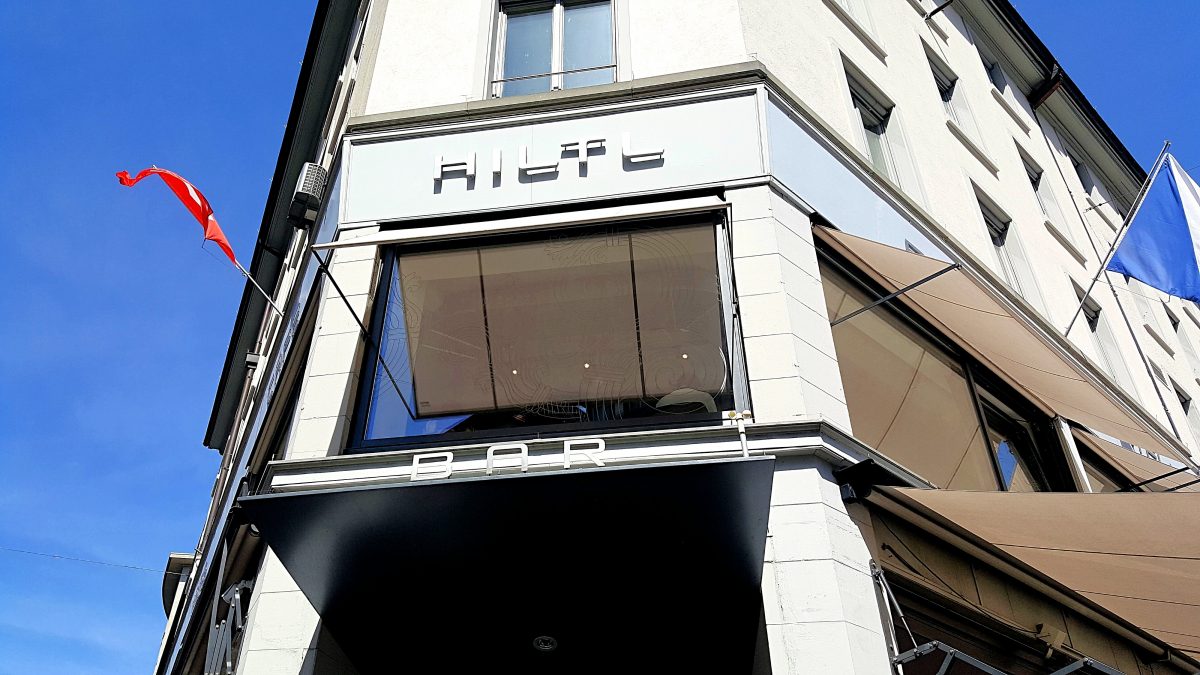 There are three ways to enjoy the delicious food at Hiltl. You can grab a sandwich or a wrap at the small deli (a great budget option). You can sit down in the restaurant for an a la carte meal. Or you can help yourself to a huge buffet. After seeing the variety of dishes to choose from at the buffet, it was a no-brainer for me. From local dishes to oriental favourites. All the dishes were vegetarian, and it was so great to plate up without having to constantly worry about consuming meat.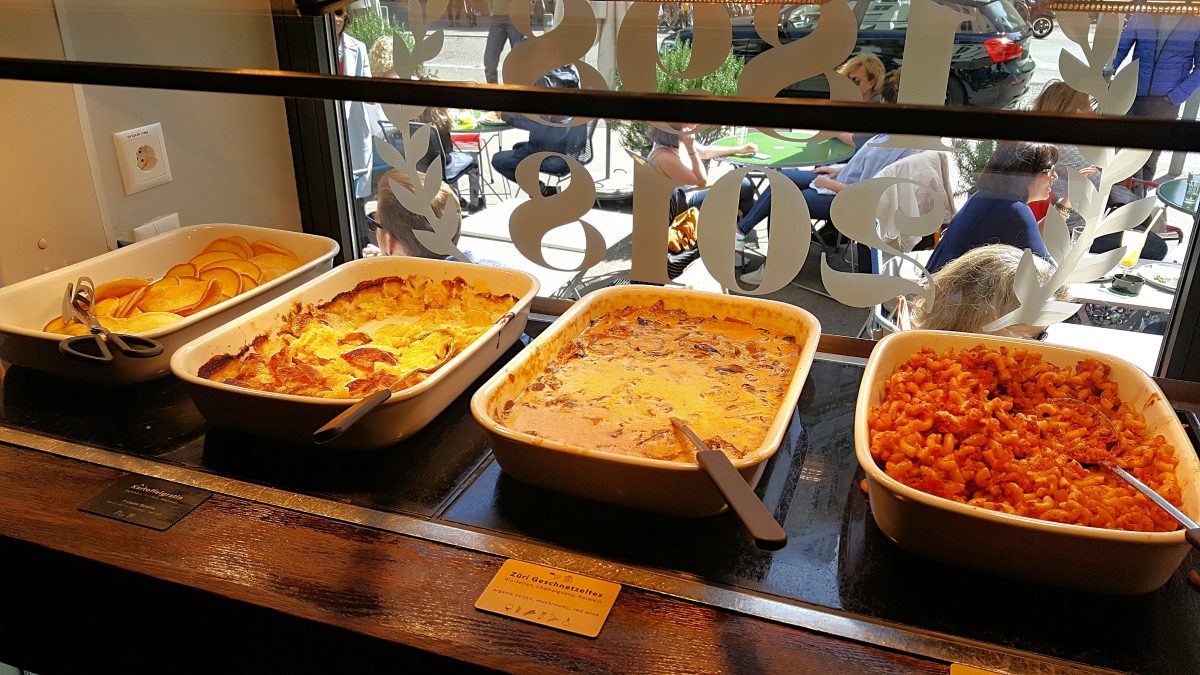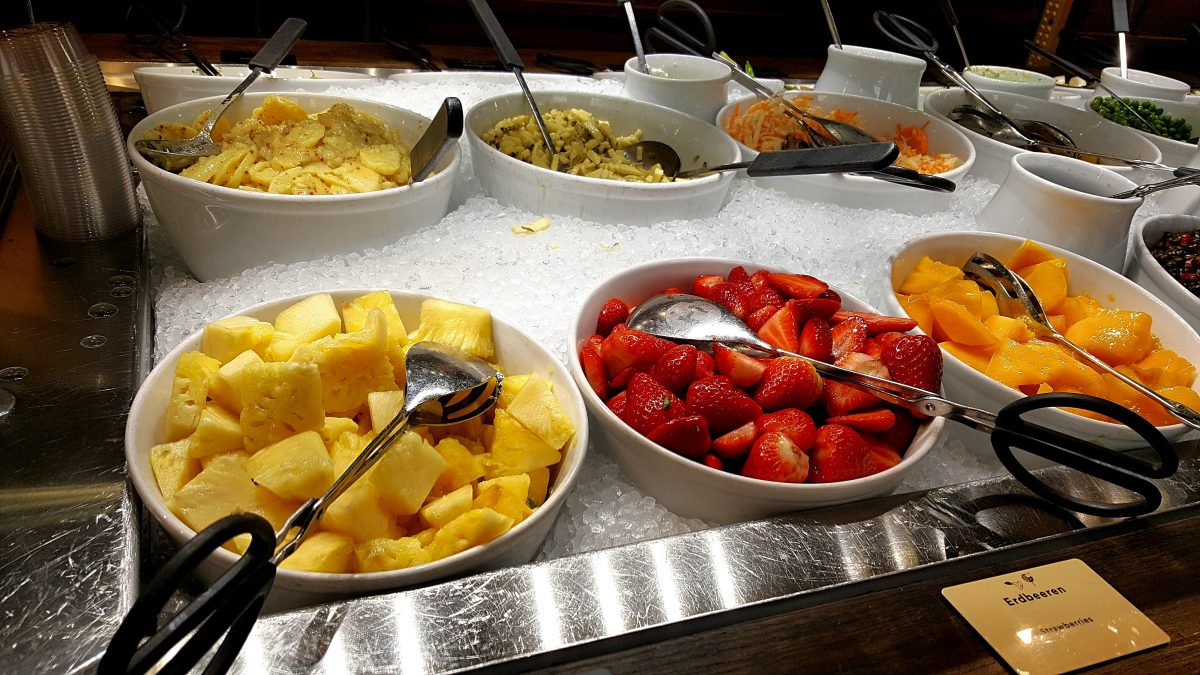 And let me just say, the food was delicious and reasonably priced (for Zürich). I had a generous plate of food for only CHF 20. If you are a vegetarian or vegan, you cannot skip Haus Hiltl!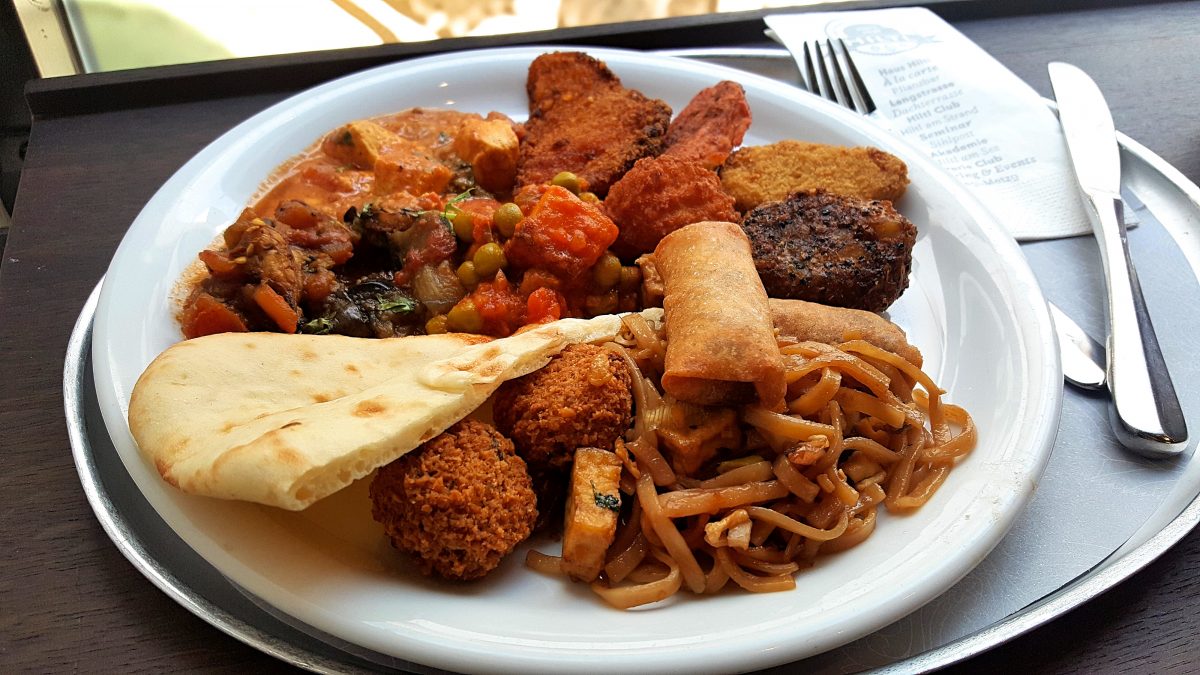 Food from the supermarket
If you are on a strict budget and have access to a kitchen, then buying and preparing your own food is definitely the way to go. The most popular supermarkets in Zürich are Coop and Migros. Buy and prepare your own rösti or spätzli, or enjoy a cheese platter (which I highly recommend). Or buy Lindt chocolate bunnies for CHF 1 (if you're lucky).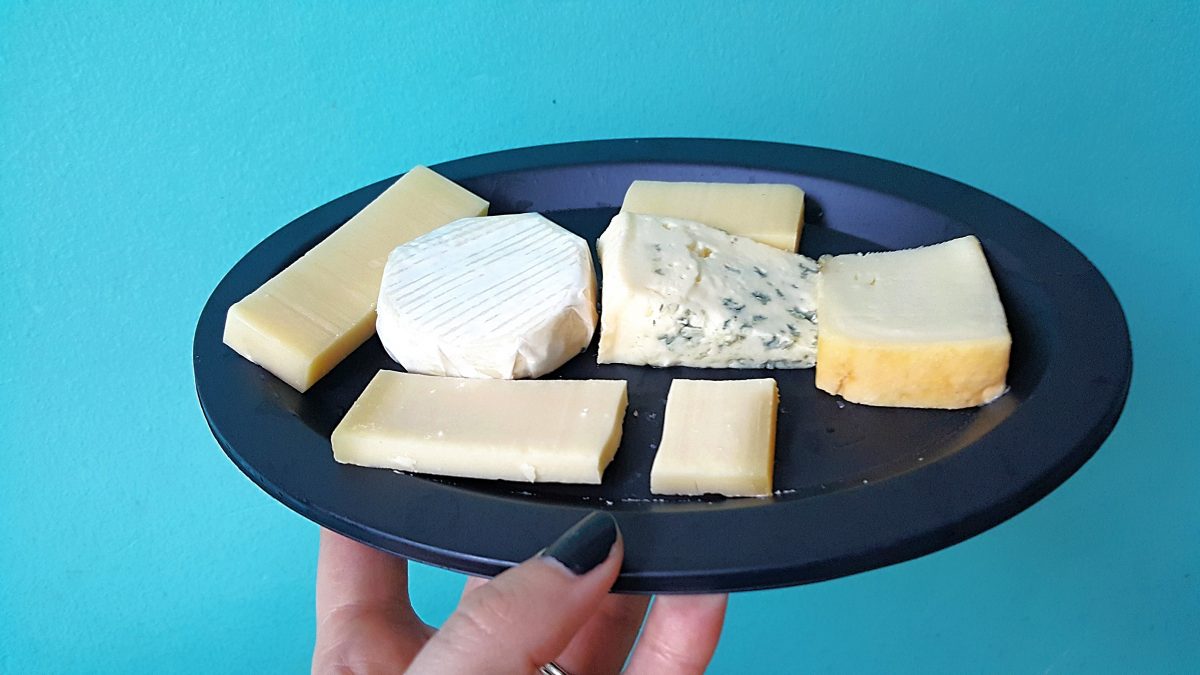 I hope you enjoy the food in Zürich because I sure did!
Pin for later.