It's no secret that Switzerland is expensive, from transportation to food, and everything in between. When it comes to finding affordable accommodation in Zürich, you have three hostels to choose from. I opted to stay at Hostel Biber. Here's why: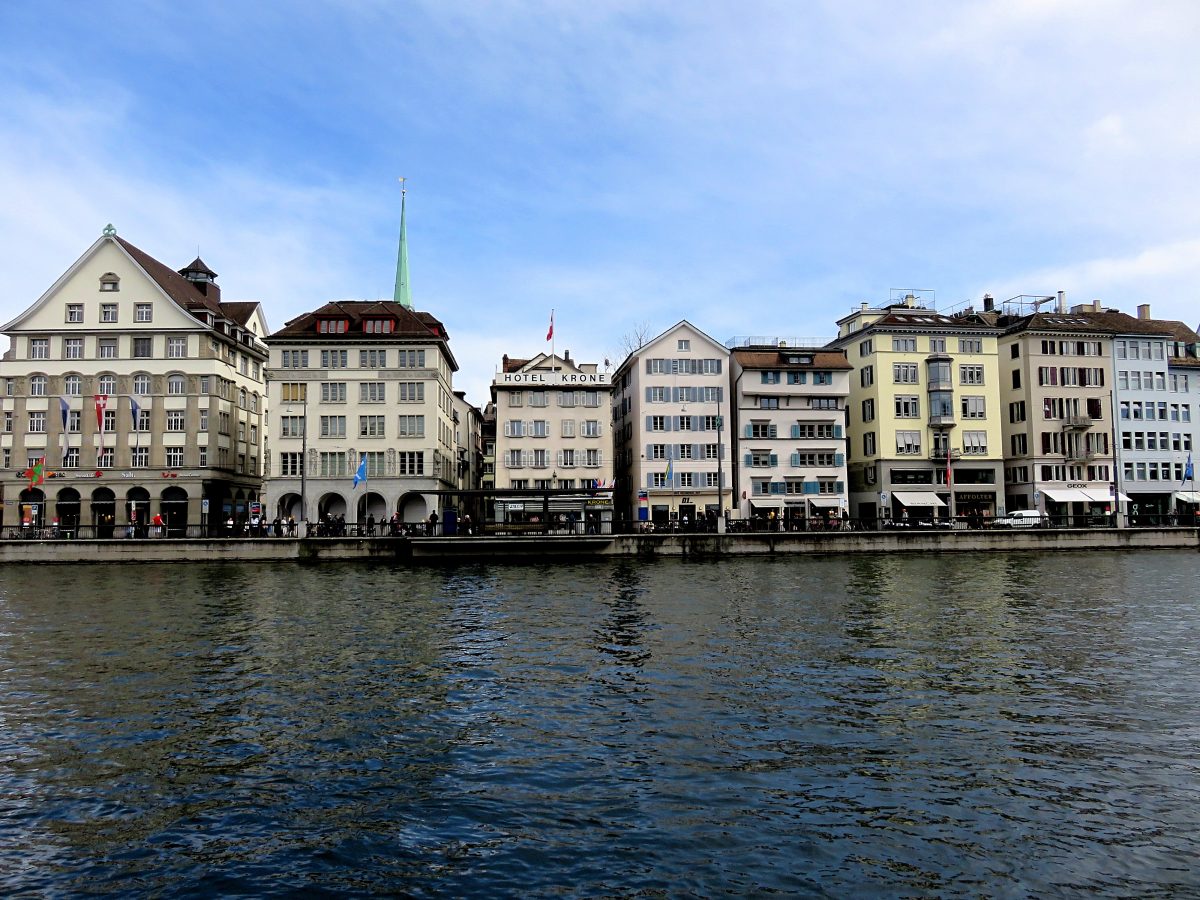 Location of the hostel
When I say the location of the hostel couldn't be better, I definitely mean it. Hostel Biber is located on Niederdorfstrasse in Altstadt Zürich. All the attractions can easily be reached on foot, for example, Grossmünster is only five minutes' walk away. The main train station is only one kilometre away while there are many restaurants and supermarkets with walking distance. When you stay at Hostel Biber, you are in the heart of Zürich.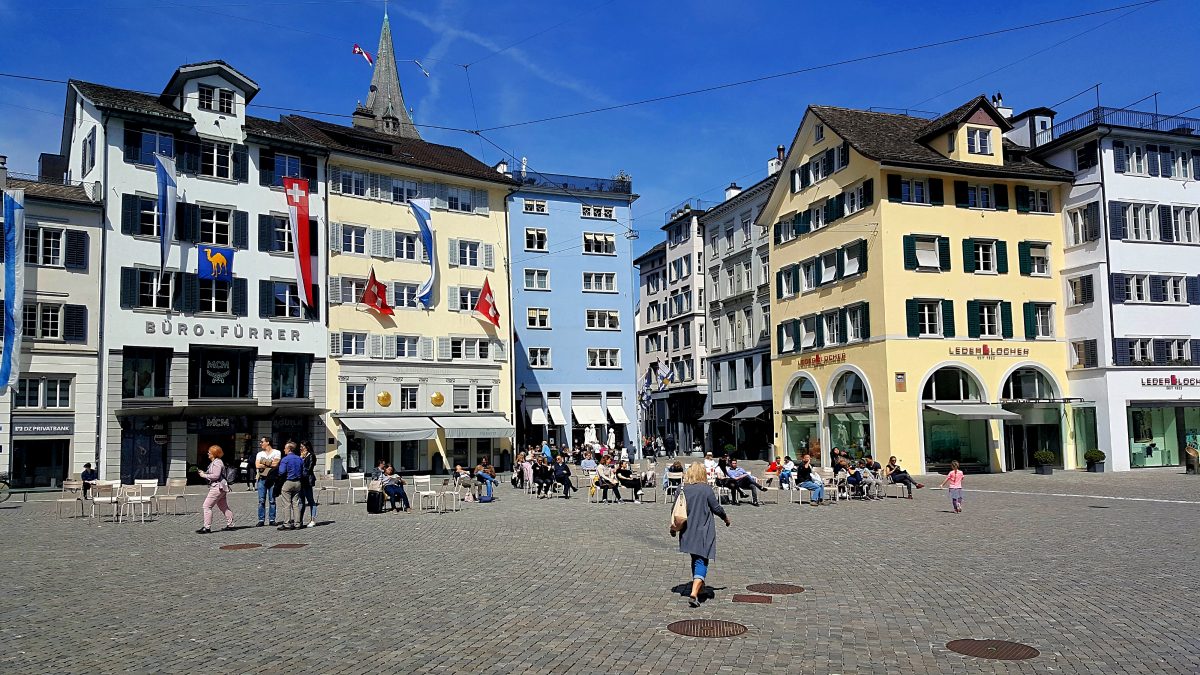 Dorm rooms
The hostel offers mixed, male or female dormitory rooms. At the time of my booking, only the 6 bed mixed dormitory rooms were available. But luckily for me, my roommates were all girls (I prefer staying with girls because guys are usually loud and messy).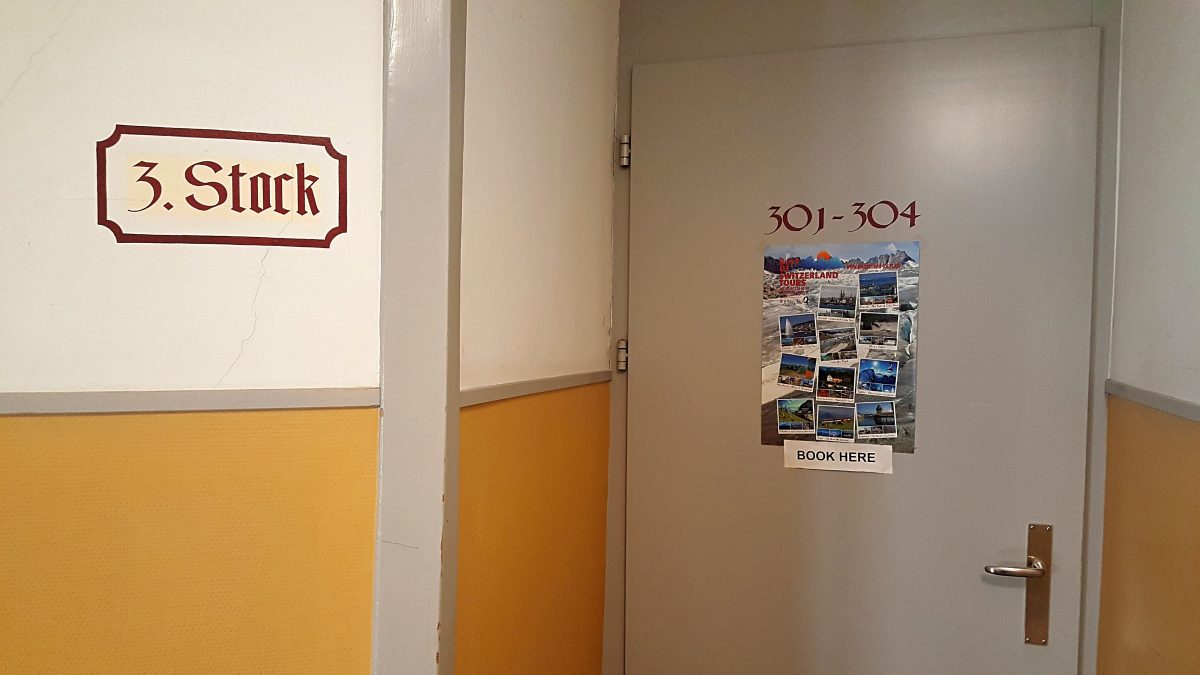 The dorm room itself was spacious enough with three bunk beds. In the one corner of the room, you'll find small lockers to store valuables in. Luggage won't fit in the lockers though (maybe a small backpack).
There are no bathrooms in the rooms, only a washbasin. Instead, each floor has a communal bathroom with two toilets and two showers. The bathrooms were, for the most part, clean and tidy.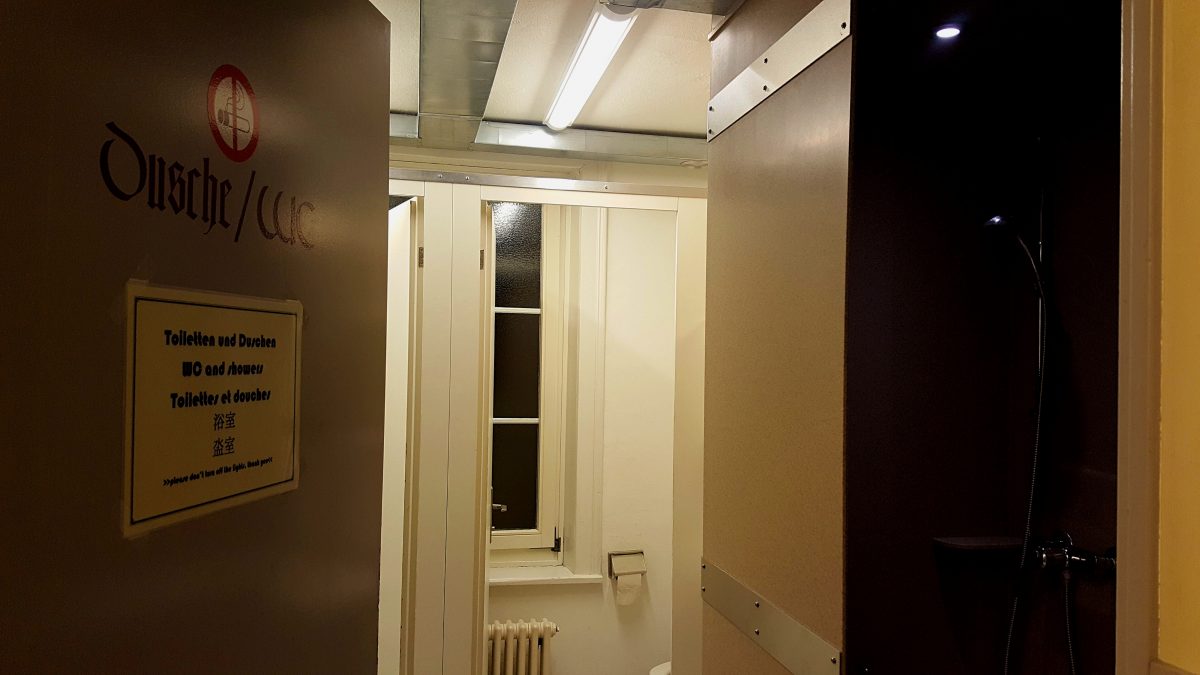 One thing to note: bedsheets are not included in the price and must be rented separately for CHF 3. You are allowed to bring your own sheets and/or sleeping bag.
Self-catering facilities
Each floor has a small kitchen were to can store and prepare your own food. That's definitely the way to go if you're on a strict budget. The Coop Supermarket is only seven minutes' walk from the hostel. Here you can stock up on everything you need to prepare your own meals.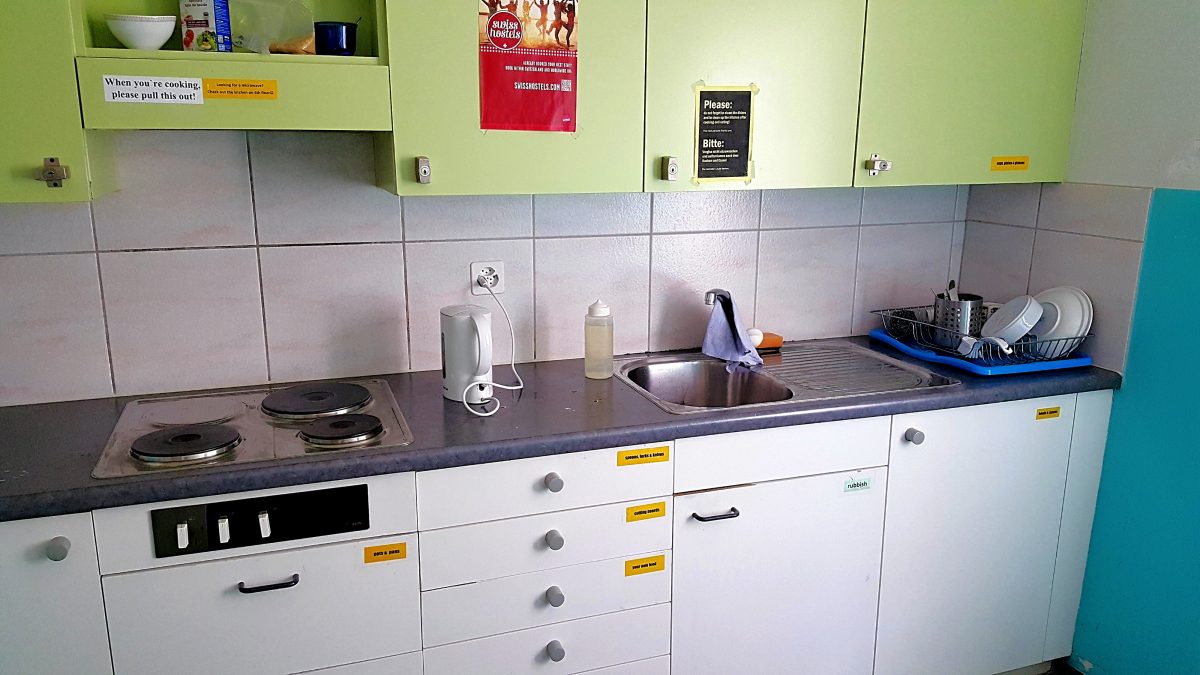 Staff members
During my two-day stay in the hostel, I interacted with three staff members. They were all friendly and helpful, happy to make recommendations and answer stupid tourist questions they've probably been asked thousands of times.
Reception hours are limited, from 08h00 to 12h00 in the mornings while check-in is only possible between 15h00 and 22h00.
Common areas
The hostel doesn't really have common areas to speak of, only the room at reception. It's a small but comfortable area to charge your phone and make use of the free Wi-Fi (especially after you've checked out).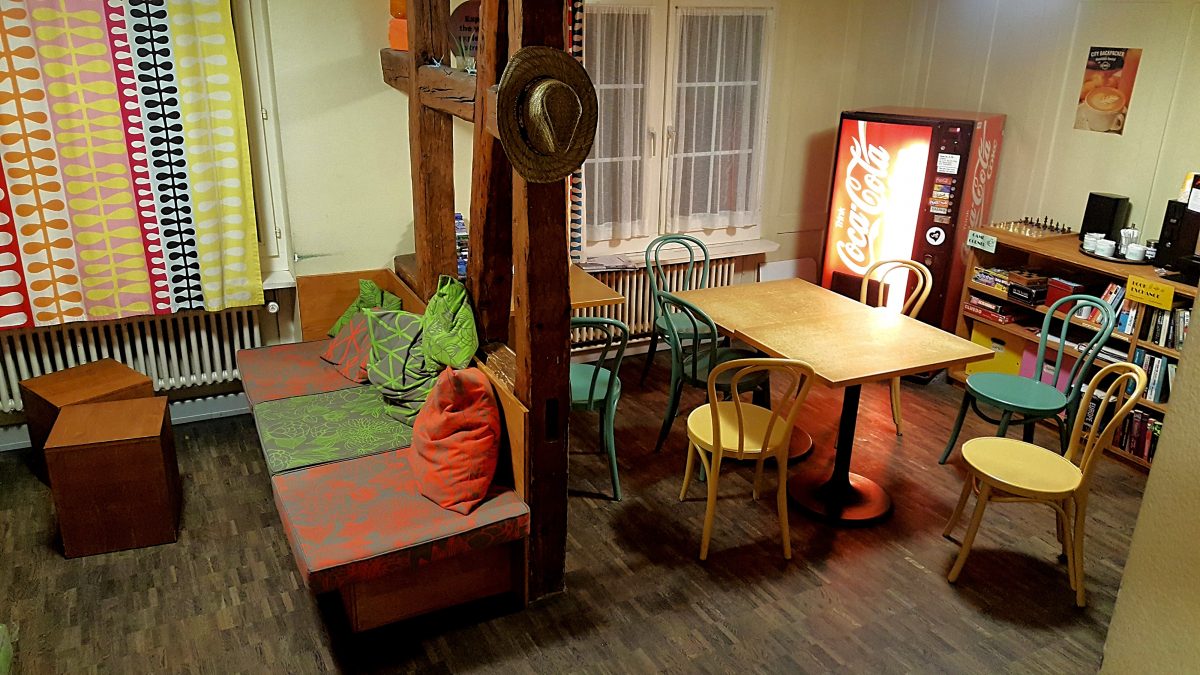 Why I liked this hostel
Oh, I haven't even mentioned the terrific roof terrace yet! Be sure the check out the beautiful view during your stay.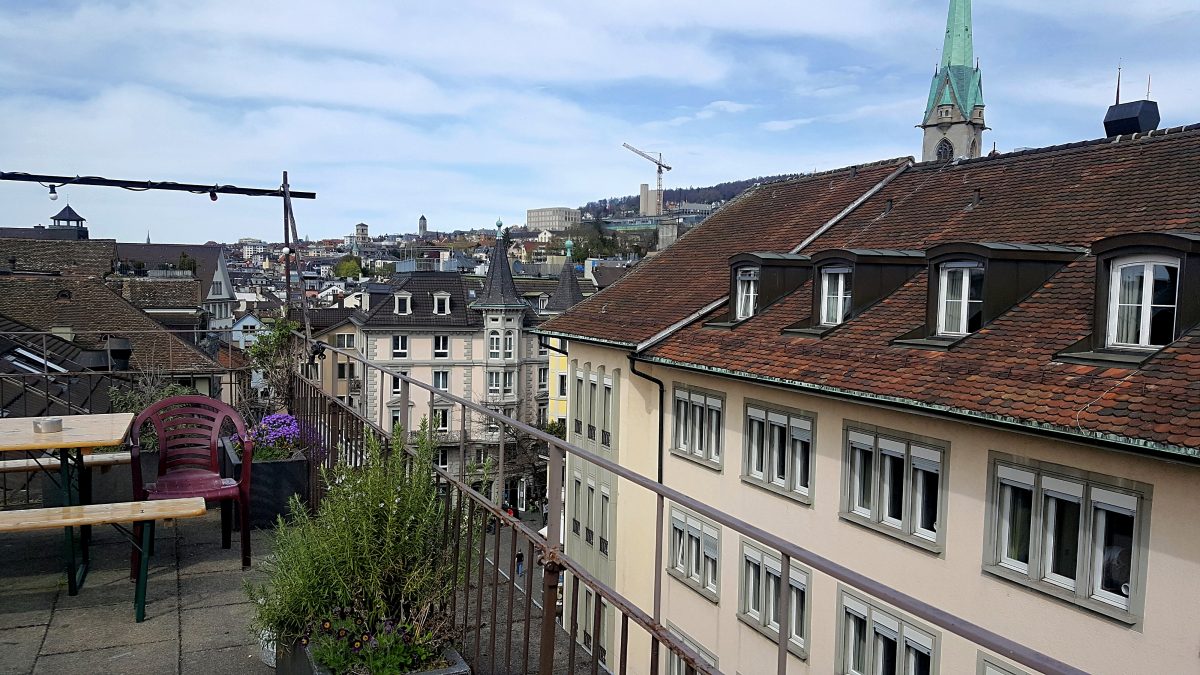 I enjoyed my stay at Hostel Biber because it's the cheapest hostel you'll find in Zürich, with the best location, free fast Wi-Fi throughout the hostel, helpful staff members and the great view doesn't hurt either.
Would I recommend Hostel Biber?
For sure, I wouldn't hesitate to recommend it to my friends and family. Hostel Biber is the best budget stay in Zürich, especially if you're a solo traveller. I booked my room through Hostel World here. What are you waiting for? Book your bed right now!