I feel like the Green Tortoise Hostel is an institution in San Francisco. For decades it's provided travellers with a great place to stay in the city's historic North Beach neighbourhood. I couldn't wait to stay here and I'm happy to report that the hostel didn't disappoint.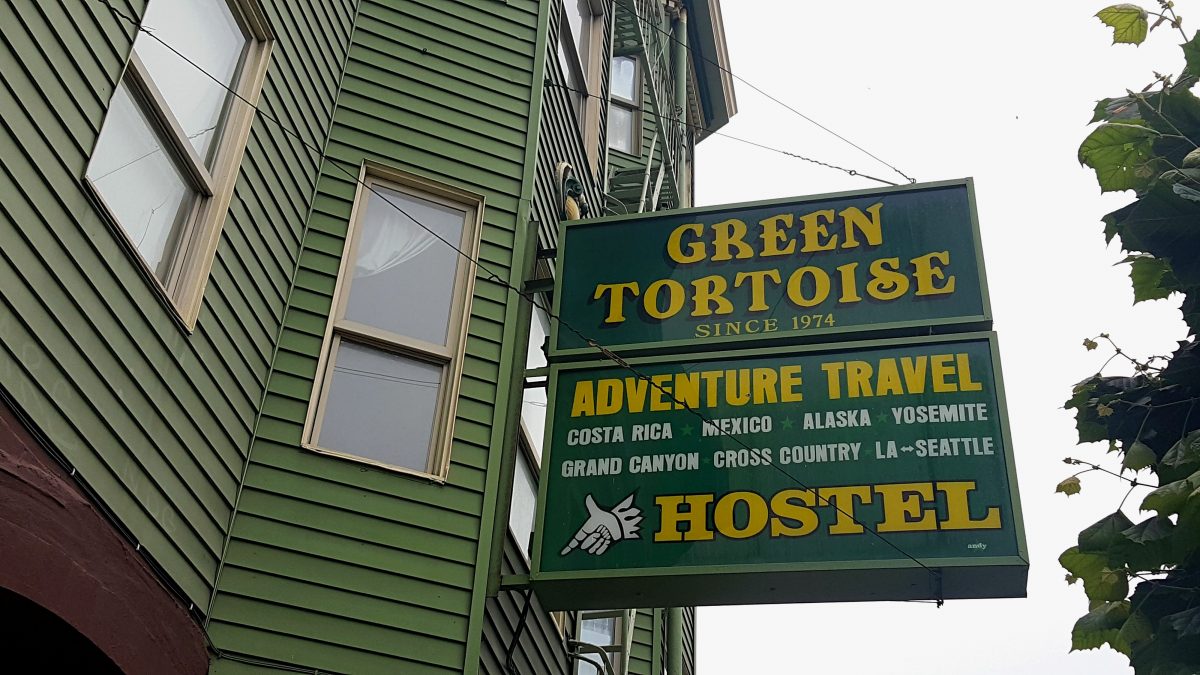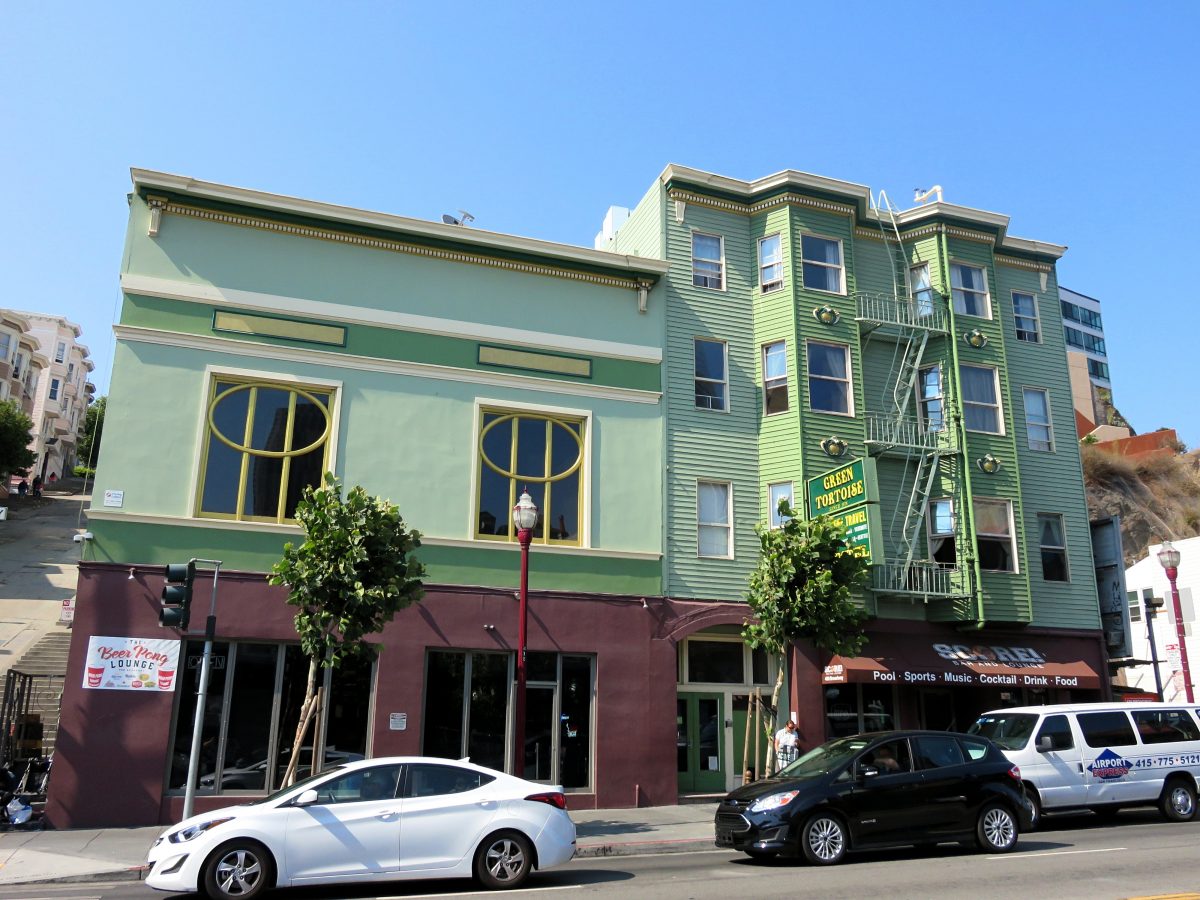 Checking in
You can pay for your stay with a Visa or MasterCard, but a cash payment is preferred. There is an ATM inside the hostel for your convenience (if you don't have cash on you). You also have to pay a $20 cash deposit which is refunded at the end of your stay.
Dorm rooms
I stayed in a 4-bed female dorm room on the second floor of the hostel. The room was spacious enough, with lockers underneath the bunk beds. Each bed has an individual reading light and four outlet plugs. The beds are really comfy too!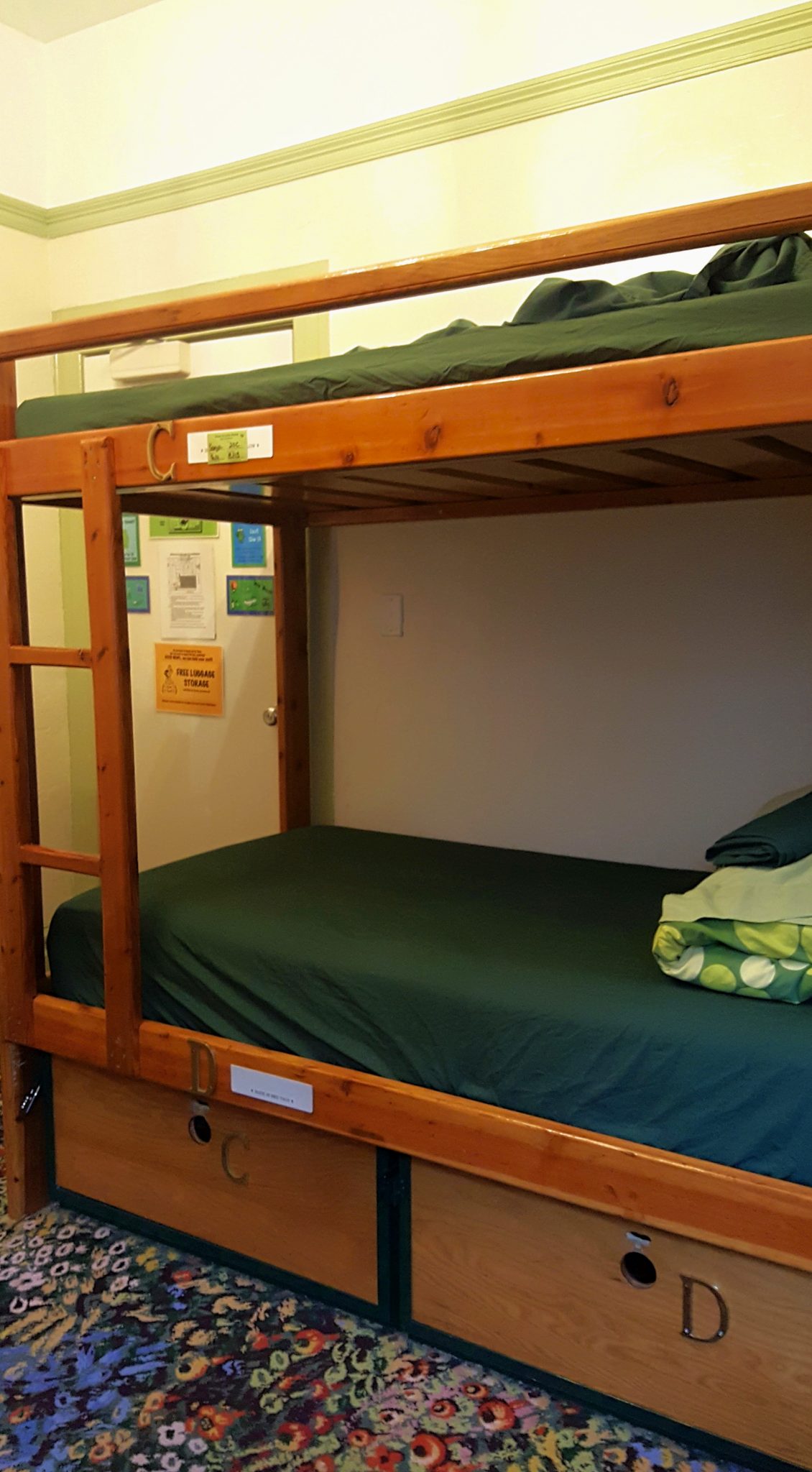 The dorm rooms do not have ensuite bathrooms. Instead, there are five small private bathrooms on the floor, each fitted with a toilet, washbasin, and shower. You'll also find complementary organic body wash, shampoo, and conditioner in each bathroom. Normally I'd prefer an ensuite bathroom, but this system worked really well. I didn't have to wait too long for a bathroom to become available.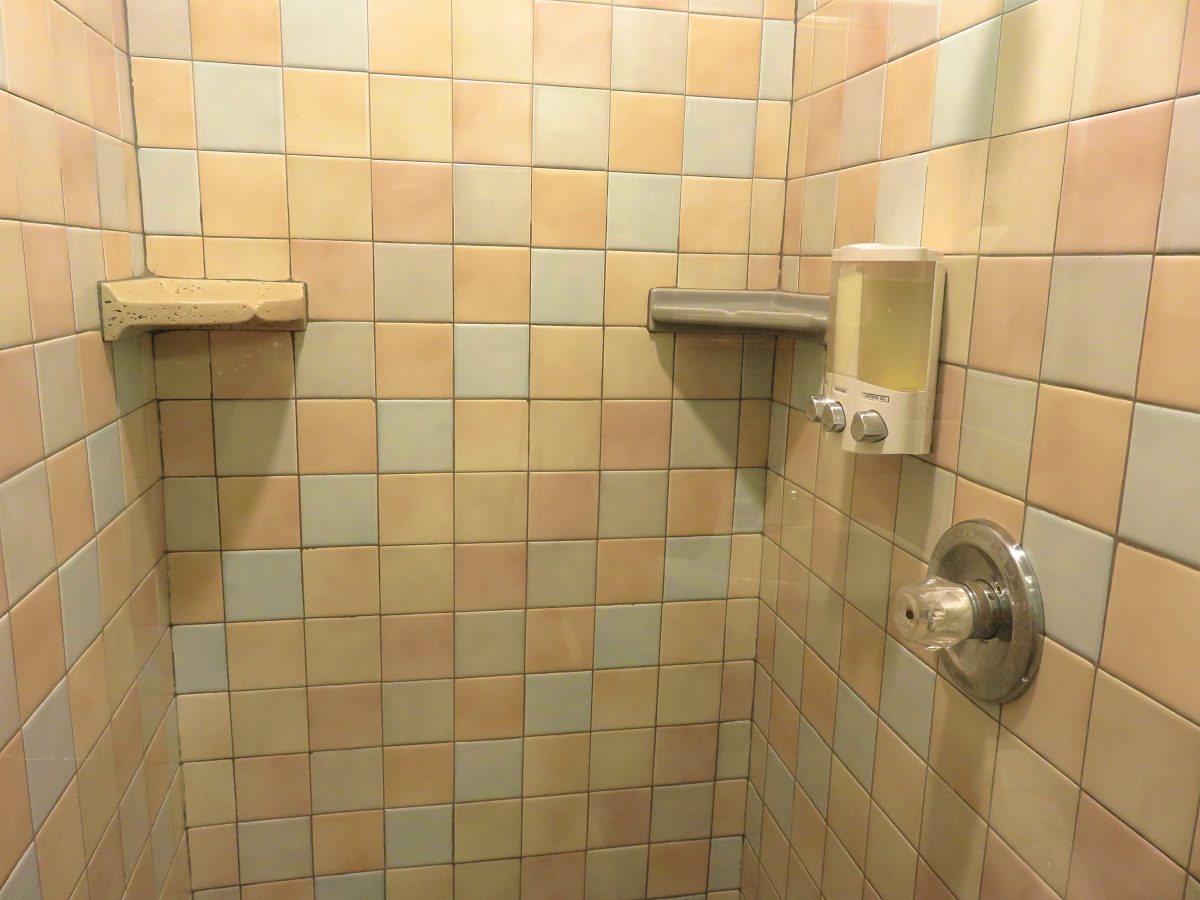 Kitchen and meals
The Green Tortoise Hostel has a kitchen with a huge ballroom that serves as a dining hall. Here you can prepare and eat your own meals. Breakfast is included in your stay and it's good! You can expect to see bagels (that you slice and toast yourself) with toppings like jam, Nutella, peanut butter and cream cheese. There are also slices of fresh fruit that varies every day, yogurt and cereal. Drinks include freshly squeezed orange juice, tea, and coffee. If you prefer eggs, you'll find eggs inside the kitchen that you can cook yourself.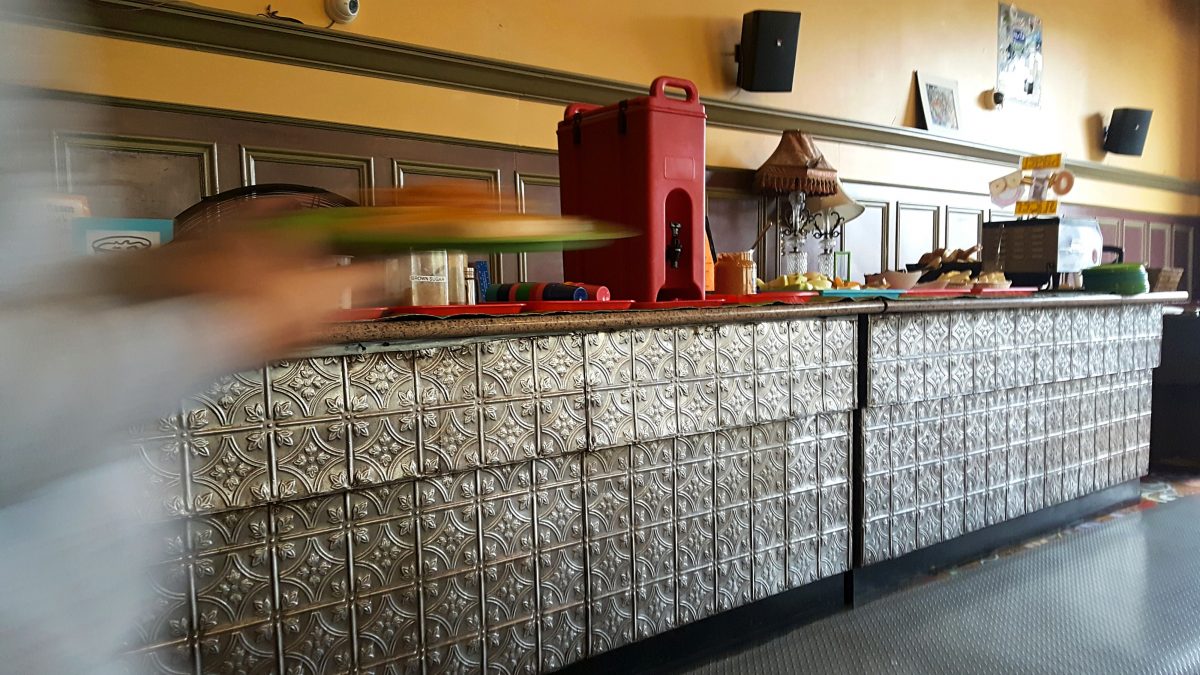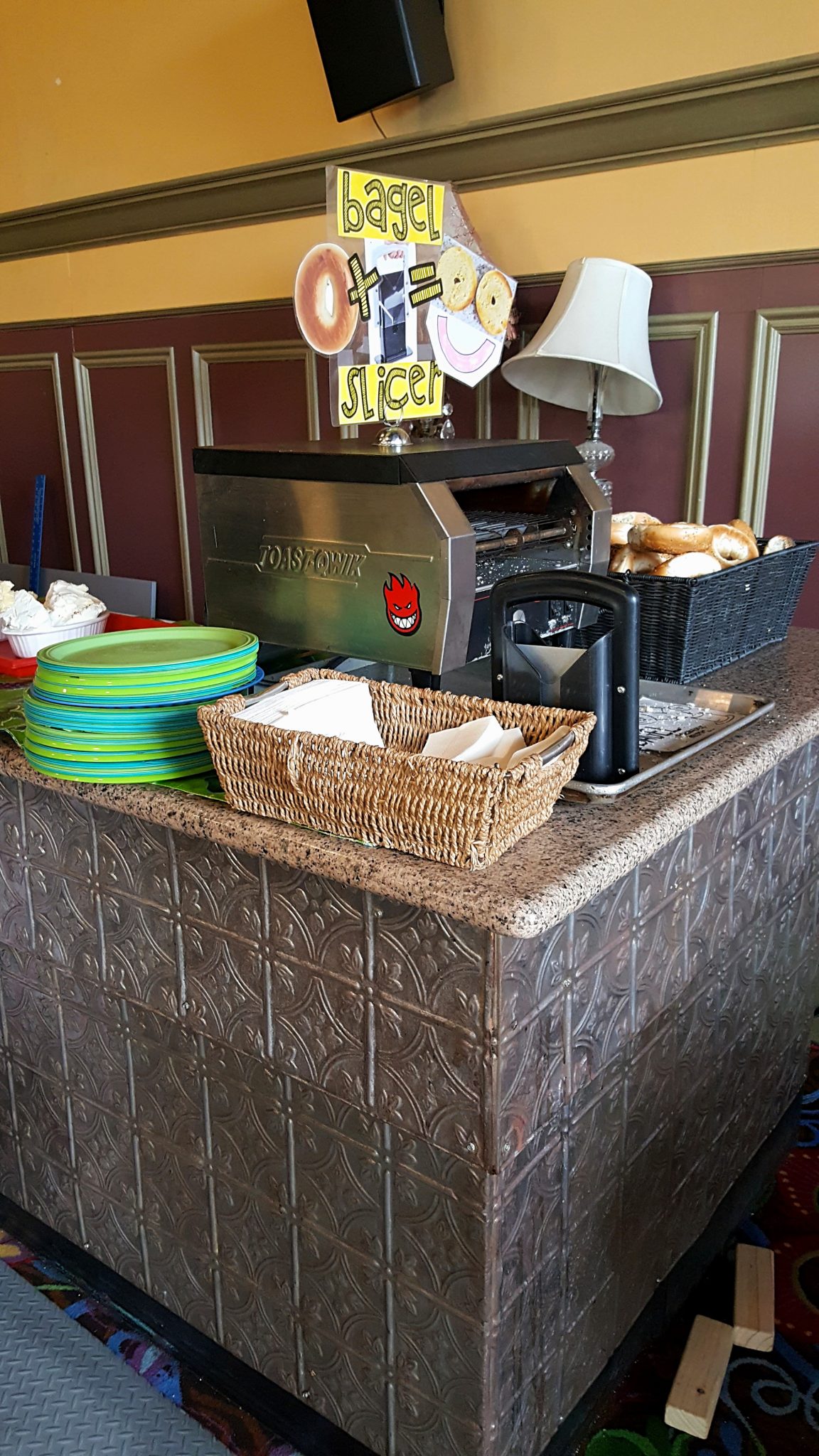 The hostel also offers free dinners on Mondays, Wednesdays, and Fridays. I was around for a Friday dinner which was a hearty chickpea and potato curry with rice and salad. Let me tell you, it was delicious! And the best part, it's totally free.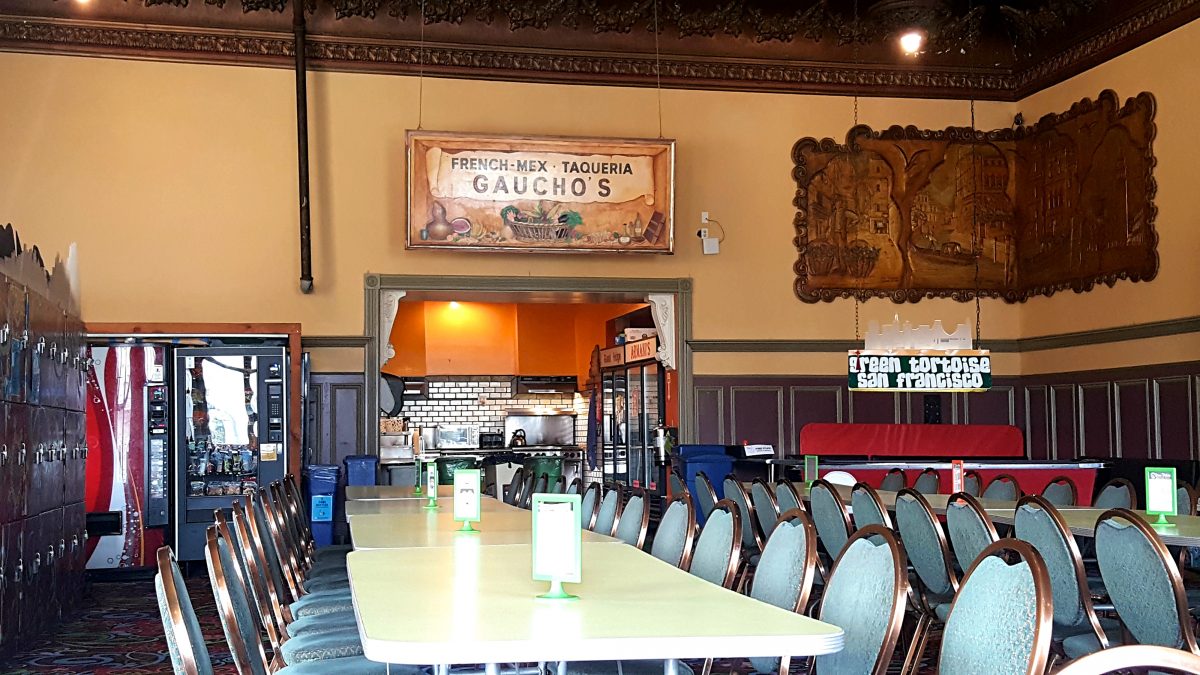 Facilities
This hostel has better facilities than most one or two (even three) star hotels. I only list a few of the services and facilities below. Check out their website to see the complete list.
Free, fast Wi-Fi throughout the hostel.
Computers with printing facilities. Printing costs 50 cents per page.
A sauna that I hear is great, but I didn't have time to check it out for myself.
Reception is open 24 hours and luggage is stored in a locked room.
Around the hostel
A number of attractions are within walking distance from the Green Tortoise Hostel. Coit Tower, which offers a great view of the city, is only 10 minutes away on foot. The always busy Fisherman's Warf or Pier 39 is 20 minutes away on foot. One of my favourite San Francisco attractions, and certainly one of the most popular, Lombard Street, can be reached in less than 20 minutes on foot.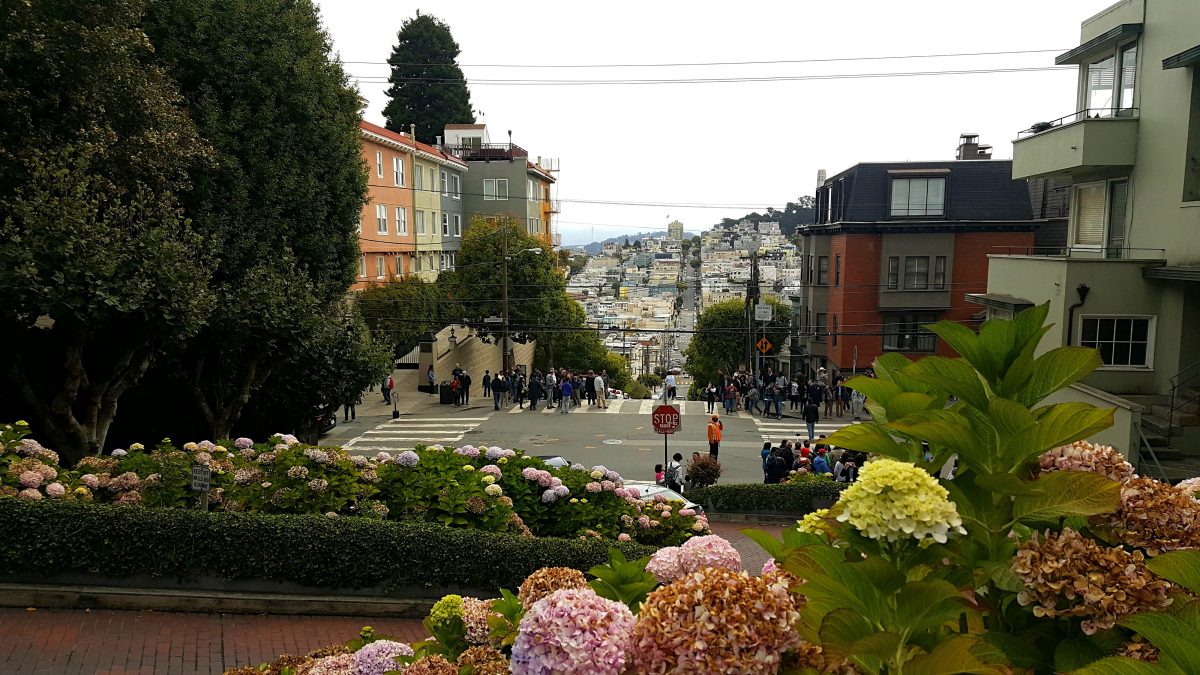 Hospitality and staff members
The hostel offers a ton of free services and activities. Free toiletries. Free breakfast and dinners. There's also a lot of free group activities (like beer pong tournaments and pub crawls). This is a fantastic opportunity to socialise. Remember to check out what's on the agenda when you arrive. The hostel staff members were welcoming, friendly and always ready to help with directions or suggestions.
What I liked best
I loved EVERYTHING about this hostel. The location of the Green Tortoise couldn't be better. I was able to walk to almost all the San Francisco attractions. I loved the free breakfast and home-style dinners. Who doesn't love free food? All in all, the hostel offers great value in an otherwise expensive city.
Would I stay at the Green Tortoise Hostel again?
I wouldn't hesitate to stay here again. It's one of the best hostels I've had the pleasure to stay in. So, yes, I highly recommend the Green Tortoise Hostel for your next trip to San Francisco. When I booked my room, I found the best rates on the hostel's own website.