Being a huge fan of sweet pastries, a trip to New York City wouldn't be complete for me without a visit to the Dominique Ansel Bakery to grab a cronut. If you haven't heard of a cronut before, where have you been for the last five years? A cronut is a trendy hybrid pastry, part croissant, part donut. When it was first introduced to the world back in 2013, it was a phenomenon. People queued for hours or paid insane amounts of money to get their hands on these precious pastries. Now, five years later, it's still popular but the hype has died down.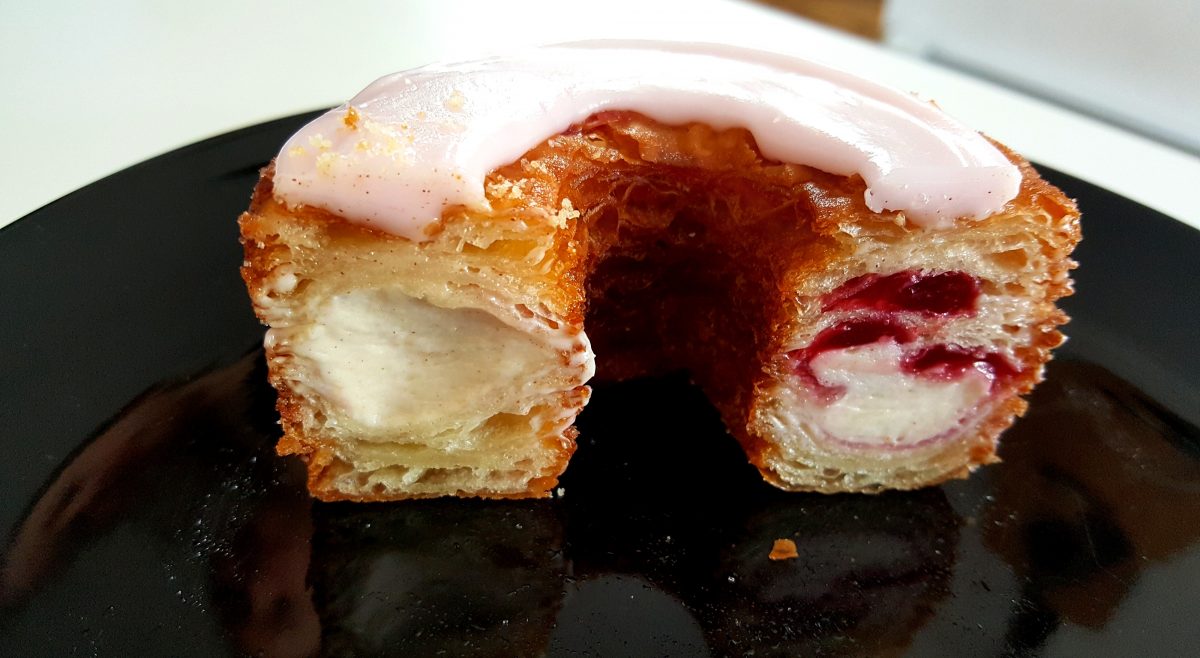 Queueing for cronuts
The bakery opens its doors at 08h00 (Mondays to Saturdays) and 09h00 (on Sundays). After doing research on the internet, I determined that showing up an hour before the bakery opened would be sufficient. When I rocked up just before 07h00 on a Tuesday morning, I was second in line.
It was February and freezing in New York. One of the workers was nice enough to bring me hand warmers which I immediately used. While waiting in line, I also received complimentary hot chocolate and a freshly baked madeleine, which was scrumptious by the way. Honestly, I don't mind queueing, especially when I receive tasty snacks that make the wait so much sweeter.
Inside the bakery
The cronut fillings vary from month to month. In February, the flavour was Raspberry Sugar Cookie. The filling consisted of Raspberry jam and Sugar cookie ganache, with Vietnamese cinnamon sugar on the outside. I must say that the other desserts and pastries inside the bakery looked heavenly, and I somewhat regret not trying at least one of them.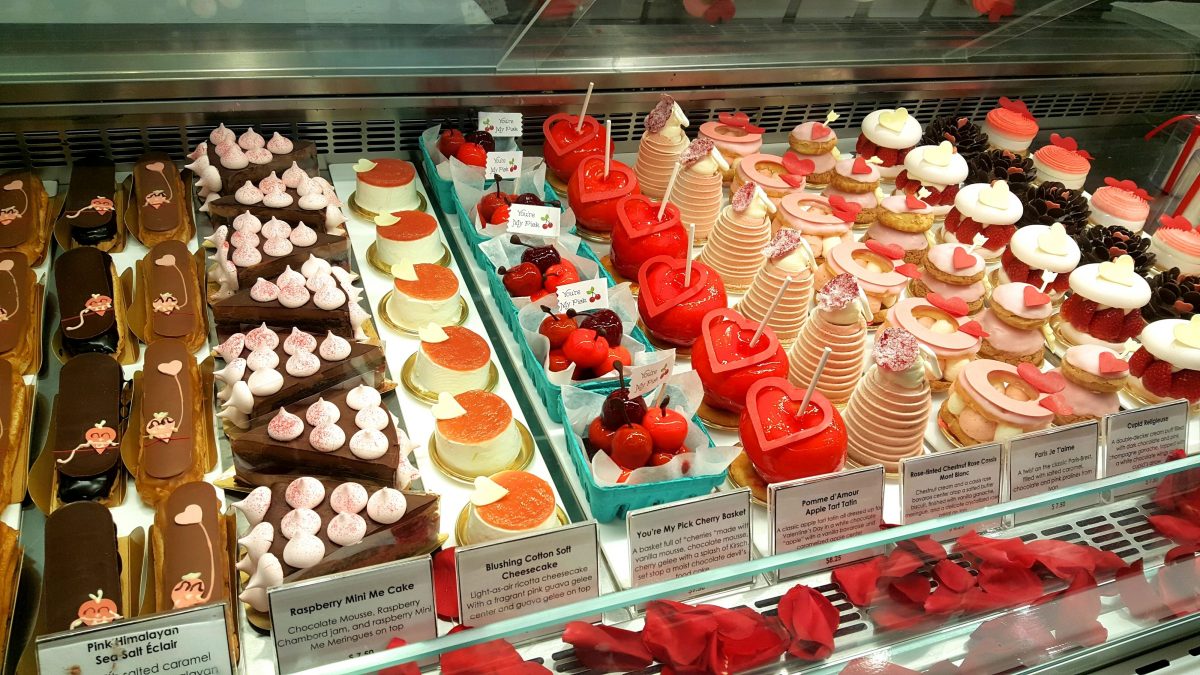 My thoughts
First things first, let's talk about the packaging. The box is so cute and specifically designed for the cronut. It completely folds open and has instructions on how to consume your cronut on the inside. Basically, eat it as soon as you can (within 6 to 8 hours of the purchase) and do not refrigerate or heat the pastry. The cronut itself was super sweet. Having it for breakfast was a bit strange as I normally don't eat sweets for breakfast. But I wanted to enjoy it while it was still fresh.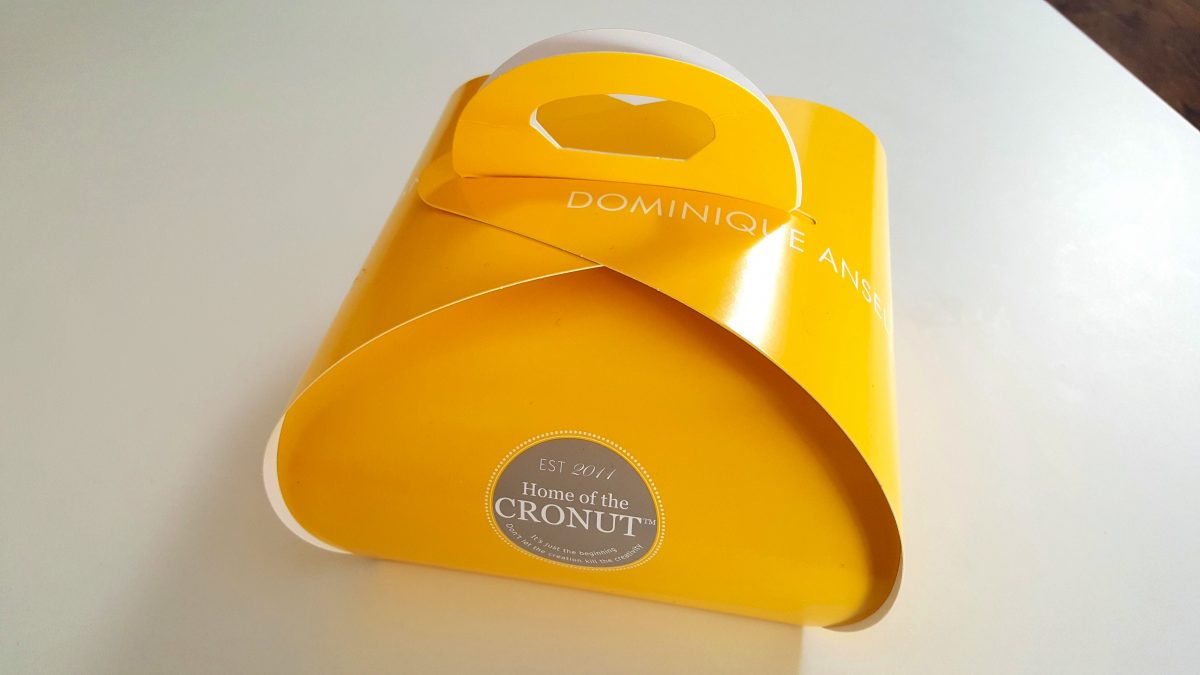 I'll discuss the cronut in two parts, the pastry itself and the filling. The pastry was truly unique and it didn't taste like either a croissant or a donut. It's a true hybrid with very a distinctive texture and flavour. It was also crunchy but not flaky (like a croissant). The filling was very sweet and generous. When I bit into it, the filling oozed out. I would have wanted the Raspberry jam to be a little bit more tart to cut through the sweetness.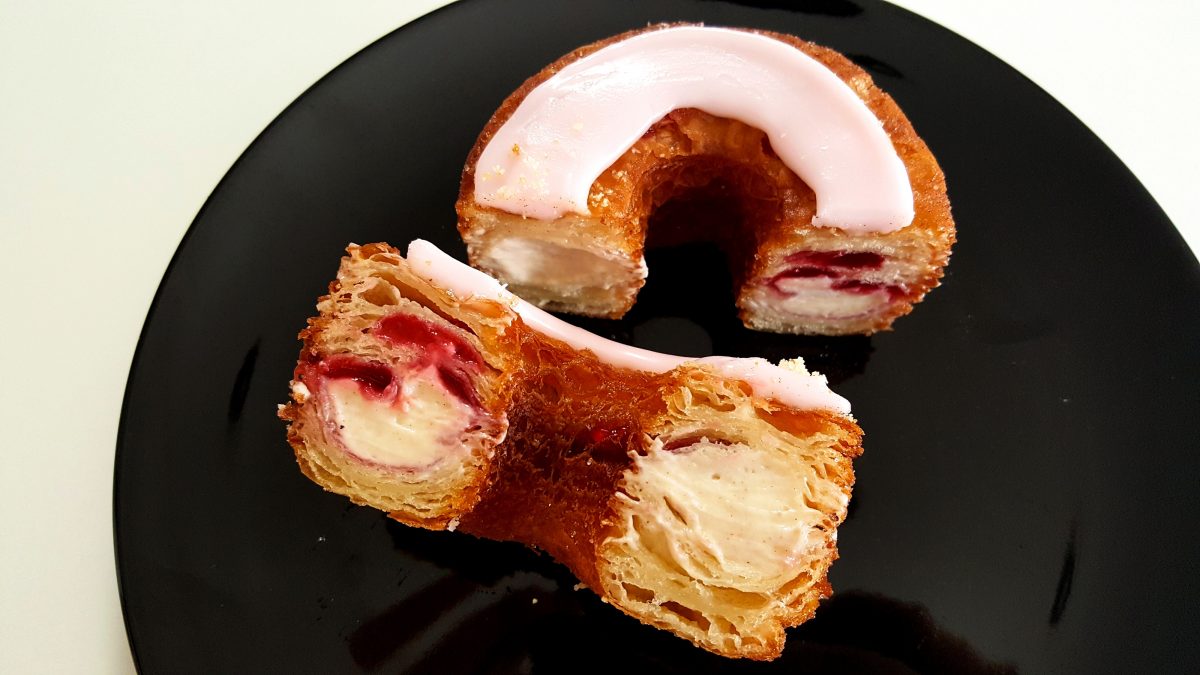 My verdict
I liked the cronut, but I didn't love it. It was good, but it wasn't great. The pastry itself is delicious, unlike any other pastry I've tasted before. But what let the cronut down for me was the filling. Perhaps I would have loved the cronut if it had a different flavour. Because of this, I'd like to try the cronut one more time if I ever travel to New York again.