Bushwick is a hip and colourful, working-class neighbourhood in Brooklyn. During my second trip to the city, I decided to make Bushwick my base from where I explored New York. To give you an overview and a better sense of the neighbourhood, here's my quick guide to Bushwick.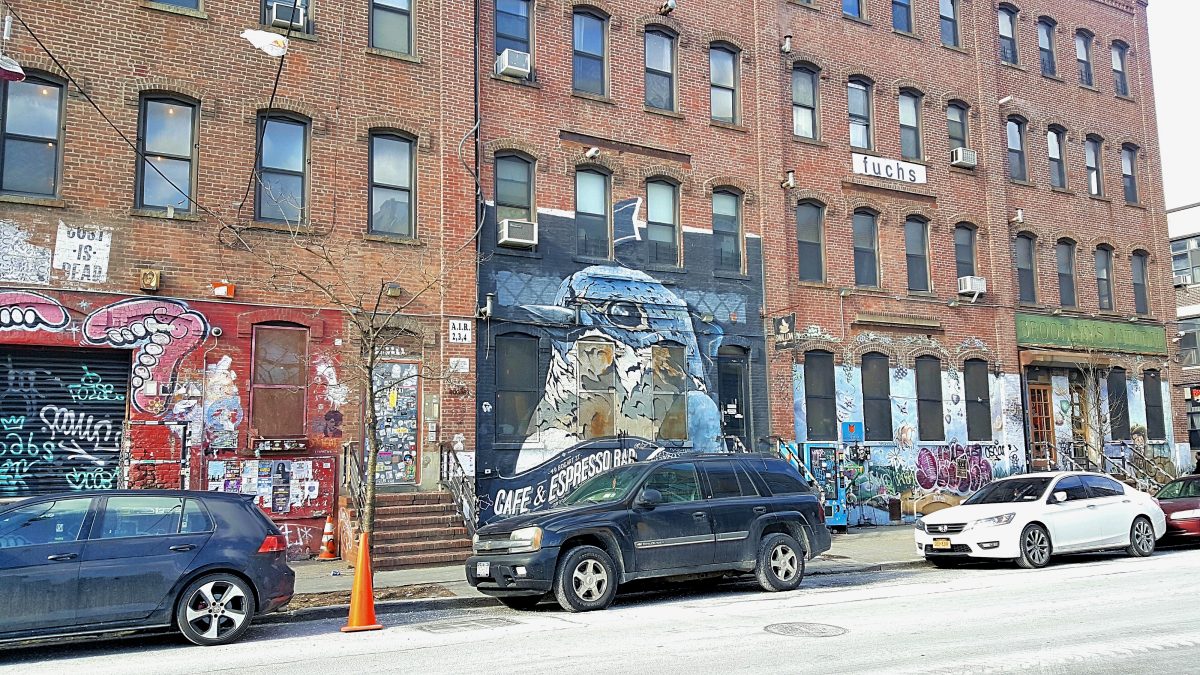 Street art
Street art and graffiti are everywhere in Bushwick. For me, it's one of many charms of the neighbourhood.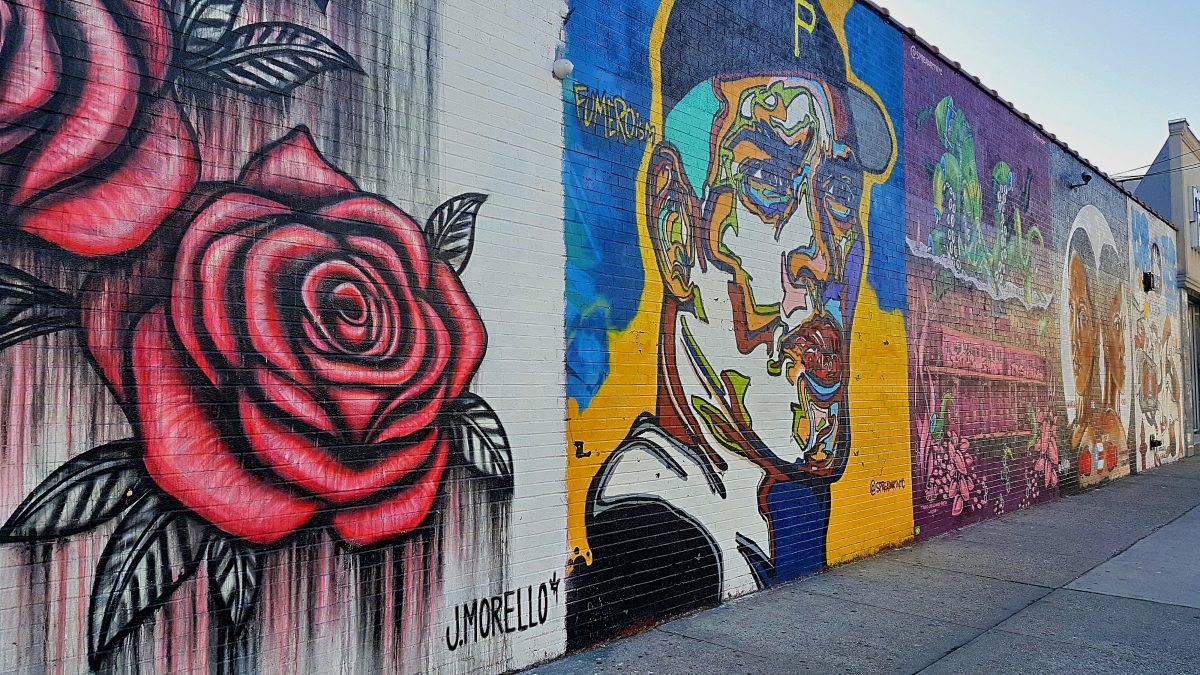 You can find the greatest concentration of street art at the Bushwick Collective on St. Nicholas Avenue.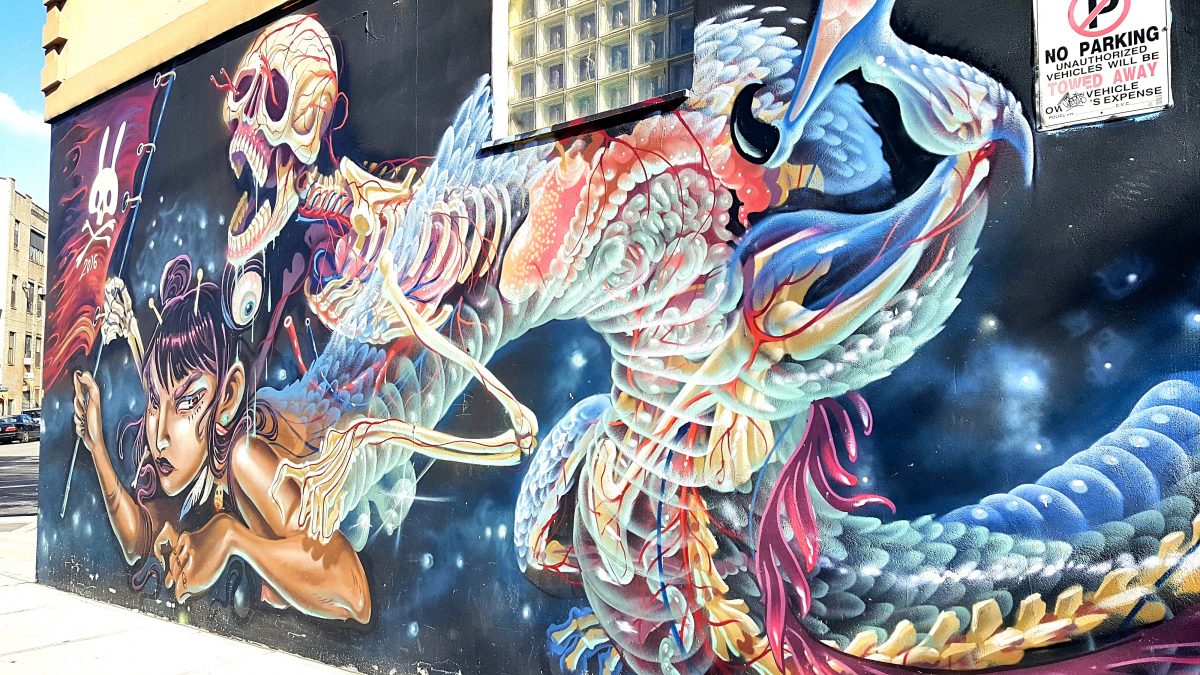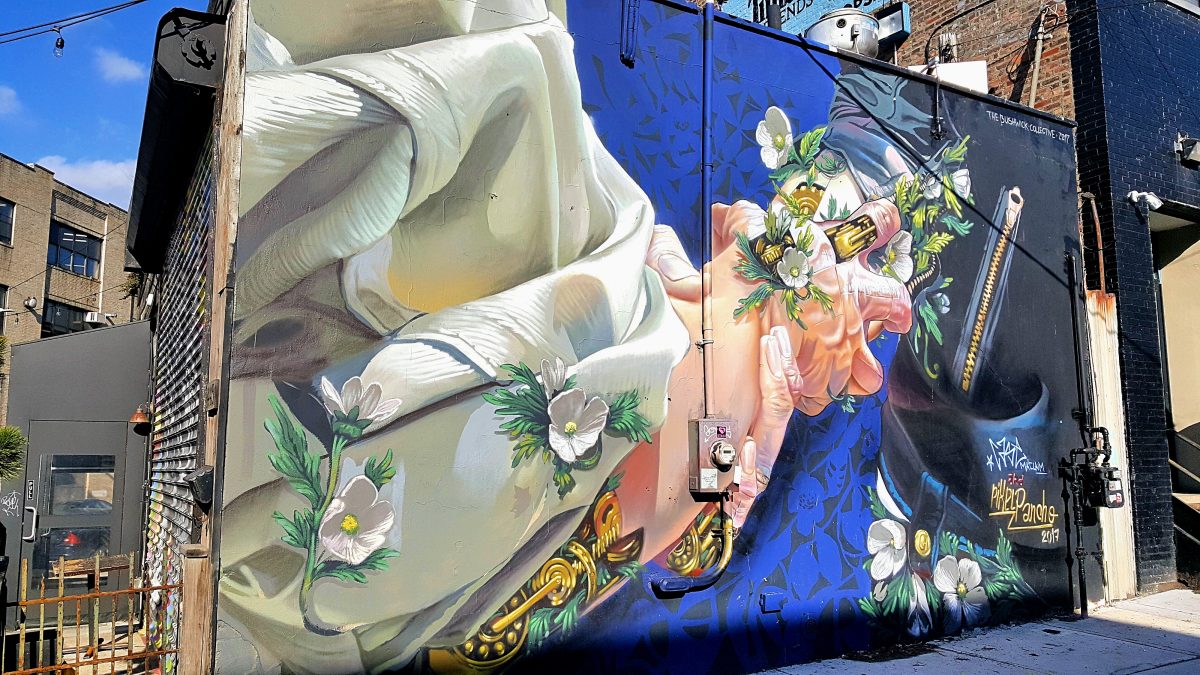 My favourite artwork is a mural of a panda. Even when it comes to street art, I gravitate towards animals.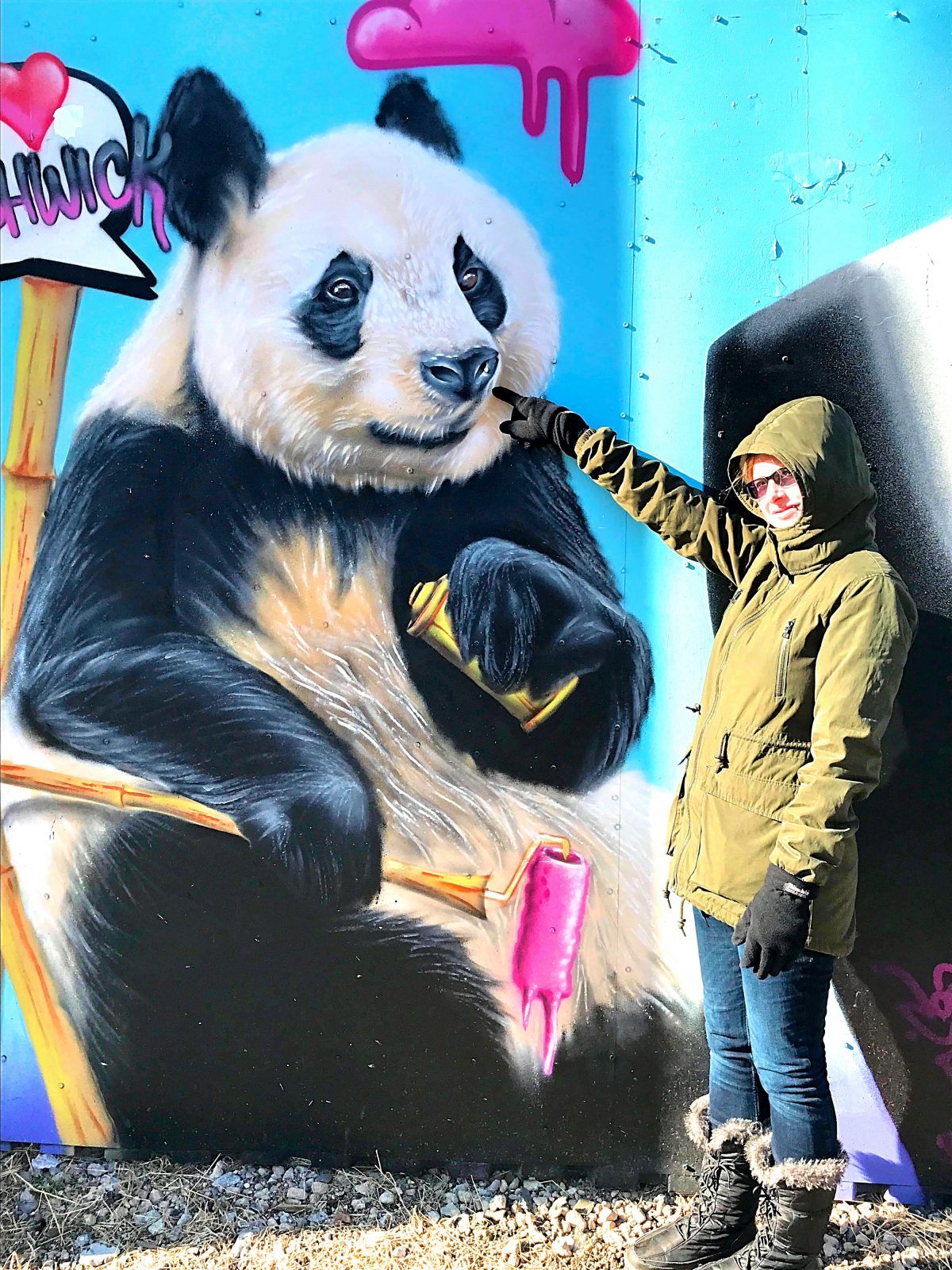 Hipster coffee shops
Bushwick is full of hipster coffee shops with real baristas where you can buy a cappuccino for around $4 to $5. It's a bit expensive for my taste, but if you're really into coffee, go for it! Digital nomads and freelancers flock to these establishments. So if you don't have glasses or stretchers or a MacBook, you may feel out of place. Just kidding!
Roberta's
This famous pizza joint is definitely worth a visit. I arrived just after 11h00 which is when their doors open. I opted for an early lunch instead of dinner because Roberta's is so popular (I wanted to avoid the crowds). The question is then: Did Roberta's live up to the hype? Yes! The pizza was packed full of flavour. The base was thin and crispy, while the toppings were unusual yet complementary and complex (I ordered the ShroomsDay Device). Add to that great service, great vibes, and friendly staff, and you have yourself a winning dining experience.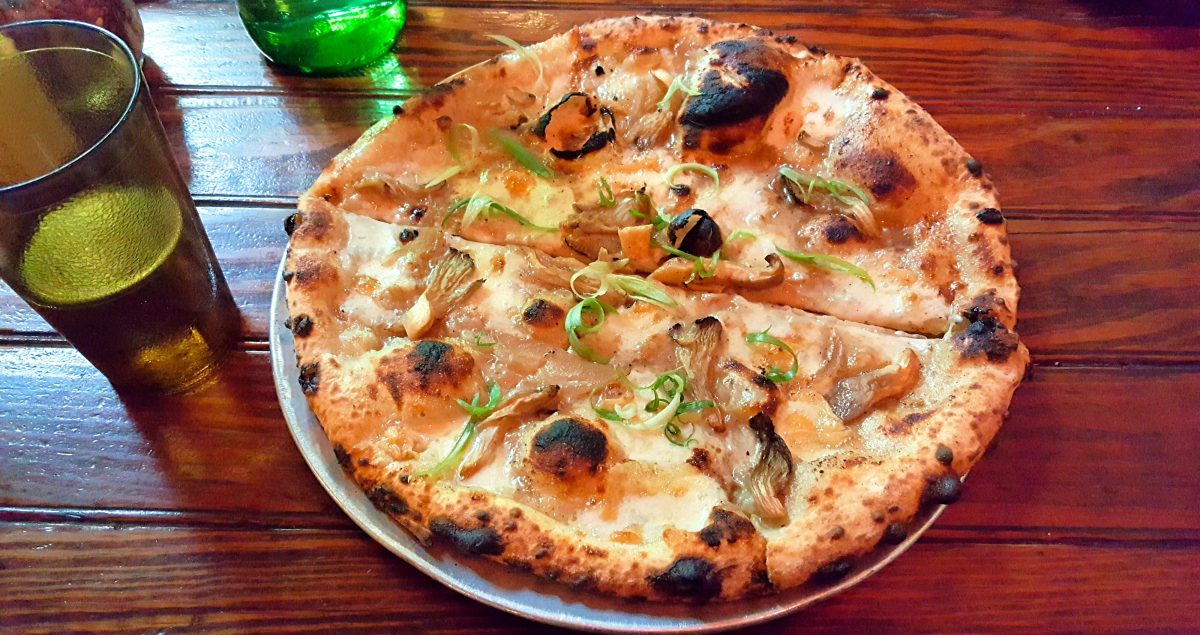 Health shops and organic markets
Much like the hipster coffee shops, Bushwick is full of organic markets where you can buy fresh produce and healthy food. My favourite natural market is just opposite Roberta's called Food Story. They have a huge selection of food, ready to eat and freshly prepared. They also have plenty of vegan options. I bought a piece of marble cheesecake (not vegan) here, and oh goodness, it was delicious!
Maria Hernandez Park
This park is spacious and said to be a local hub during the summer. It's named after a prominent community leader who gave her life to rid the neighbourhood of drug dealers. During the winter though, there's not much going on.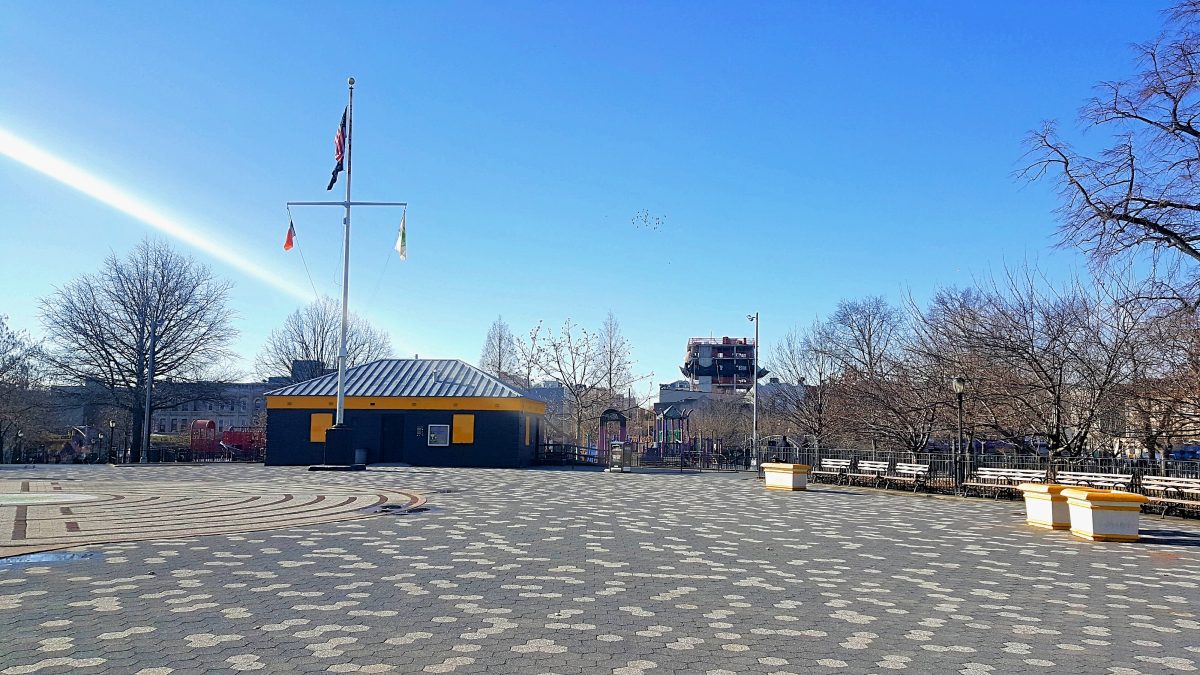 Shops at the Loom
These shops come highly recommended on the internet, but I have to say, I was disappointed. During my visit, most of the shops were closed. There were exactly three shops open: a hipster coffee shop, an organic market, and a pet shop. That was it. Perhaps there's more going on during spring or summer?
Getting around
I did a lot of walking during my stay in Bushwick. With all the lovely street art, you really miss out on a lot if you don't walk around. To reach other areas in Brooklyn or to get to Manhattan, hop on a bus or take the subway.
Where to stay
When it comes to accommodation, your best budget-friendly option is Airbnb, with endless possibilities from sleeping on a sofa in a living room to staying in your own apartment. I opted for something in the middle, staying in a private room and sharing the rest of the apartment with other guests. Here's a link to my host, which I highly recommend. Also, the Halsey Street subway stop which takes you straight to Manhattan was only two blocks away.
Why not consider staying in Bushwick on your next trip to New York City?