Are you wondering where to find the best views in San Francisco? I've got you covered! I spent four days in the City by the Bay this past summer. As I expected, the city was beautiful. Here's where you can find some of the best views in San Francisco.
The view from Pier 39
Check out this view of San Francisco from the famous and yes, crowded, Pier 39. Get this spectacular view of the city from the upper level of Pier 39.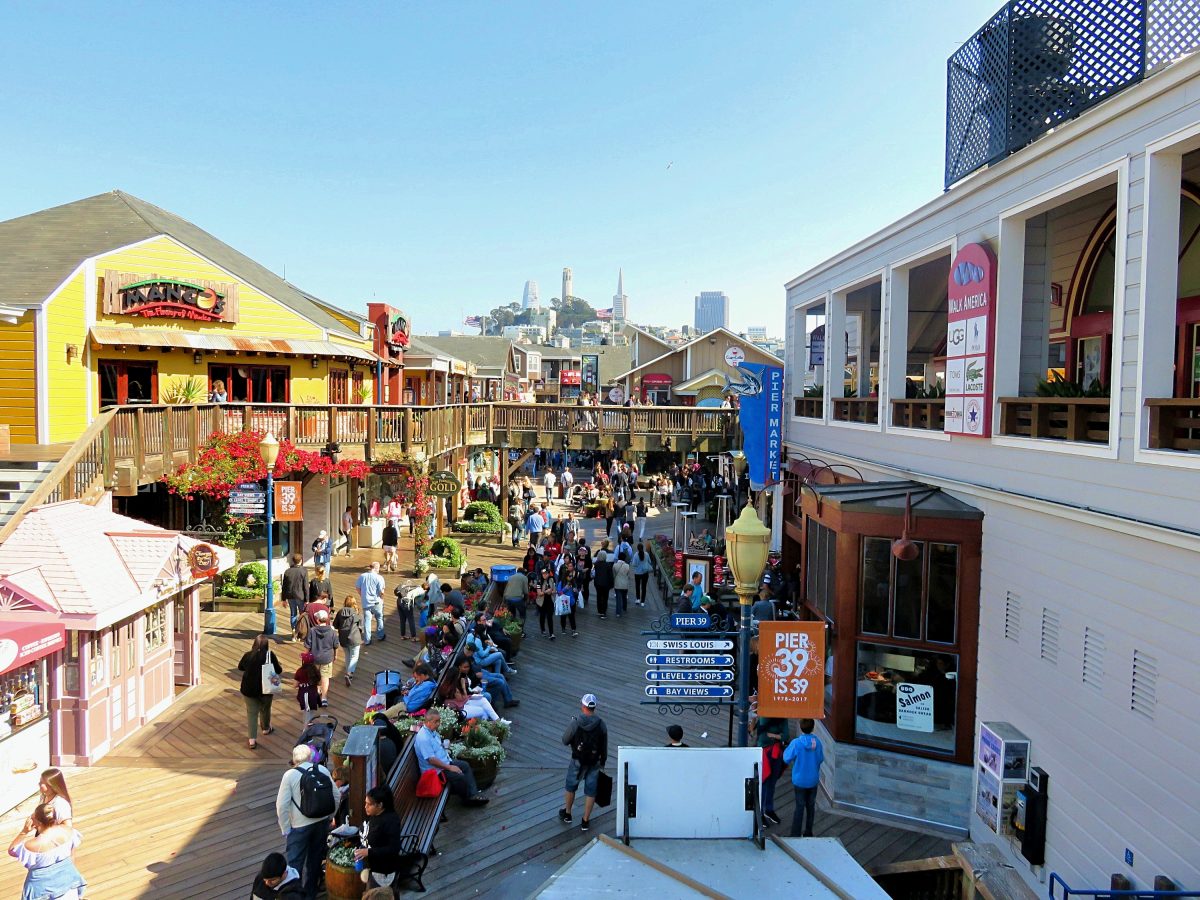 The view from Pier 14…
Pier 14 offers great views of both the city and the Bay Bridge. I hear the views are even better at night.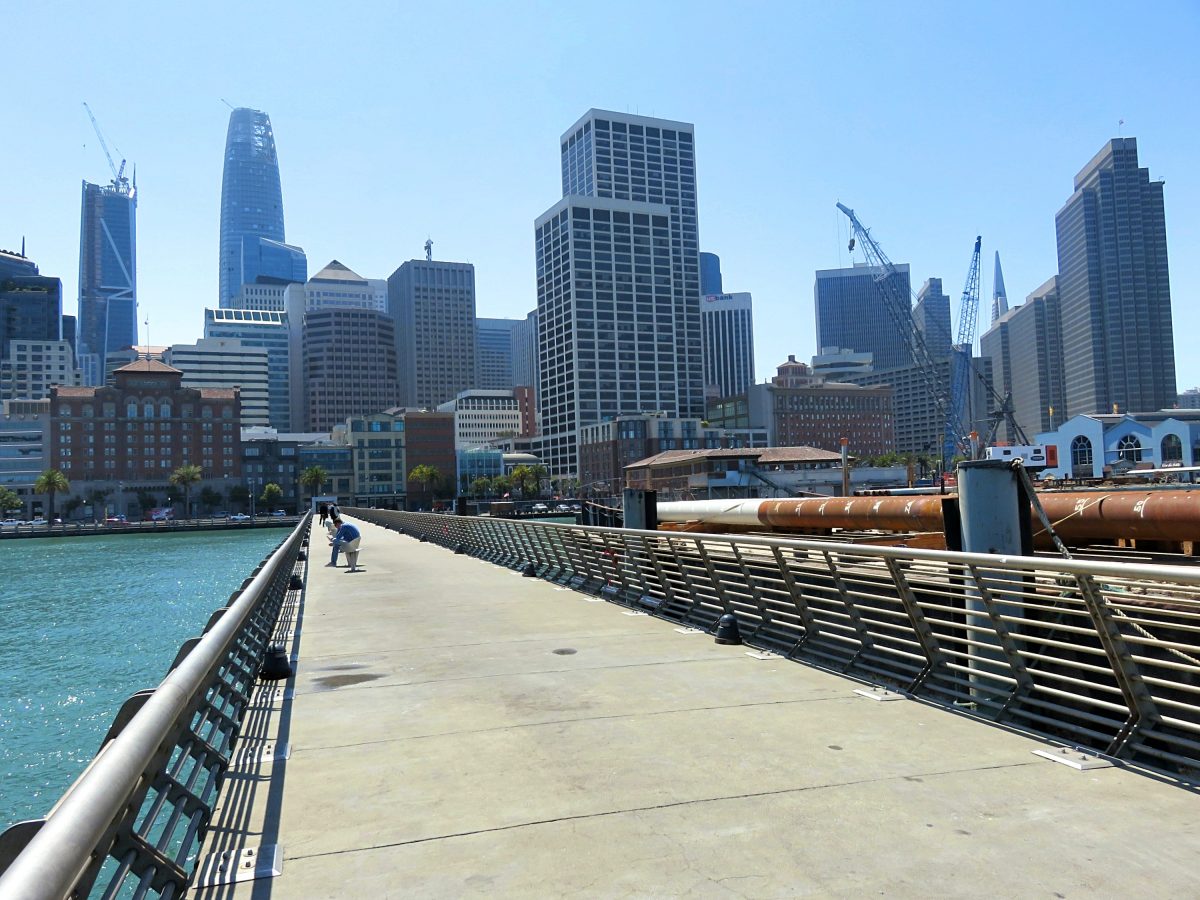 … and Pier 7
Walk out on the pier, turn around and see one of the best views of the city from the water. Because the pier is in line with the Transamerica Pyramid, you're in for a fantastic sight.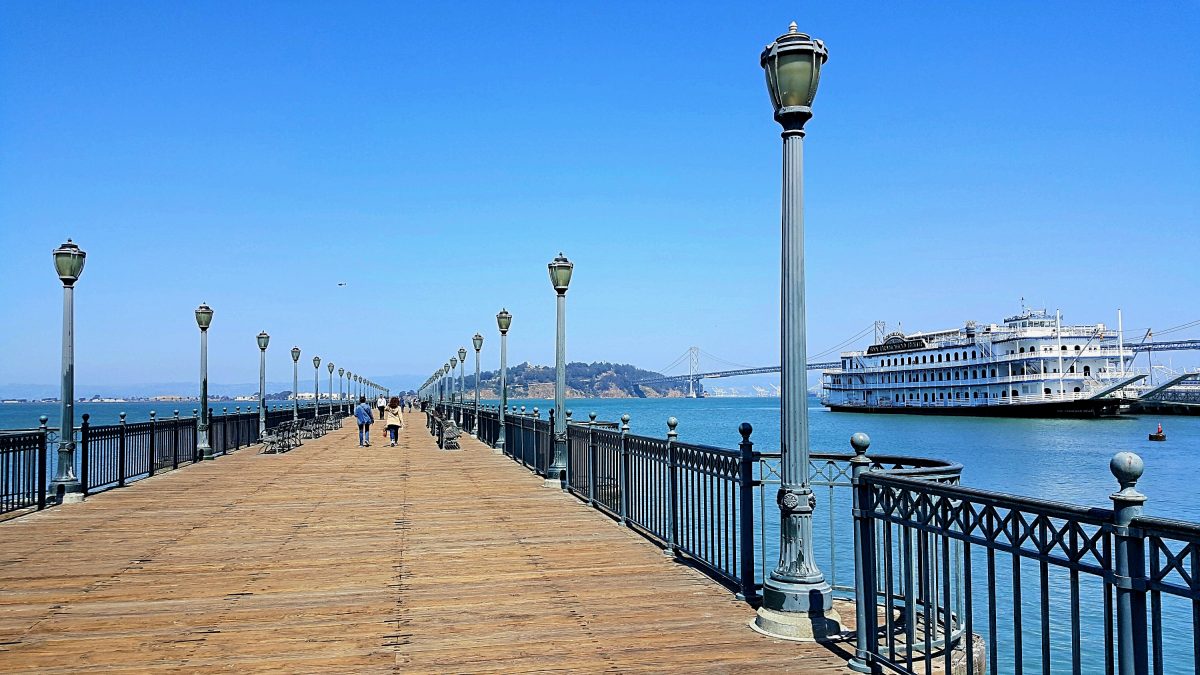 Lombard Street
Without a doubt, Lombard Street is the most famous and photographed street in San Francisco. But the view of the city from the street is great too. Beware, Lombard Street attracts a lot of tourists. Brownie points if you can take a photo without people in it.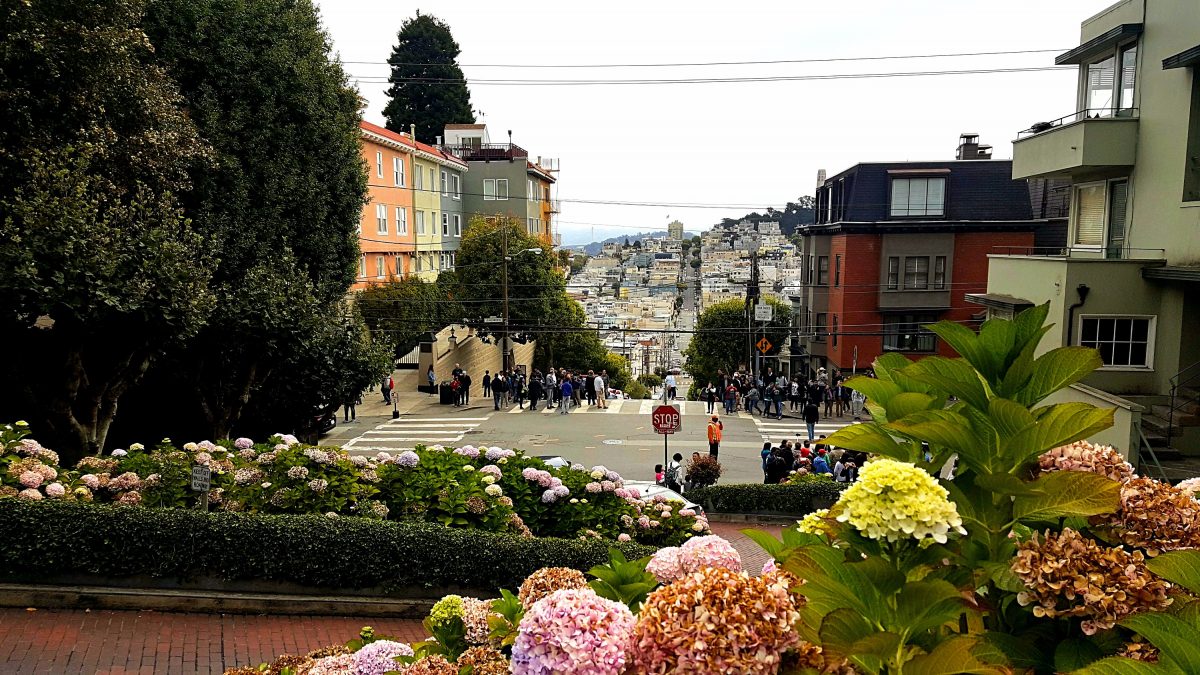 Columbus Tower
You cannot miss this iconic copper-green building in San Francisco. The best viewpoint is from across the street with the Transamerica Pyramid in the background.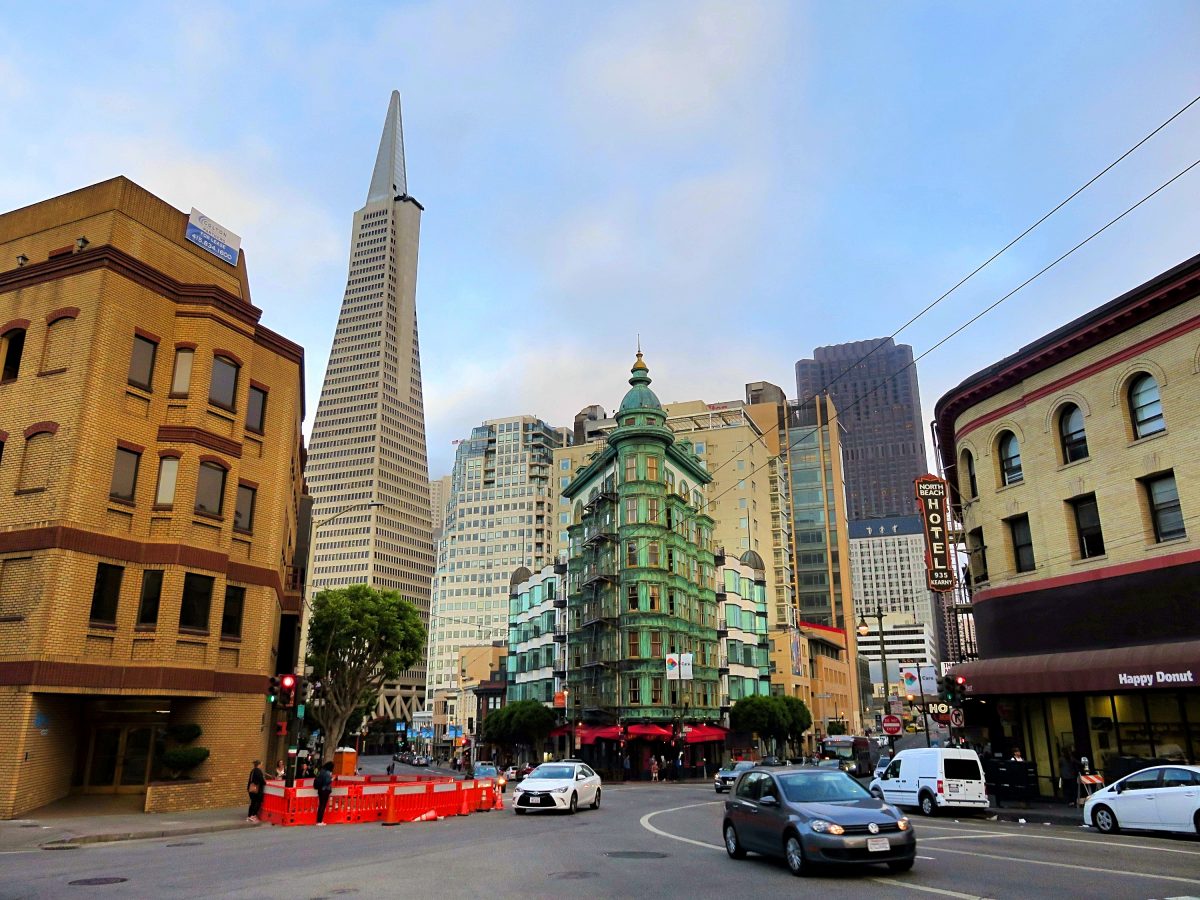 Hiking up to Coit Tower
Walking up to Coit Tower can be exhausting. But the best views to be had are on the way up. Trust me! Stop along the way to admire the city on your way up. The view at the foot of the Coit Tower was disappointing for me. But perhaps the view from the tower itself is great?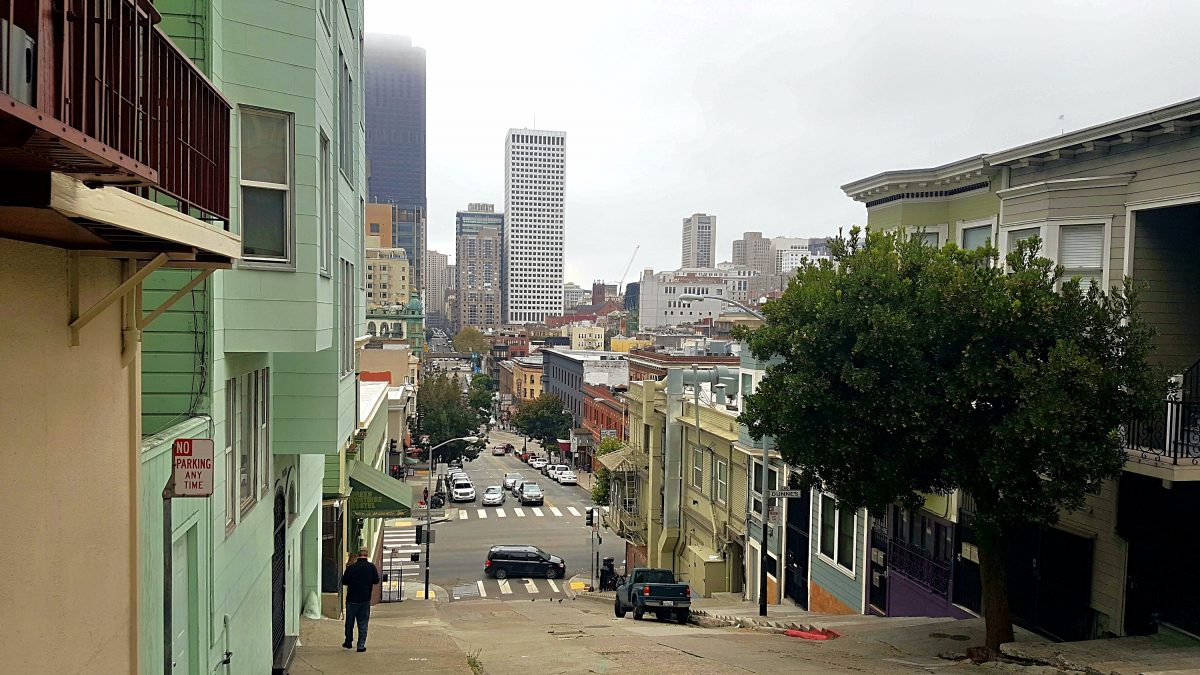 Crossing the street
Yep. Who knew that just by walking across the street you can get views like these…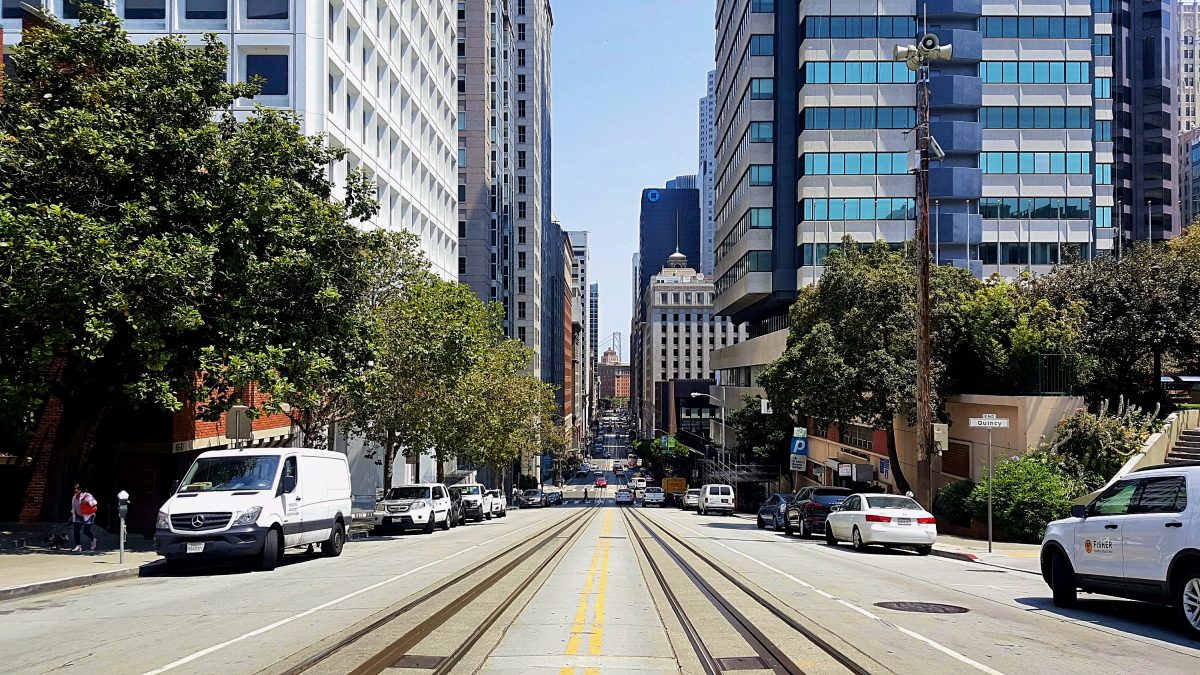 The sunset over the city from Alcatraz
This view is not for free, but worth any penny. Read more about doing an Alcatraz night tour here.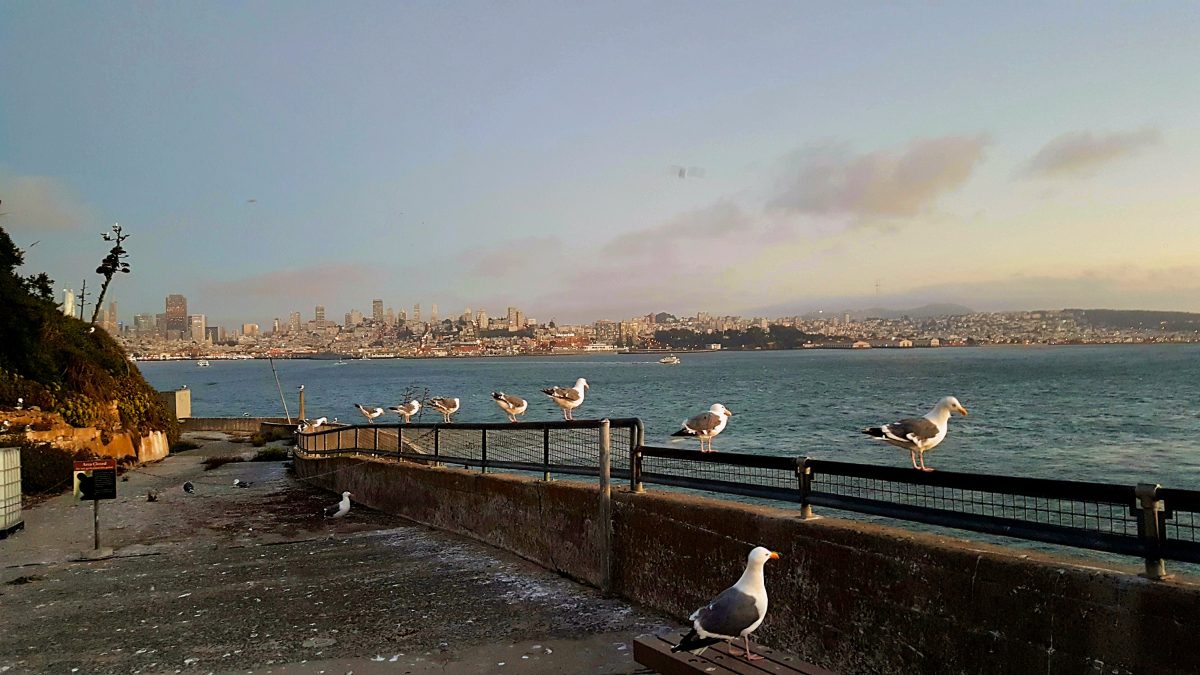 On the way back from the Golden Gate Bridge
As I've said before, the best way to 'experience' the Golden Gate Bridge is by bicycle. As it turns out, the view of San Francisco on the way back isn't too shabby either! Stop. Rest. Take in the beautiful surroundings…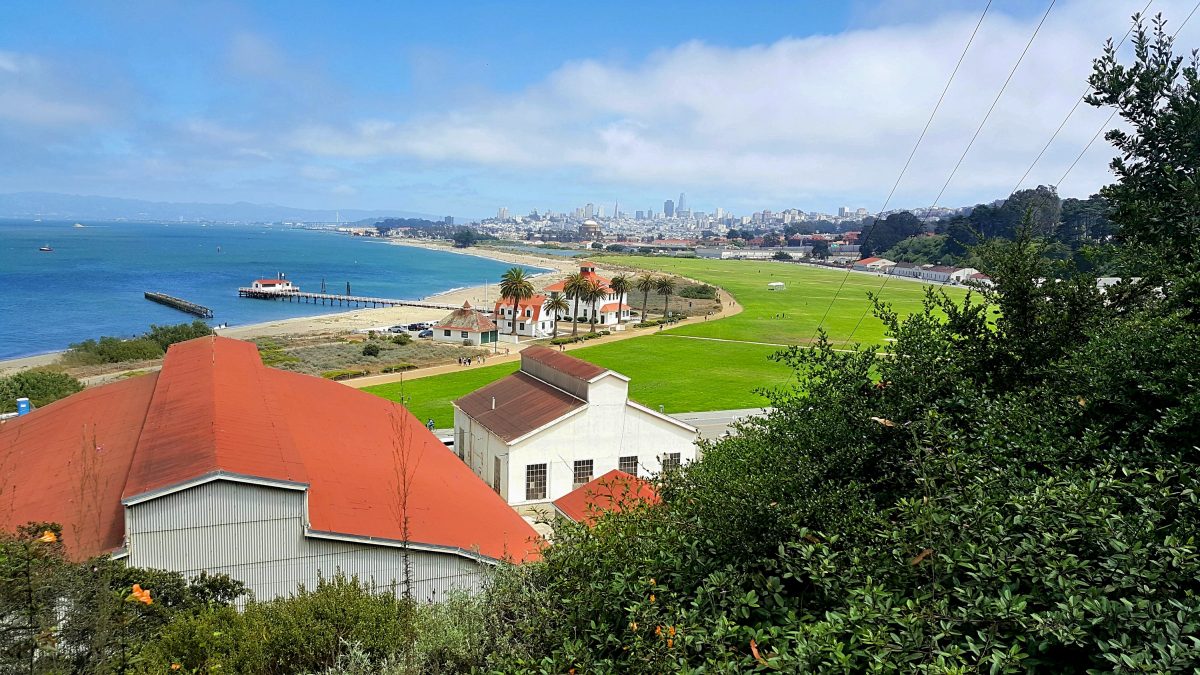 The view from a random parking lot
I saved the best for last. You're unlikely to find mention of this view anywhere else. This hidden gem was pointed out to me by my San Francisco tour guide. This panoramic view of the city is totally free! Just go up to the roof of the parking lot on Vallejo Street, across the road from Hawaii West Café. Seriously, just look at these great views…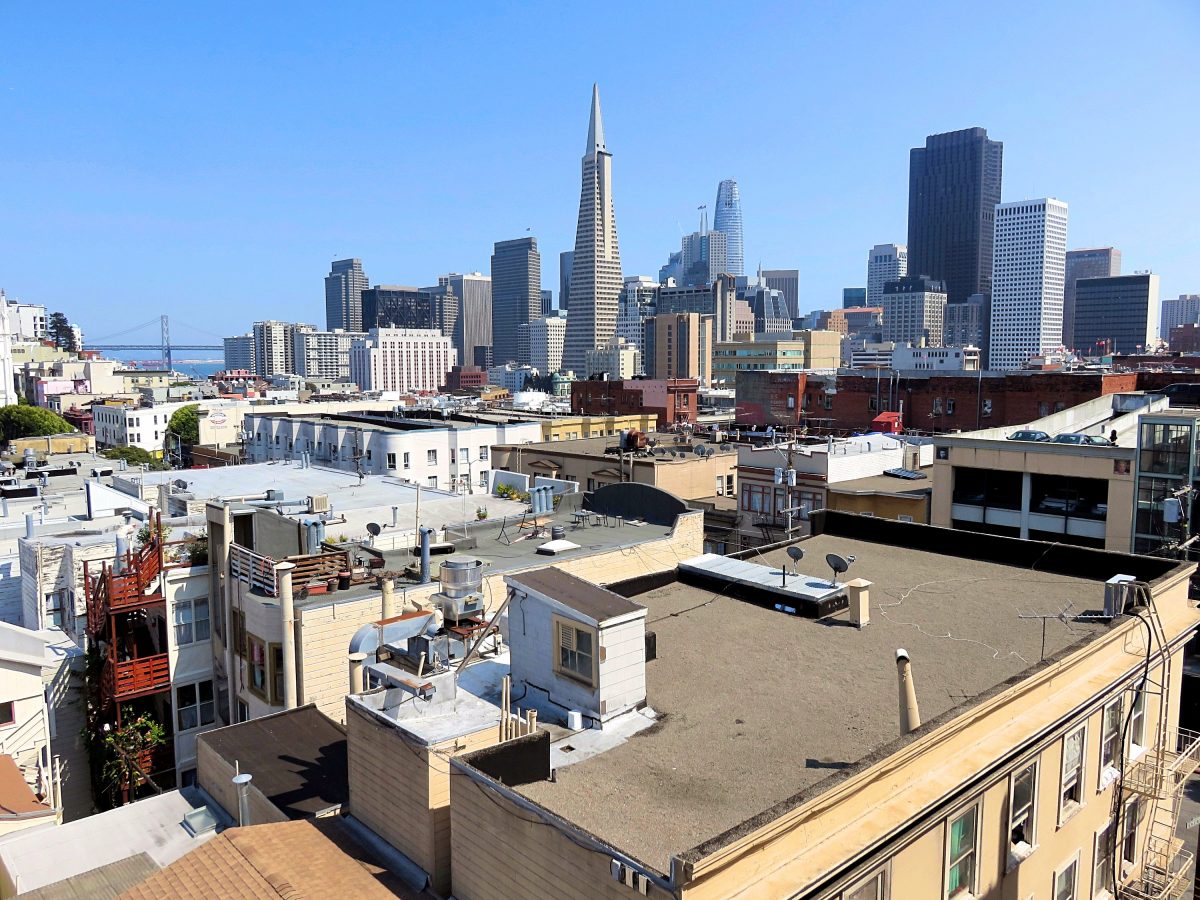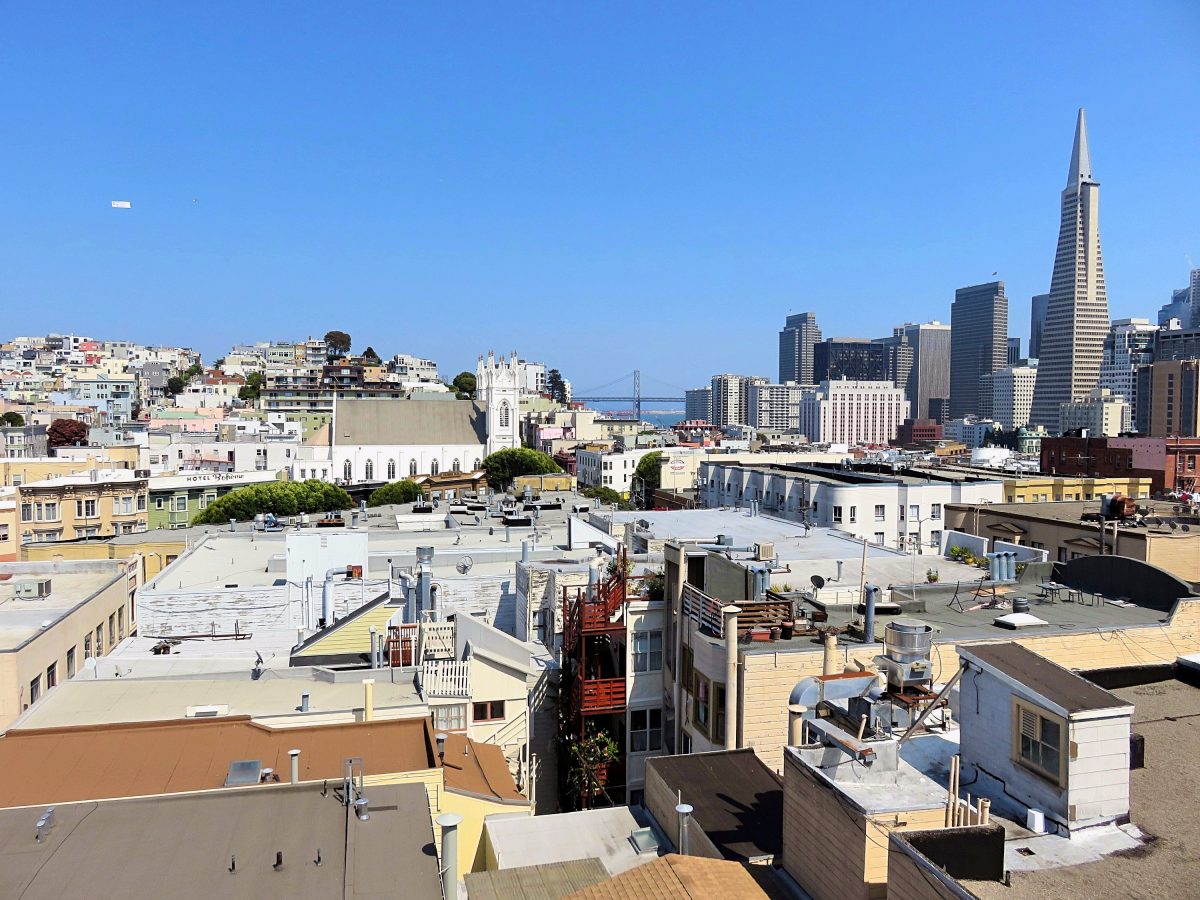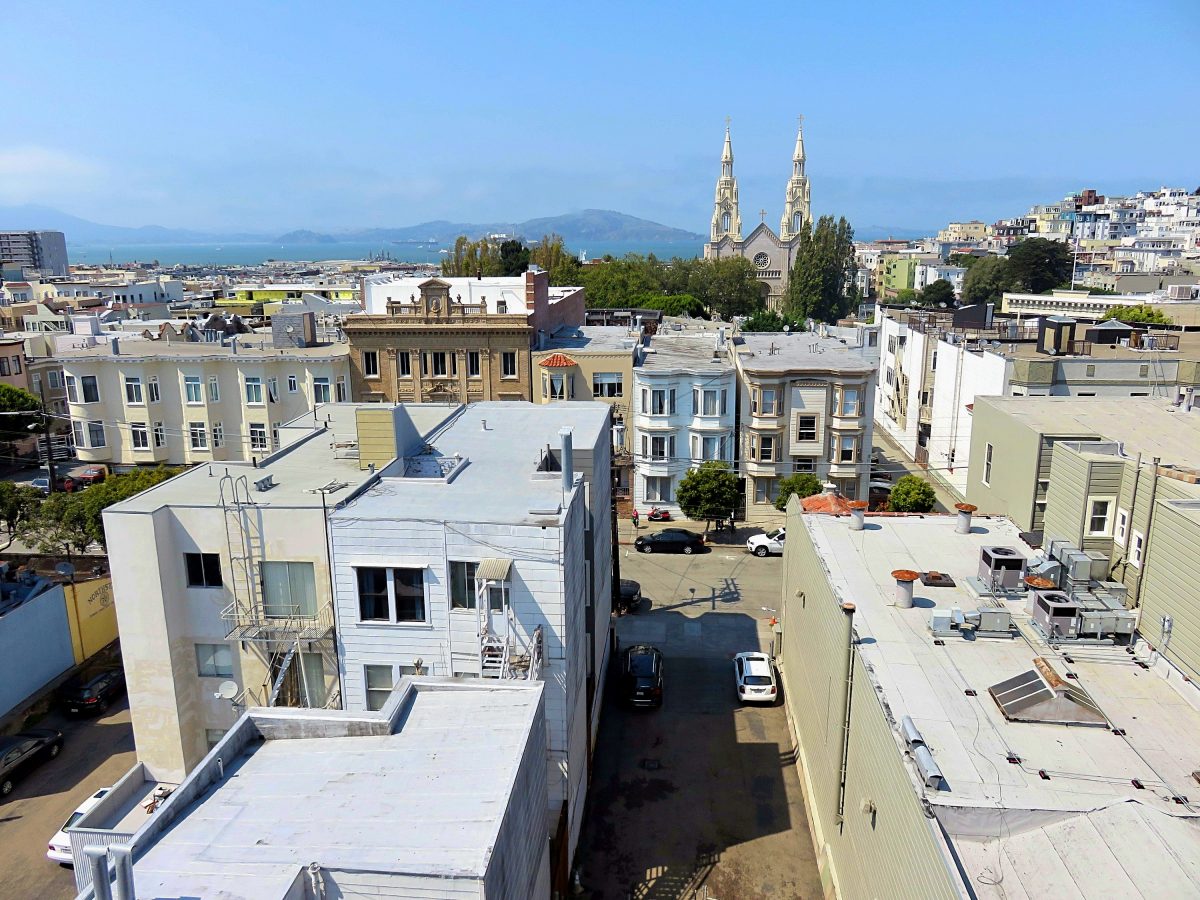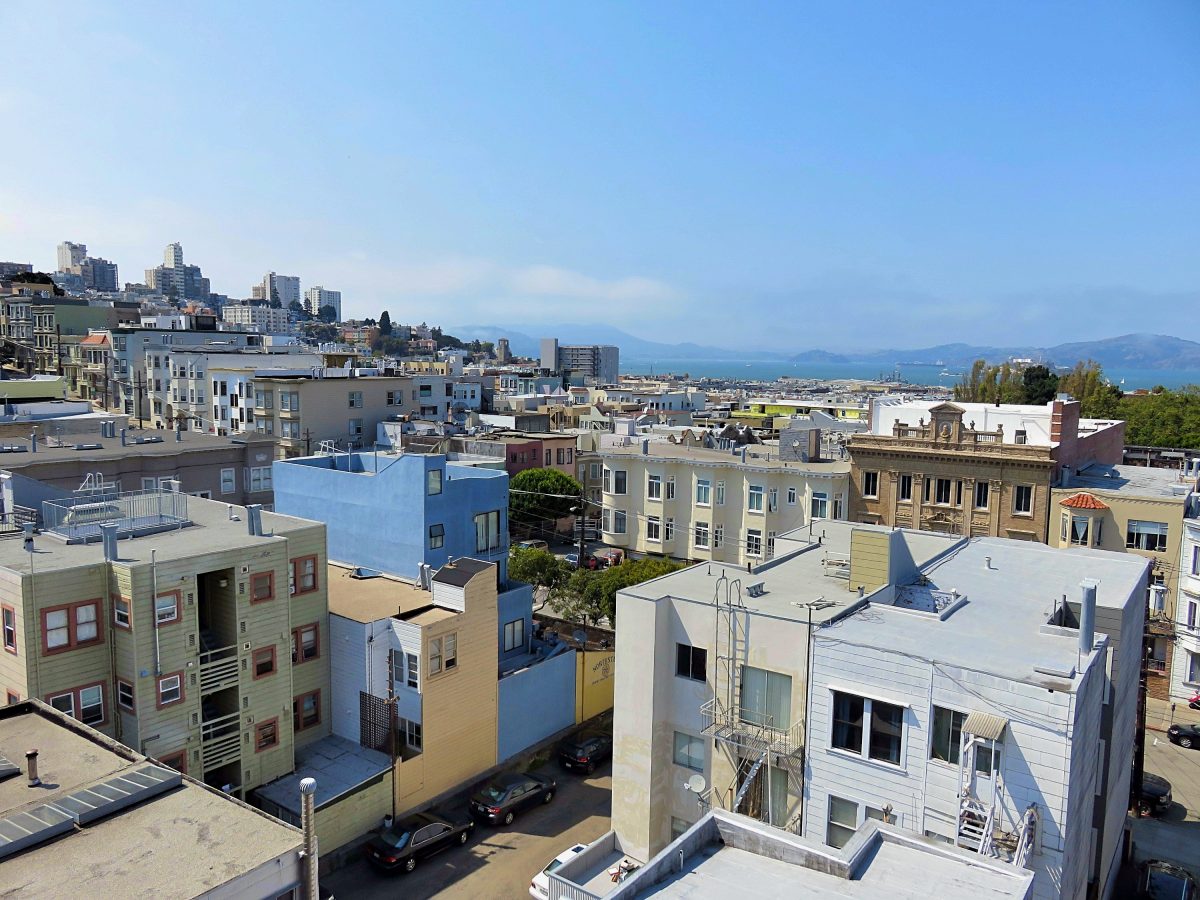 I hope these views inspire you to visit San Francisco! Which one is your favourite? Let me know.