Getting up at sunrise, we prepared our last breakfast together, scrambled eggs with veggies and cheese, and a fresh fruit salad. After everything was cleaned and packed away, we hit the road and had some fun on our way to the first stop of the day, Tuolumne Meadows.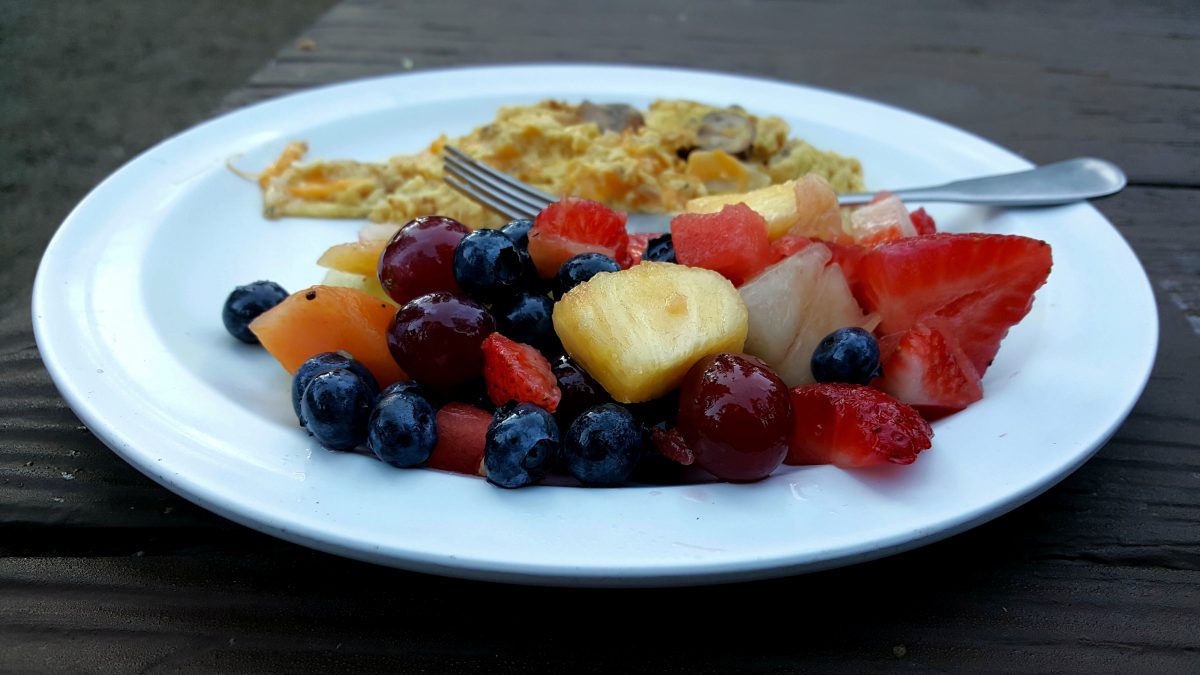 Going 'Wild' in Tuolumne Meadows
Let me just start off by saying that Tuolumne Meadows is beautiful. What makes it even greater (in my mind anyway) is that it forms part of the Pacific Crest Trail. Who else loved the movie 'Wild'? I'm such a huge fan, so to be able to hike just a small part of the Pacific Crest Trail meant a lot to me.
As a group, we hiked up Lembert Dome, which has terrific views. The hike is only a couple of miles long. The first mile or so of the trail is very steep. But don't get discouraged, the hike gets easier after that. The view at the top is worth the effort, trust me! Along the way, we passed Soda Springs, where the water tastes like carbonated water due to the high iron concentration. I also saw a couple of animals and pretty flowers on my way up.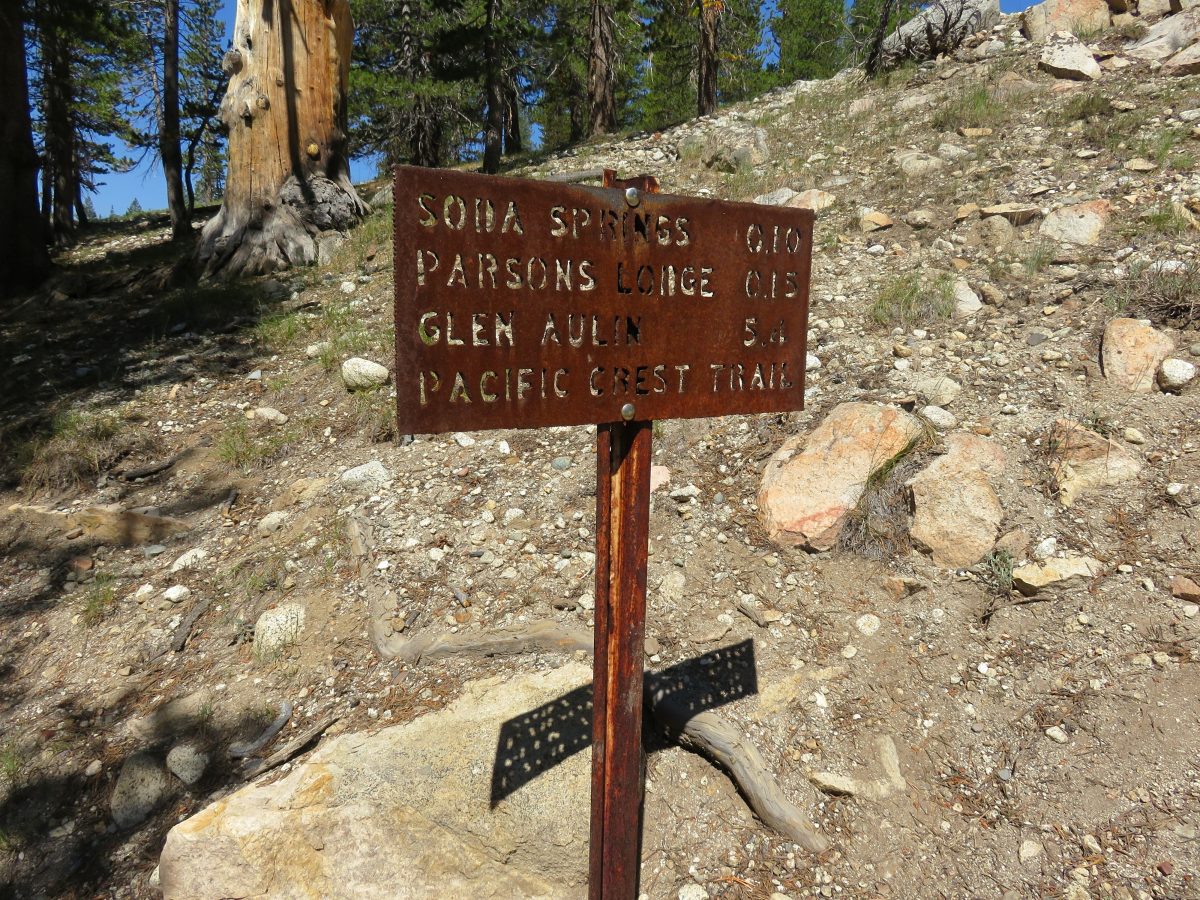 Tenaya Lake
Tenaya Lake is just a short drive away from Tuolumne Meadows, in the eastern part of Yosemite National Park. This alpine lake has ice blue waters, unlike anything I've seen before. We spent about an hour here, swimming in the cold water.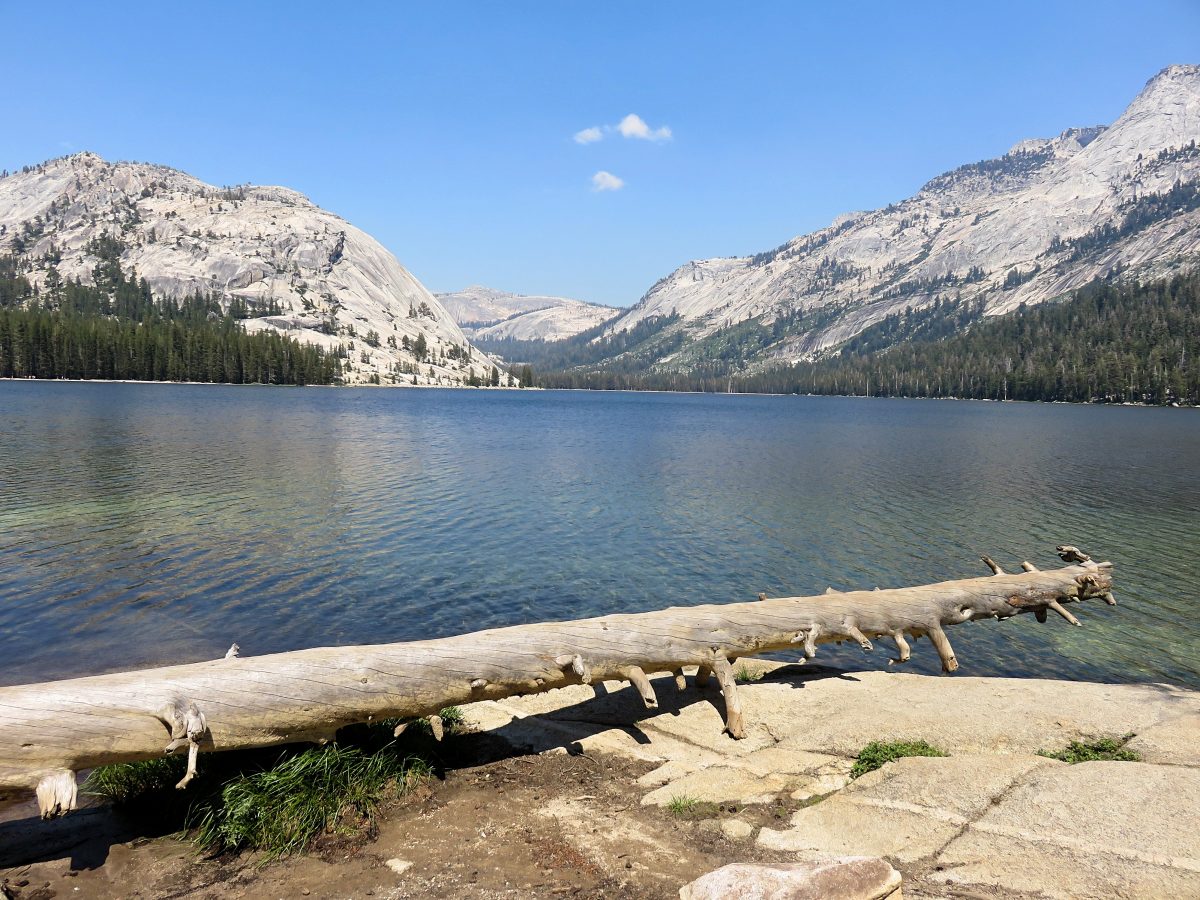 Giant Sequoias at Tuolumne Grove
Our last stop for the day was Tuolumne Grove to see and walk amongst the Giant sequoias. The trees are magical and left me in awe. It's difficult to describe just how big they are…they are huge! And thousands of years old. It's safe to say these are the oldest and biggest trees that I've ever seen in my life.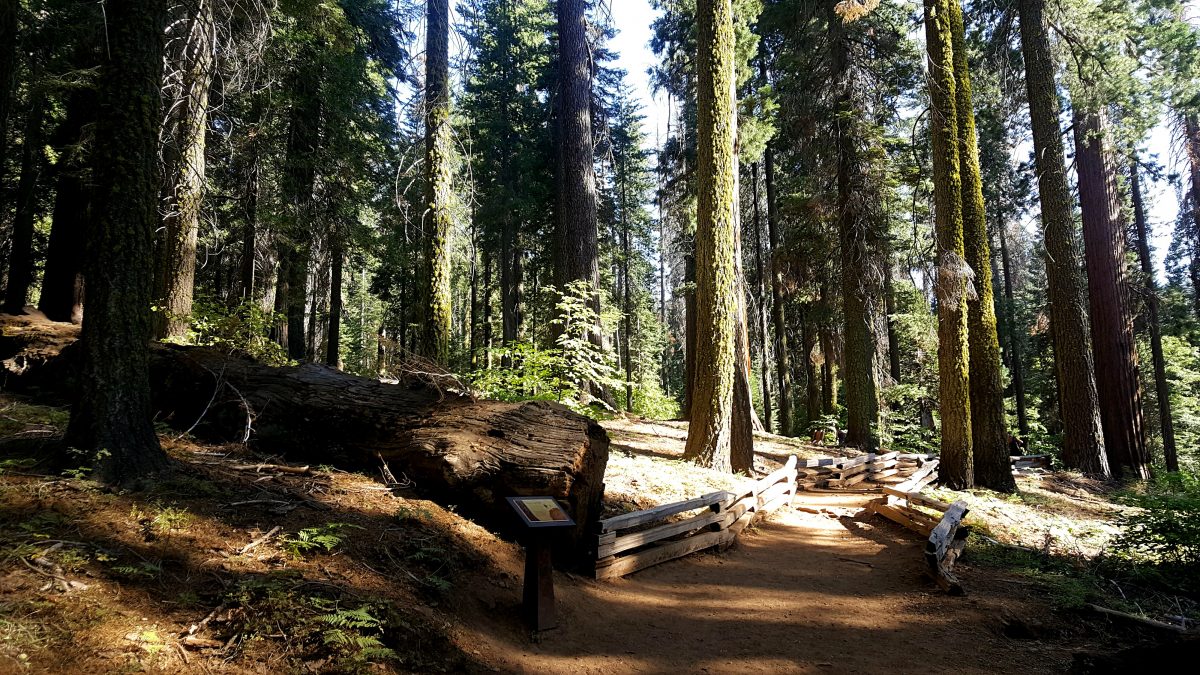 Supper and saloon
We cooked our last supper just down the road from a cool saloon, the perfect place to end our adventure. As always, dinner was delicious, basil pesto pasta with cheese and broccoli served with garlic bread and salad. I couldn't get enough. After dinner, we went to the saloon for drinks and karaoke. Boy, some of my fellow adventurers sure can sing. As for me, not so much…I got dragged on stage to sing the very last song of the evening (when nobody was around anymore). We boarded the Green Tortoise bus at 1 am to drive back to San Francisco.
Sunrise on Treasure Island
We woke up on Treasure Island opposite San Francisco for a great (but foggy) view of the Bay area. The bus dropped us off just down the road from the Green Tortoise Hostel. I highly recommend that you stay in the hostel after the tour. If you can't stay the night, you can pay $10 to use the hostel for the day. Get some breakfast and clean up before you continue your travels.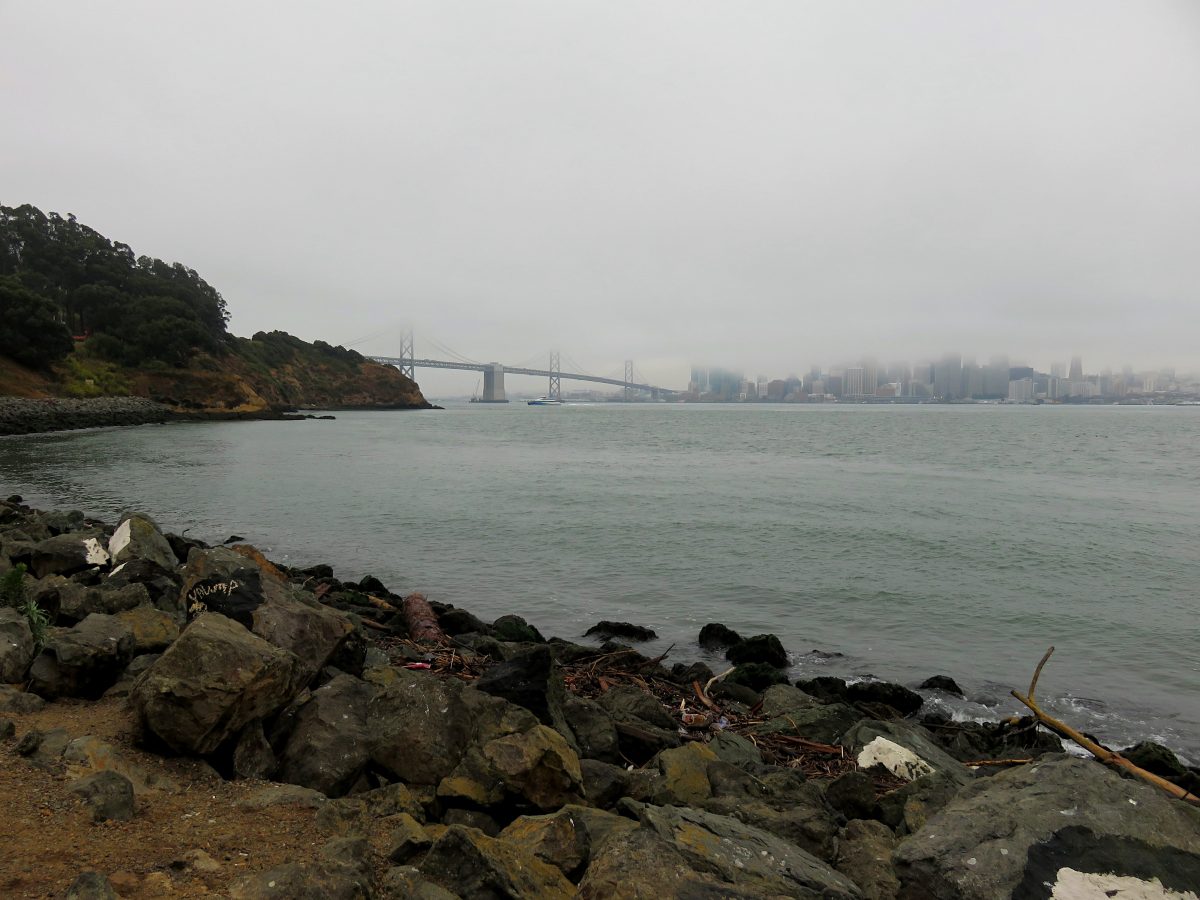 My best tips for this trip
Sunscreen is a must. Duh! Also, wet wipes came in very handy.
My hair was a tangled mess. So my tip for all the ladies going on this tour, take dry shampoo and leave-in conditioner with you (something I wish I did). It should make a world of difference.
Bring a lightweight fast-dry towel along. It just makes life easier.
The sleep quality on the bus isn't that great, but you get used to it. It was definitely more comfortable for me to sleep under the stars. To get the best rest and more privacy, I'd say you have to bring your own tent along. But that's completely up to you.
It got very chilly the two nights I slept outside, even in the middle of summer. Be sure to bring a warm jacket along if you want to sleep outside. Also, remember to bring insect repellent to keep the mozzies away.
Be sure to bring extra batteries along for your camera. You'll need it with all the beautiful photo ops.
In my opinion
This is a fantastic tour, well organised with the maximum use of time. I saw so many amazing places in such a short amount of time, yet it didn't feel rushed. For me, this tour was a welcome reminder of why I love being in Nature. My favourite part was definitely all the animals I saw and the beautiful scenery.
This tour is for people of all ages with a spirit of adventure who loves the outdoors. If you're into luxury and comfort, then this isn't the tour for you. For example, you only have access to warm showers for one night. The rest of the time you swim in lakes and rivers to freshen up.
Honestly, I didn't expect much of the food. But wow, it was tasty! The meals are vegetarian, which suited me since I'm a vegetarian. But I'm pretty sure carnivores will enjoy the food too. On this tour, all your meals, except dinner on the first night and breakfast when you arrive back in San Francisco, are included. There is plenty of food so in my opinion, there's no need to bring extra snacks.
I'd say the biggest challenge on this tour for me was getting my phone charged. I'm all for doing a digital detox, but at the same time, I love taking photos with my phone. Because the opportunity to recharge phones are rather limited, I couldn't take as many photos as I wanted to. I did bring my camera along, but most of the time I prefer taking photos with my phone. But this was only a minor annoyance.
A special thank you to our wonderful drivers Steven and Dan. Thanks for making this tour such a memorable adventure!
Book now, what are you waiting for?
If you want to do a unique, off-the-beaten-track tour of Yosemite National Park, look no further than Green Tortoise Adventure Travel. They also offer 1-day and 2-day tours of the park, but in my opinion, do the 3-day tour if you can! I highly recommend travelling with this company. Doing the National Parks Loop with them is definitely high on my bucket list!