The second day of my Yosemite National Park adventure with Green Tortoise started early, around 06h00 when Steve woke us up with tea and coffee. Breakfast was made-from-scratch buckwheat pancakes served with fresh blueberries, strawberries and whipped cream. A three-hour drive took us to the first stop of the day, the Mono Basin. If you have a problem with motion or altitude sickness, bring medication along for this part of the bus ride.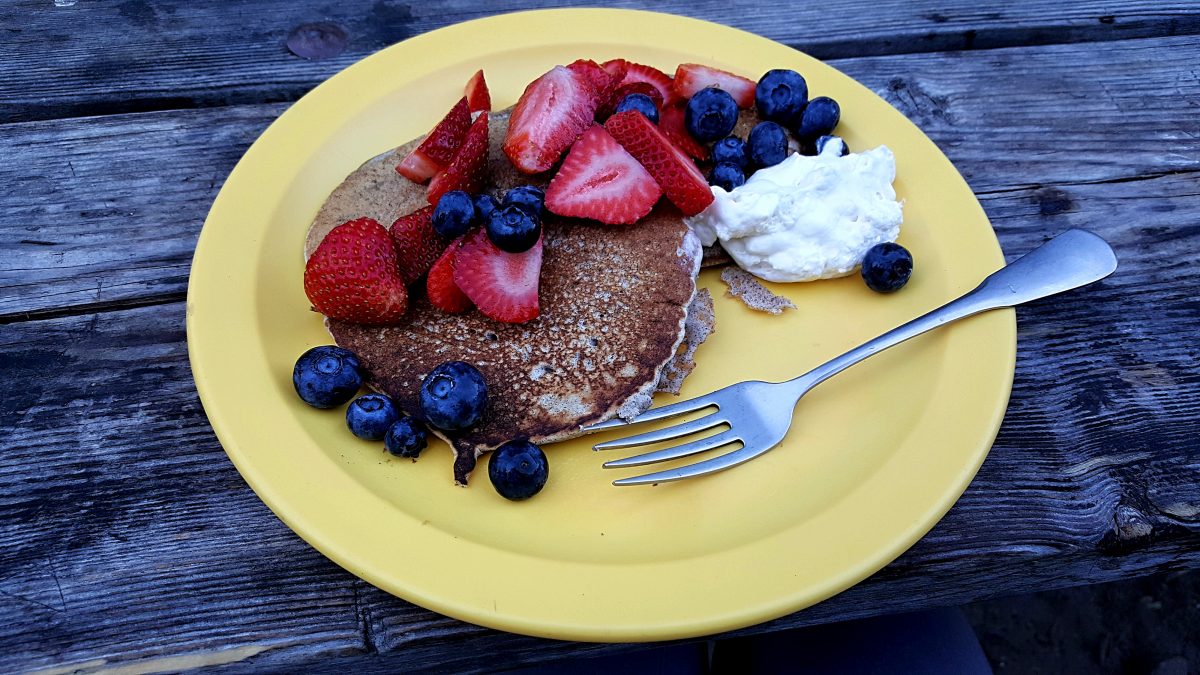 Mono Basin Visitors Center
Just east of Yosemite National Park lies Mono Basin. Before heading to Mono Lake, which was definitely the highlight of the day for me, we made a quick stop at the Visitors Center. It's a great place to learn more about the surrounding ecosystem. If you're not into that geeky sort of stuff, then check out the incredible views!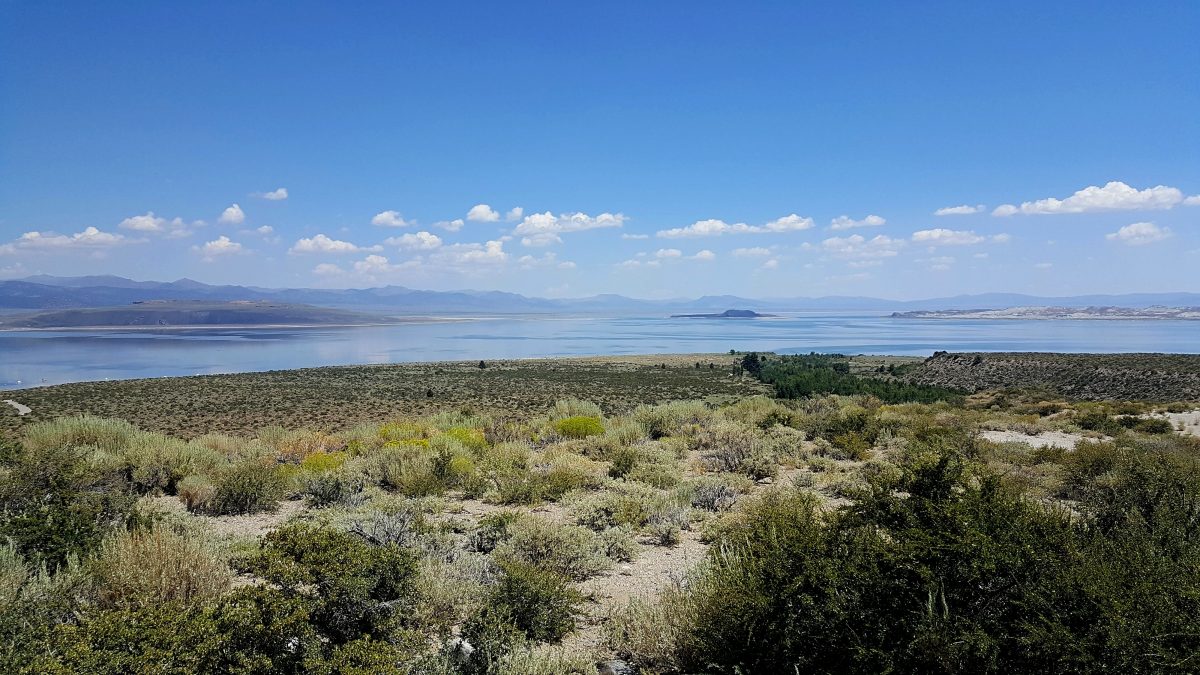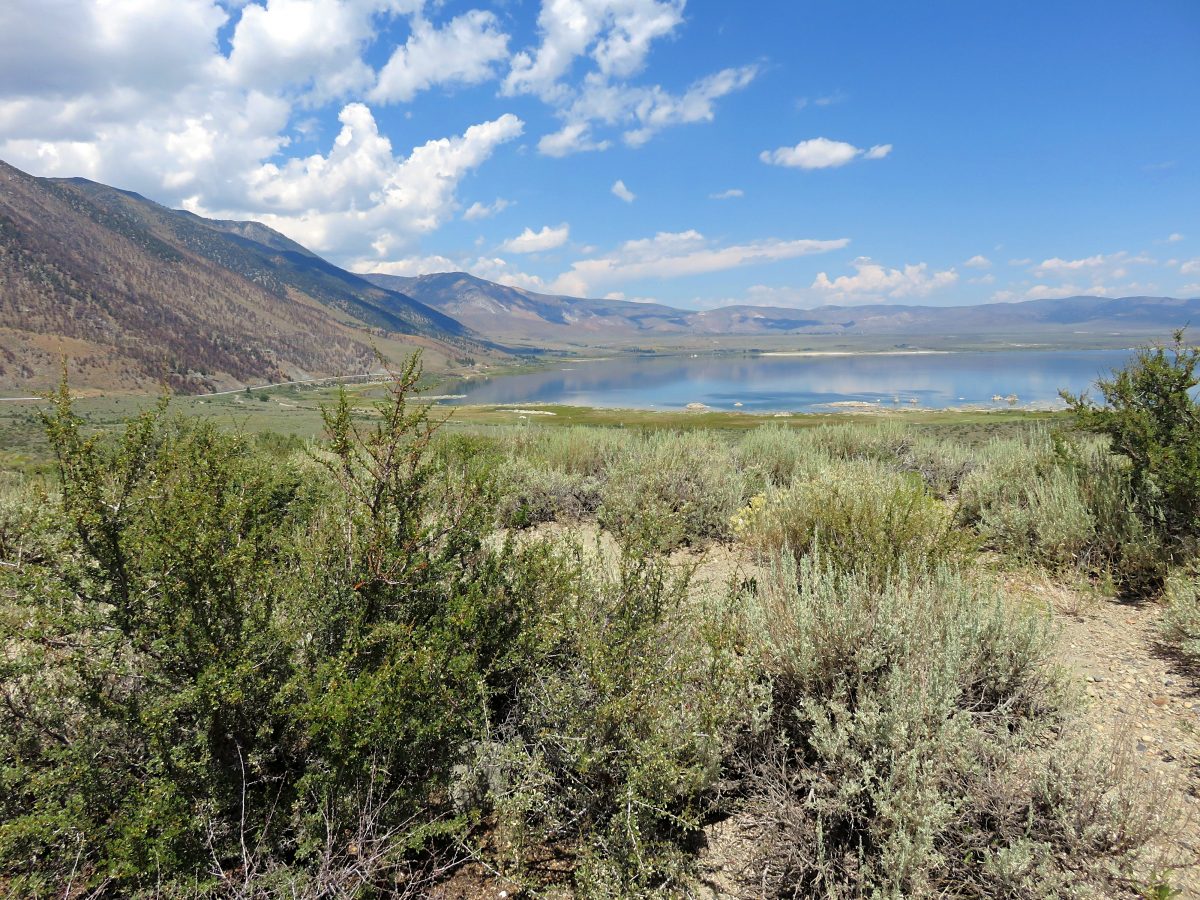 Mono Lake
Mono Lake is one of those unique landscapes that words fail to describe, you have to experience it for yourself. A lot of people (the majority) just walk down to the lake to look at it. But we actually swam in the lake! Because the water is so salty, you float on the surface. It's an odd feeling indeed and honestly, one of my favourite experiences on this tour. We spent about an hour at Mono Lake. For the geeks, here are some interesting facts about Mono Lake.
Tip: Don't dunk your head underneath the water because your eyes will sting.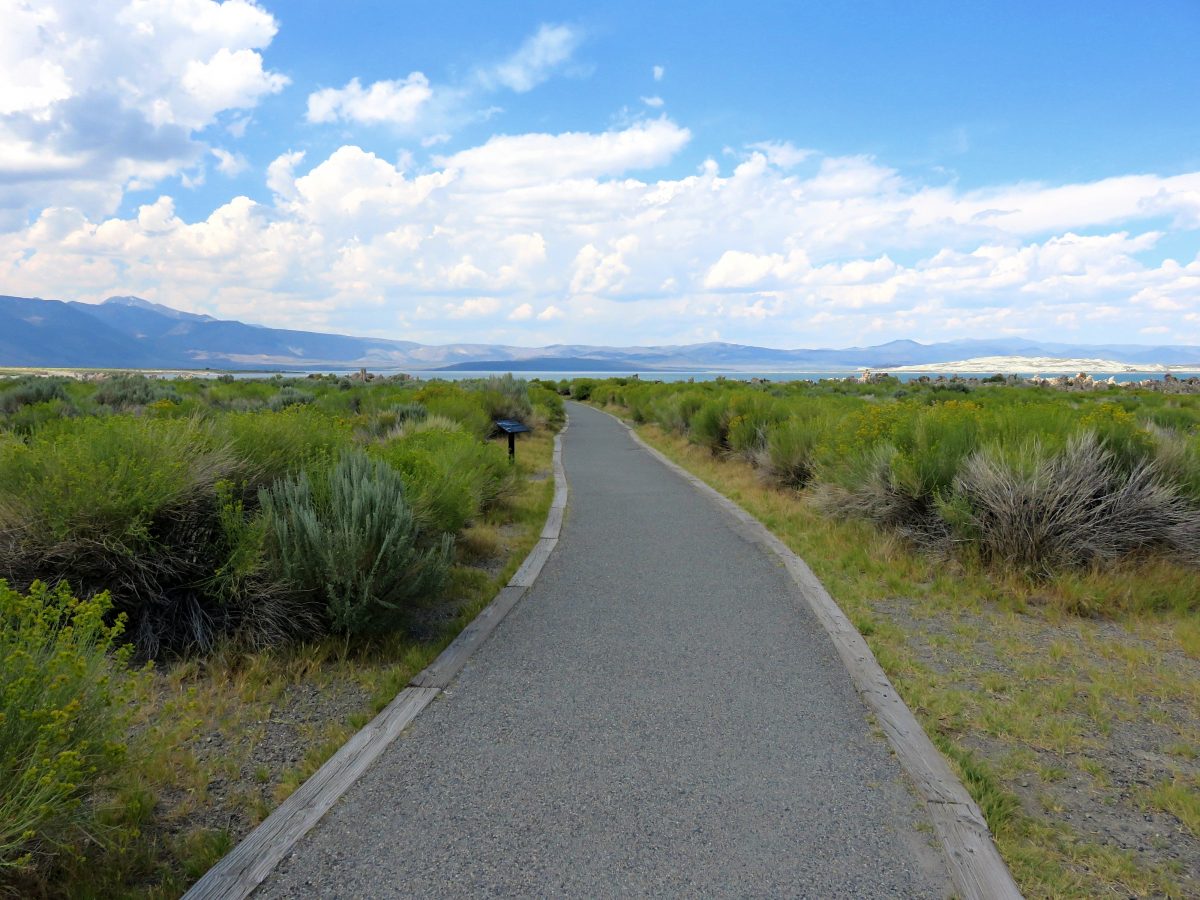 June Lake
A short drive took us to June Lake, a beautiful Alpine lake with clear waters and pebble beaches. In addition to swimming in the lake, you can also rent canoes and paddle boards. Before heading to our campground for the night, the bus stopped at the shop just up the road where you can take a shower for $2.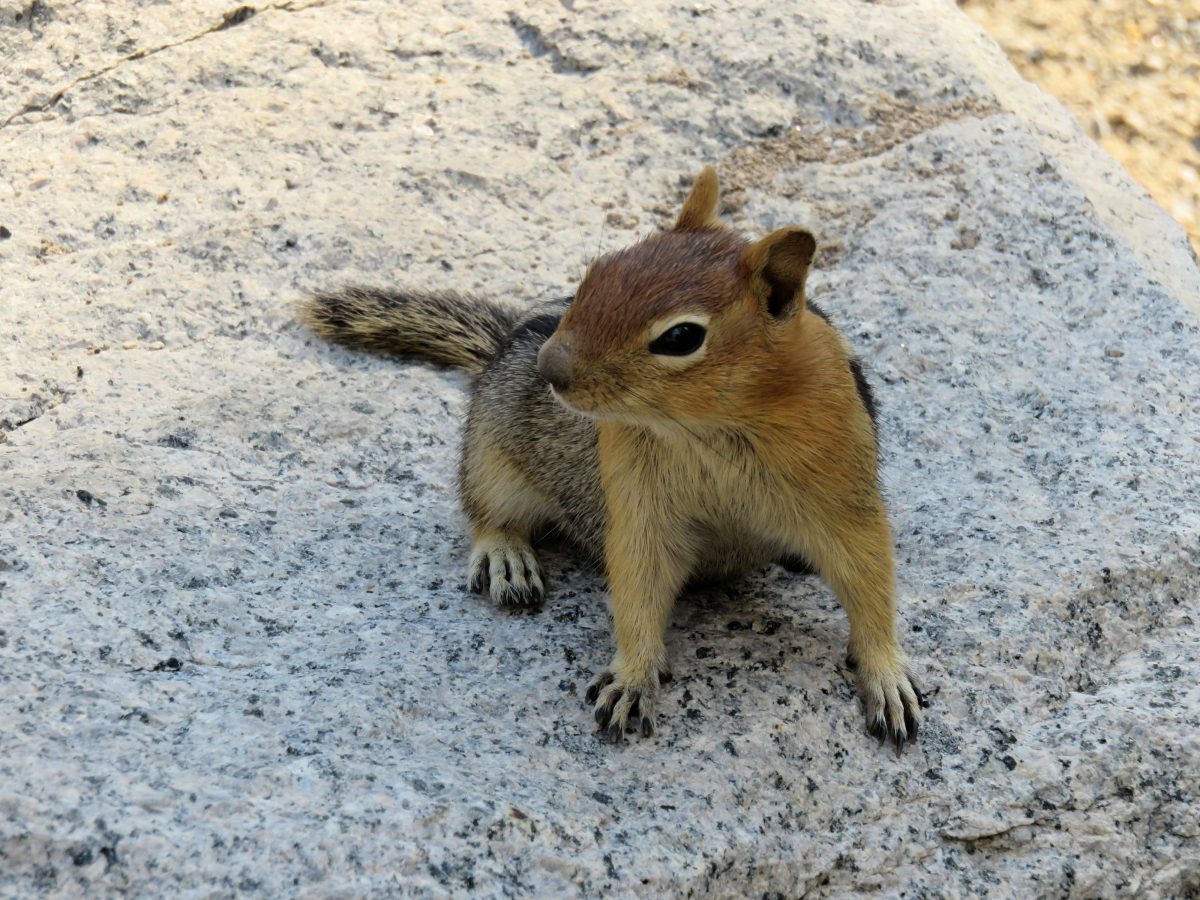 Green Creek and S'mores
Our campsite was called Green Creek and completely off the beaten track. It was a little bit out of the way, but so worth the drive. The scenic campsite is in the middle of nowhere next to a river.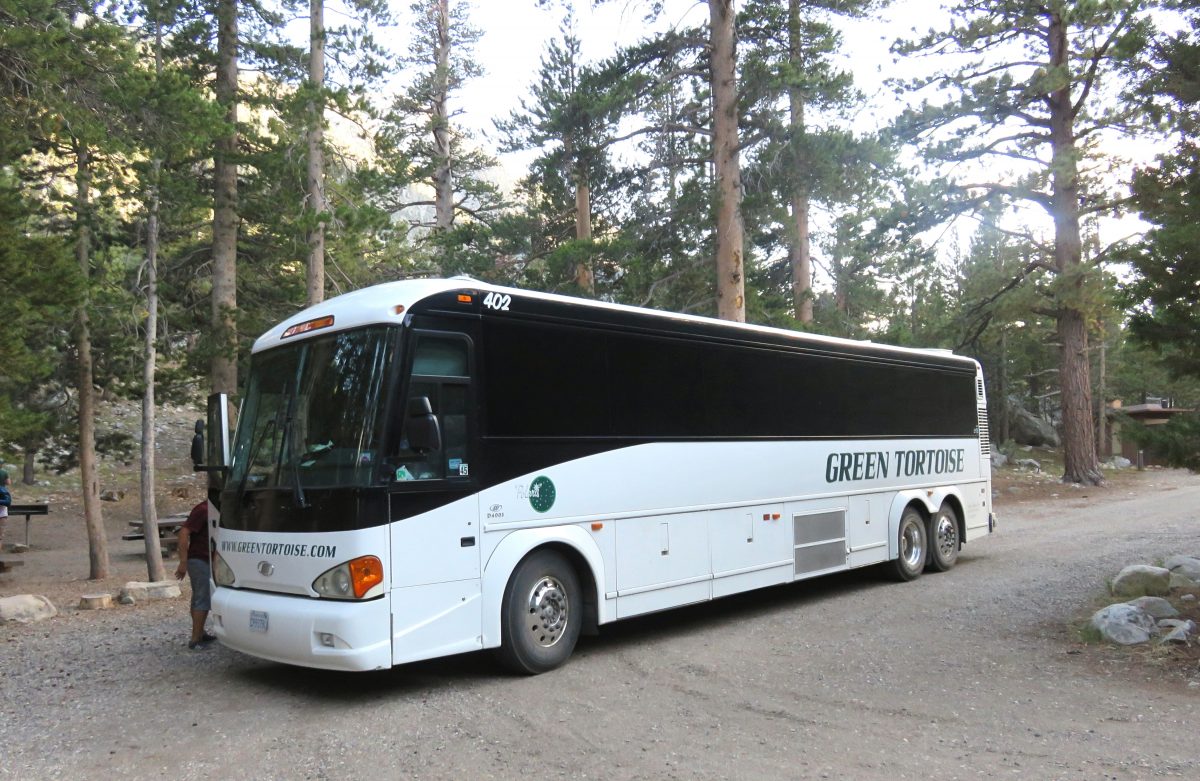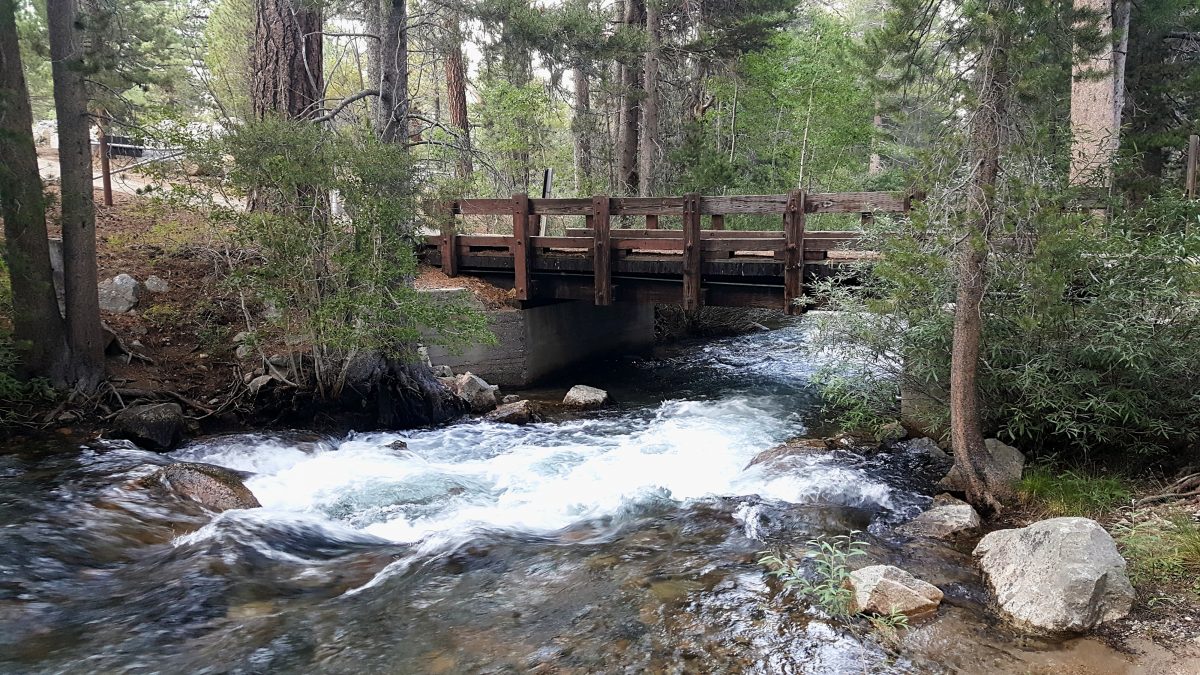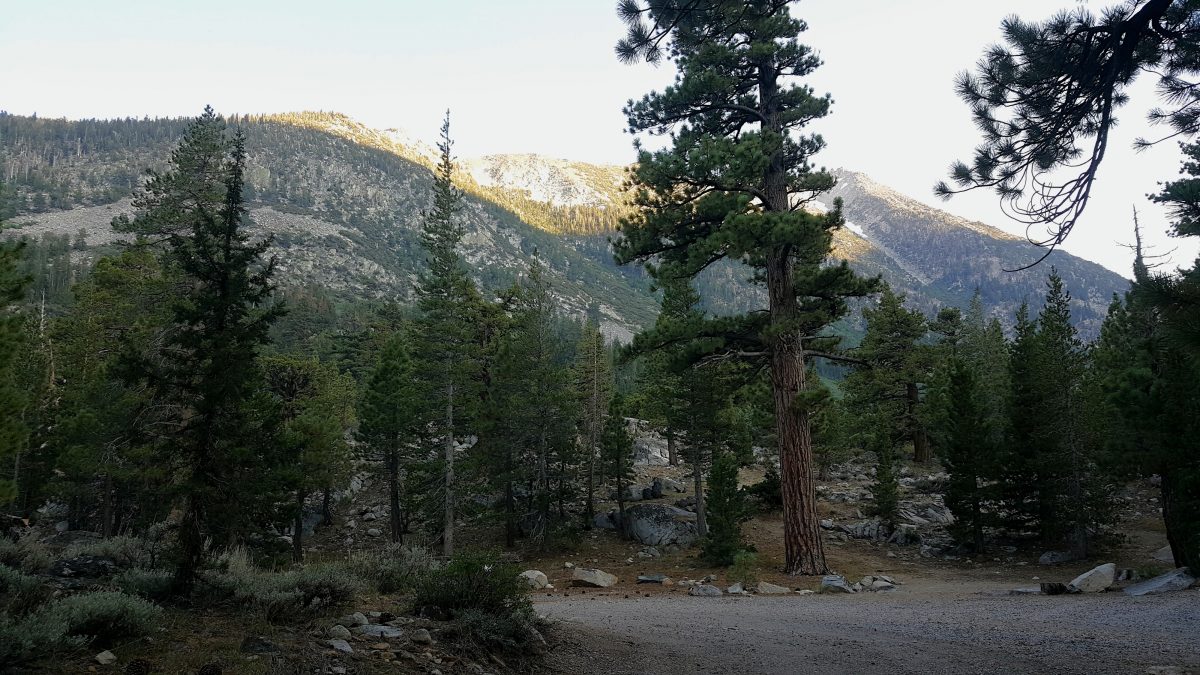 Dinner was an American classic, mashed potatoes with all the fixings, peppers and grilled onions and mushroom gravy. What's not to love? That night we make a huge campfire and then it was time for dessert, s'mores! This was my first authentic campfire s'mores made with Graham crackers, Hershey's milk chocolate and roasted marshmallows. YUM! They were so good.
I chose to sleep under the stars again. Just be sure to put some insect repellent on because there is a lot of mosquitos here. Come back tomorrow to read about the final day of the Yosemite National Park tour.