Bed & Breakfast Rialto is a cozy guest house right in the heart of Venice. It's the perfect place to stay if you're looking for central accommodation, and just minutes away from the famous attractions in Venice.
Location
Situated in a renovated 17th-century building, the B&B Rialto is right on the Grand Canal, and as the name suggests, a short distance from the Rialto Bridge. Piazzo San Marco is only 10 minutes on foot while the Rialto market is only a few meters away.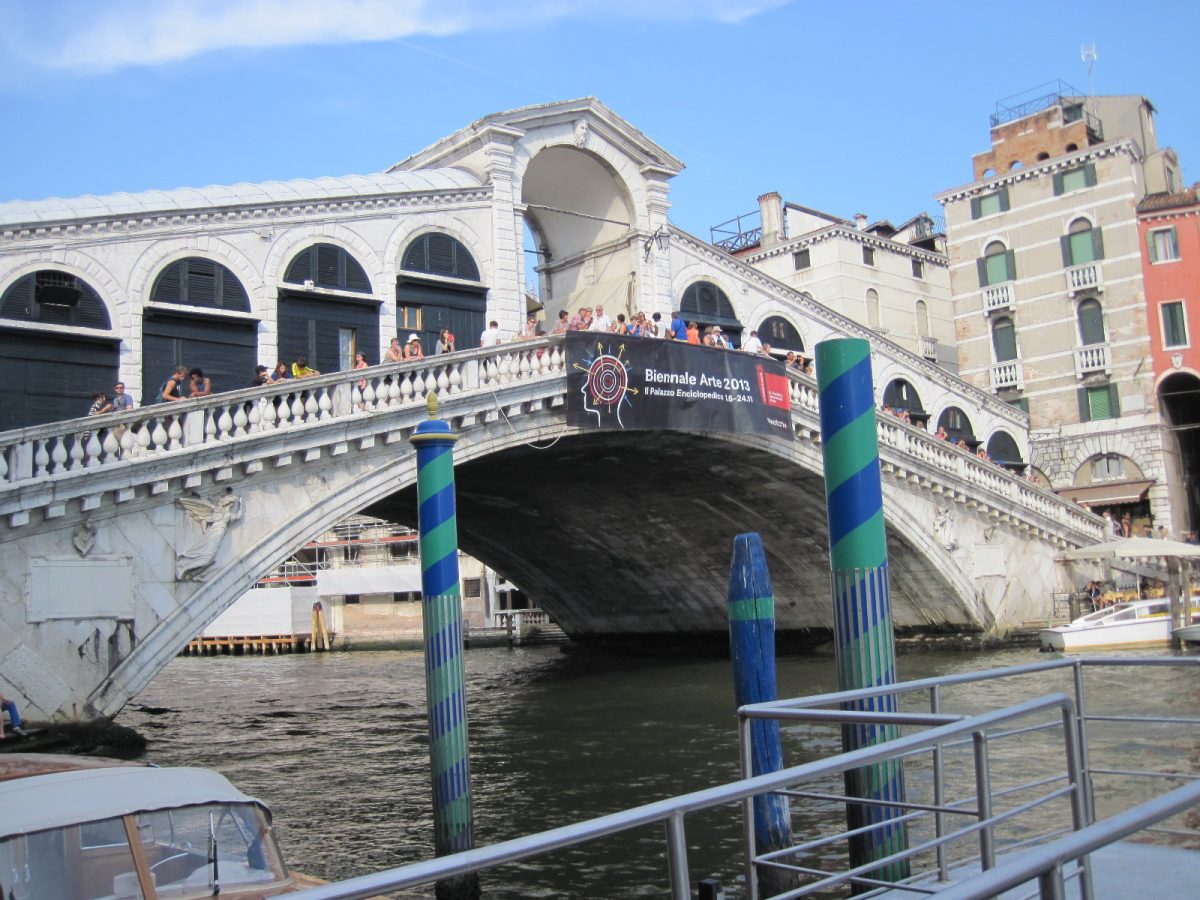 How to reach Bed & Breakfast Rialto
The easiest way to reach the B&B is via water bus or water taxi. The closest vaporetto stop, Rialto Mercato, is only two minutes' walk from the property.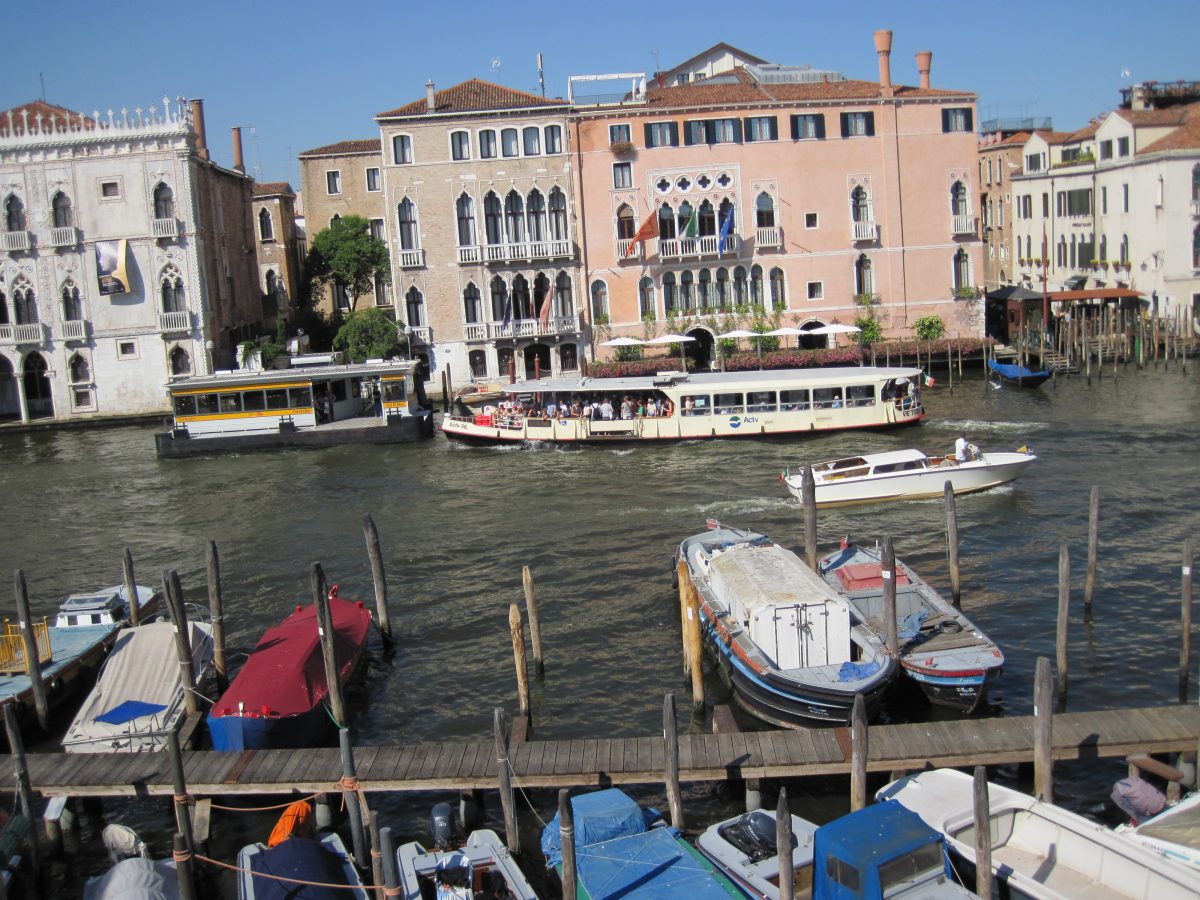 When I arrived
A staff member is there to greet you upon arrival and explain the house rules. If your luggage is heavy, be warned that the building has no elevator. You will be climbing three flights of stairs with your luggage.
Staff members, although not always present on the property, can easily be reached via email or mobile phone. They are happy to suggest restaurants or give advice about attractions in Venice.
Breakfast
Each guest room receives two plates of snacks each morning, one inside the fridge and one on the kitchen counter.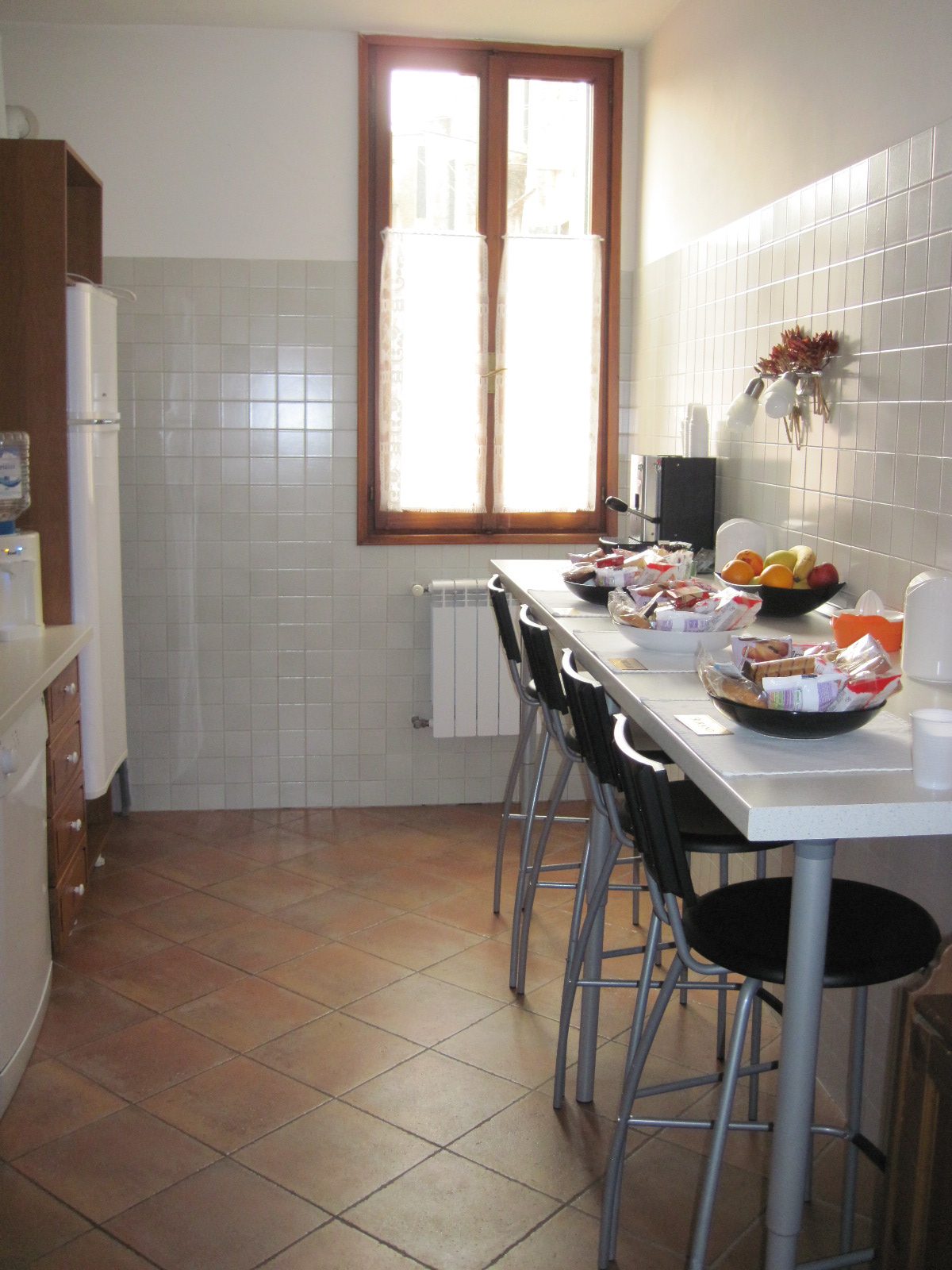 One is filled with breakfast food such as fruit juice, cheese, yogurt and boiled eggs, while the other plate is filled with snacks and packaged pastries.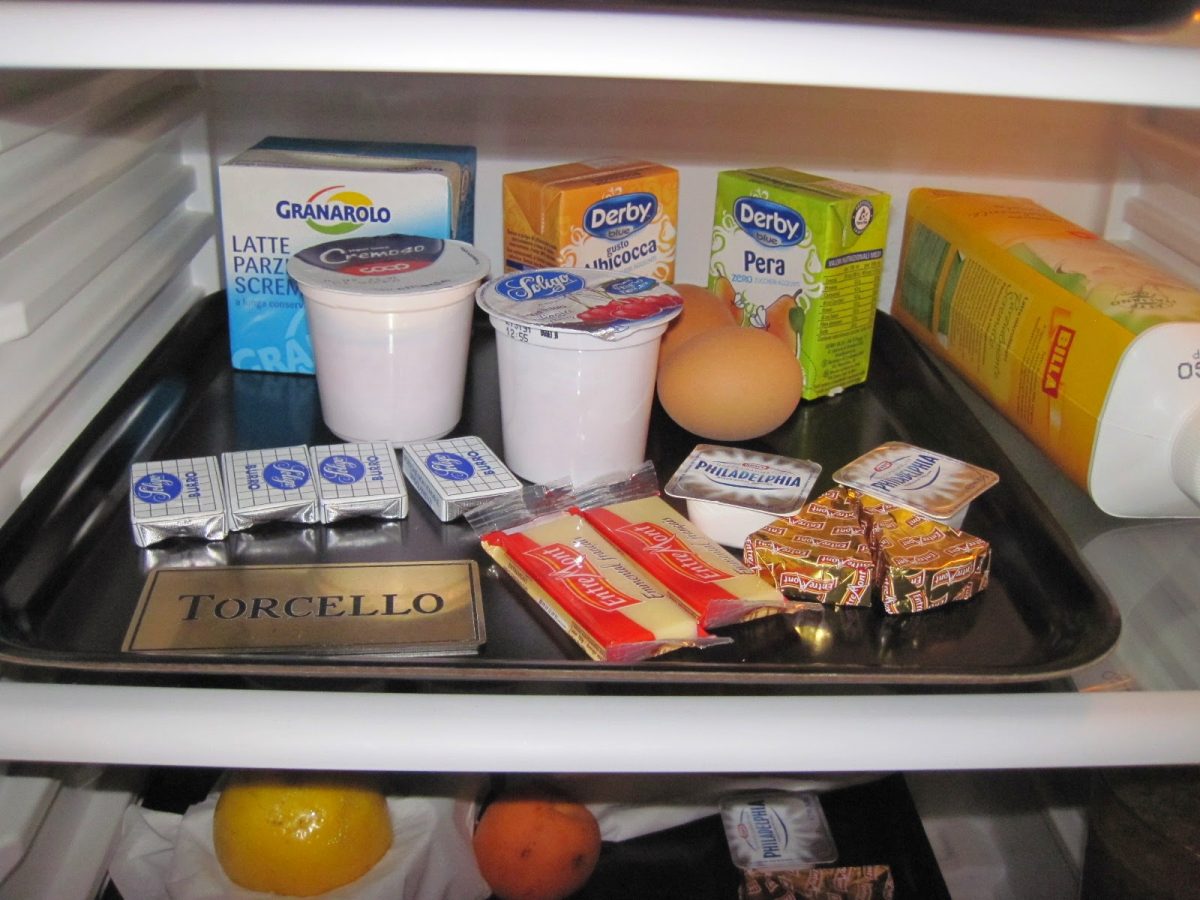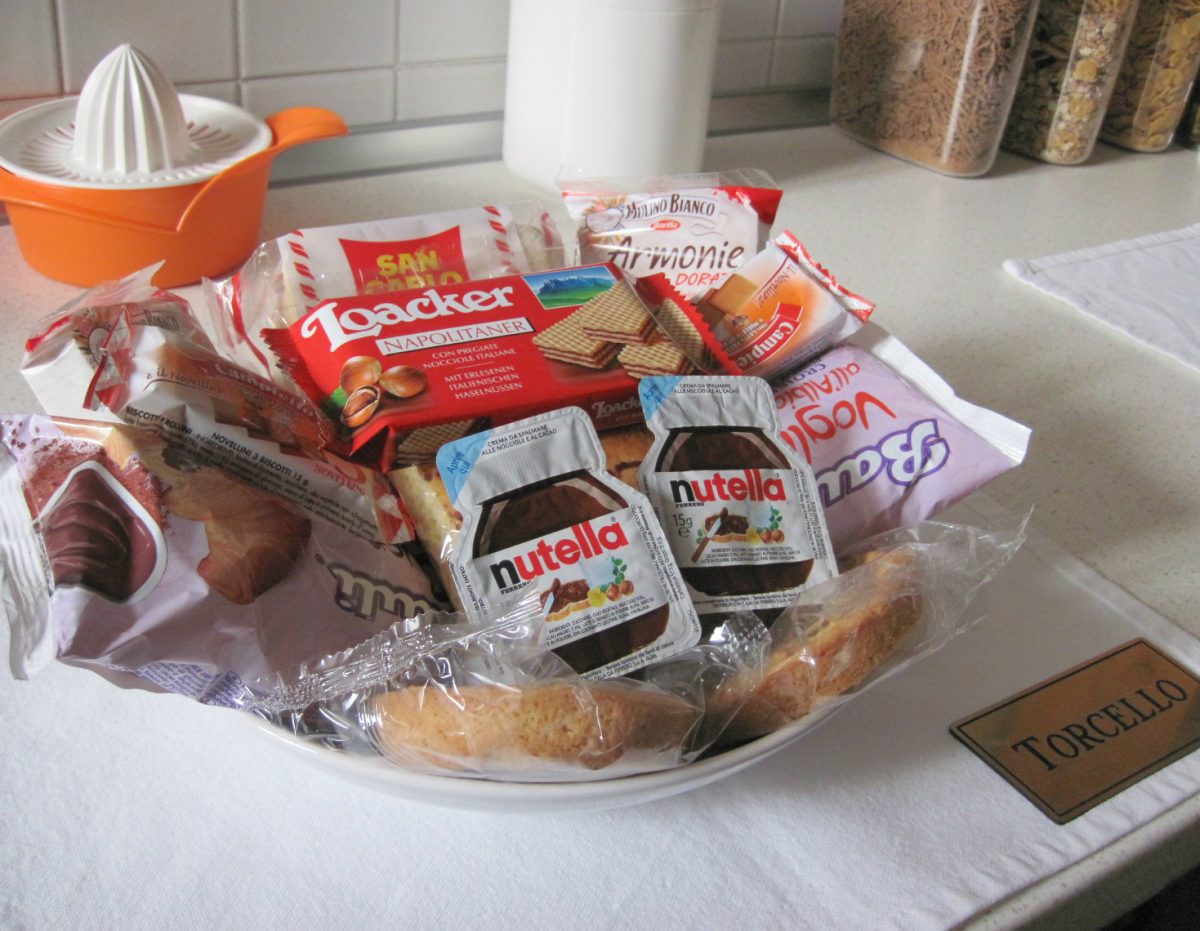 If you long for something more substantial, head down to the Rialto market for fresh fish, and prepare it in the kitchen.
Guests have access to the kitchen with tea and coffee making facilities, a dining area and a balcony with a wonderful view of the Grand Canal.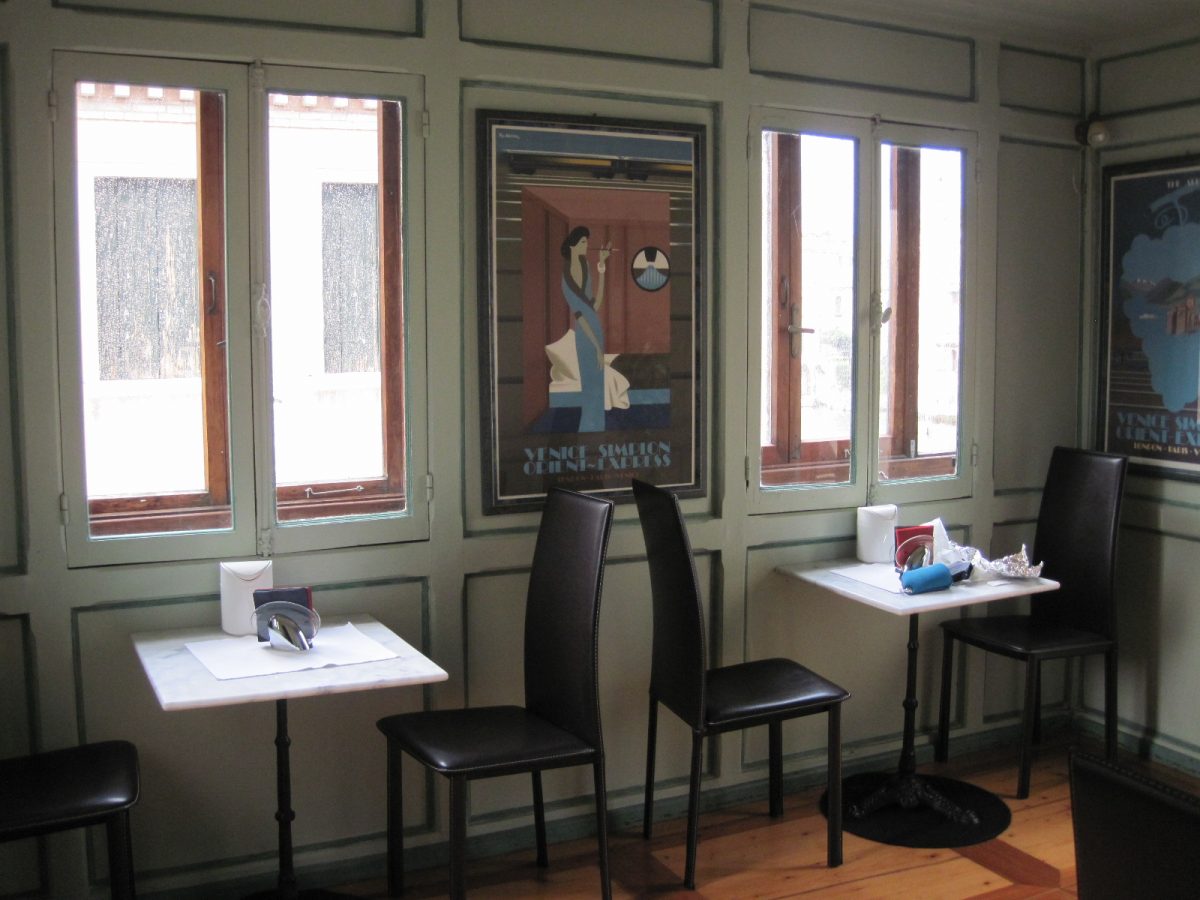 Rooms
The property has four rooms, three of which are open to the public. Each room is named after islands close to Venice:  Murano, Burano and Torcello.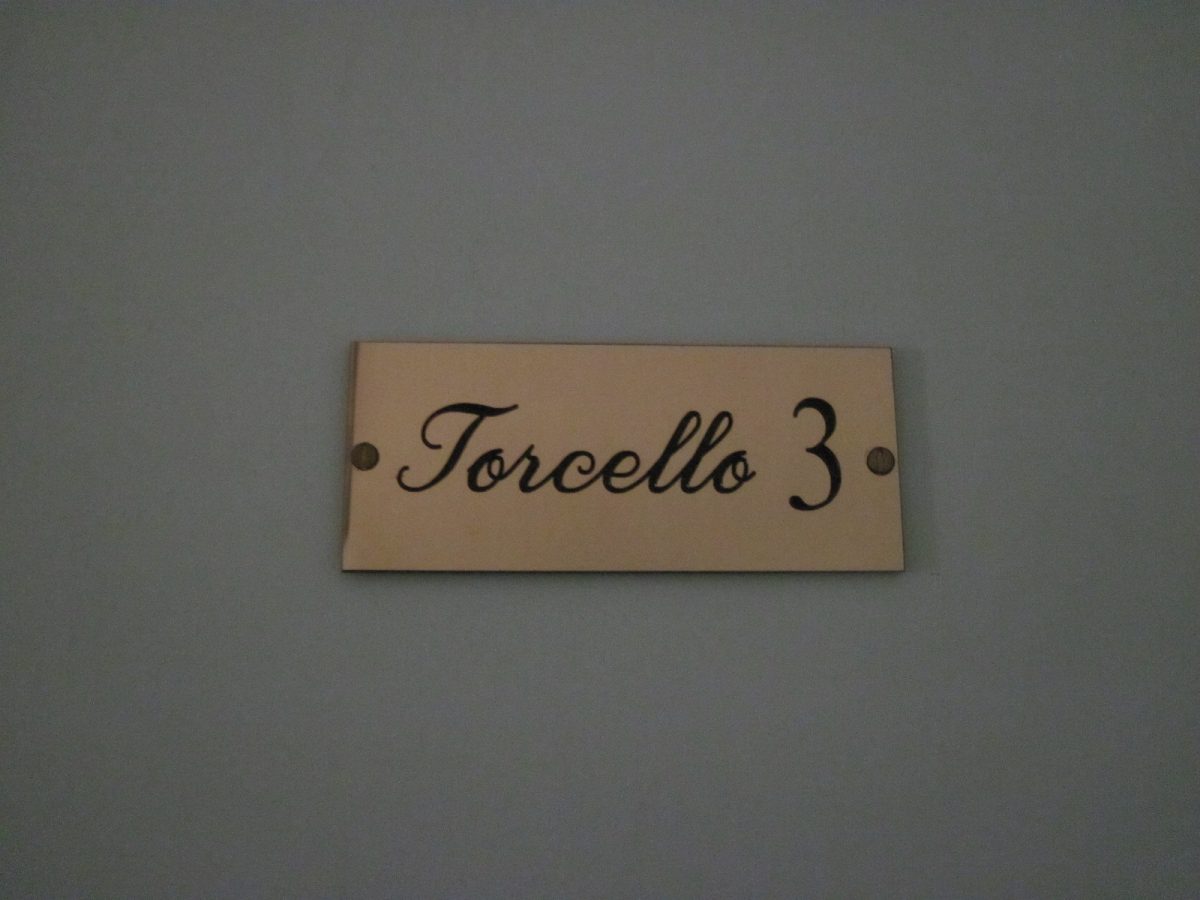 I stayed in the Torcello room. The spacious room is equipped with a comfortable double bed, desk, air conditioning, heating and a television. The room has a beautiful view of the Grand Canal and the Ca' d'Oro palace.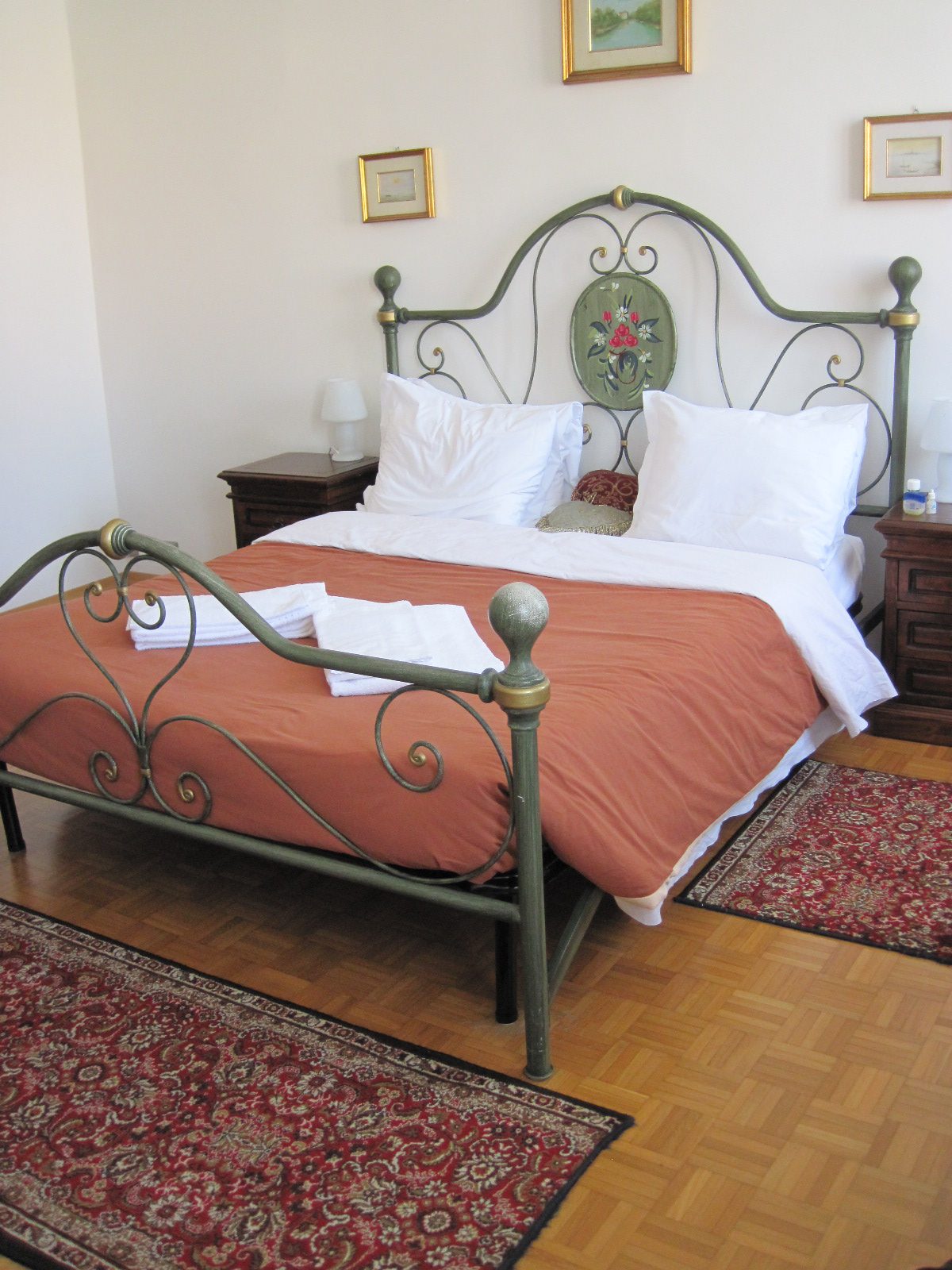 Free WiFi is available throughout the B&B. Complimentary toiletries are provided and replenished each day.
Guests share a small, but clean bathroom.
What I liked best:
It's all about the location.
And the views! The views are great in the day, but spectacular at night.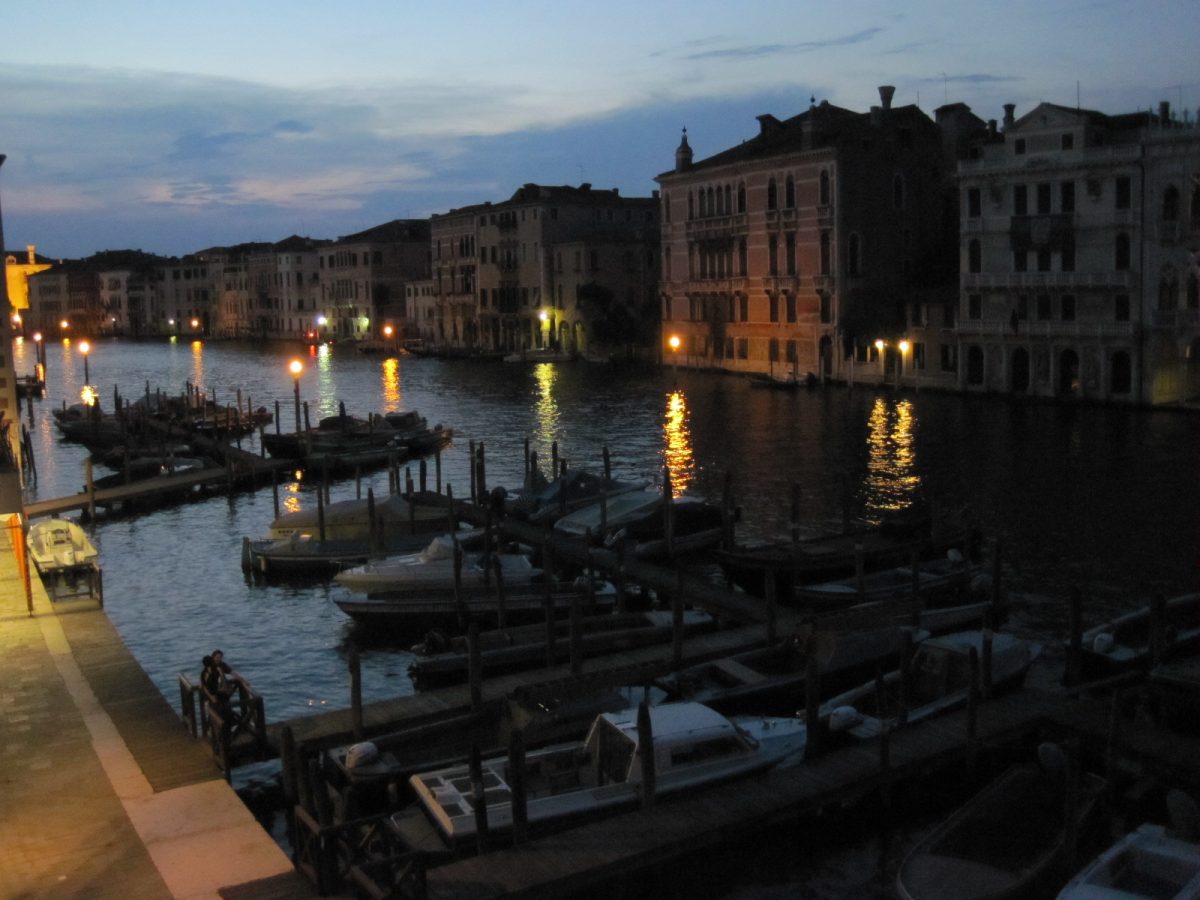 The rooms are comfortable and the breakfast and snacks are tasty.
What I didn't like:
Nothing serious comes to mind. Perhaps the shared bathroom; having to wait to use the bathroom before you head out in the mornings can sometimes be frustrating.
Would I stay here again?
Yes! The location of Bed & Breakfast Rialto couldn't be better. It's a lovely property close to the Rialto Bridge, with beautiful views.