Where can you find the best waffles in South Africa? In my opinion, at The Waffle House in Ramsgate on the south coast of South Africa. Now, I have not tasted every waffle in the country, but I've eaten my fair share. And these waffles are my favourite by far!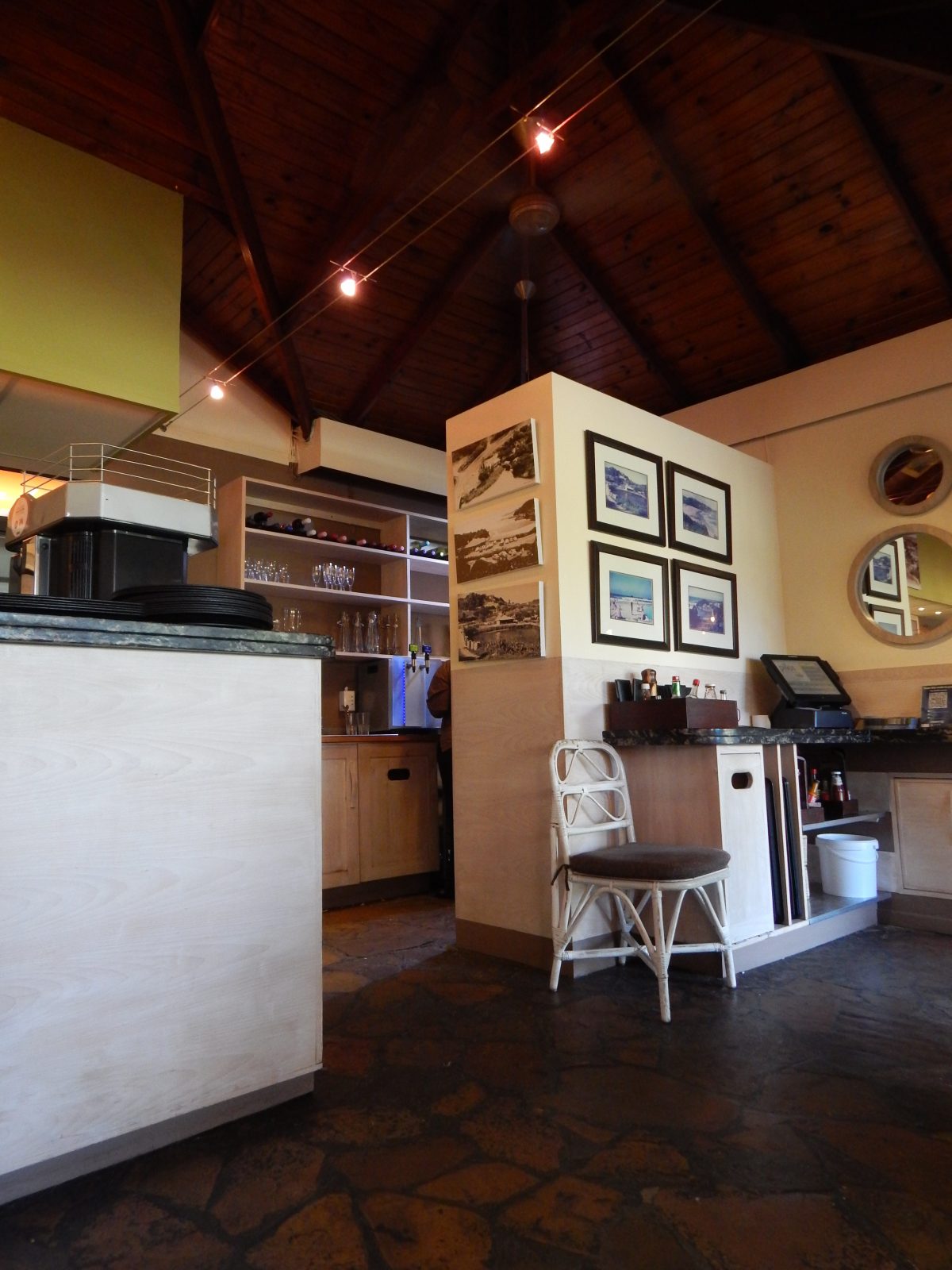 Location
The restaurant is located on the edge of the Ramsgate Lagoon, only a couple of meters away from Ramsgate Beach. The Waffle House is right on the main South Coast Road.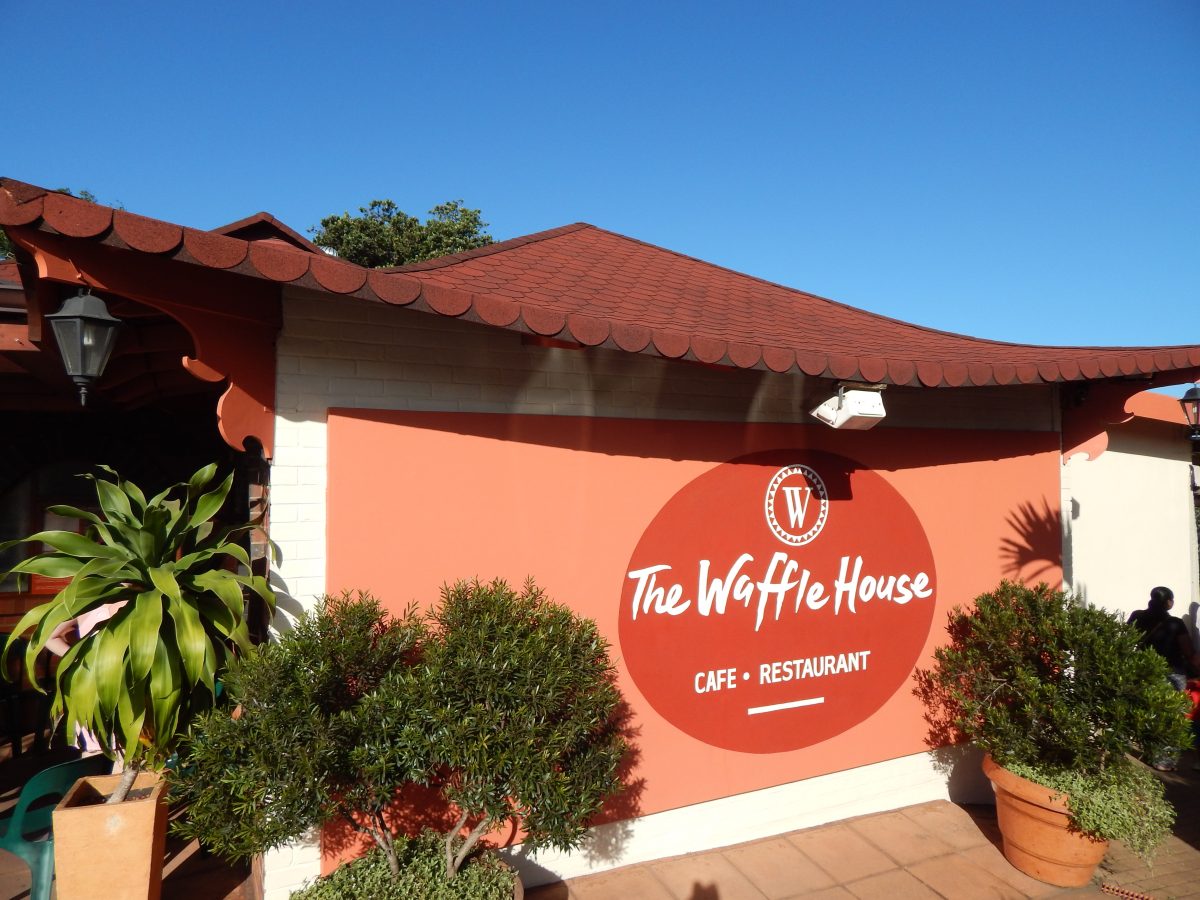 On the menu
As the name suggests, the only thing you'll find on the menu is waffles with a variety of toppings. There are breakfast waffles, savoury waffles, and sweet waffles. They have a selection of vegetarian waffles too.
Keep your eye on the specials board for limited edition waffles that you won't find on the menu!
If you have special dietary requirements, The Waffle House is happy to accommodate you.
The menu also has an extensive selection of beverages, from coffee and tea to milkshakes to wine.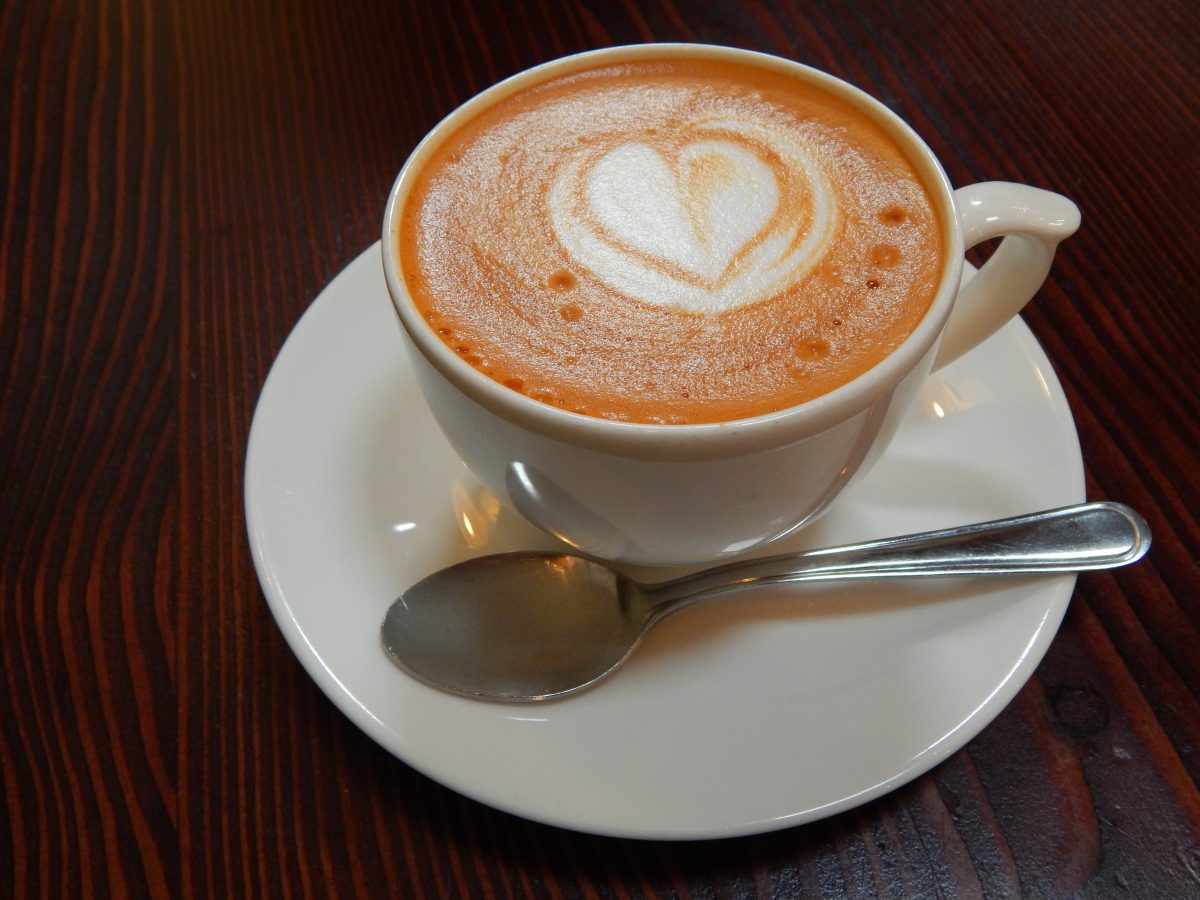 Savoury waffles
I was in the mood for something a little spicy, so I selected a waffle topped with a mild vegetable curry. The waffle was crispy, topped with a creamy and fragrant vegetable curry with butternut, sweet potato, cauliflower, green beans, patty pans and aubergine. The dish is served with a poppadum, sliced banana, a fresh salsa and chutney.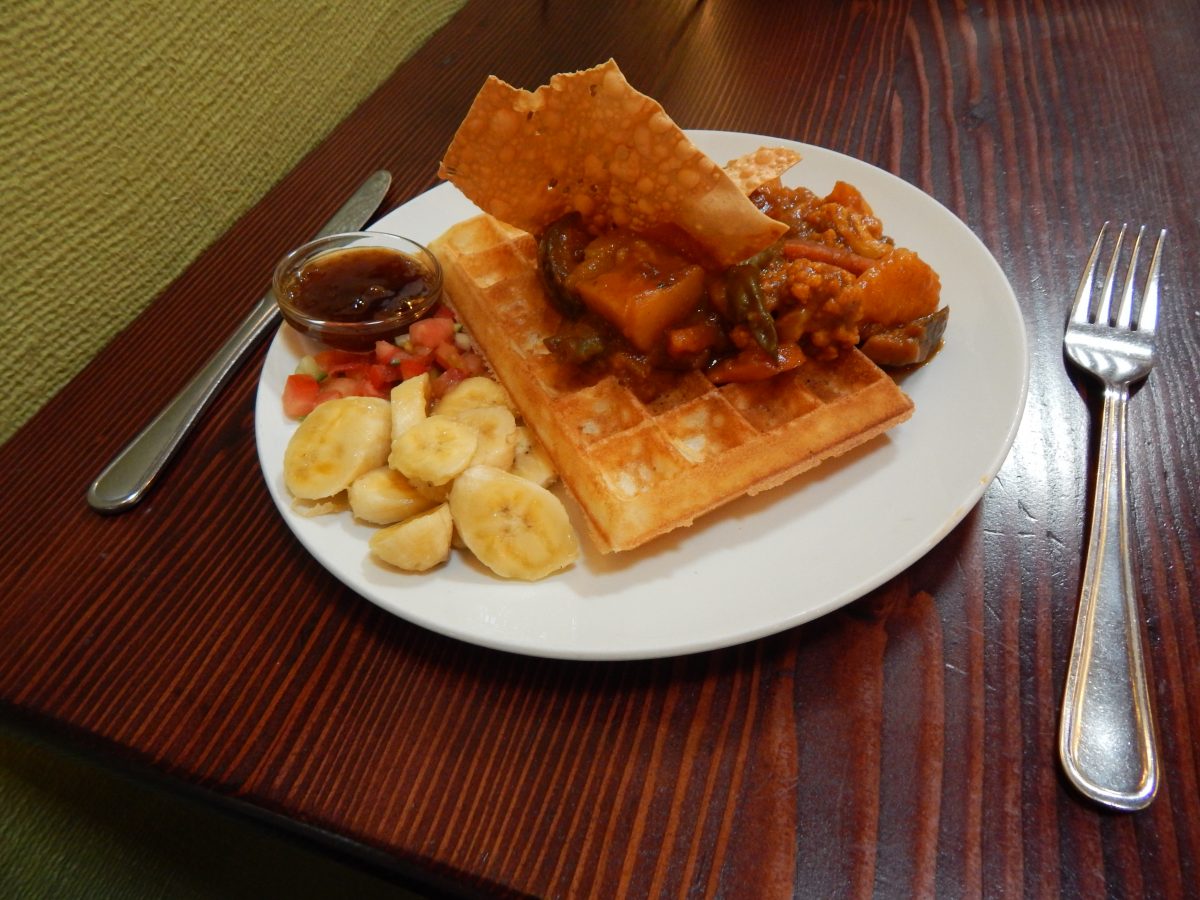 Something sweet
It's a stretch to eat both a savoury and a sweet waffle, but I always have space for dessert! I chose the decadent orange mousse waffle. Yum! The mousse was soft and fluffy and creamy, forming a contrast to the crispy waffle. The dark, bitter chocolate broke the sweetness of the mousse.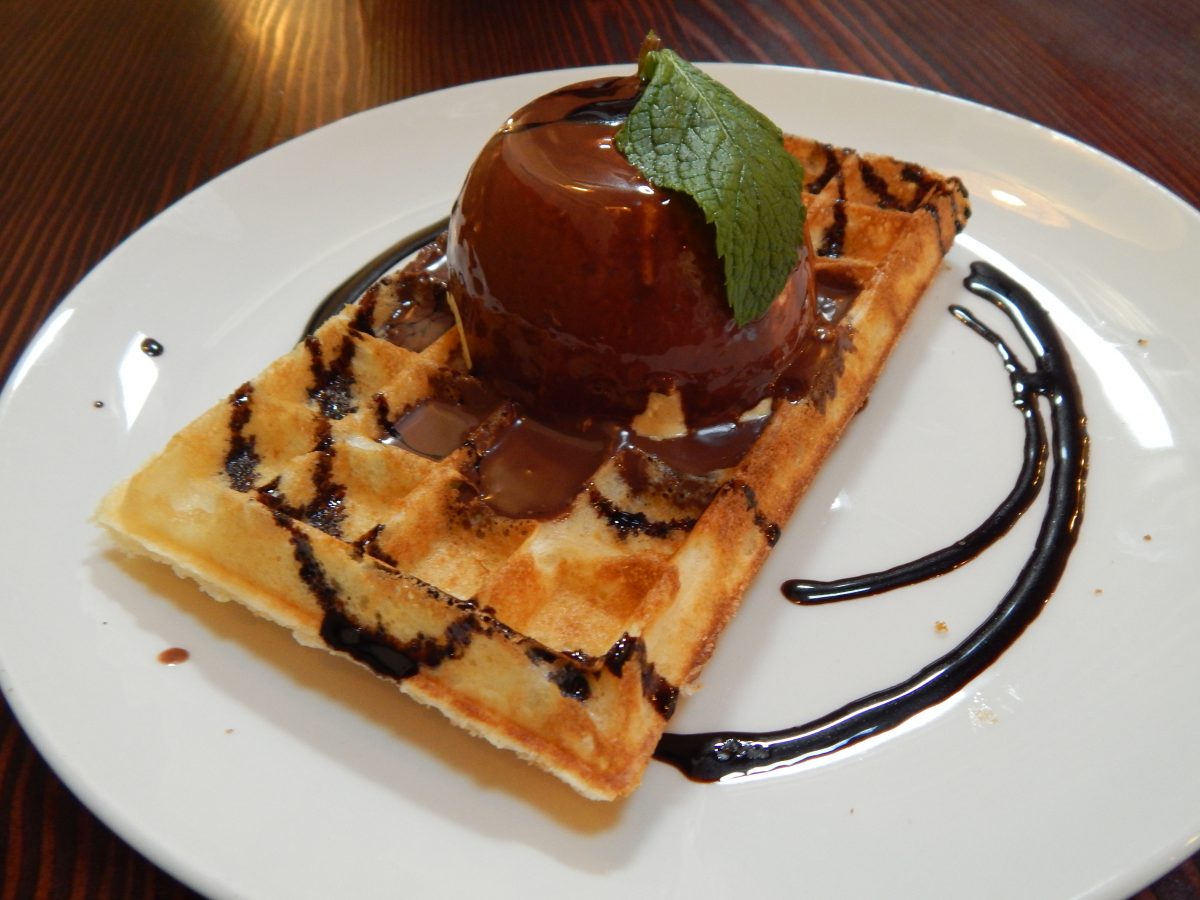 If you want something sweet and simple, I suggest ordering a plain waffle with homemade caramel sauce. That is my favourite! You can also add cream or ice cream if you want to.
It's worth the wait
Even outside of holiday seasons, the restaurant is still packed. The Waffle House does not take reservations. They operate on a first come first serve basis. This means you might have to wait for a table, but it's totally worth it!