Hortus Restaurant is unique in that it only serves vegetarian dishes made from local and organic produce. It's rated as one of the best vegetarian and vegan restaurants in The Hague, so naturally, I had to check it out for myself.
I popped in for lunch which is served between 12h00 and 15h00. The lunch menu is fairly simple. You can choose between sandwiches, salads, and warm meals like soups and burgers. I opted for the Chef's Lunch Combo, a three-course meal consisting of samosas as a starter, a dhal curry for the main and cake of the week.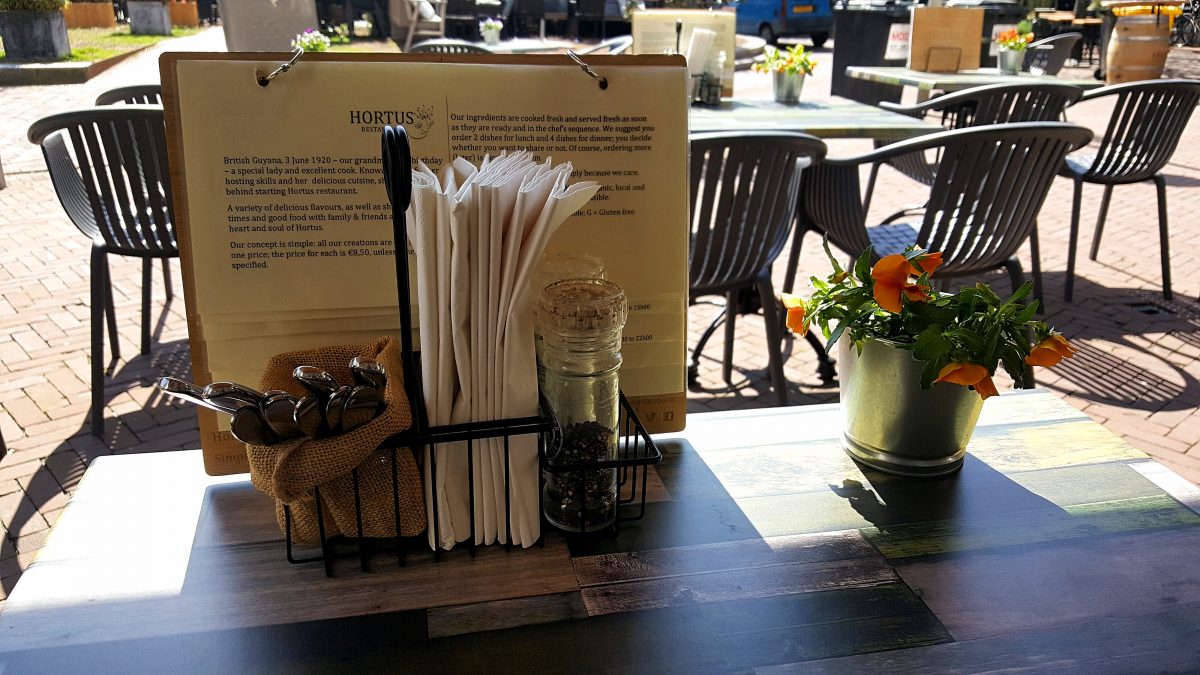 The food
The three small samosas were very crispy and served with ketchup and mayonnaise. Although they tasted wonderful, I felt that the filling could have been more generous.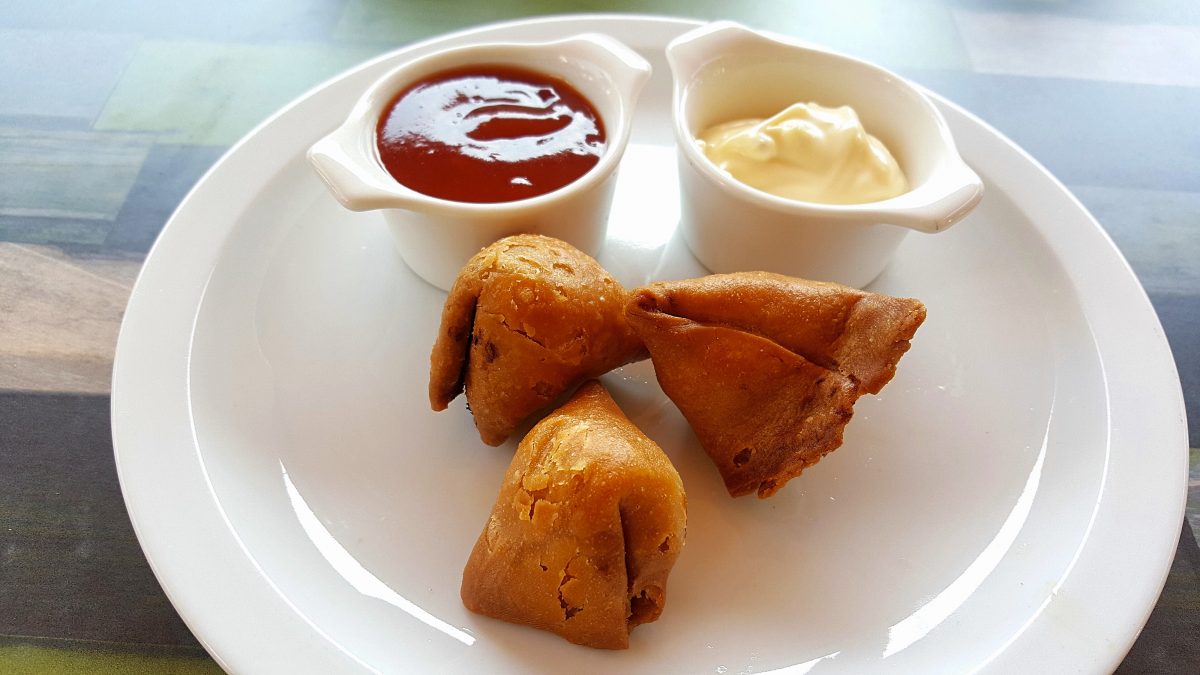 The dhal curry was fragrant and full of flavour. It was creamy with just the right amount of spice. The vegetables were fresh and the rice cooked beautifully. Was it the best curry I've ever eaten? No, but it was still a tasty bowl of food.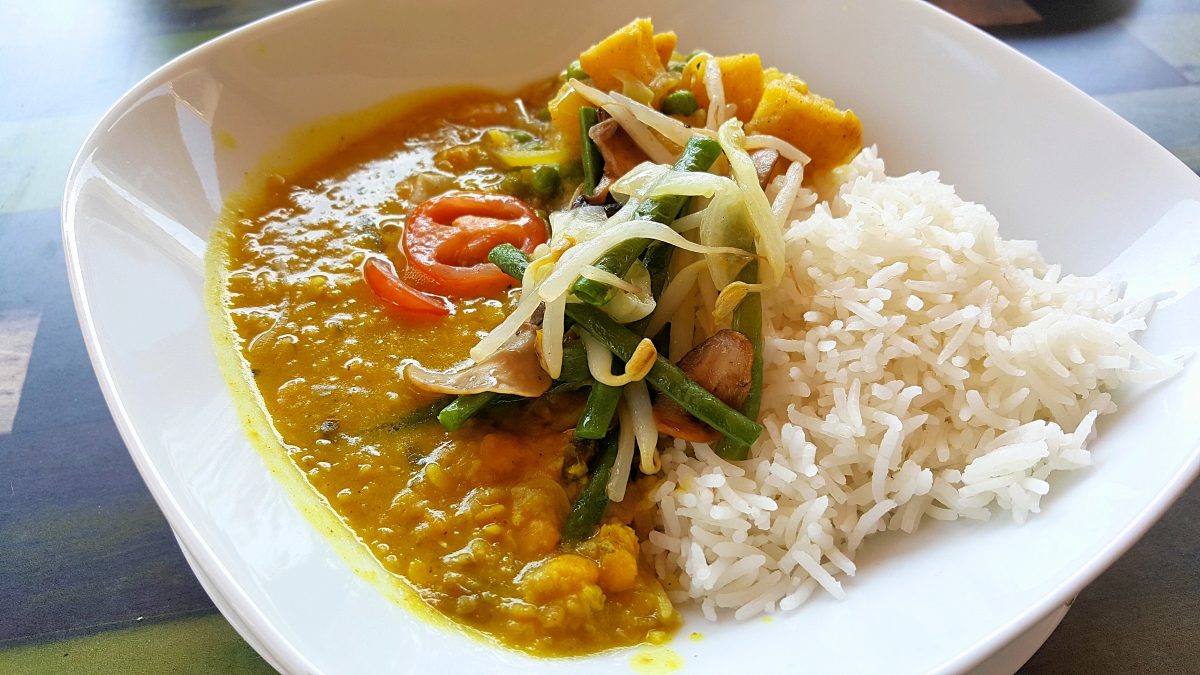 The standout dish for me was the dessert. I had a choice of chocolate cake or lemon meringue pie. I chose the chocolate cake, and boy, that was a good choice. It was more of a tart than a cake, but so delicious. Not too sweet, although I don't mind sweet. It was the perfect way to finish the meal.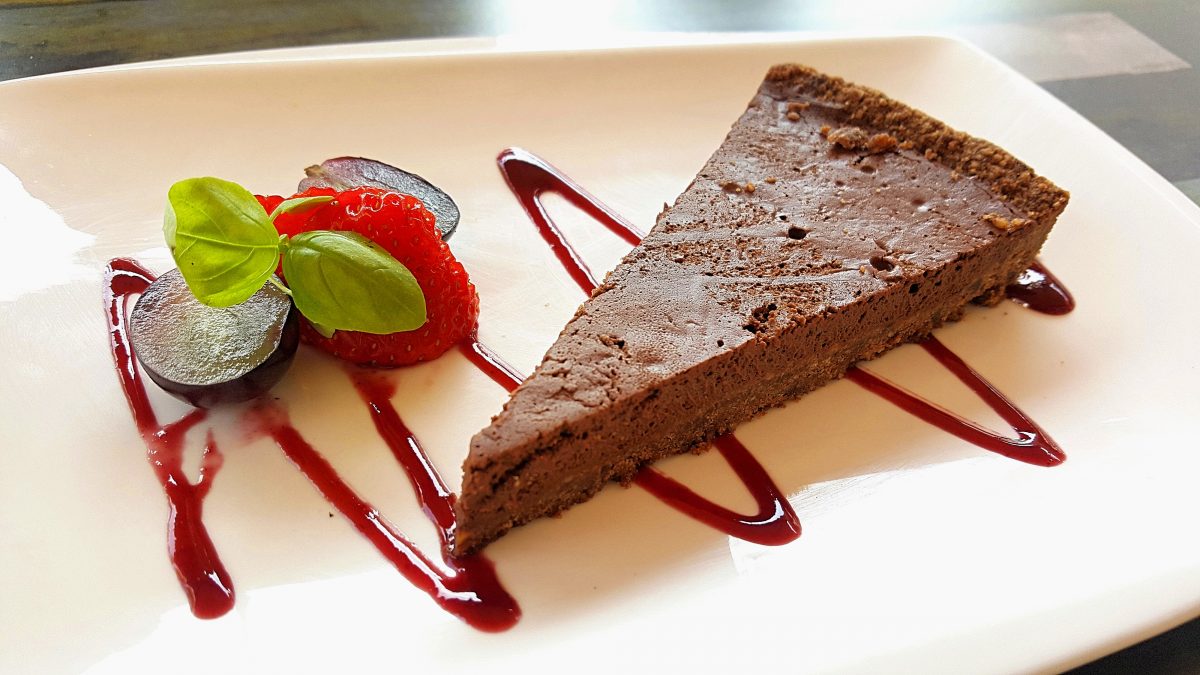 The service
I wasn't impressed with the service. The waiter was courteous but not friendly. He was visibly more welcoming and sociable to the other customers around me who spoke Dutch. And I had to wait a long time for my food.
My verdict
Overall my experience at Hortus was a pleasant one, but not particularly memorable. The samosas and curry were good but not great. On the other hand, the chocolate cake was delicious. The portion sizes were perfect, and I didn't feel stuffed after my meal.
Will I eat at Hortus Restaurant again? Yes, I will. I'd return just for the chocolate cake. Also, the restaurant has a four-course dinner menu that changes every month that sounds divine and I would love to check it out. As far as lunch goes, don't get your hopes up too high.