I love Asian food! I'd be totally fine with eating Asian cuisine every day for the rest of my life. So when I saw that Dok Amsterdam was hosting an Asian Food Festival, I immediately wanted to go, adding the event to my Facebook calendar. I rocked up at the venue just after 17h00 on Saturday, not knowing what to expect, but ready for some delicious food.
I would say there were about 20 food stalls, give or take a few. Cuisines included Chinese, Japanese, Vietnamese, Thai and Indonesian. There was supposed to be an Indian stall as well, but I couldn't find it. Paper lanterns and flags were everywhere, creating a festive atmosphere.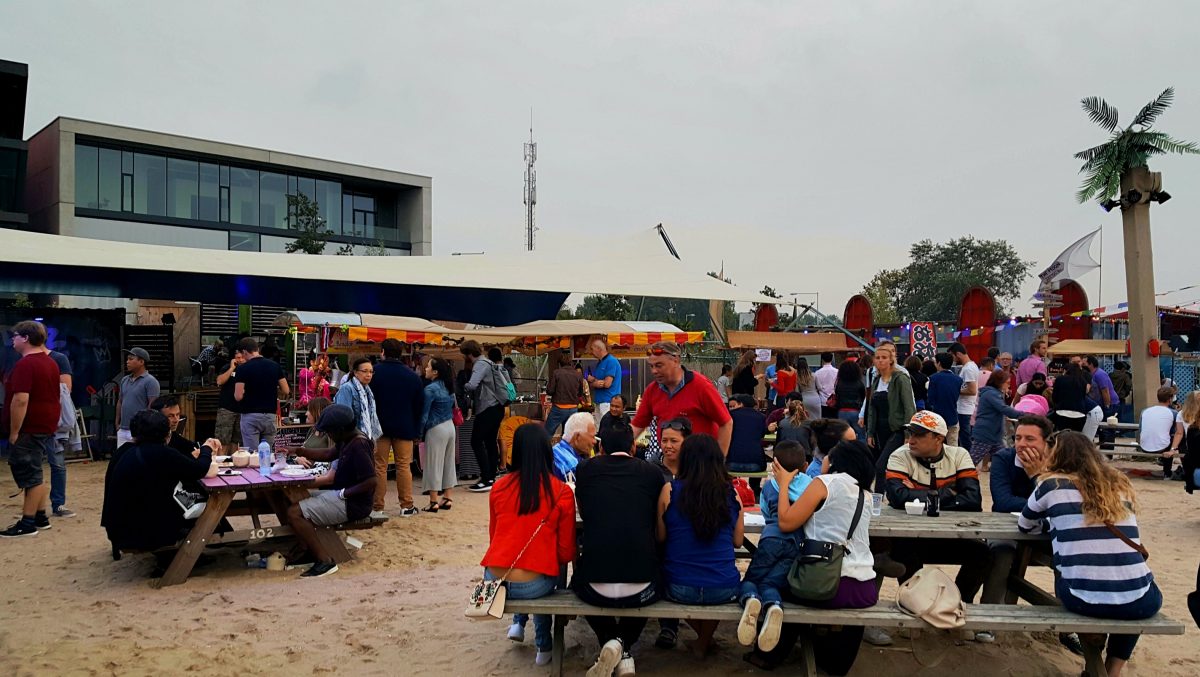 Eating old classics again
I've travelled to several Asian countries, so I couldn't wait to try some of my favourite dishes again.
Vietnamese loempias
You can never go wrong with spring rolls, right?  I don't think I've ever had a bad spring roll before. The loempias at the festival were no different. I waited a good 30 minutes in the queue for them, but they were delicious. They were fresh, cooked perfectly, crispy and filled with tasty veggies. Sweet chili sauce completed the taste sensation. Call them what you want: loempias, egg rolls or spring rolls, they were yummy!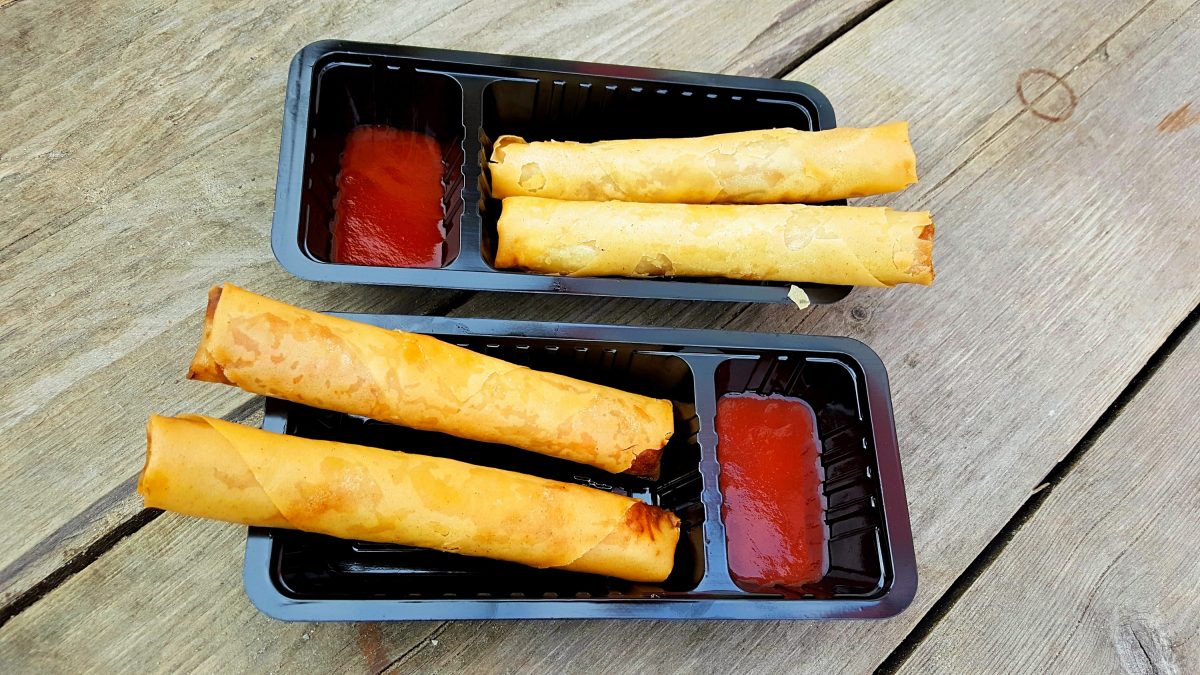 Ice Cream Rolls
I ate ice cream rolls for the first time in Thailand last year. It was a terrific and memorable dish for me. So when I saw the ice cream truck, of course, I wanted to eat this delicious dessert again. The queue was insane, the longest queue at the festival. I waited for more than 40 minutes to be served. When I finally took the first bite, the ice cream was good, but not great. It wasn't anything like the ice cream rolls I had in Thailand and for me, it wasn't worth the wait.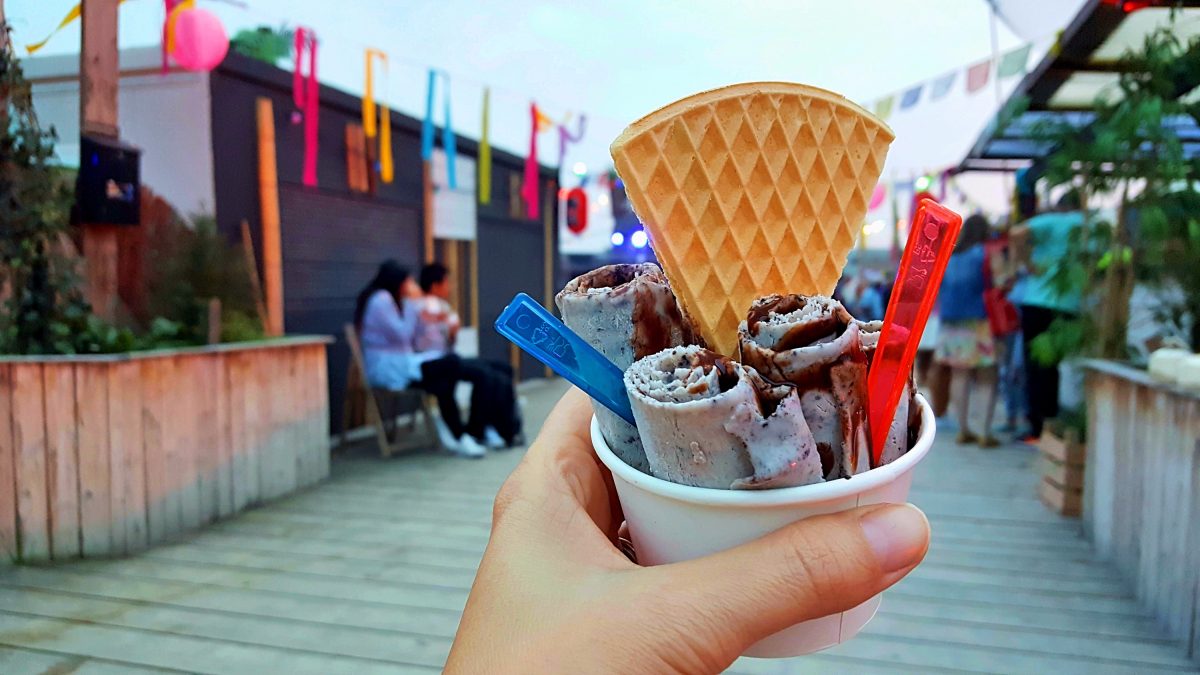 Trying some new food
There's no better place to try new food than at a festival, right?
Sushi burger
The sushi burger was very good. It had all the hallmark flavours of sushi – nori, rice, avocado, other veggies and condiments, but it was shaped like a burger (well, sort of!). The idea of a sushi burger is intriguing, and it was tasty for sure. But in the end, it's basically one big sushi roll with an inventive name.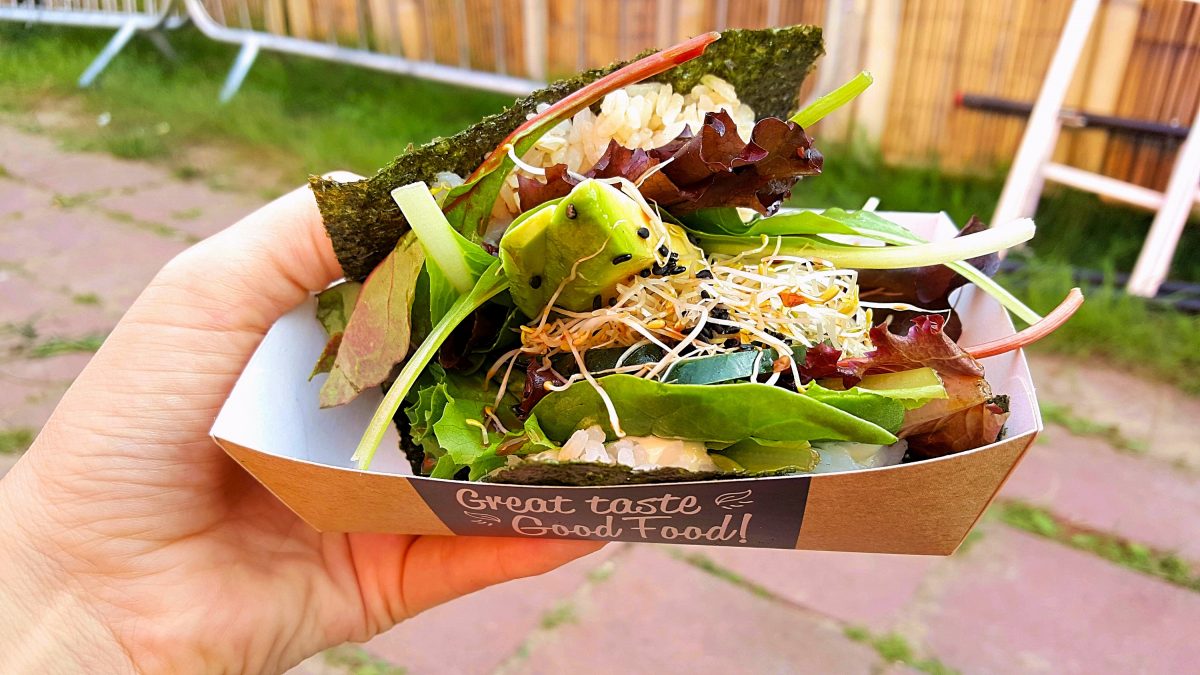 Okonomiyaki
I haven't travelled to Japan yet, so I haven't tasted or even heard of okonomiyaki before. In fact, I had no idea what it was. So naturally, I had to try it, despite the price. The okonomiyaki was delicious! I cannot wait to try this dish in Japan someday.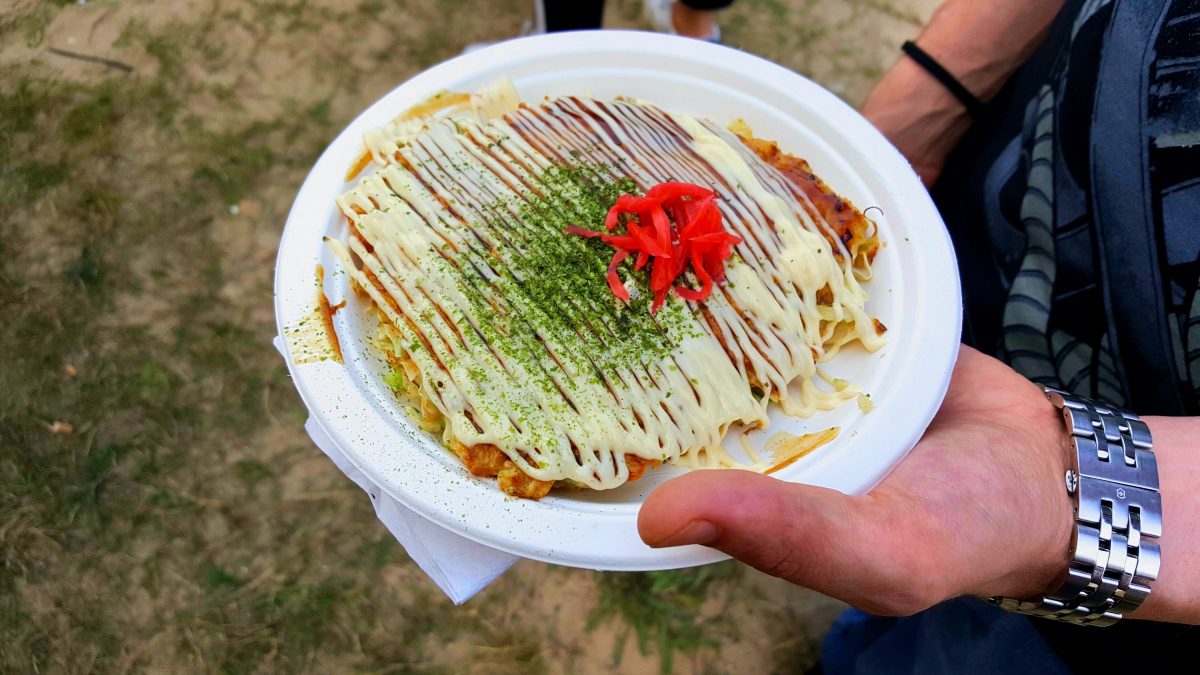 Drinking a coconut
There is just something about drinking liquid from a fresh coconut…It's festive! It's fun! You feel like you are on some exotic beach somewhere.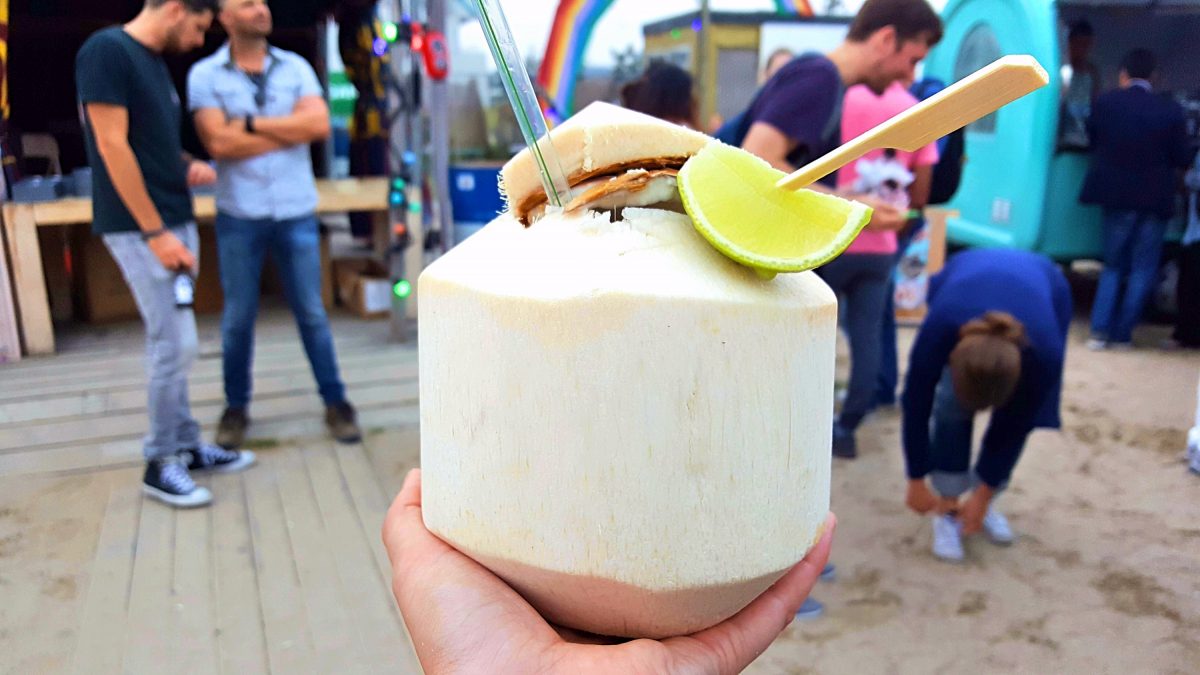 My verdict
Some of the dishes were great and others were just OK. Some dishes I could sink my teeth into right away, and others I had to queue more than 40 minutes for. Now, I don't mind waiting for great food. But when the food is good or just OK…waiting that long is very disappointing, and annoying!
But all of the dishes had one thing in common, they were all expensive. I paid €3 for two loempias (that's fairly reasonable), €5 for the sushi burger (for me that's expensive), €6 for the ice cream rolls (a little bit pricey) and €7 for the okonomiyaki (that's very expensive). My virgin Mojito was also €8 (for a virgin cocktail, really?)! I also have no problem with paying a lot of money for a lot of food. But the dishes at the festival (at least the ones I had), were snacks, not meals. I guess I could have left the festival and eaten elsewhere, but I had travelled more than an hour to get there and I was hungry.
Will I attend the festival again? Nope, I won't attend the festival again. The experience wasn't altogether bad. But there are far better Asian restaurants in Amsterdam serving up delicious food for cheaper prices, and you don't have to wait an hour for your food!