This year, Brainstorm Festival celebrated a decade of metal, and I'm so glad I was part of this milestone. It was my first Brainstorm Festival but hopefully not my last! I didn't know what to expect, but I was blown away by the organisation of this festival, the incredible bands that performed and just how much fun it was. Below I share my thoughts on this year's festival, held in Apeldoorn on the 3rd and 4th of November.
Friday
The festival kicked off on Friday evening. The best performance of the night for me was Fleshkiller for a couple of reasons. Firstly, because I love this genre of metal. Secondly, from a technical point of view, the sound produced by this band is truly unusual and unique, complex, and unlike any live metal band I've ever heard. And with Ole Borud of Extol at the helm of Fleshkiller, it's no wonder!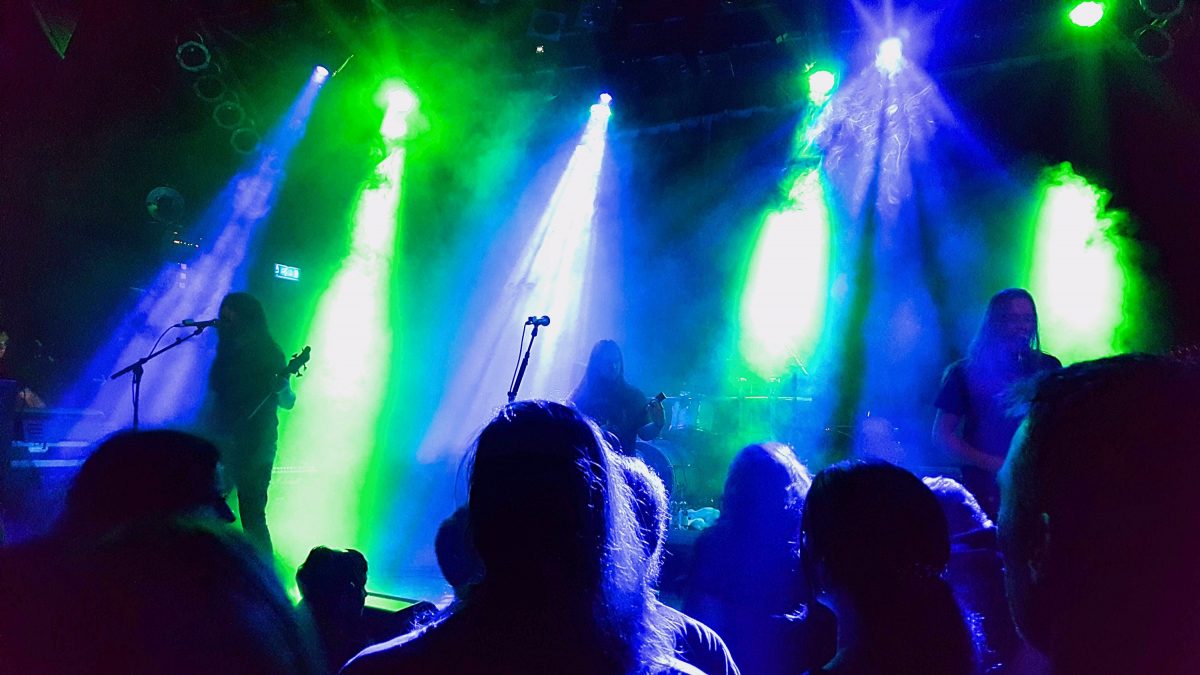 The act that I enjoyed the most was Project 86. They were very energetic and entertaining and the lead singer, Andrew Schwab, sure knows how to get the crowd excited. The band that surprised me the most (in a good way) was Xandria. Now I'll be honest here, I'm not a fan of metal bands with lead female vocalists. But I was blown away by the vocals of Aeva Maurelle, who was standing in for the band. Her classical training was apparent, and her voice perfectly complemented the sound of Xandria.
Saturday
This was a looong day, but the best day of the festival for me! My favourite band for the afternoon was Death Therapy, an industrial groove metal band from the USA. Behind the creative control of this two-man band is Jason Wisdom, formerly of Becoming the Archetype. With raw lyrical themes and an infectious sound that compels you to move, Death Therapy was a treat!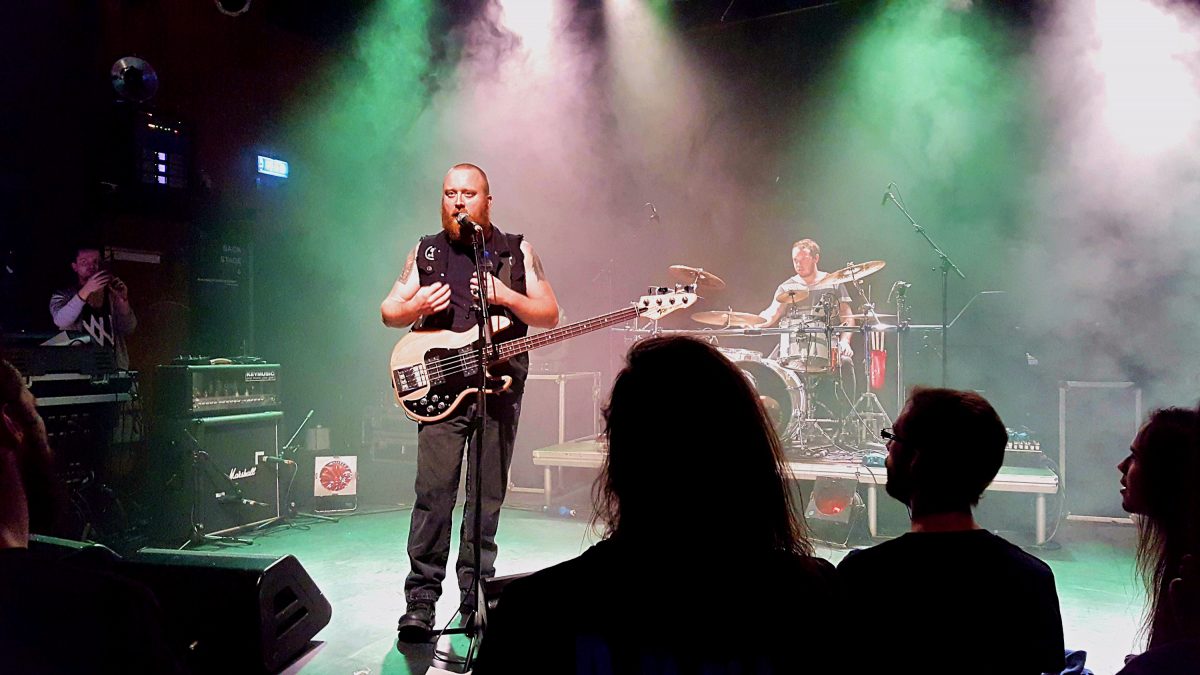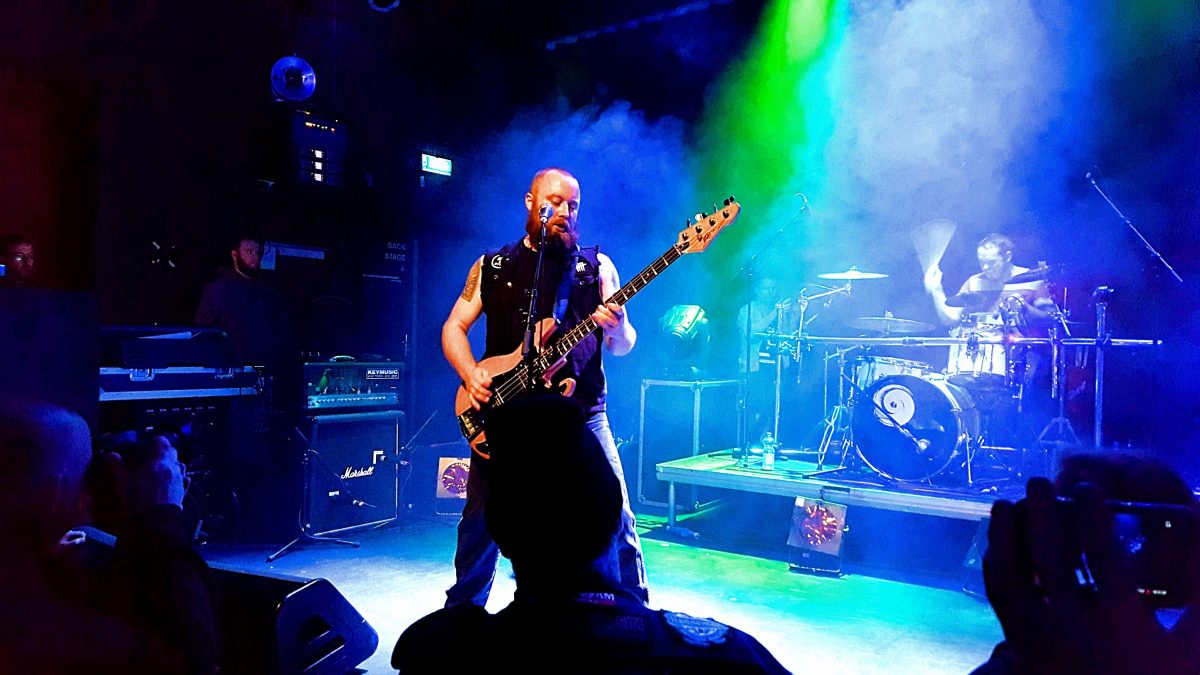 Another performance I enjoyed was Wind Rose, a folk metal band from Italy. Admittedly, this is not a metal genre I like, nonetheless Wind Rose put on a great show complete with Middle Earth costumes. They jokily describe themselves as dwarf metal, but that seems to have caught on. Whether dwarf metal is a legitimate genre is debatable, but I can totally see the dwarfs of Moria rocking out to Wind Rose…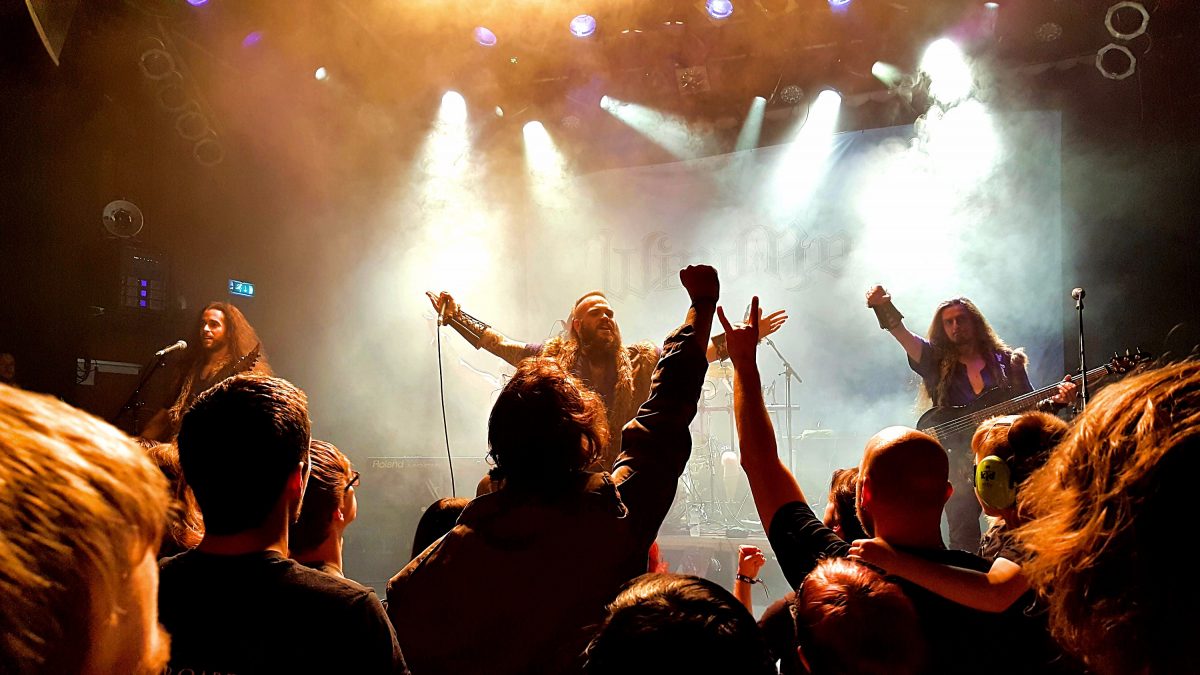 The interview with Jason Wisdom of Death Therapy was also great. The questions asked were very insightful and not at all rehearsed. By the end of the session, I think everybody who attended had a greater appreciation for Jason's craft, what lies at the core of Death Therapy and the processes that go into producing metal music.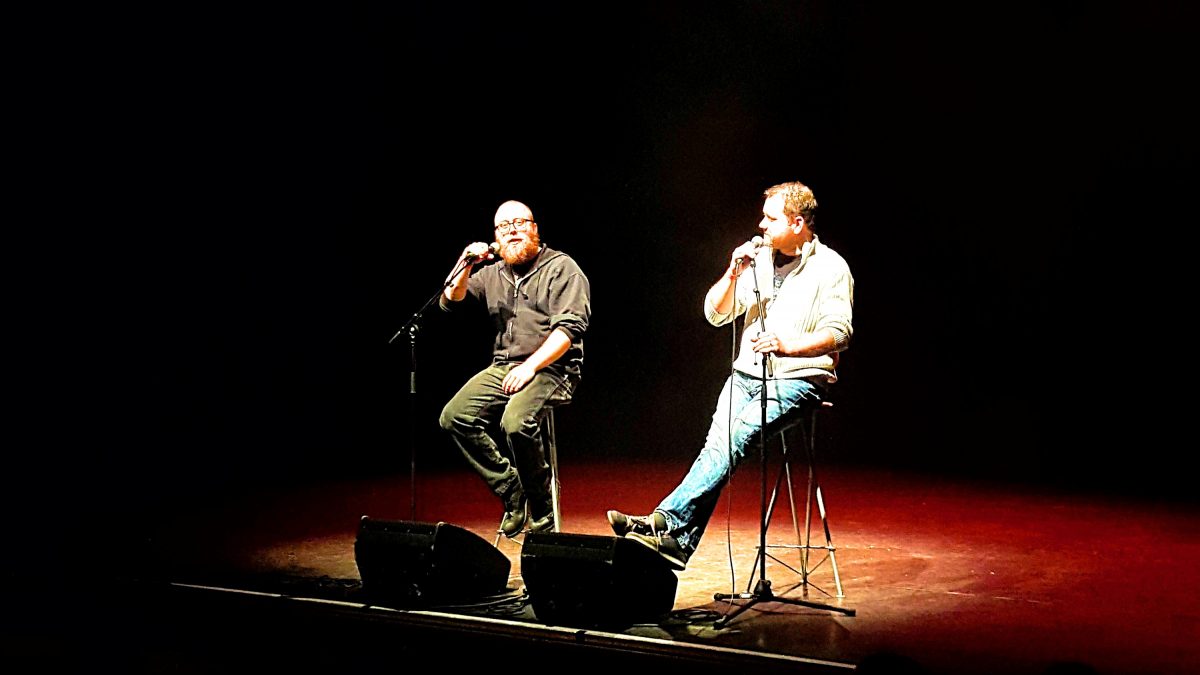 The highlight of Brainstorm Festival 2017 for me was, without a doubt, Living Sacrifice. I've been listening to this band for longer than a decade, so to see them perform live was a dream come true. They rarely do shows anymore, not even in the USA, so to see them in Europe was a great opportunity. I loved the fact that they played a varied setlist, songs that span their long career in the metal industry. My favourite Living Sacrifice song of all time is Symbiotic. To see them perform this song was amazing!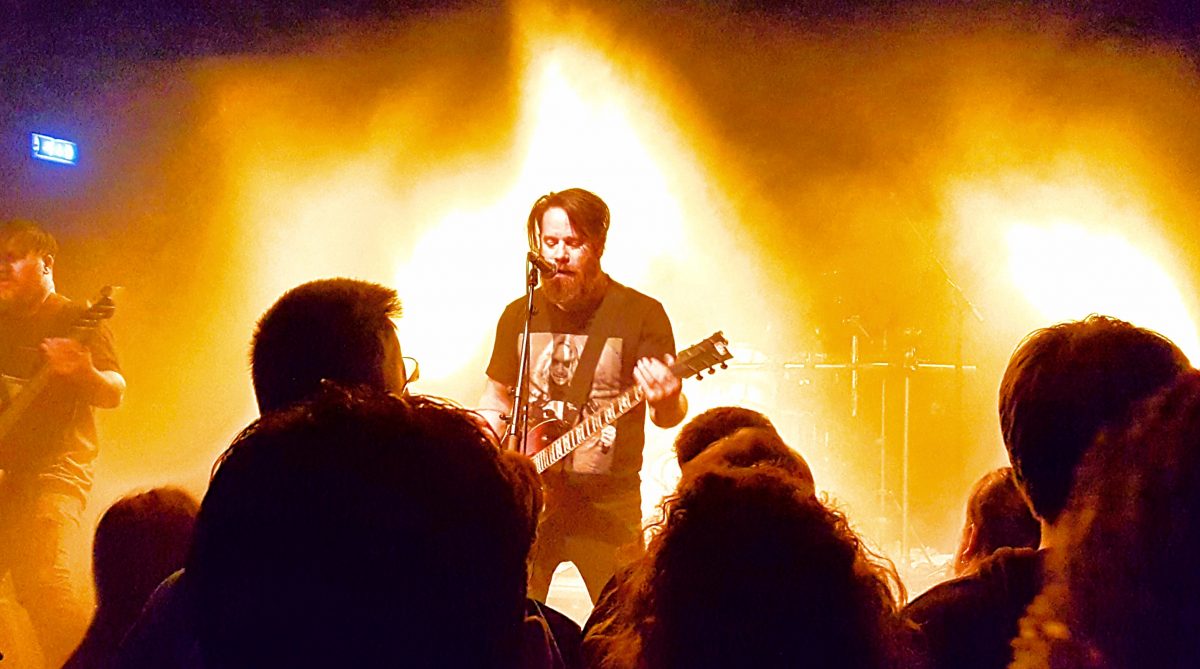 Mosh pit etiquette
I'm not the dedicated headbanger anymore that I was 10 years ago. Nowadays, I very much enjoy watching the crowd. I noticed something great that I want to share here because it's so rare that you get to see impeccable mosh pit etiquette. Yes, there is such a thing as mosh pit etiquette. This code is more than often understood but rarely spoken. Contrary to what people might think, the aim of a mosh pit isn't to inflict as much pain as you can on others.
In all the mosh pits during the festival, when someone fell down, he was immediately helped up. Also, there was a guy in the pit that lost his glasses. The mosh pit stopped instantaneously, and everybody help to search until the glasses were found. Only then did the mosh pit continue. That's what mosh pits are about: community and comradery! And to have fun of course!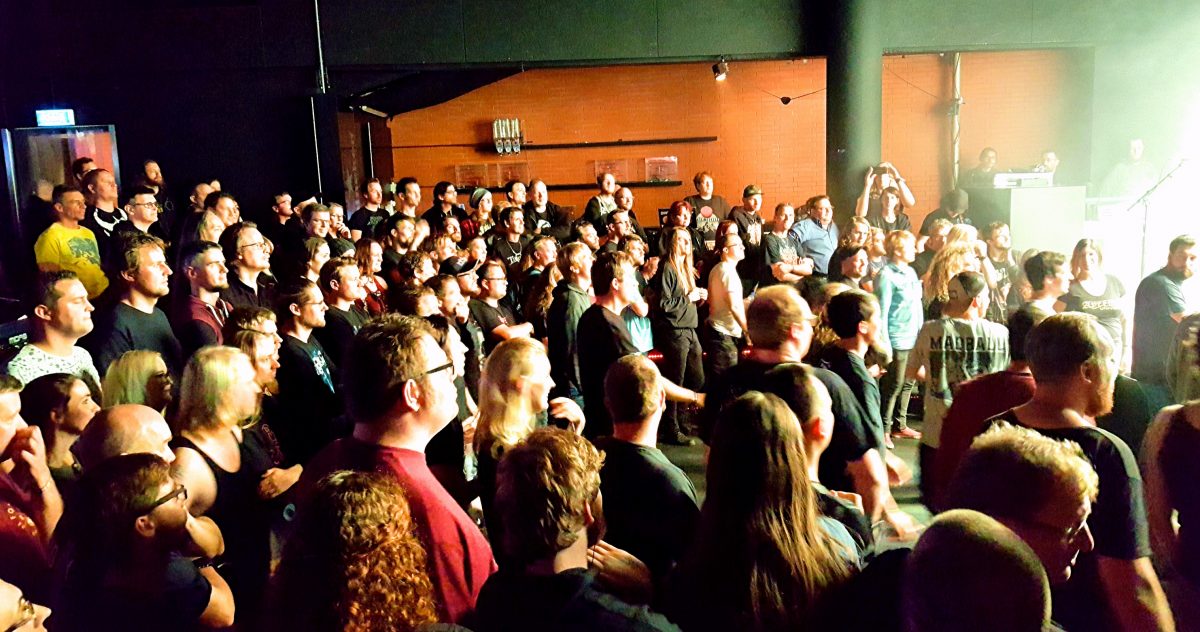 Why I loved my first Brainstorm Festival
The festival was superbly organised. I loved the fact that there was a surprise act and that the organisers held us in suspense until the very end. The line-up for the festival was great and the bands strictly adhered to the time schedule. My three favourite bands were Living Sacrifice, Fleshkiller and Death Therapy.
I also loved the venue. Podium Giant has a great location, basically in the city centre, and it easily accommodated everybody that attended the festival. It never felt too crowded. Because the festival is fairly small, it was easy to interact with other festival goers and band members. There was also a lot of merchandise for sale, from artworks to CDs and t-shirts. On Saturday there was even a craft beer table!
The festival was fun too. I only saw the last part of the grunt competition, but I thoroughly enjoyed it. The two winners that were selected went on to introduce Living Sacrifice on stage.
Tips for attending next year's festival
Here are my top tips for attending Brainstorm Festival next year. In my opinion, the most comfortable option when it comes to accommodation is to stay in Apeldoorn. There are a couple of hotels and one hostel in the city. Another way to go is Airbnb, which I highly recommend. I stayed in a charming garden flat within walking distance from the city centre.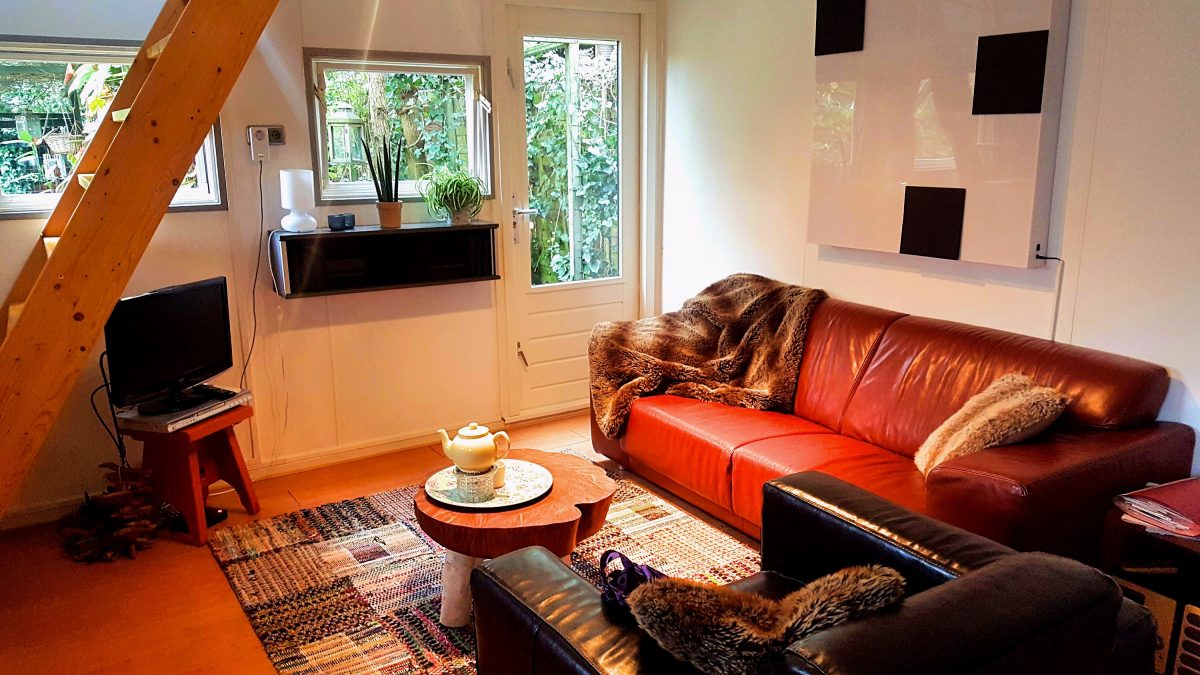 When it comes to food and drinks, you are spoiled for choice because the venue Podium Gigant, is located in the centre of Apeldoorn. The cappuccinos in the venue café are great! If you're looking for affordable food, I highly recommend Tevfik's Place, a Turkish eatery which is conveniently just across from Podium Gigant. The food was great and they are open until late, so you can even grab a snack after the last show if you want to.
Lastly, save up some money to purchase great merchandise at the festival!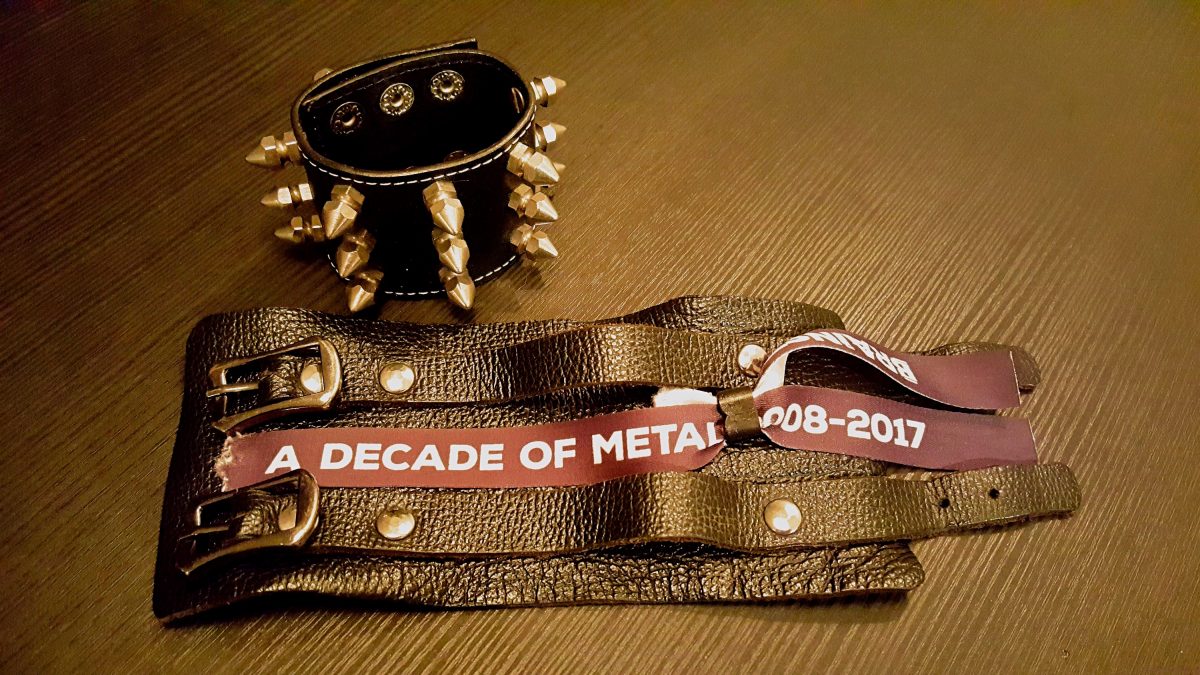 Brainstorm Festival is more than just a two-day event. It's a community, a cultural experience not to be missed. I can't wait for next year's festival. Will you be joining?