The public bus dropped us opposite the 'I heart Ayia Napa' sculpture. I took a few photos before slowly making our way towards the sea.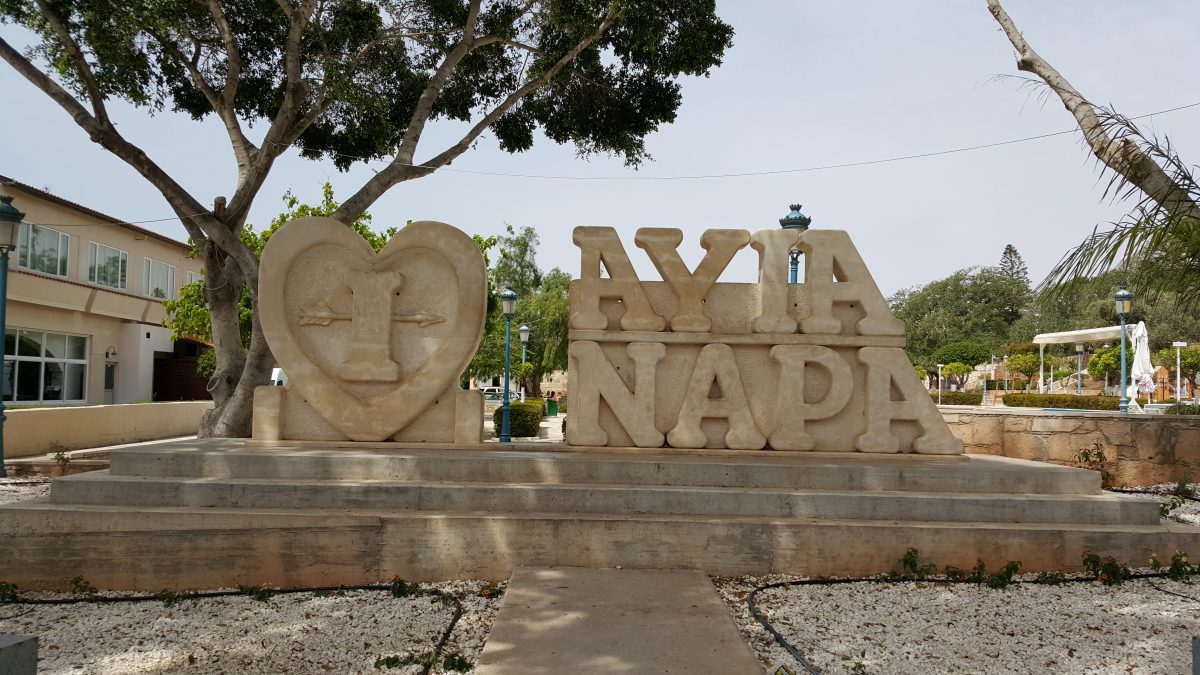 Our destination: Nissi Beach, undoubtedly the main attraction in Ayia Napa. We didn't quite know how to get there, but Google Maps quickly pointed us in the right direction. We made my way to Ayia Napa Harbour and strolled amongst the boats and yachts that were anchored there.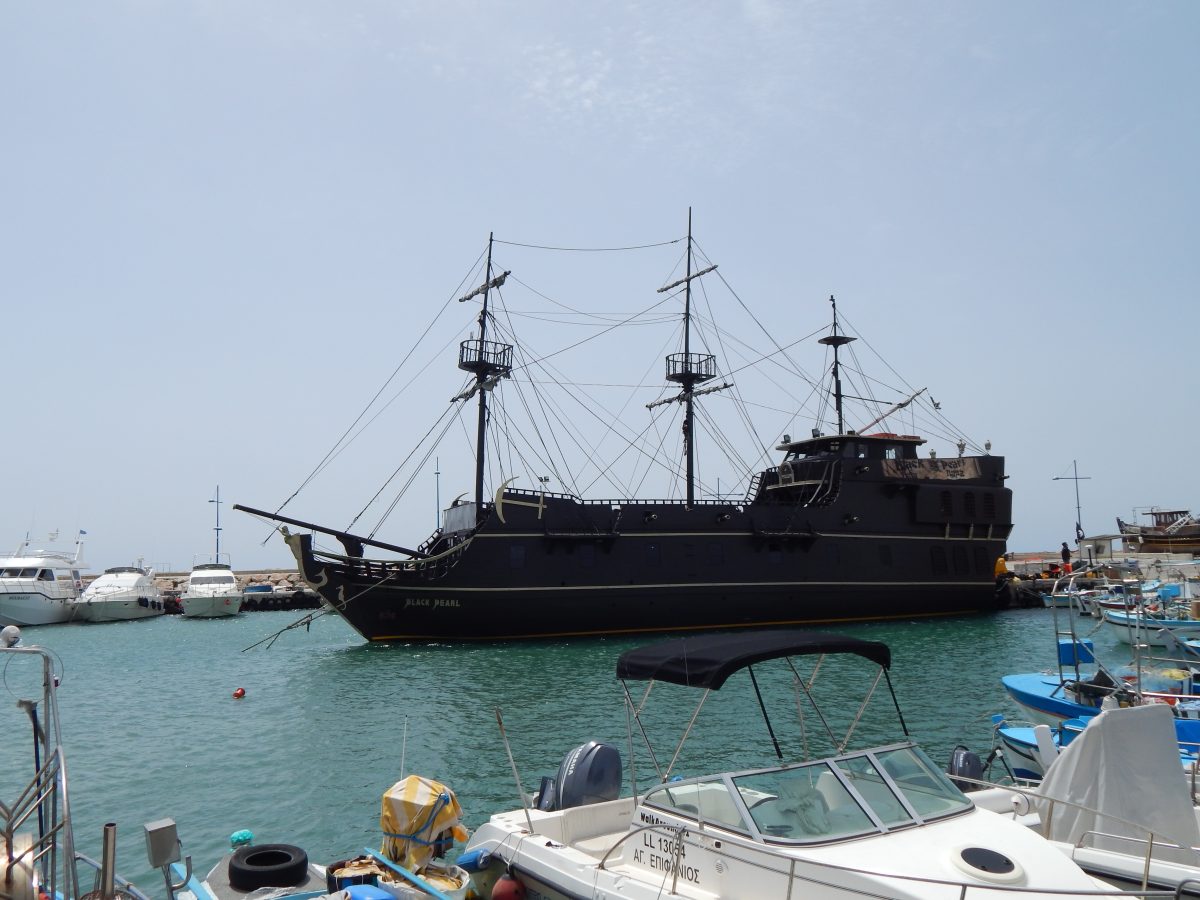 Choices…
From here we had two options: We could follow a pedestrian pathway that runs parallel to the coast all the way to Nissi Beach, or we could wing it, walk right next to the water on the rocks along the shoreline. Can you guess which path we chose? The road less travelled off course!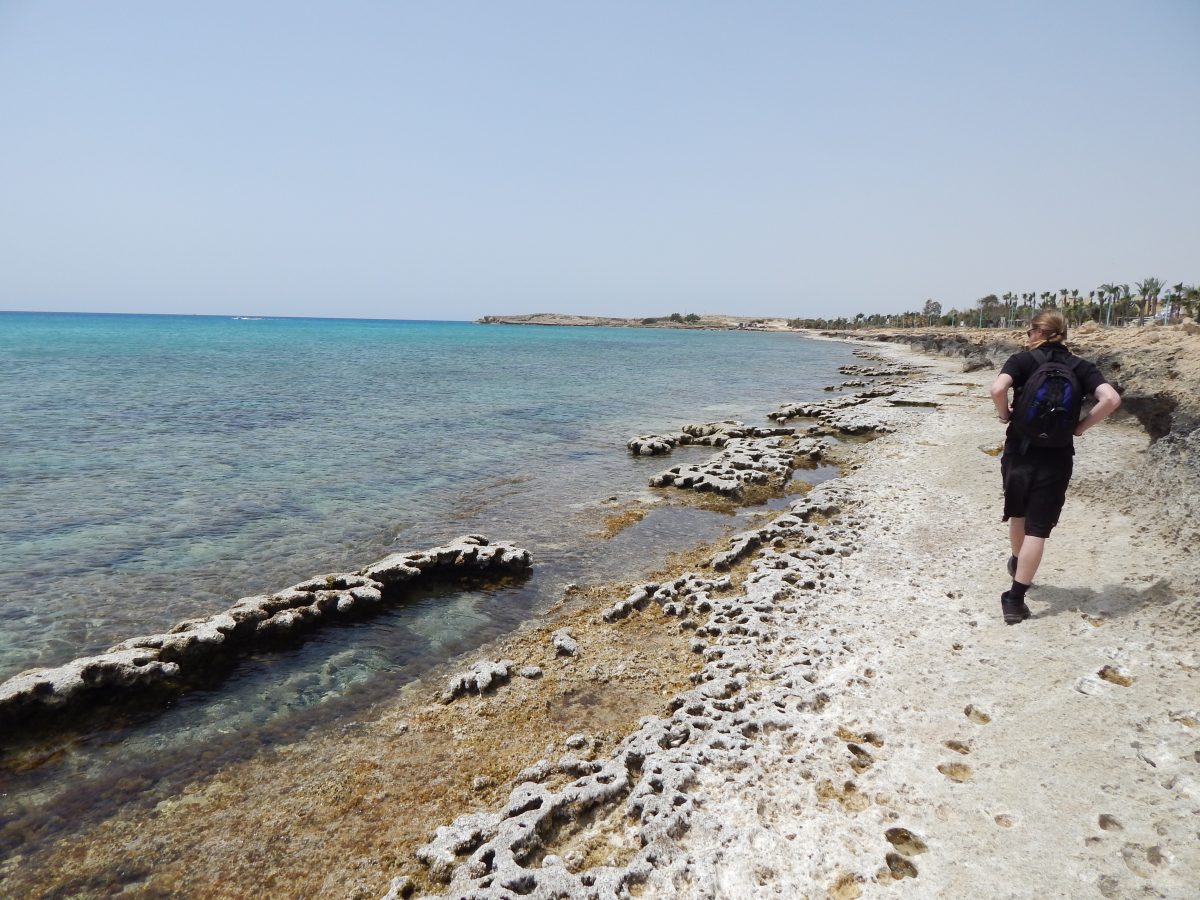 We soon discovered that we were able to walk right next to the sea on the rocks. The surface was, for the most part, flat and even. Some bits were uneven and tricky, though…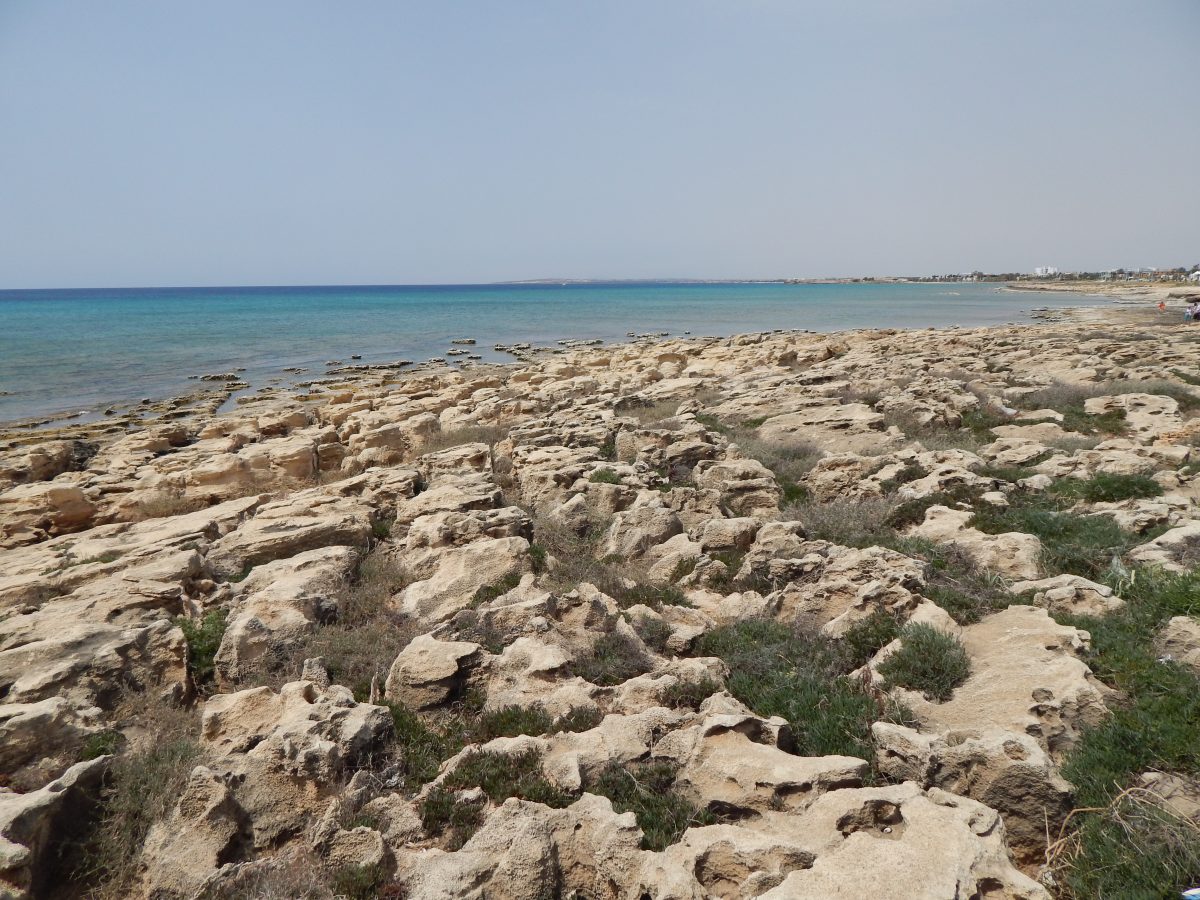 Along the way, we crossed many little beaches: Loukkos Tou Mandi Beach, Katsarka Beach, Pernera Beach and Vathia Gonia Beach.
We enjoyed the peaceful surroundings. Nobody was around, except for the occasional boat sailing by or a couple of kayak enthusiasts.
The best part of our off-road adventure was the spectacular views!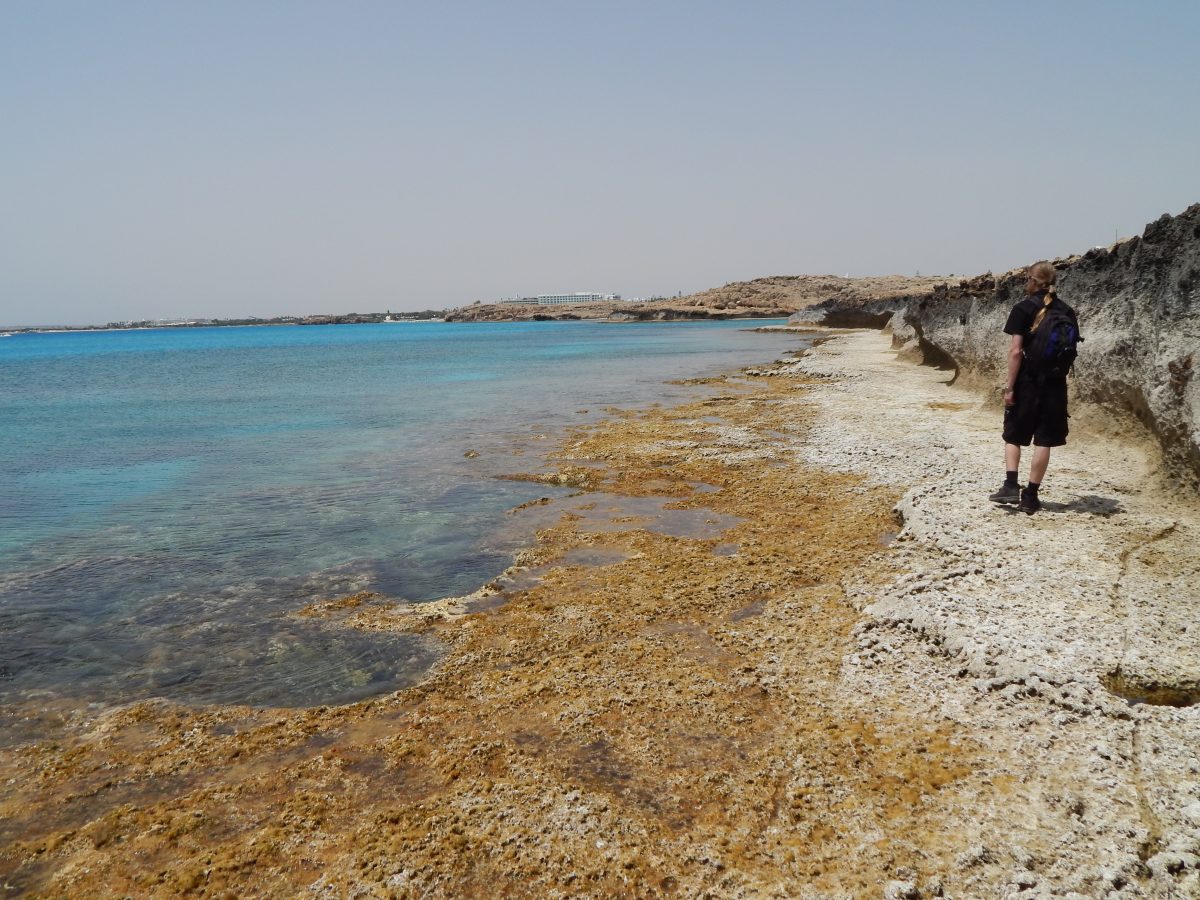 And the interesting plants.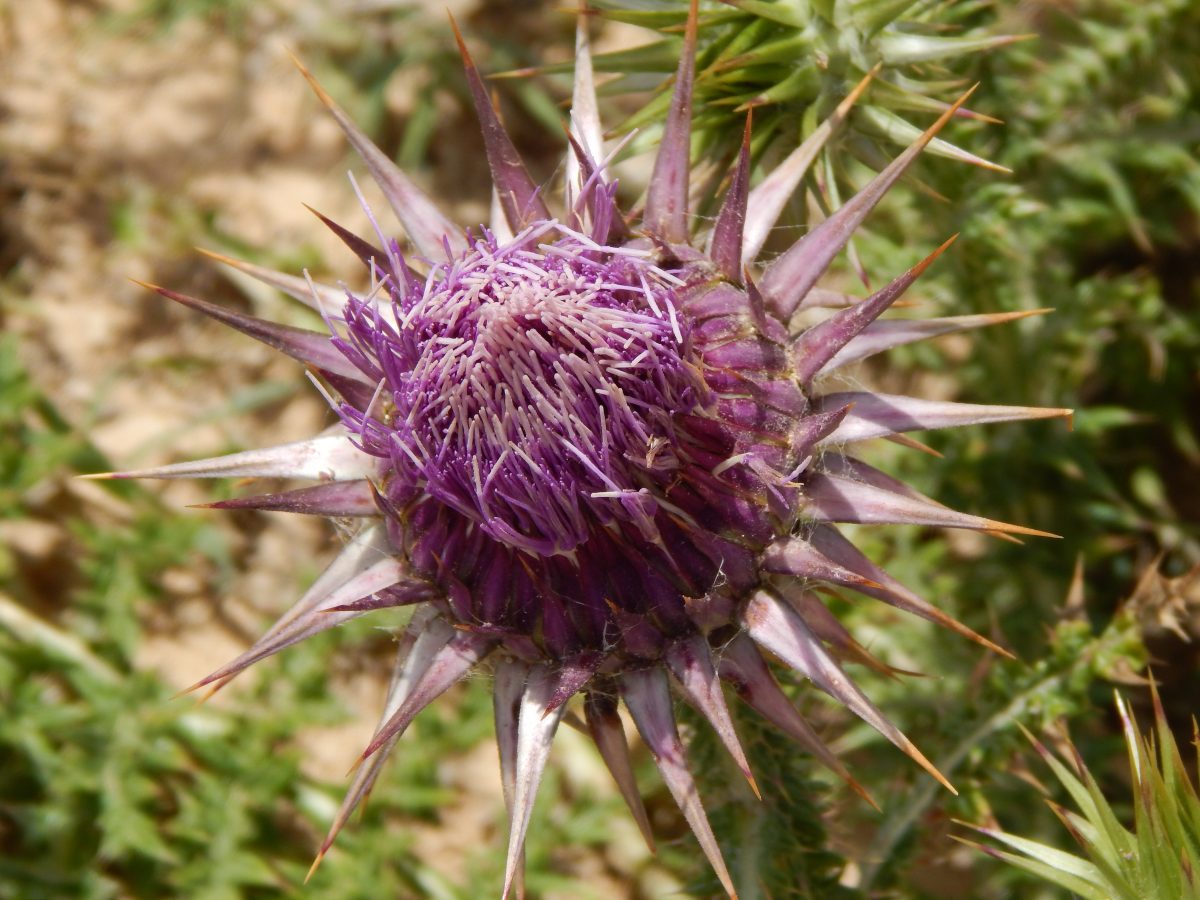 The hike is comfortable, the total distance around 6 km. We were able to walk right next to the Mediterranean Sea all the way, except for one area right around the corner from Nissi beach. There is a secret little cove we had to swim across! There was no other way to get around it. My husband took full advantage of the seclusion and went for a skinny dip! I was a little less adventurous…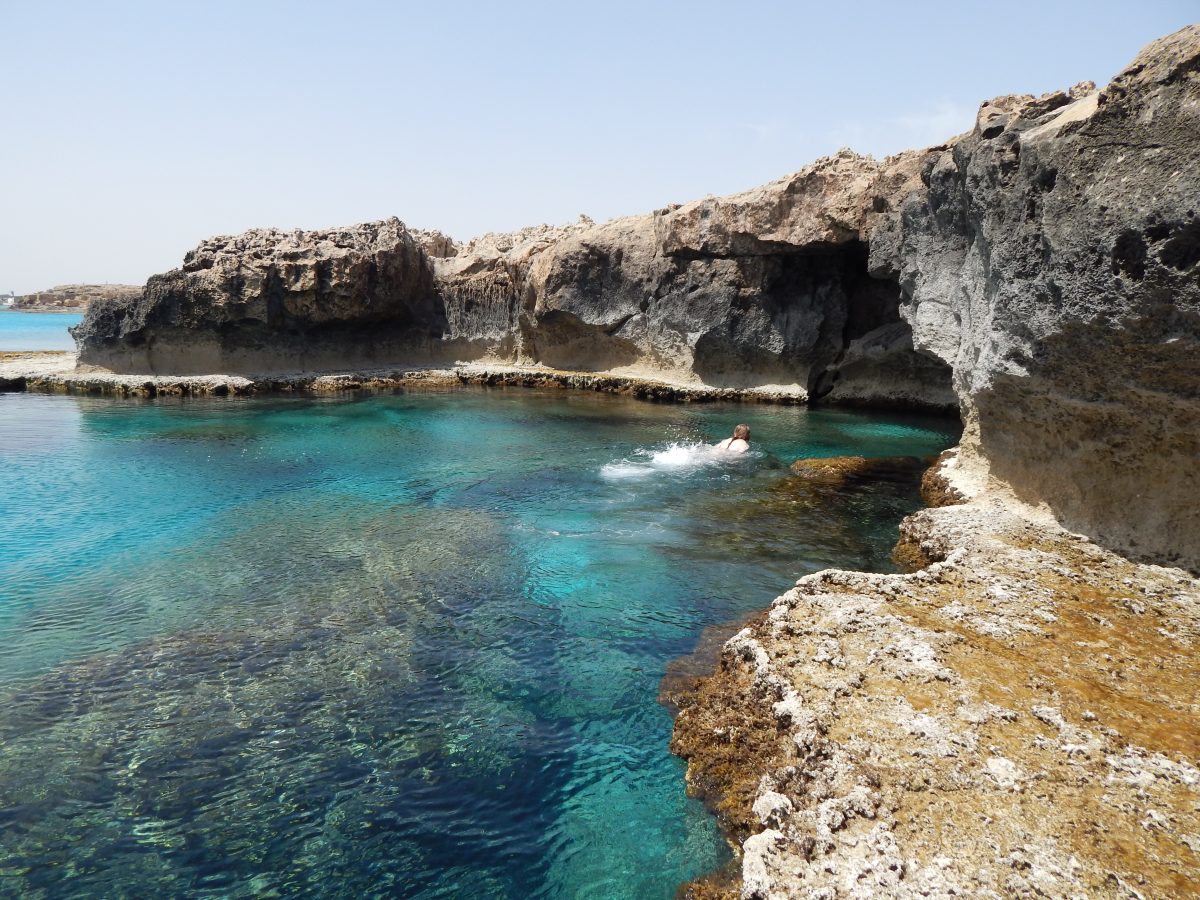 Awaiting us around the corner was an amazing view of Nissi Beach. We finally arrived!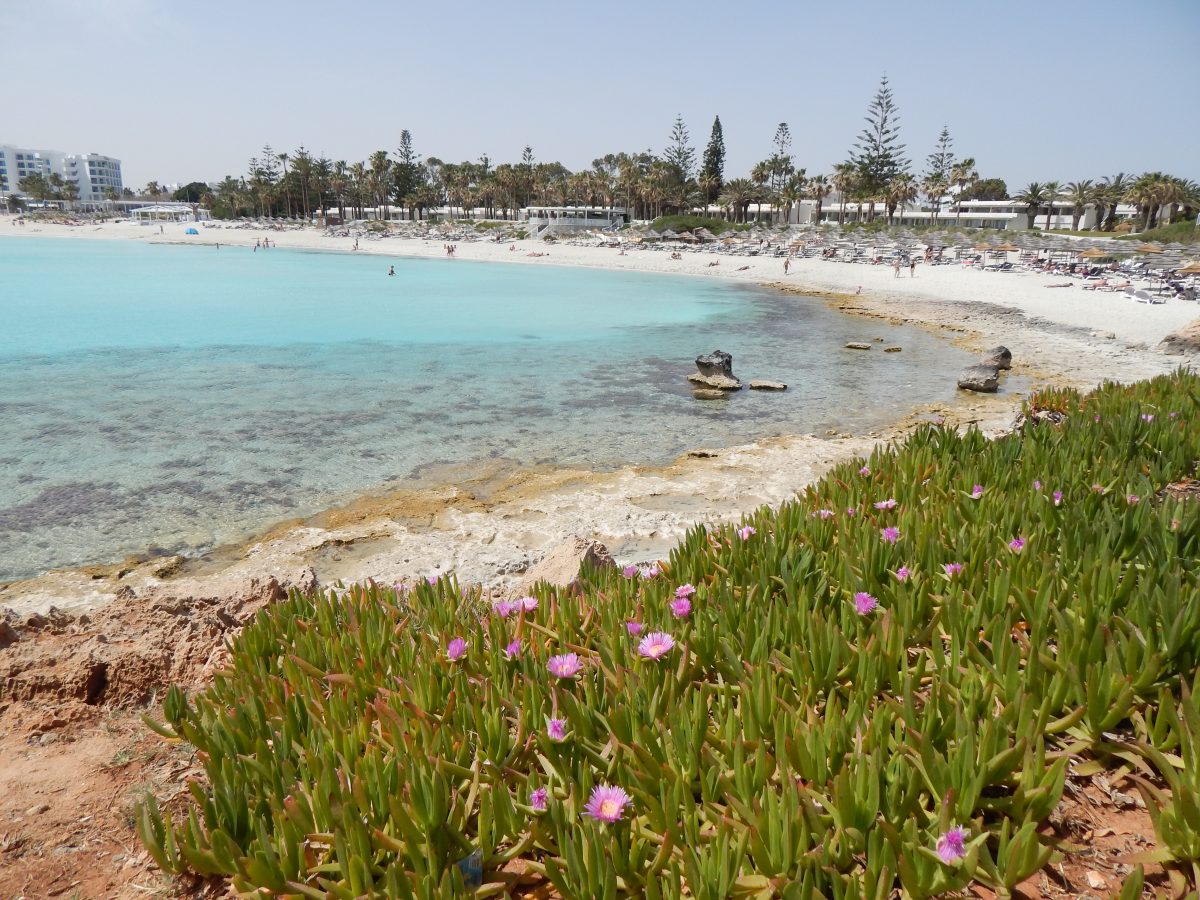 My husband and I both agree that this off-the-beaten-path hike was our favourite experience during our two week holiday in Cyprus. The hike was peaceful, spontaneous, scenic and full adventure.
But be very careful
A word of warning, though: in some areas, there are hidden holes, caves and caverns in the rocks where you can fall into! This happens as you move away from the sea towards the land. So stick to the rock path right next the water and wear comfortable walking shoes. Take a travel buddy along with you and don't fall into a hole!