I can always eat something sweet! Give me a cookie, a cupcake, ice cream or a donut, I'll never say no. When I was in Las Vegas this past summer, I wanted to eat the best sweet snacks the city had to offer. My focus here was to find the best take away sweet snacks in the city. For this purpose, I excluded the indulgent desserts on restaurant menus. The next time you are in Las Vegas and you have a hankering for something sweet, head to these places to get your sugar fix!
Donut Bar Las Vegas
This gem in downtown Las Vegas is regarded as one of the best donut shops in Nevada. So naturally, I had to check it out! The donuts are very popular and they sell out quickly. To ensure you get your hands on one of these tasty donuts, you have to get to the shop early in the morning. The Donut Bar opens its doors at 08h00. I showed up at 07h50 and I was fourth in the queue.
There are lots of flavours to choose from! I selected the Raspberry Pistachio and I highly recommend it. Not only was the donut delicious, but it was huge! Prices vary depending on the size and flavour you chose, between $2 and $5. If you only allow yourself one treat in Las Vegas, choose a donut from the Donut Bar!


Marie Callender's Restaurant & Bakery
As a film fanatic, I've always been intrigued by the food people eat in the movies! For example, after I saw the movie Waitress, I craved eating a pie, any pie! So when I googled for the best pies in Las Vegas, and Marie Callender's came up, I had to go there. I ordered a takeaway pie instead of eating in the restaurant. For only $10, I got a whole Banana Cream Pie! The pie was delicious, light but not too sweet. If this one pie is anything to go by, I highly recommend Marie Callender's Restaurant & Bakery. Be sure to check out their seasonal specials.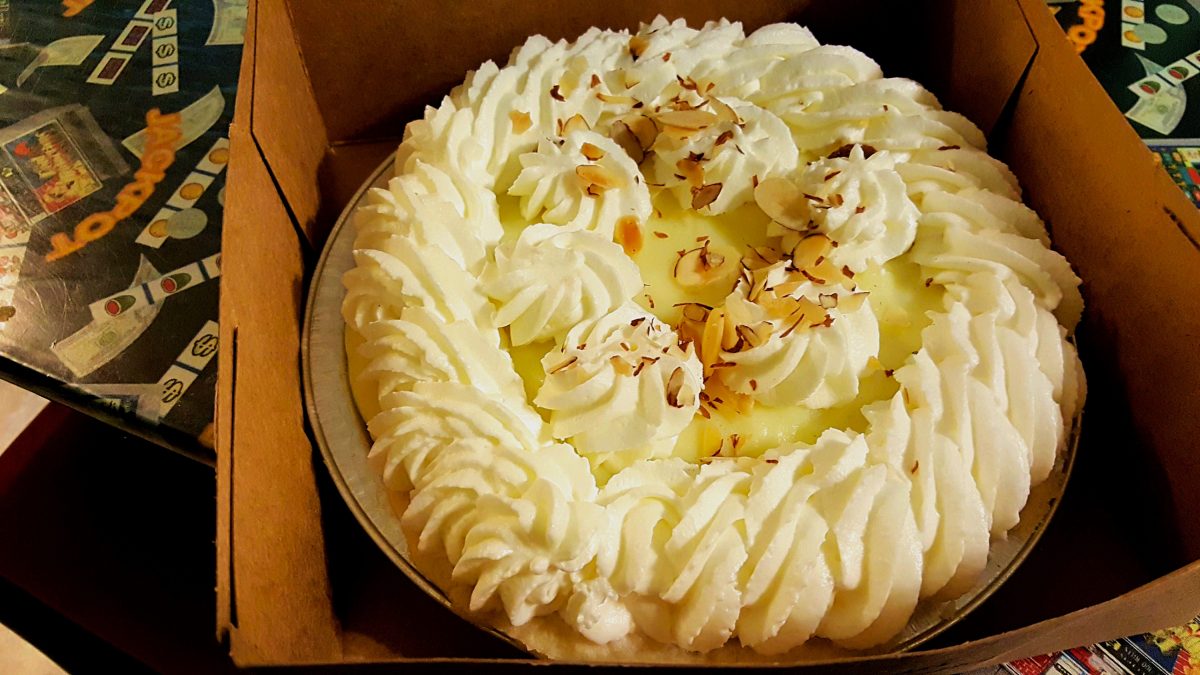 Amorino Gelato
In the Nevada heat, you need something cool and sweet (do you like my rhyme?)! And what better cool sweet treat is there than gelato?
What makes Amorino Gelato so cool is the way they shape the cone, like a rose. Because the cone looks like a flower, you can choose as many flavours as you want! My go-to gelato flavour is Mango. So I selected Mango and one other unusual flavour, Lime & Basel. The Mango gelato was sweet and refreshing, while the Lime & Basel was interesting, but a little bit too bitter for my taste. I'll be honest with you, the gelato is a bit pricey, $6 for a small cone. But it's Vegas after all…
Amorino Gelato is located next to The Linq Hotel & Casino.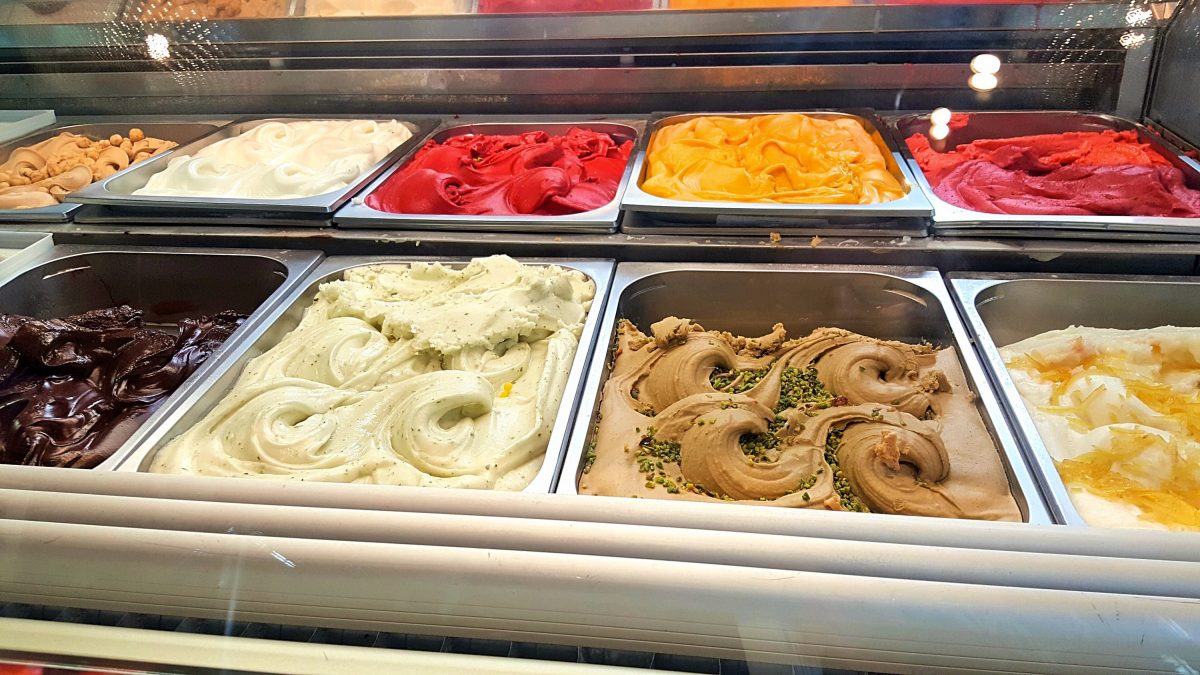 Sprinkles Cupcake ATM
Did you know there's a Cupcake ATM in Las Vegas? Yes, an actual ATM that dispenses cupcakes instead of cash! Am I in heaven?
Using the ATM couldn't be easier. Select your flavour and quantity (I opted for the classic Red Velvet), swipe your card (cash is not accepted) and wait for your cupcake to be delivered! It's so much fun and the cupcake was delicious. The cupcake was moist and the cream cheese frosting was really good. For extra fun, check out the 'Flavour' walk of fame in front of the Sprinkles shop!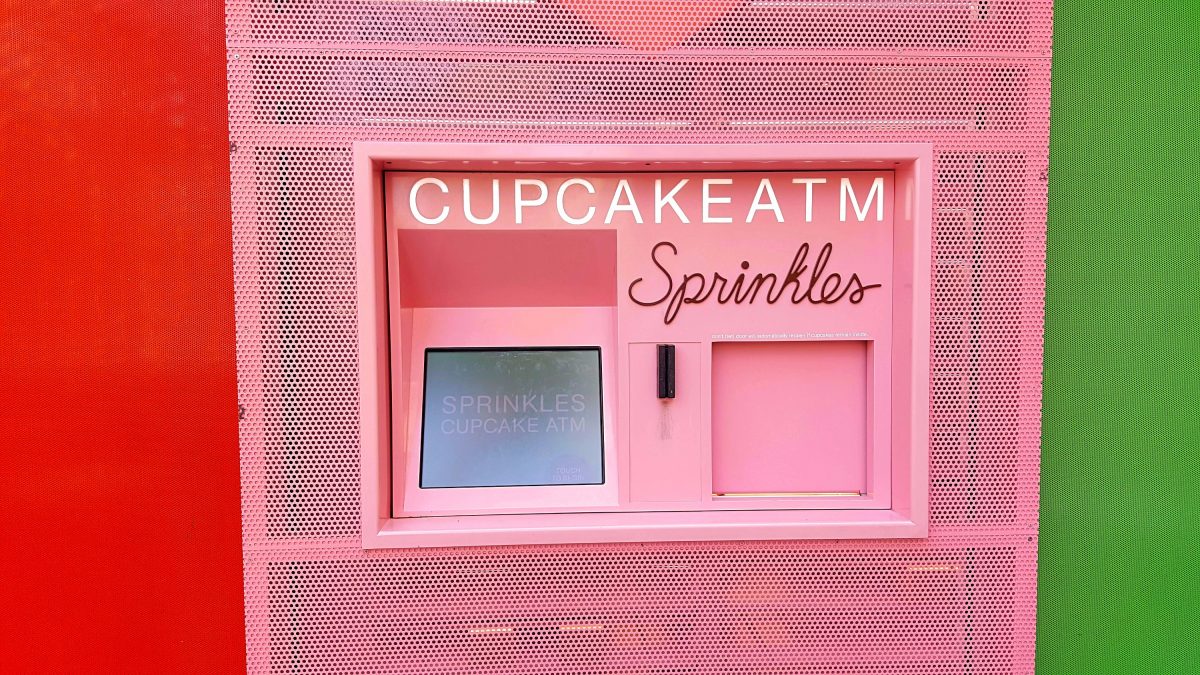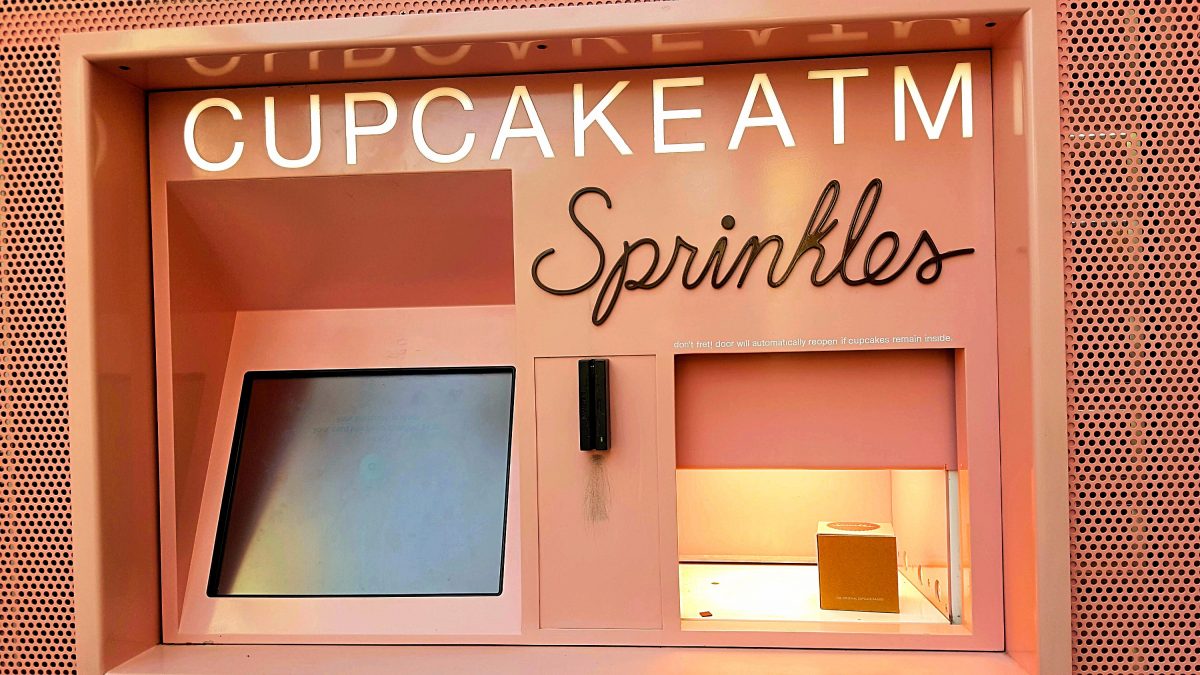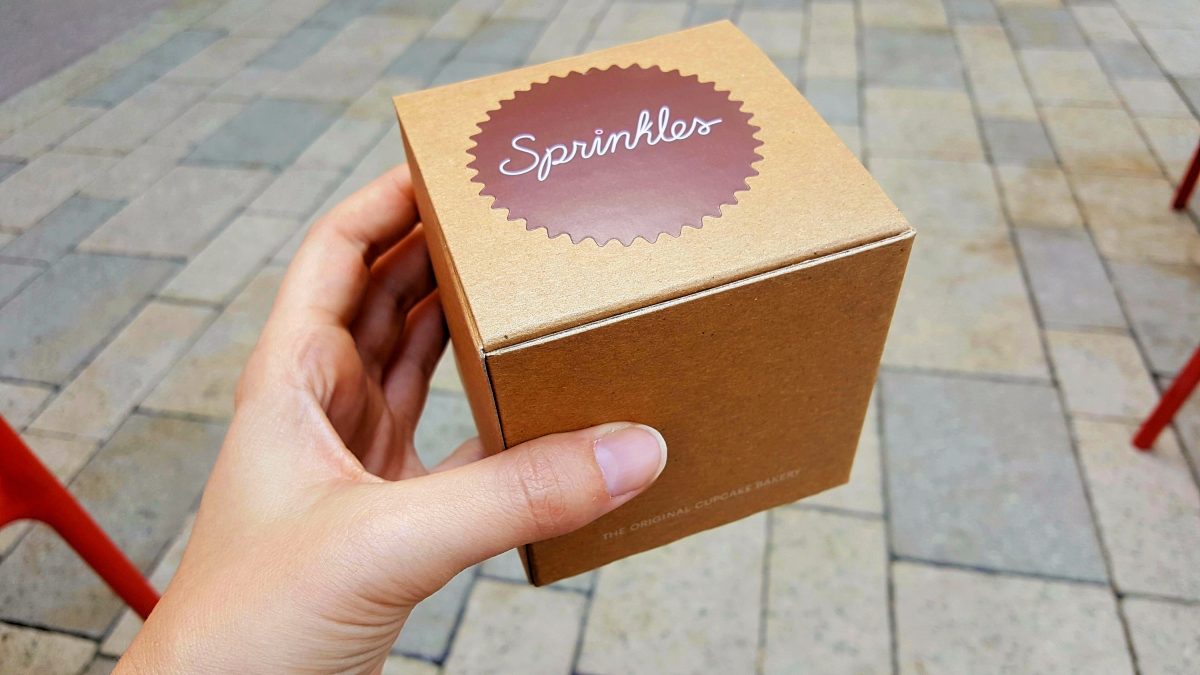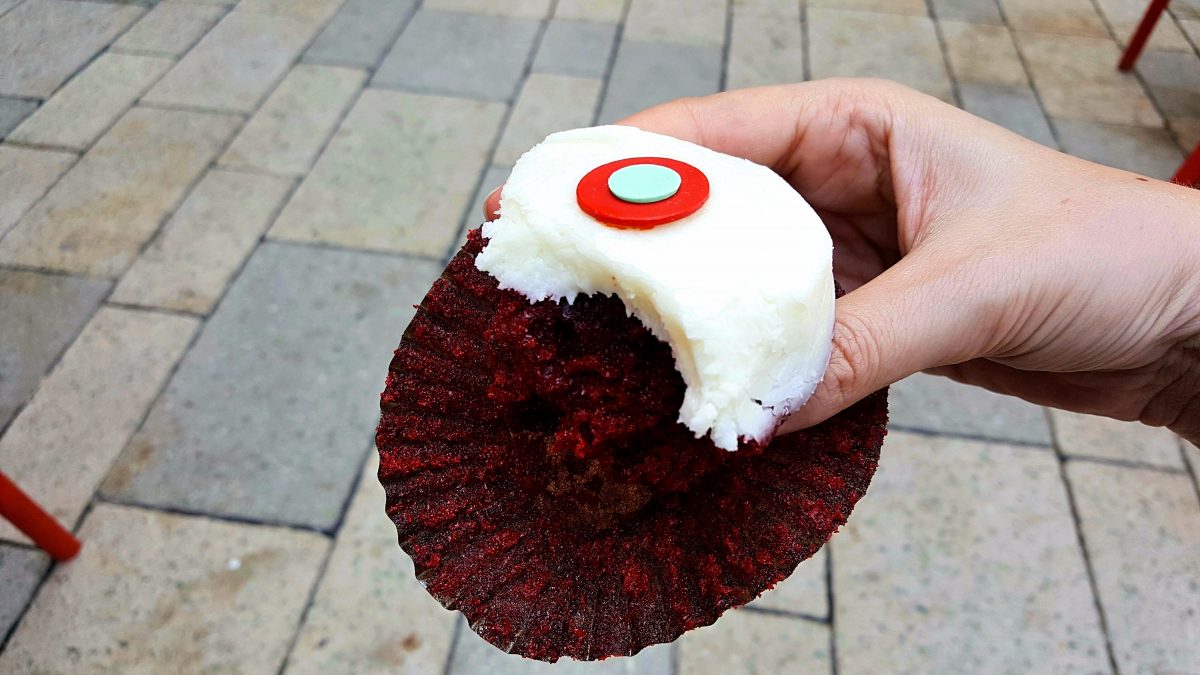 The Cupcake ATM is just outside the Sprinkles shop next to The Linq Hotel & Casino. And the best part? As with other ATM's, this one is also open 24 hours a day. So if you have a sugar craving in the early morning hours, you know where to get your fix! Cupcake prices start from $4.50.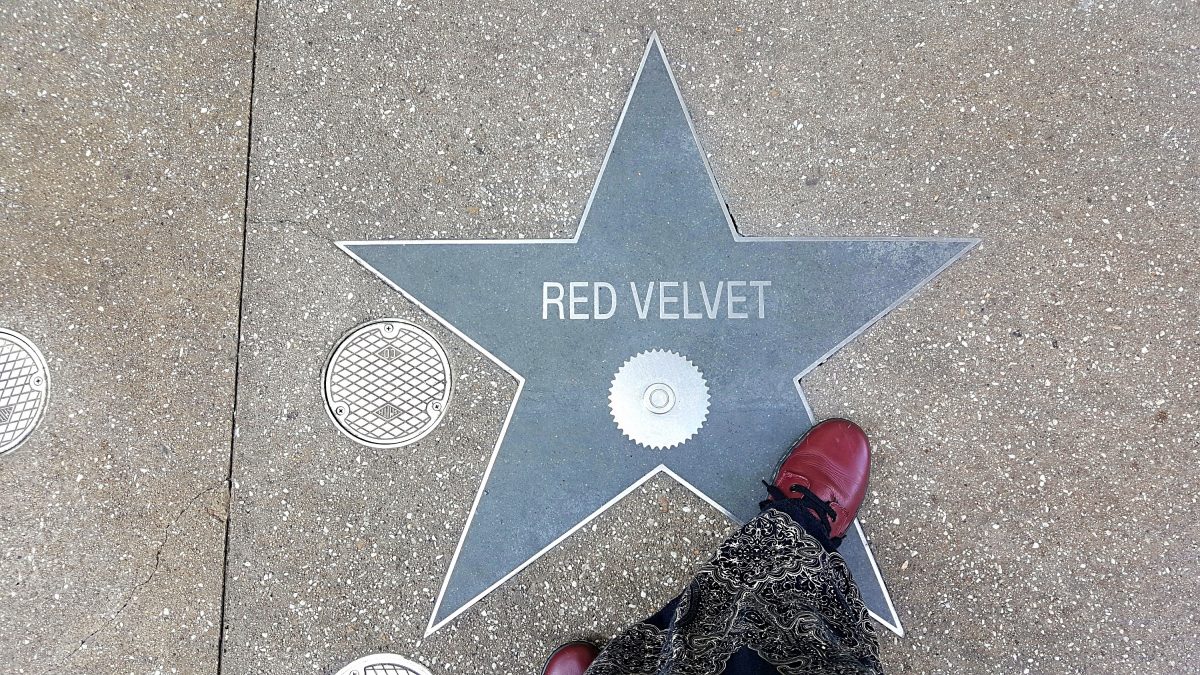 Carlos Bake Shop
Located inside The Venetian, Carlos Bake Shop comes highly recommended. According to Google, the thing to eat here is the cannelloni or the lobster tail (sfogliatella). After laying my eyes on the Salted Caramel lobster tail, I fell in love with the look of the pastry so I ordered it. The caramel on top was great and the pastry itself was wonderfully crispy and flaky and delicious. I was a little bit let down by the filling. It wasn't packed full of flavour like I expected it to be. Perhaps go for a different flavour or try the cannelloni. The lobster tail was priced at $6.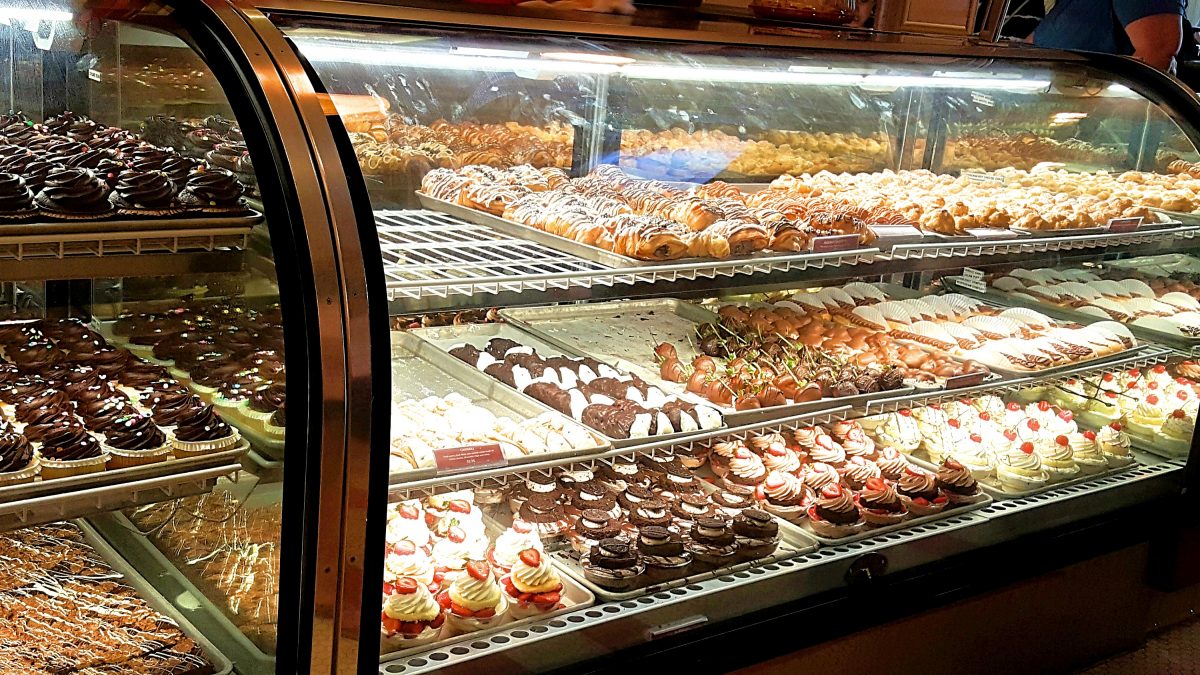 Honolulu Cookie Company
I absolutely fell in love with these cookies! If you are looking for something sweet and affordable, this is the shop for you. One pineapple-shaped cookie will set you back $1.20. I highly recommend the Guava flavour and the White Chocolate dipped coconut flavour. When I paid for my cookies, I was offered some free samples from the broken cookie box. As many as I wanted. Free cookies, Yay! You can find the Honolulu Cookie Company inside The Venetian on the Palazzo side.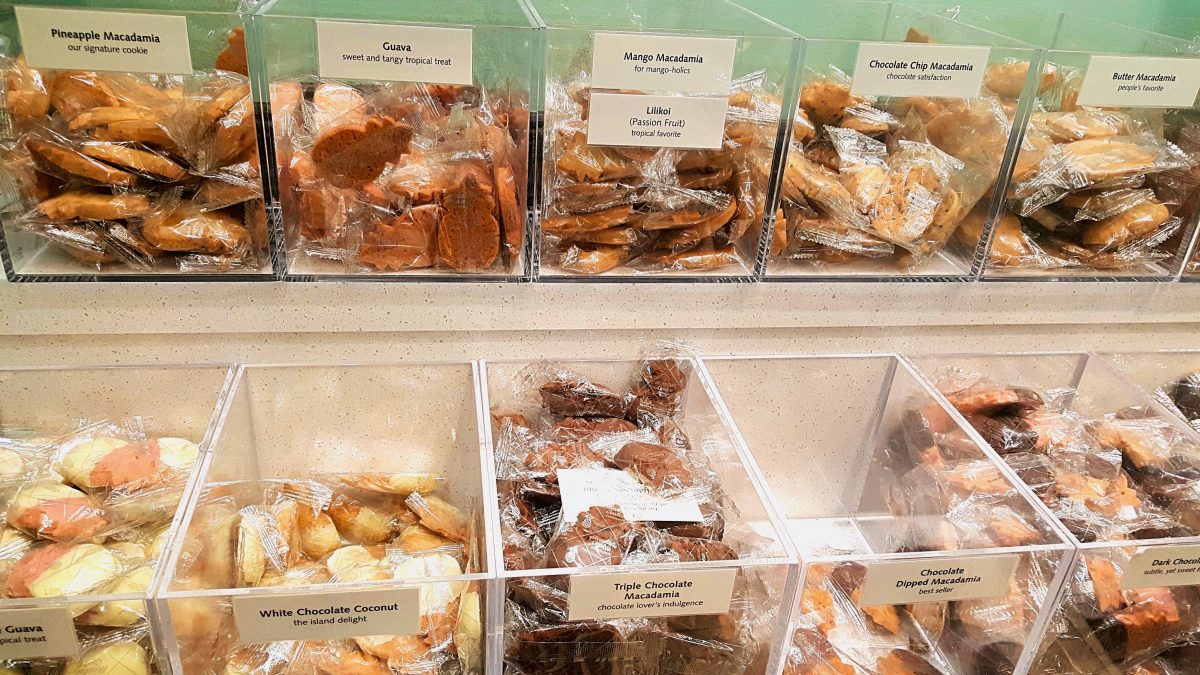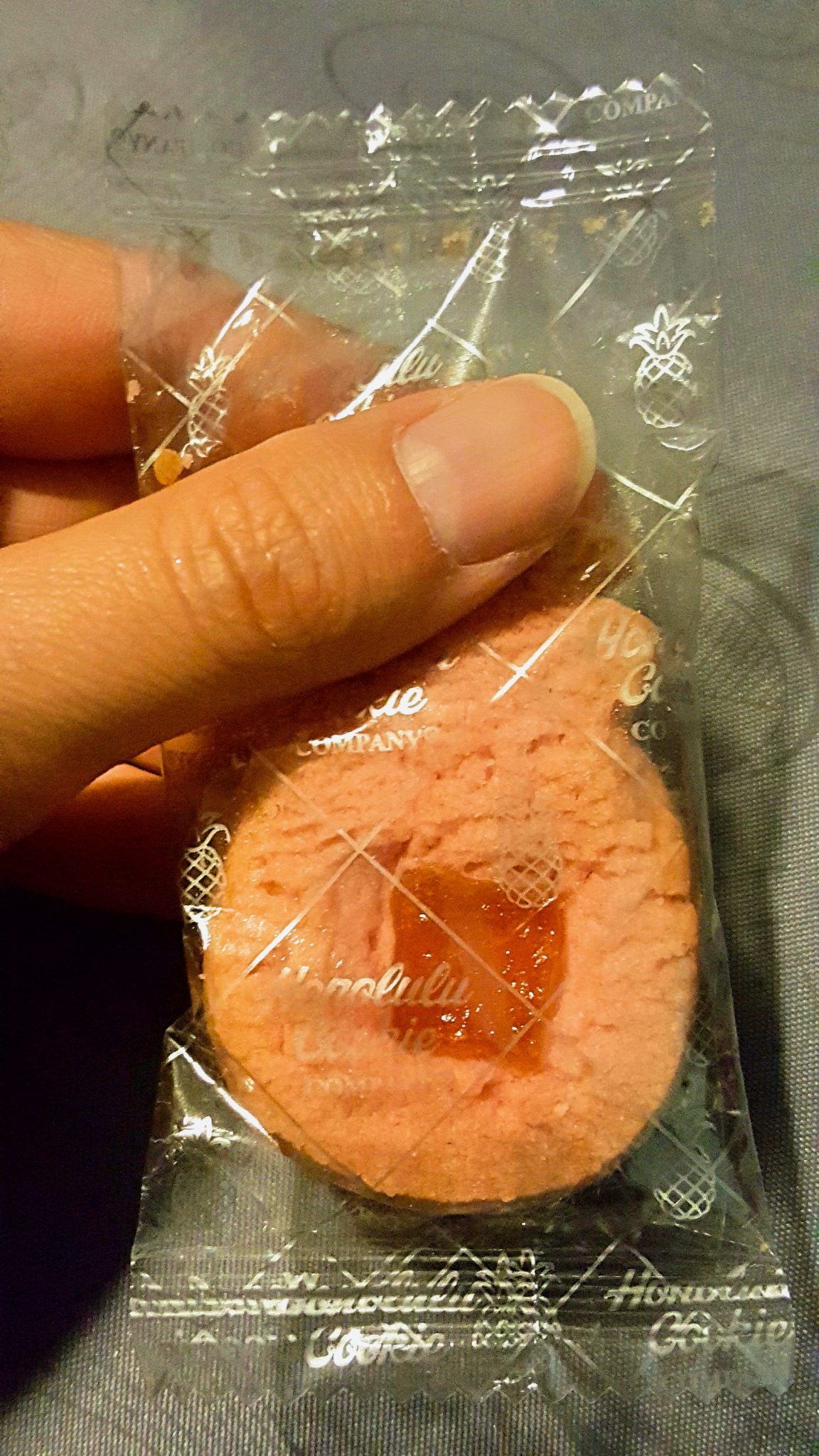 Luv It Frozen Custard was on my list, but unfortunately, the shop was closed during my time in Las Vegas.
Other sweet things to check out in Las Vegas
If you have a craving for chocolate, then Las Vegas is the city for you! There are so many chocolate shops to pick and choose from. Godiva, M&M's World, Hexx Chocolate & Confexxions, and Hershey's Chocolate World to name a few. Check out the Statue of Liberty made entirely from chocolate inside the Hershey's Chocolate World shop.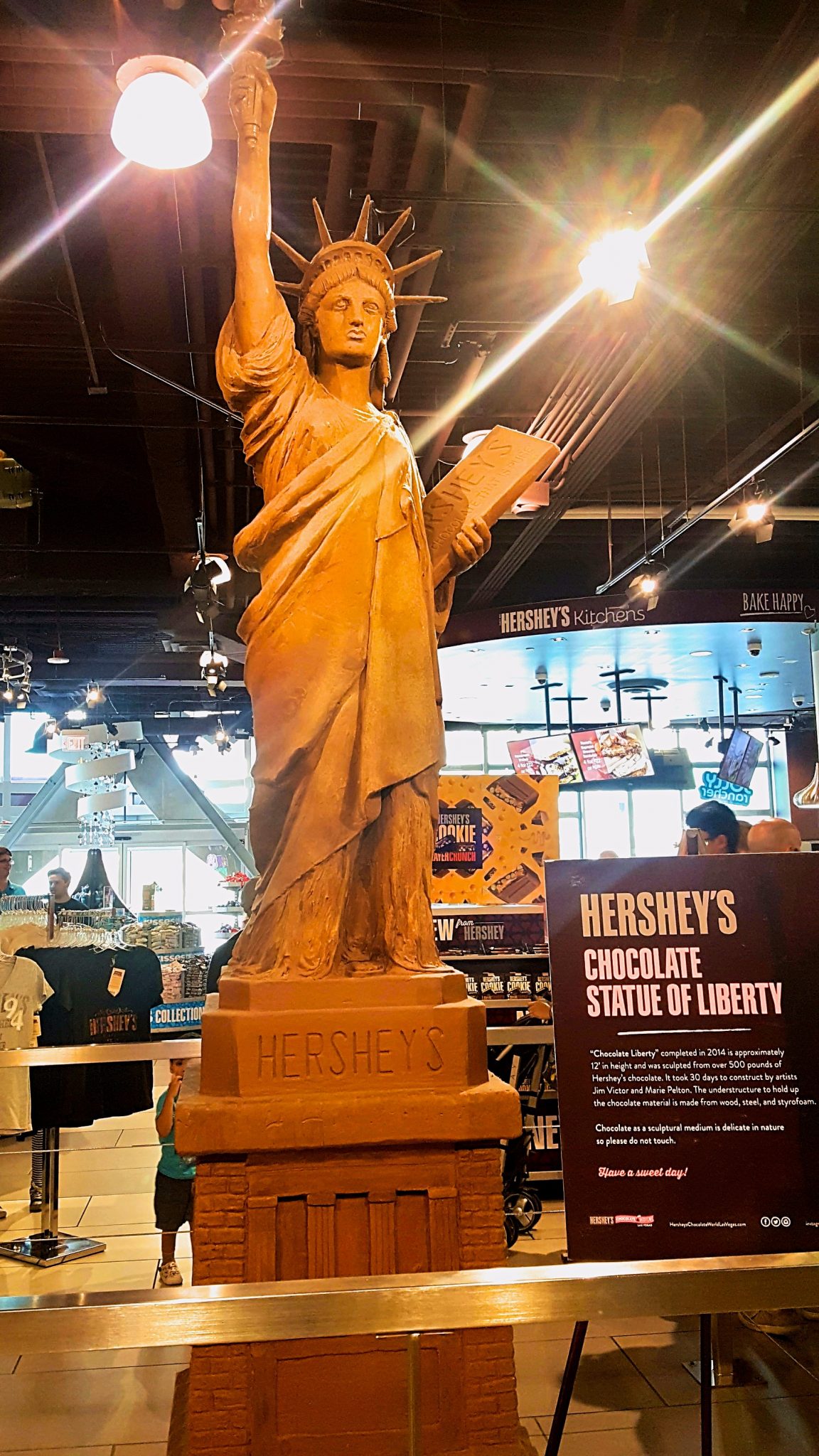 You can also see the world's largest chocolate fountain in the Jean Philippe Patisserie inside The Bellagio. The fountain has three chocolate streams: dark, milk and white chocolate.
I hope your sugar fix in Las Vegas has been satisfied. As for me, I think I'll head to the nearest bakery now and buy something sweet!
Save the pin for later!