Looking for budget accommodation close to everything in Bratislava? Look no further than Patio Hostel. The hostel is only 7 minutes' walk from the historical city centre of Bratislava, yet away from the main road, so it's really quiet. Stock up on essentials at the Tesco supermarket just down the road.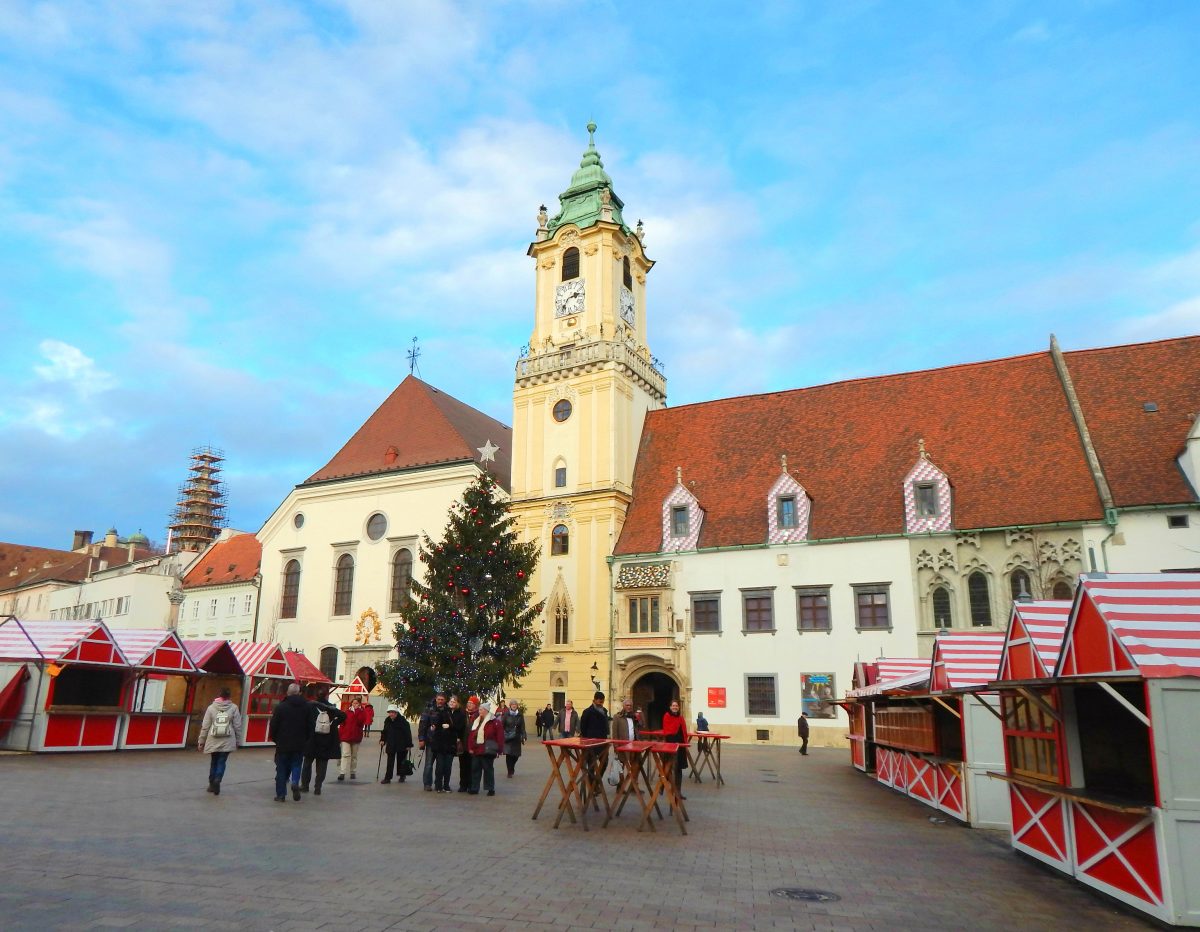 Checking in
Checking in was easy and hassle-free. I arrived a little bit early, but luckily my room was ready and I could be checked-in immediately. To receive your room key, you have to pay a €10 deposit. With your room key you also receive a coupon for a free drink in the hostel bar. Whoop whoop!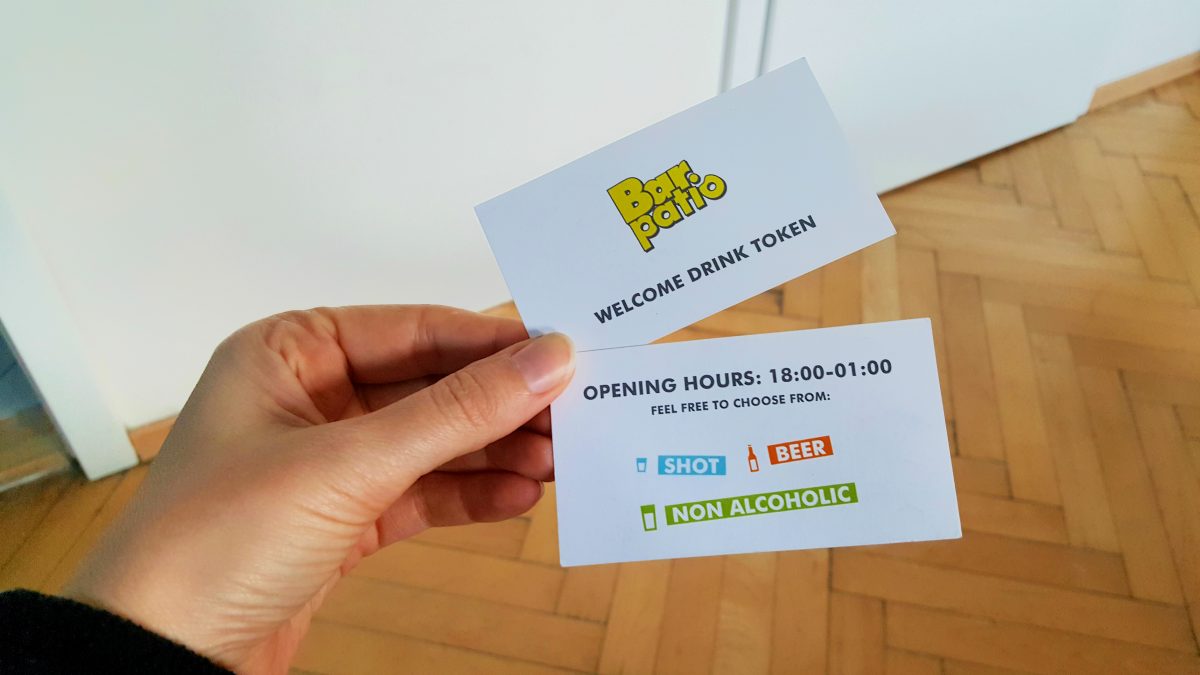 Room
I stayed in the 'Fish' private double room with an ensuite bathroom on the 4th floor. The room is surprisingly spacious with large windows and a city view. The bedroom is fitted with the standard stuff: a comfy double bed, a small closet, desk and chair and heating (essential in winter).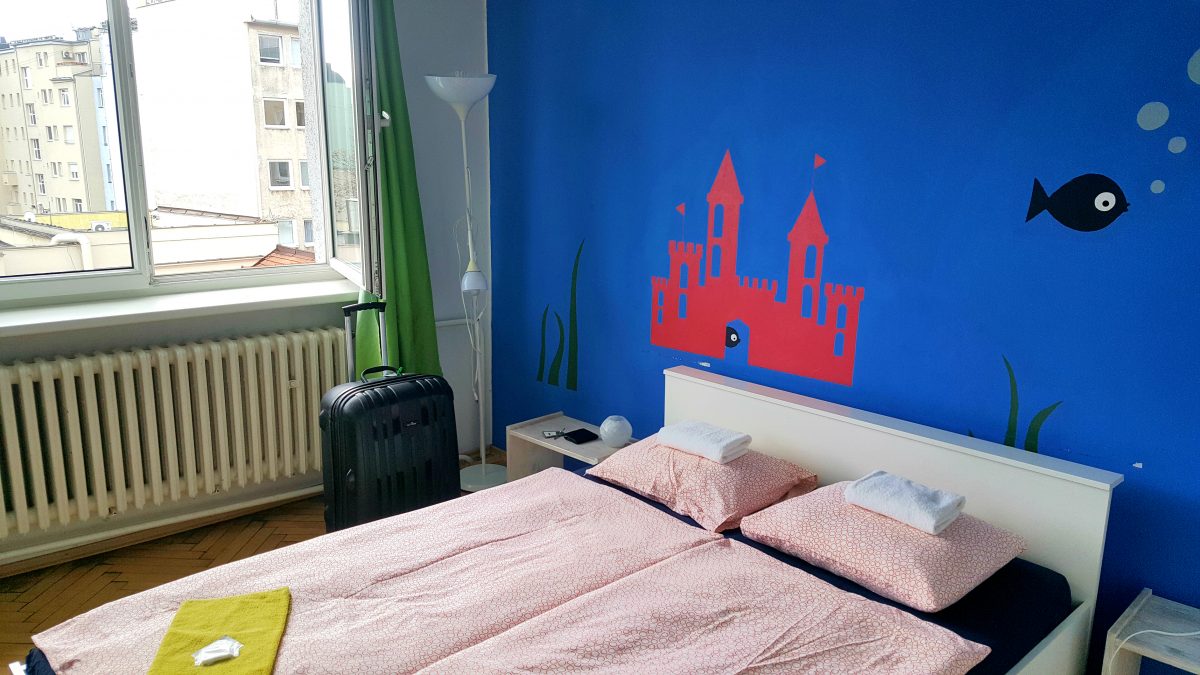 The bathroom was also spacious and clean with a descent shower. To make your stay more comfortable, you receive complementary towels, soap and shampoo (rare for a hostel).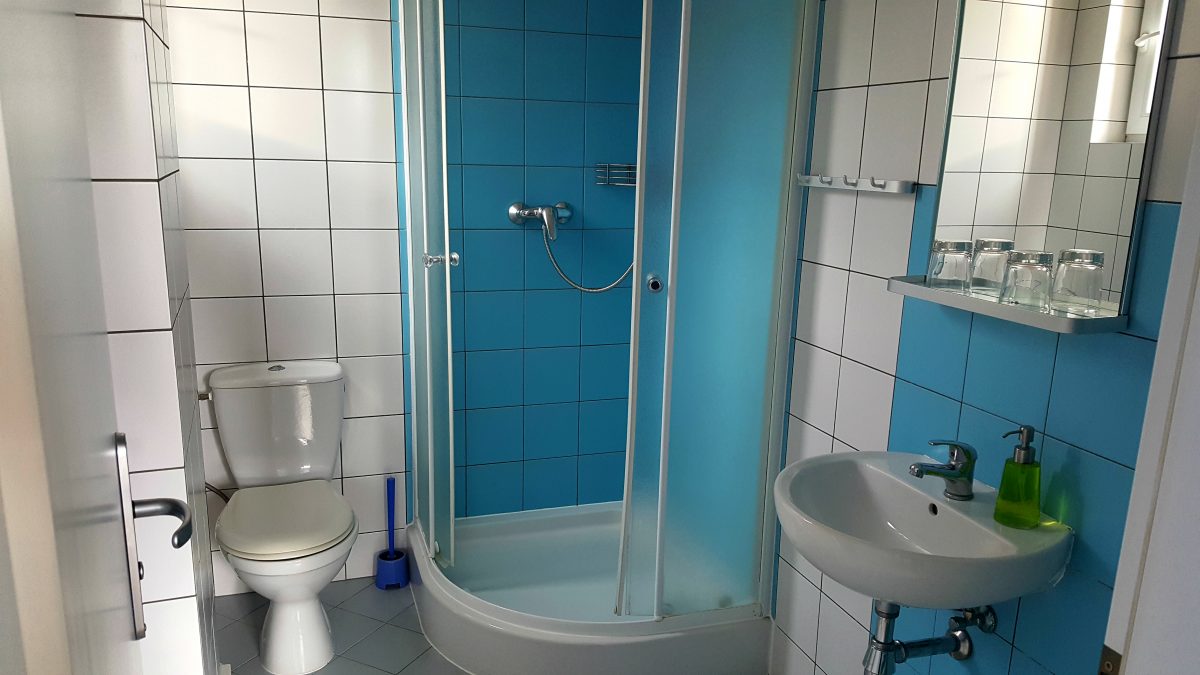 The 4th floor doesn't have a kitchen, but just one floor below is a communal kitchen where you can make coffee and tea or cook food.
Hostel facilities
Patio Hostel has 24-hour reception with good security and a video monitoring system, daily housekeeping, free laundry service, luggage storage and free WiFi. The best part: the hostel has a really cool bar.
Breakfast
The Patio Hostel does not offer breakfast. You can however, purchase a breakfast snack pack at reception at any time during your stay. The snack pack costs €2 and contains a croissant, apple, juice box and muesli bar.
Alternatively, you can prepare your own breakfast in the communal kitchen.
Staff members
The hostel staff members were a mixture of characters: some friendly, some helpful and some not so friendly.
Bar
The Patio Hostel Bar is really great! This is where you redeem your free welcome drink. I chose a glass of local red wine. It was really good!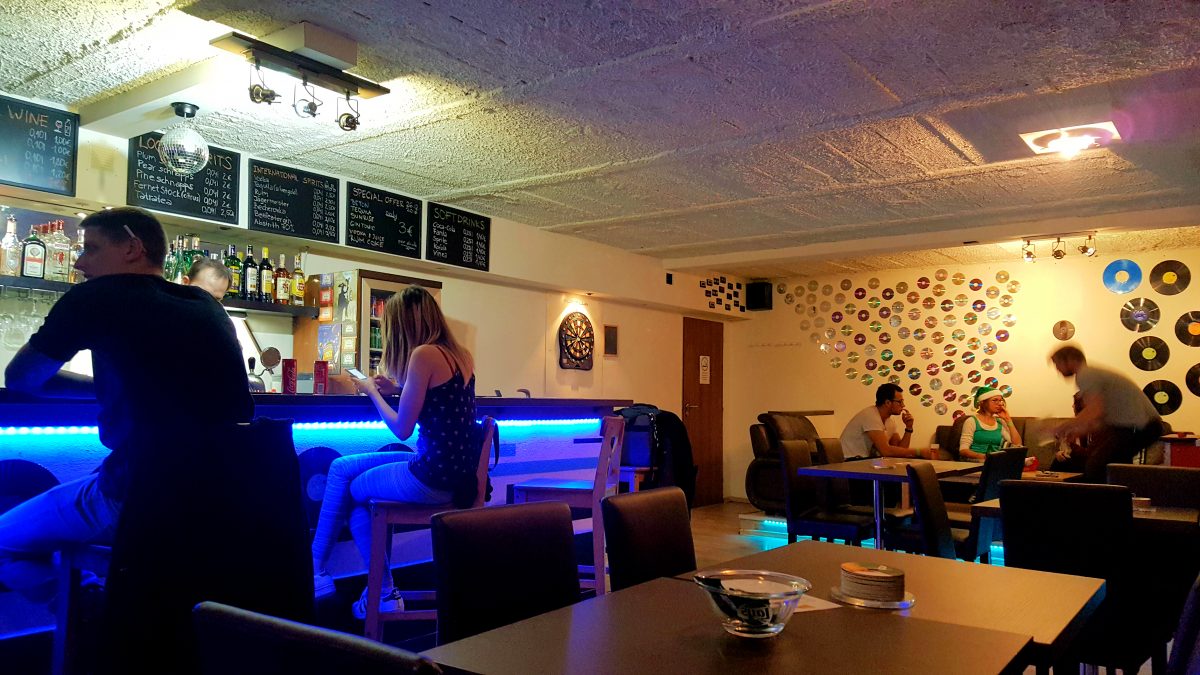 What I didn't like
Nothing comes to mind! I liked everything about this hostel.
What I liked best
The hostel is cheap and the central location is really great for exploring Bratislava. I only stayed for one night, but I enjoyed every minute of my stay.
Would I recommend Patio Hostel?
Yes, for sure! If you are visiting Bratislava for the first time, this is the perfect budget place to stay. You can easily reach all the attractions in the city on foot.
Handy tips
If you want to enjoy local cuisine at affordable prices, head to Slovak Pub. It's close to the hostel and they serve great Slovak dishes.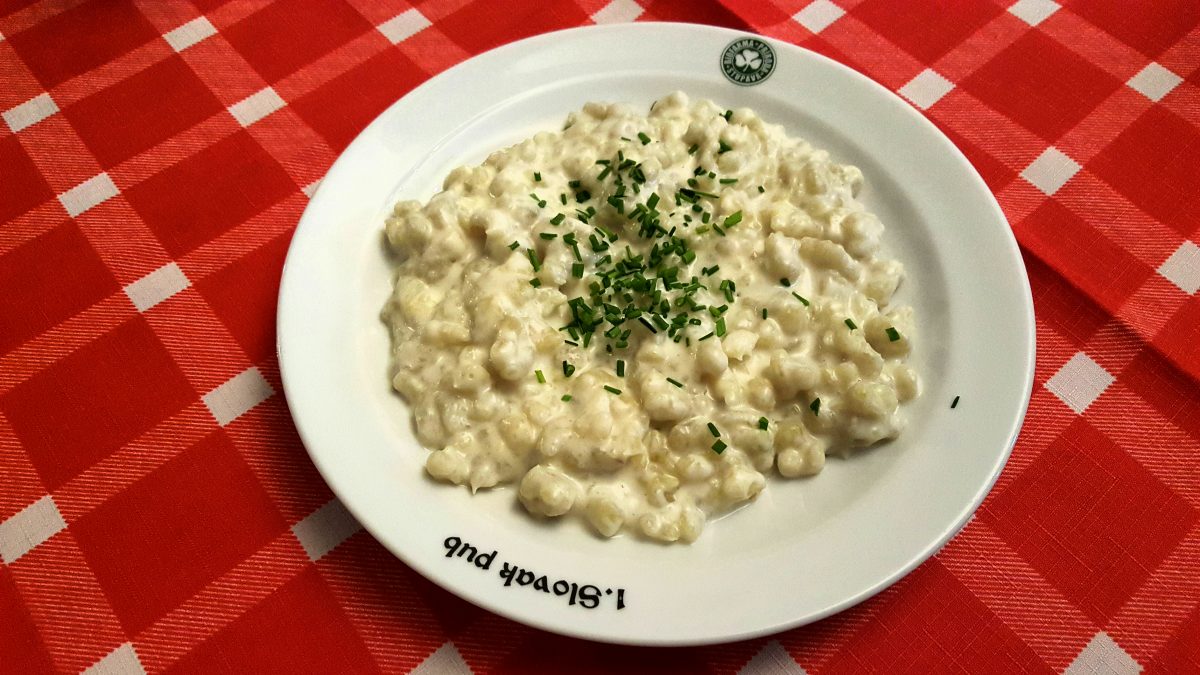 Tesco is so close to the hostel and you can buy EVERYTHING there.