I'll be honest with you: I didn't expect to find the culinary highlight of my Central European trip in Poland! I was blown away by the hearty food and all the great vegetarian options available in restaurants. And the best part, the food is really affordable! Below I break down the food (not just vegetarian) you have to try in Krakow and where to buy it.
Beetroot soup (Barszcz)
Beetroot soup is traditionally a Christmas dish, although you'll find it in the restaurants throughout the year. It has a delicious smoky flavour. The beetroot soup will either be clear like a broth, usually served with pierogi, or creamy and rich if sour cream is added. For the creamy and rich variety, head to Polakowski 1899. There are a couple of branches throughout Krakow.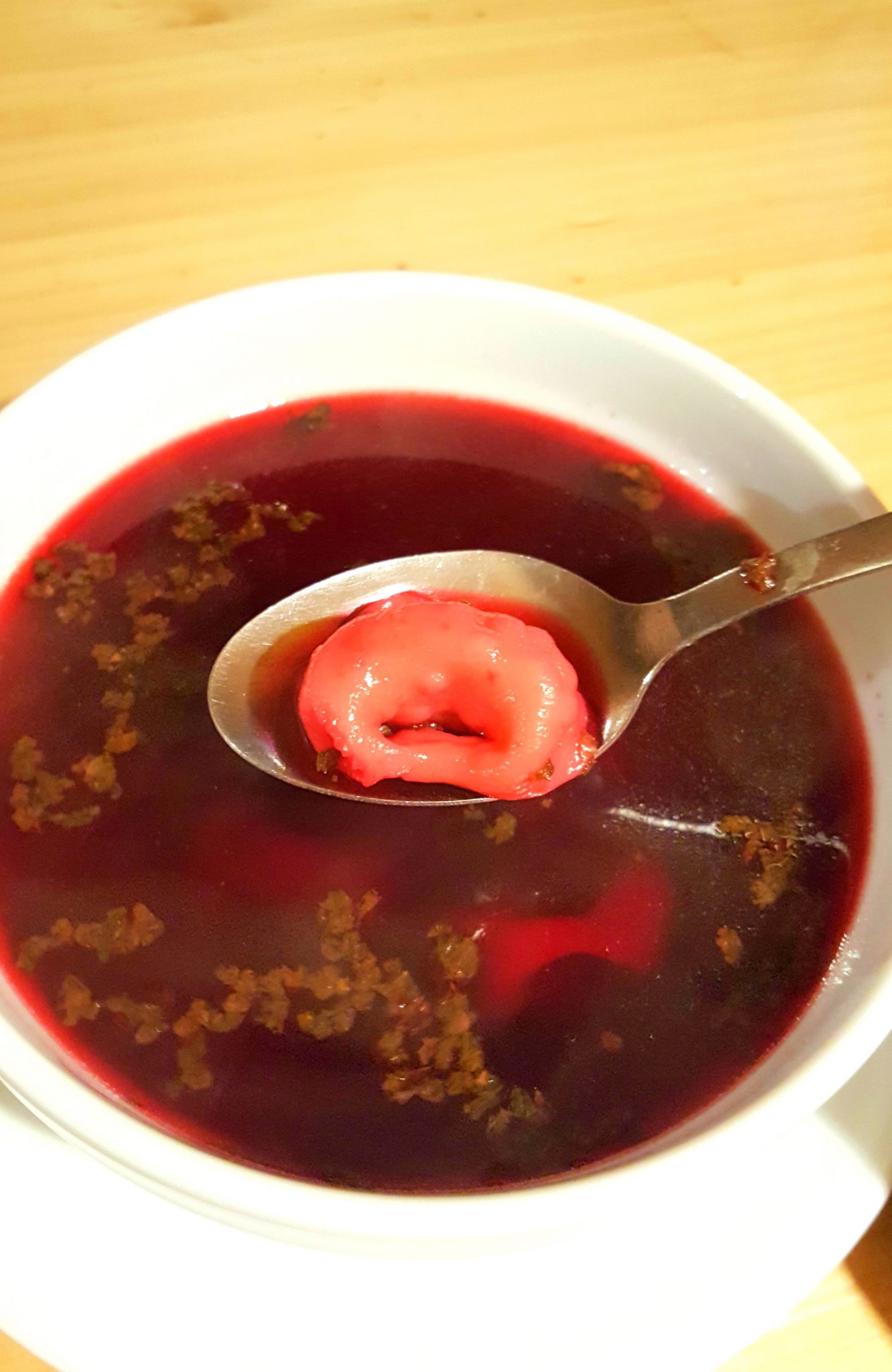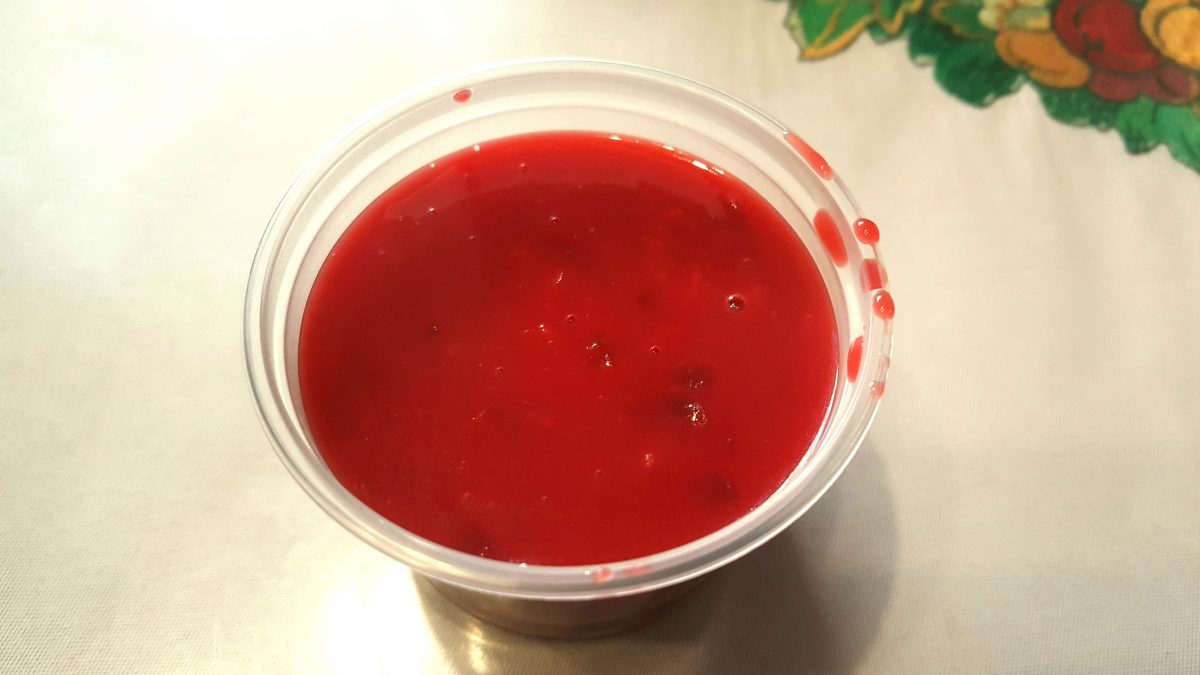 Zurek soup
This creamy, meaty soup is made with fermented rye flour. It's traditionally eaten during Easter. During Lent, leading up to Easter, no meat is consumed. So on Easter day, a lot of meat is eaten, including Zurek soup. I didn't try the soup myself, but my husband says it's delicious and unlike anything he has tasted before. It's a popular dish you'll find on menus everywhere in Poland throughout the year.
For great Zurek soup in Krakow, head to Polakowski 1899 (the same restaurants where you'll find great beetroot soup).
Polish sausages
For the best traditional sausages in Krakow, head to Wędliny Lisieckie. Even during the time of Communism, when many butcheries closed down, the doors of Wędliny Lisieckie remained open because of their exceptional meat.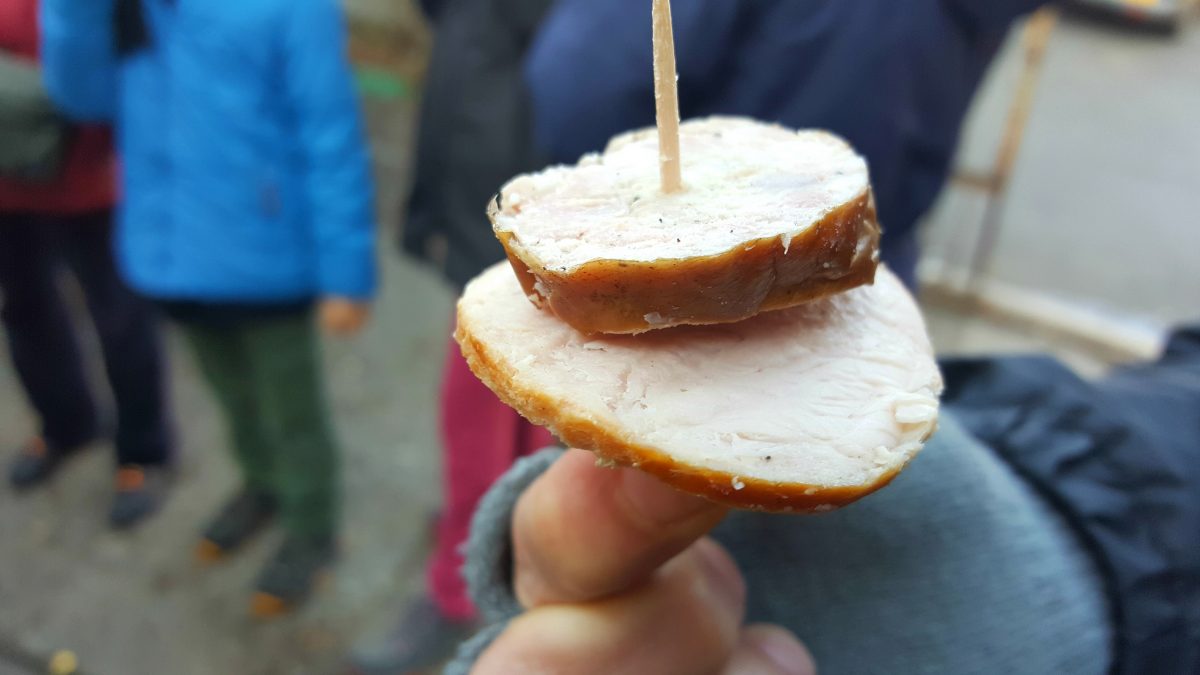 I didn't try it, but I have it on good authority that the sausages are very tasty. For the best Polish sausages and cold meat, look no further than Wędliny Lisieckie, located opposite Hala Targowa (Market Hall Unitarg) an outdoor market.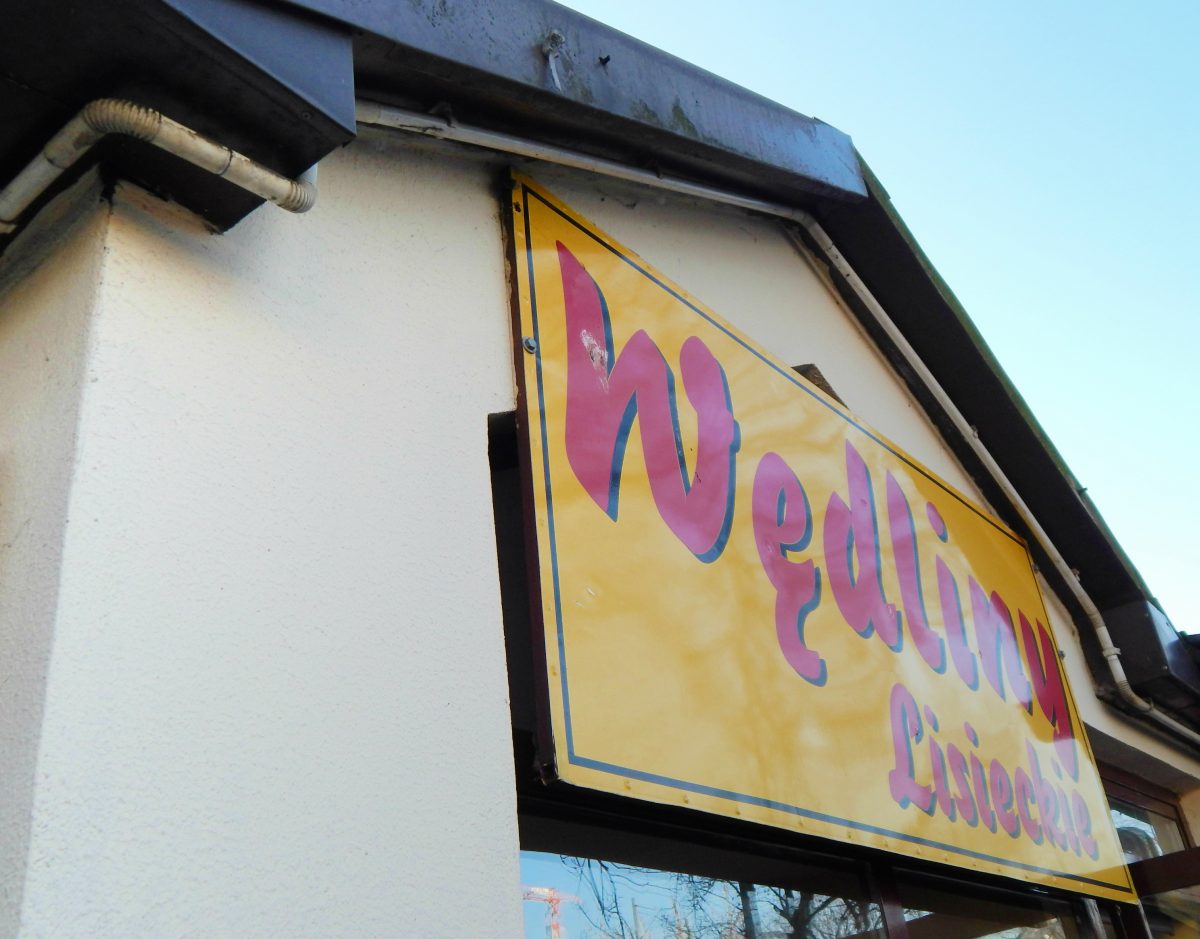 Sauerkraut and Gherkins
If you find yourself in Krakow, you must try sauerkraut and gherkins. Both are fermented and staples in Polish cuisine. The best place to try it is Hala Targowa, a great outdoor market.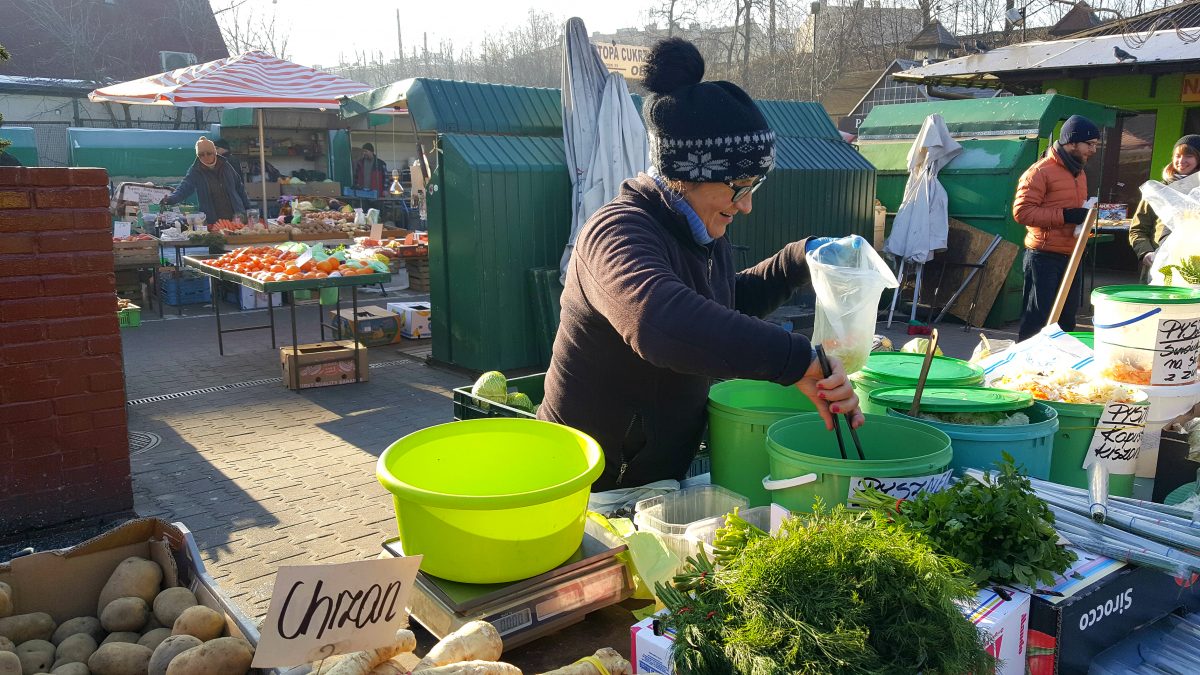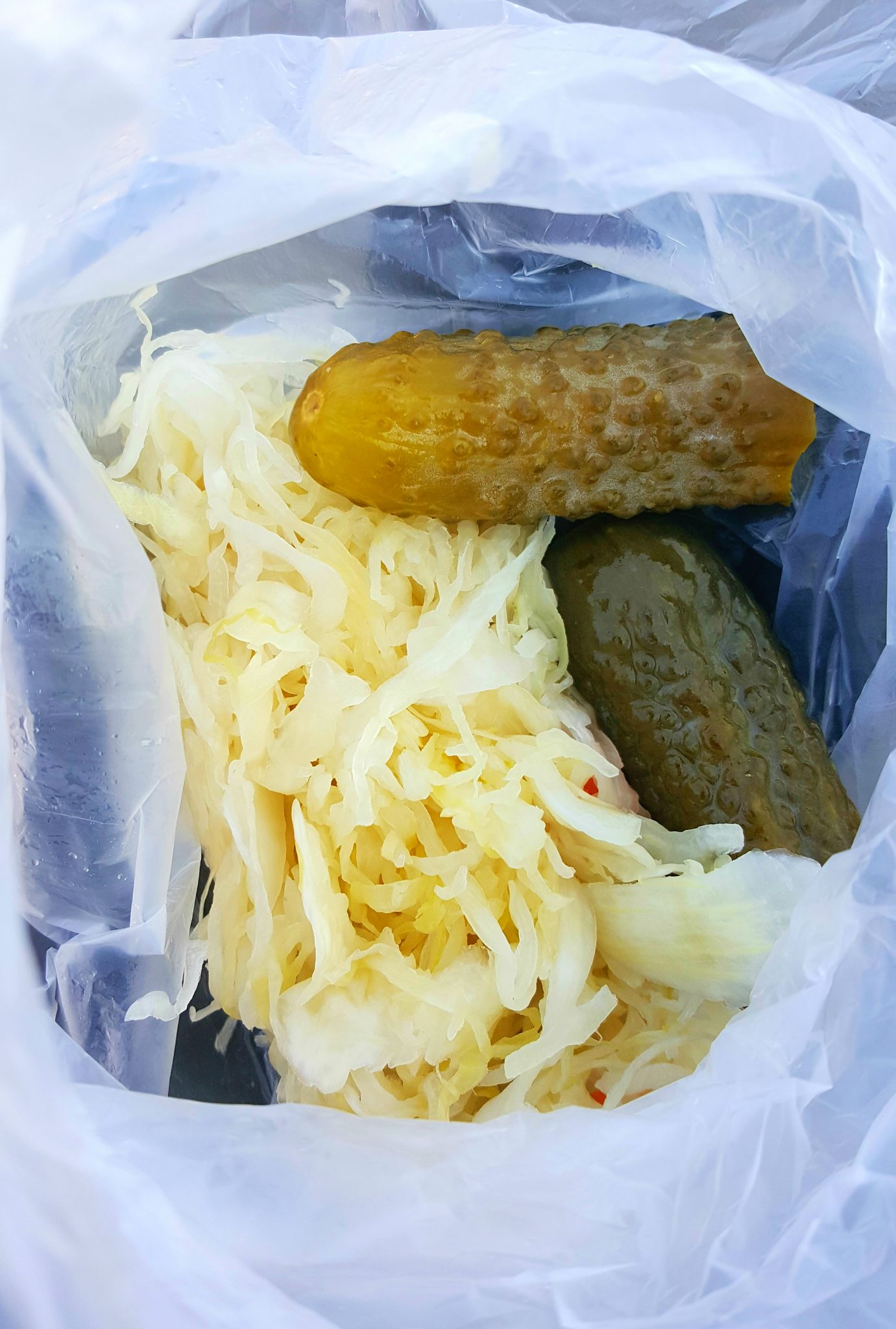 At the market, you will also find fermented rye flour (used to make Zurek soup) and other local products.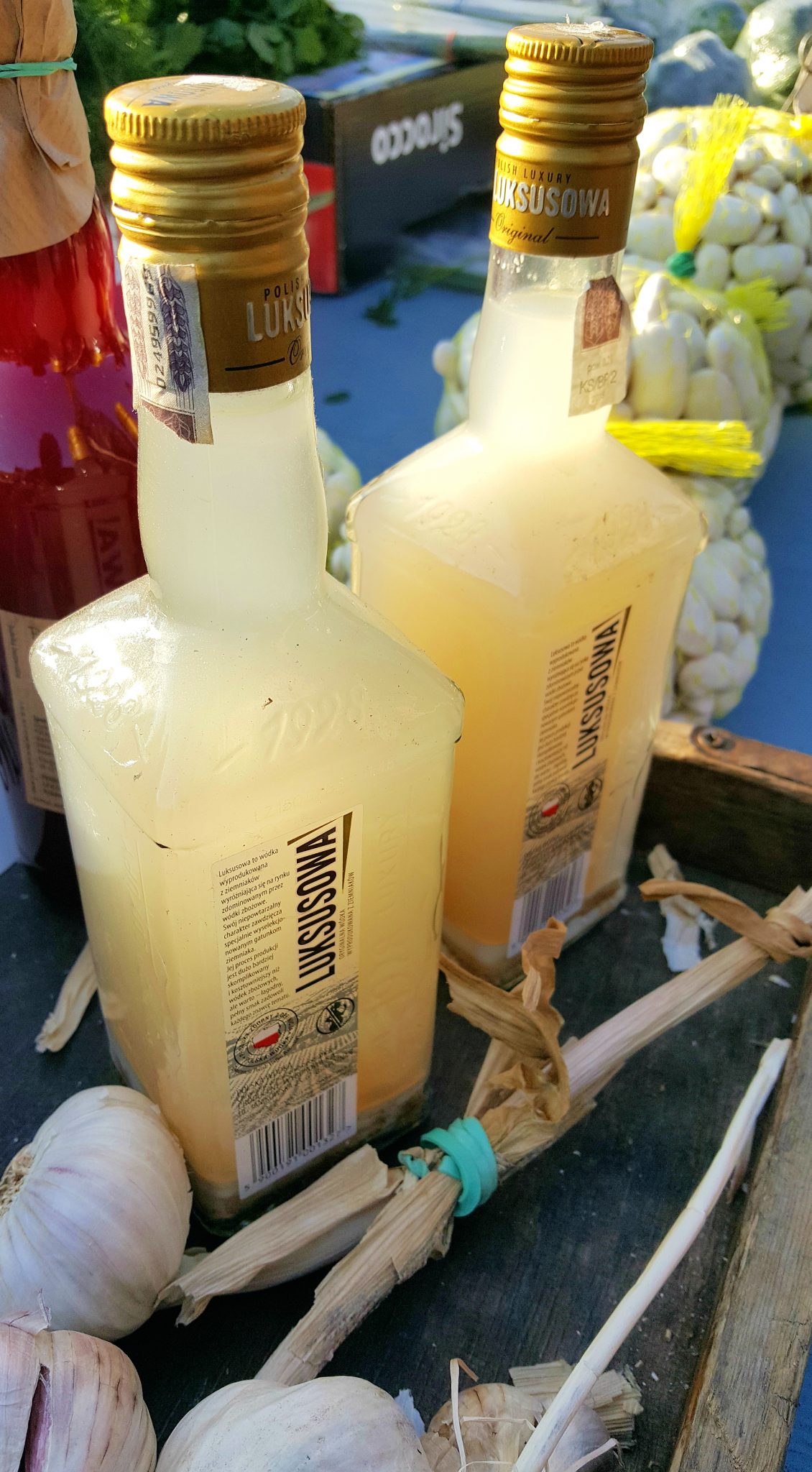 Oscypek (smoked cheese)
Oscypek is smoked cheese made from sheep's milk, produced in Zakopane. The cheese is very salty and similar to a firm Mozzarella in texture. If Zakopane is on your Poland itinerary, then try some of this delicious cheese there. If not, a great place to eat oscypek in Krakow is Hala Targowa (Yes, that market again!).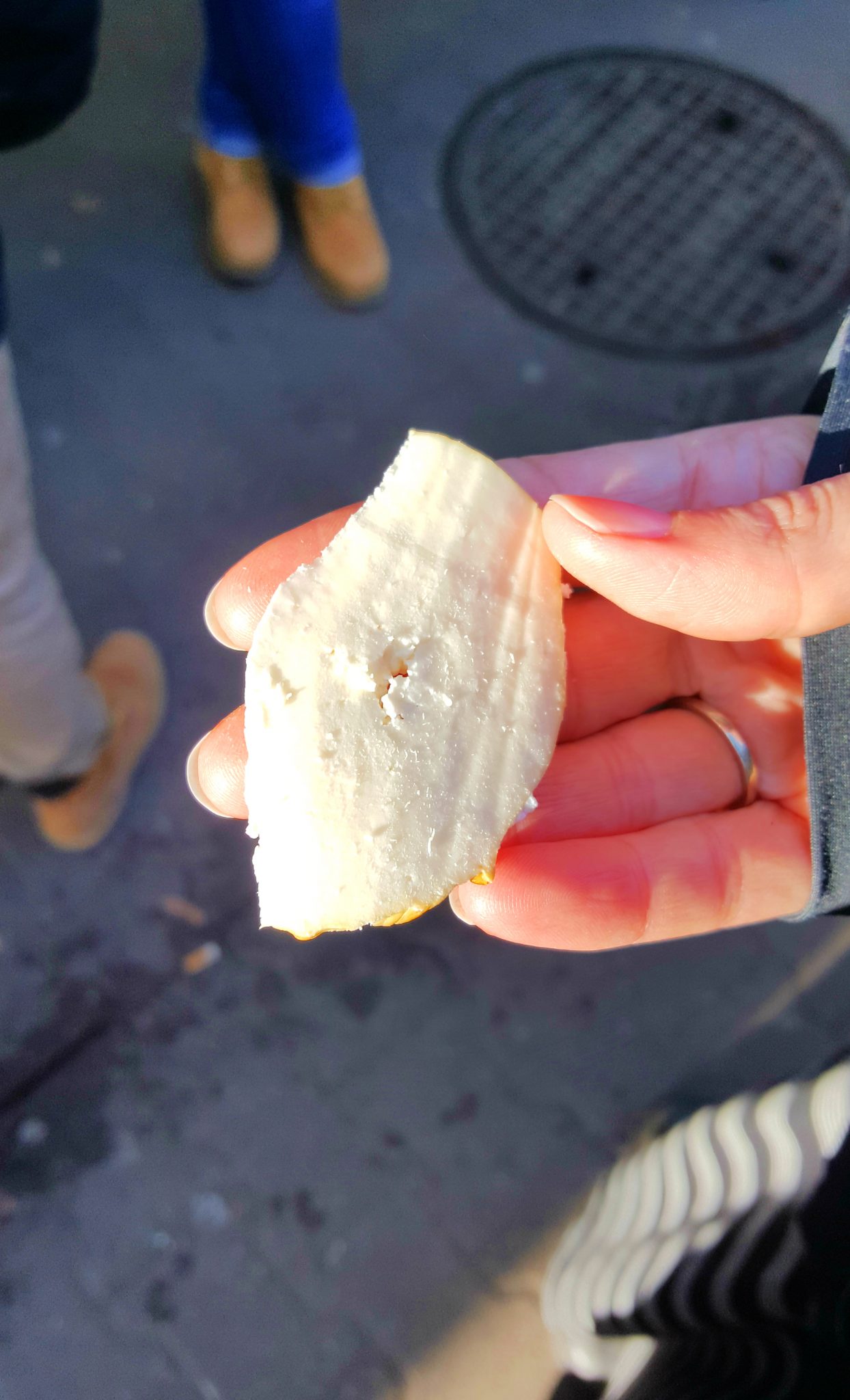 Pierogi
This was definitely the culinary highlight of my trip to Poland! In fact, I loved it so much that my husband started calling me Sonja 'Pierogi' Faul because I couldn't stop talking about or eating it. Pierogi is filled dumplings that have been a Polish tradition for 800 years.
You'll find pierogi everywhere in Poland, but let me tell you, the standard isn't the same everywhere. I had some less than stellar pierogi at a buffet in Wroclaw. But I ate the best pierogi at Przystanek Pierogarnia in Krakow! There are a couple of small shops spread throughout the city.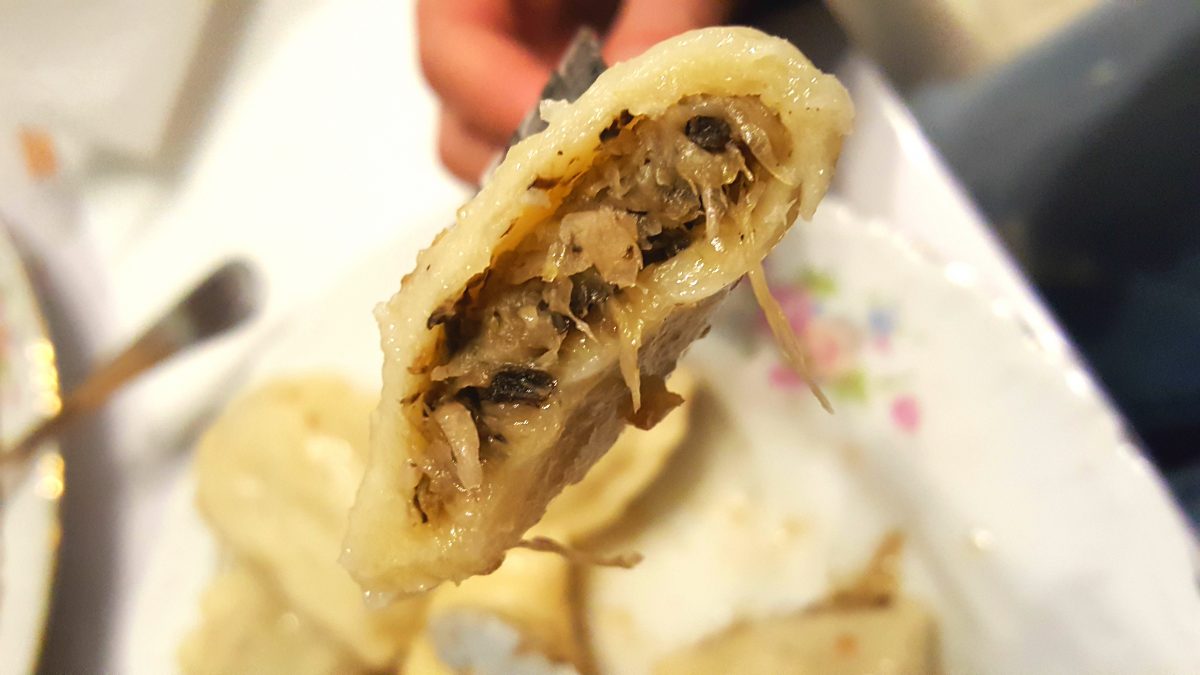 The fillings can either be savoury or sweet. There are three fillings you absolutely have to try:
Potato and Cottage Cheese (Ruskie). This is my favourite savoury filling! Try it.
Sauerkraut and Mushrooms (Kapustą i pieczarkami). This is also delicious!
Pierogi filled with fruit. I highly recommend the cherry filling served with cream. It was the best food I ate during my Central Europe trip. Just yummy!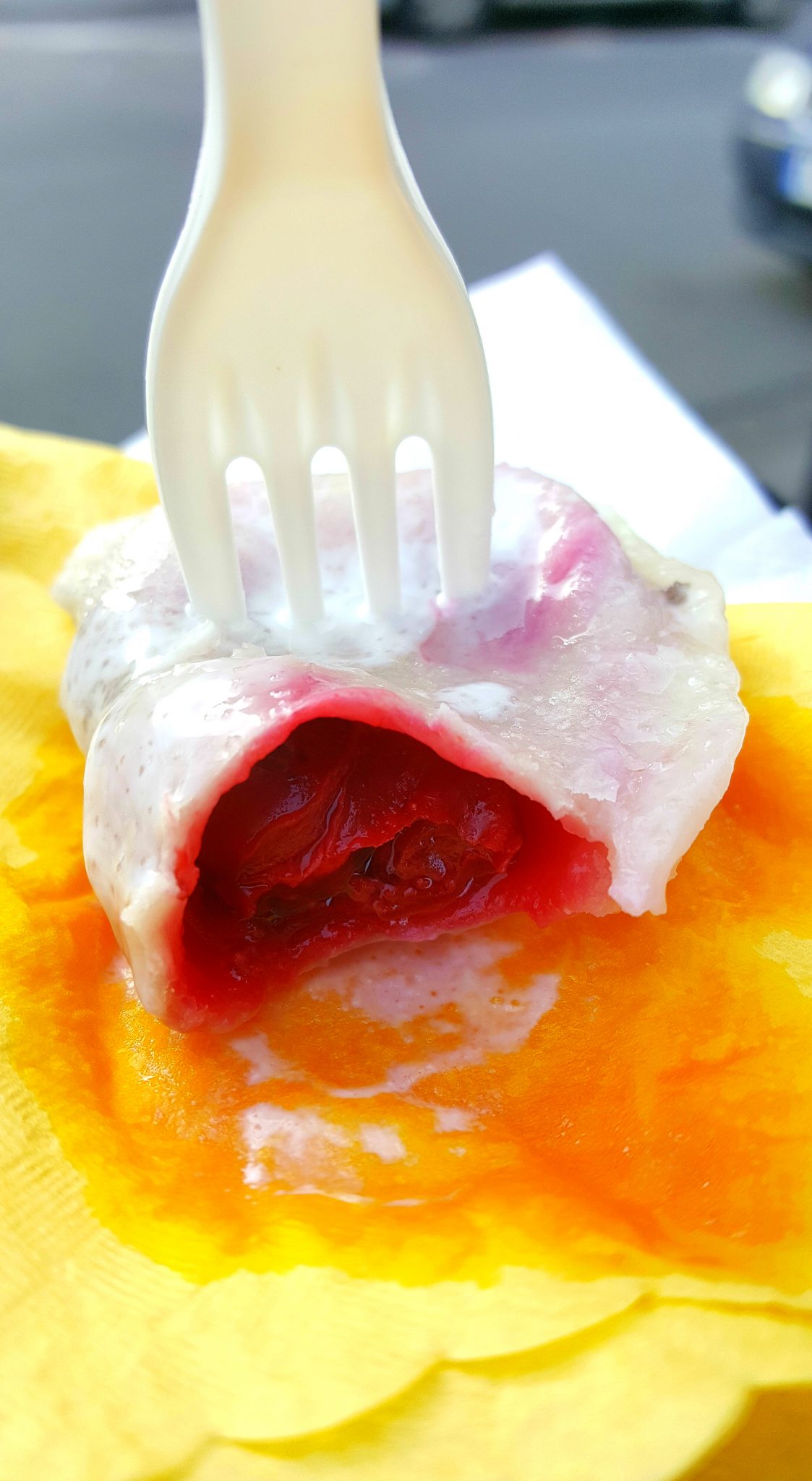 Poppy seed cake
This delicious cake is traditionally eaten during Christmas, along with beetroot soup, pierogi and carp (a lot of eating happens on Christmas day). Have a piece of poppy seed cake at Ciastkarnia Vanilla.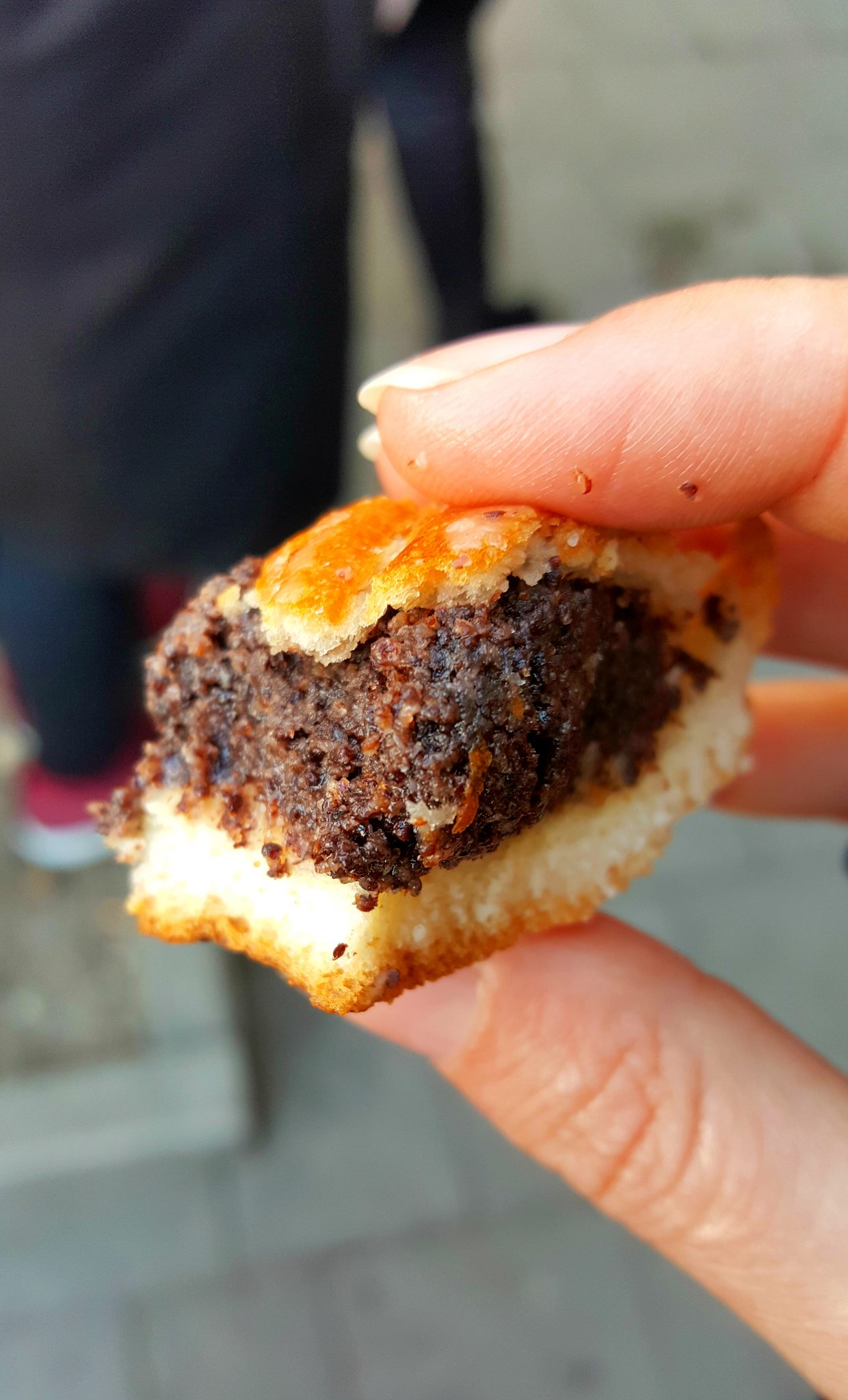 Drink Vodka the Polish way
Vodka is big in Poland! So how do the locals drink their Vodka? Well, for starters they drink it really cold. Before you drink the Vodka, you cheer by shouting: NA ZDROWIE! After you down your drink, you eat something, because nobody really likes the taste of Vodka! Snacks include gherkins, pork lard, herring and bread.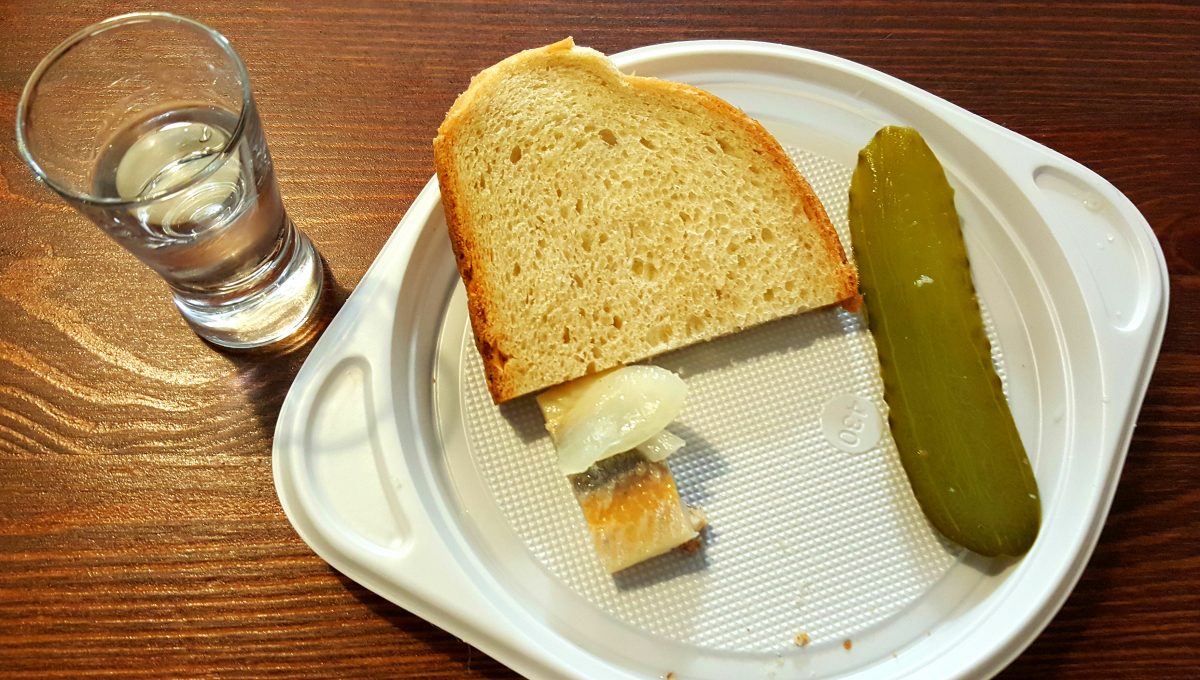 If you want to try these dishes in just one morning or afternoon (and save money in the process), join the Foods of Krakow tour. The tour costs only 50 PLN per person and includes all the food samples and a great guide.
Now you know what food to eat and where to find it in Krakow. Bon Appetit!