I was searching for budget accommodation in Zakopane in January. The small town was nearly fully booked (as December/January is peek season), so I was lucky to find a private room at Hostel Stara Polana.
The hostel in located right in the heart of Zakopane, the winter capital of Poland. Adding to the charm of the hostel is the traditional wooden cabin its located in. Everything inside the hostel is old and kinda rustic. Only 15 minutes on foot and you are in Krupowki Street.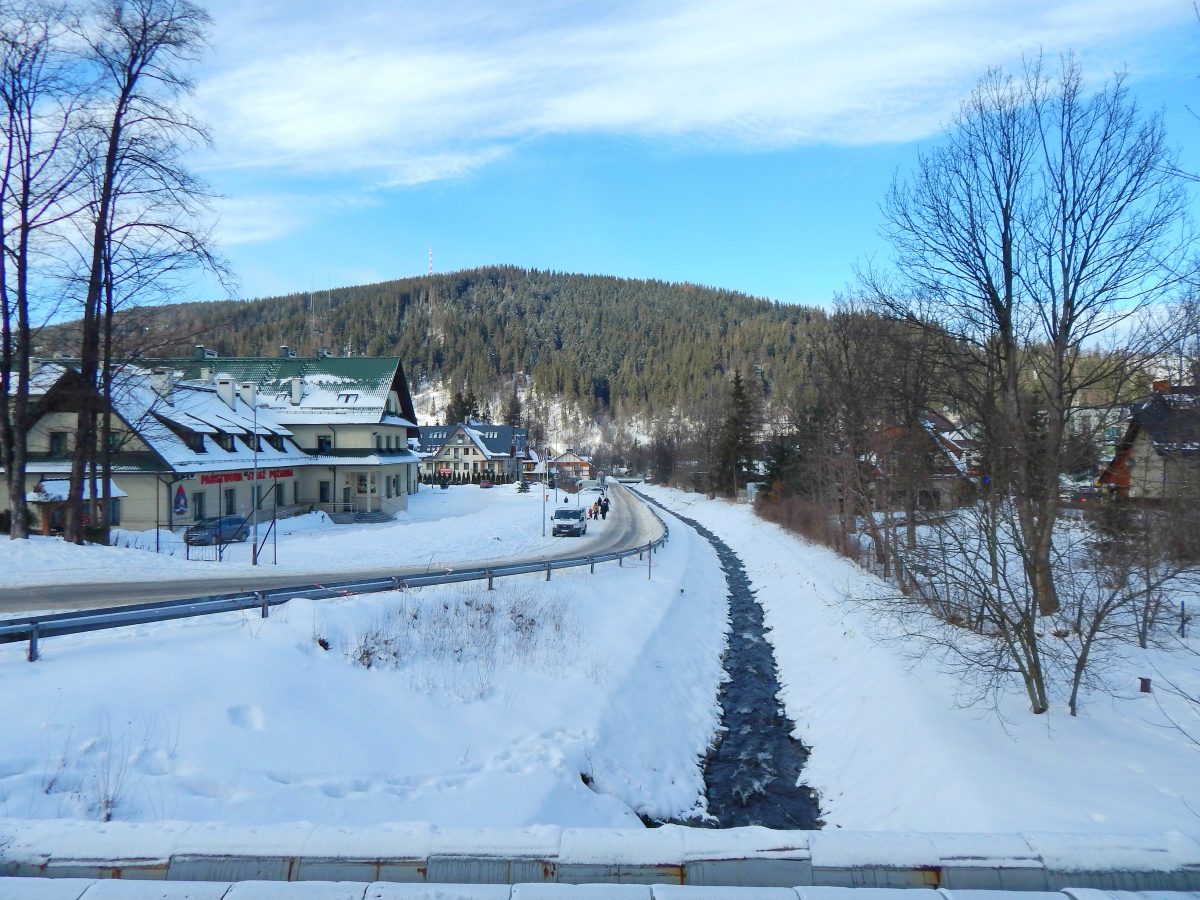 When I arrived
I arrived in Zakopane by bus. Luckily, the hostel isn't too far away from the bus station. However, the short distance felt like a hundred miles in the snow. The wheels on my suitcase were rendered useless and it felt like I was dragging a dead body behind me.
When I finally made it to the hostel, check-in was a breeze.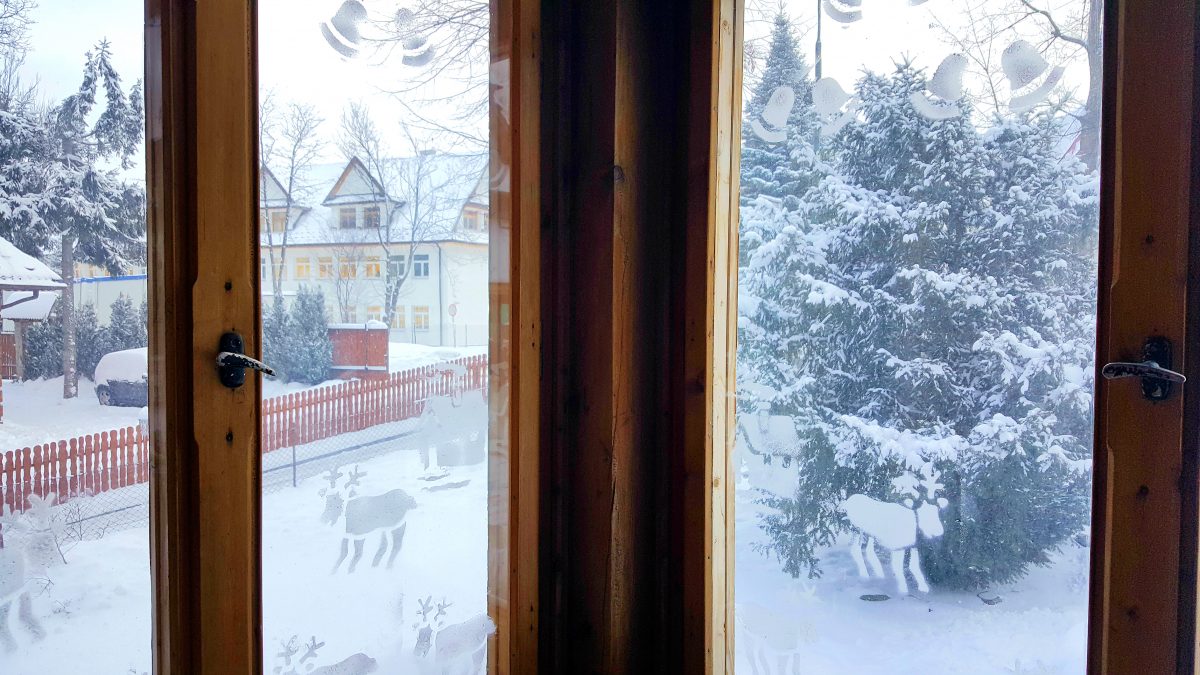 Rooms
I stayed in room nr. 5 – a private twin room with a private ensuite bathroom. The room was surprisingly spacious for a hostel room. I even had my own entrance hall, where I could conveniently take off and store my snow boots.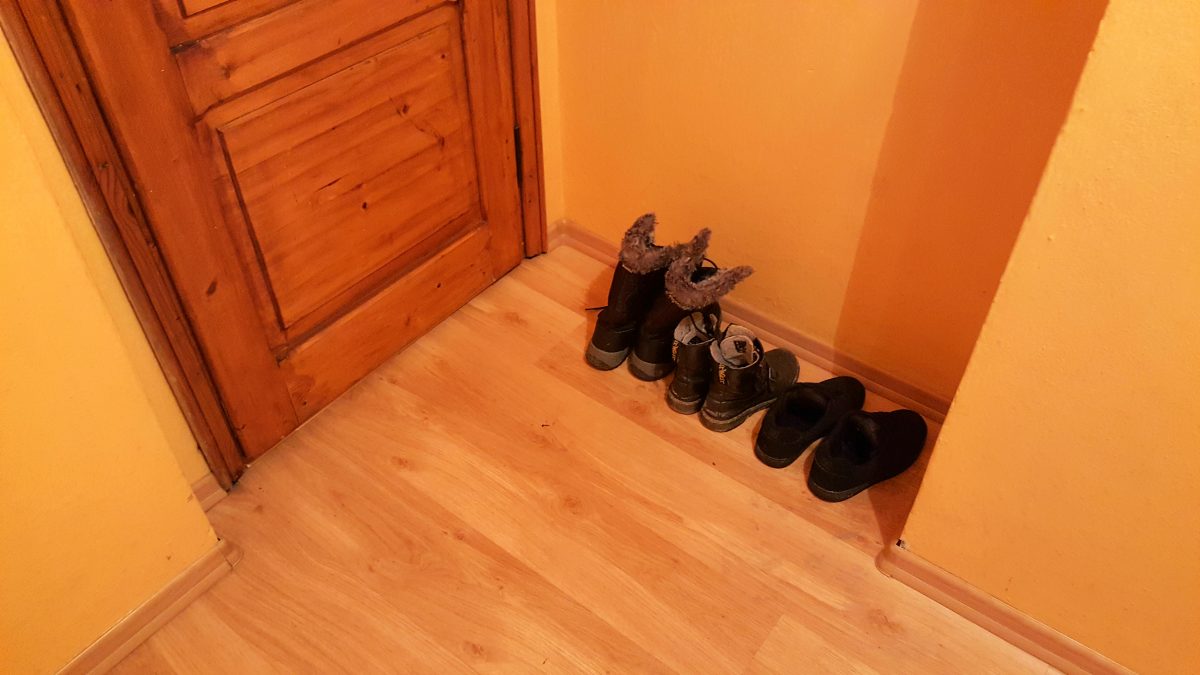 The beds are firm and fairly comfortable. Basic bedding is provided. There is also and desk and chair with a not-too-shabby view. The rooms also have heating, definitely a must during winter.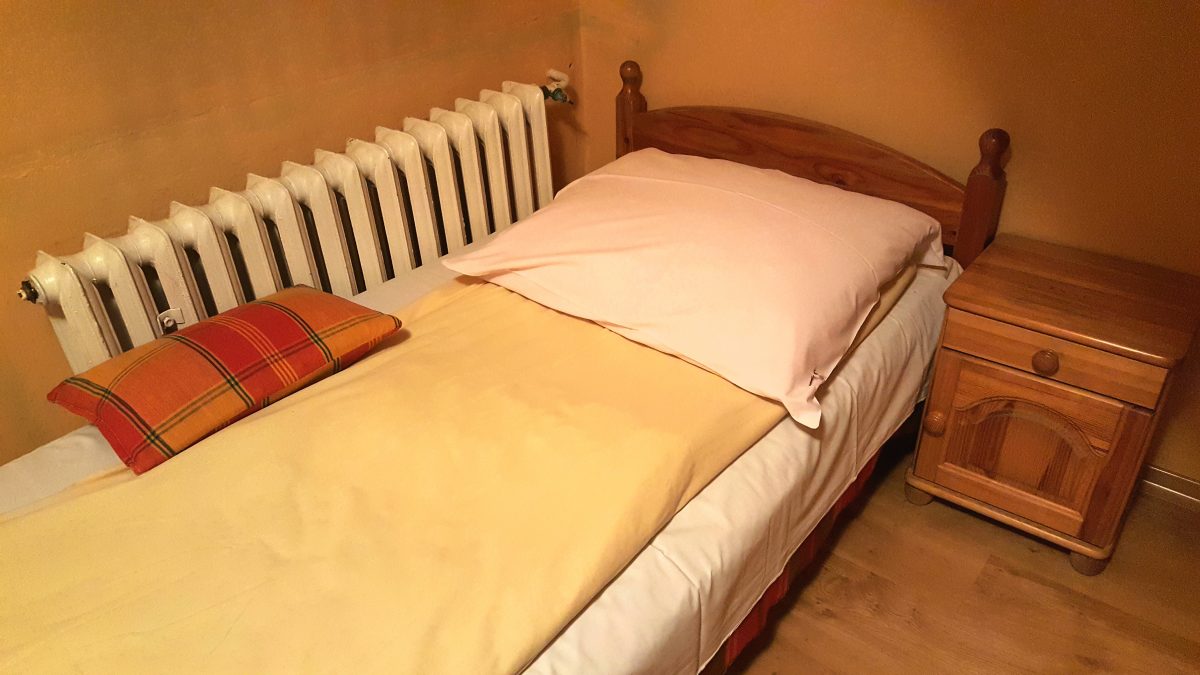 I was stoked to find a bathtub in the bathroom! The water is hot and the water pressure great. A tiny towel, that I couldn't even wrap around my body, is also provided.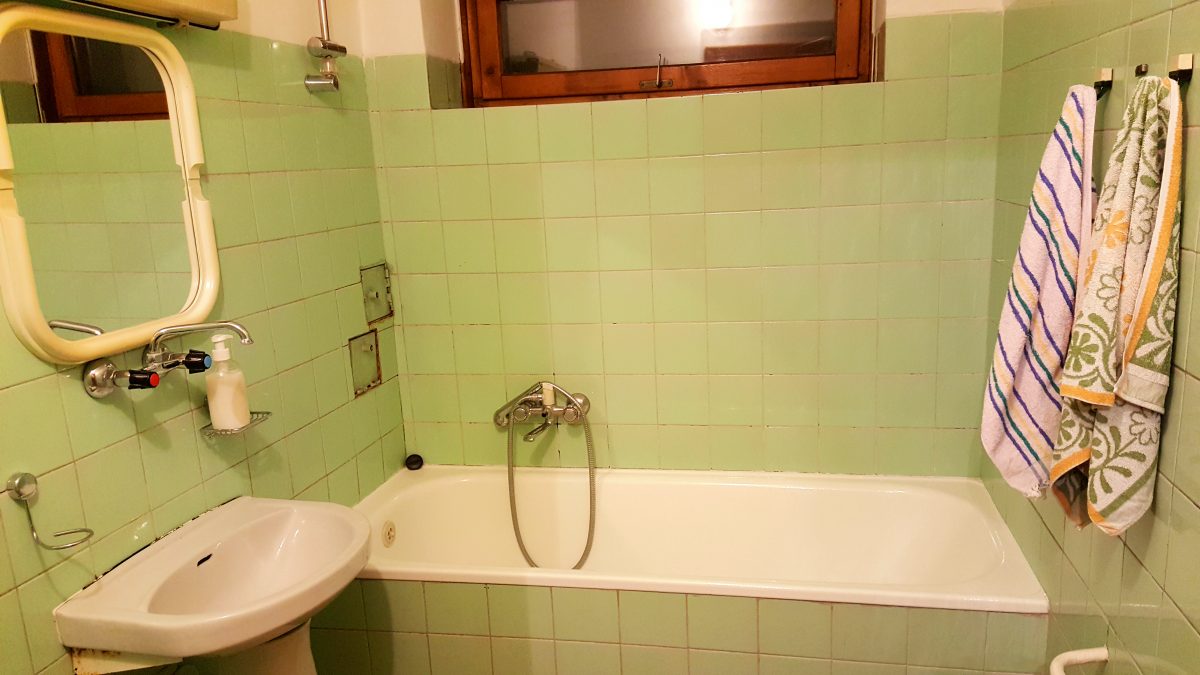 Hostel facilities
The hotel has 24-hour reception, a great communal kitchen and free WiFi in public places (I was lucky as the signal reached my room).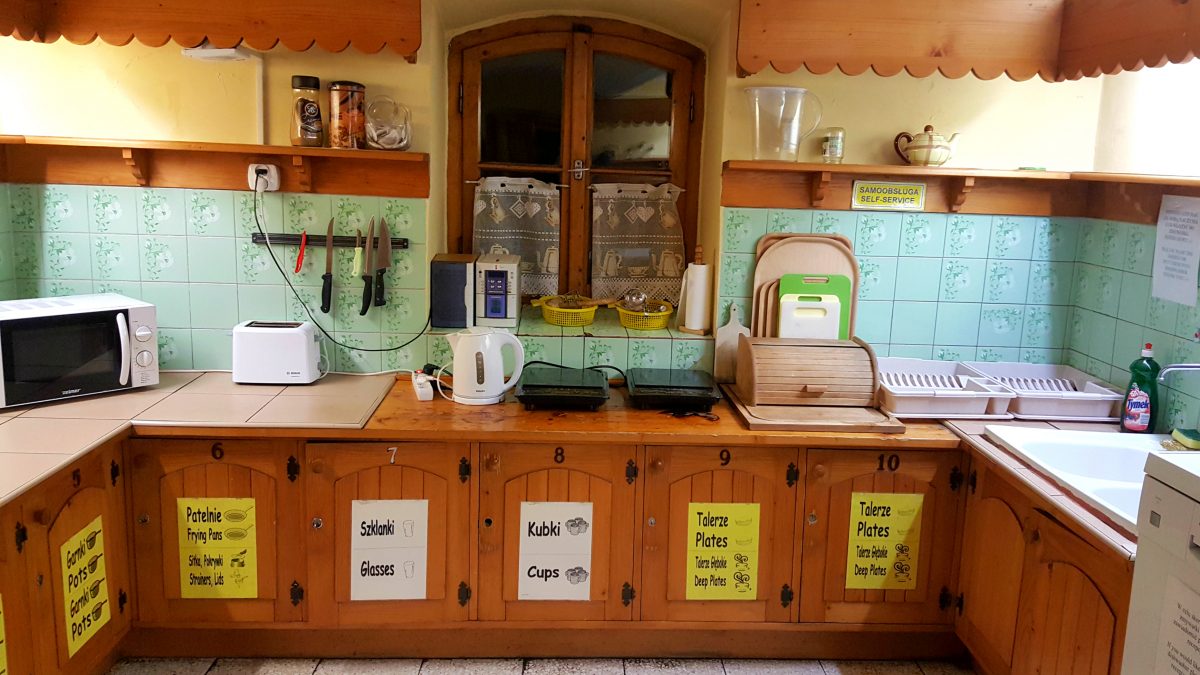 Staff members
The staff members of the hostel aren't particularly friendly, but they are helpful. I felt kinda sorry for the girl, because she did everything in the hostel – reception, cleaning rooms, set up the breakfast spread and shovel snow in the driveway.
Breakfast
Breakfast is included in the room rate, but don't expect too much. The limited breakfast spread is laid out in the communal kitchen and consist of two types of cereal, milk, sliced bread, cheese, cold meat, pickles and jams. I suppose the breakfast was sufficient, but I went to a nearby supermarket to buy pastries and yogurt.
It's first come, first serve. So if you sleep in and show up too late, chances are you won't get anything to eat. You have been warned!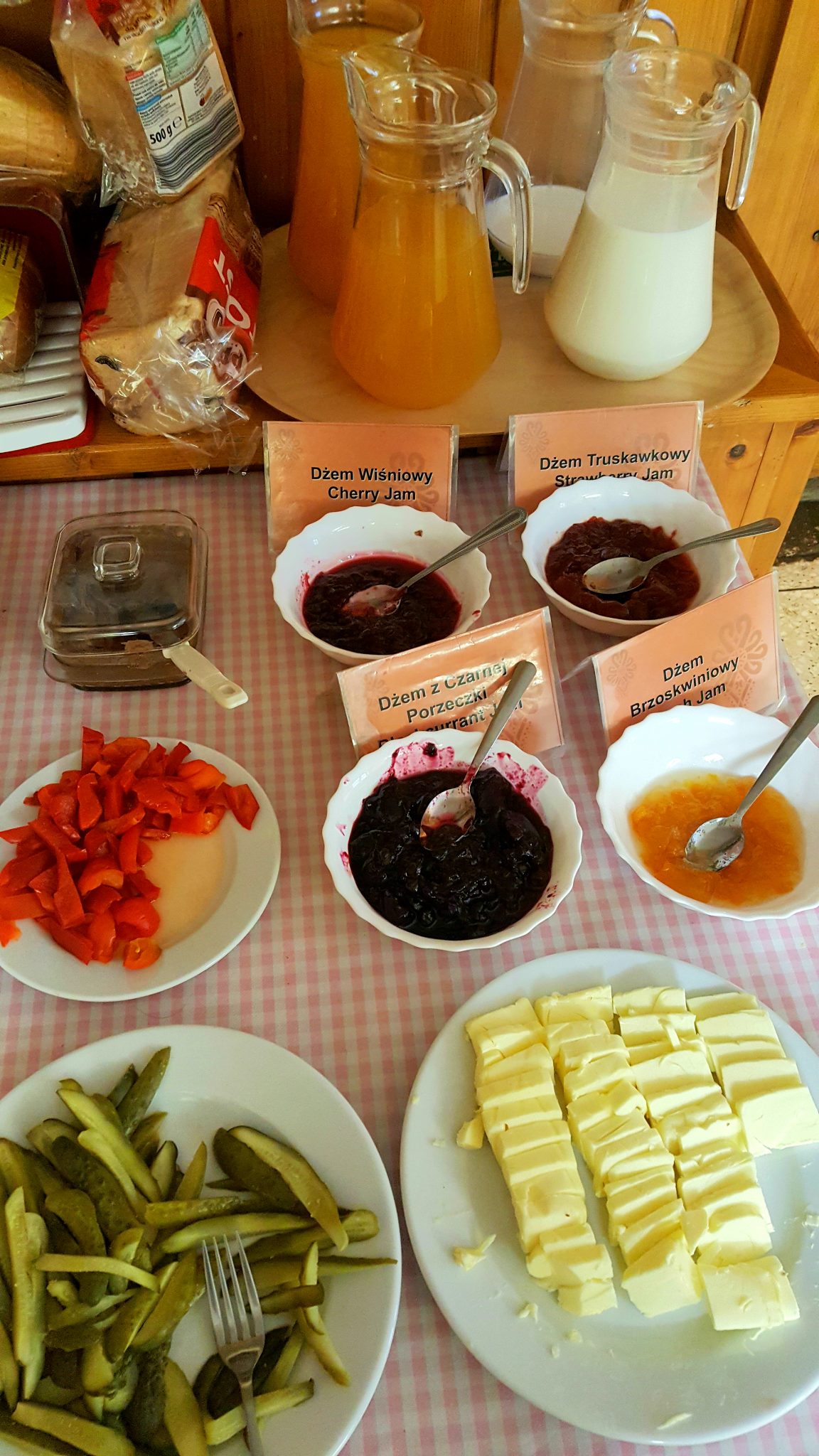 What I didn't like
I think the breakfast spread could use a hot dish like scrambled eggs. It would make a huge difference.
The rooms aren't really soundproof. Because it's an old wooden house, everything creeks. This can go two ways: add to the charm of the hostel or keep a light sleeper awake at night. I could also hear the noisy guests in the room above mine.
What I liked best
The Hostel Stara Polana is charming! It's definitely different from any hostel I've stayed in. I loved the fact that the hostel is so centrally located. You can go anywhere in Zakopane on foot.
Will I stay in Hostel Stara Polana again?
I think so, yes. It's a good budget option. If you have more money to spend, you'll definitely find better accommodation in Zakopane.