With Spring knocking at the door here in Amsterdam, I can't help but take a look back at my best Winter moment. Without a doubt, that moment belongs to my walk in the snow to the All Saints Waterfalls in the Black Forest back in December. Waterfall. Snow. Black Forrest. Germany. Need I say more?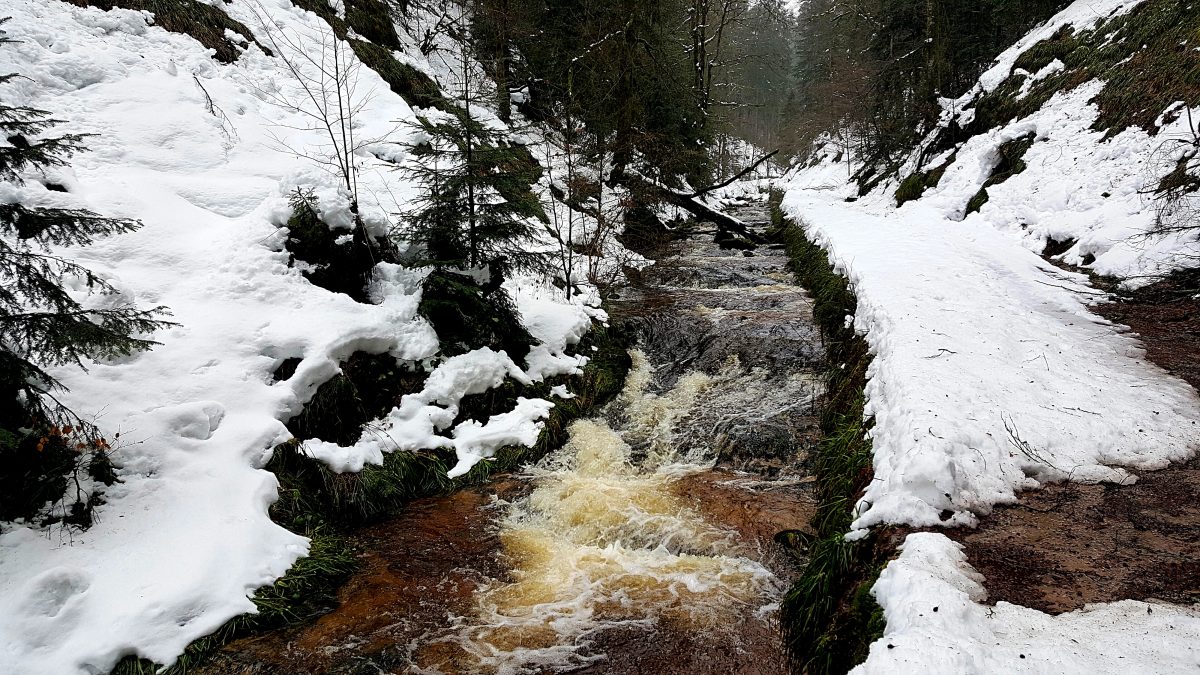 The snow…
Originally, I wanted to hike to the waterfalls from my hotel. It's only 7 km away, but slippery rocks and snow don't exactly make for the best hiking conditions. The safest option was to drive to the waterfall. But even with the car parked as close as possible, it was still a 2 km walk in the really thick snow to reach the falls. Fun! And the best part, nobody else was around.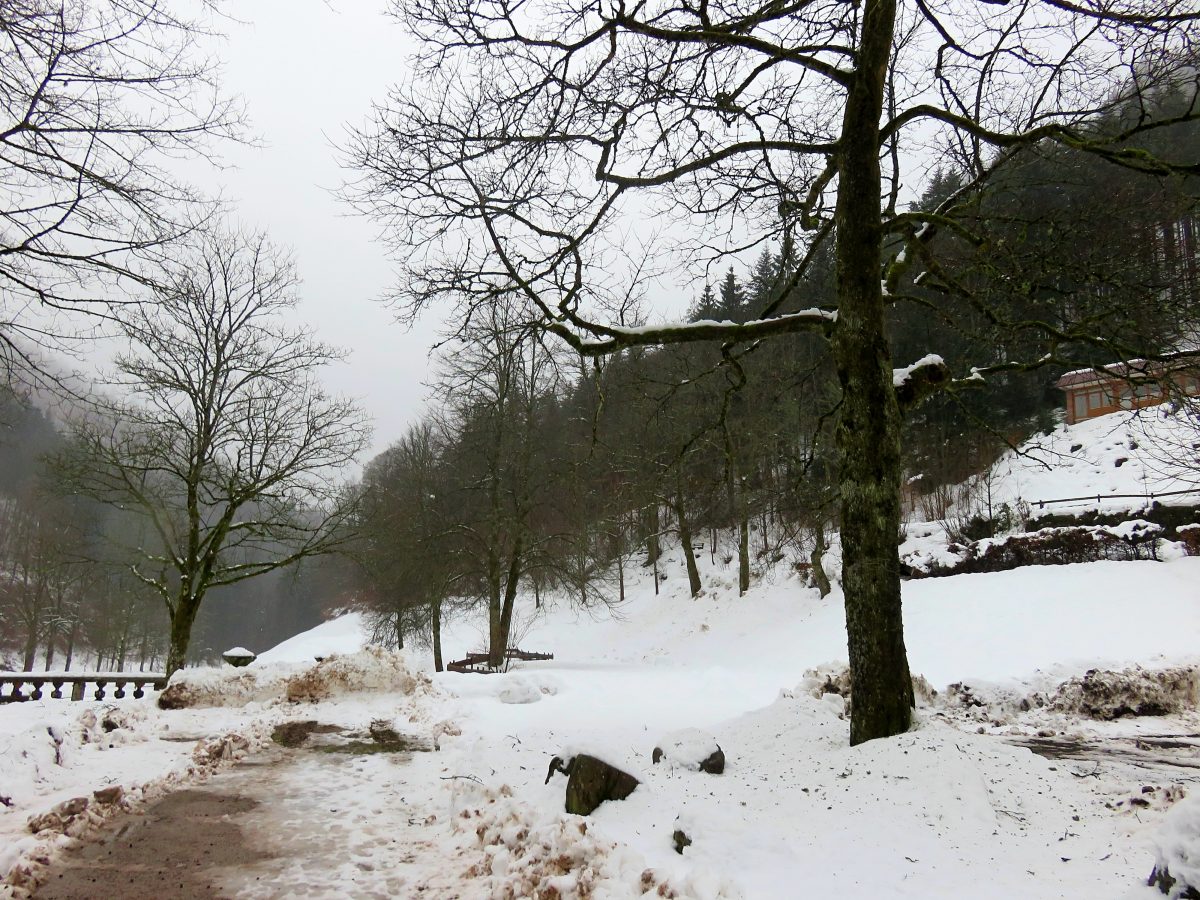 The deer…
Along the way, I saw deer, huddled together. What is a winter wonderland without deer? They were probably thinking: 'WTF are you doing here in this weather?' That's an educated guess. Just kidding!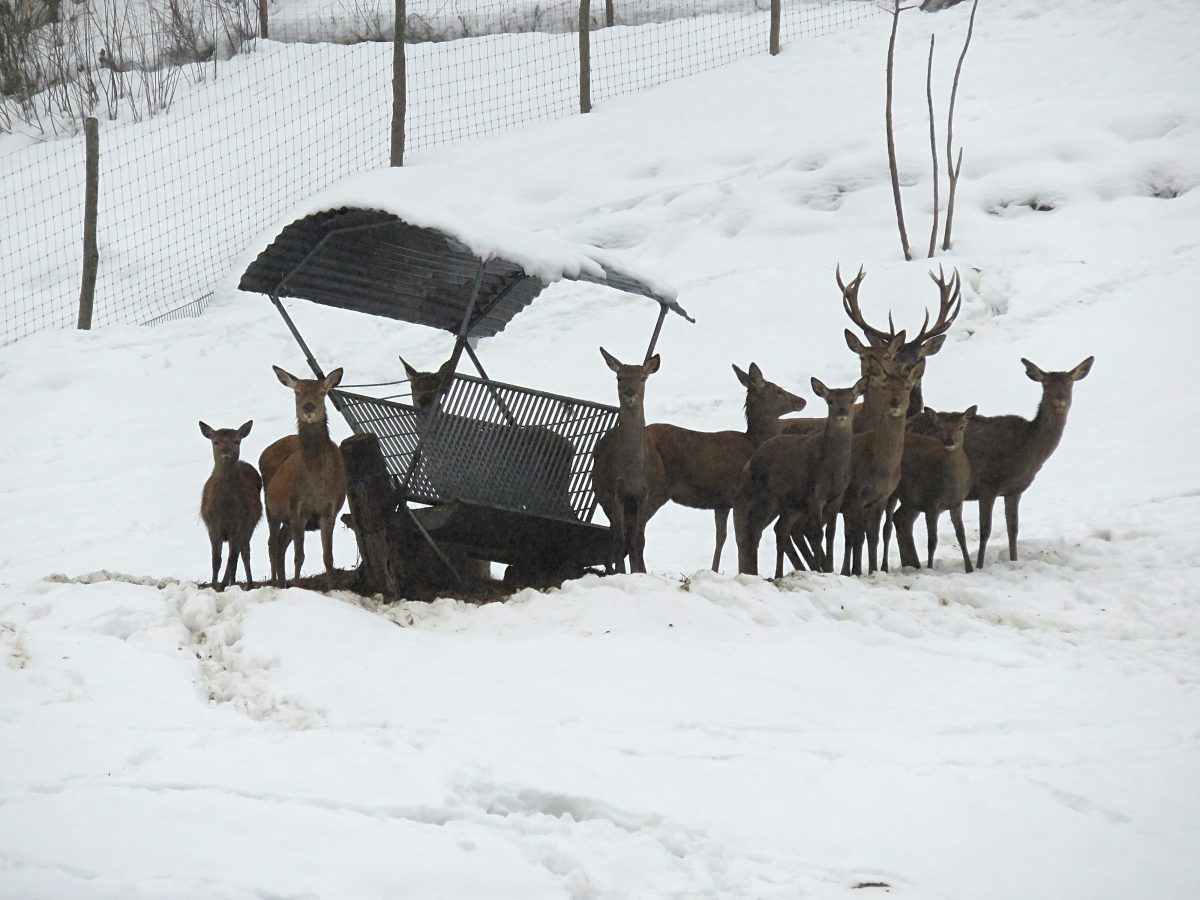 The waterfall…
The first part of the walk until you reach the top of the waterfalls was fairly easy and the path was mostly flat. What made it a little bit tricky was the depth of the snow. My Polish bought snow boots sure came in handy here.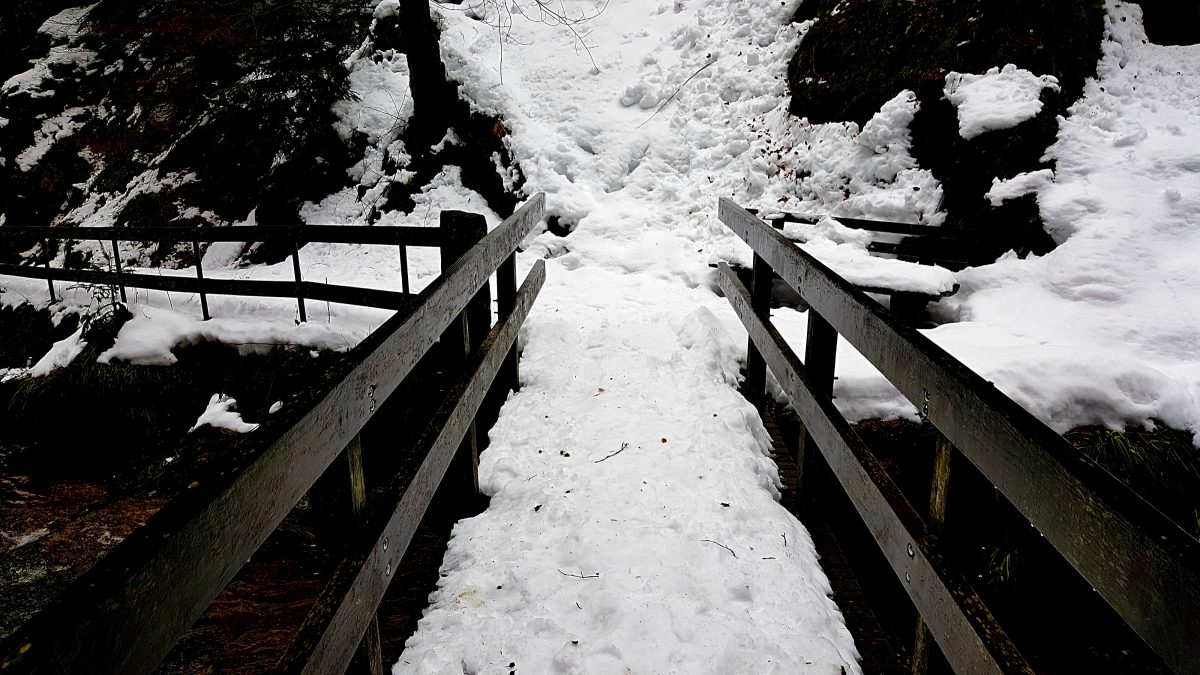 The most difficult part was getting from the top of the waterfalls to the bottom. Because going from up high to down low required climbing lots and lots of stairs. That is snow-covered stairs. It was slippery and dangerous, not for everybody, and in one spot along the way, a tree had fallen across the path and the only way forward was to climb over the trunk. But in the end, it was worth the effort.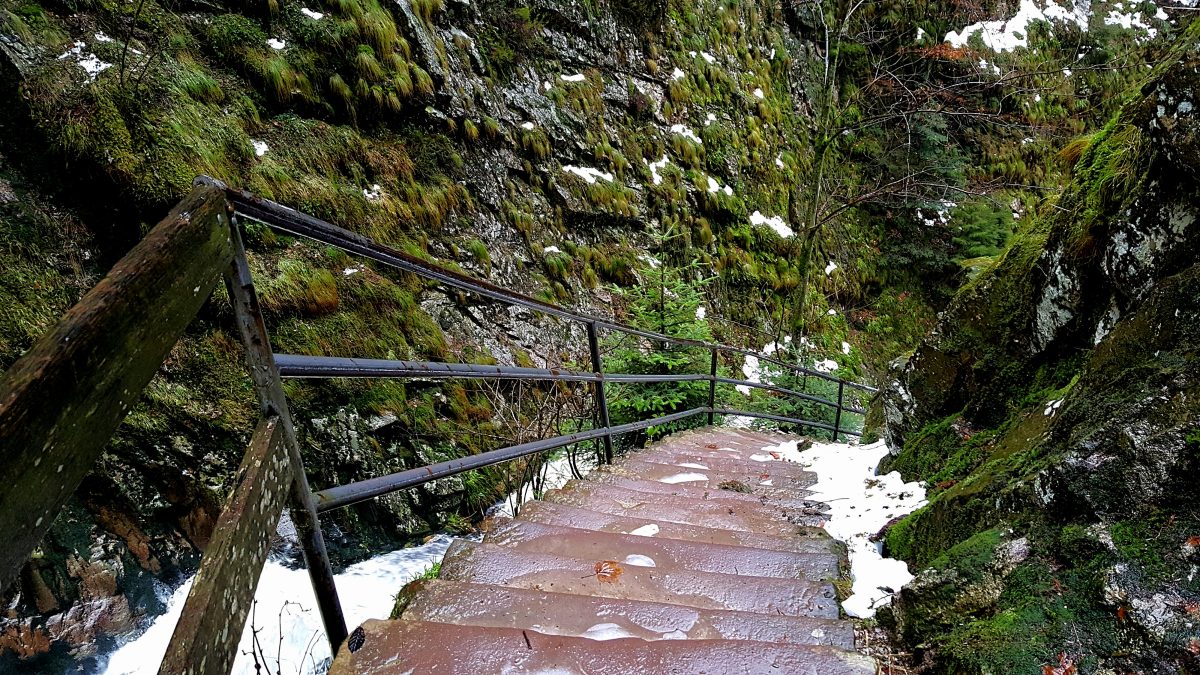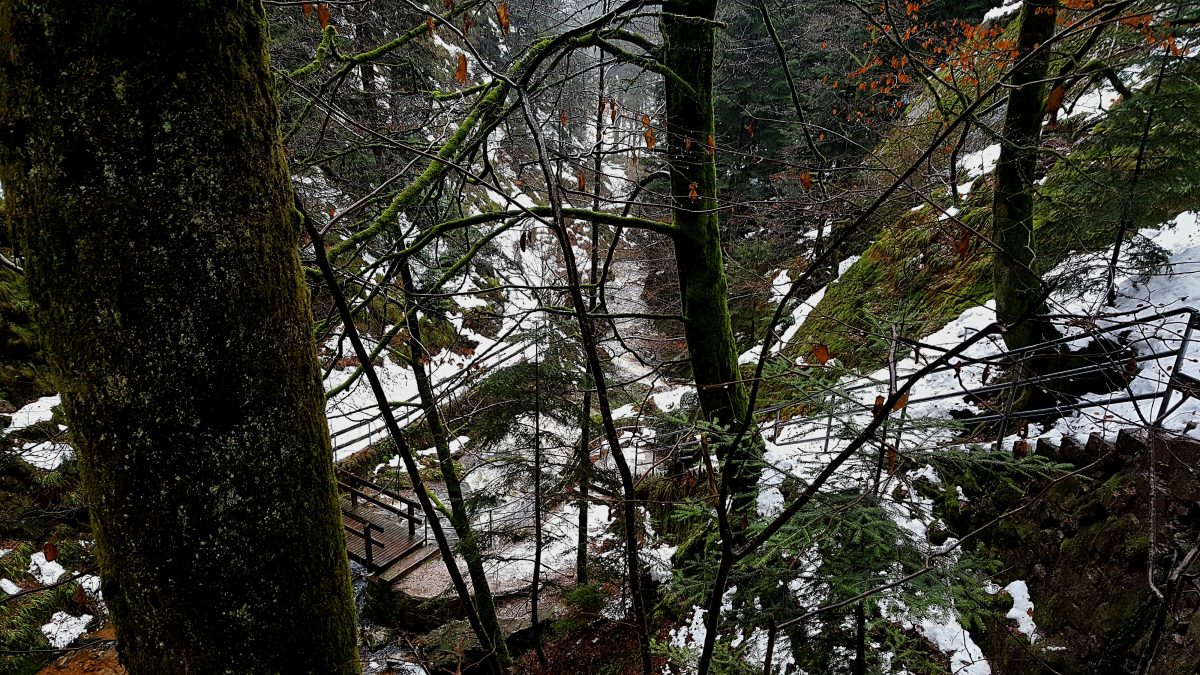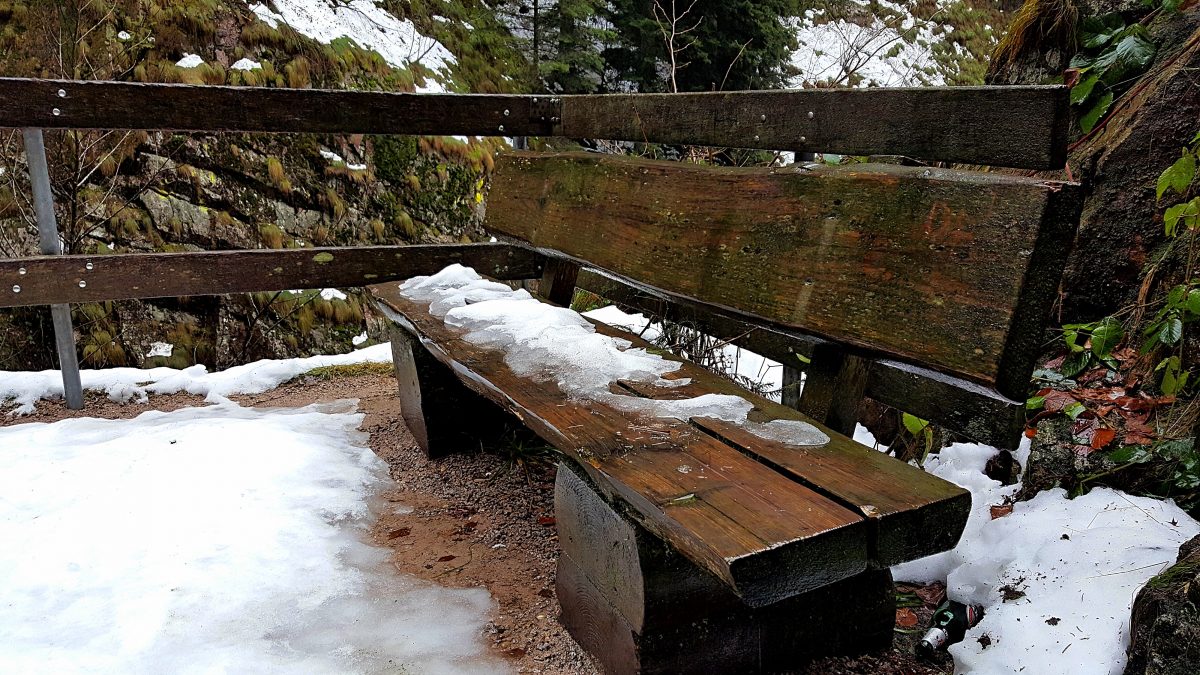 The landscape was mostly white, with red earth and green foliage bursting through the snow. The only sound was the rushing water from the waterfall. It was the perfect winter moment for me.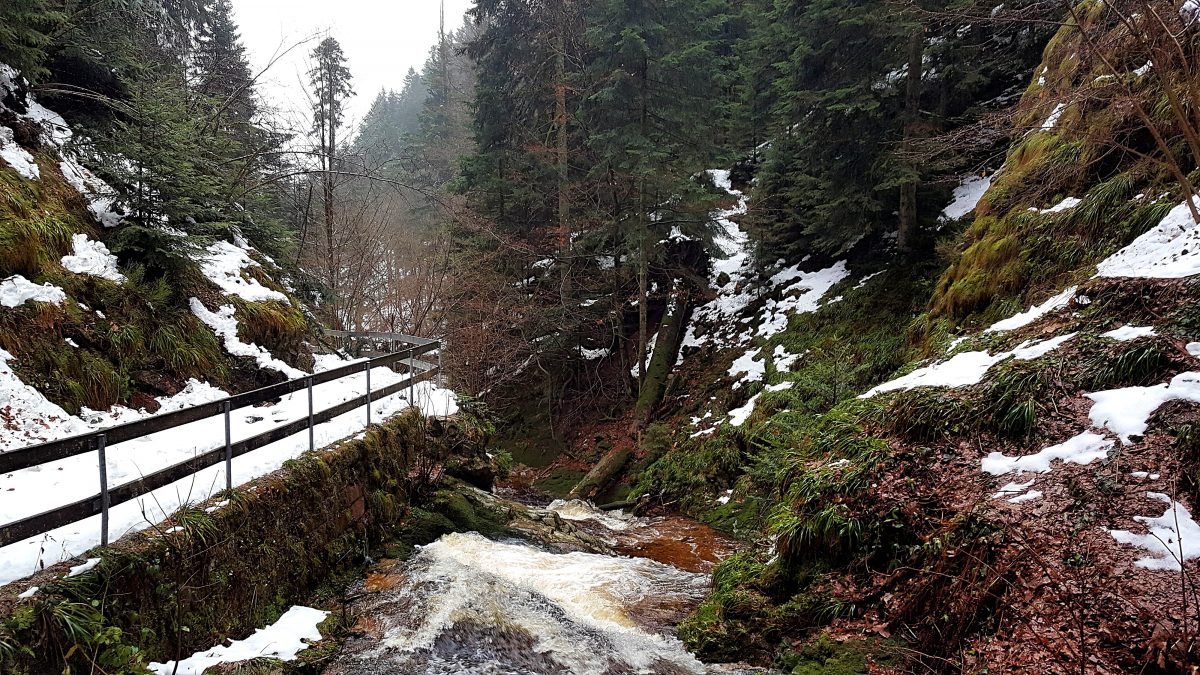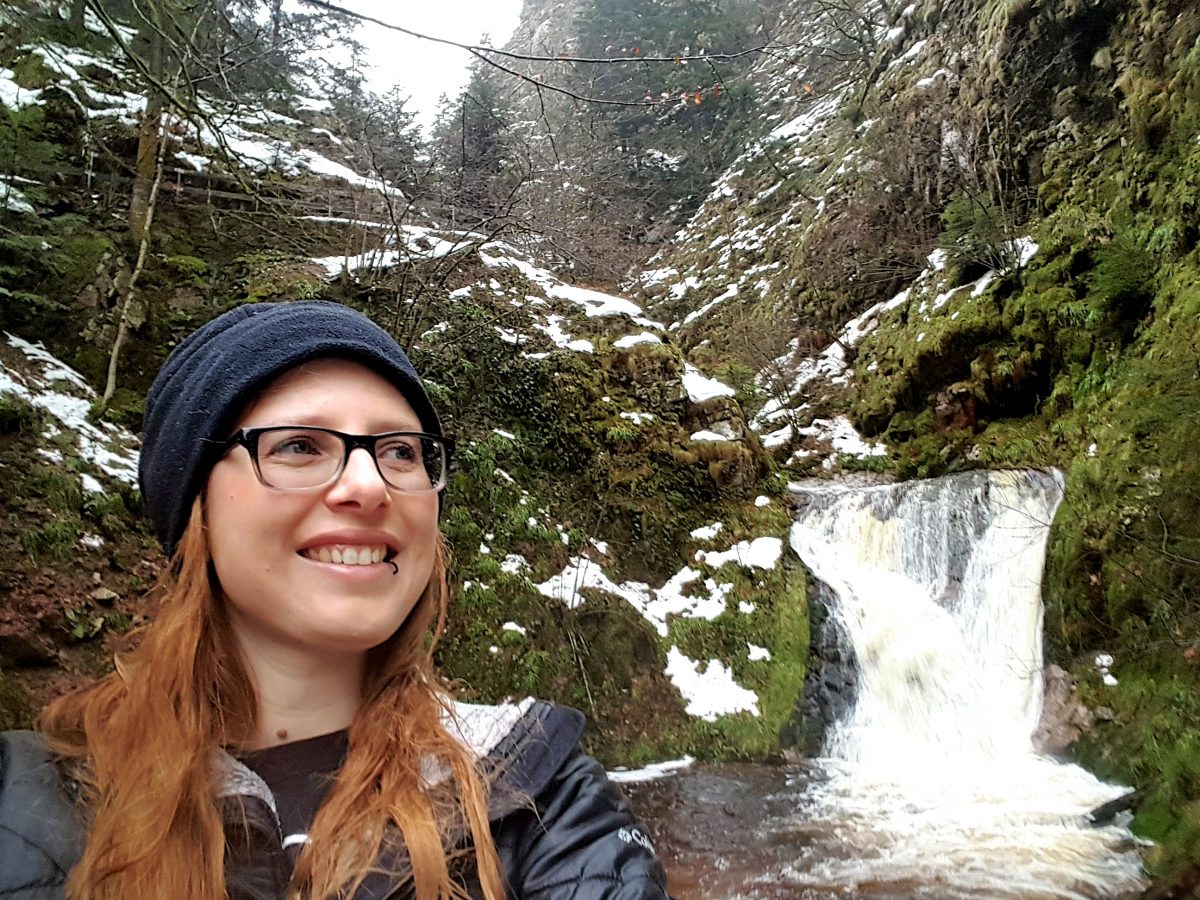 I'm curious, what was your favourite Winter moment? Let me know below.