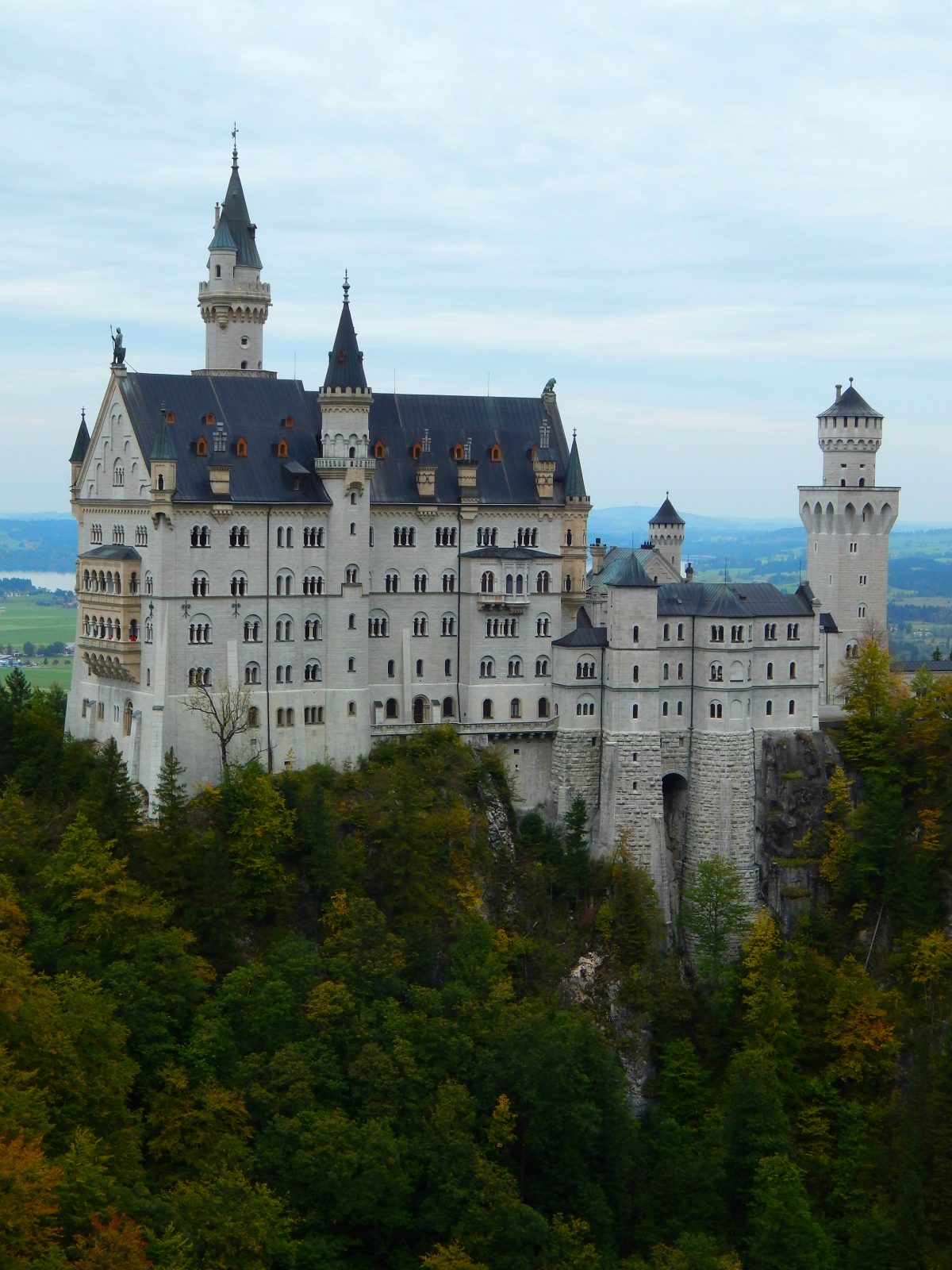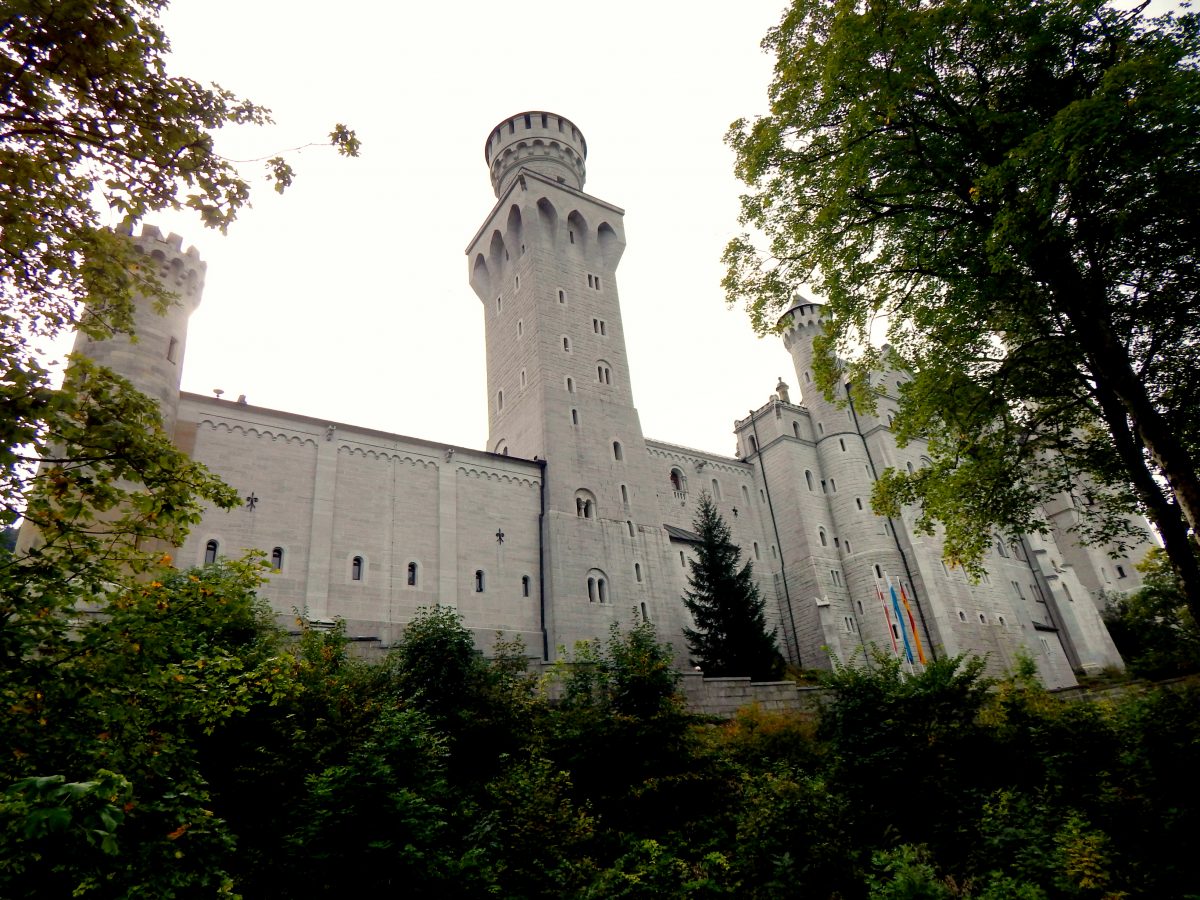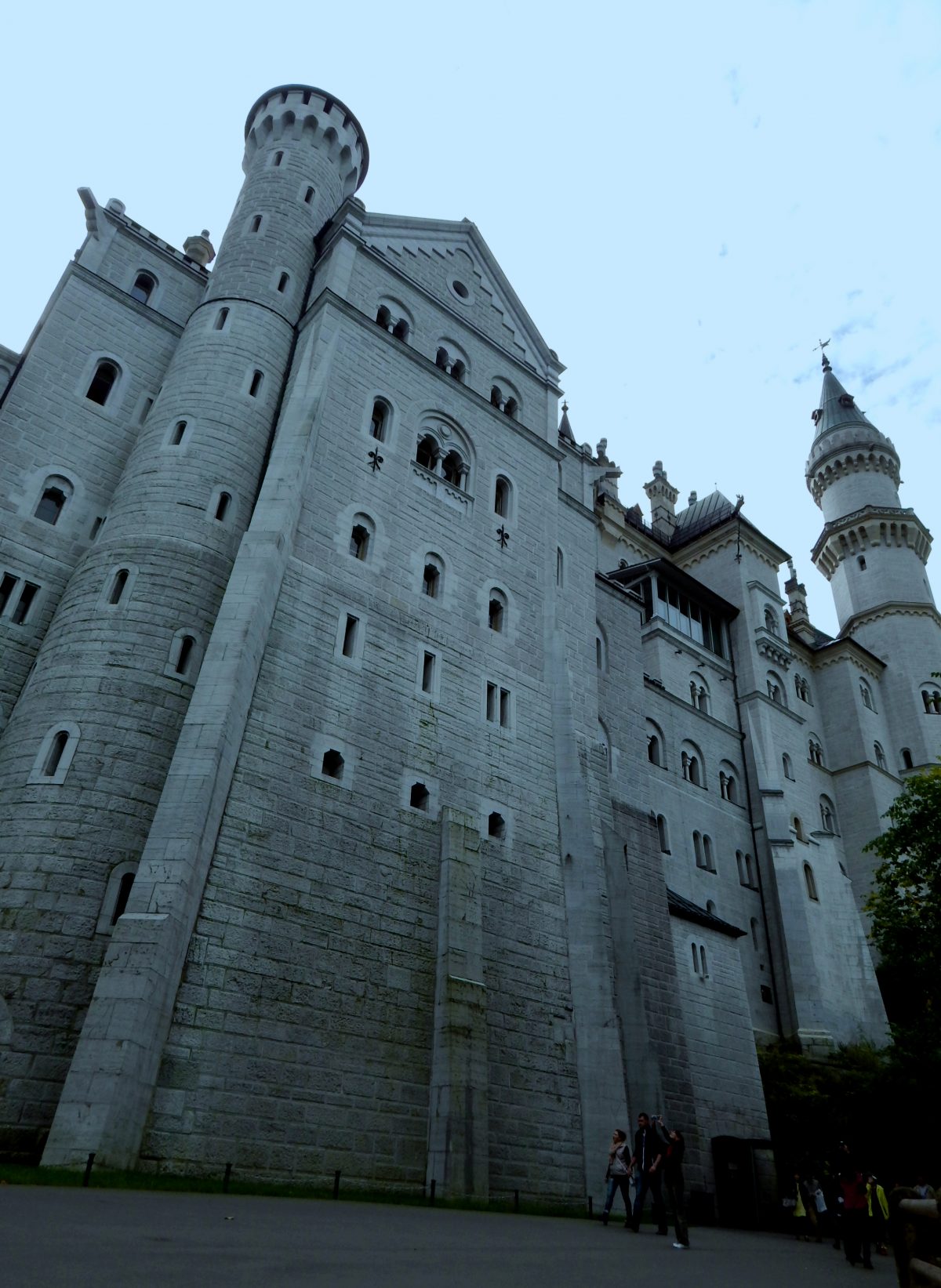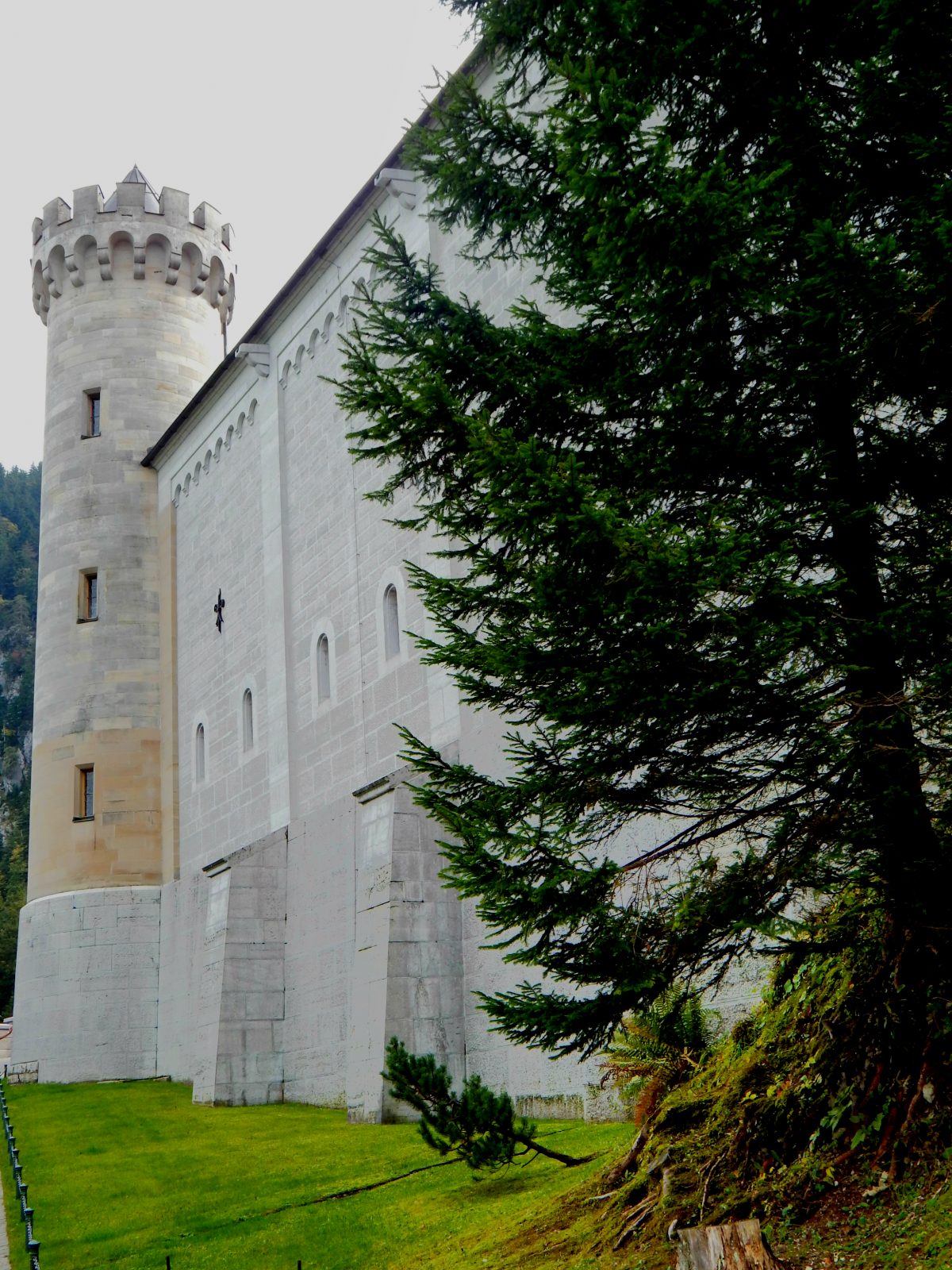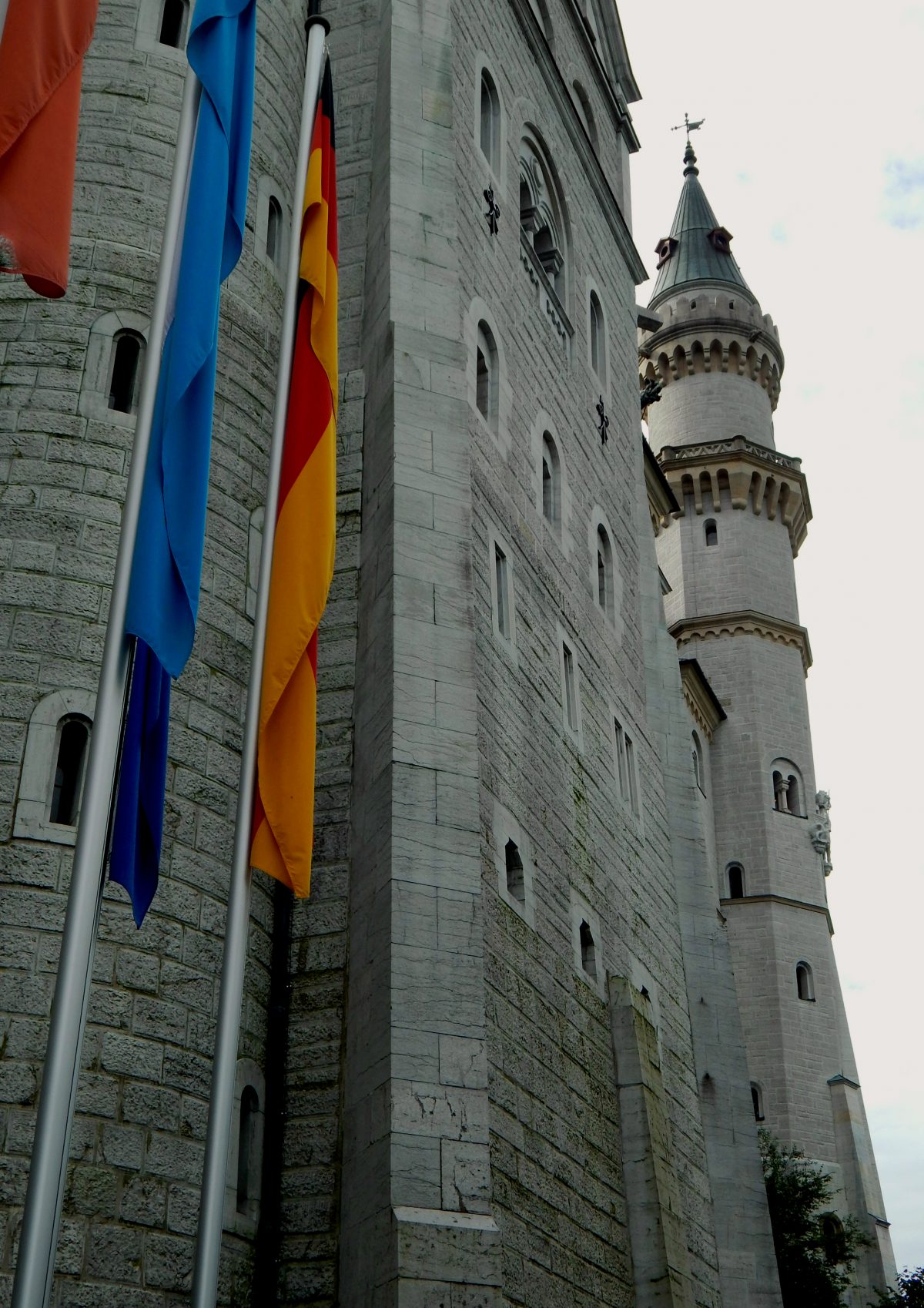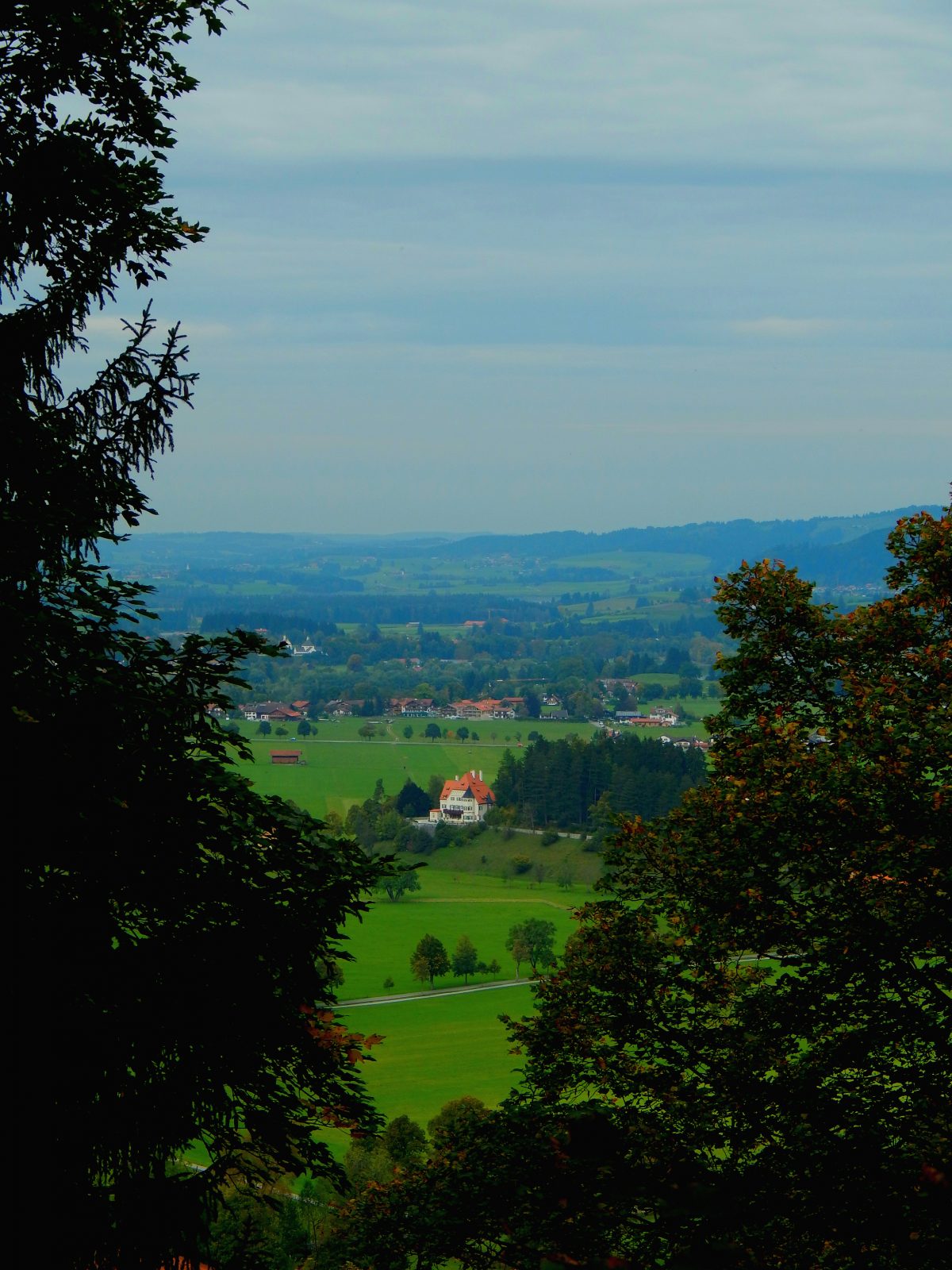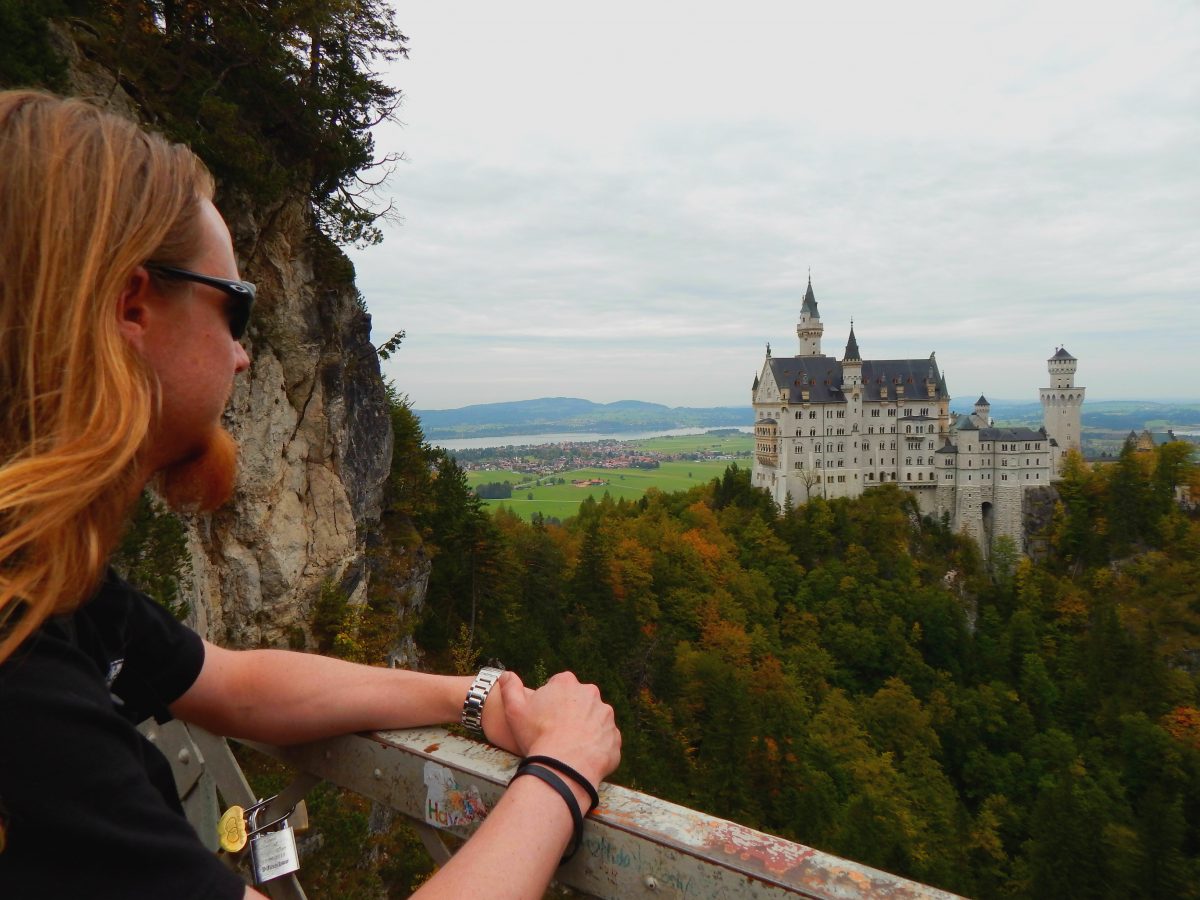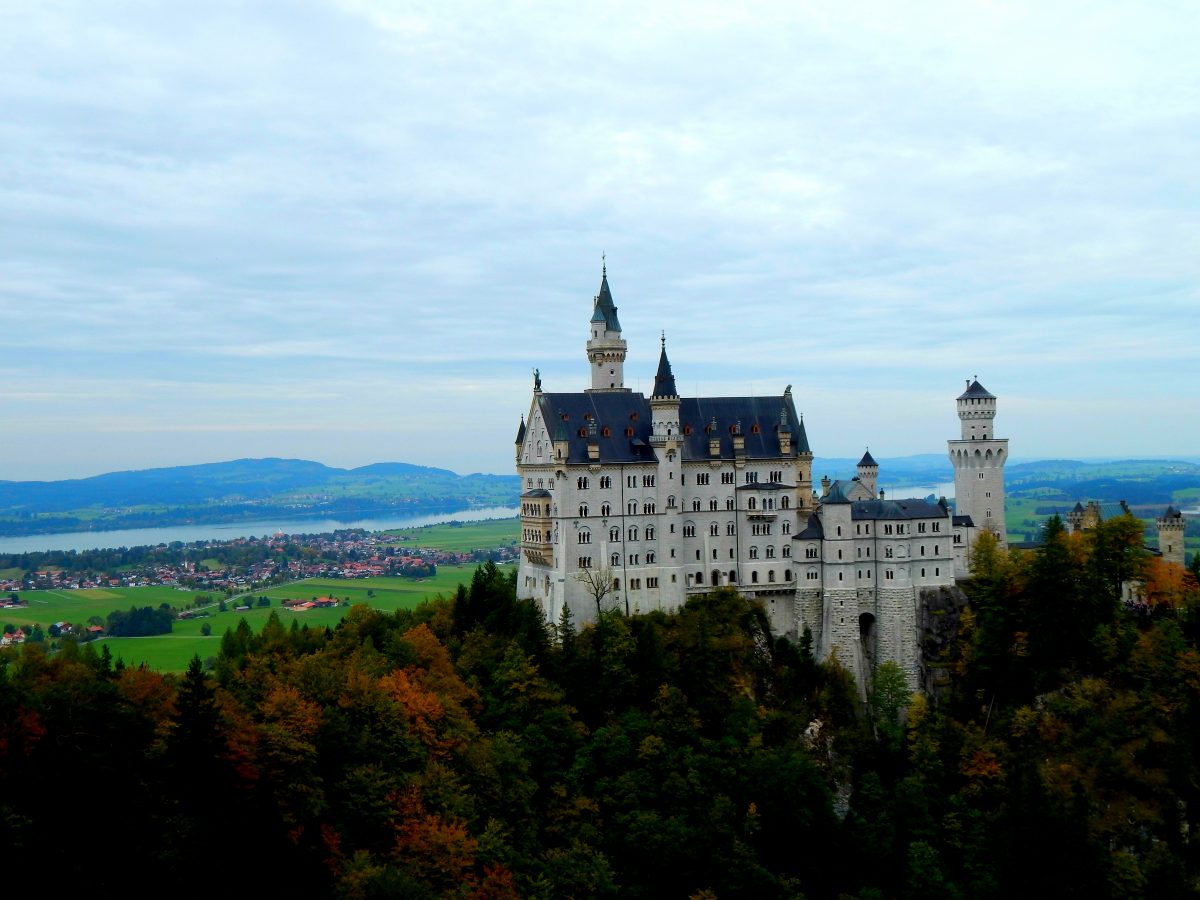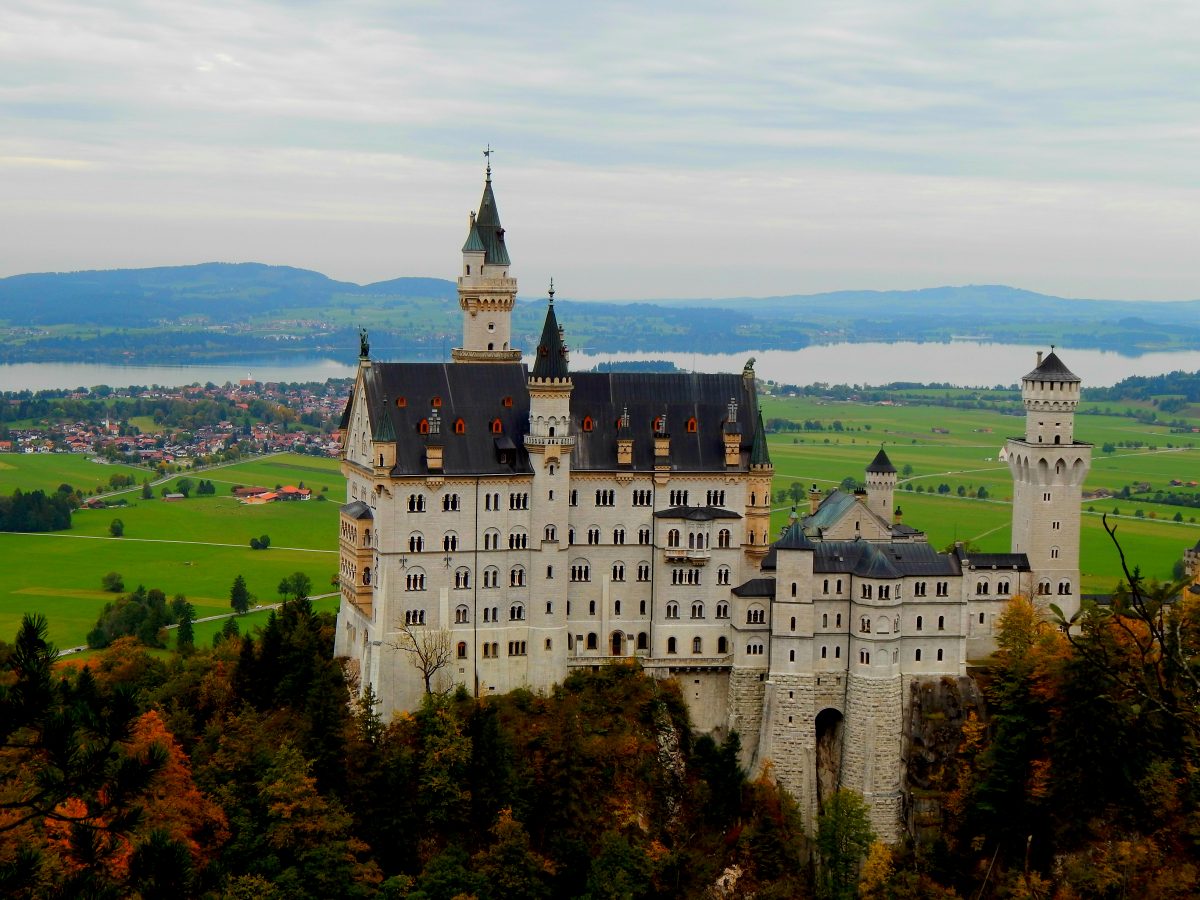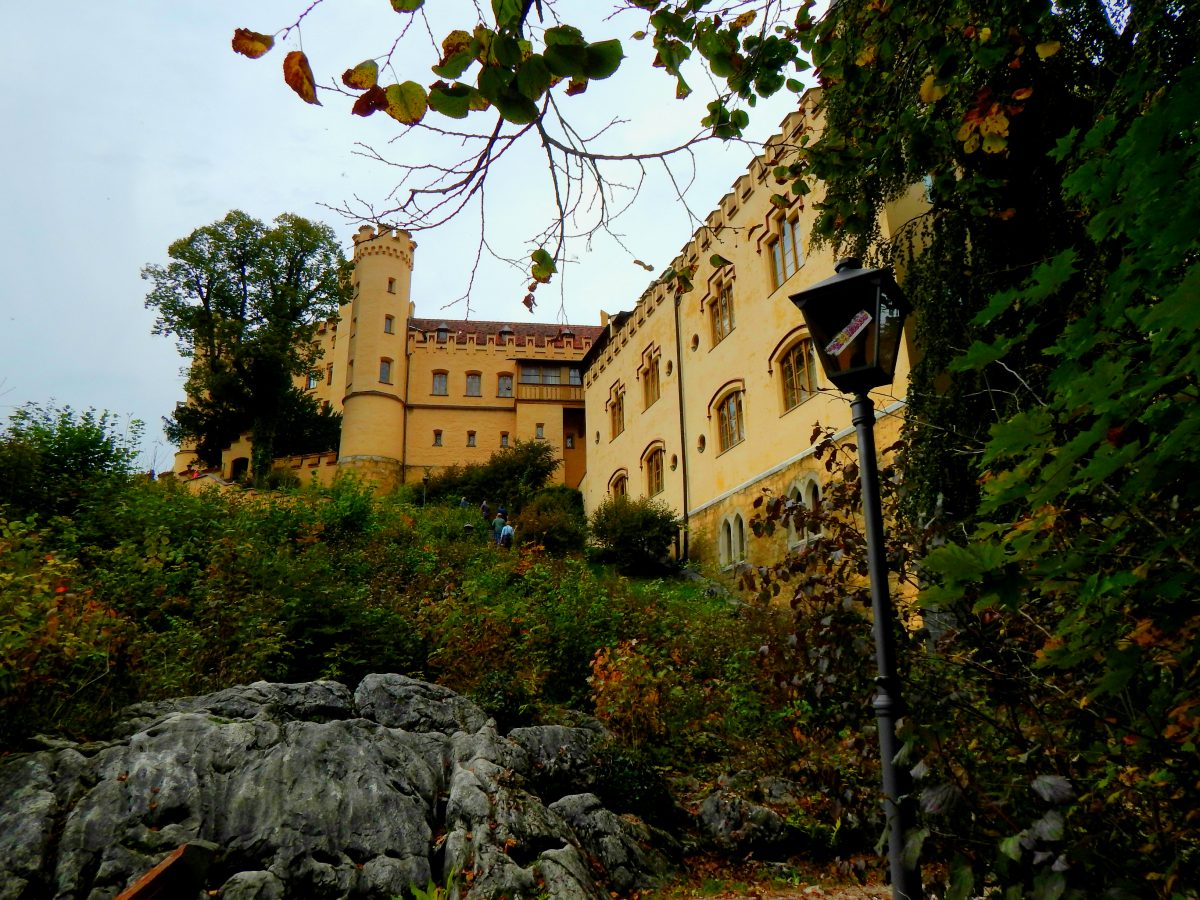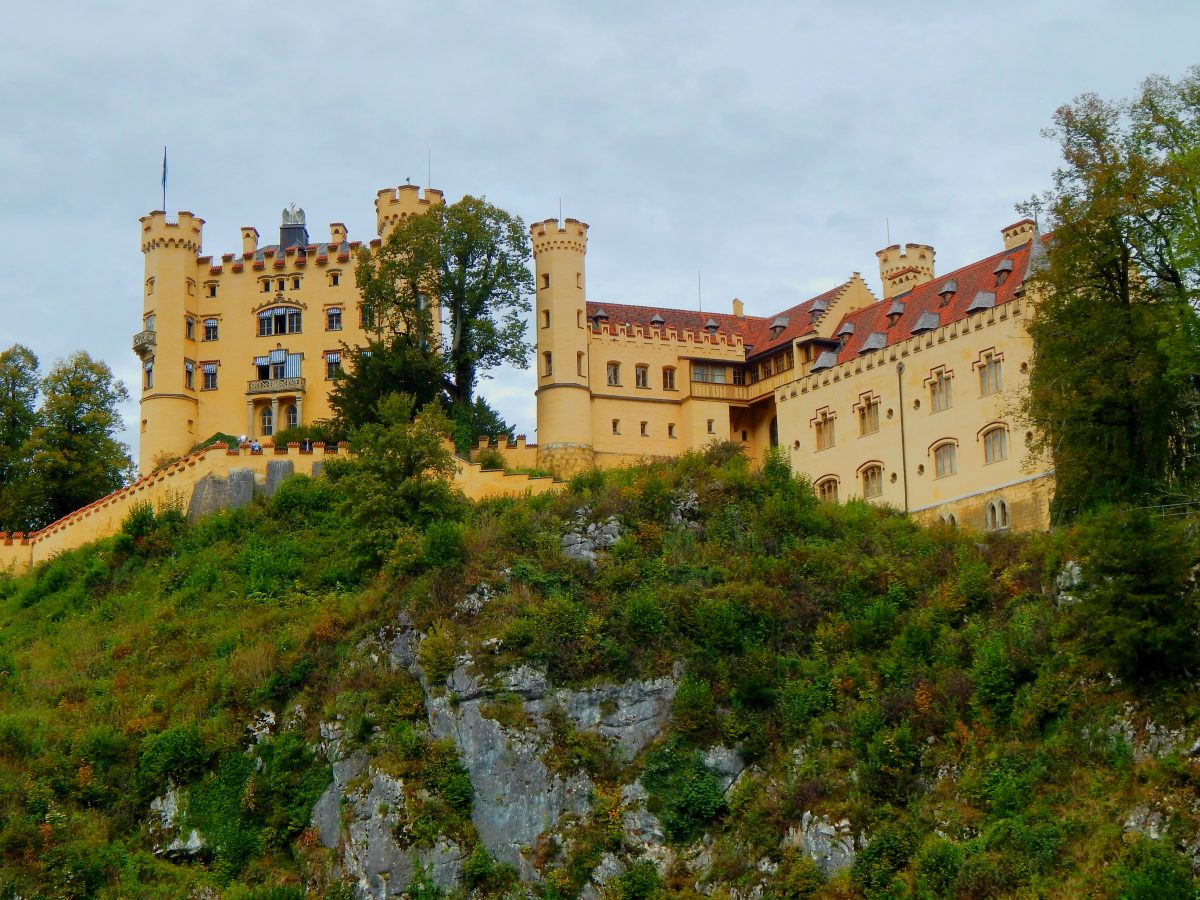 Fairytale castle alert…quite literary! Neuschwanstein Castle in Germany inspired the Sleeping Beauty Castles in Disneyland and Disneyland Hong Kong. It was originally constructed as a personal refuge and retreat for the reclusive King Ludwig II of Bavaria.
Where to stay and getting there
You can easily find accommodation in Fussen, a small town in the south of Germany, located about 3.5 km from Neuschwanstein Castle. From Fussen, there is a public bus that departs regularly and takes you straight to the castle.
If you are travelling from Munich, you will have to take a regional train to Fussen (the journey is about two hours) and then the bus as described above. Once there, just follow the scores of people to the top of the hill.
Inside and outside
To gawk at Neuschwanstein Castle in all its splendour from the outside is completely free! So stare away! To get the best view of the castle (in my humble opinion), head over to Marienbrucke. This beautiful bridge crosses the Pollat Gorge and offers great views of the castle and the Bavarian landscape. You can also hike up the mountains for more spectacular views.
If you want to see the inside of the castle (and I highly recommend you do), you have to purchase a ticket for 13 euros. Included in the price is a one-hour guided tour in your preferred langue departing at specific times. Tickets must be purchased at the ticket office located at the bottom of the hill (next to the bus stops). So remember to get them before you head up the hill! No photography allowed inside the castle, though.
The other castle
It's worthwhile to check out Neuschwanstein's 'ugly duckling' cousin, Hohenschwangau Castle. This was actually the castle where King Ludwig II grew up.
Neuschwanstein is the prettiest castle that I've seen so far! There's a reason why it's on everybody's bucket list…