[Updated 2019]
A feast of lights and colours, Christmas is a magical time in Europe. But no one does Christmas quite as well as the Germans. From big cities to small villages, you're likely to find a Christmas market in every German town. Gengenbach is no exception. This small town is located on the western edge of the Black Forest. I wouldn't even have known of Gengenbach if our hotel receptionist hadn't recommended it. I'm so thankful that she did. The town was beautiful and the atmosphere festive.

The Christmas market
What can you expect to see? A little bit of everything! The Christmas market is located in the picturesque medieval 'altstadt'. In the middle of the square is a Christmas tree and stalls in every direction, as far as the eye can see. The hut-shaped stalls sell everything from Christmas ornaments to decorations, candles, lights, carvings, jewellery, and mouth-watering food. My favourite trinkets were these cute little owls made from tree bark. If you have time to spare, wander a little further beyond the Christmas market. Gengenbach is picturesque with its traditional buildings and narrow streets.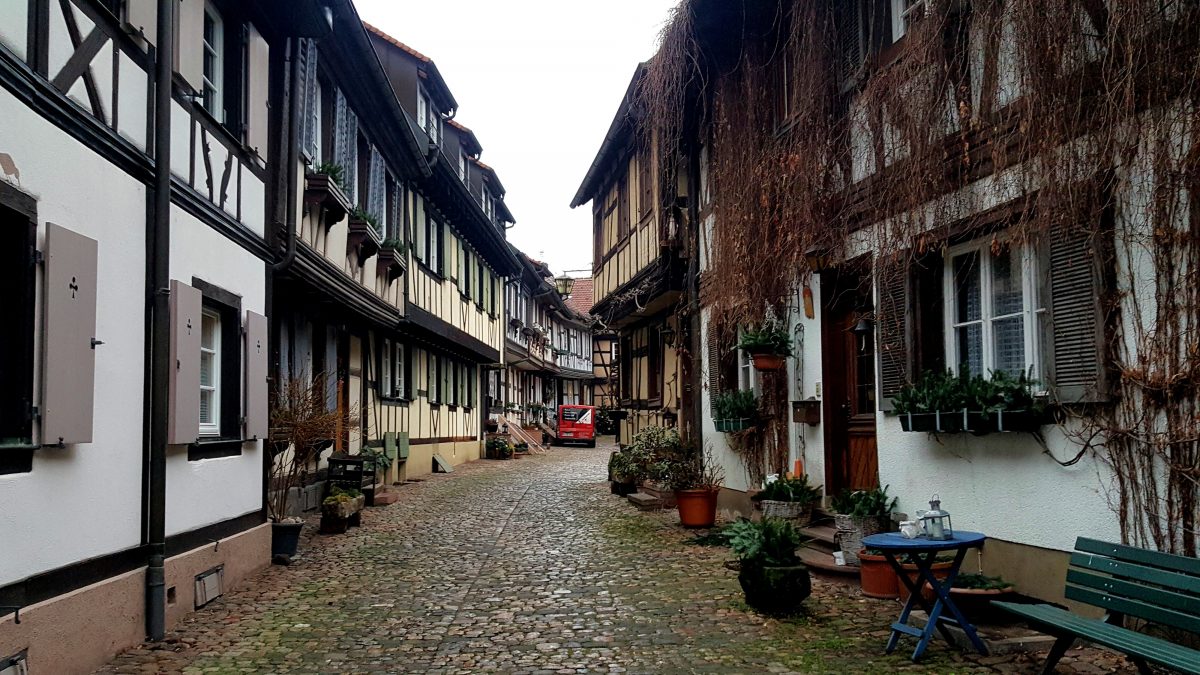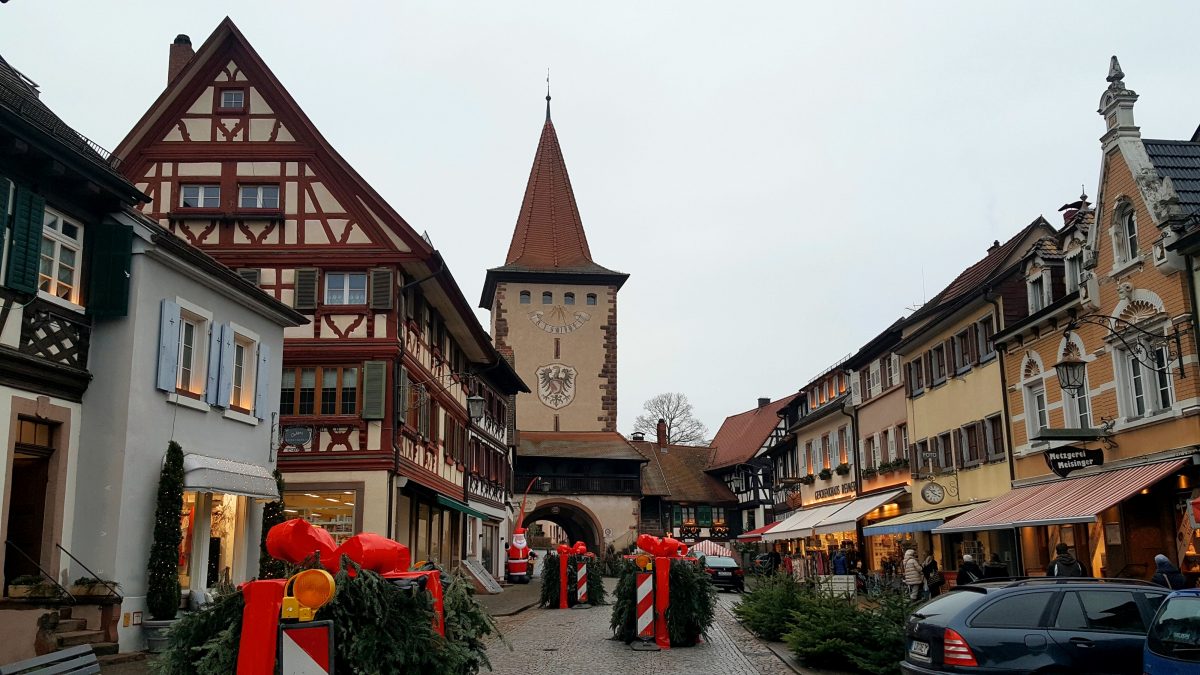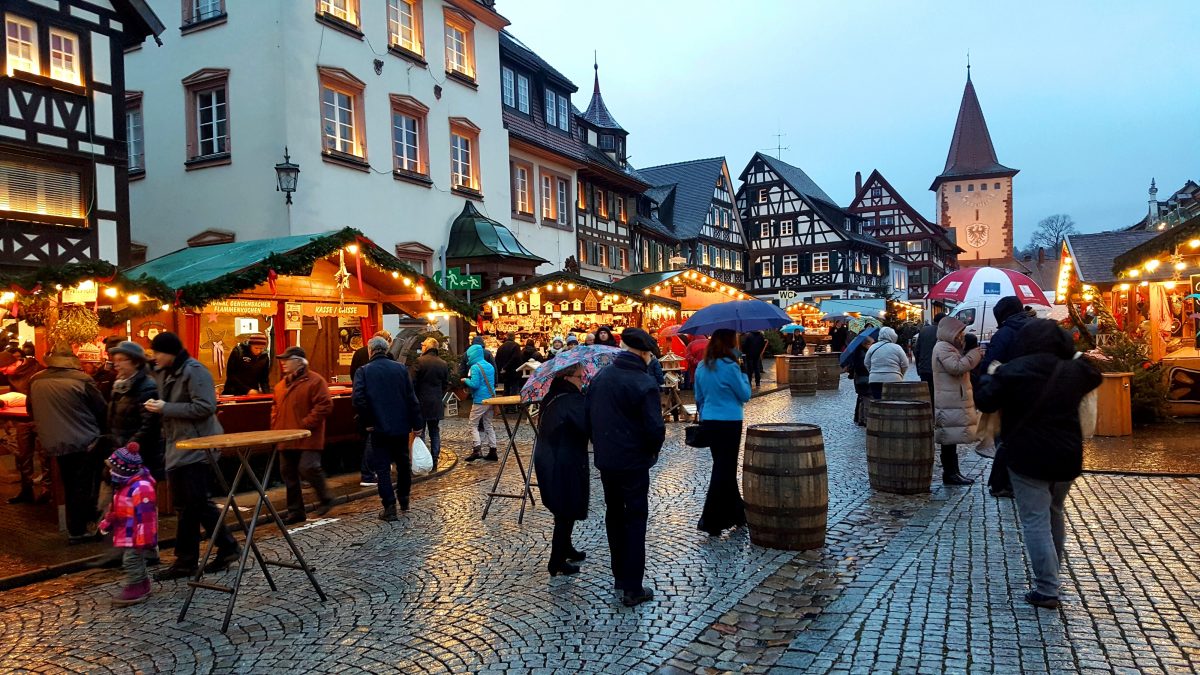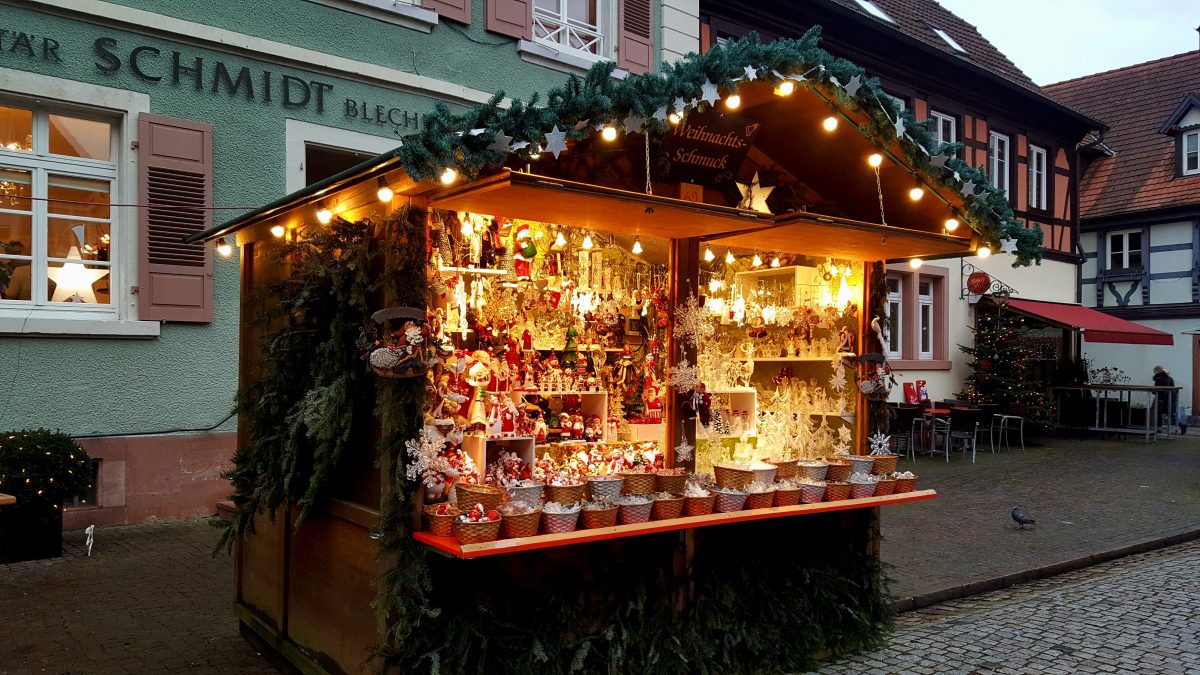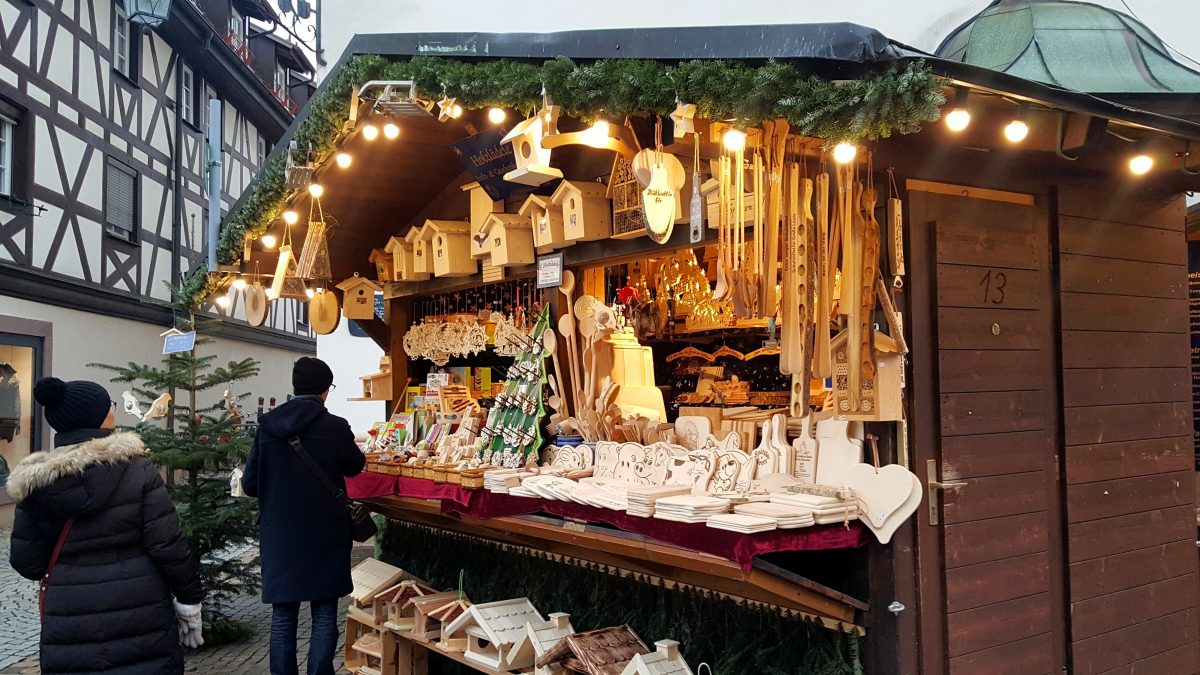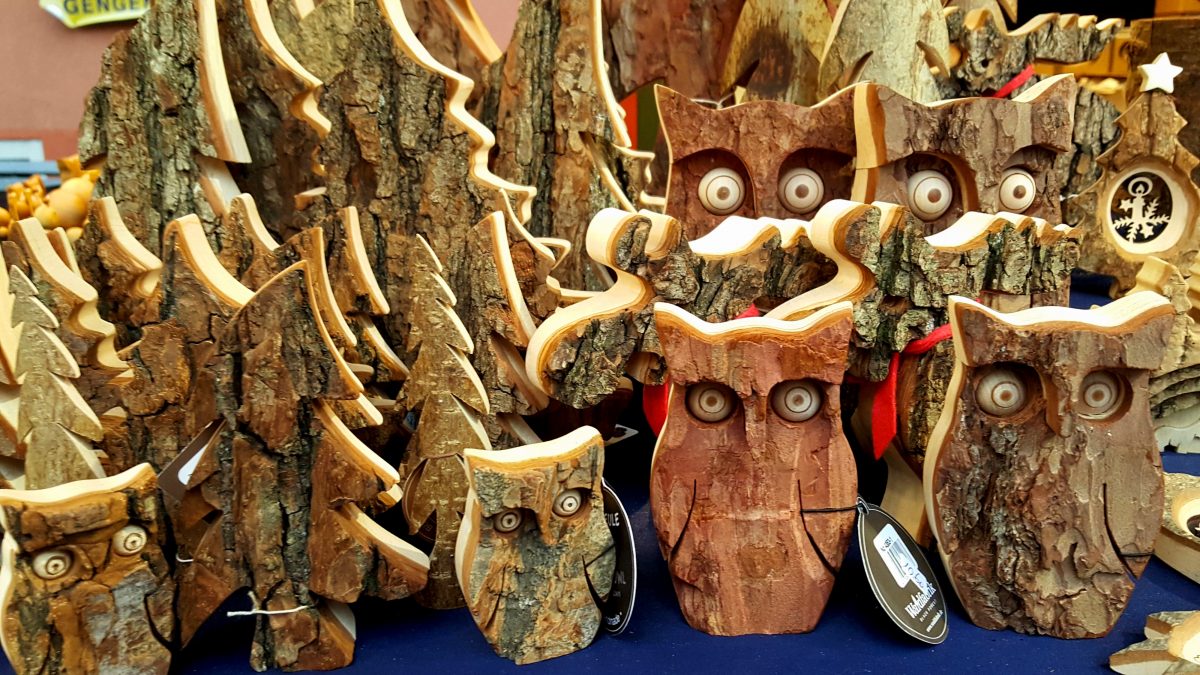 The Gengenbach advent calendar
The main attraction of the Gengenbach Christmas market, without a doubt, is the huge advent calendar. In fact, it's the biggest advent calendar in the world! The 18th-century town hall has 24 windows, each window representing a day in December. Every day a new window is lit until Christmas Eve.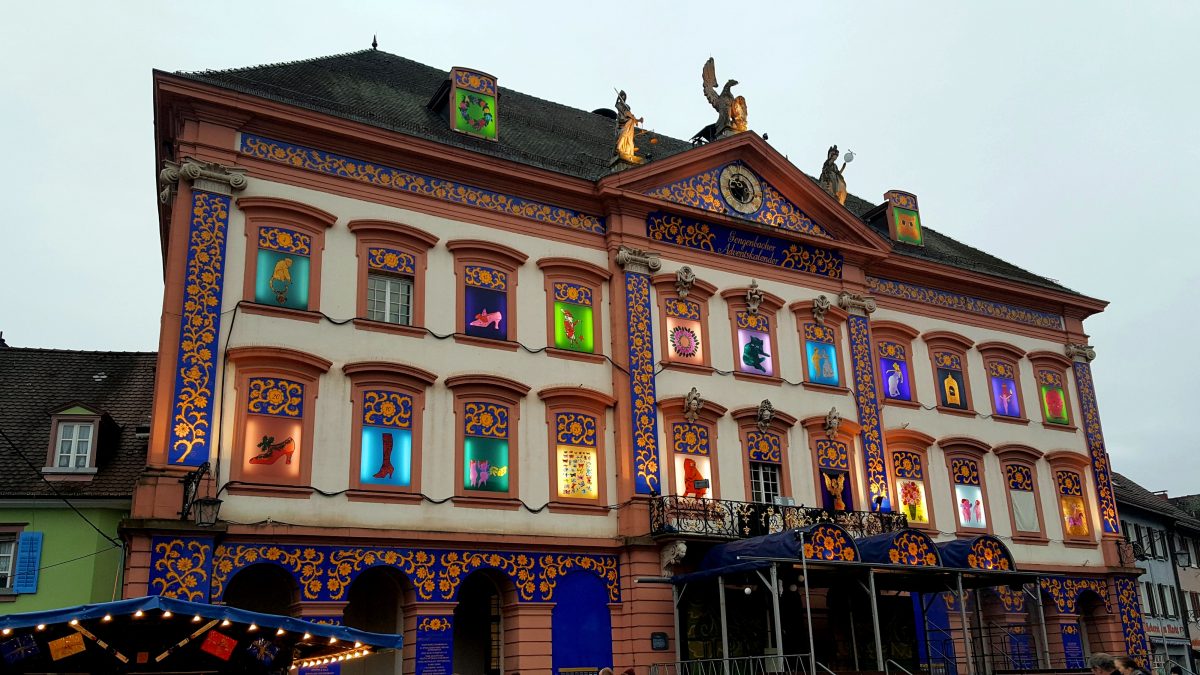 The Gengenbach nativity scene
And what is a Christmas market without a nativity scene? The one in Gengenbach was stunning with life-size figures carved out of wood. A manger with Jesus, Mary, Joseph, a shepherd, one of the wise men and a couple of animals. The amount of detail in the carvings was truly remarkable.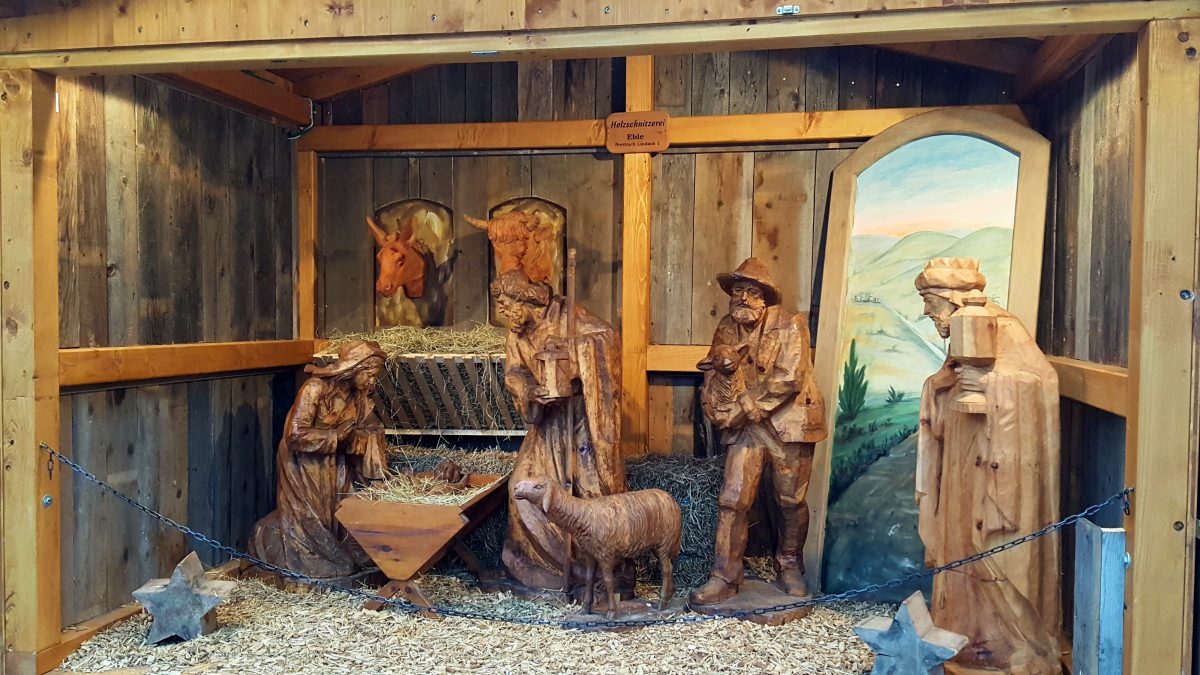 Eating Black Forest Cake in the Black Forest
Although the dessert isn't named after the Black Forest itself (it's named after a cherry liquor from the region named Schwarzwälder kirschwasser), I still wanted to be able to say: I ate Black Forest Cake in the Black Forest! For a slice of the best cake and a great cup of coffee, head to Eiscafe Dolomi.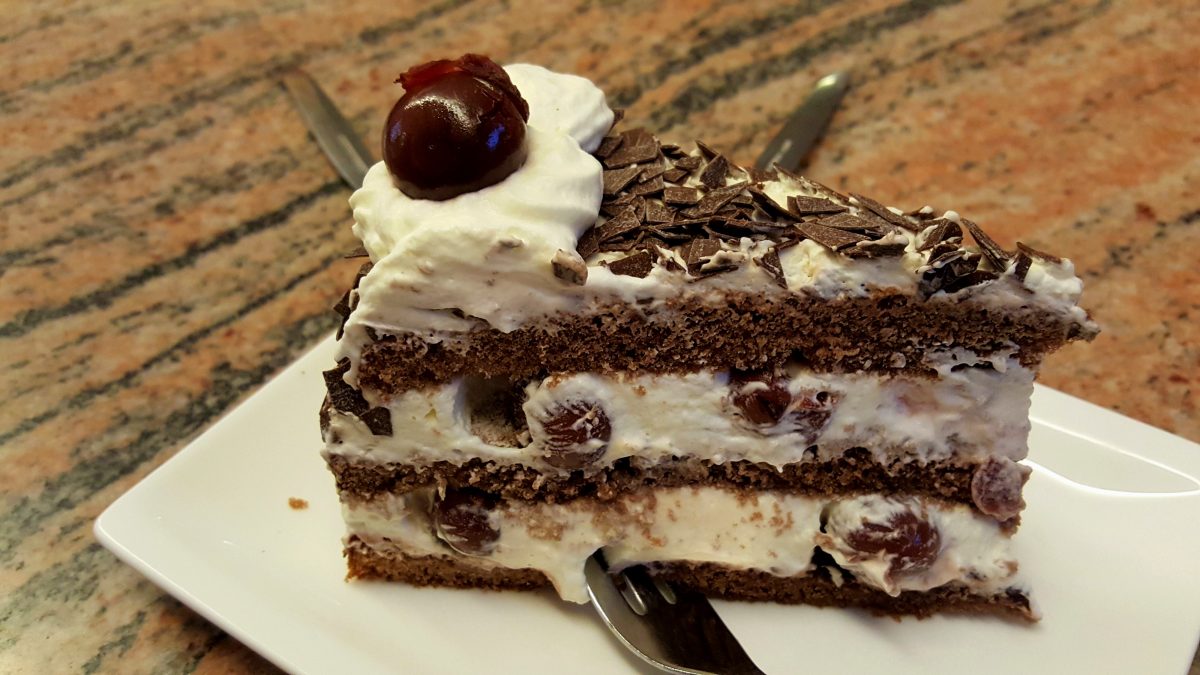 If you're in the vicinity of the Black Forest during December, do yourself a favour and go and check out the Christmas market in Gengenbach. Believe me, you won't regret it.