The Rhine Valley is without a doubt one of the prettiest regions in Germany, and Rüdesheim am Rhein is one of the cutest towns on the river. It wasn't difficult to find a great, affordable hotel room. Enter Hoteltraube Rüdesheim.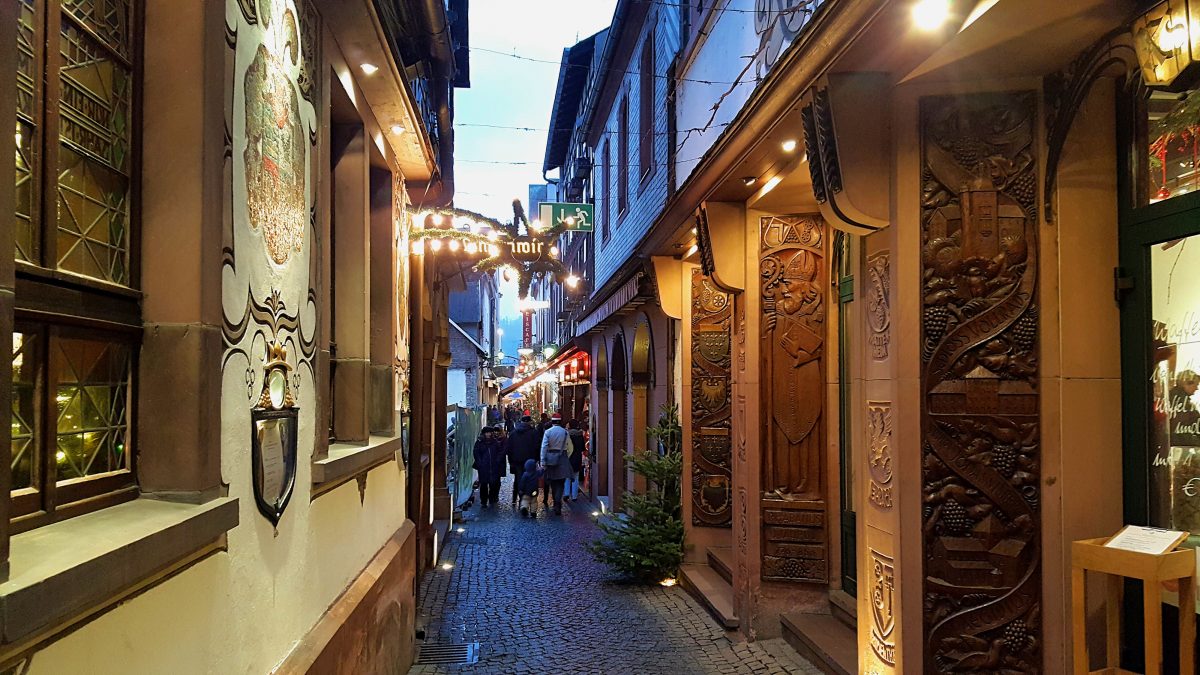 Location
The location of Hoteltraube Rüdesheim couldn't be better. The hotel is located right in the heart of the historic town center. Everything you could want during your stay in Rüdesheim am Rhein is within walking distance: shops, restaurants, and supermarkets. Also, the famous cobblestone street Drosselgasse is only meters away from the hotel.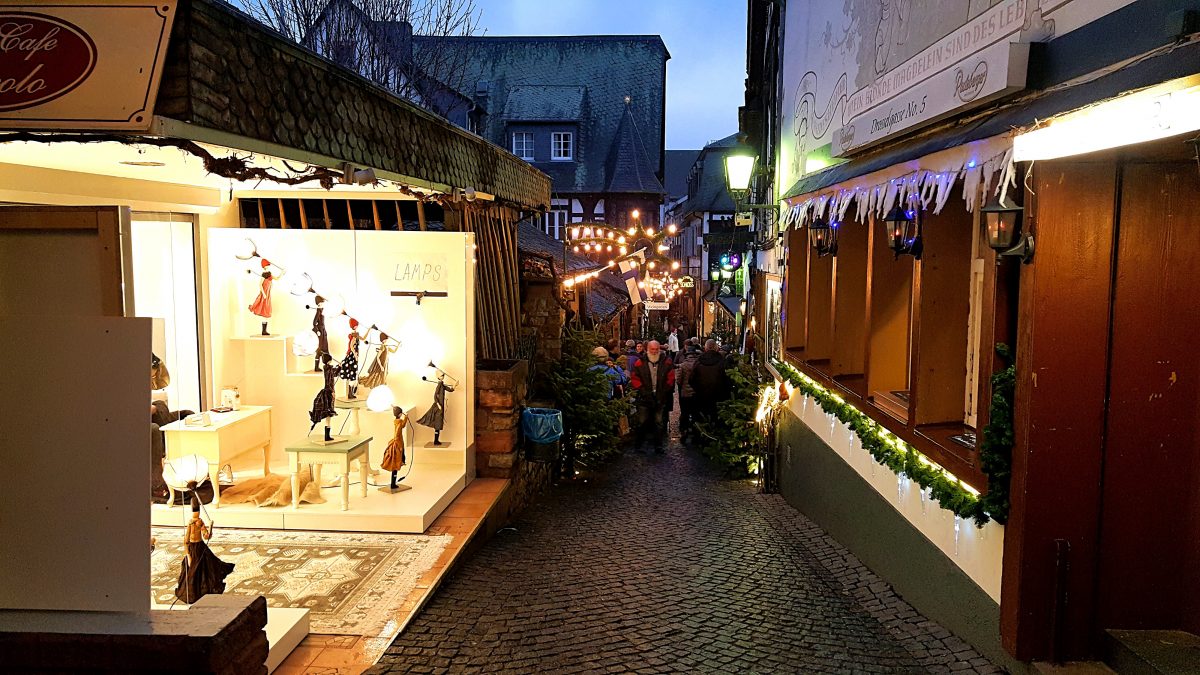 Rooms
I stayed in a standard double room, nr 203, on the second floor of the hotel. The room was a decent size with a comfortable double bed, a closet in the one corner and a small desk and chair in the other. You receive two complimentary bottles of water during your stay.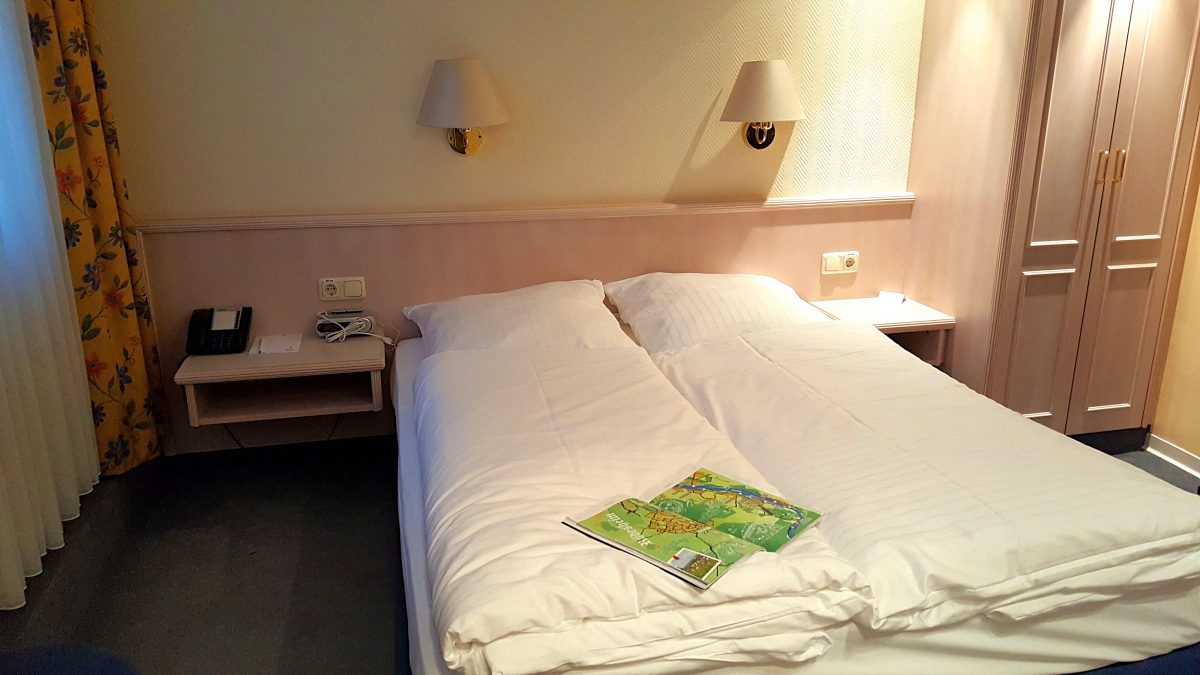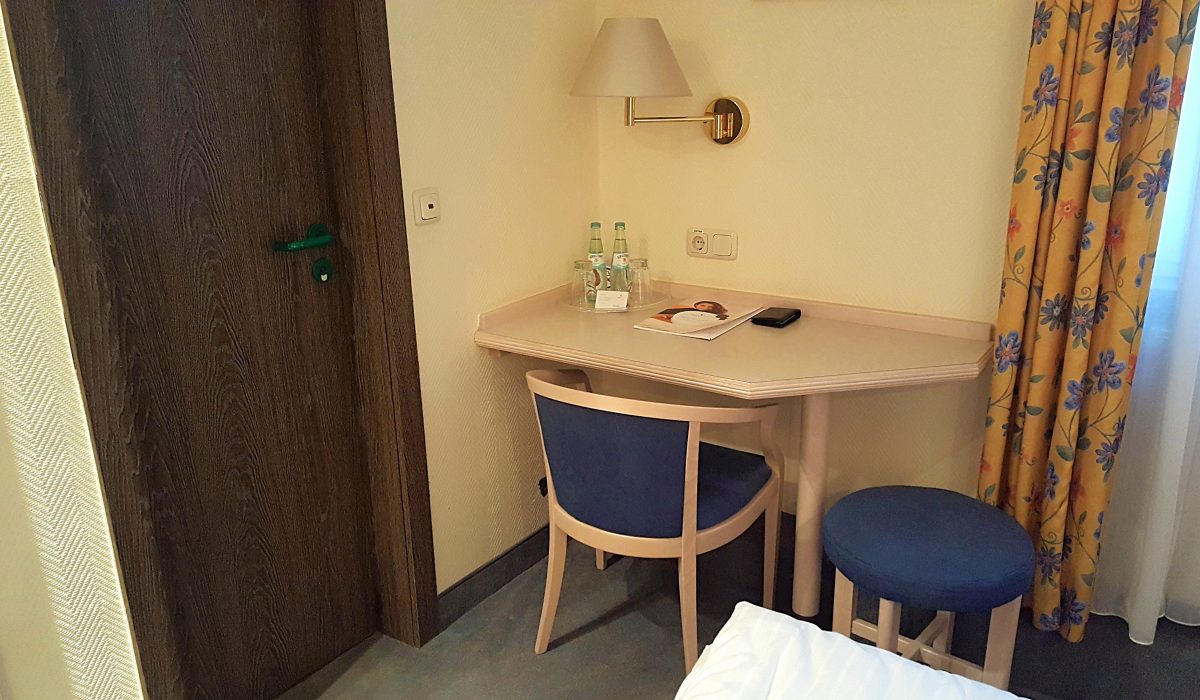 The ensuite bathroom is fairly small and fitted with a washbasin, toilet, and shower. There were two dispensers, one with hand wash above the basin, and one with body wash/shampoo inside the shower.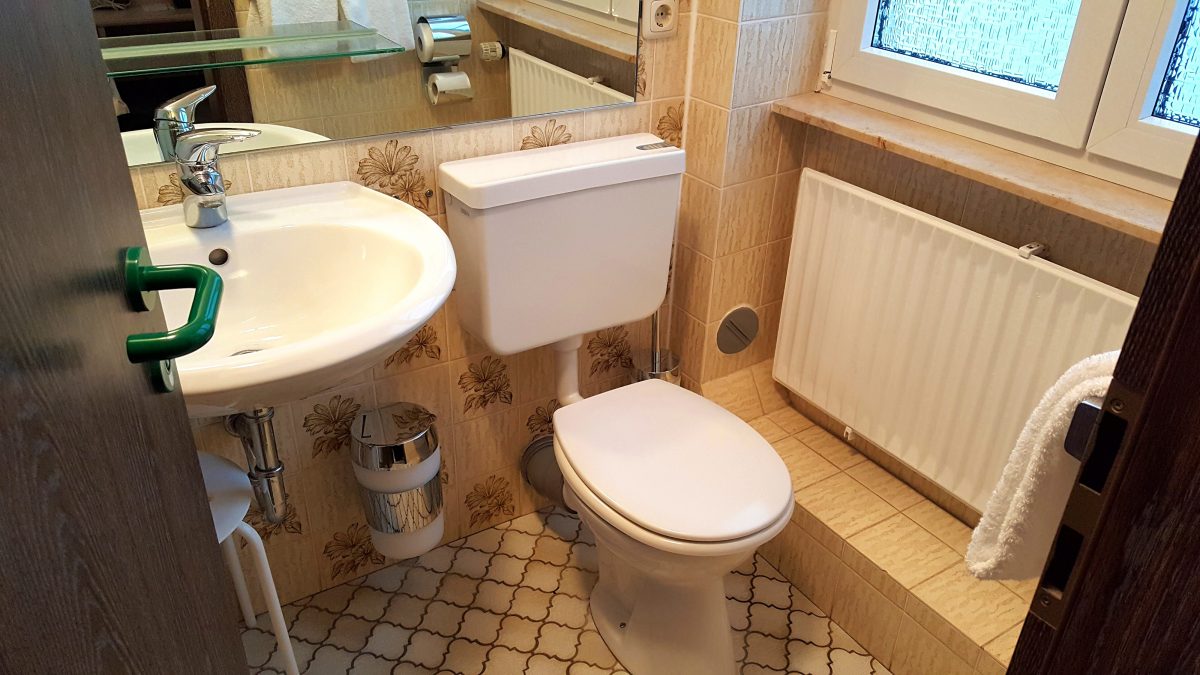 Feel of the hotel
The hotel had an old school feel. Having said that, the décor is a bit outdated, but it's also warm and welcoming and fits well with the charm of the town.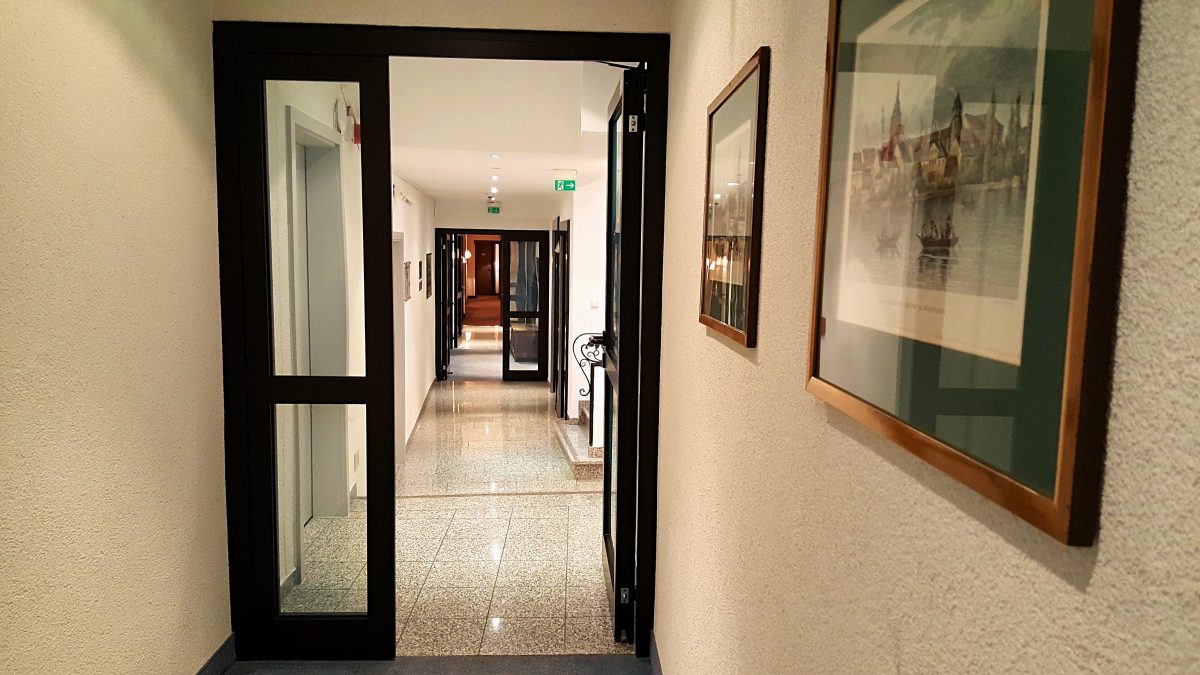 More about Rüdesheim am Rhein
The town is picturesque, especially during December. Rüdesheim is covered in Christmas decorations. Walk up Drosselgasse and as soon as you reach the top, you're in the middle of the Christmas market. It's so beautiful, especially at night with all the lights!


Breakfast
A tasty breakfast buffet, with both cold and warm food, is included in your stay. The cold dishes included muesli and cereal, fresh fruits, yogurt, a salad buffet including tomatoes, cucumber and bell peppers, and a selection of cheeses. The hot dishes included freshly baked bread, eggs, and meat. Beverages included coffee, tea and fruit juices.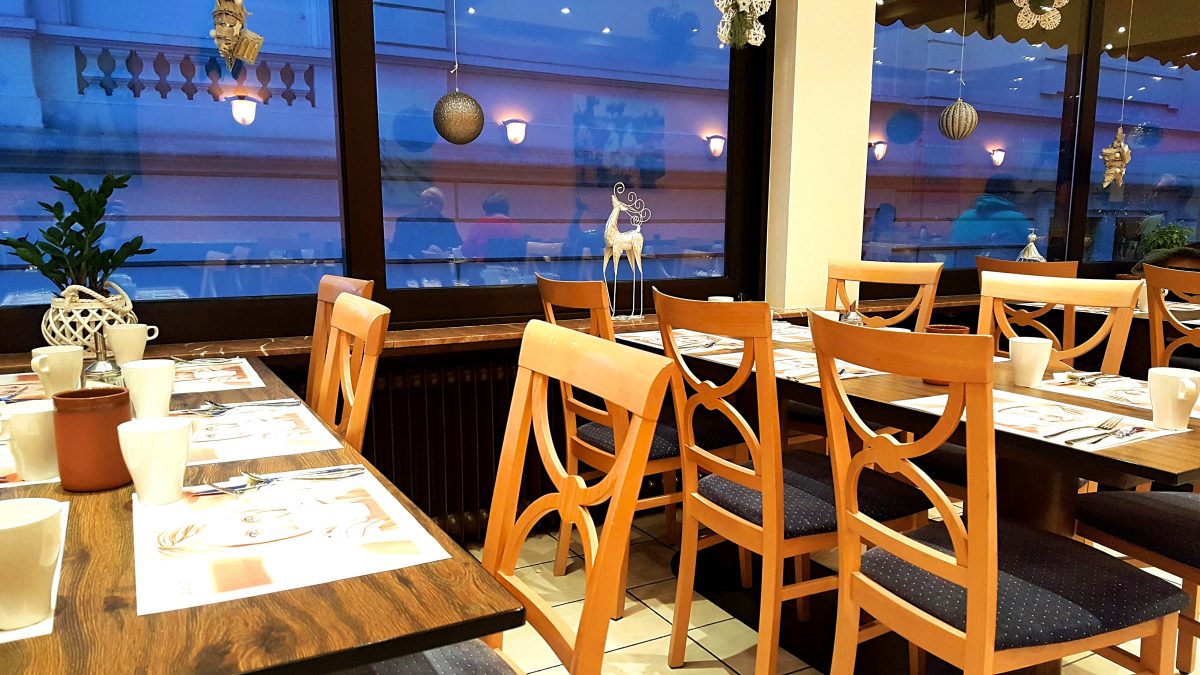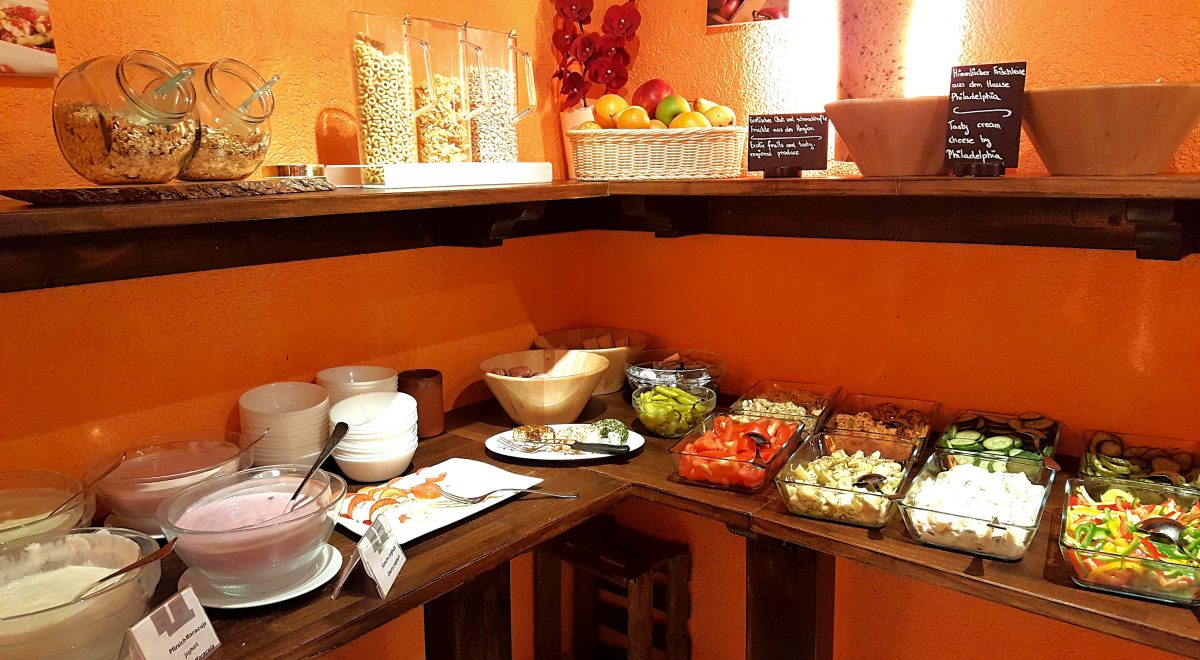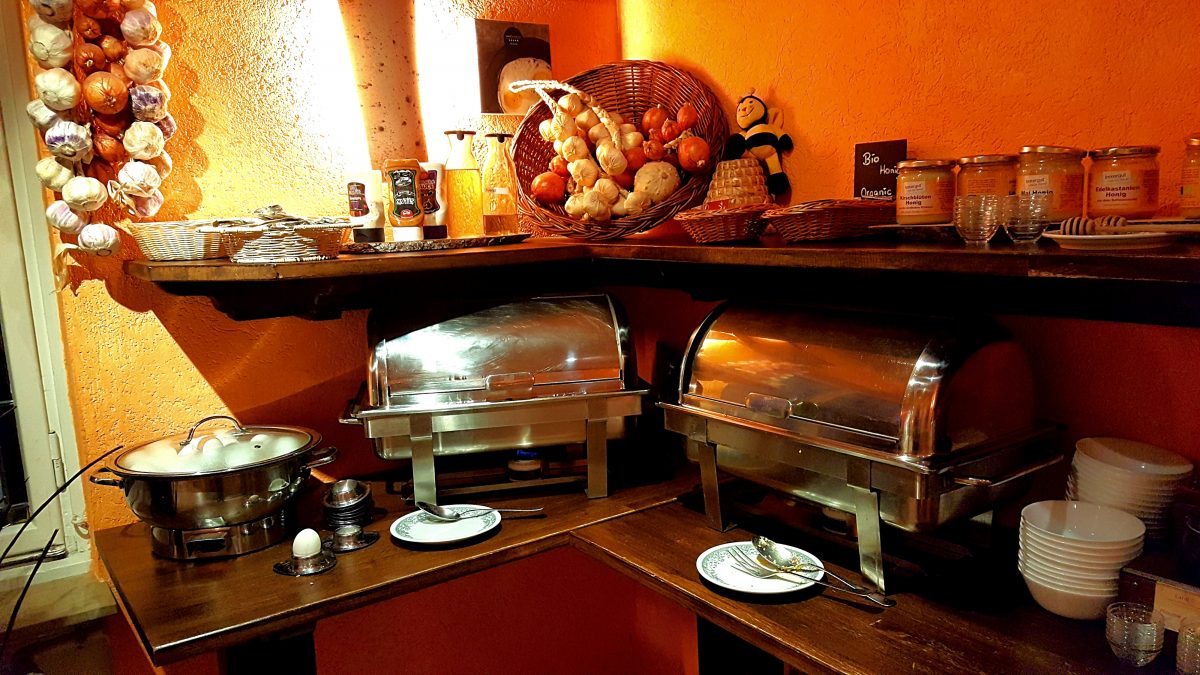 My favourite part of the buffet was the cheese. The pineapple cream cheese with almond crust was heaven!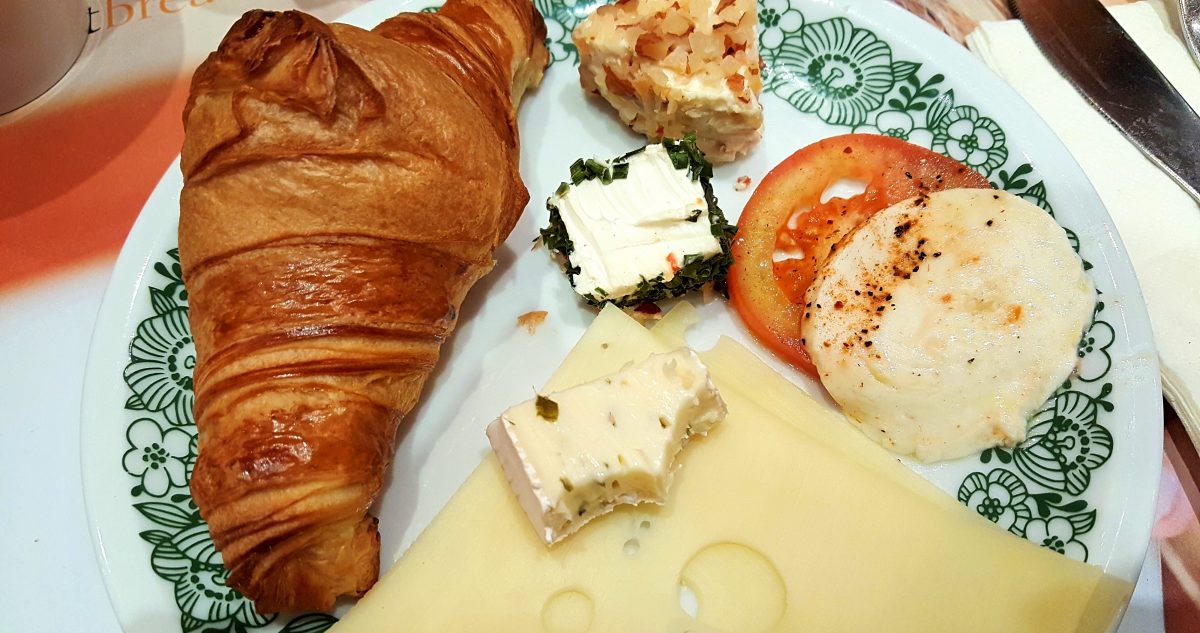 Would I recommend this hotel?
For sure, yes! I wouldn't hesitate to recommend Hoteltraube Rüdesheim to my friends and family. What did I love about the hotel? The location of the hotel and the tasty breakfast.
I booked my room through the official hotel website here. I paid €58 per night for a standard double room including breakfast. But always shop around to make sure you get the best rates.