Want to get up close to and learn more about native Australian animals in a relaxed atmosphere? Then David Fleay Wildlife Park is the place for you. The park is home to various local species including a platypus and bilbies. Located on Australia's Gold Coast, the park is just 3.5 km from Burleigh Head Beach.
If you are curious like me, you might be wondering who David Fleay is? He was a respected Australian naturalist who is best known as the first person to successfully breed platypuses in captivity. Realizing the importance of threatened species, he saw the value in and was passionate about the captive breeding of endangered species.
The park does wonderful work and I would highly recommend that you support them. Here are five reasons to visit David Fleay Wildlife Park.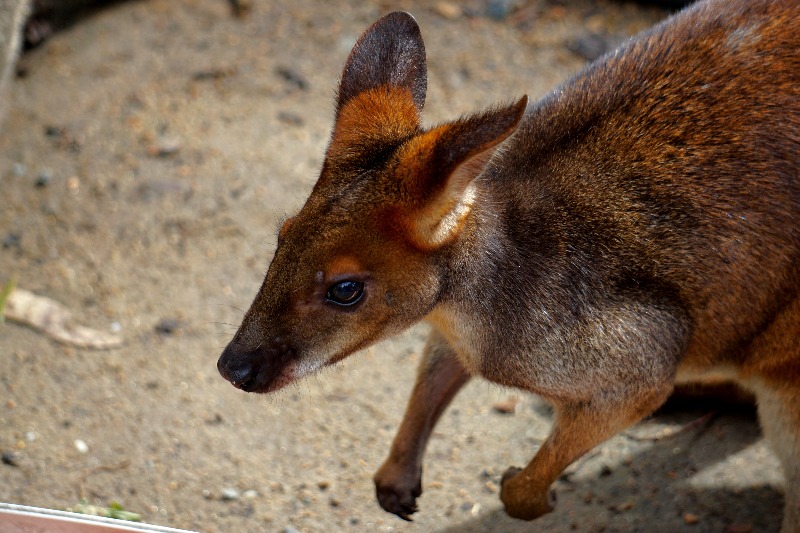 1. The park is all about conservation, research and education
David Fleay Wildlife Park is unique as it's the only Queensland Government owned and operated wildlife park. It used to be the property of David Fleay himself. I love how the park has stayed true to the heart of David Fleay and continues his philosophy. He was adamant that the park should be a place of research and education.
"It's a place where the animals are kept in conditions as close as possible to the natural environment, where they can breed freely and can be studied."
This philosophy is evident just by looking at the animal enclosures. They are large and filled with natural vegetation. But where the park excels is in their incredible behind the scenes work. They rehabilitate and, where possible, release orphaned and injured animals. Furthermore, they captive breed vulnerable species in the hope of replenishing natural populations.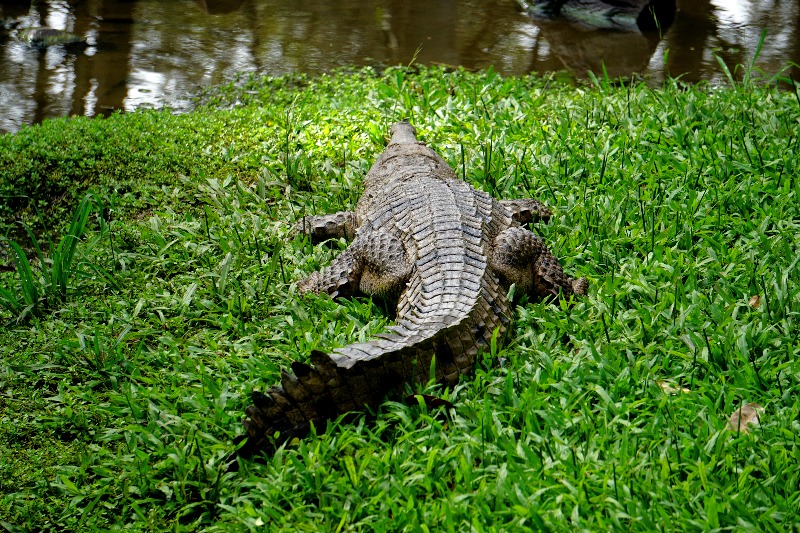 2. It's the only place where you can see a platypus on the Gold Coast
This is the main reason why I visited David Fleay Wildlife Park. At this point during my Australia trip, I'd already seen kangaroos, wallabies, koalas, dingoes and various local birds. The only animal left on my bucket list that I really wanted to see was a platypus. My sister immediately recommended David Fleay Wildlife Park.
Wally is the resident male platypus and you can find him inside the Nocturnal House. He joined the park back in 2014 when a member of the public found him injured and malnourished. It required some dedicated hard work from the park rangers to nurse Wally back to health. Being released back into the wild is unfortunately not possible and the park has become his new home.
There is something very soothing about watching a platypus as it swims and dives. Did you know that platypuses can only stay submerged for 30 to 140 seconds before they must return to the surface for fresh air? Read more fascinating platypus facts here.
3. For the Creatures of the Night Show
The park offers a number of activities, talks, and shows, but the one that stood out head and shoulders above the rest for me is the 'Creatures of the Night Show". In this interactive show, you get up close and personal with Australian nocturnal bird and mammal species.
The animals will differ from show to show, but I saw an owl, a tawny frogmouth, two possum species and a sugar glider. As all these creatures are nocturnal, the light inside the Nula stage is kept to a minimum. You could see that the animals were comfortable and I learned something new about every species. But the tawny frogmouth grabbed my attention and stole my heart!
The show is very informative yet fun, an activity that the whole family will enjoy. Be sure to catch the Creatures of the Night Show daily at 11h00.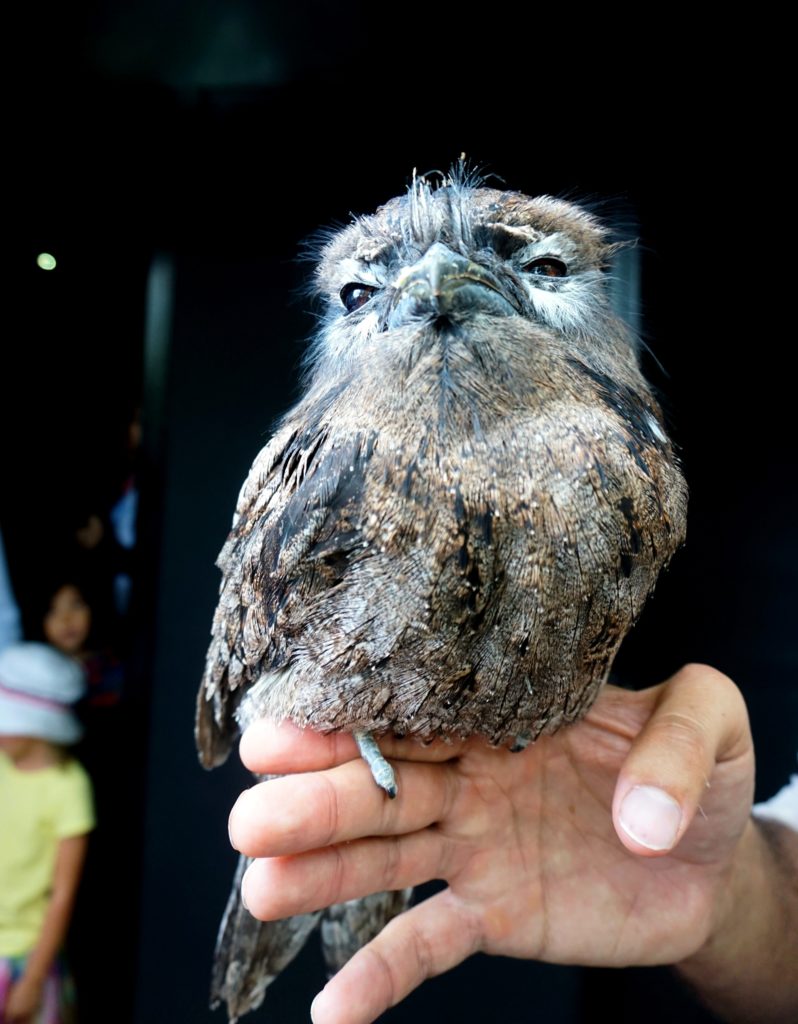 4. To observe nocturnal Greater Bilbies
The park's Nocturnal House is great! The light cycle inside the house is reversed, which means that the nocturnal animals will be active and you can observe them. In addition to seeing Wally the platypus and other nocturnal species, you can also see greater bilbies. I've never seen a bilby in my life before, so it was very exciting for me.
Bilbies are so cute with their big ears and long-pointed noses. They remind me a little bit of an aardvark (a petit version). Anyway, bilbies are omnivorous marsupials. They typically occur in the semi-arid to arid grasslands of Western Australia, but isolated populations are found throughout the country. Bilbies are listed as a threatened species. Don't forget to check them out when you visit the park.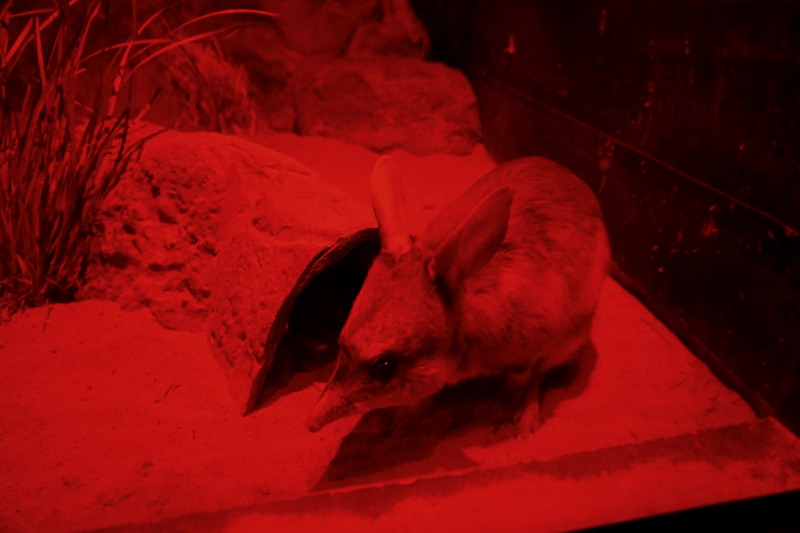 5. The park is a sanctuary, not a zoo
"We're not in the job of sacrificing animals for the sake of showing them and I don't have a lot of time for many modern zoos."
I agree 100% with David Fleay's statement. It's so relevant today and yet he made this statement decades ago. Compared to zoos and other wildlife parks, David Fleay's is relatively small and since the focus of the park is the conservation of Australian wildlife, you won't find any exotic animal species here. The goal is not to put as many species on display as possible to attract visitors, and therefore the park isn't a zoo and it doesn't feel like a zoo either.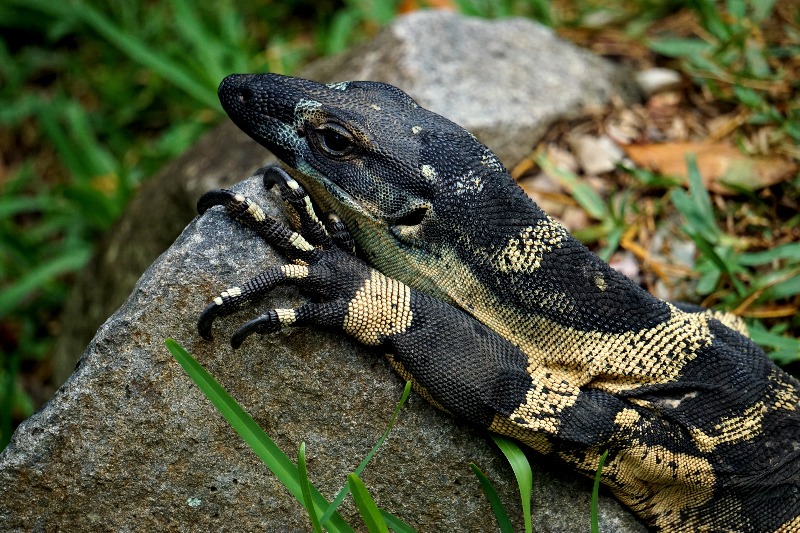 David Fleay Wildlife Park visitor information
Address: Loman Lane, Burleigh Heads QLD 4220, Australia.
How to reach the park: The park can be reached by car or bus. On the Gold Coast, take bus 756 from Broadbeach South Station to the West Burleigh Road and Loman Lane intersection. The park is walking distance from the intersection. If you're travelling by car on the Pacific Motorway, take exit 89 (Tallebudgera Creek Road) to reach the park.
Entrance fee: Adults $23 | Children $10.50 | Family pass (2 adults and 2 children) $58.75 | You can also purchase your tickets online here.
Opening hours: The park is open daily, with the exception of Christmas Day and ANZAC Day morning, from 09h00 to 17h00.