Alcatraz is one of those must-do activities in San Francisco. It's so popular and touristy and a little bit pricey that I almost didn't do it. But in retrospect, I'm so glad that I did the tour. Visiting the prison was one of my favourite things I did during my time in San Francisco! When it comes to booking an Alcatraz tour, you have a couple of options. I highly recommend selecting the night tour. Here's why: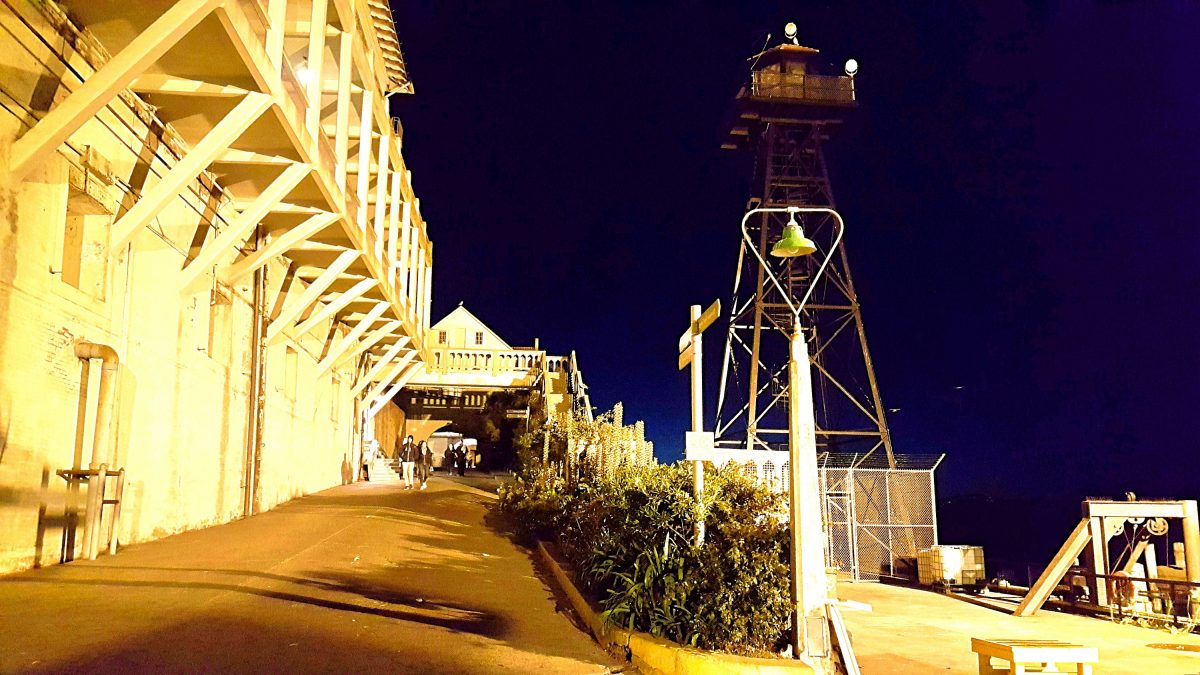 Do a night tour of Alcatraz for the ambiance
As darkness envelops Alcatraz, goosebumps involuntarily break out and the eeriness factor skyrockets. Alcatraz becomes a creepy place at night. It's not that the prison isn't safe. Of course, it's safe! But it's the tricks your mind plays on you – ambiance is everything! Think about horror movies for a second. Watching a horror movie at night is way more frightening than watching it during the day. Similar here. Alcatraz is scary at night, but not so scary in the daylight hours. Trust me when I say, Alcatraz is best visited during the night.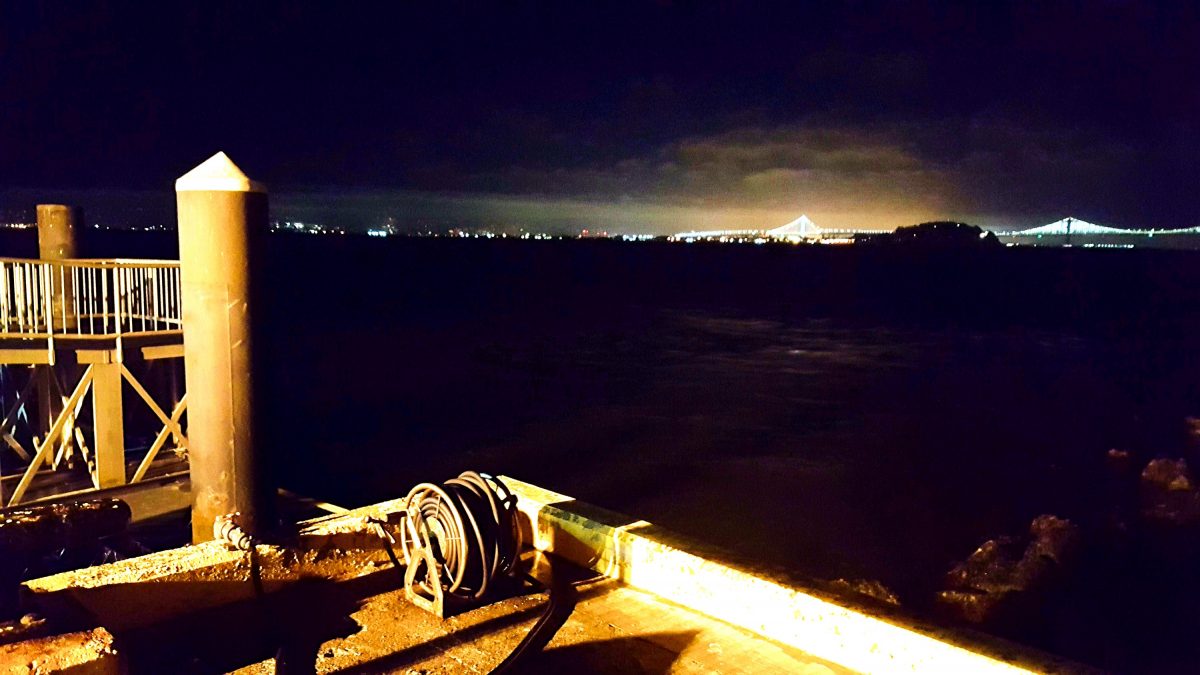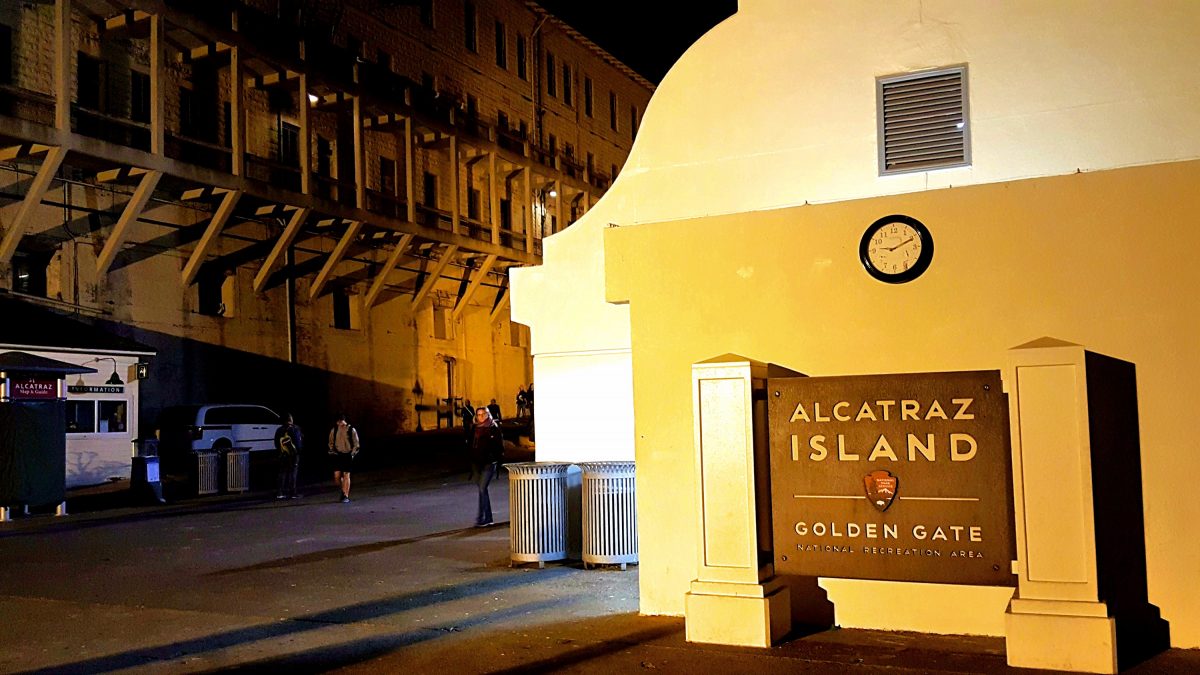 Lots of unique activities
There are numerous exciting activities and talks to attend at night on Alcatraz, each around 20 minutes long. The talks are about interesting subjects like Alcatraz escapes and famous inmates like Al Capone. Not in the mood for a talk? Then check out the video in the Dock Theatre. Or how about a demonstration called The Sound of the Slammer? The cell door demonstration was great! It's hard to believe that machinery is decades old. Anyway, the point is, you won't be bored for a second.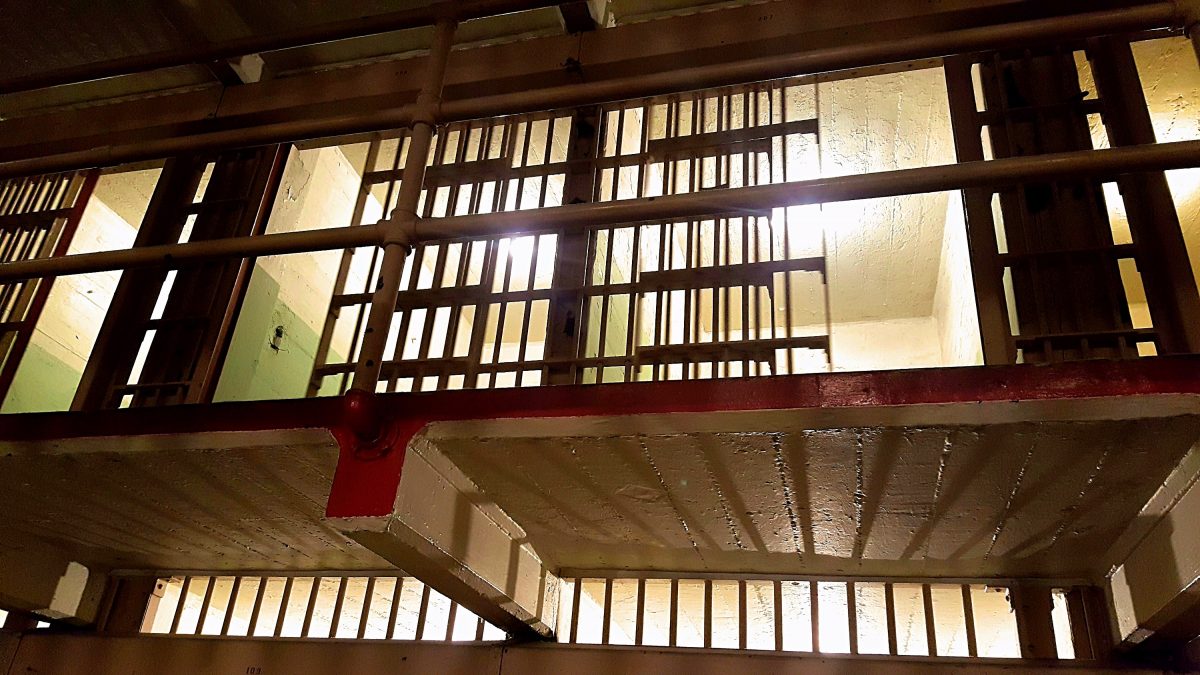 Check out the cool birds
As a lover of all things furry and feathered, I was thrilled to see all the birds on the island. Thousands of seabirds flock to the island at night to nest and rest. The most common species you'll definitely see is the Western Gull. I especially enjoyed seeing the young gulls preparing for the night. If you are lucky, you can also see cormorants, egrets, guillemots, and herons.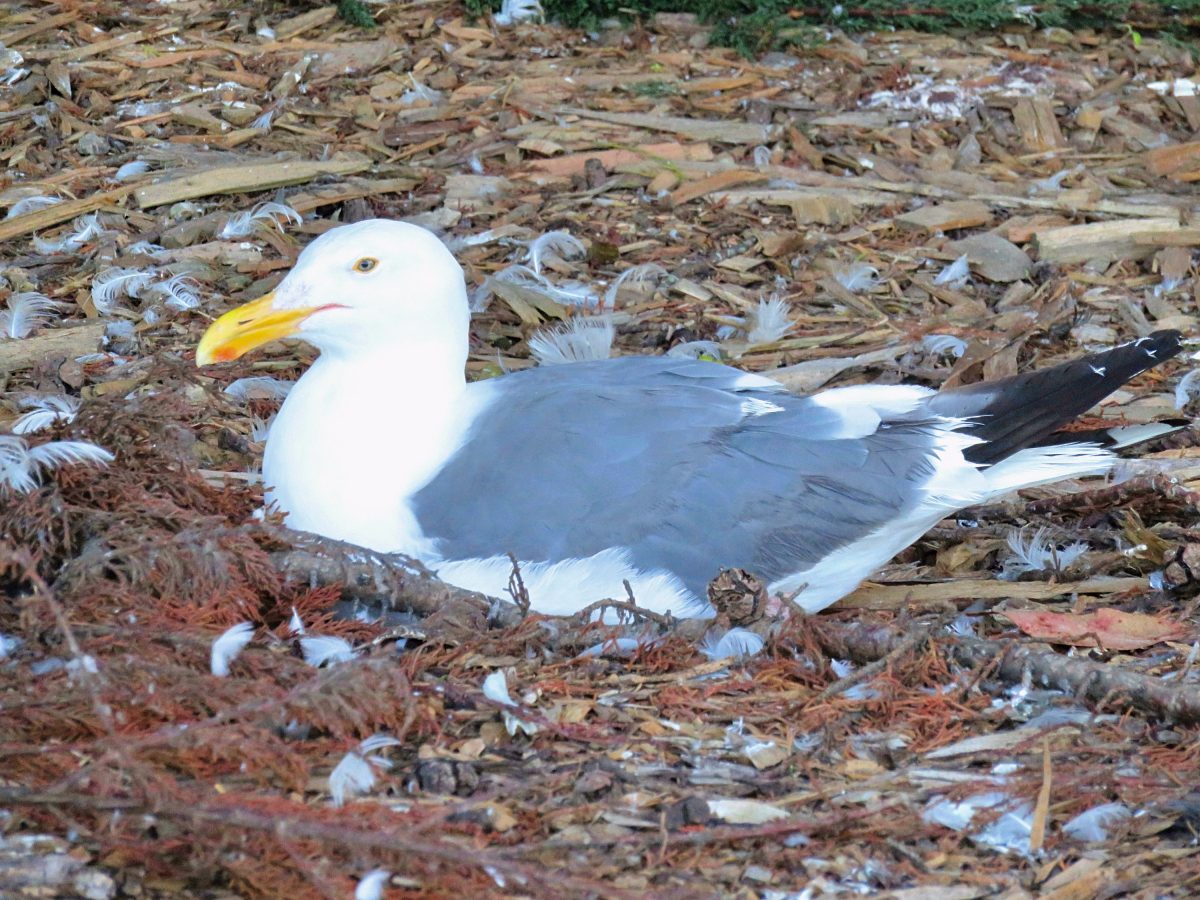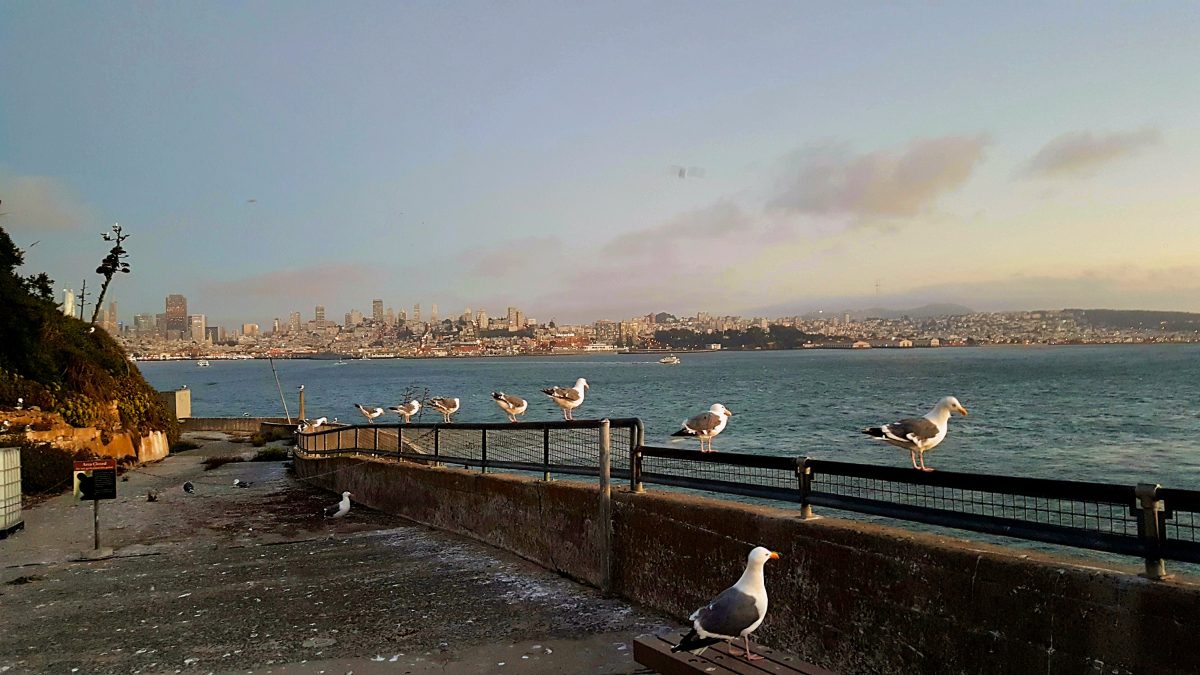 Watch the sun setting over San Francisco
For me, this is the best part of doing an Alcatraz night tour, the incredible view! From the island, you can see the city as well as the Golden Gate Bridge. It's really remarkable! But enough words, I'll let the photographs speak for themselves…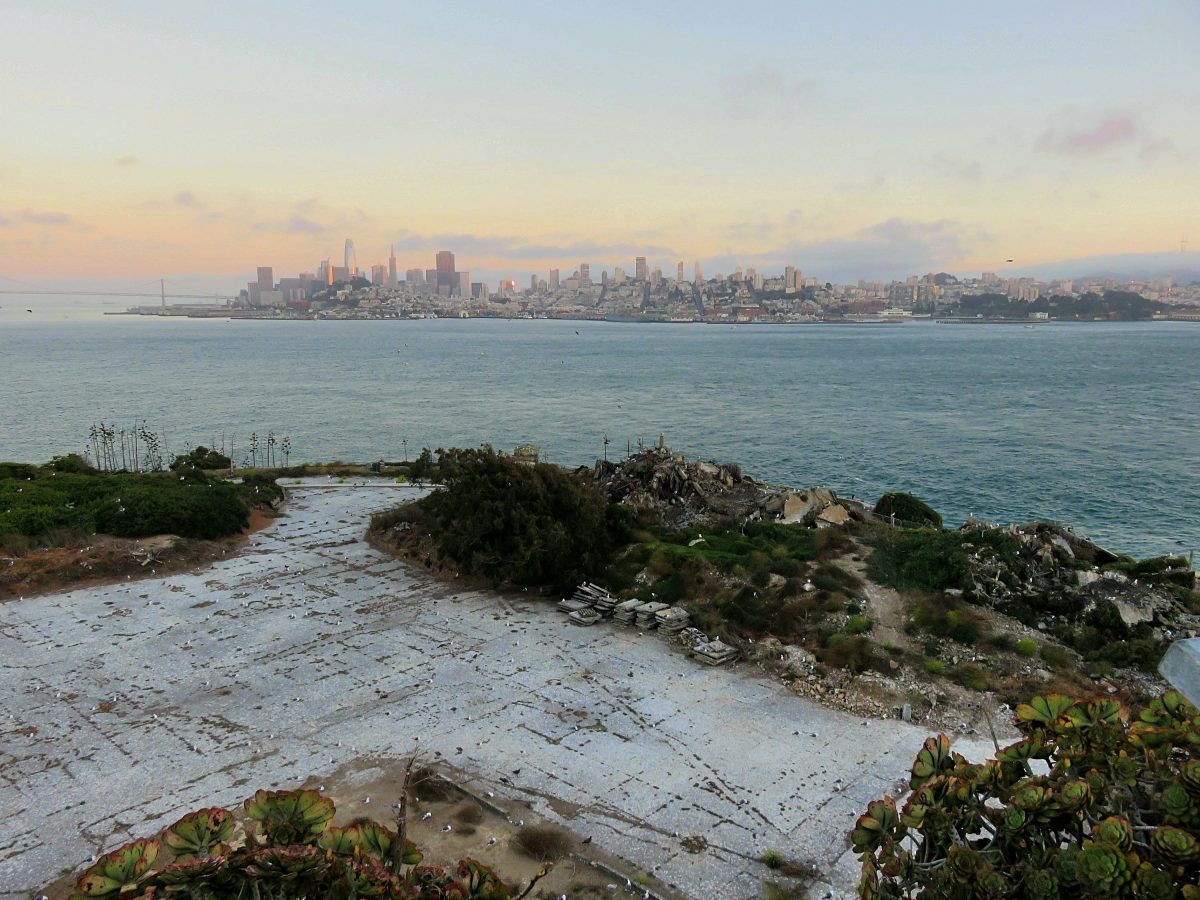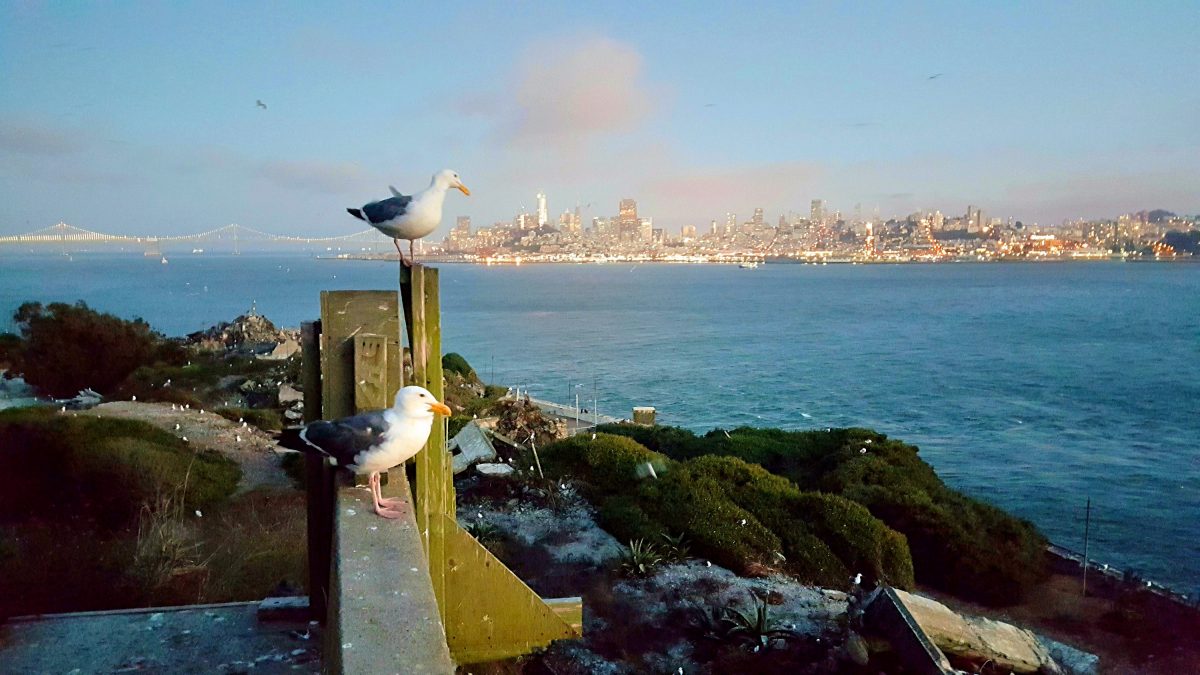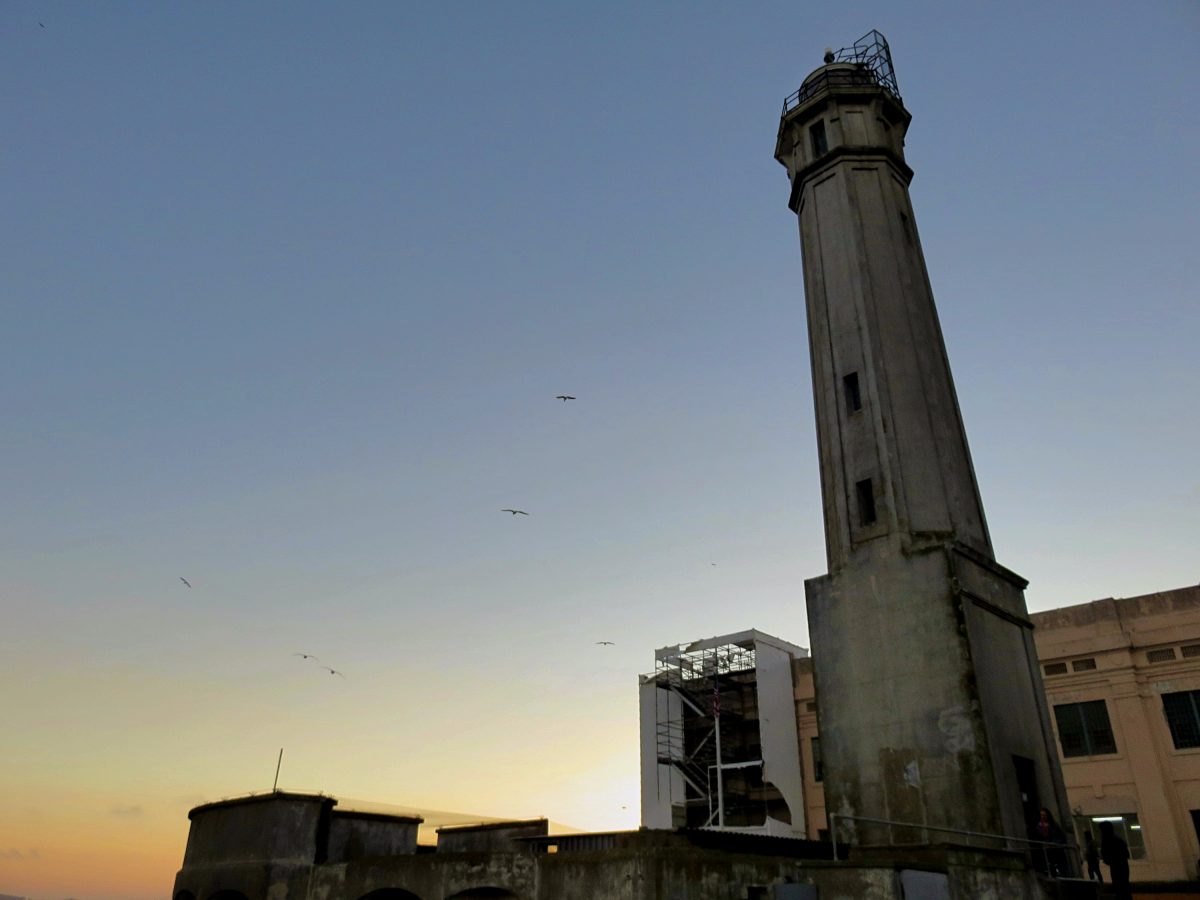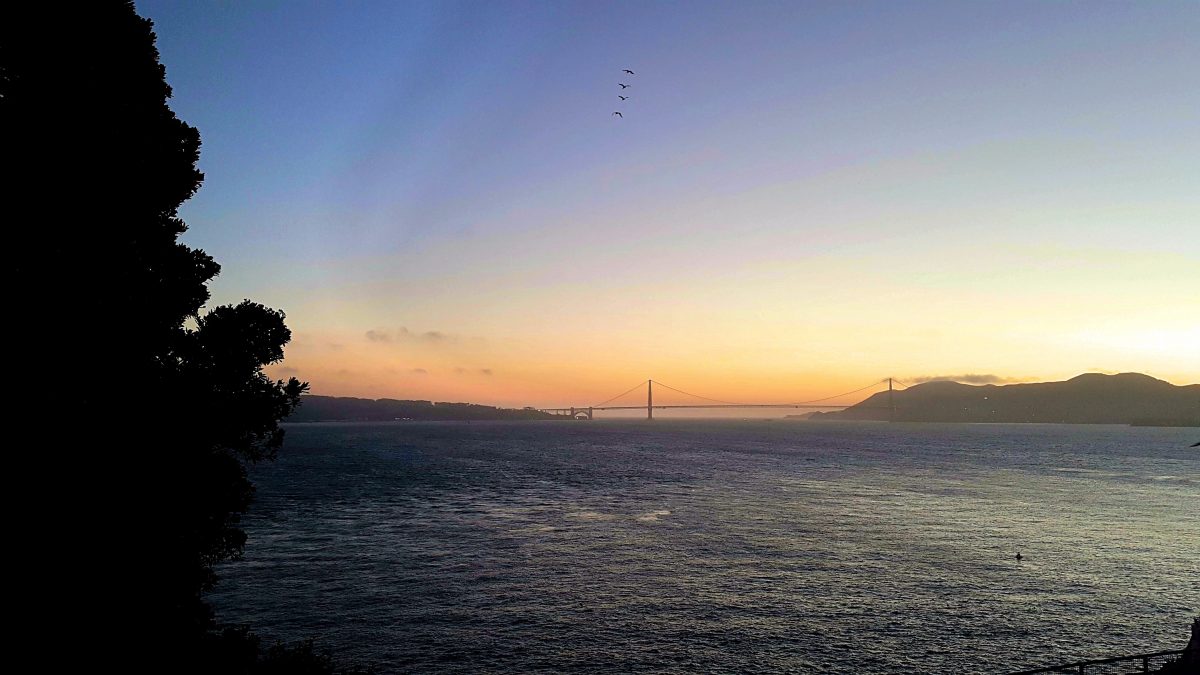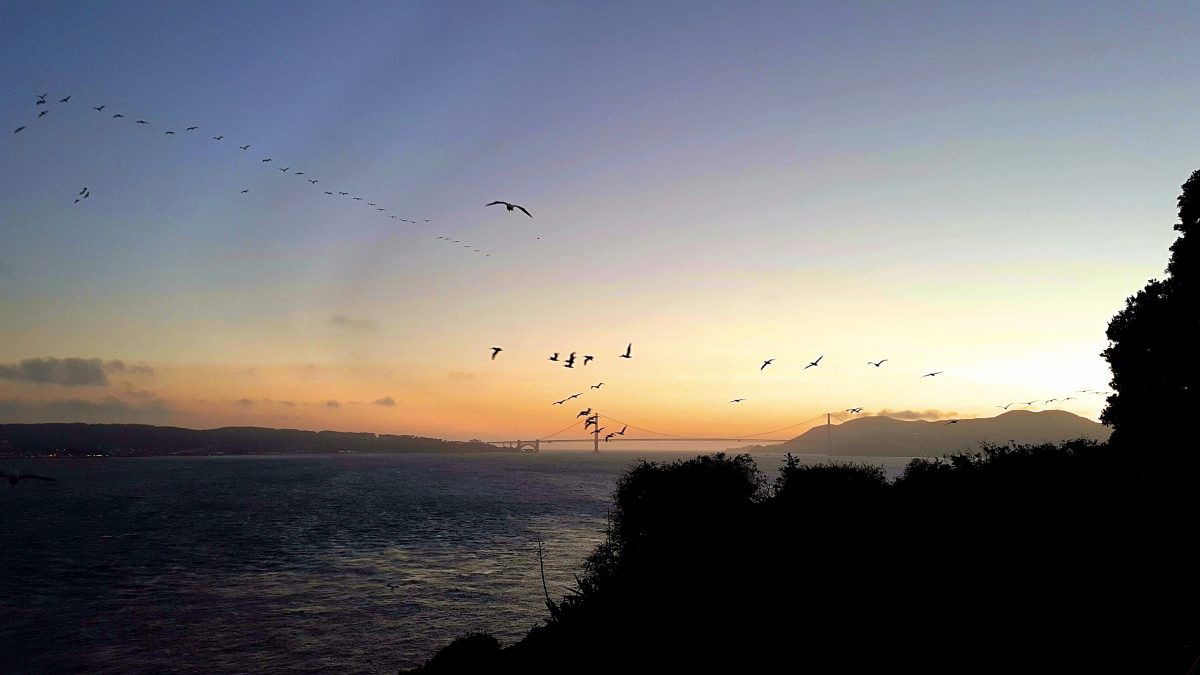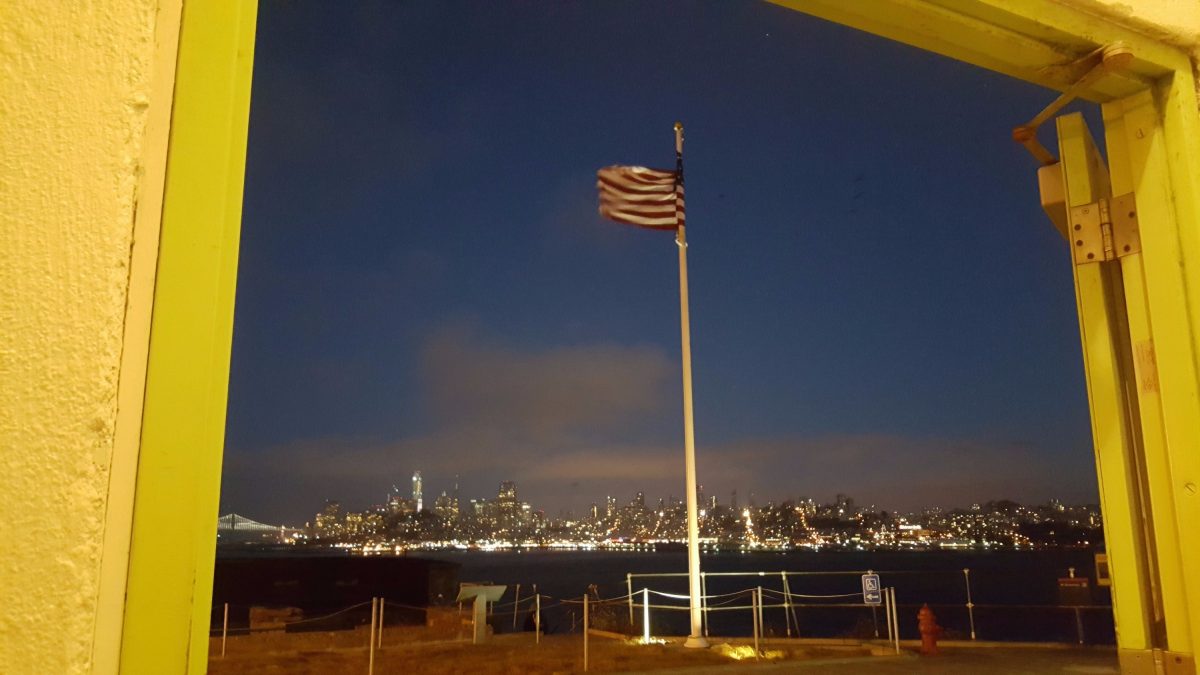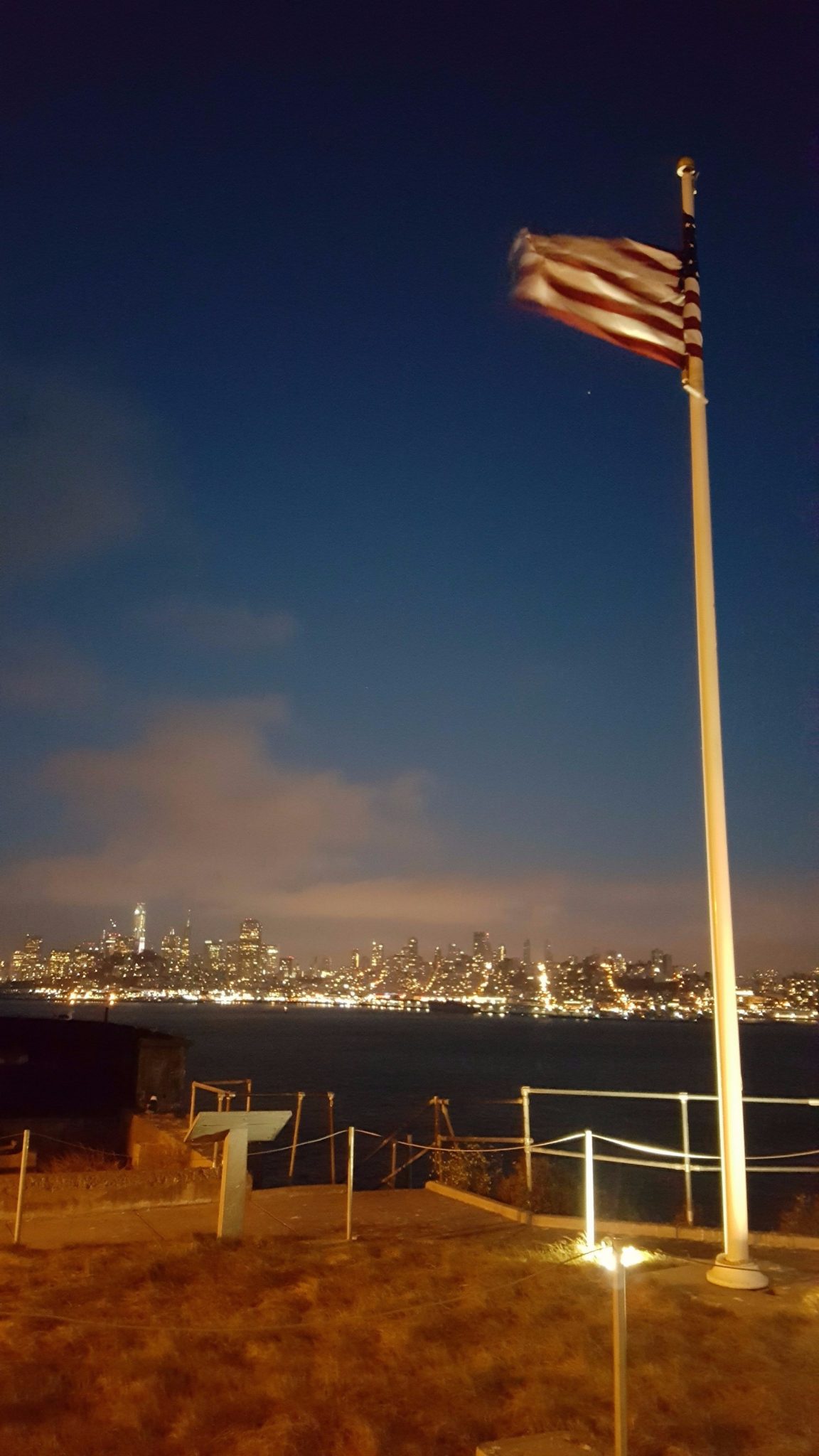 So you see, Alcatraz comes alive at night! It's a bucket list activity I don't want you to miss. Are you ready to book your tickets? Follow this link. I'll post another article soon on everything you need to know about planning a trip to the infamous prison.
In the meanwhile, save this pin!