Paradisus Punta Cana is one of the best resorts on the eastern coast of the Dominican Republic. The all-inclusive five star resort is part of the prestigious Melia Hotels International group known for its quality accommodation all over the world.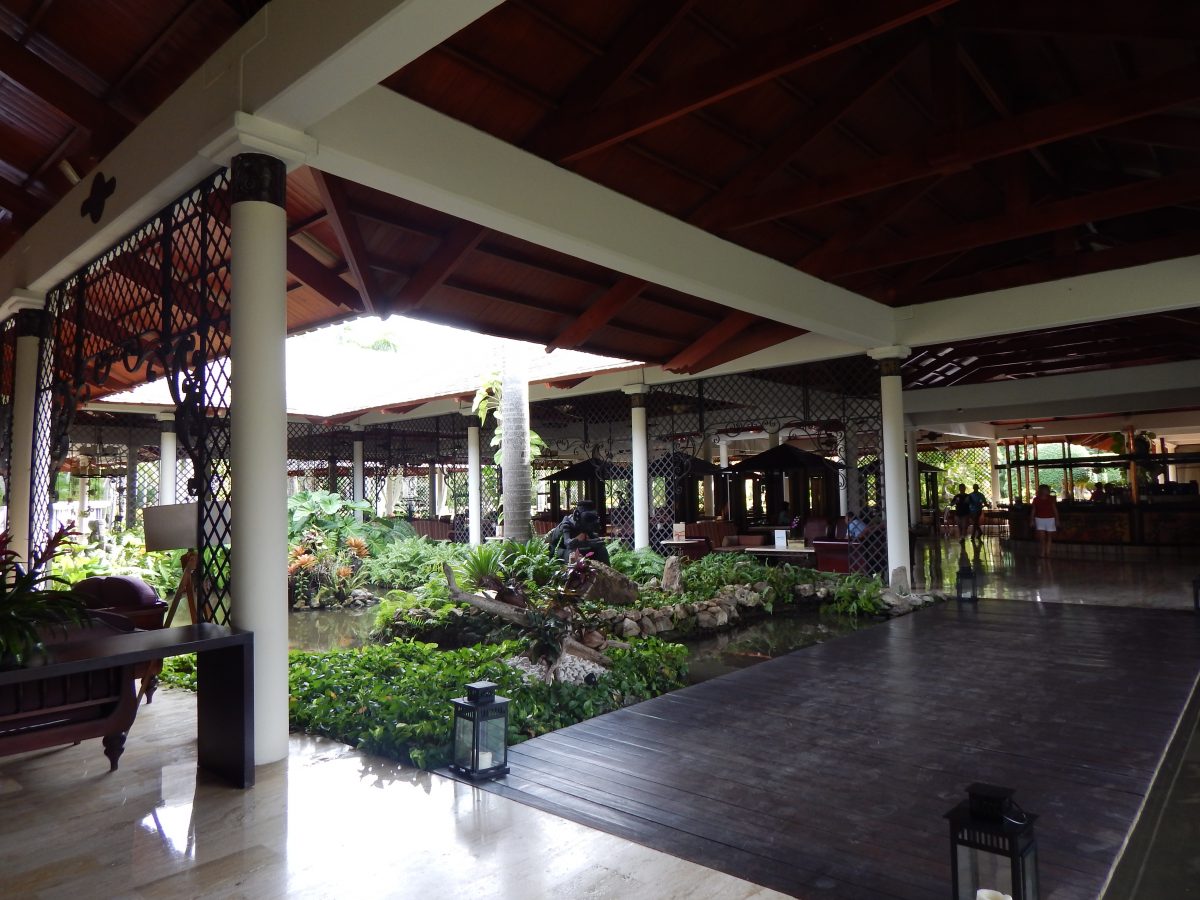 Location
Paradisus Punta Cana Resort is situated about 20 minutes from the airport, right on the beautiful, blue waters of the Caribbean Sea. It's surrounded by other luxury hotels and 15 minutes away from Palma Real Shopping Village. It has an idyllic appearance, with palm trees and beautiful lush gardens everywhere.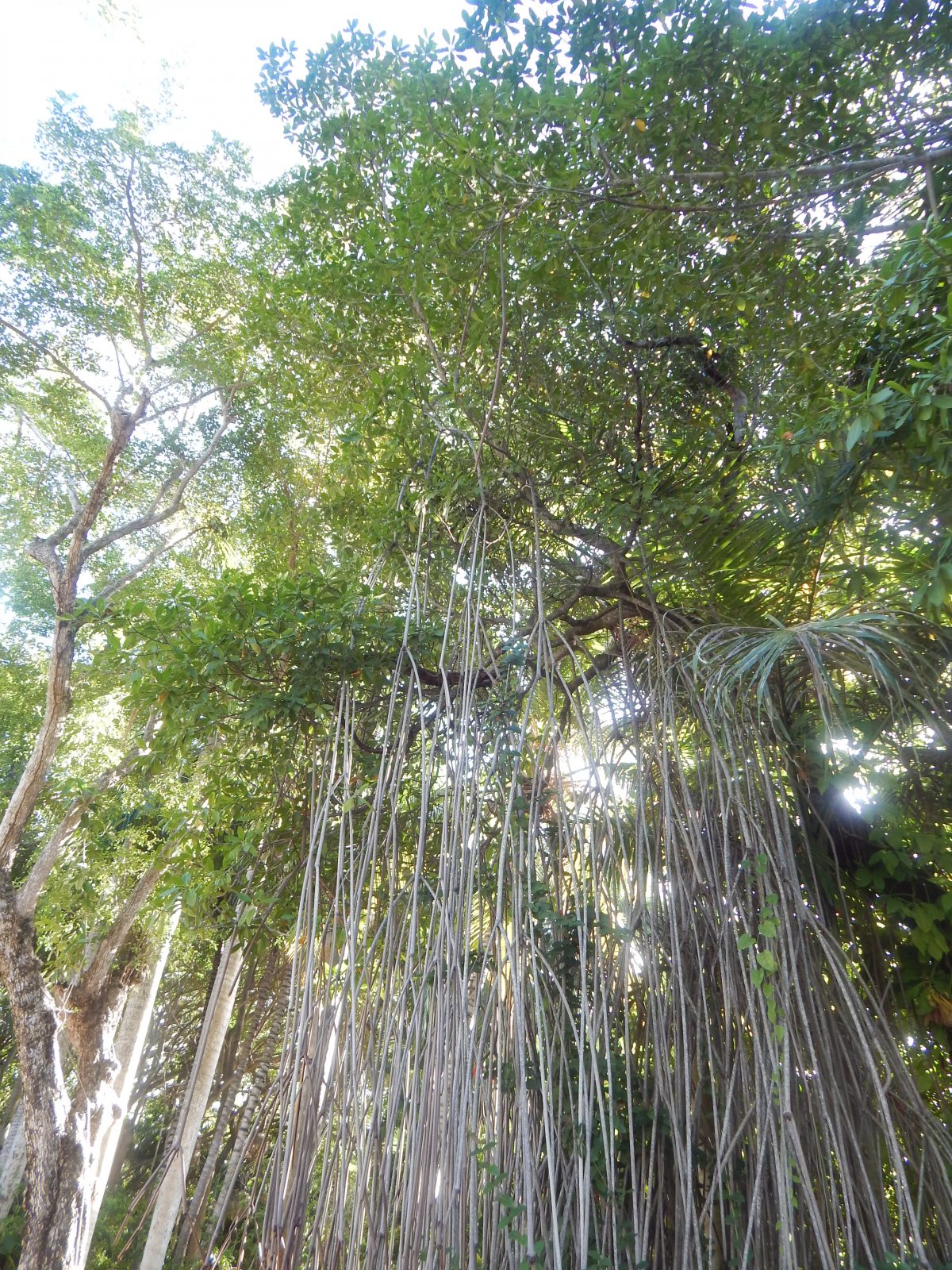 Rooms
I booked a one bedroom suite at The Reserve Paradisus Punta Cana. Upon arrival, I was upgraded to a one bedroom master suite, which was essentially a little apartment. There is a kitchen (although in my opinion completely redundant as the resort is all-inclusive) and a dining area in the kitchen. There is also a lounge with a minibar and a beautiful bedroom with a terrace overlooking the tropical gardens. I had my own private hydromassage tub in the huge bathroom. The Mahogany furniture is elegant and the decor modern and stylish.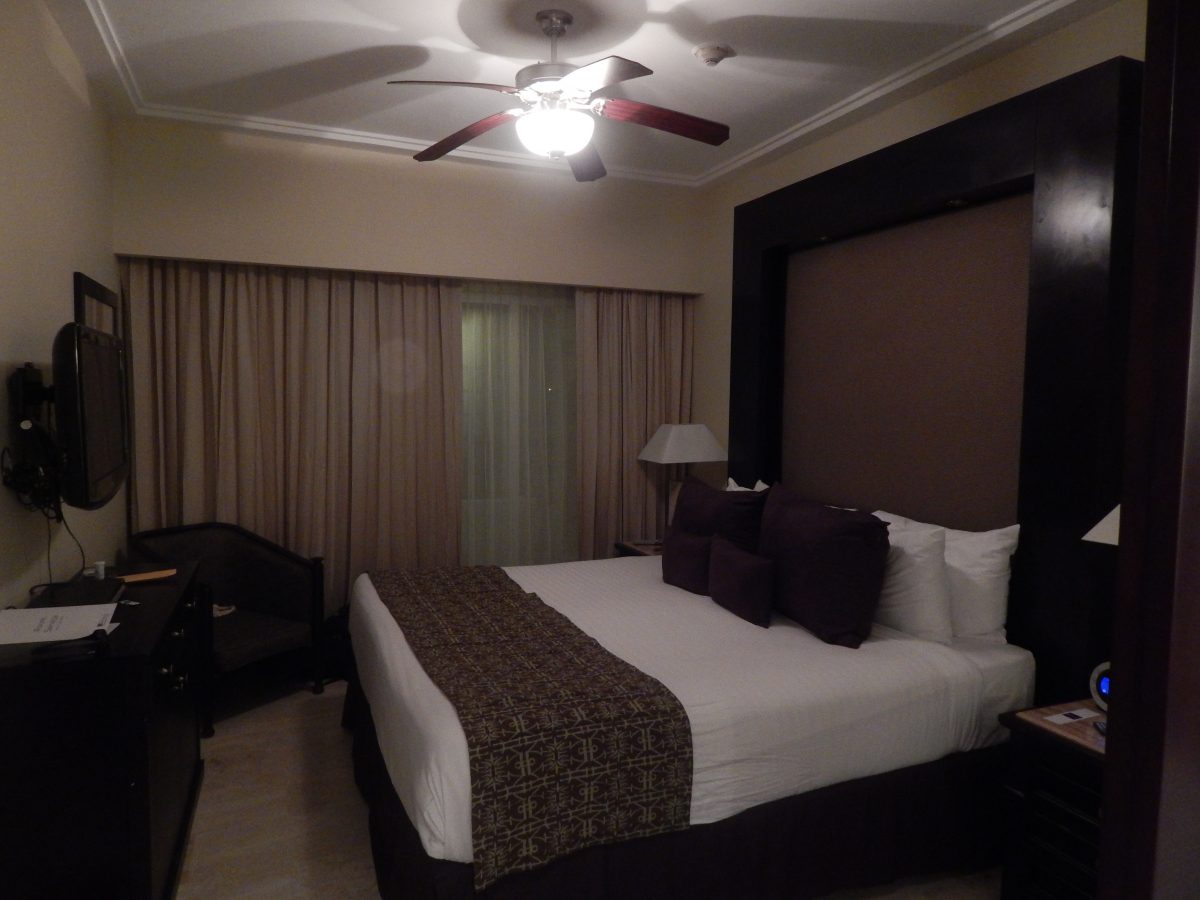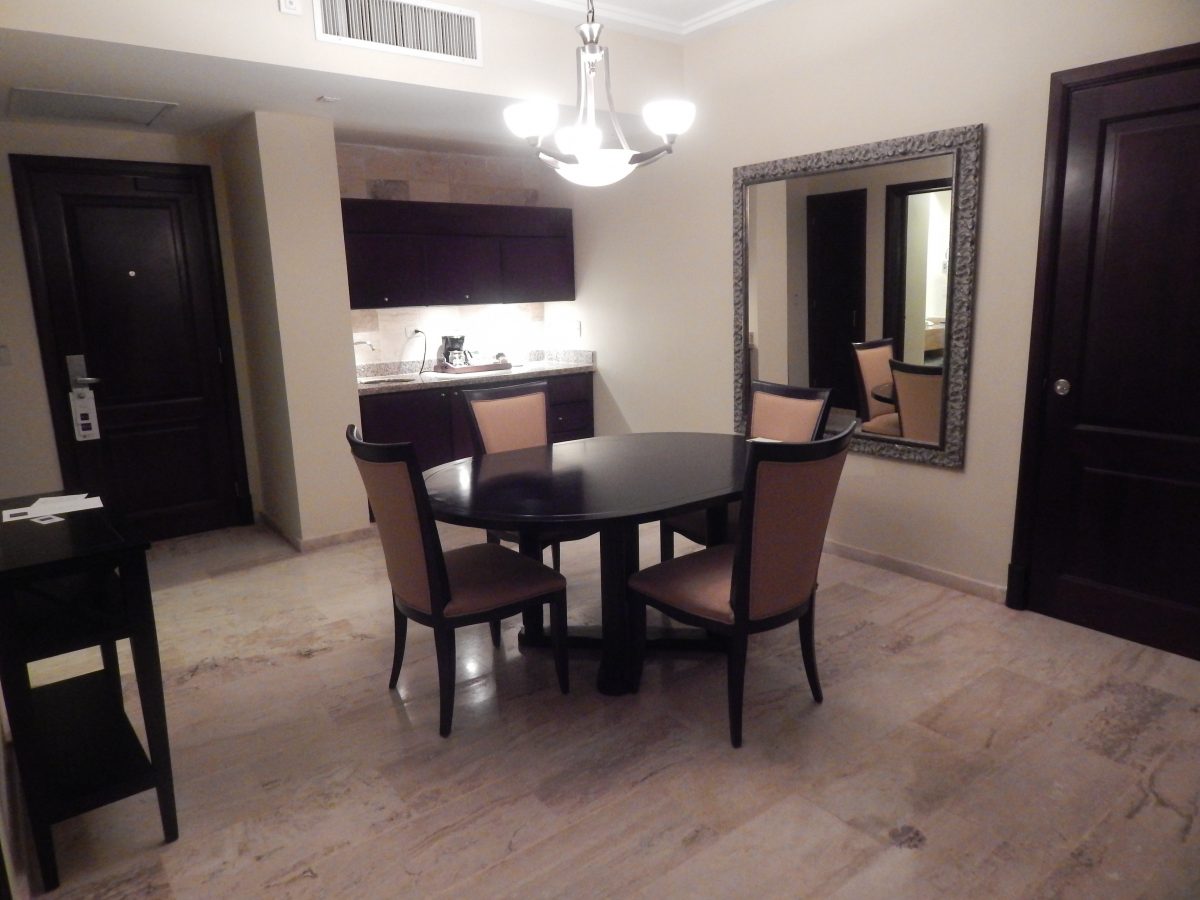 The bedrooms are designed with luxury and the ultimate comfort in mind. The bedroom is fitted with an air conditioner, essential for keeping cool the humid, Caribbean weather. My comfort was assured with bathrobes and slippers. The toiletry brand used by the resort is Thierry Mugler.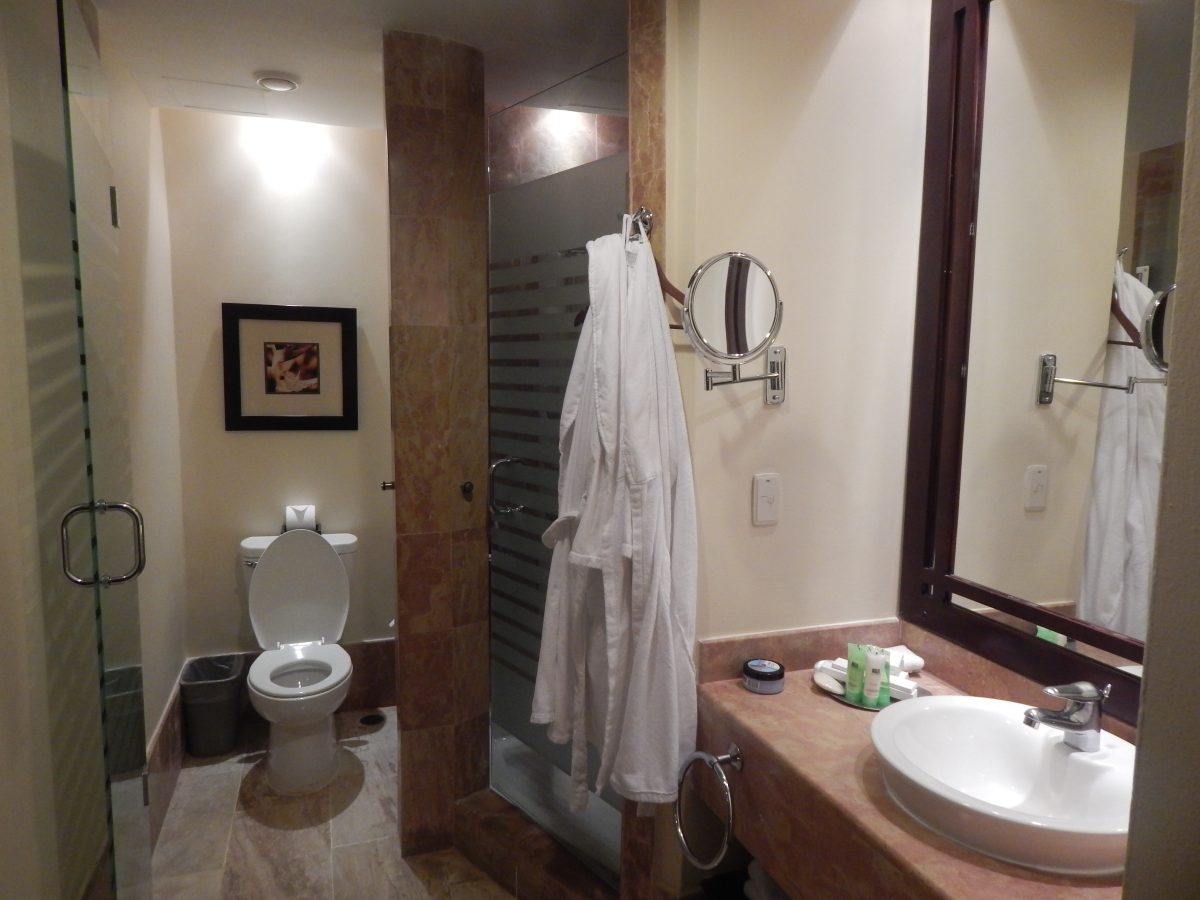 Food
This is an all-inclusive resort, and to my surprise, it was really all-inclusive! The minibar inside the room is included and is restocked once a day.
The Paradisus Punta Cana Resort has 12 restaurants and 10 bars. Most of them are included in your stay. The restaurants that serve breakfast are pretty much the same. I ate breakfast every morning at Gabi Club because it was the closest to my room. The buffet is standard, with lots of fresh fruits and yogurt, and all the egg and meat breakfast dishes you'd expect to see at a hotel buffet.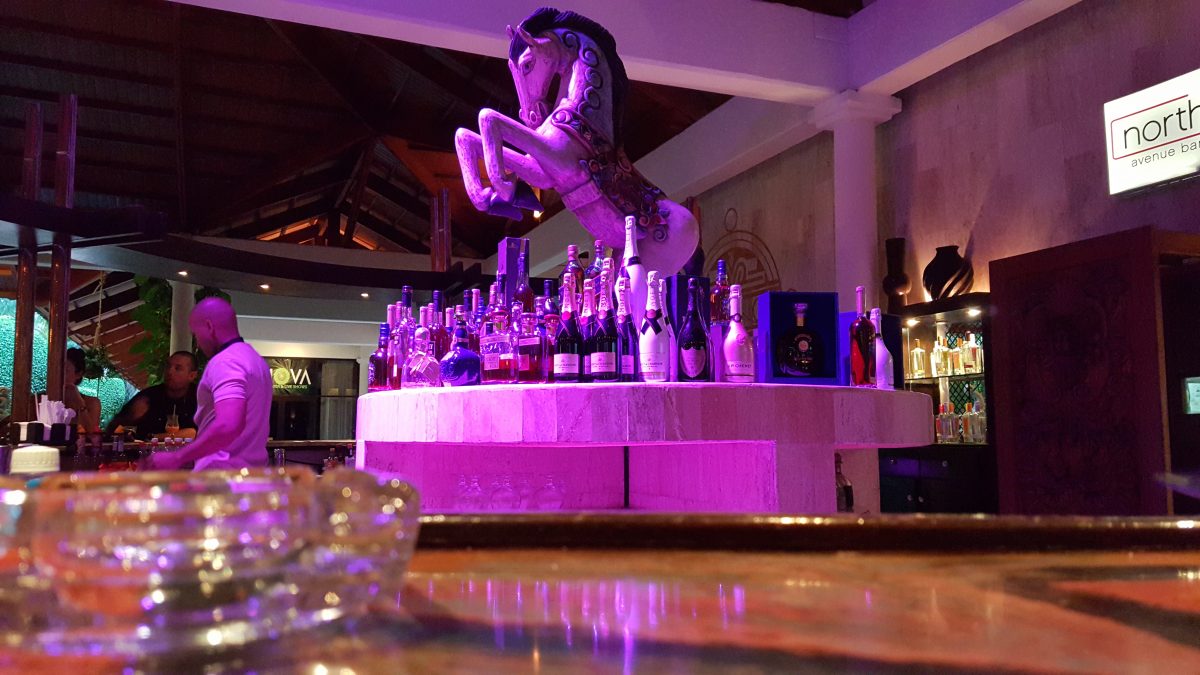 I had lunch at the nearest restaurant, usually at Gabi Beach. The lunch buffet includes hot and cold dishes and sweet treats.
For dinner you can choose from a la carte restaurants or buffet restaurants. You simply show up at the buffet restaurants, but if you want to dine at the a la carte restaurants, you have to make a reservation ahead of time. My reservations were handled by the concierge staff.
A wide range of alcoholic beverages is also included. They make the best Pina Coladas!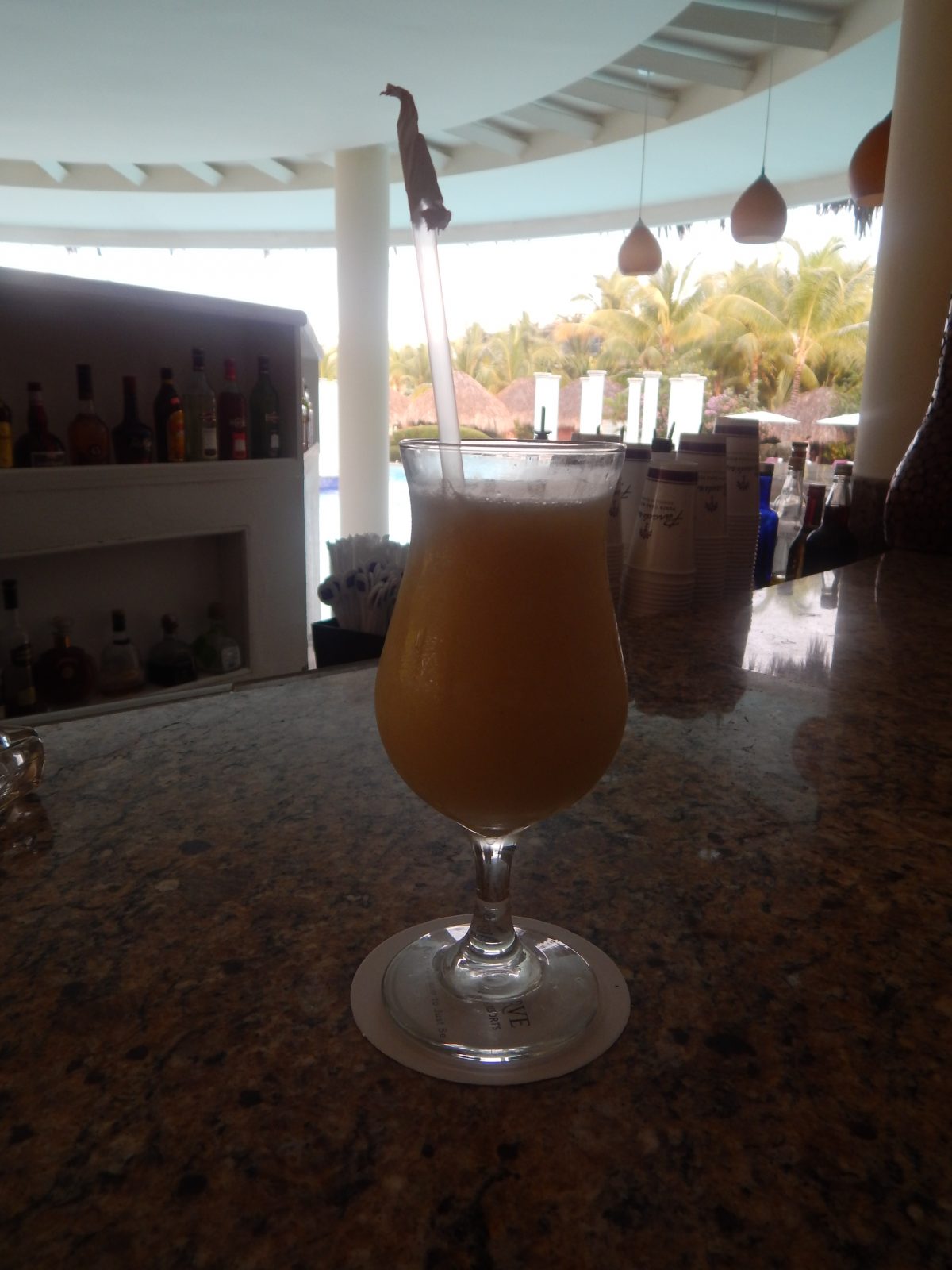 Overall the food was good, definitely above average, but nothing spectacular. Also, the number of vegetarian dishes on the menus was very limited.
Restaurant tip: My favourite restaurant was Vento. Be sure to eat at Vento at least once during your stay. Avoid Mole restaurant. The food was bad.
Hospitality
The staff members are all friendly, but pushy. Some of the maids do not speak English, but they are still friendly.
Our rooms are cleaned daily and there is a turn down service at night.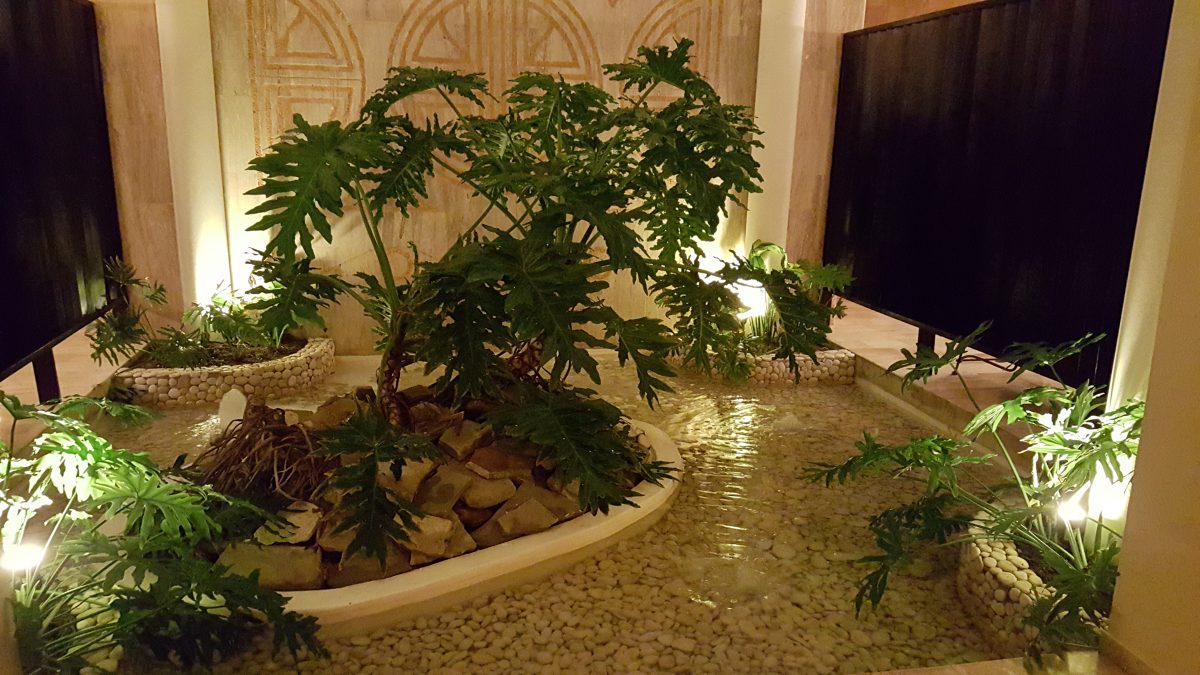 What I liked best:
The beautiful beach and best Pina Coladas I have ever tasted!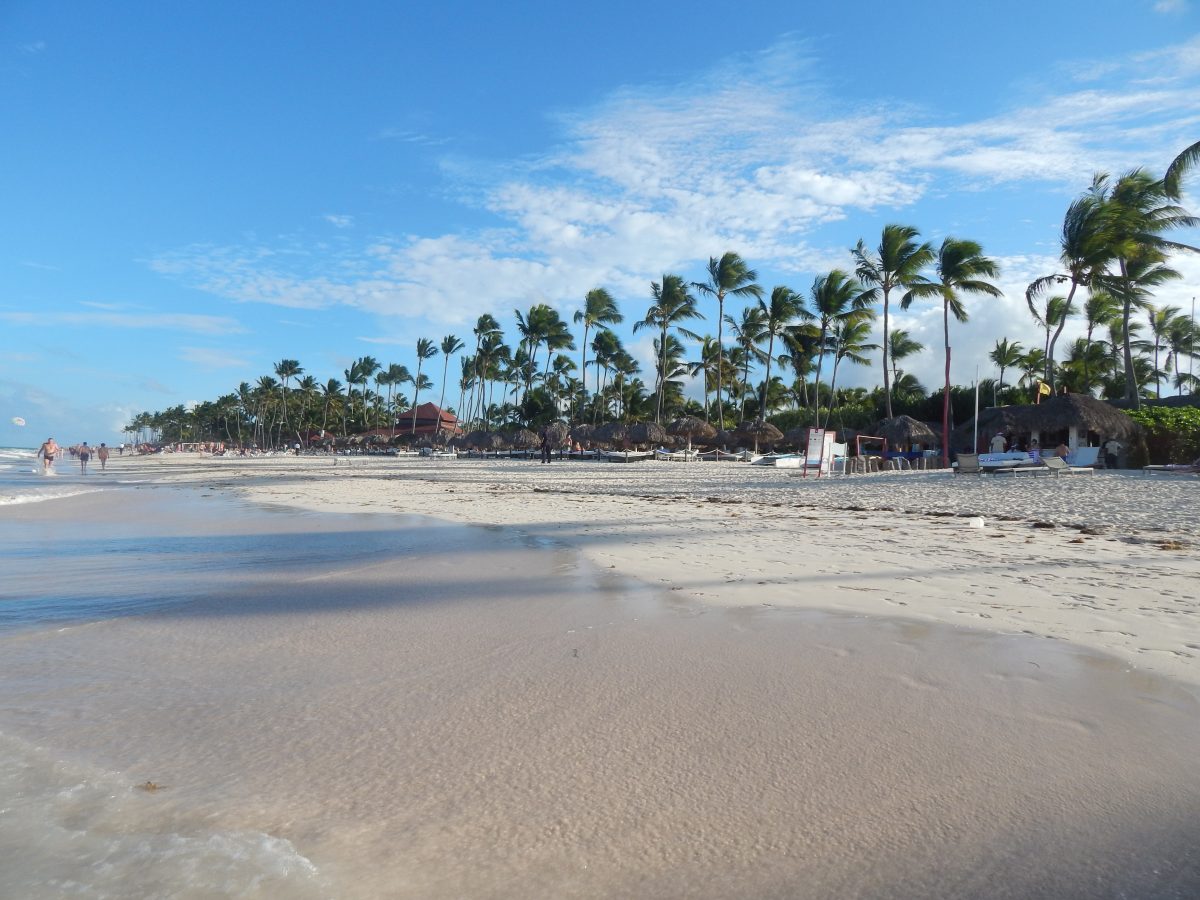 What I didn't like:
This was the deal breaker for me! The staff relentlessly hound you until you agree to go to a time-share meeting, lasting around 2 hours. In hindsight, I understand why they do this as the staff receive commission for every person they refer. So it's a way for them to earn extra money. But it's extremely annoying! I eventually agreed to go just to get them off my back (and the staff member asked so nicely), and I also received a cash voucher which I used to purchase an amber necklace at the resort shop.
I think this isn't limited to Paradisus Punta Cana Resort alone, but the hotel goes out of its way to isolate you from the rest of the country. To venture outside the resort grounds by yourself is not encouraged. In fact, they warn you against it and how dangerous the Dominican Republic is (Hello, have you been to South Africa?). I went to a nearby market with lots of stalls and a great cigar shop. I didn't feel unsafe for a second.
Would I stay here again?
Perhaps. To laze on the beach and drink Pina Coladas! But given the relentless pressure to attend a time-share meeting, I probably won't.