There are two kinds of people: dog people and cat people. I'm totally one of the latter, a cat person! Don't get me wrong, I love dogs. I'm the owner of the most adorable and loveable husky ever. But I would still describe myself as a cat person. Because my husband is allergic to cats, the likelihood of me owning a cat, in the immediate future at least, is slim to none. Therefore, I jump at EVERY opportunity I get to play with a cat. During my trip to Ostrava in the Czech Republic, I was delighted to find that the city had a cat café. I'd never been to one before, so I was dying to check it out. The cats (and the café) didn't disappoint!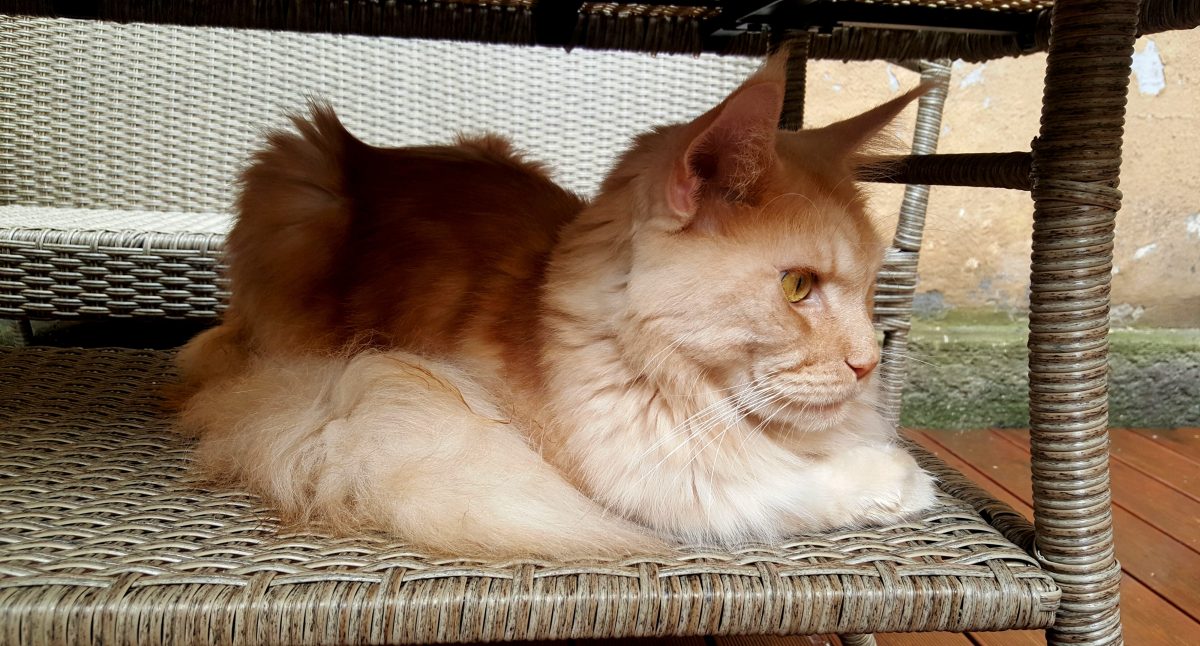 This cosy cat café is located in the centre of Ostrava, only 400 m away from Stodolni Street. Just look for the cat sign outside, you cannot miss it. The interior of the café is all about cats. I'm not only referring to the massive scratching posts and cat toys, but also the décor. Our feline friends are everywhere.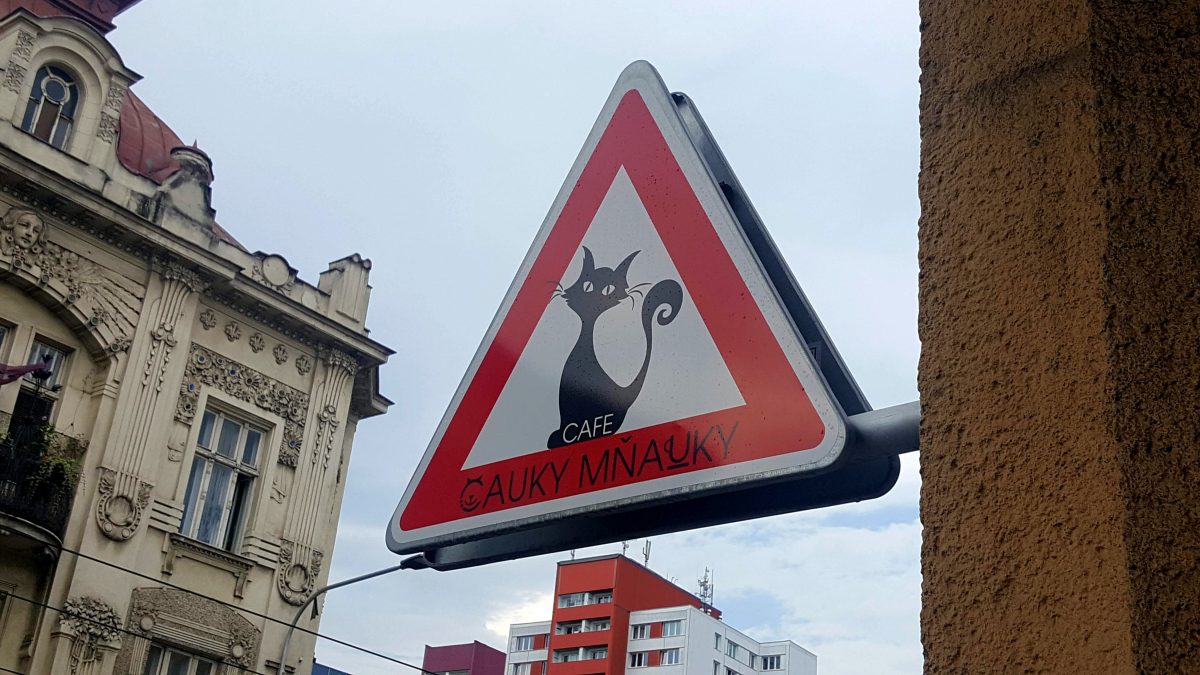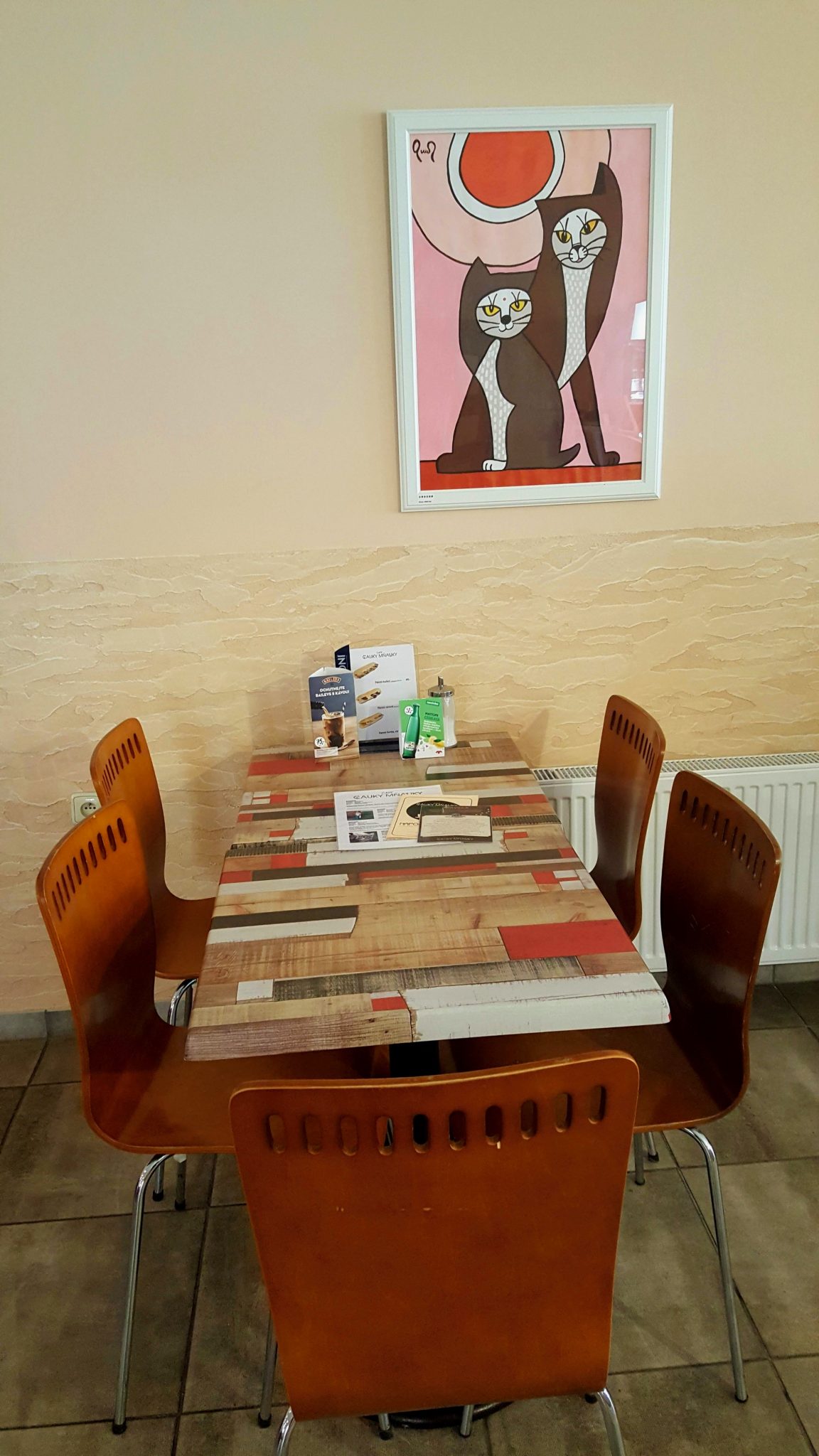 As soon as you enter the café, you'll see the cats. Either around your feet eager to say 'hello', or stretched out on the counter, like they owned the café. I was in cat heaven!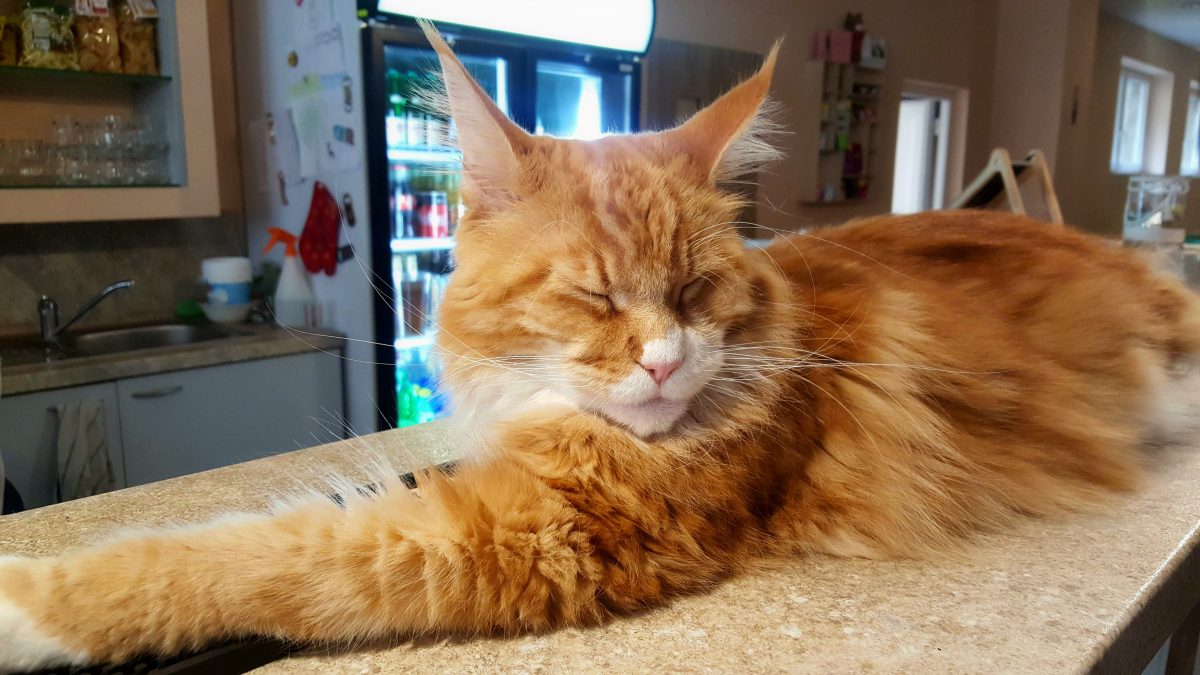 The cats
So how many fur balls can you expect to see? The café currently has ten cats, three of which are rescues. The cat café didn't feel crowded and I think there was enough space to accommodate each and every cat (and the cat humans too). All of them have adorable food or drink names, for example, Biscuit and Flat White. Some of the breeds include Main Coons and Ragdolls.  I liked all the cats, although some were more sociable than others. You know what I'm talking about? Some of them had that 'touch me with your eyes and not with your hands' look, while others were loveable. My favourite one was definitely the gentle and friendly Crepes.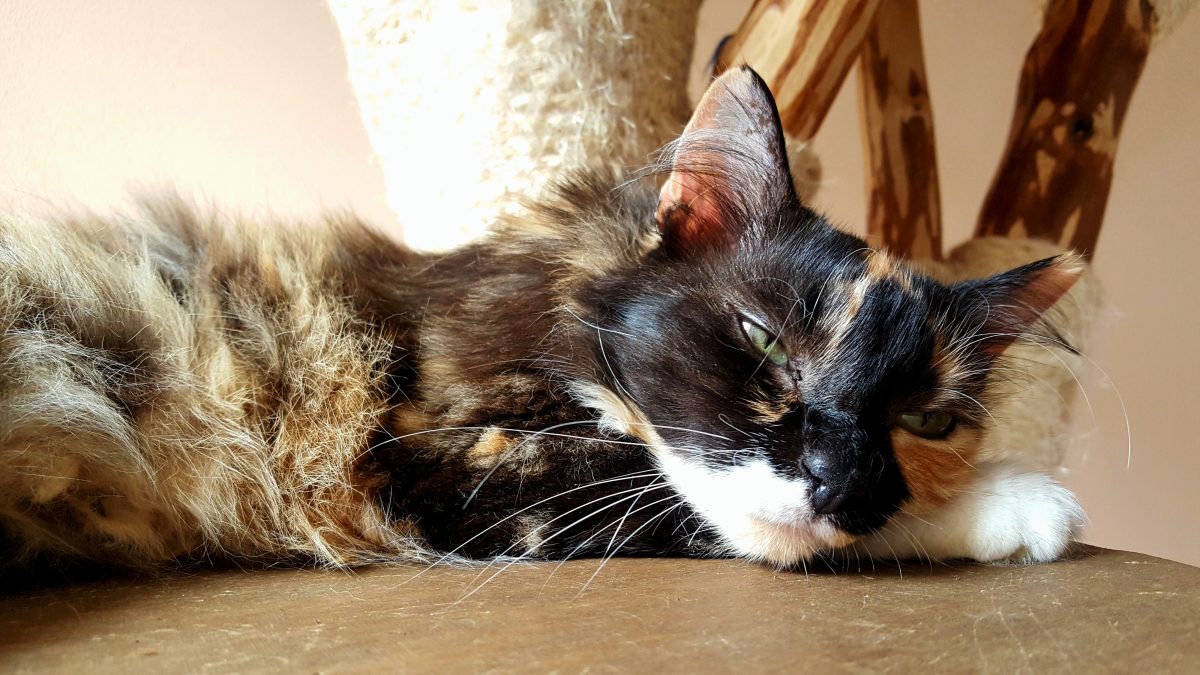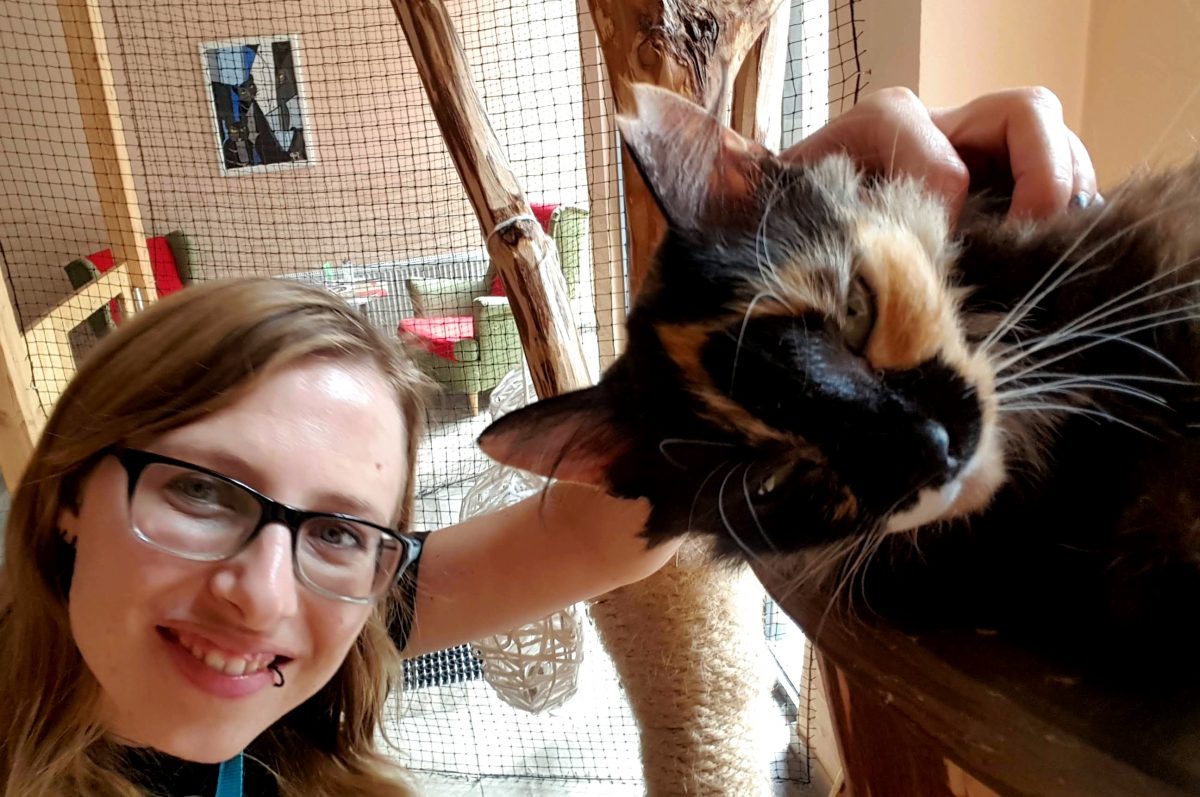 PS. You can find information about the cats on the tables. It's all in Czech…but hey, that's why we have google translate, right?
Drinks and sweet treats
The only thing that could have made this experience more enjoyable was if the café served great food, which they did! They had a selection of freshly baked cakes and tarts and an extensive menu with lots of beverages to choose from. I highly recommend the hot chocolate. It's thick and creamy and you can eat it with a spoon. You can choose between milk, dark or white hot chocolate. I also recommend the Karamelka, a custard tart topped with pineapple and caramel. Yum is all I can say because it was so delicious!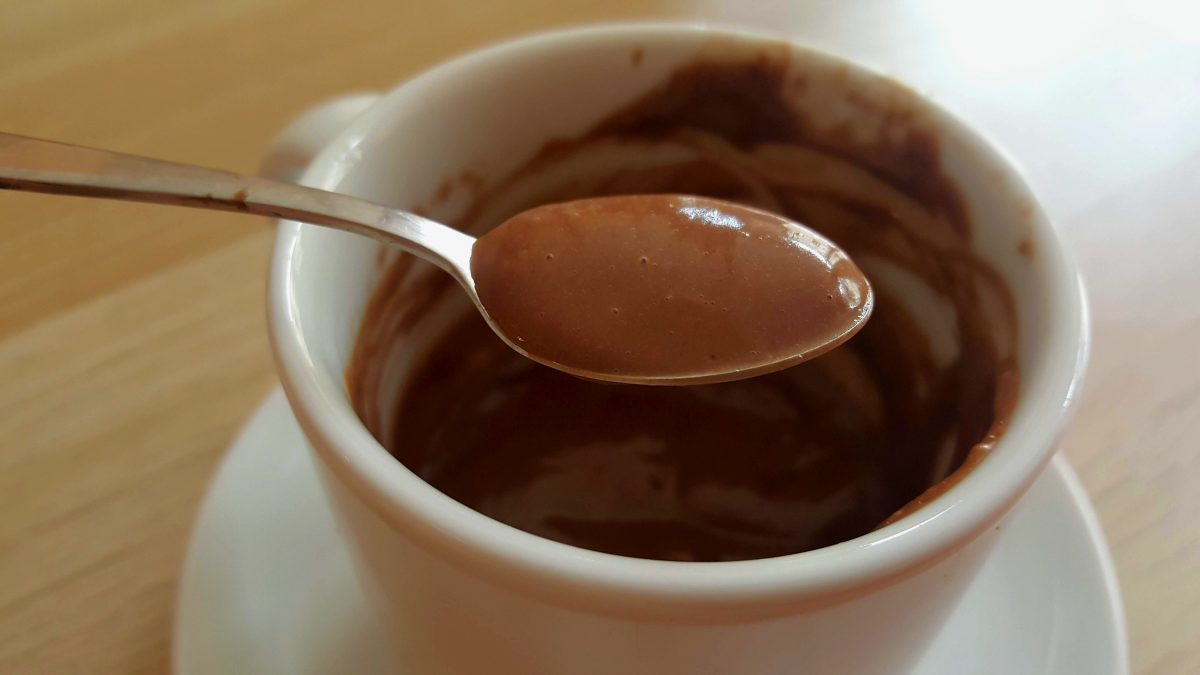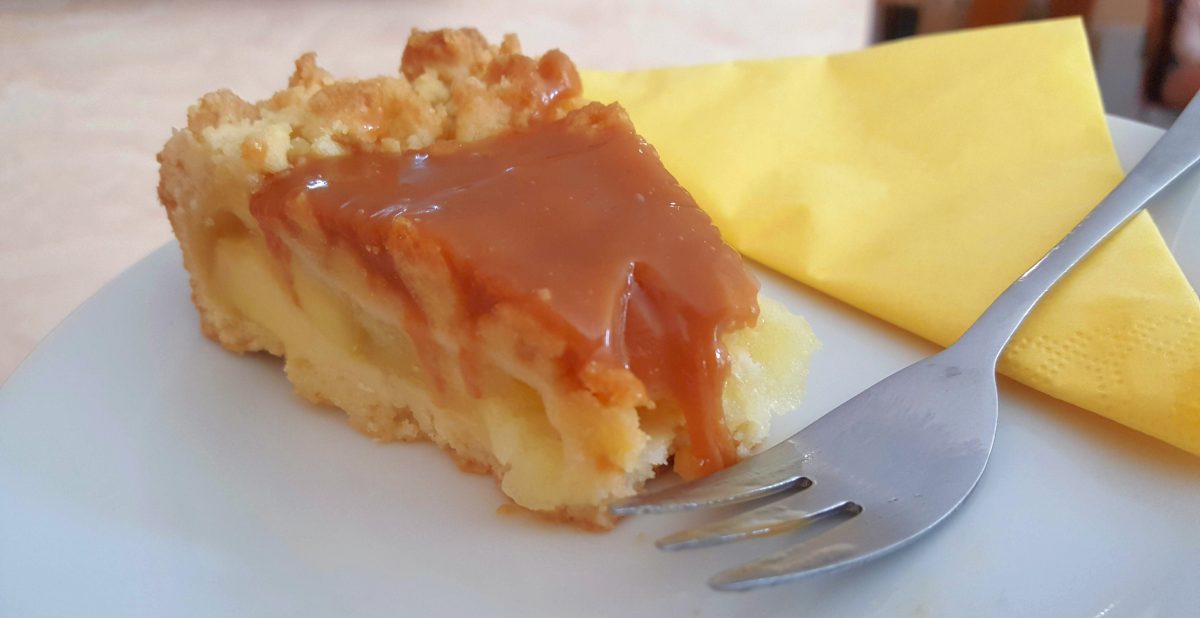 Should you find yourself in Ostrava, and you are a cat person like me, Café Čauky Mňauky is definitely worth a visit. If you've been, let me know which one stole your heart.
Save pin for later.