Straight up, being a vegetarian or vegan in the Czech Republic is difficult. You will struggle to find a decent place to eat. There will always be at least one vegetarian dish on the menu (usually the deep-fried cheese with salad or chips) at any given restaurant or pub, but you'll definitely not be spoilt for choice.
This was the case in Prague and also true for Ostrava. By the time I reached Cesky Krumlov, I didn't expect it to be different. Then I googled 'vegetarian/vegan restaurants in Cesky Krumlov' and the first and only name that popped up in the search results was Laibon. So, of course, I had to check it out for myself.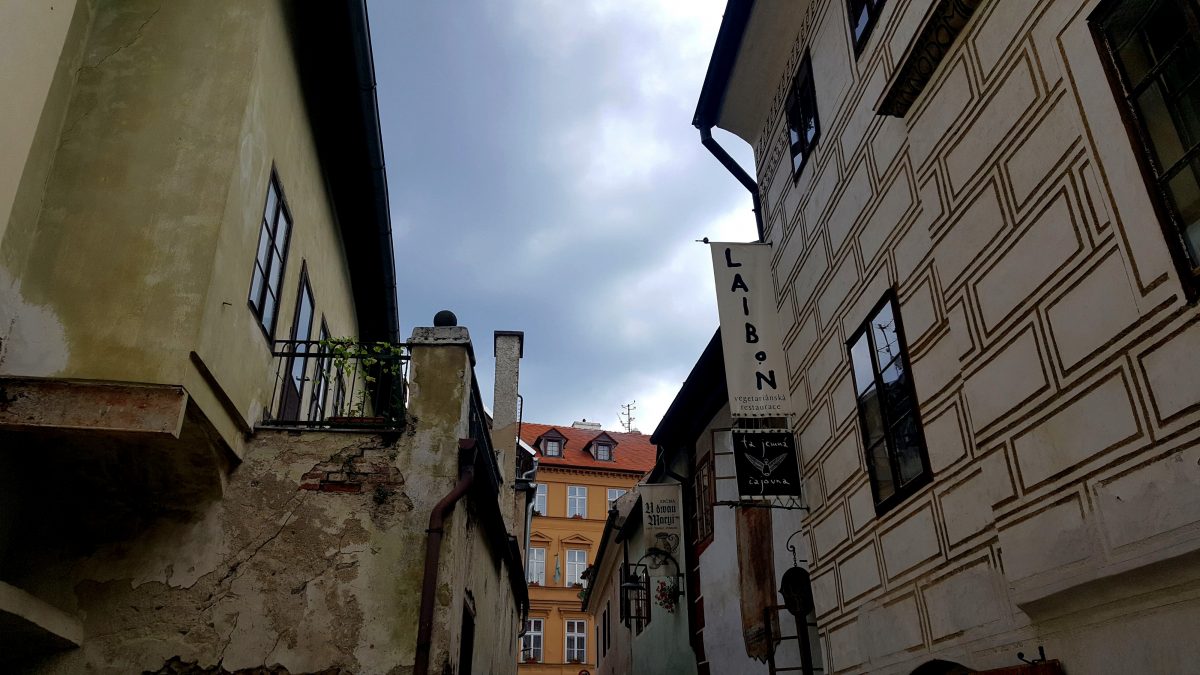 The food at Laibon
There is a small menu at the entrance to the restaurant, but that just gives you a taste of the dishes you can expect inside. The menu is extensive and at Laibon, you will be spoilt for choice. To my knowledge, vegetarian Czech dishes don't really exist. (If I'm mistaken, please let me know). Consequently, the menu has strong Asian influences with a focus on Indian cuisine.
It was difficult for me to choose a main, but I finally decided to try the Spiz which is essentially vegetable shishkebabs. Cubes of smoked tofu and seasonal vegetables served with a summer salad and tzatziki. The vegetables were cooked just right, well-seasoned and very tasty. The portion size was also perfect, leaving me with enough room for dessert. But I'm always game for something sweet…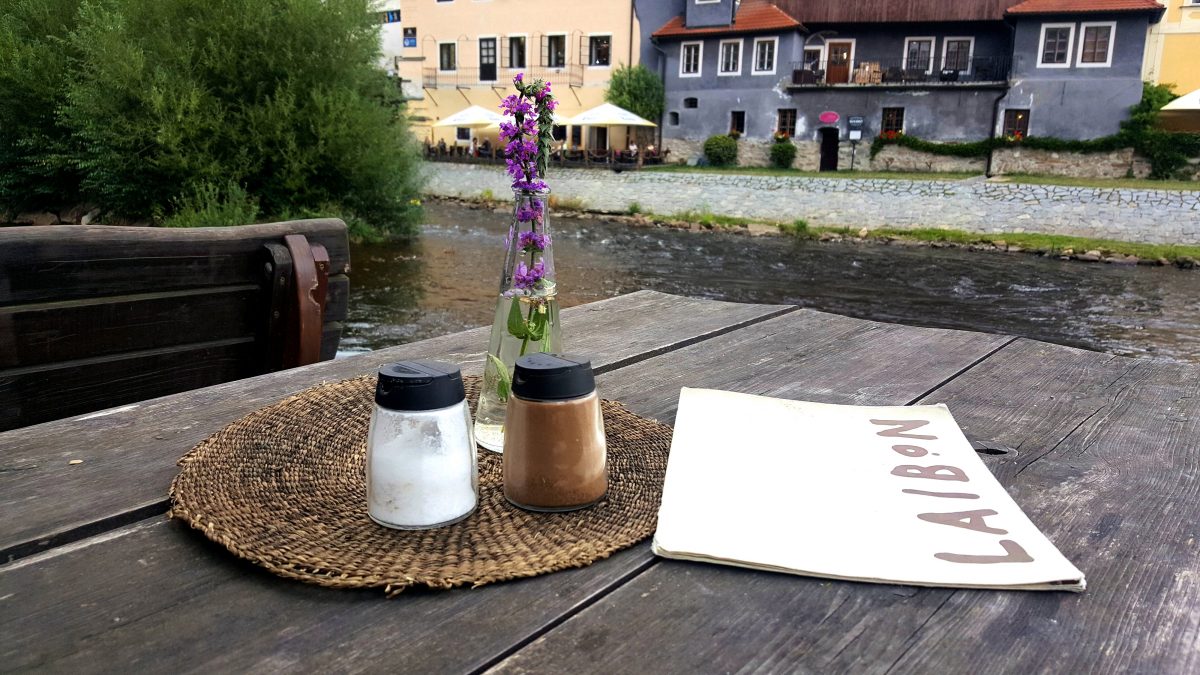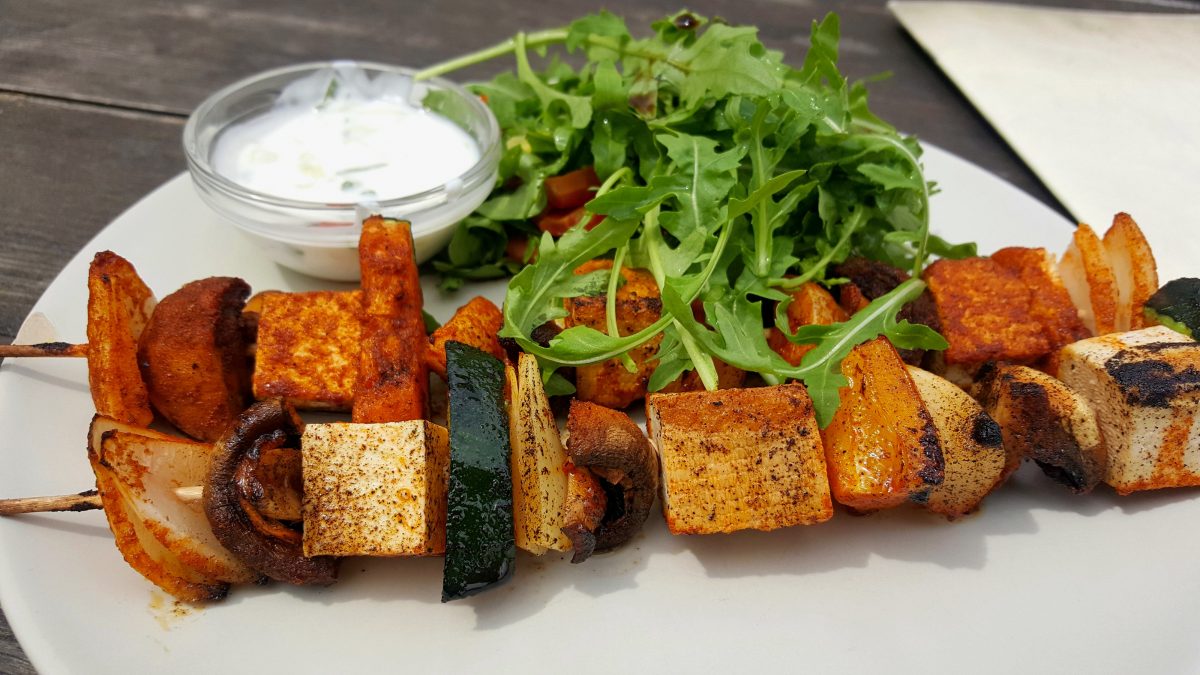 For dessert, I had the Borka (blueberry dumplings served with yogurt and caramel). The blueberries were replaced with apricots, which I didn't mind. To be completely honest, I was a little bit disappointed in the dumplings. They were a bit chewy, not as soft as I expected. Also, the filling was sparse with only a small dollop of caramel sauce. And the dumplings were store-bought, not home-made as the menu said. Overall they were okay, but not great. My suggestion is to pick any other dessert on the menu.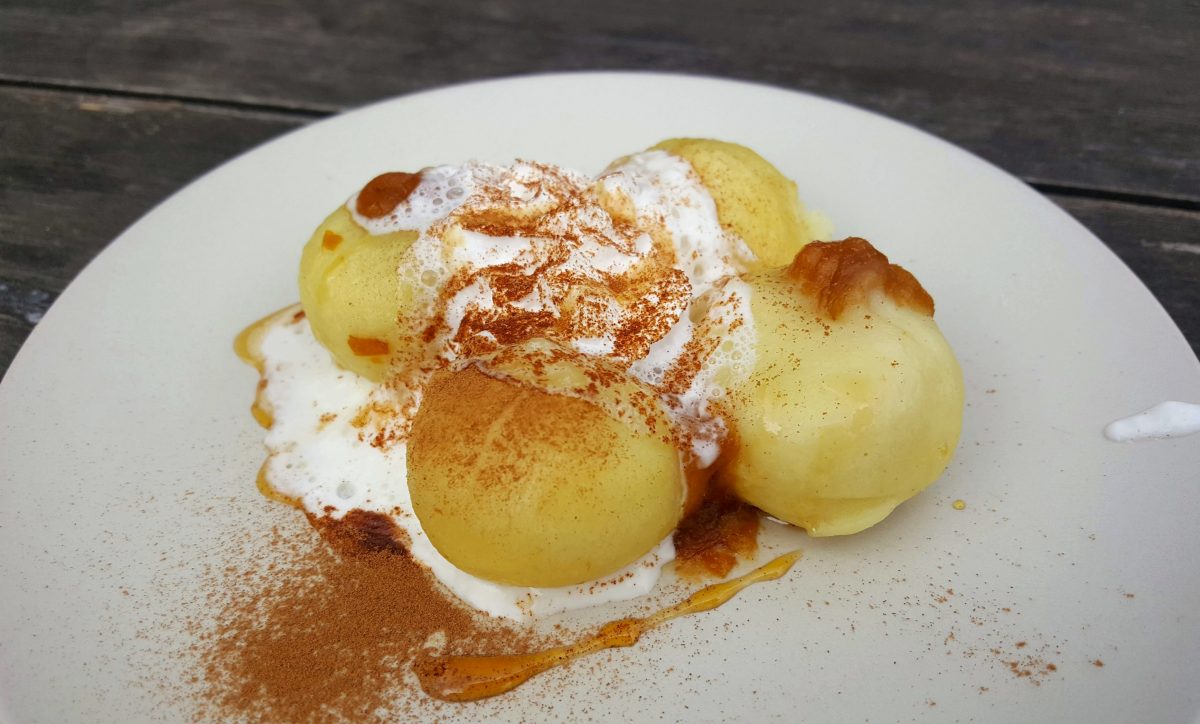 Dining with a view
Apart from enjoying the great food at Laibon, another reason to dine here is the incredible view. It's right on the banks of the Vltava River with a great view of the Cesky Krumlov Castle. Just check out this photo…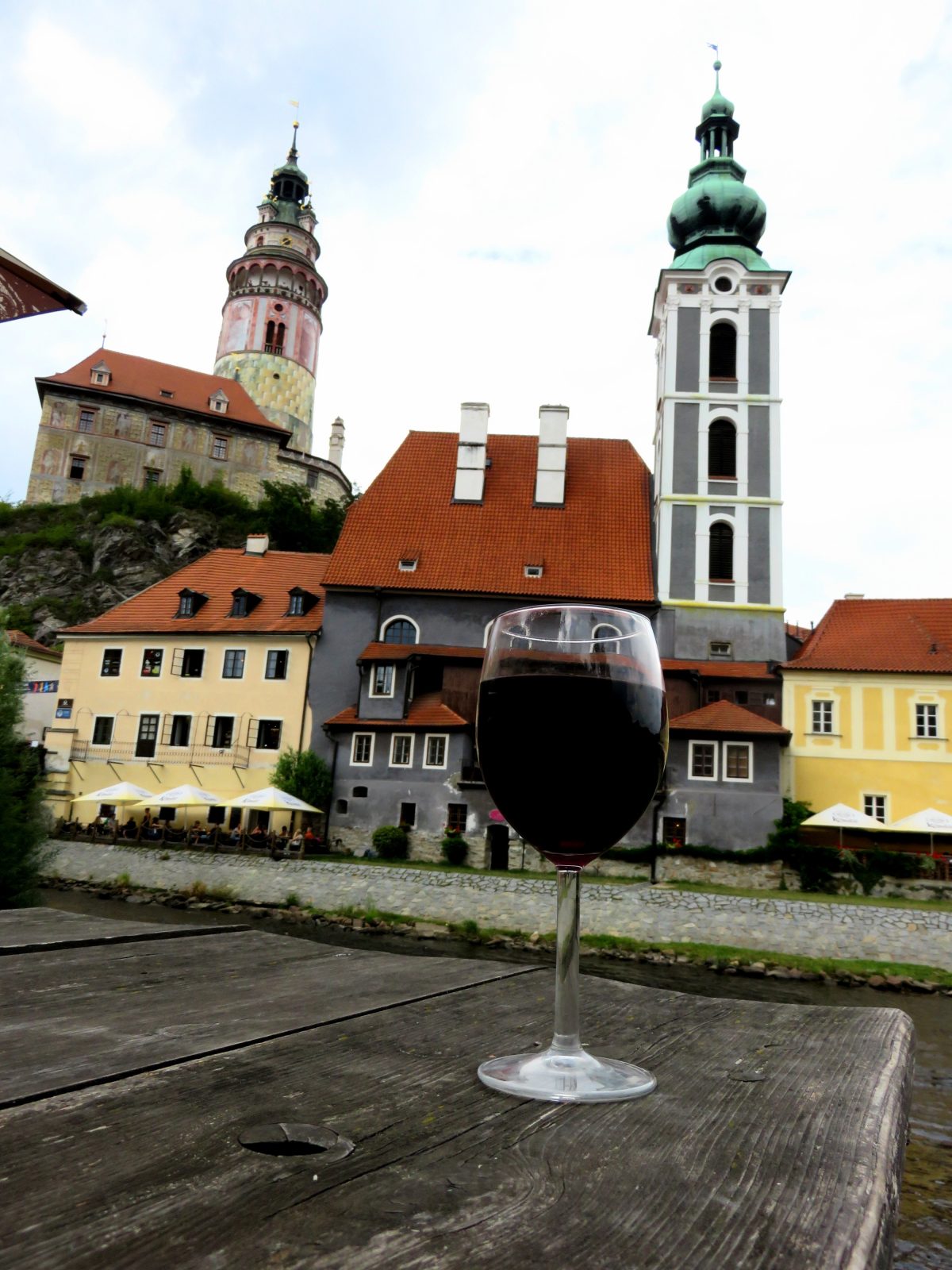 The price tag
A main at Laibon is going to cost you around 200 CZK. Honestly, it's a little bit pricey by Czech standards, not by western European prices that I'm used to. Just saying. The total for my whole meal (main, dessert and a glass of red wine) was just over 400 CZK (around €15). Totally worth it by the way.
My verdict
I met David, the owner/manager. He is a friendly, outgoing person who knew surprisingly a lot about the political situation in South Africa. Anyway, every vegetarian and vegan should definitely have a meal at Laibon. The food is great and fresh and the view is to die for. The service was great and the restaurant was busy, which is always a good sign.
Have you eaten at Laibon and what did you think? Let me know in the comment section below.