Catching an early morning flight from Vaclav Havel Airport just outside Prague? Consider spending the night before your flight in the 4* Gardencourt by Marriott just opposite Terminal 1.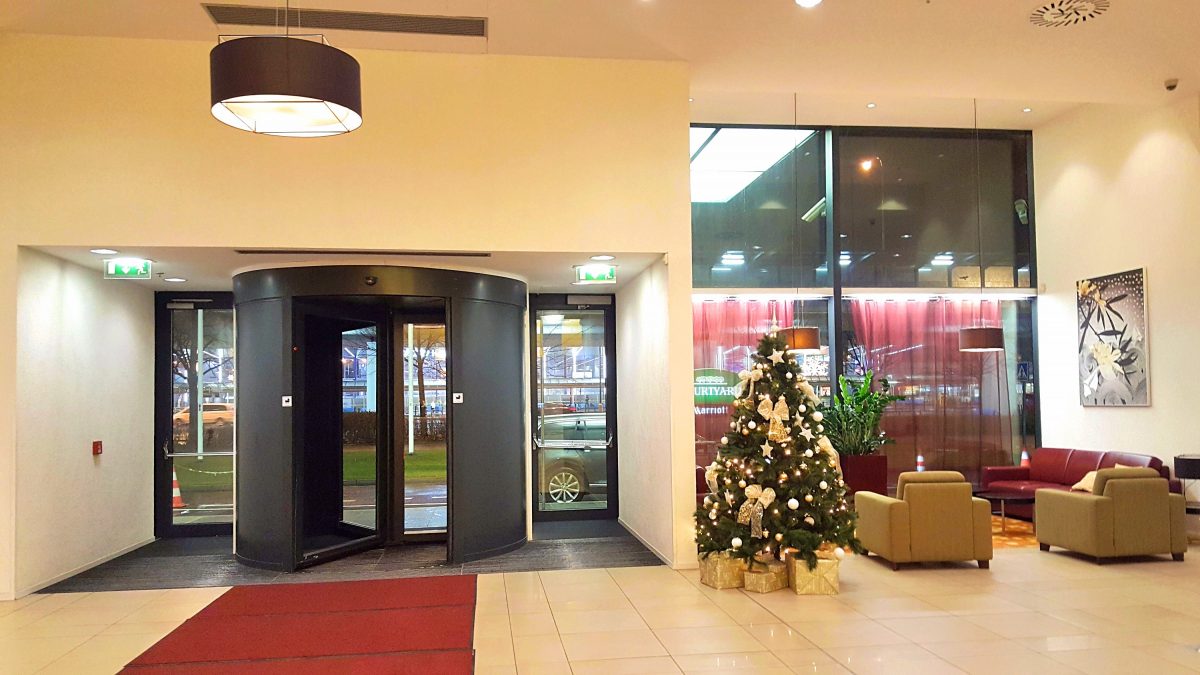 When I arrived
Check in was painless and easy. If you don't already have a Marriott Rewards card, one will be issued to you free of charge.
Rooms 
I stayed in a non-smoking double room on the third floor of the hotel. The room is pretty standard: a king-sized bed, a desk, and chair, minibar, tea and coffee making facilities, closet with air-conditioning and heating. The room is comfy and the perfect place to rest before or after a flight.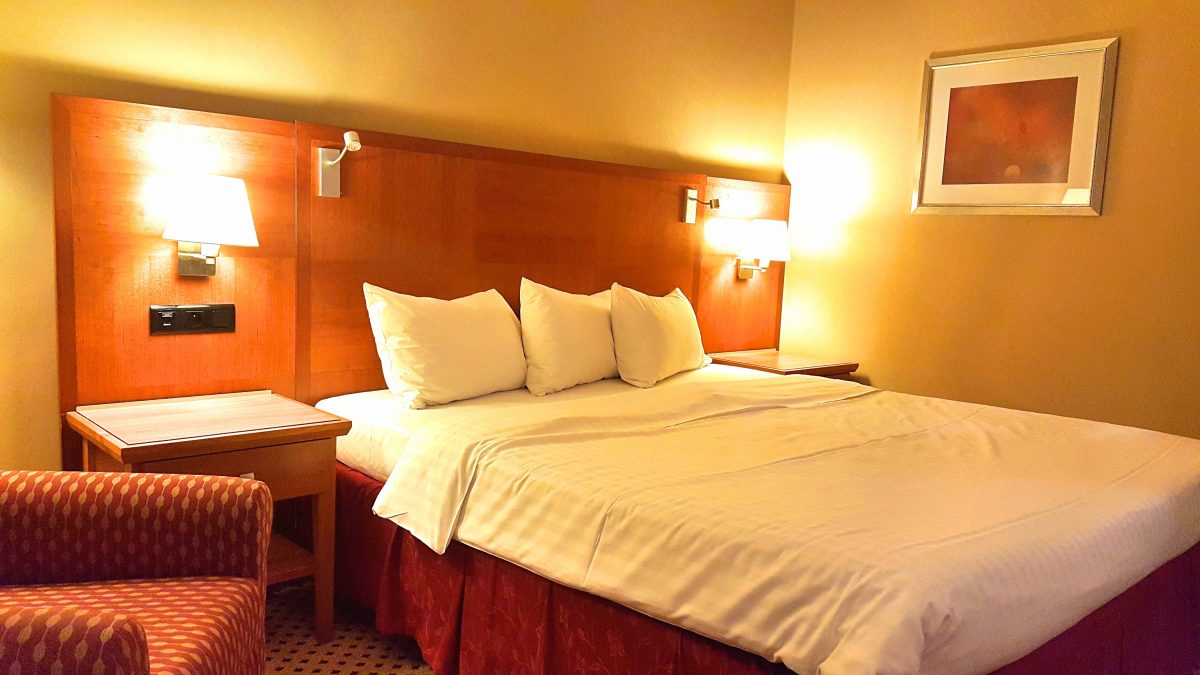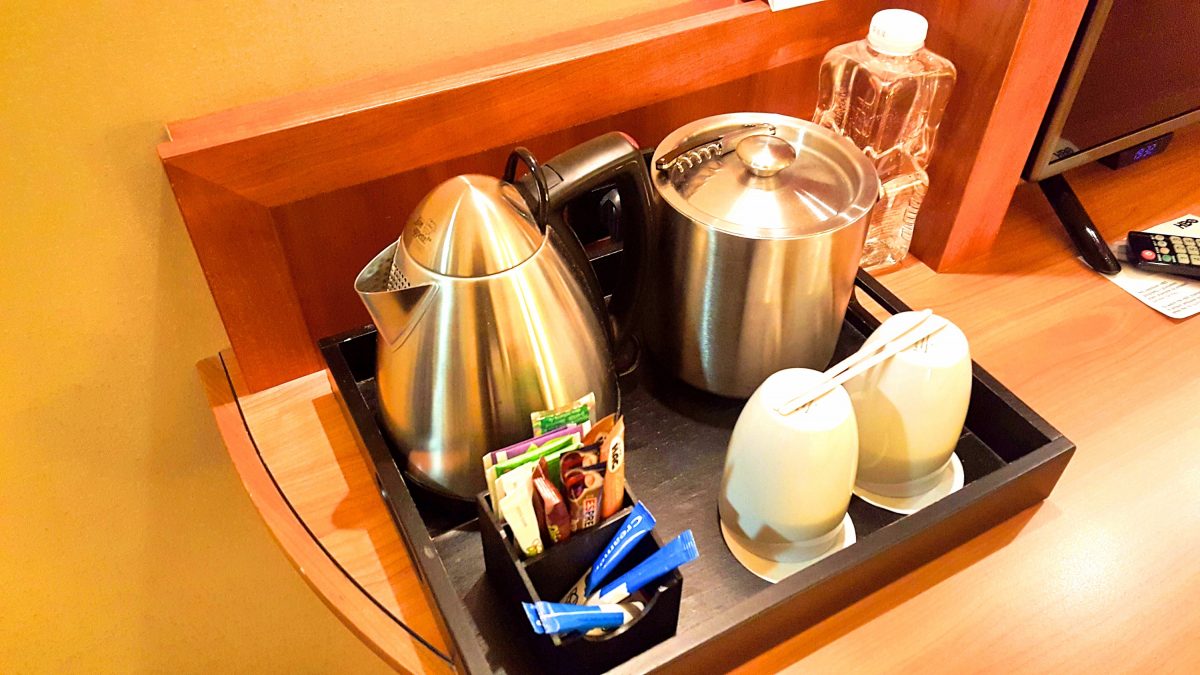 The ensuite bathroom has a shower, wash basin and toilet. Your complimentary toiletries are waiting for you in the bathroom.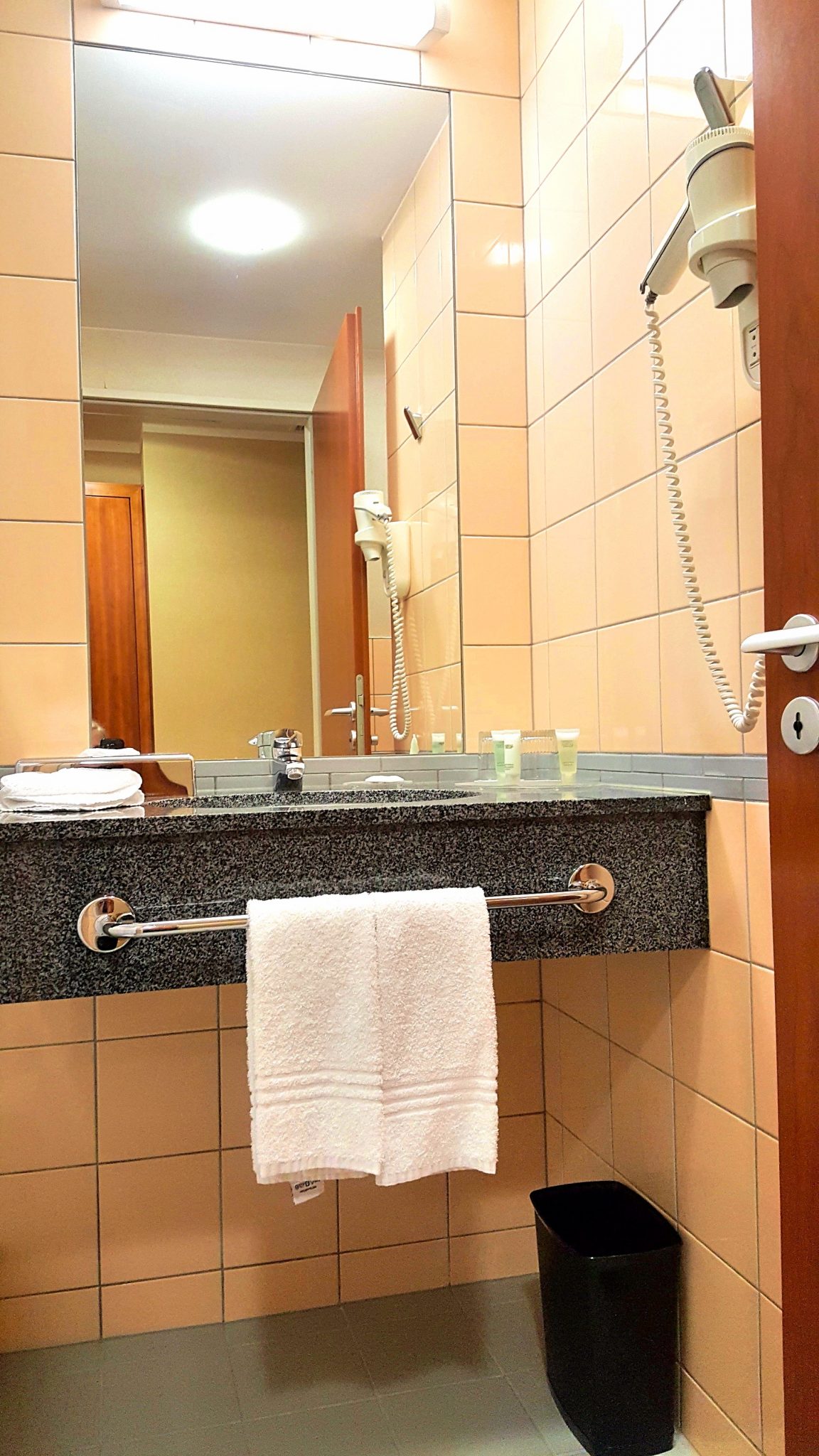 Hotel facilities
The Gardencourt has a fitness center on the second floor and a rather pricey restaurant on the third floor. Free WiFi is available throughout the hotel.
Staff members
The hotel staff members are friendly, welcoming and very helpful. Basically, they know what they're doing.
Breakfast
Due to an early morning flight, I was unable to eat breakfast at the hotel. However, a takeaway breakfast packet was prepared for me upon request. I loved the breakfast packet (it felt like opening a lucky packet)! Inside you'll find water, yogurt, a sandwich, a muffin, an apple, a pear, and cookies. Really a lot of food and it was so tasty! You can order your breakfast packet the night before.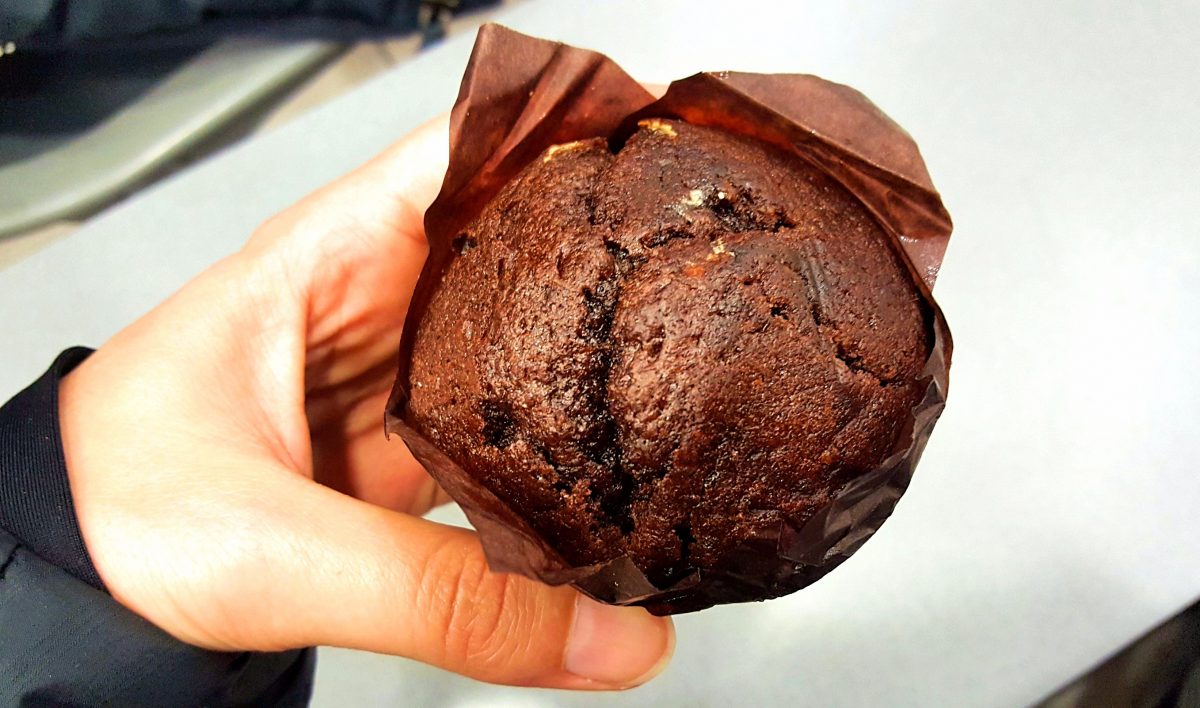 What I didn't like
I only spent one night in the hotel, but my overall first impression was positive. The only thing that bothered me was the overpriced restaurant.
What I liked best
The best feature of the hotel is its proximity to the airport. The bed was comfy too! 
Would I stay here again? 
It depends on what my needs are. In this instance, I arrived at night and I had an early morning flight again. It didn't make sense for me to stay in Prague with my schedule.
If you are in the city for a couple of days, I wouldn't necessarily stay here. I'd find a place in the city center. 
Tip
I was starving but the food in the restaurant was seriously overpriced. Luckily for me, there is a Billa Supermarket at Terminal 1 inside the airport. That's definitely your best and healthy option for food at the airport.