I was searching for accommodation in Bangkok. The hotel had to tick three boxes: it had to be affordable, clean and centrally located. Enter Roof View Place. This budget hotel/hostel is located in the centre of Bangkok. The Grand Palace is only 2 km from the property while China Town is only 4 km away. Roof View Place had mixed reviews online. For the most part, it was positive, but I decided to check it out for myself.
Rooms
I stayed in a standard double room on the fifth floor. To be honest, I didn't expect much, but the room pleasantly surprised me. It's very basic, with no added luxuries, but it's tidy and clean. The double bed is two single beds pushed together. The bedroom has air conditioning, a TV, and a mini refrigerator, with a bottle of complimentary water every day.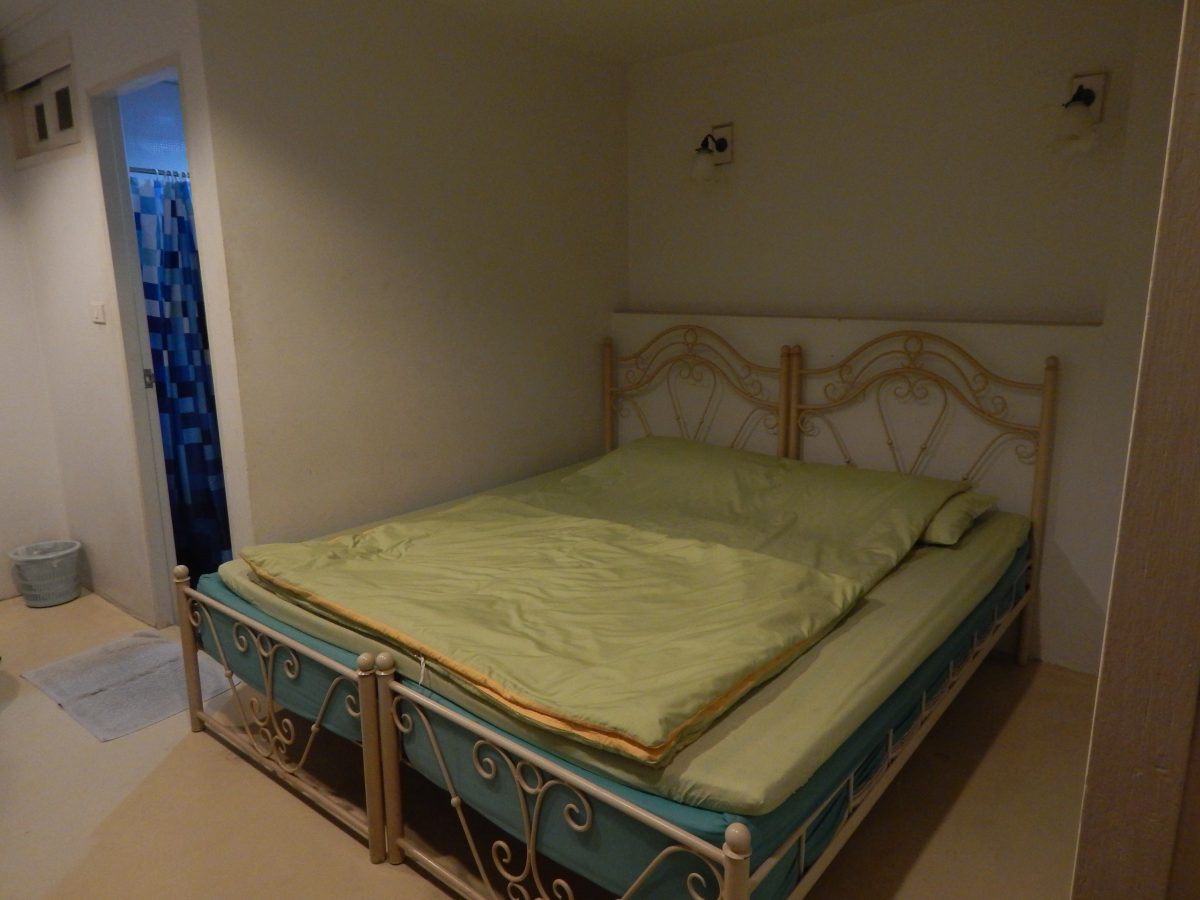 The best part of the room for me was the balcony! I loved the view of an ordinary, residential Bangkok neighbourhood.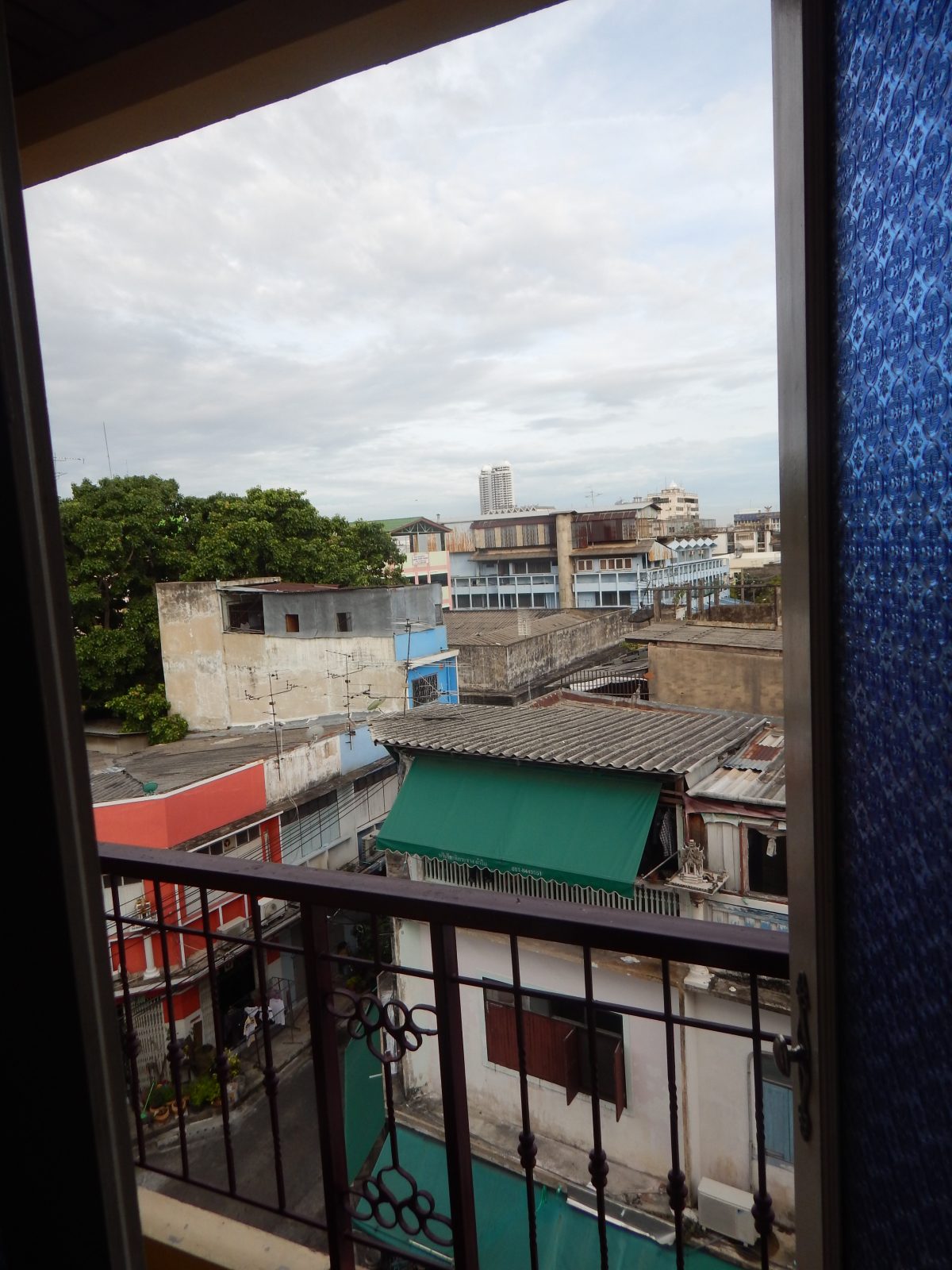 The ensuite bathroom was small and little bit dated, but clean. The bathroom has a toilet, a washbasin, and a shower with hot water and great water pressure. There is a central dispenser for soap and shampoo in the shower.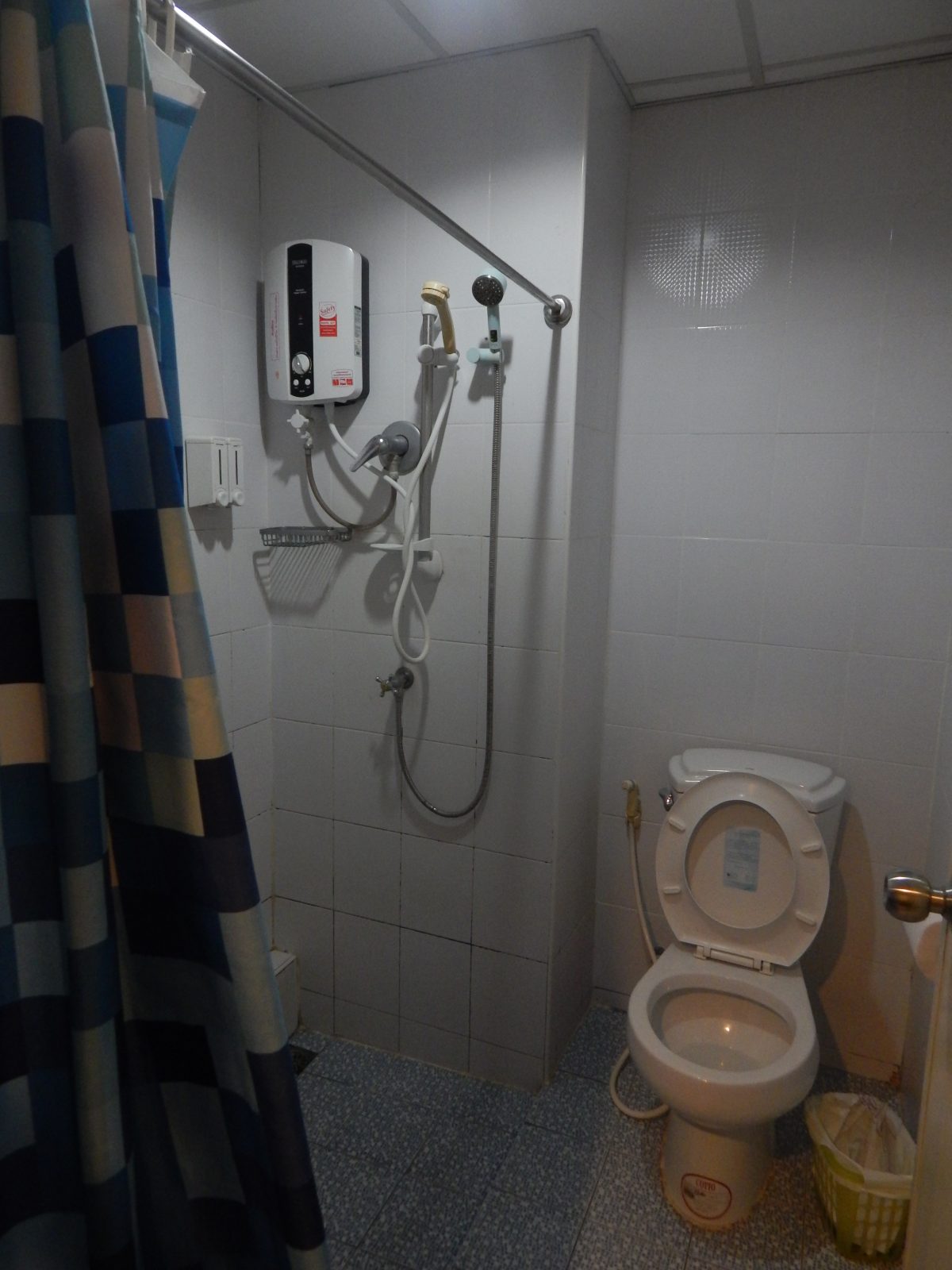 Facilities
Roof View Place has a sometimes-working lift for luggage, which is helpful if you have a room on the top floor.
Free WiFi is available throughout the property, with a different password for each floor.
A basic breakfast is included in your stay.
Staff members
For the most part, the staff members were great. The daytime receptionist was very friendly and accommodating. The breakfast ladies were also friendly, although they didn't speak much English.
The night receptionist was a disaster! She was rude, unfriendly, and spoke to me like I was a child.
Breakfast
A very basic, minimalist but tasty breakfast is included in your stay. The spread includes two kinds of fruit, bread, eggs, garnish (tomatoes, onions, peppers etc.) and a spicy Thai noodle dish. Tea and coffee are also served.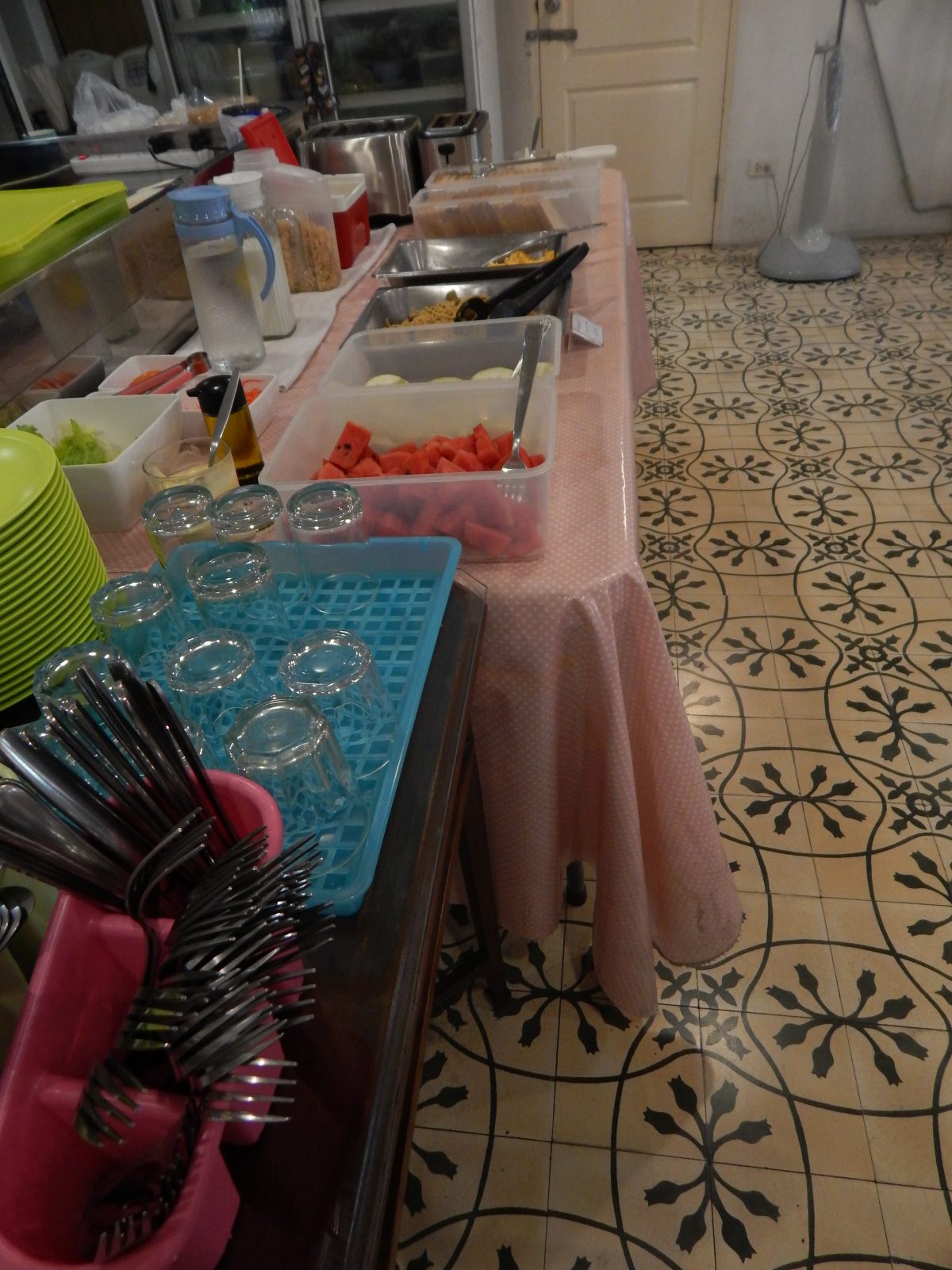 What I didn't like:
The very rude night receptionist! I so enjoy it when people talk to me like I'm a child!
Although the breakfast is sufficient, there is not a huge variety available.
What I liked best:
The rooms were better than I expected. It's good for a short stay in the city.
The location of the hotel. Just down the street was a couple of great bars and just opposite the hotel is a massage parlour. It is also close to a couple of major Bangkok attractions.
Would I stay at Roof View Place again?
I'm not sure. I loved the location of the hotel, but perhaps there are other, better properties in the area. My stay at Roof View Place was pleasant, but it wasn't great. If you want great, keep looking.
Tip
If you are visiting Bangkok during the summer time, I cannot stress how essential a bedroom with an air-conditioning unit is! It makes the hot nights bearable!