King's Day is probably the biggest celebration in the Netherlands. It's a national holiday where the whole country celebrates the birthday of King Willem. In Amsterdam, it's basically one big street and canal party. Here's what you need to know about celebrating King's Day in Amsterdam.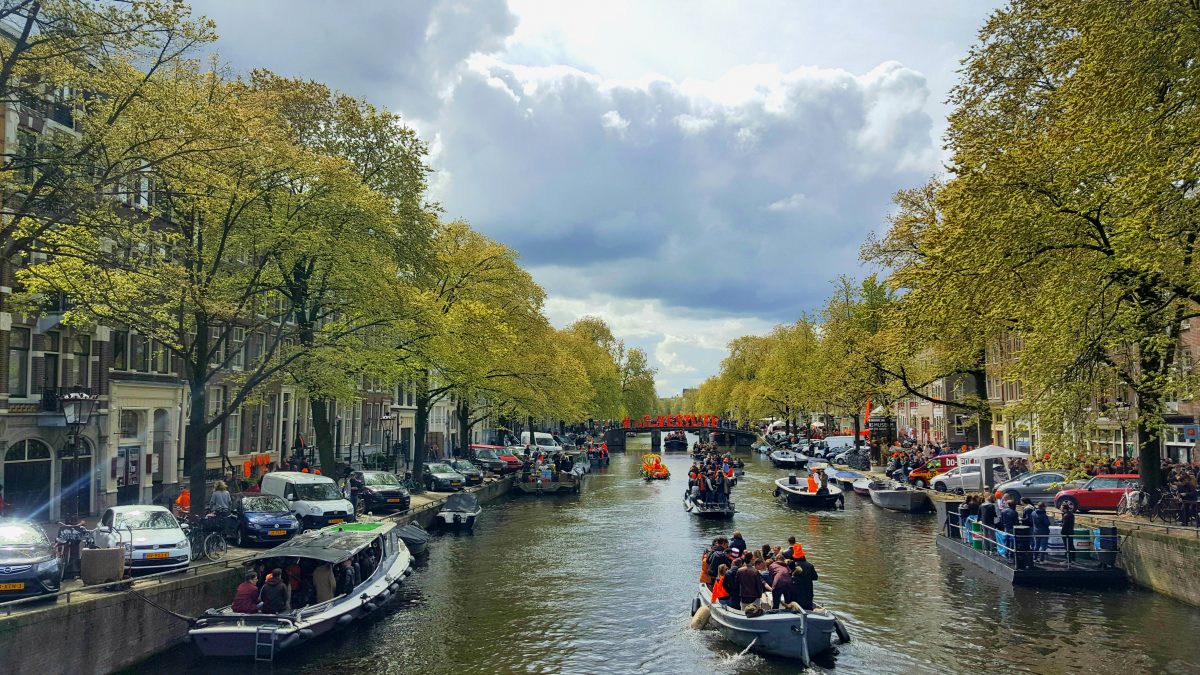 The party starts the previous night (aka King's Night)
The King's Day celebrations kick off early, as in the night before. Clubs have exclusive parties with a cover charge (usually around €30) that includes a couple of drinks. If you are looking for something cheaper, I suggest you explore the area around the Nieuwmarkt metro stop. The vibe in this area is great with lots of free music shows in the streets. There are also loads of restaurants where you can grab something to eat.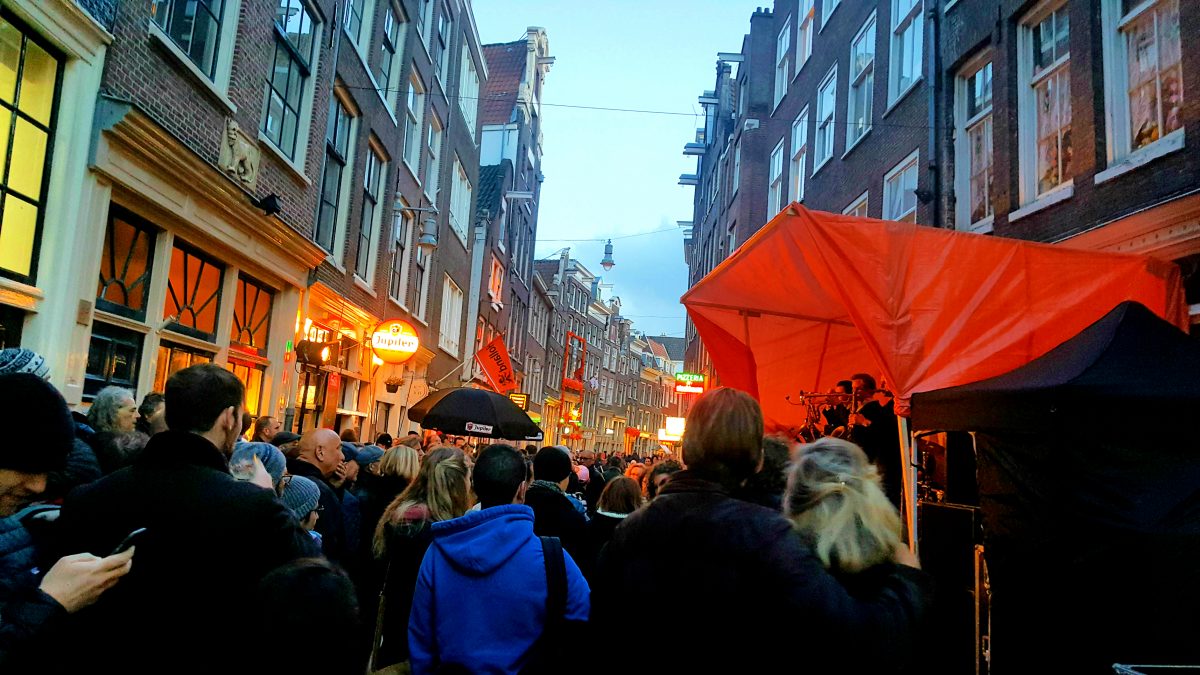 Amsterdam shuts down
To a certain extent, the city shuts down. Specific areas of Amsterdam are blocked off for cars, trams and buses and regular routes are disrupted. Also, most of the shops and museums are closed on King's Day. The only shops open will be restaurants and shops selling orange and touristy merchandise.
That doesn't mean that nothing is happening. Quite the opposite actually. Crowds of people everywhere. All the action takes place in the streets and on the canals. Check out the photo below!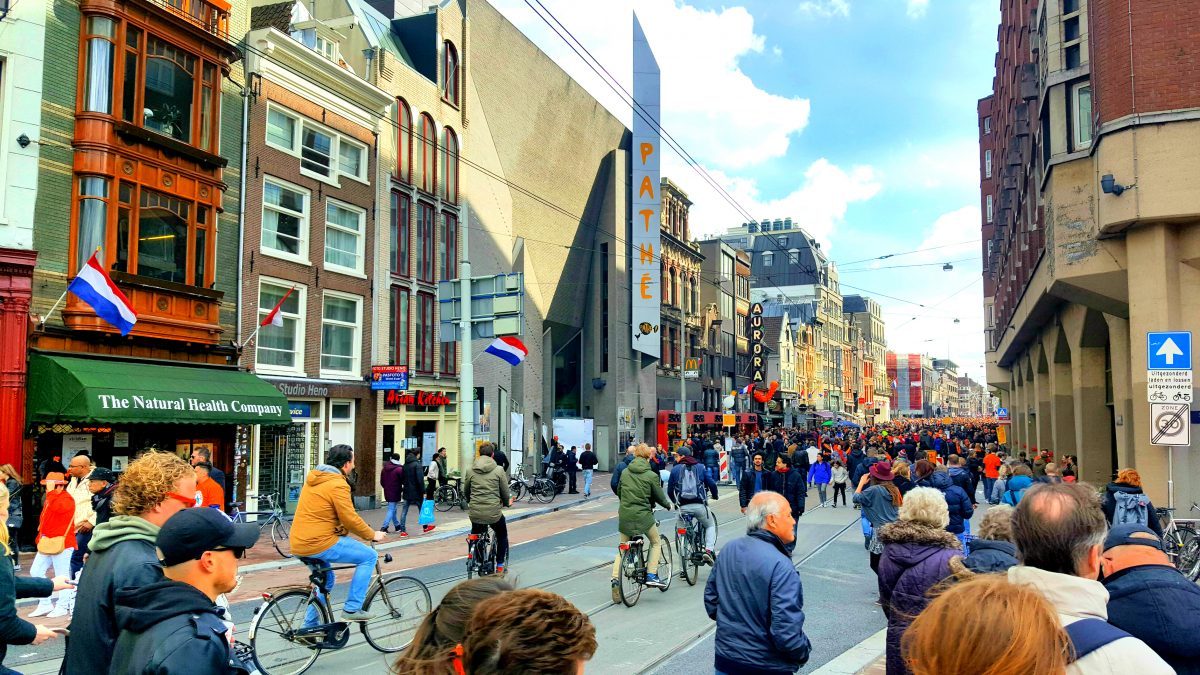 People dress the part
Although orange is conspicuously missing from the Dutch national flag, it's their national colour. On King's Day, everybody wears something orange – shirts, sunglasses, wigs, crowns etc. I saw some pretty wacky outfits! The craziest thing I saw was a guy dressed from head to toe in royal attire, looking like an orange king.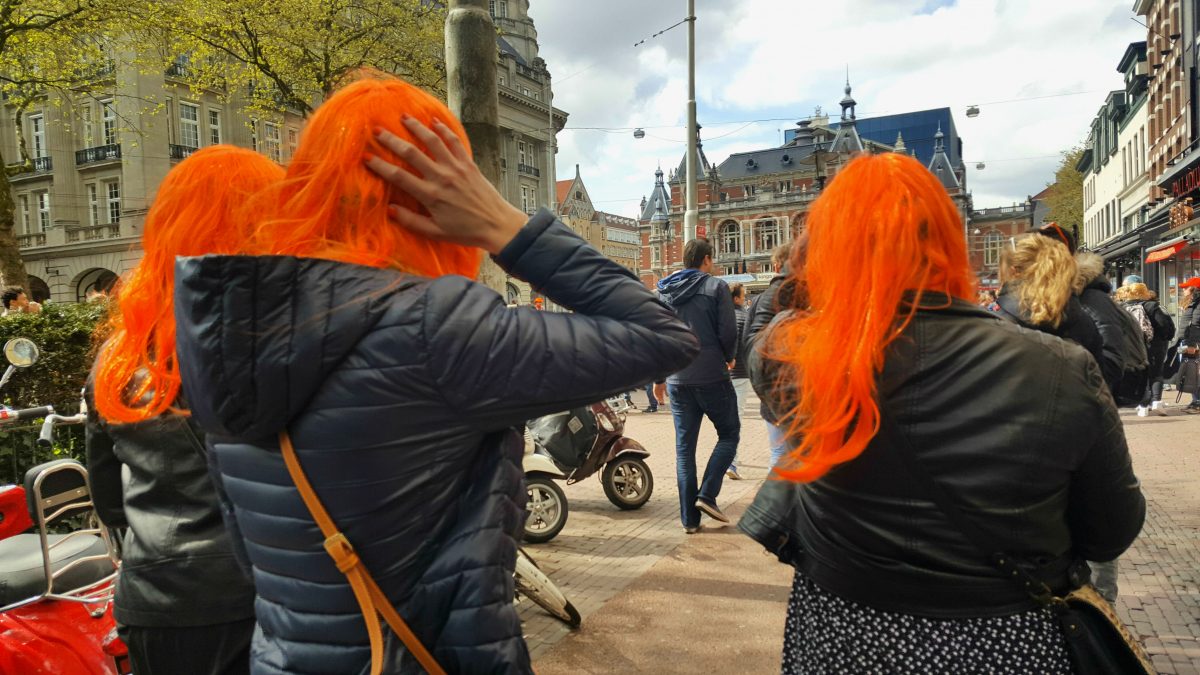 My closet had no orange clothing in it, so I had to do some shopping. I went with something subtle, an orange scarf.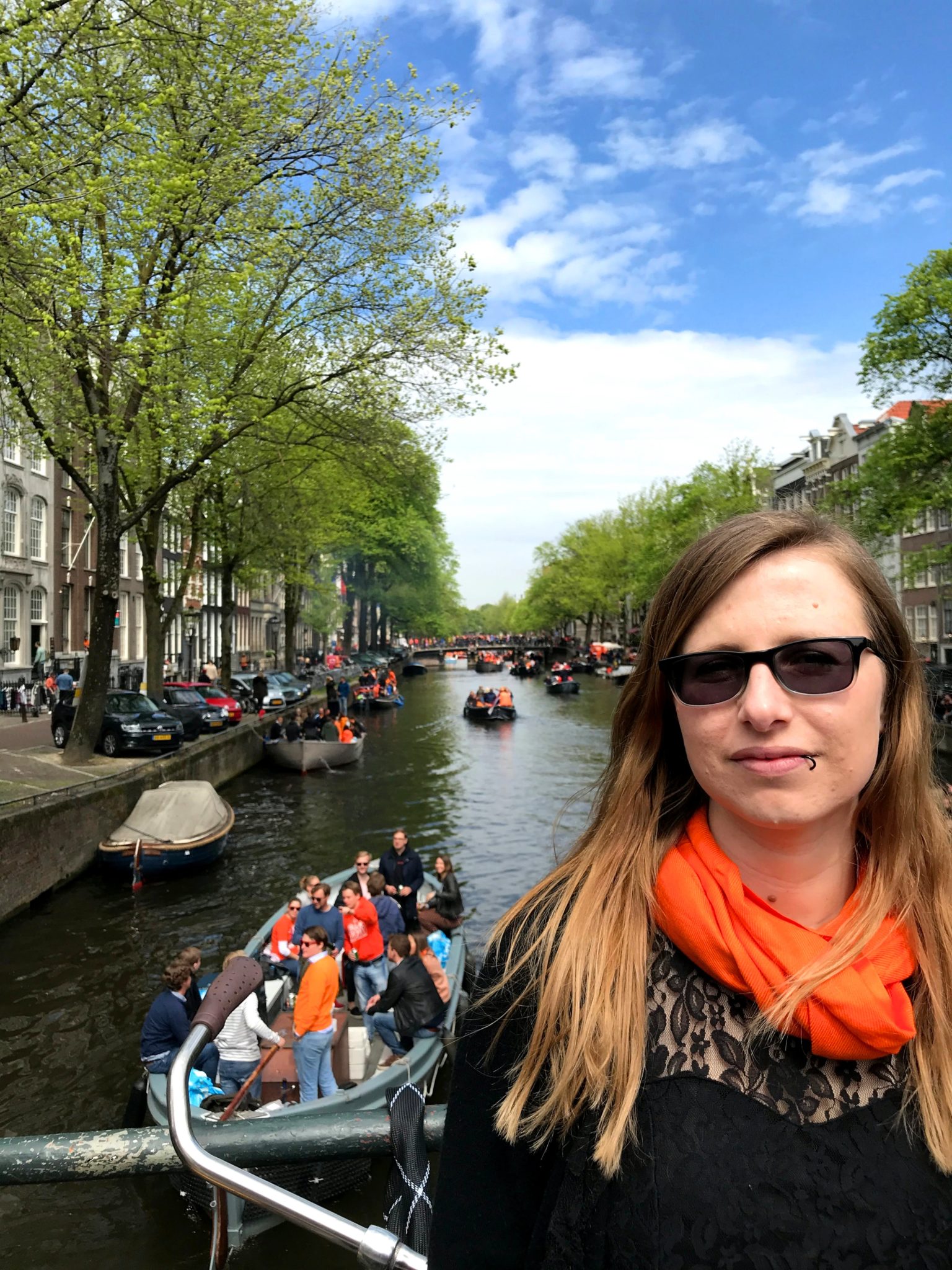 Eat and eat and eat
Amsterdam is a culturally diverse city, so you'll find all types of cuisine in the streets on King's Day. People sell homemade baked goods. There are stalls and food trucks everywhere. You'll be spoiled for choice. Try to find typical Dutch cuisine. I had the best poffertjes served with butter and powdered sugar in The Jordaan neighbourhood!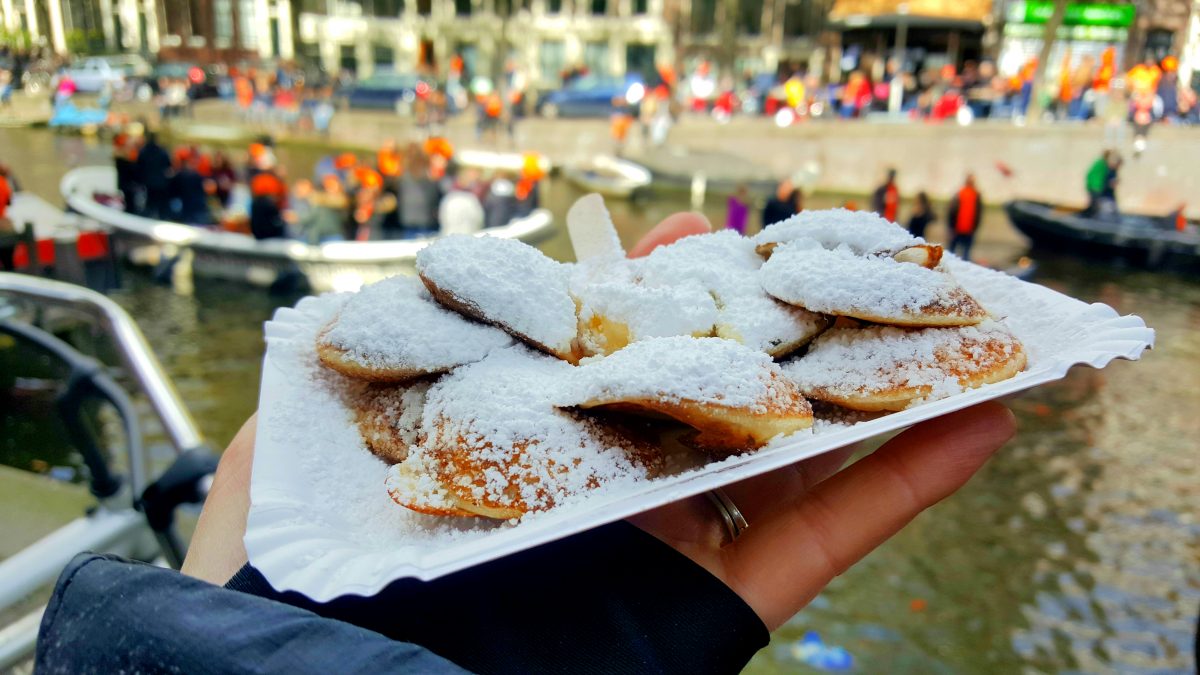 Search for bargains
On King's Day, a couple of laws are 'relaxed', for example, turning the sidewalks into flea markets. The residential areas of Amsterdam are transformed into one big flea market. People sell their unwanted stuff, from CD's to toys to teapots. I'll be honest with you, I didn't see a lot of things I wanted to buy. So don't expect too much. But I suppose if you search really hard you might find a couple of bargains.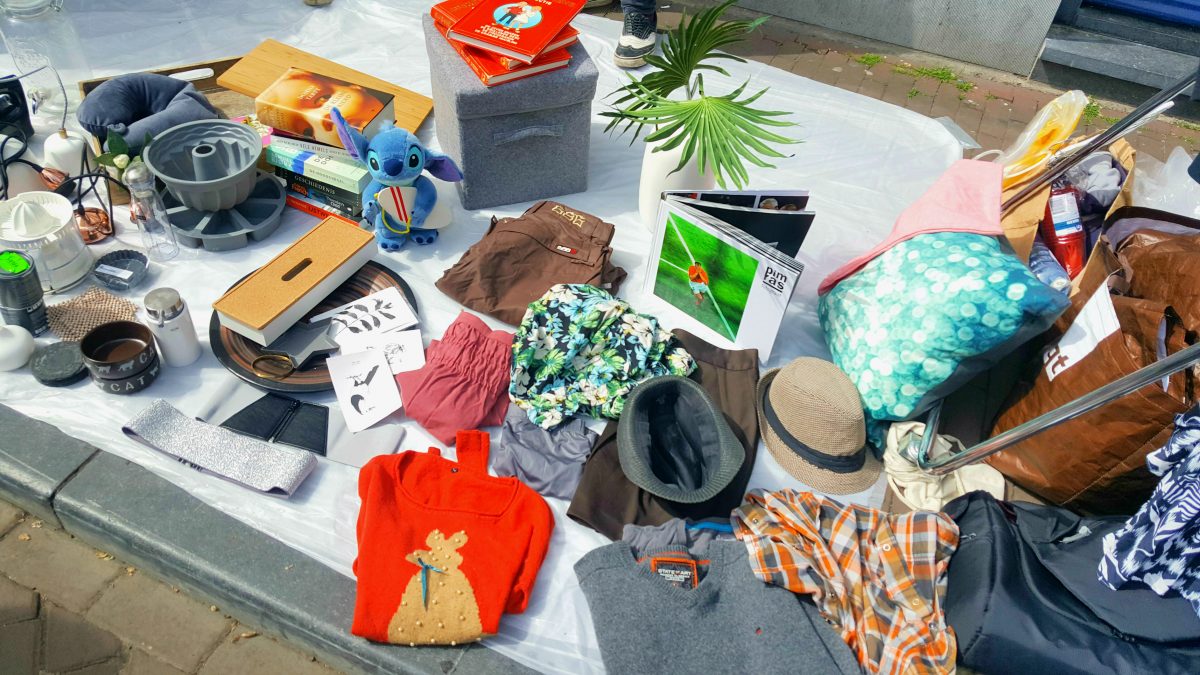 Some people even open up their bathrooms to the public, for a fee of course! The funniest thing I saw was this sign below. You can use the toilet for €1 to urinate, but you better not do a number two! LOL!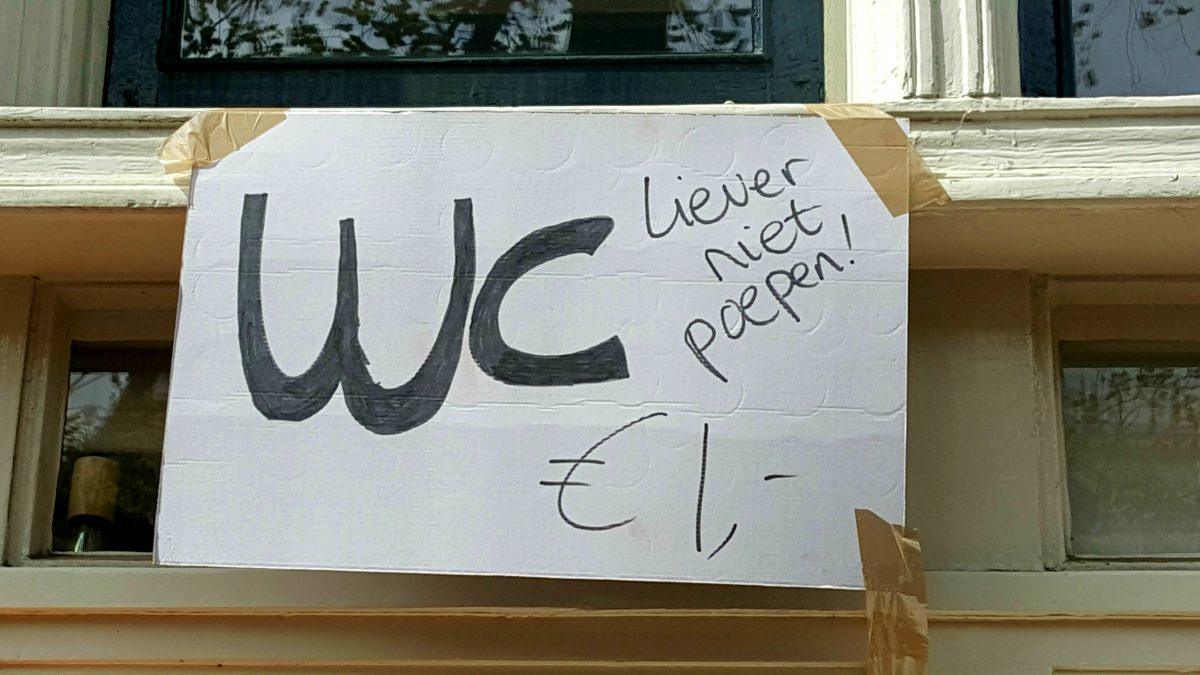 Boat parties
On King's Day, the canals of Amsterdam are packed with boats of various sizes filled with orange-clad people holding drinks and ducking under bridges. Stereos are blasting a mixture of 90's hits and new songs. Even if you don't join a boat party, it's still great fun to watch.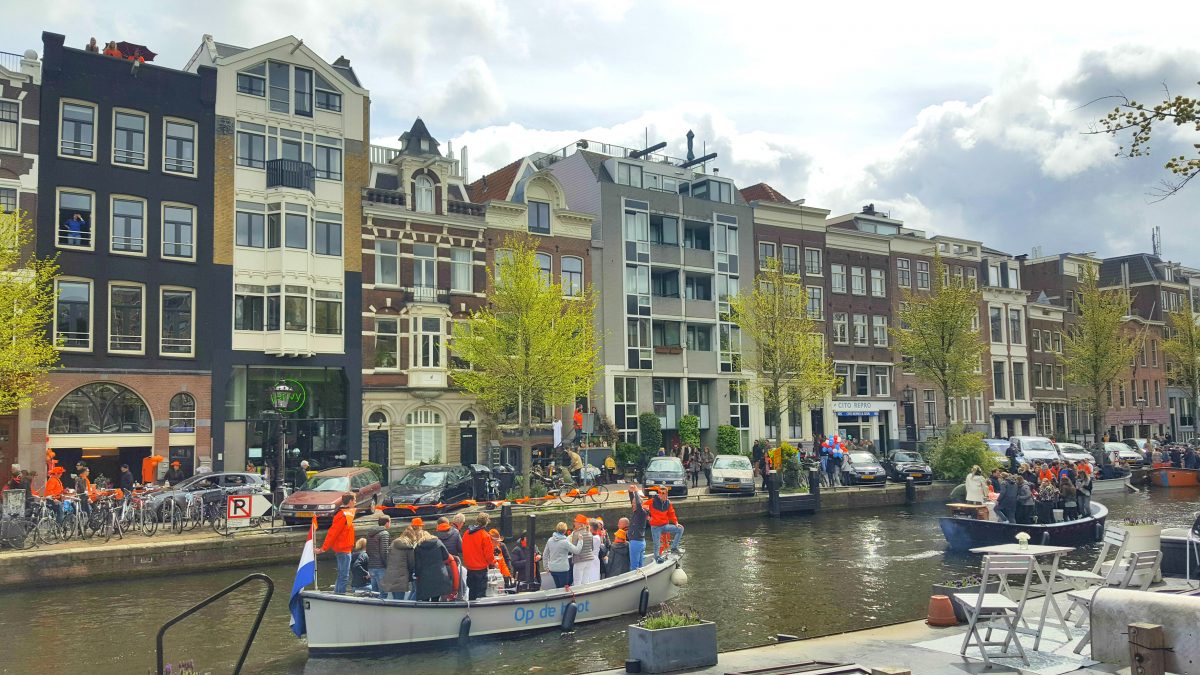 Where to go
There are King's Day celebrations all over the city, but I enjoyed two areas in particular: The Jordaan and Vondelpark.
The Jordaan
This is the place to celebrate King's Day! Apart from the fact that The Jordaan is one of the prettiest neighbourhoods in Amsterdam, it really comes alive on King's Day. Expect to see stalls in front of houses, talented and not-so-talented street performers, boat parties and an orange VW Kombi. This is definitely my favourite area to join in the King's Day festivities.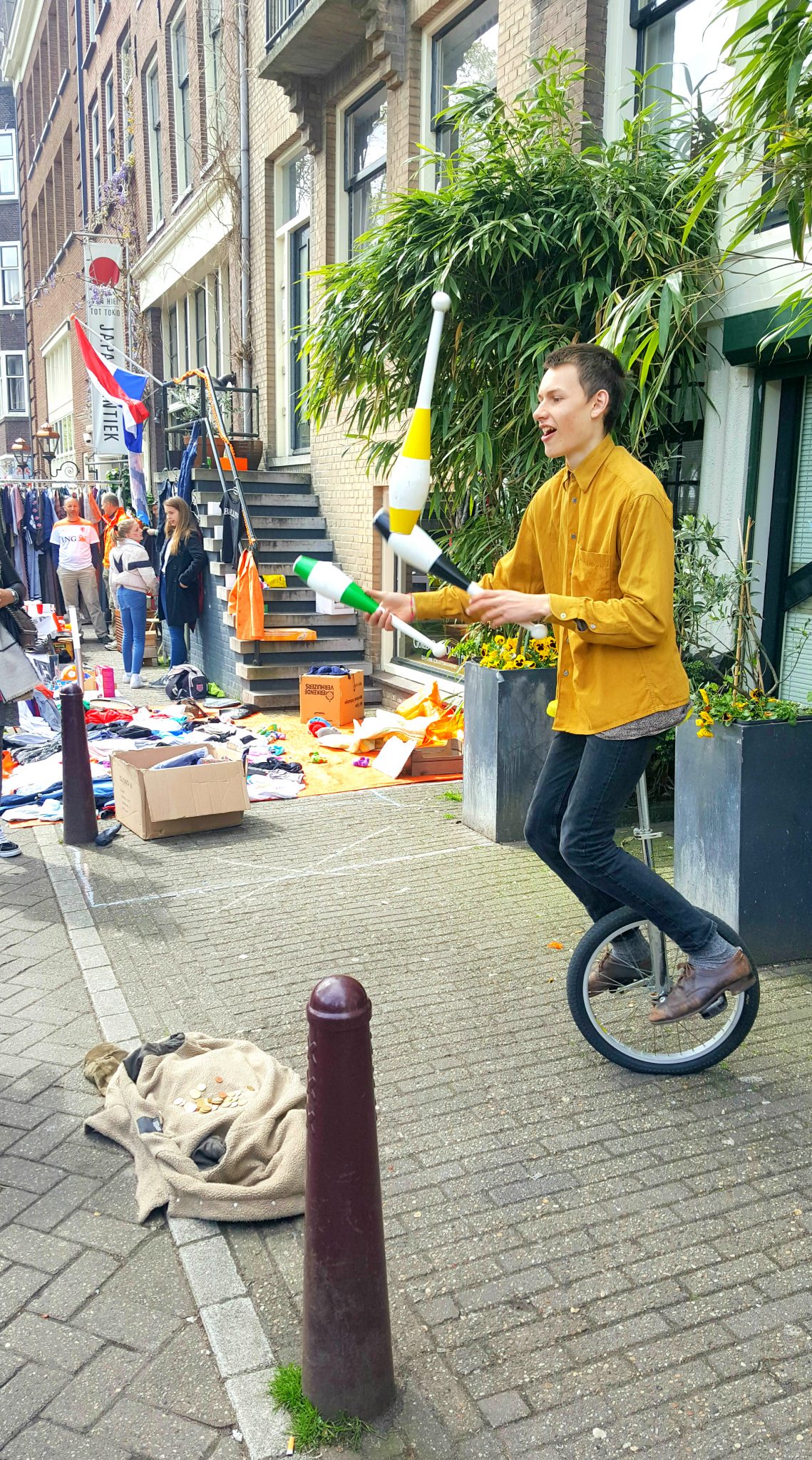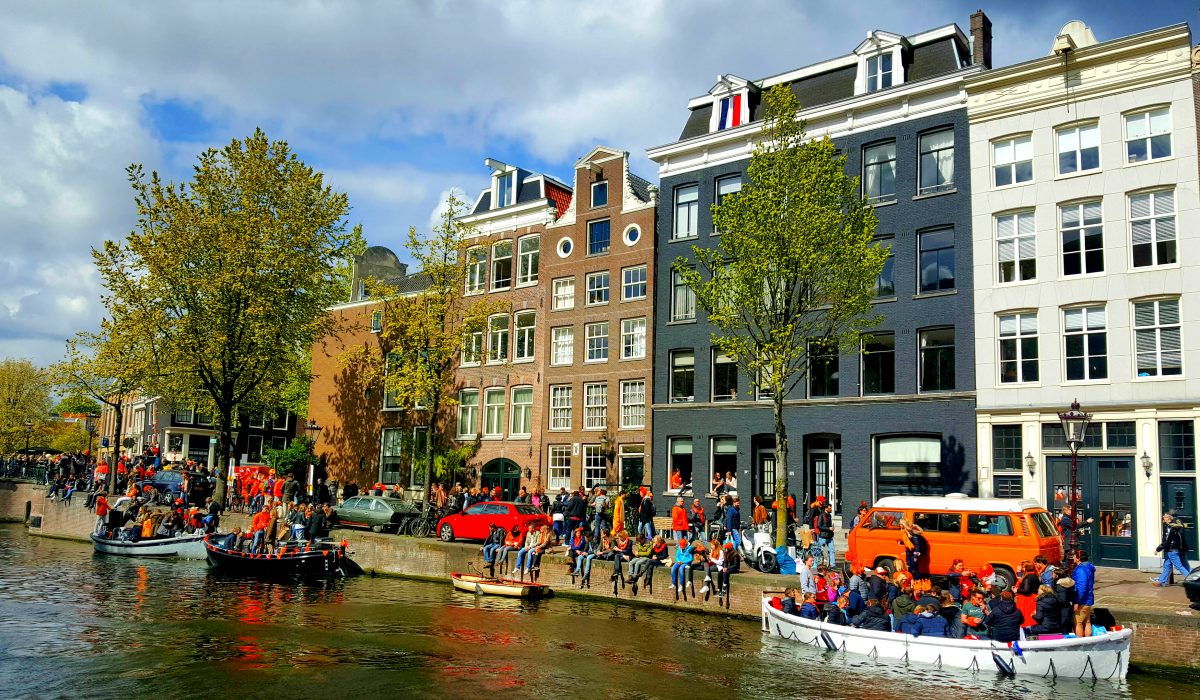 Vondelpark
You can expect Vondelpark to be packed full of people too. What was interesting to me was that the park was the centre stage for kids to showcase their skills and talents. Everywhere you look you'll see kids singing, dancing or playing some sort of instrument for tips. Students were also trying to make some cash by walking around and selling affection – €1 for a kiss or a hug. The park has a festive and family-friendly atmosphere.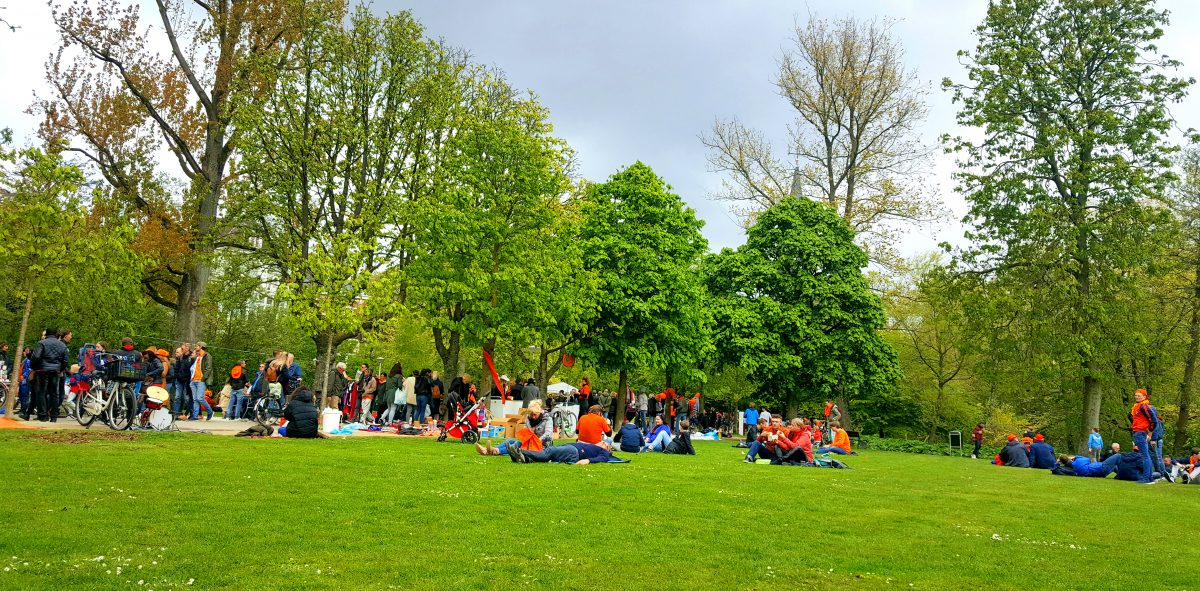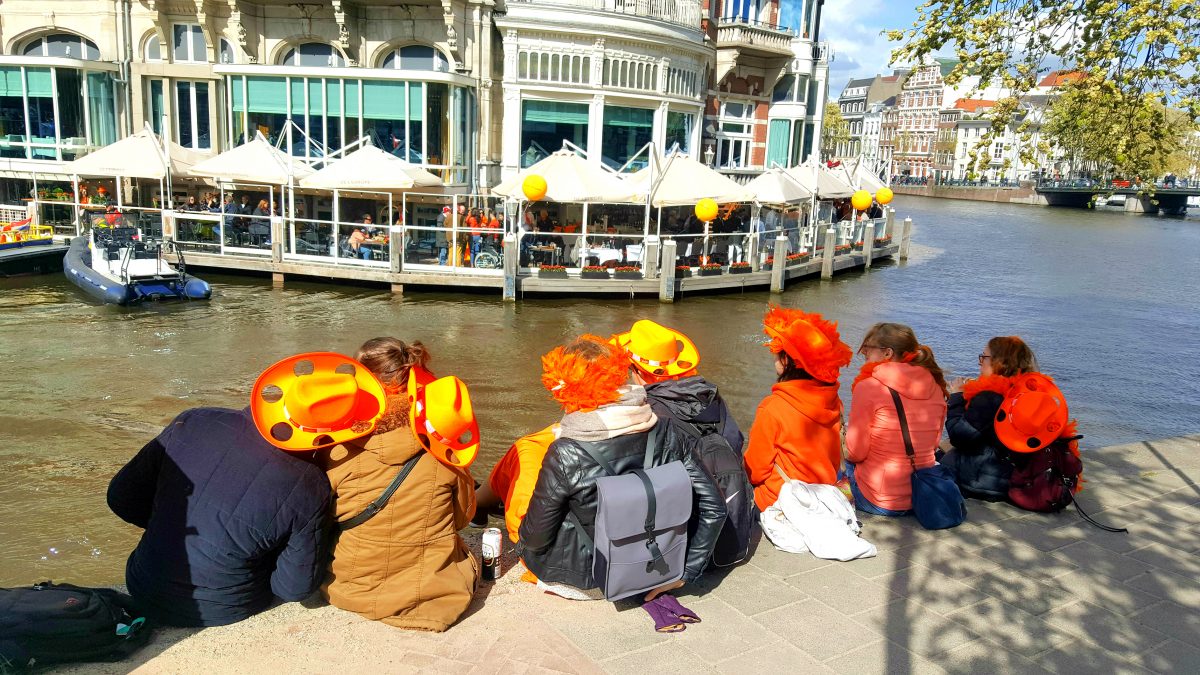 The King's Day celebration in Amsterdam is a truly unique and festive experience. I really enjoyed it! Plan your next trip to Amsterdam to coincide with King's Day. Put on a pair of comfortable walking shoes and celebrate like a king!