Kuta consists of narrow little streets and pushy vendors trying to sell you things you really don't need or want. The only redeeming feature for me is the Bali Sea Turtle Society. You won't find fancy offices or a visitors center here, only a giant turtle filled with sand. What's in that sand? Hatching turtle eggs! But let's backtrack a little bit to find out how the eggs got here…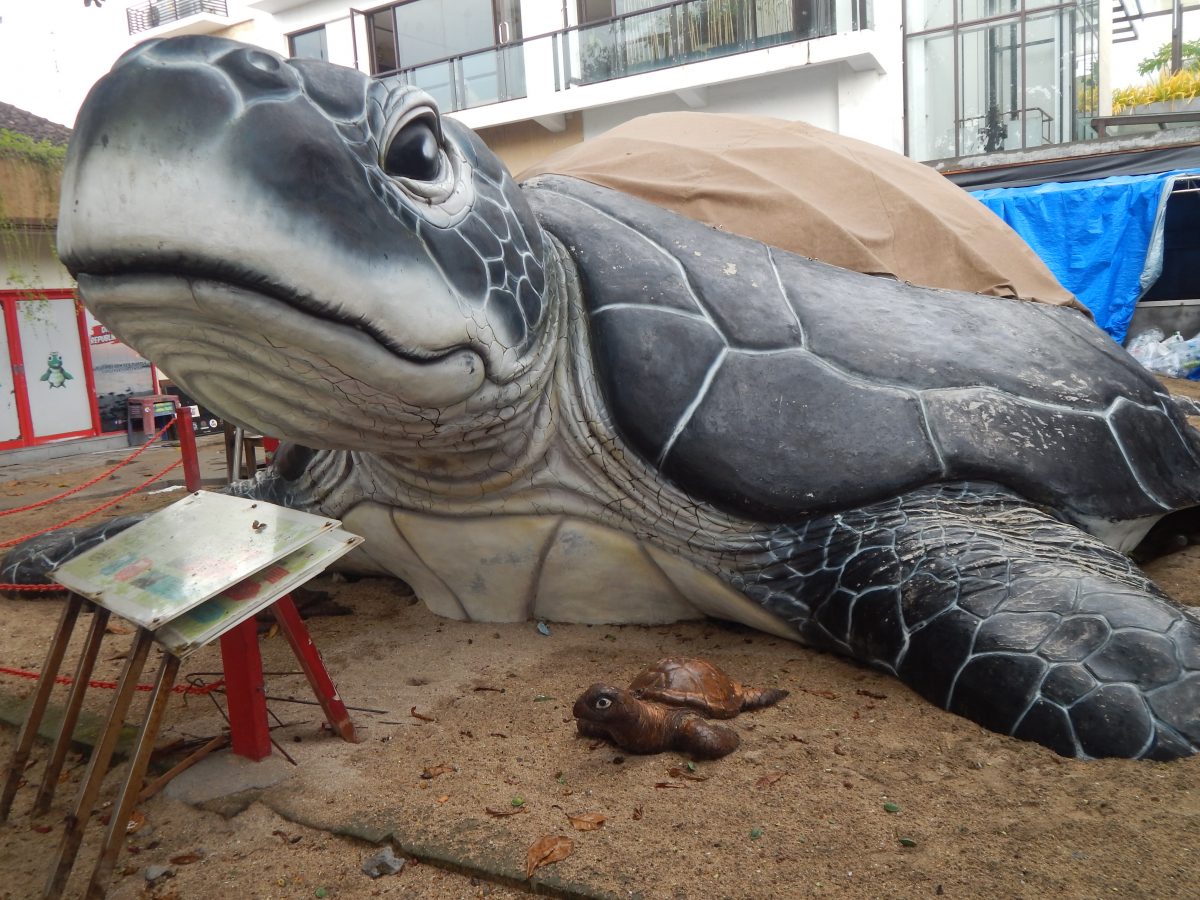 First the eggs
Female Olive Ridley Turtles crawl up the sands of Kuta beach to lay their eggs from May to July. Each female can lay up to 30 eggs. During this season, rangers and volunteers patrol the beach day and night to keep the turtles and the eggs safe. The eggs are then collected and carefully transferred to the 'giant turtle hatchery'.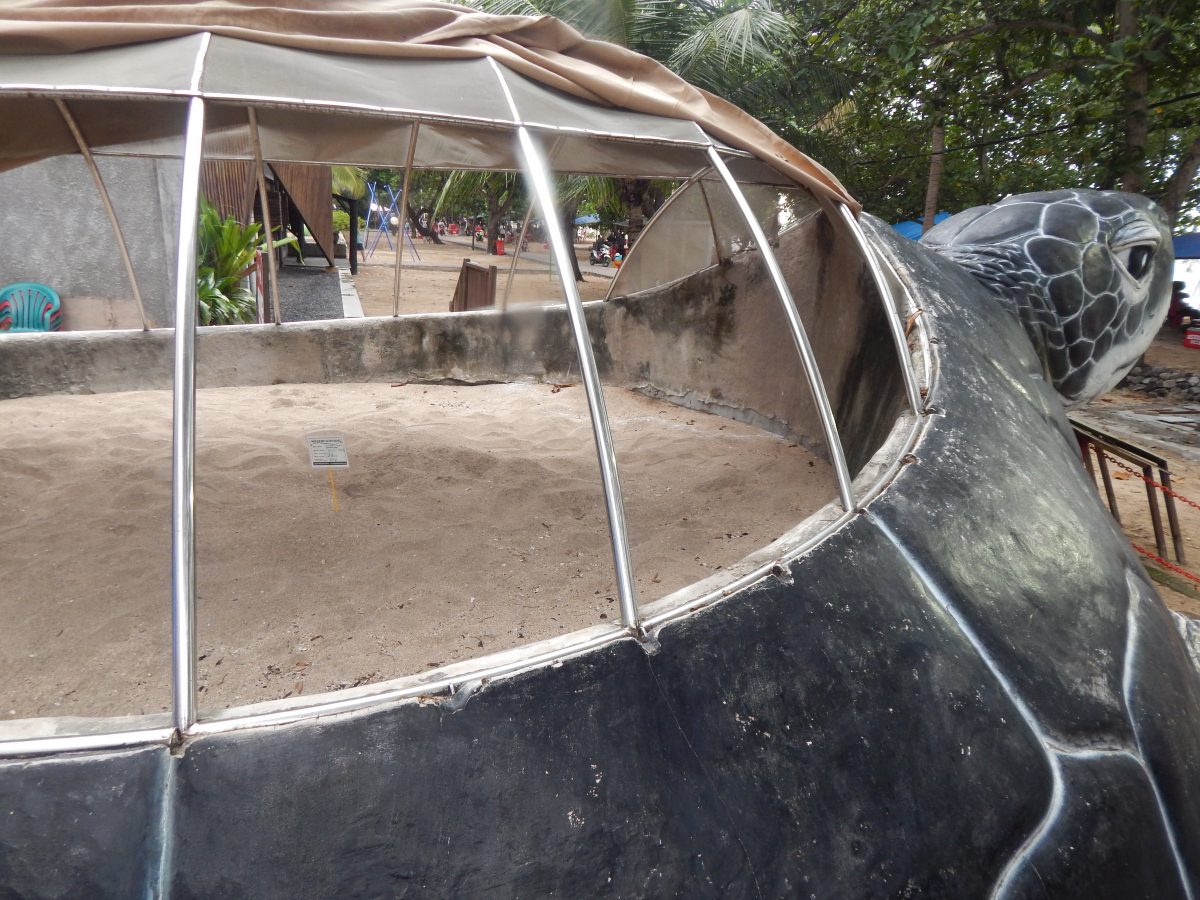 Then the hatchlings
Only 30 to 40 days later, baby turtles break through the soft shells. This is where you can join in. And it's completely free.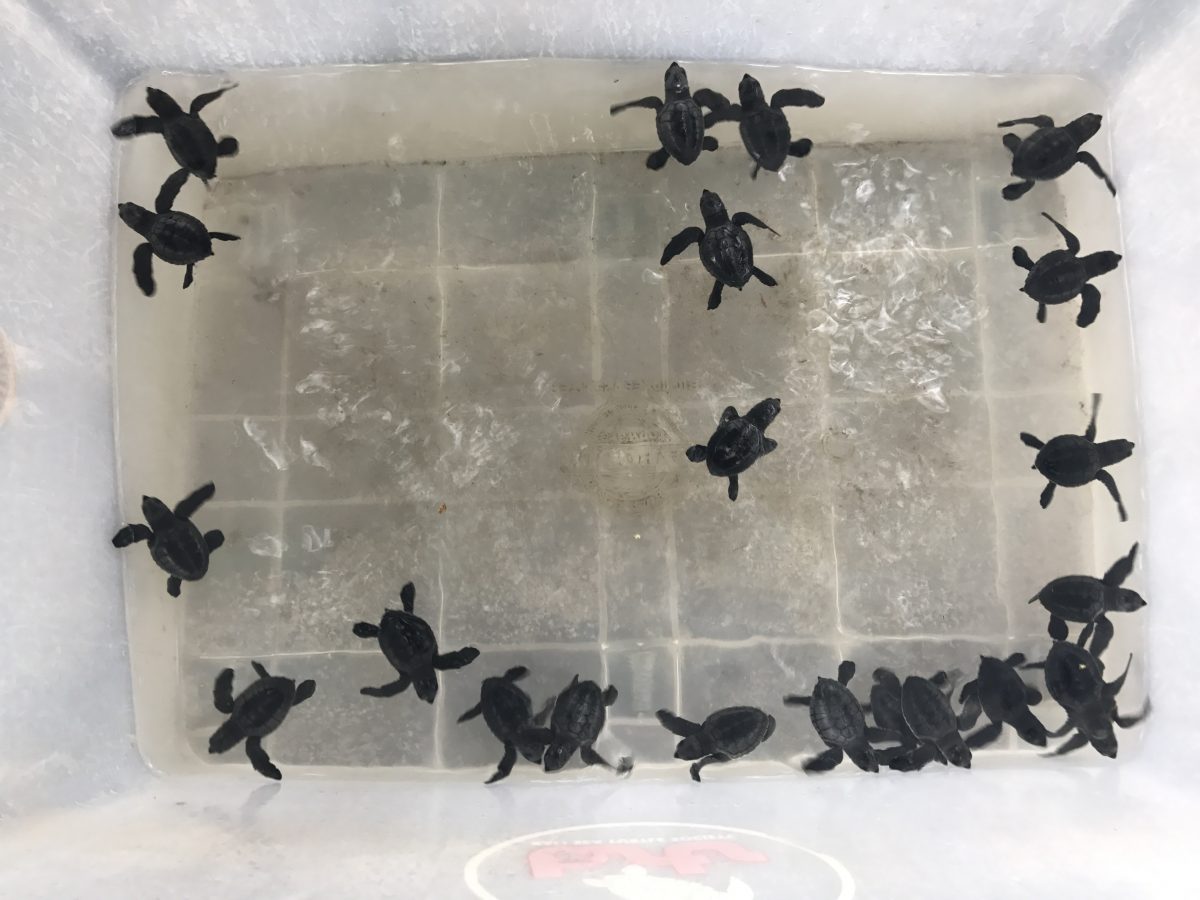 To release a hatchling, simply show up at the giant turtle from July until October. I was lucky enough to release a turtle as late as the end of November. Be sure to check out the Bali Sea Turtle Society facebook page for regular updates.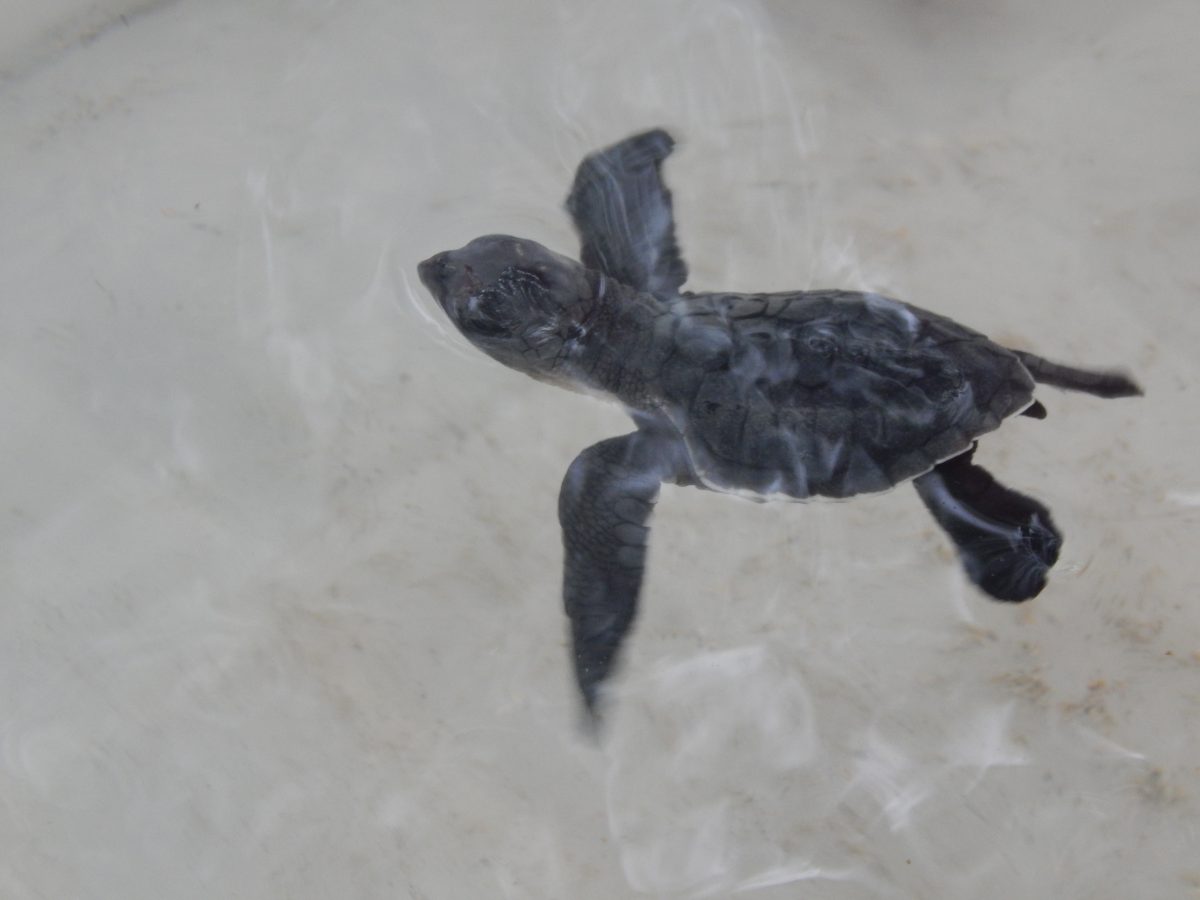 Show up in the afternoon between 16h00 and 17h00 and join the queue. The Bali Sea Turtle Society cannot guarantee that everybody will get a hatchling. Even if you don't get to release one, you can still witness the journey of the hatchlings crawling into the sea.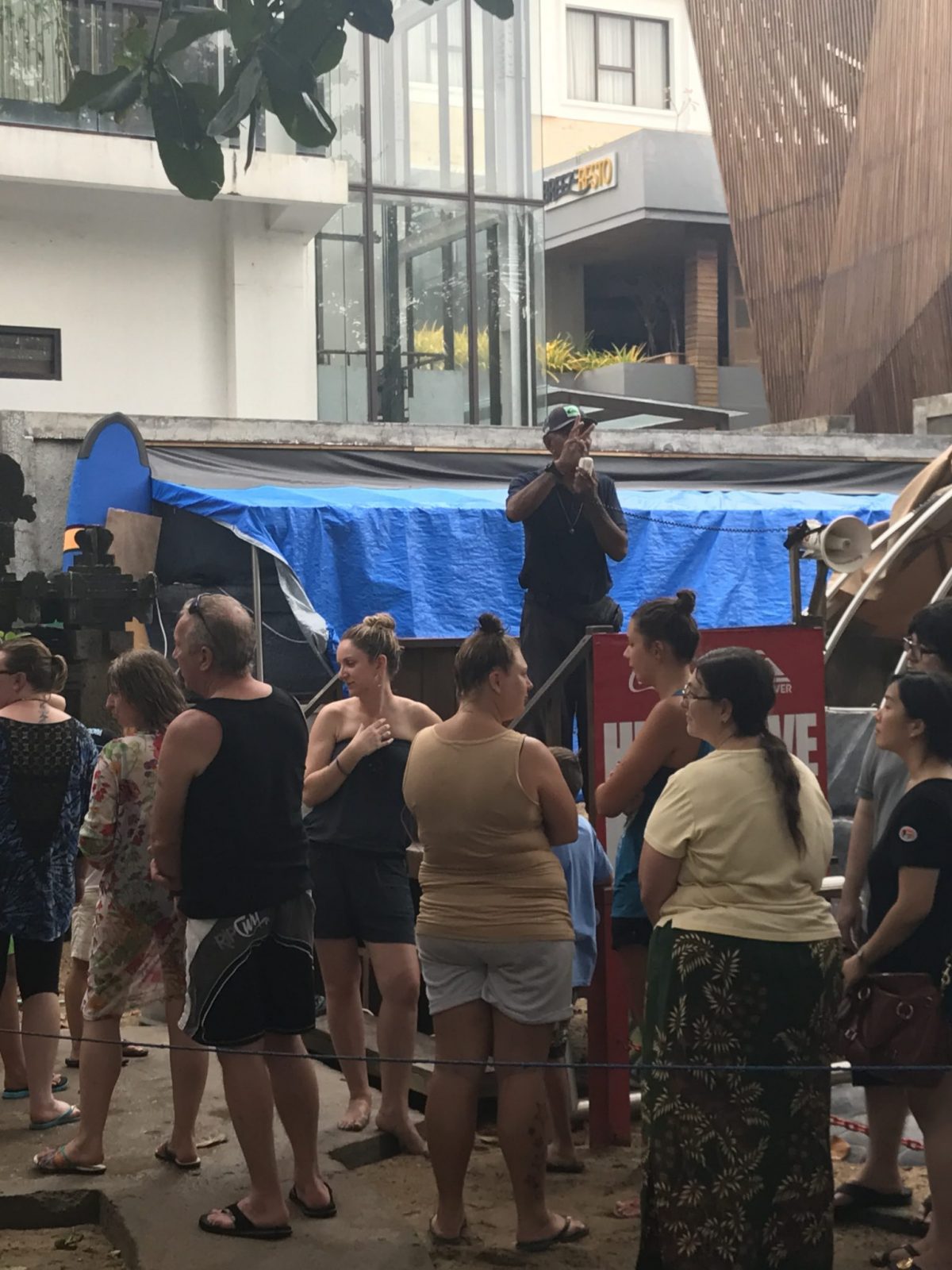 Listen carefully to the instructions and obey them. It's not that difficult, and the rules are there for a reason. The main rule is: Don't touch the baby turtles with your hands! It might be tempting because they are very adorable, but please do not touch them.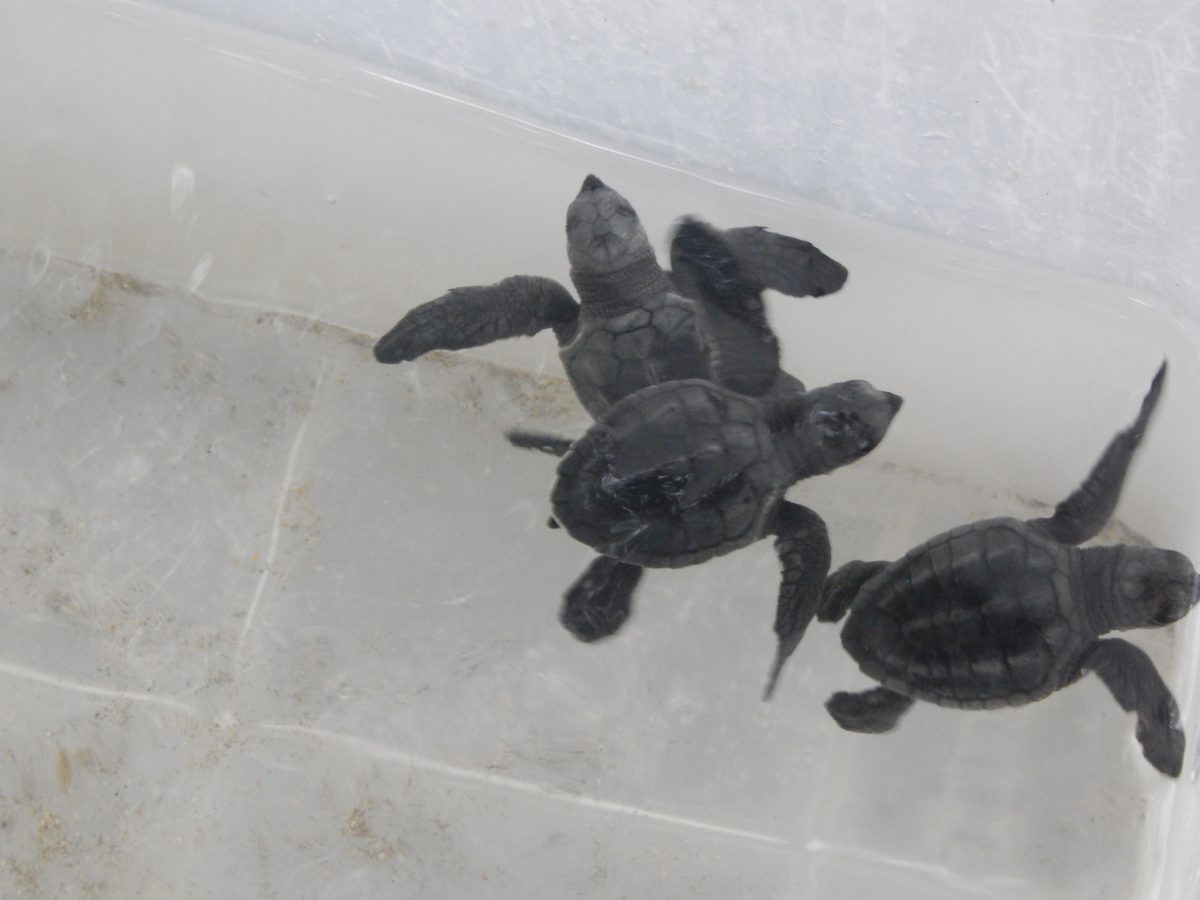 Now that the formalities are out of the way, the releasing can begin. Collect your turtle from a ranger and carefully transport it in a plastic container to the beach. Everybody lines up at the edge of the water, hunch down, tip the containers and releases the turtles all at once.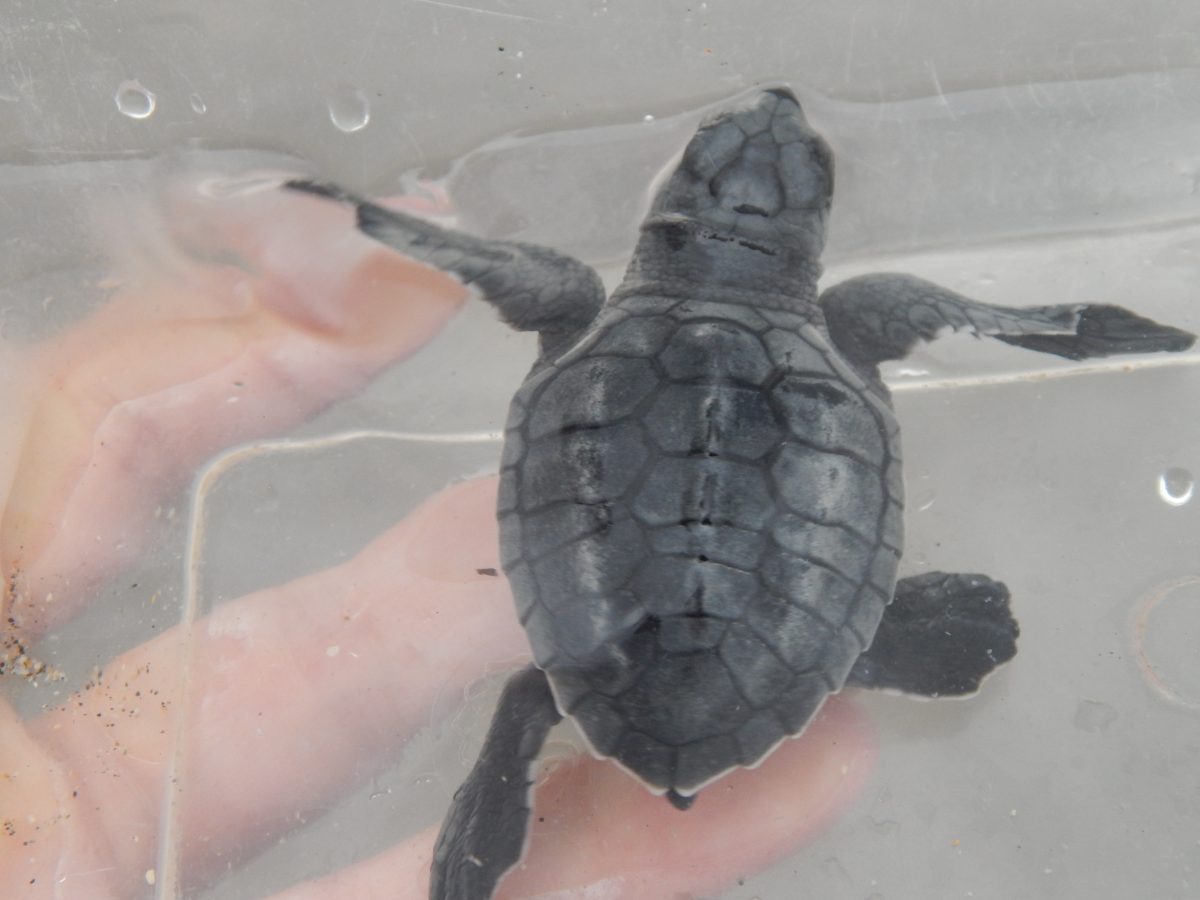 It's truly amazing the see how their instincts just kick in. The hatchlings head straight for the water. It's like the sea is calling to them…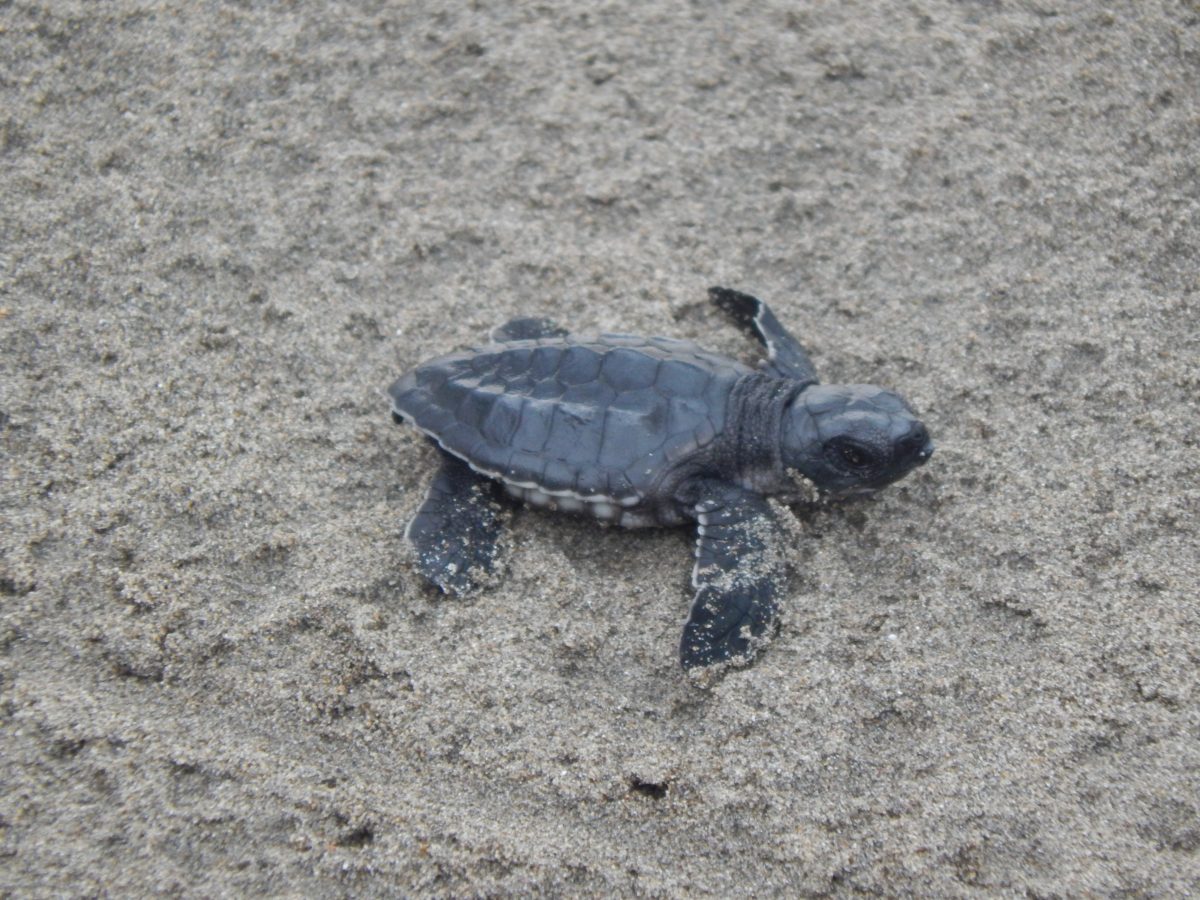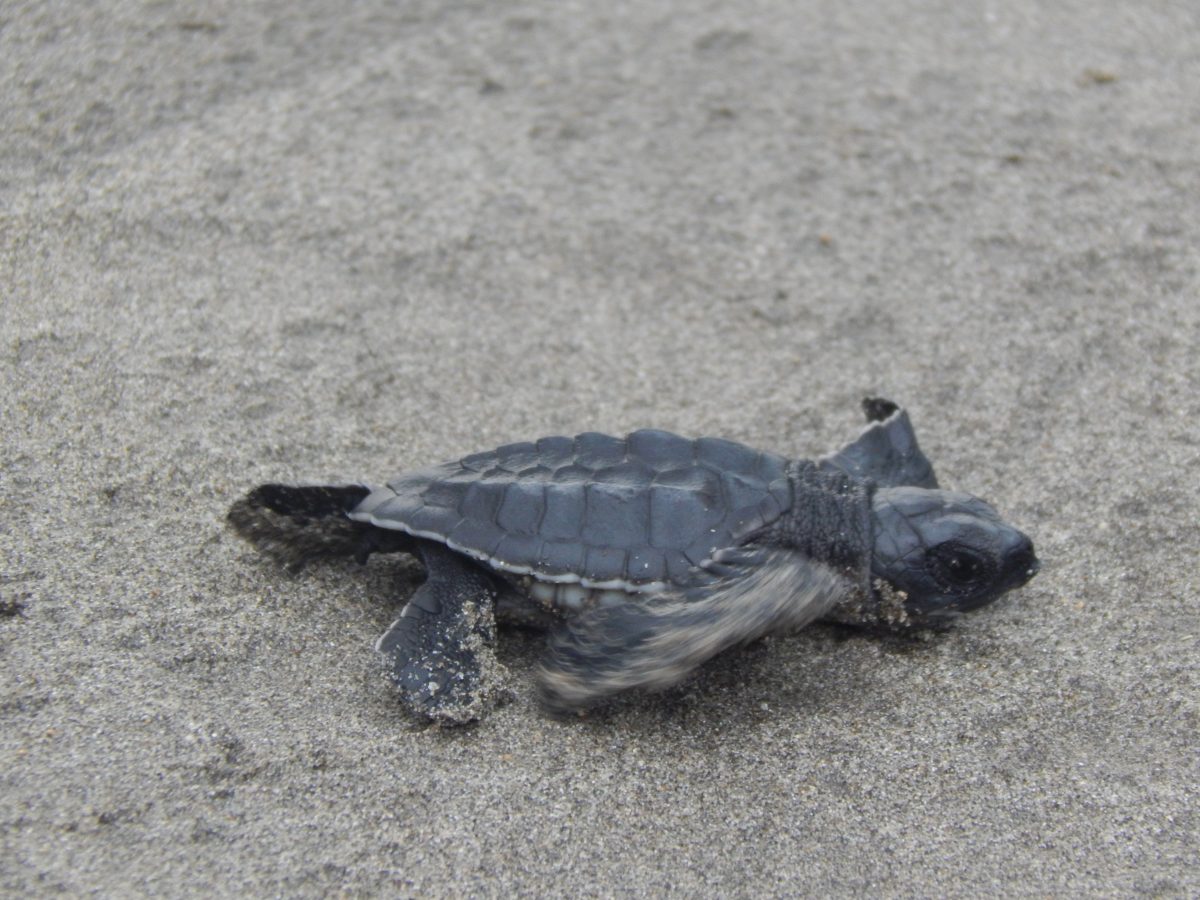 Some of them get stuck in the sand and need a little bit of help.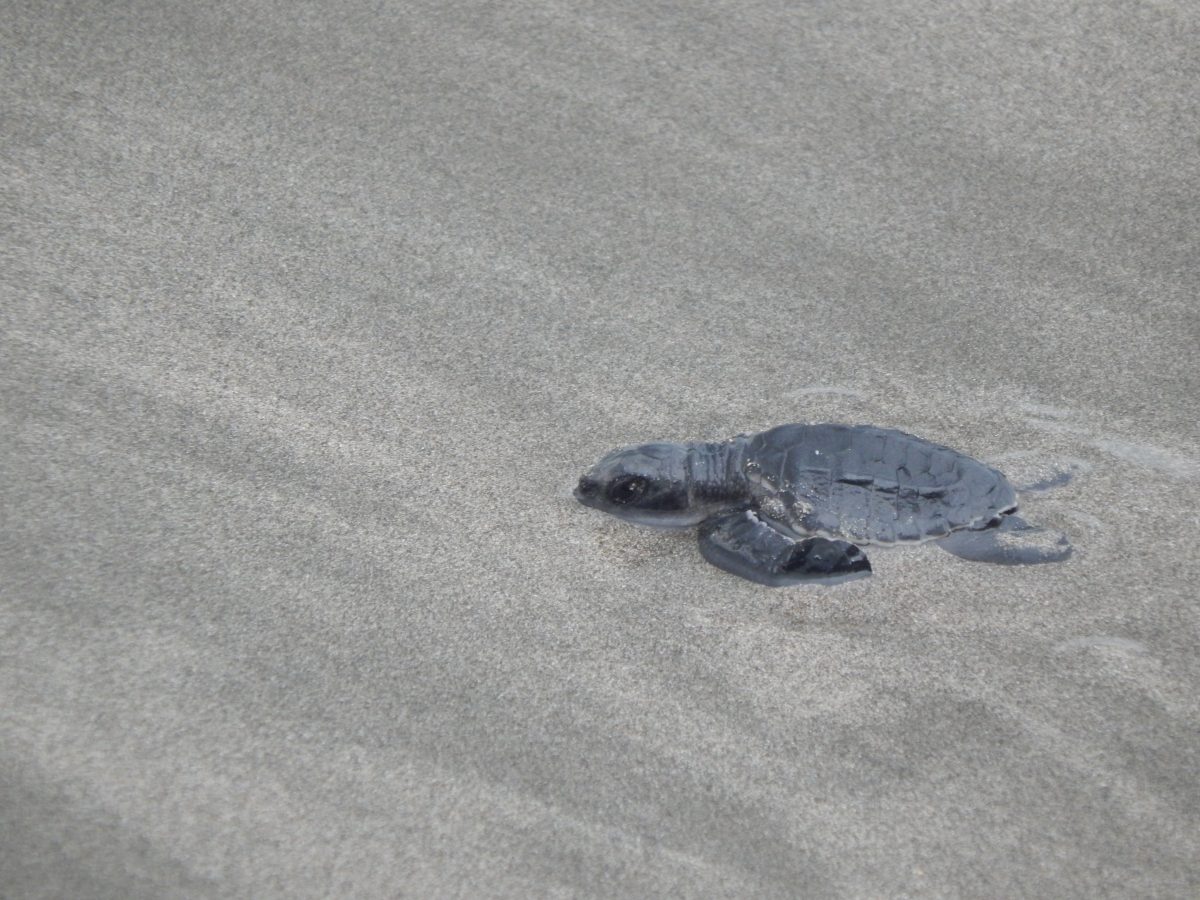 But eventually, they all end up in the sea, where they are supposed to be.
How can you help?
There is a donation box where you can make a contribution to this worthy effort. The Bali Sea Turtle Society also sell some pretty great merchandise. Look at this cool t-shirt I bought.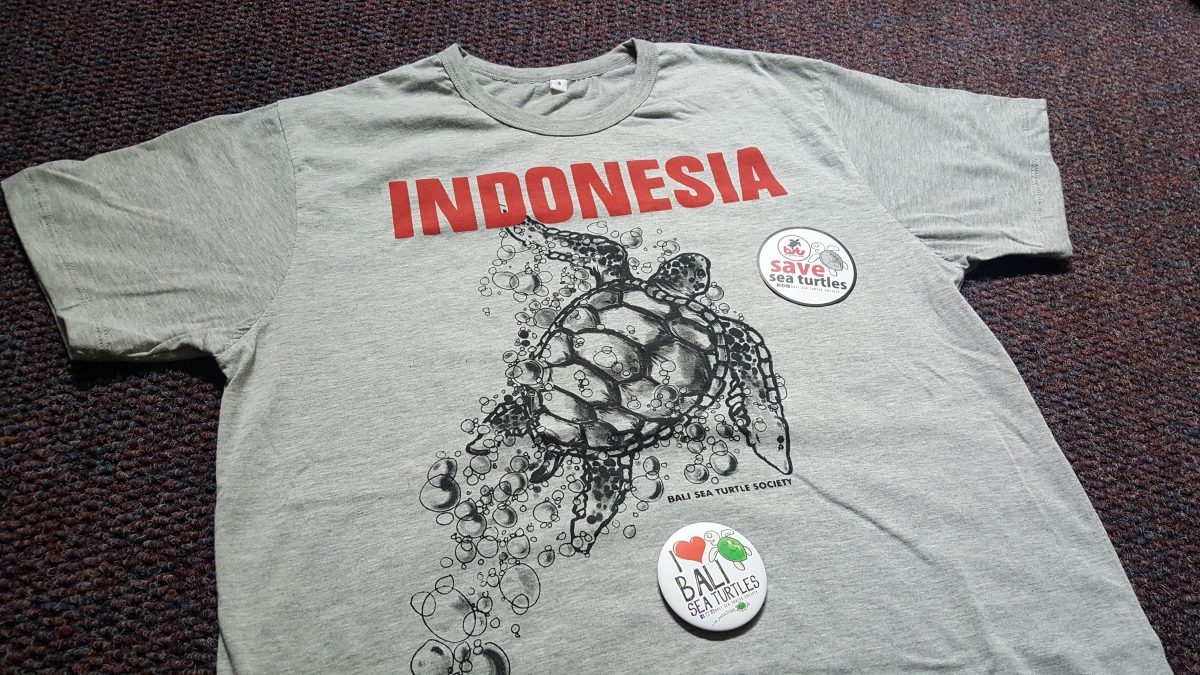 What's going on with sea turtles in Bali today?
There used to be three species of sea turtles, including the Giant Leatherback Turtles, laying their eggs on Bali beaches. Unfortunately, due to excessive poaching, only one species is left today, the Olive Ridley Turtle. With conservation efforts increasing, the Bali Sea Turtle Society hopes that the other species will return soon and make Bali their home again.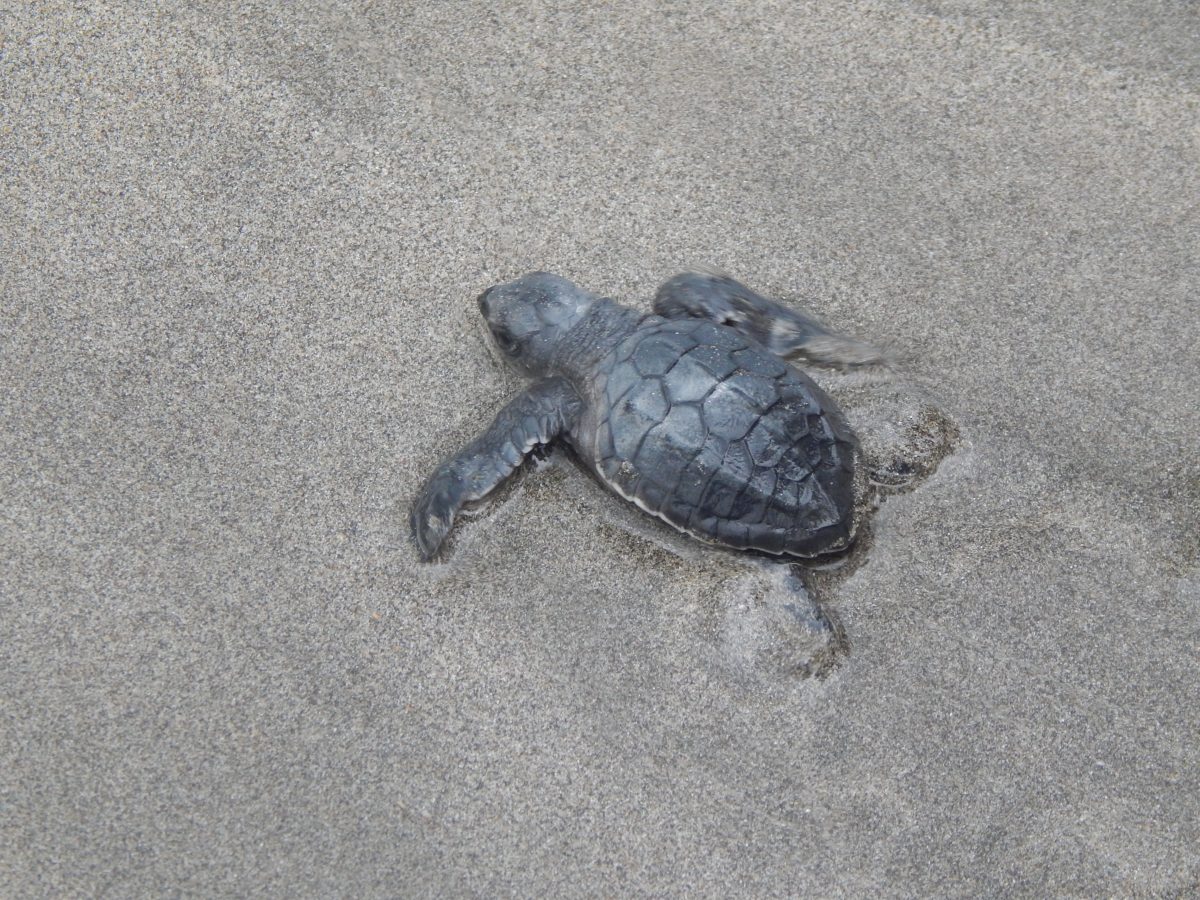 It meant the world to me to be part of and witness this process. I would highly recommend this experience for every animal enthusiast out there. The next time you are in Bali, why don't you do something meaningful and join the Bali Sea Turtle Society at Kuta Beach.