Laprima Hotel is located right on Pede beach, just 1.8 km outside the fishing town of Labuan Bajo. The hotel is only 15 min from the airport and 10 min from the pier. It's the perfect place to stay if you want to explore the Komodo National Park.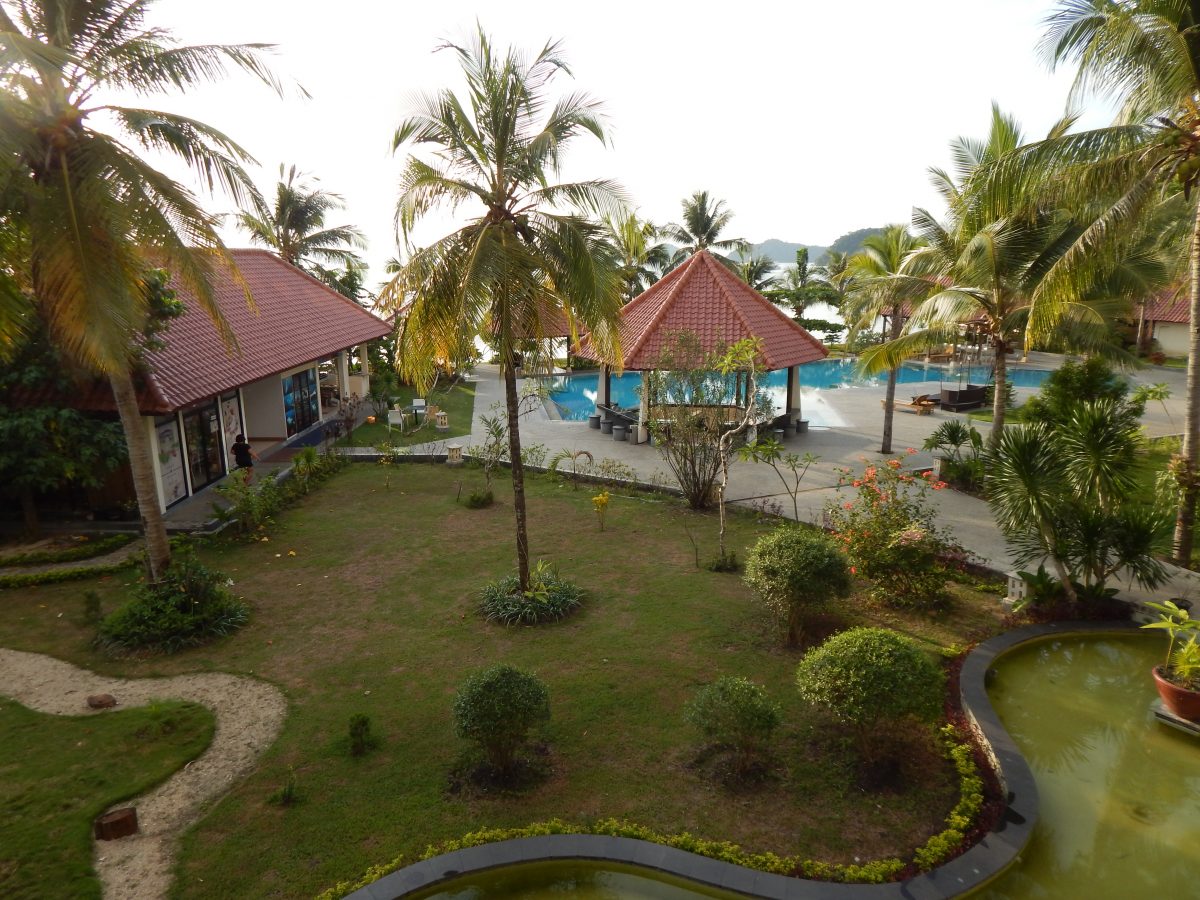 When I arrived
I received a welcome drink upon arrival and my luggage was already waiting for me in my room.
Rooms
I stayed in a superior double room with a sea view on the 7th floor. The room is spacious with a king sized bed, TV, telephone, safety deposit box, desk and chair, air conditioning, and closet with bathrobes and slippers. The best part of the room is the beautiful sea and pool view! Don't miss the sunset…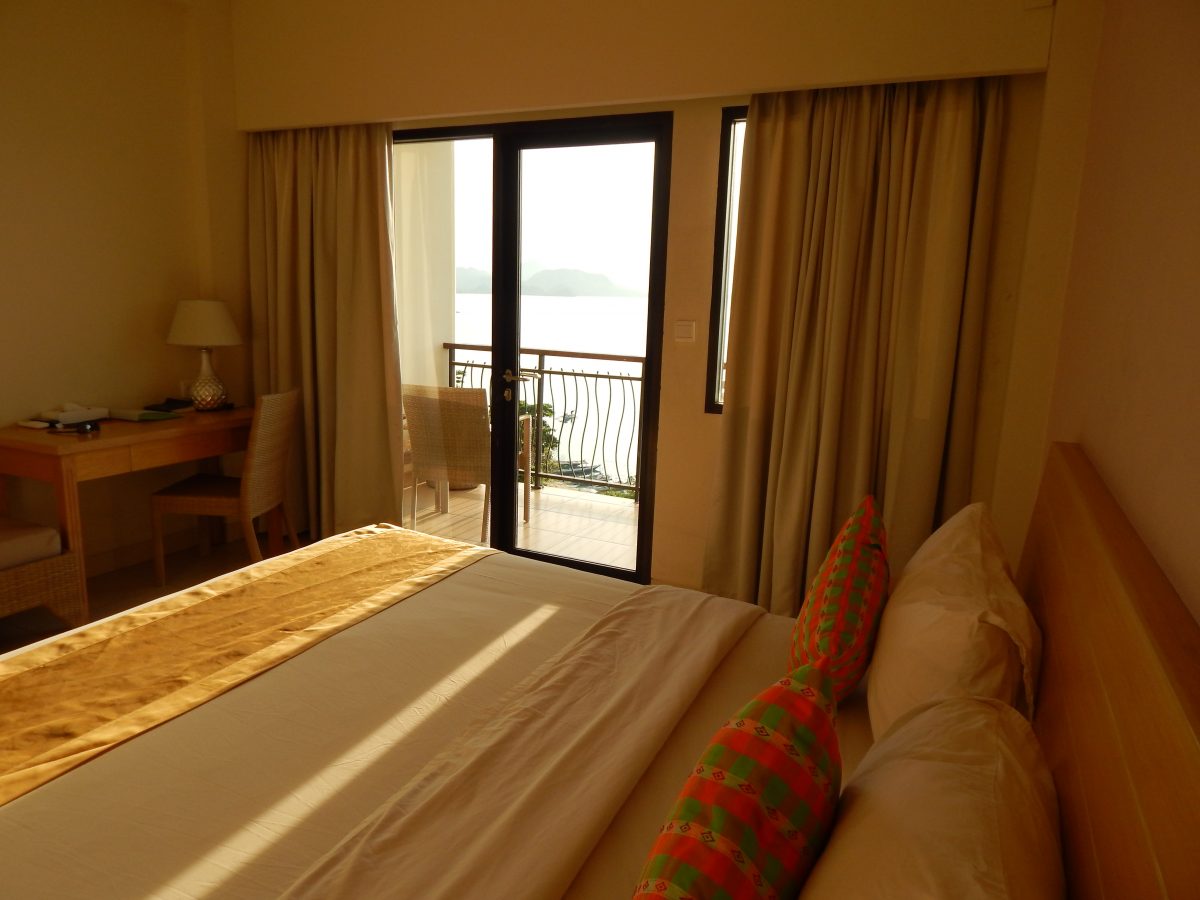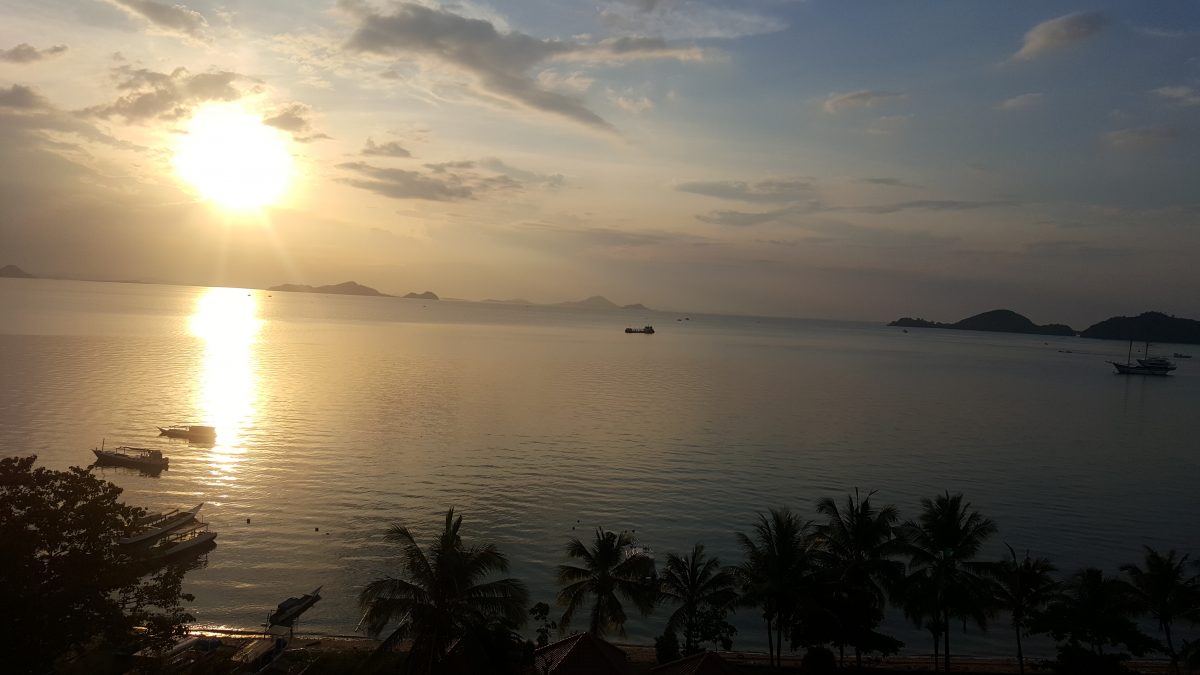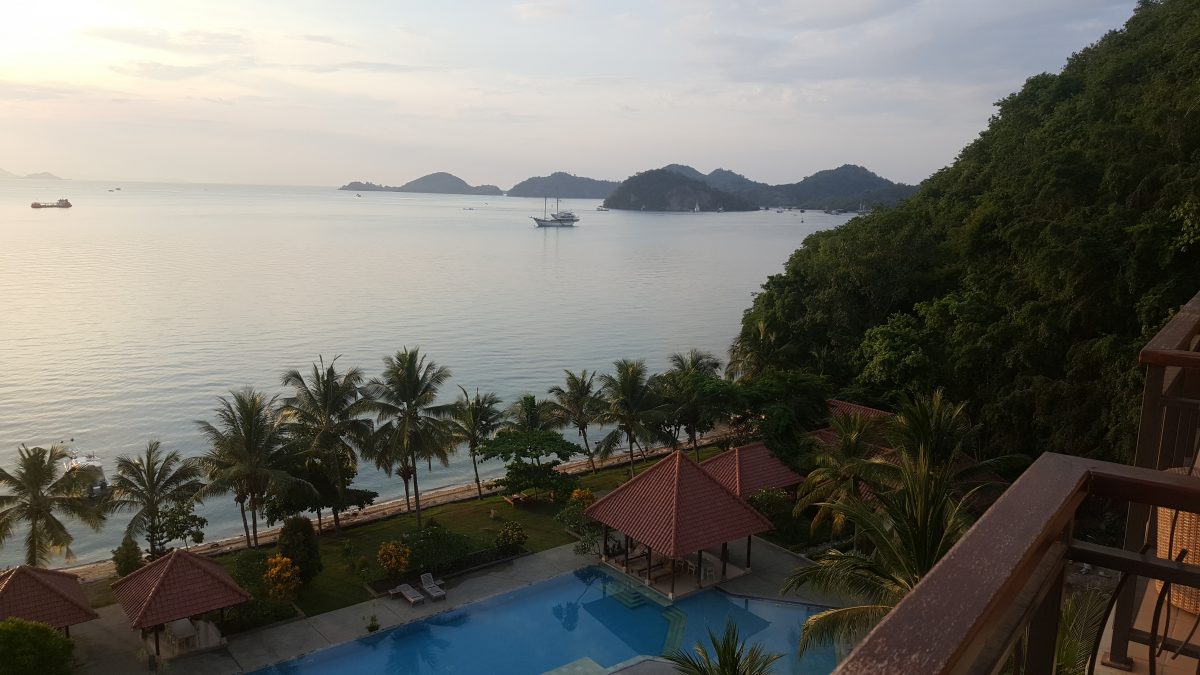 The ensuite bathroom has a toilet, shower, and washbasin.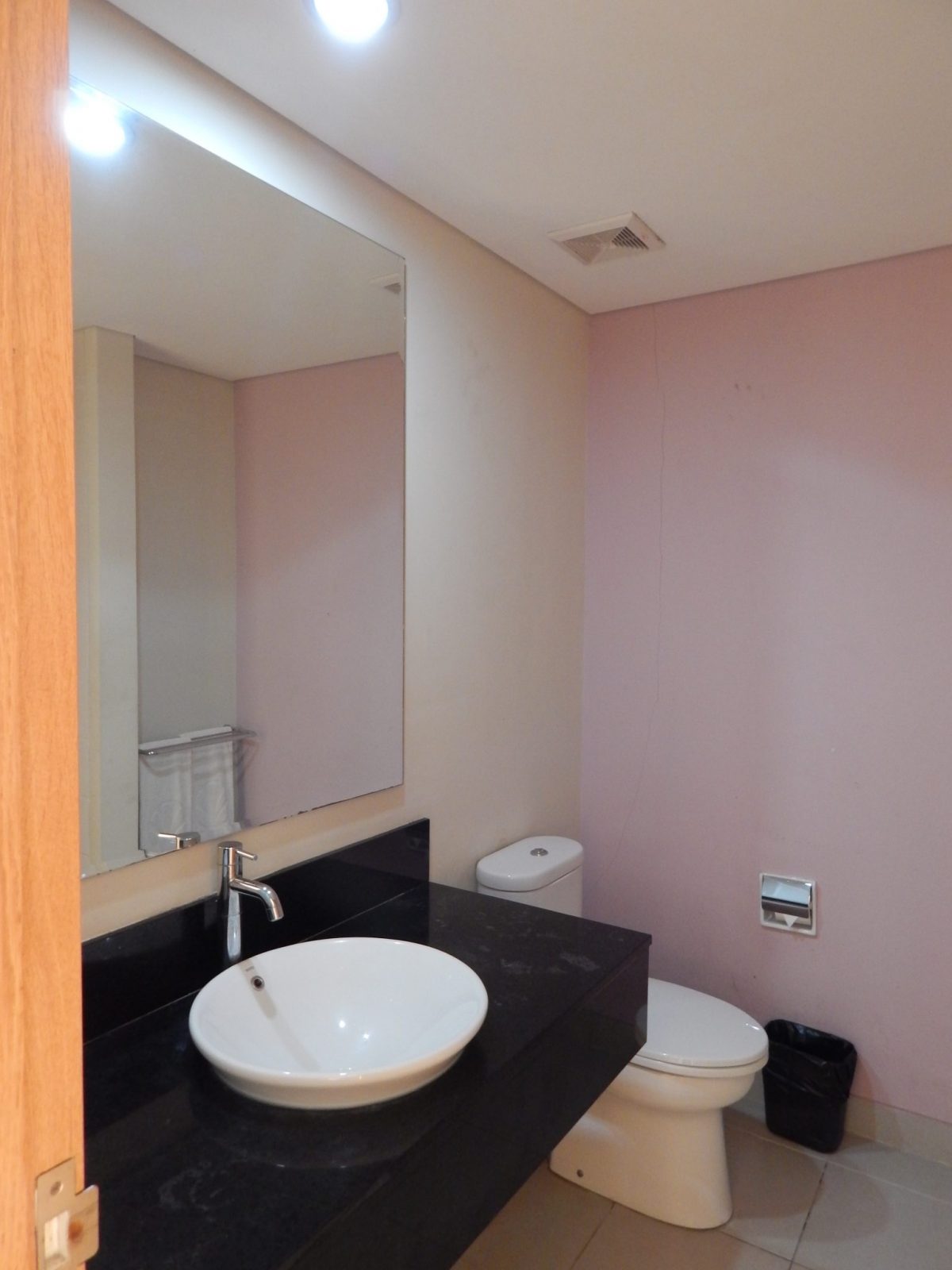 Facilities
Laprima Hotel has a restaurant, a spa and fitness center and a small gift shop.
Free WiFi is available throughout the hotel.
Free toiletries can be found in your bathroom.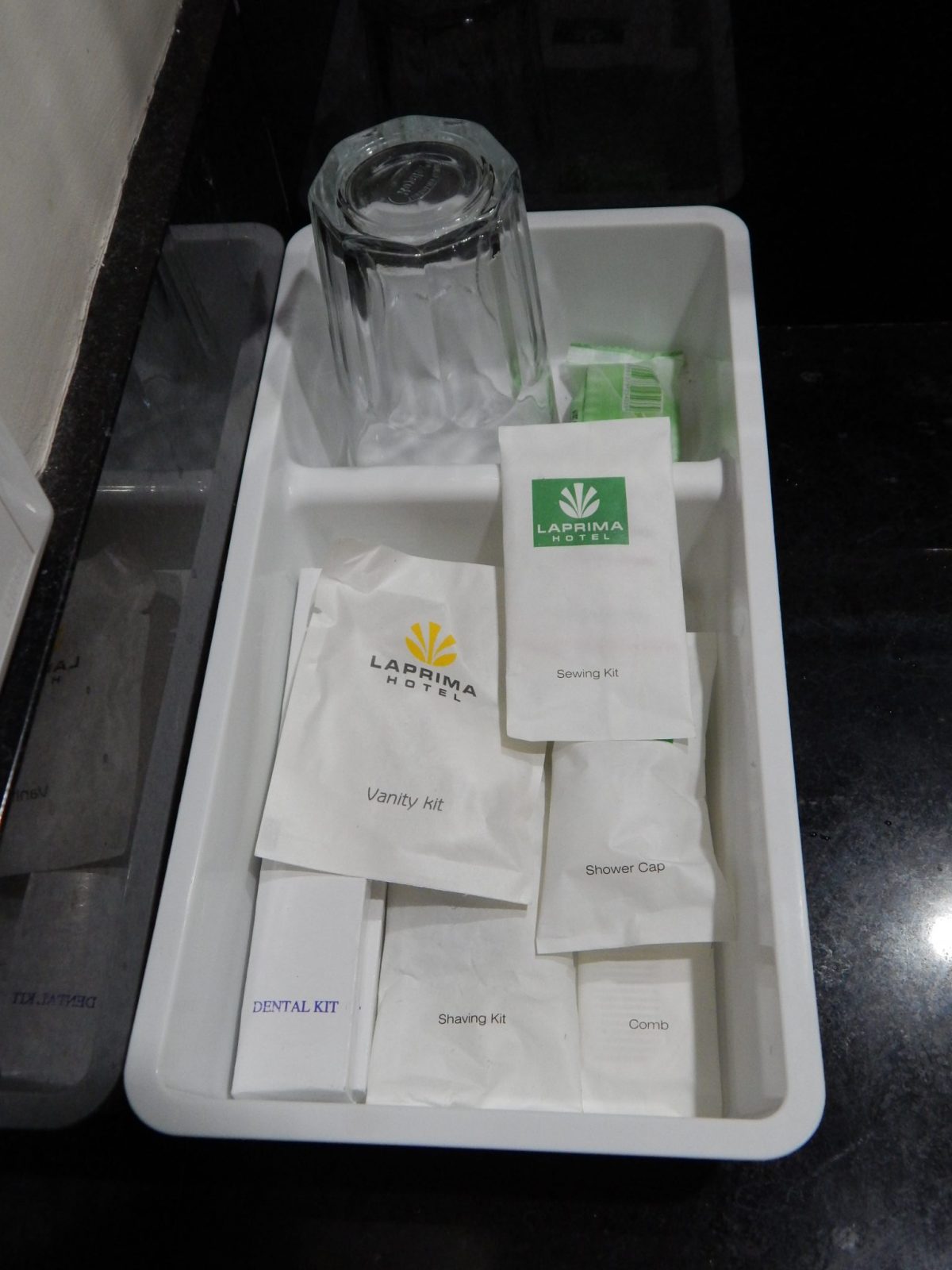 The outdoor swimming pool is magnificent.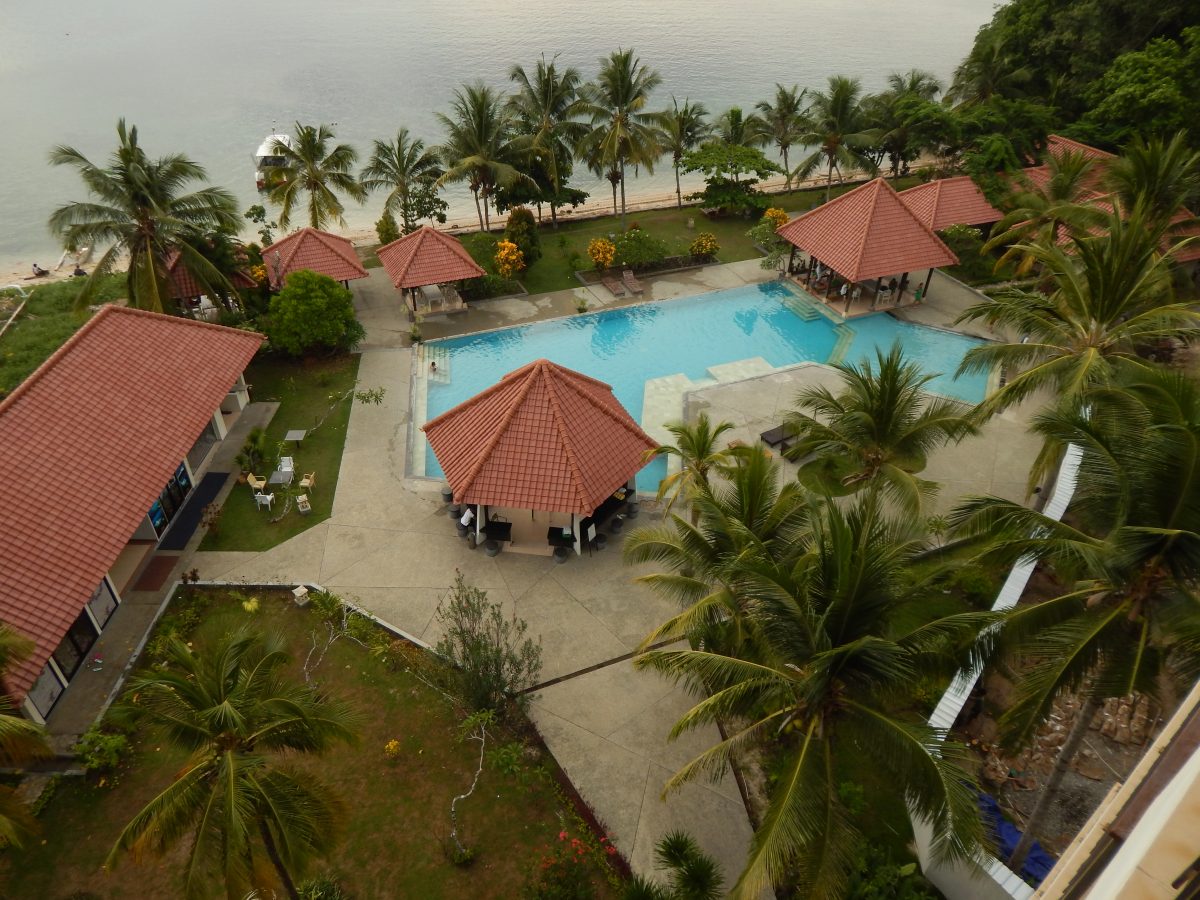 Breakfast
Every morning a breakfast buffet is served. You can expect to find rice and noodles, four different kinds of meat, eggs prepared differently every day, a small salad bar, fresh fruit, bread and croissants, and beverages.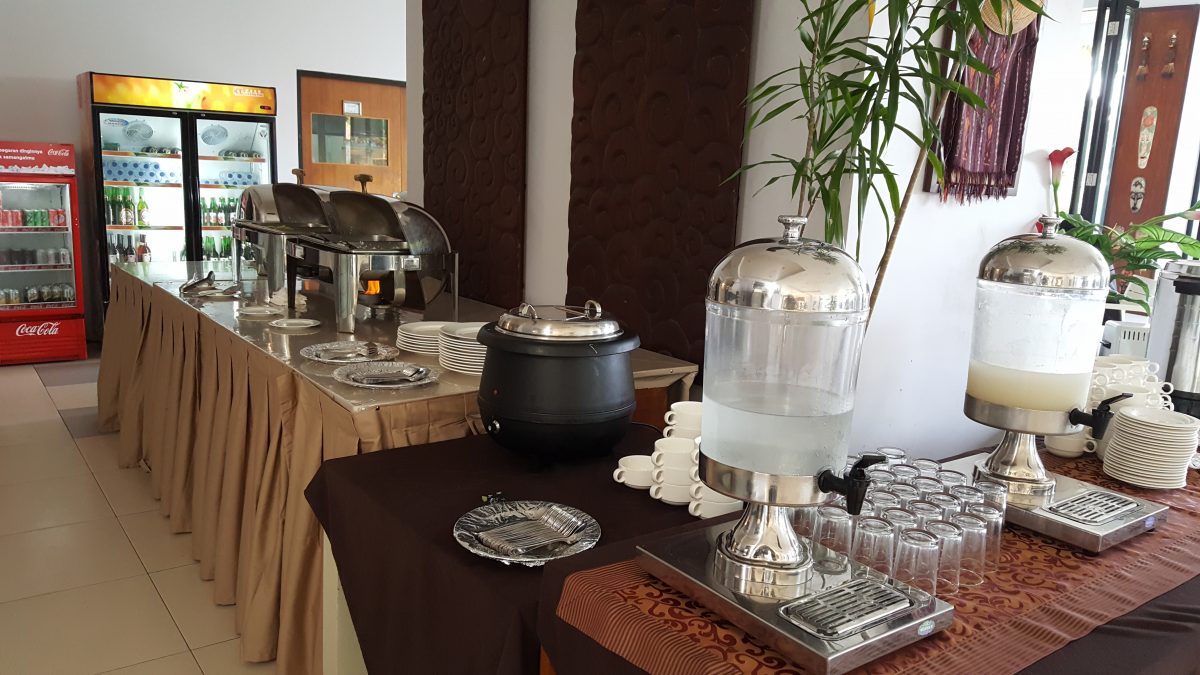 Staff members
The staff members of Laprima Hotel are friendly and helpful.
What I didn't like:
I'd like to see more choices at the breakfast buffet. The breakfast is perfectly adequate, but it could use a little bit more variety.
What I liked best:
The best part of the hotel for me is the magnificent sea views! Catch the sunrise and sunset over the waters…And the outdoor swimming pool is beautiful too!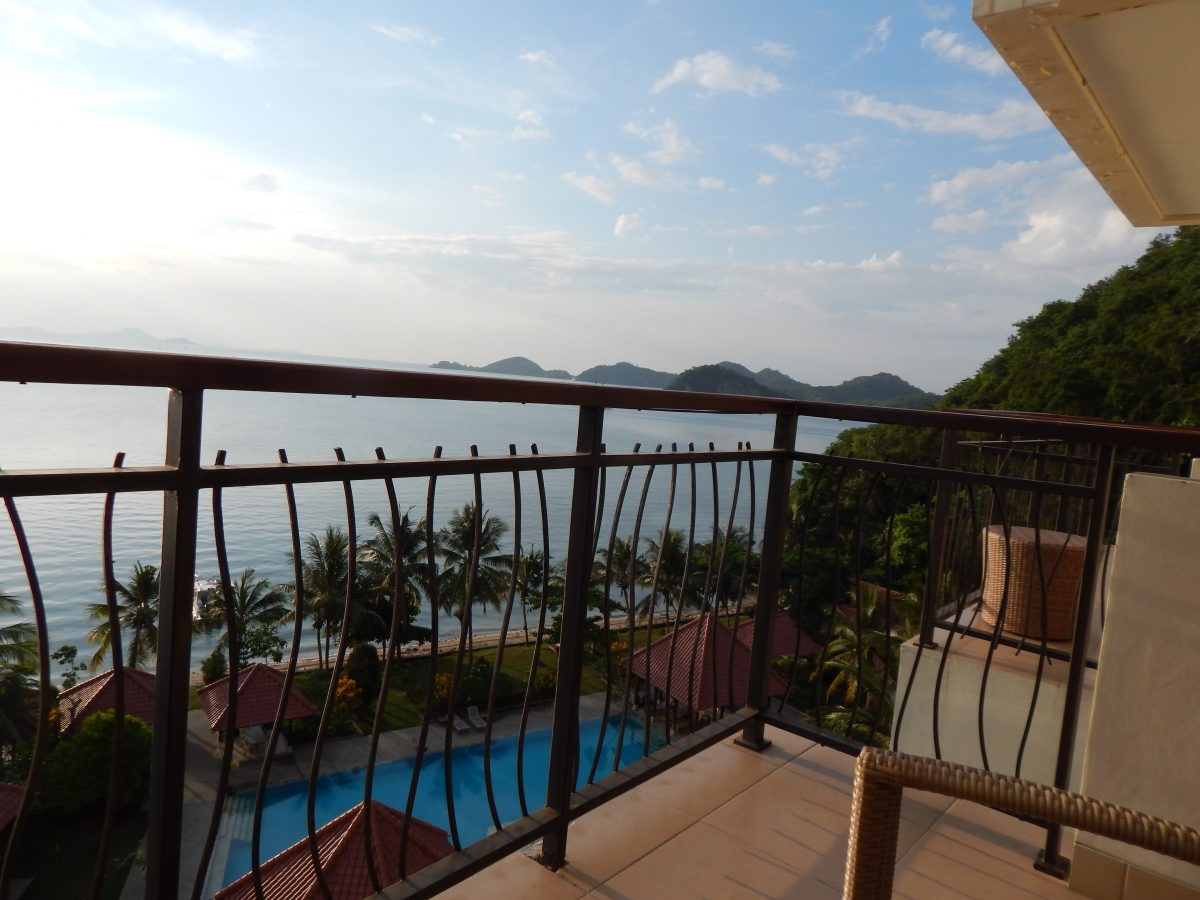 Would I stay here again?
If I'm lucky enough to visit the Komodo National Park for the second time, I would stay at the hotel again.