I love Chiang Mai! As a vegetarian, this city with all the numerous vegetarian and vegan restaurants is food heaven. The receptionist at my hostel suggested Taste of Heaven, so I went to check it out.
Finding Taste of Heaven in the maze of streets in the old city was surprisingly easy. The restaurant is quite small, but it was packed full of people (always a good sign!). I had to share a table with somebody else. There was a lovely, social atmosphere in the restaurant.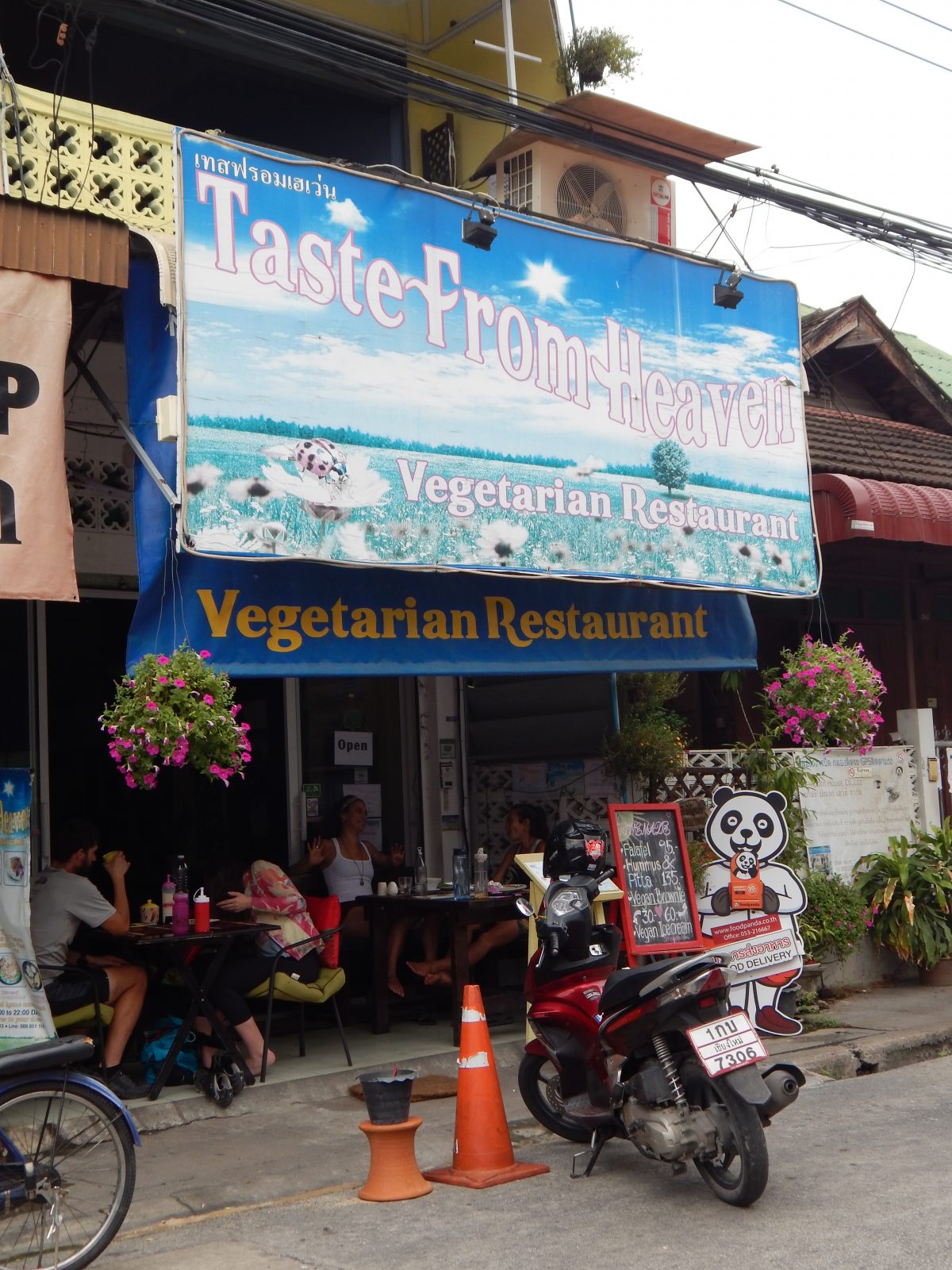 Main course
I perused the extensive menu. It was such a joy that I could eat everything on the menu. No searching for the green 'V' next to a dish! The prices were reasonable too. It was more expensive than street food but still affordable.
With so many choices, it was difficult to select just one. I finally decided on the Pad Thai Noodles (I was on a mission to eat as much Pad Thai as I could during my time in Thailand). The dish consisted of stir-fried rice stick noodles, tofu, garlic, soy textured soy protein, bean sprouts, chives, sweet radish and peanuts. It was very tasty and satisfying, but it wasn't the best Pad Thai I had during my Thailand trip.
I washed my food down with a watermelon smoothie.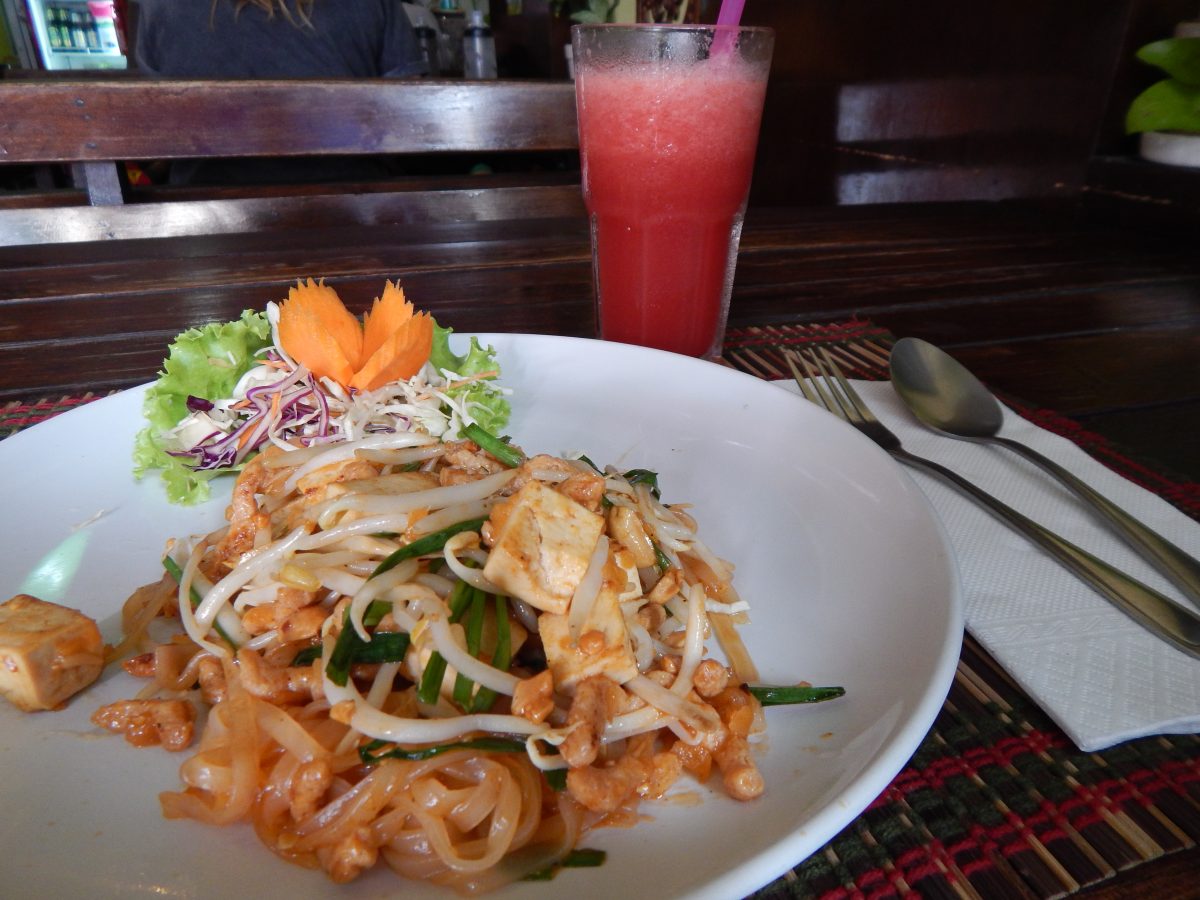 The sweet stuff
My enormous sweet-tooth compelled me to choose a dessert. I selected the chocolate vegan brownie with coconut vegan ice-cream recommended by the waitress and the lady at my table. Yum! Yes, that is my official review: yummy! Let me just say, it was one of the best brownies I've ever had! It was moist and perfectly paired with the coconut ice-cream. I couldn't dream up a better combo. Food like this makes me excited about my dietary choices!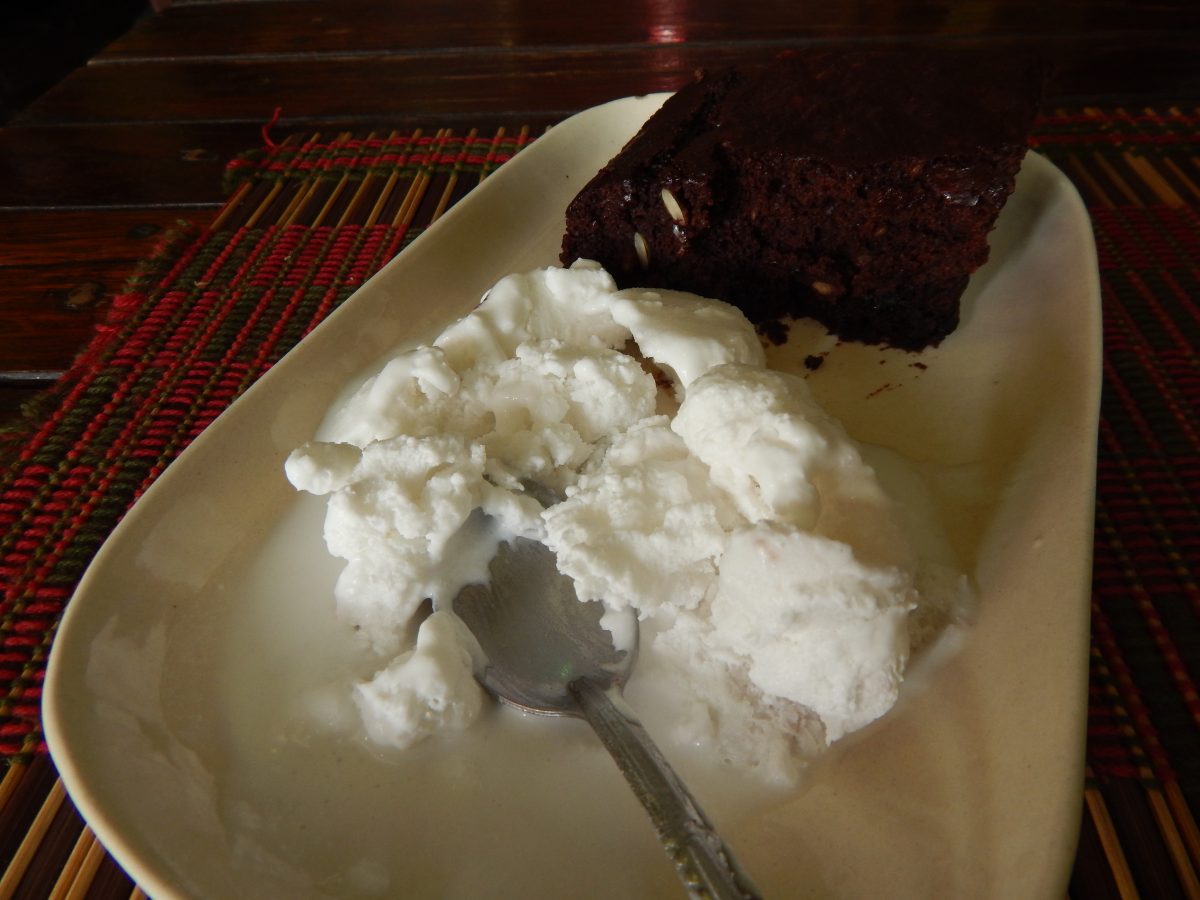 My final verdict
I loved the food, particularly the dessert! If I could, I would go back and try everything on the menu. If you find yourself in Chiang Mai, go and check out Taste of Heaven.