The Phi Phi islands are made up of six islands, of which Ko Phi Phi Don and Ko Phi Phi Leh are the main two islands.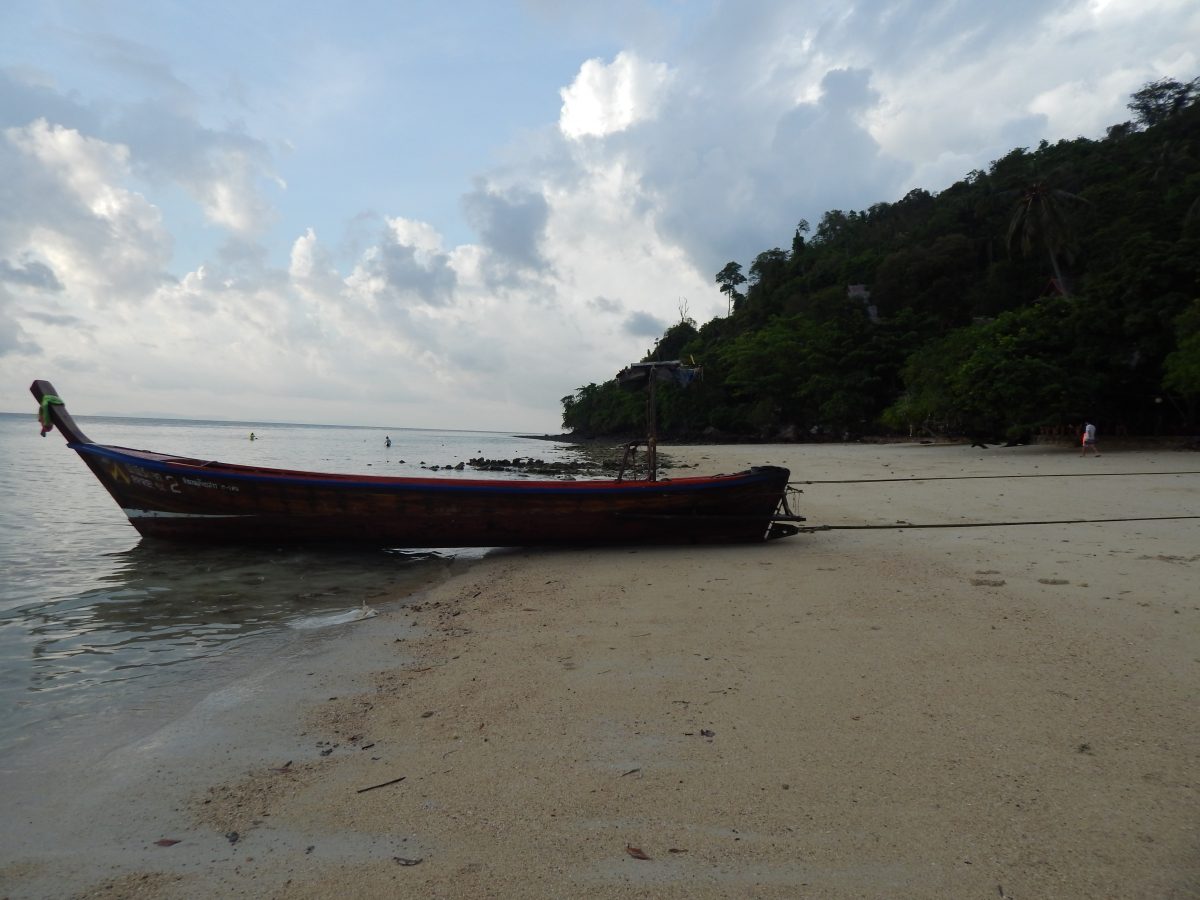 I wanted to explore the islands around Ko Phi Phi Don, and as a movie buff, I wanted to visit The Beach 'beach'. There are loads of travel companies offering tours of the islands. The best price for a full day island tour that I found was 350 THB per person. However, there is a National Park fee for visiting Maya Bay that is 400 THB per person, which brought the total to 750 THB. Be sure to shop around for the best prices. And remember to ask if the National Park fee is included in the quoted tour price.
All of the companies go to the same places. Here is what you can expect to see and do on a full day Phi Phi island tour (also called the 6 island tour).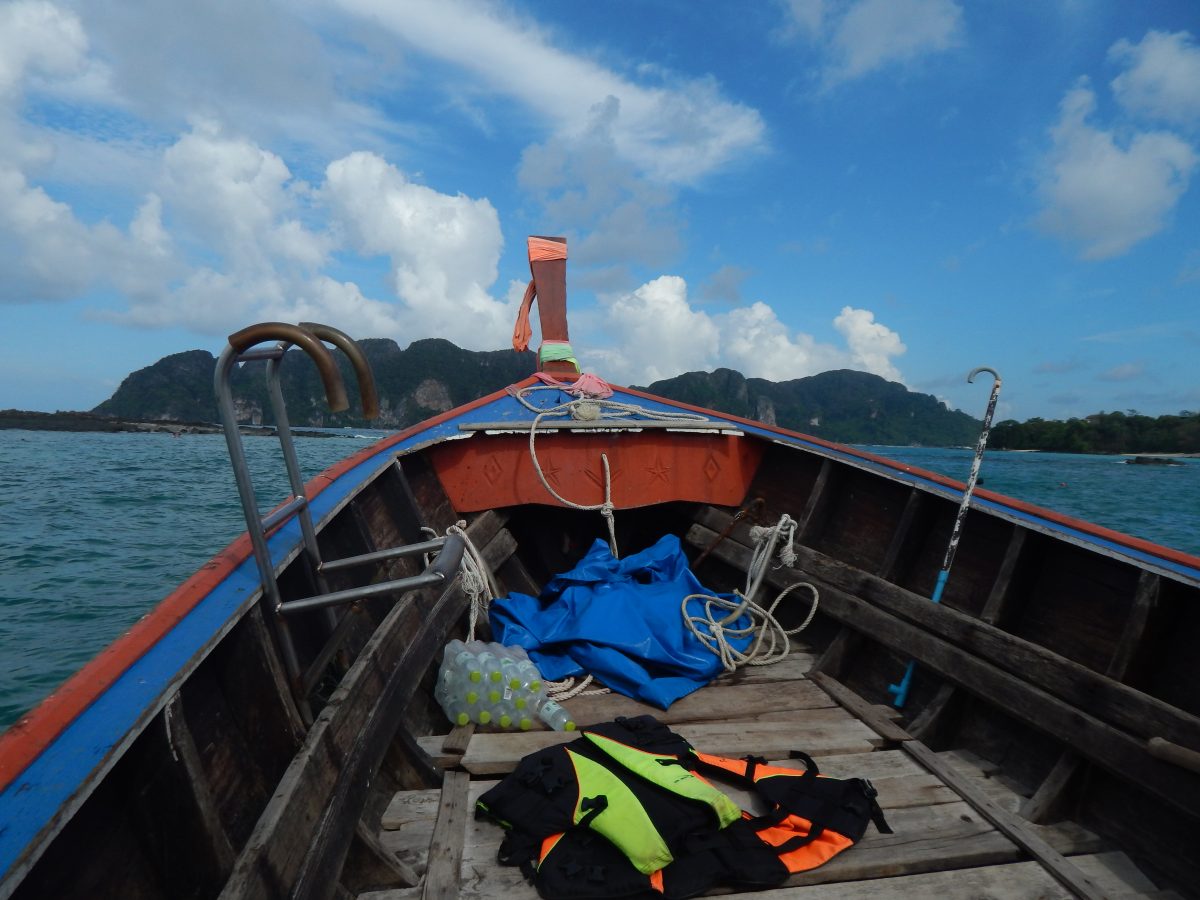 Shark point
This was the first stop for the day. Shark point is an excellent spot for snorkeling. I saw many different species of fish.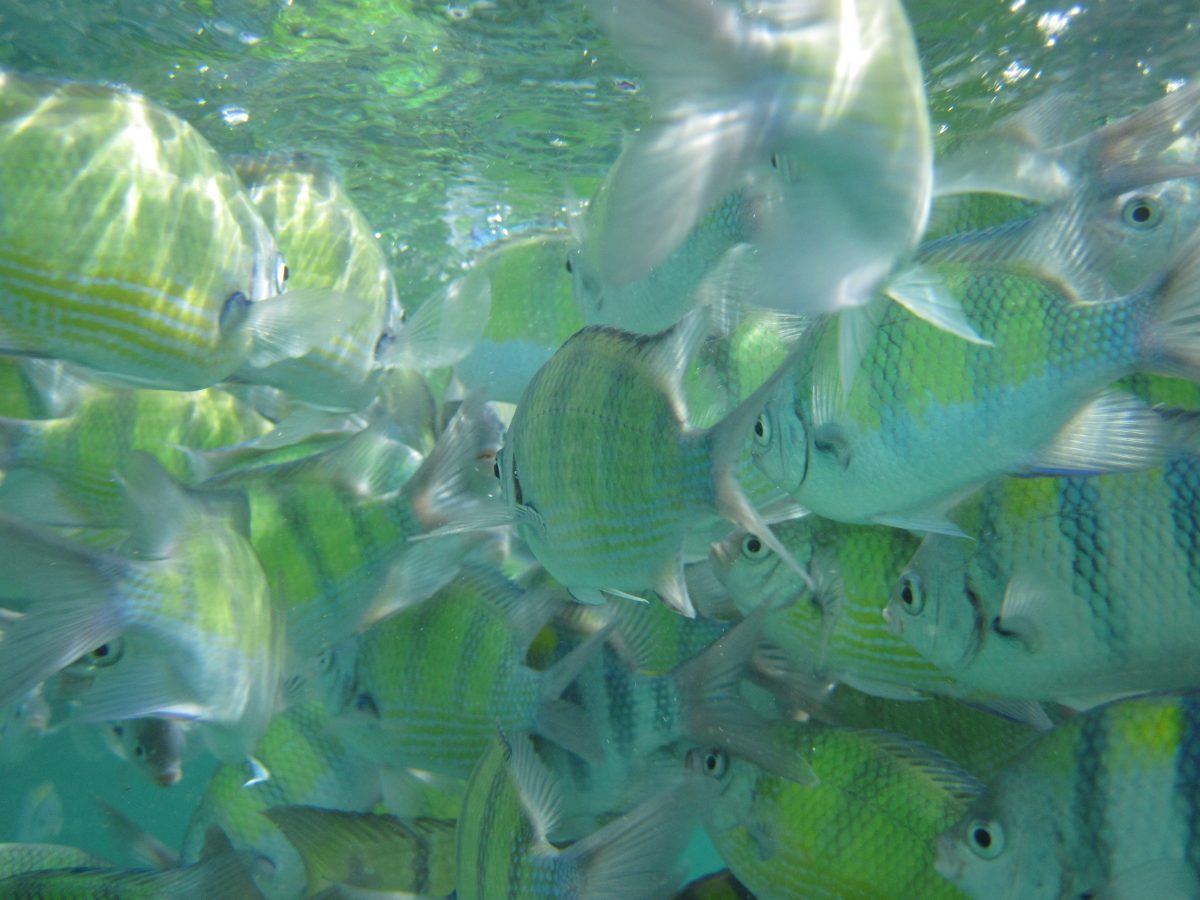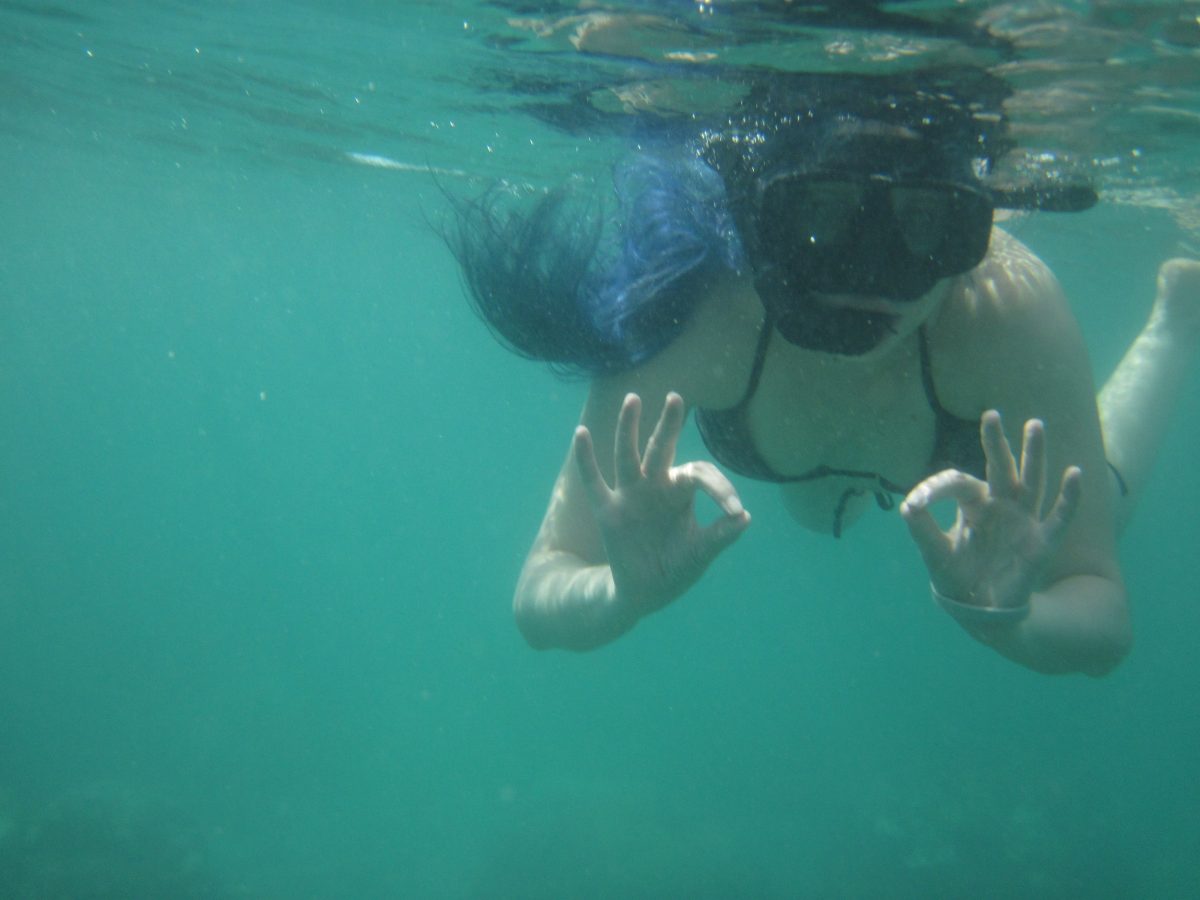 This is also a good place to spot black-tip reef sharks. I wasn't lucky enough to see them, though.
Viking cave
On the wall of the cave, you can spot classic drawings that resemble Viking boats. Unfortunately, our boat couldn't get close enough for us to see all the paintings. The cave is also filled with thousands of swallows.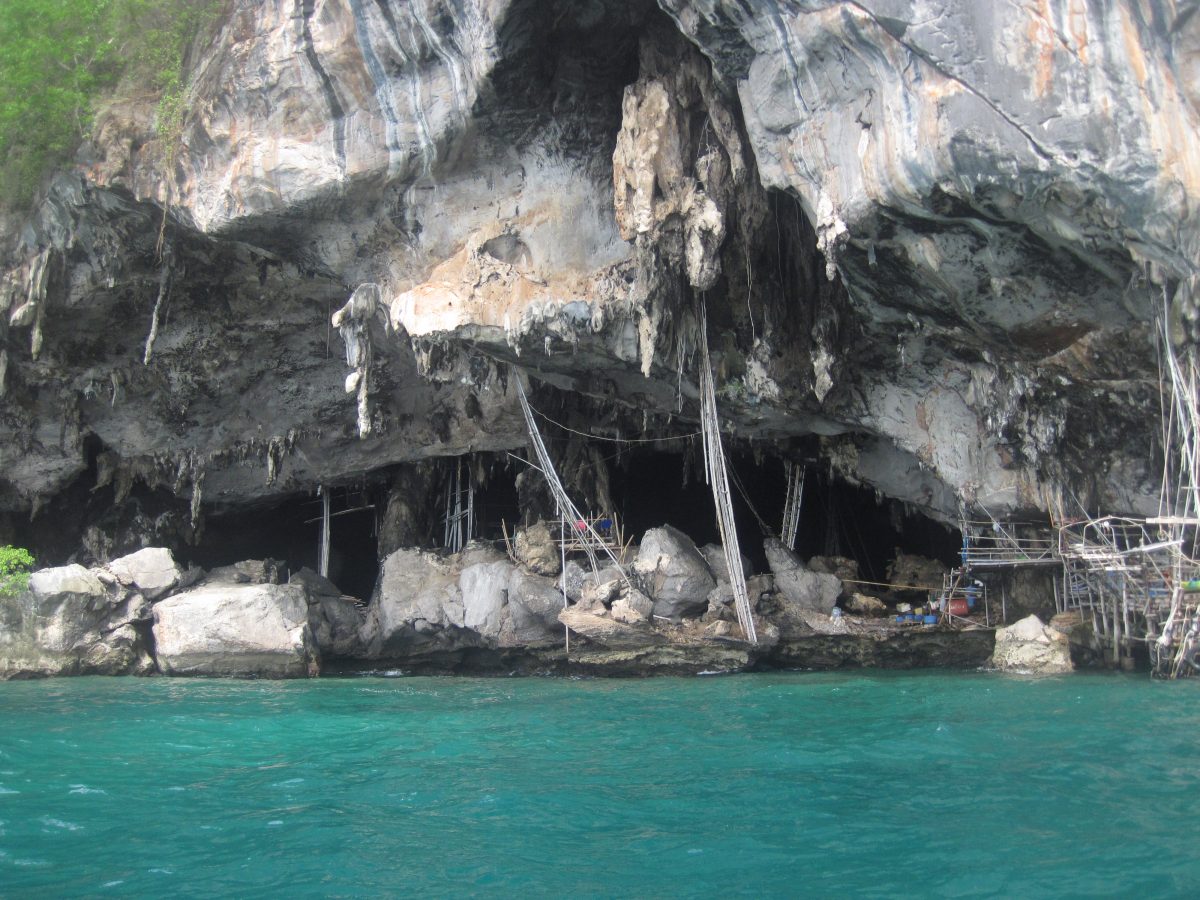 Pileh Lagoon
This is a beautiful emerald blue lagoon enclosed by sheer limestone cliffs. This is also a great spot to snorkel. When I visited the water was a little bit murky, though, so I didn't get to see much. Shark point is much better for snorkeling. Expect to see lots of other boats. But don't worry! There is enough space for everybody.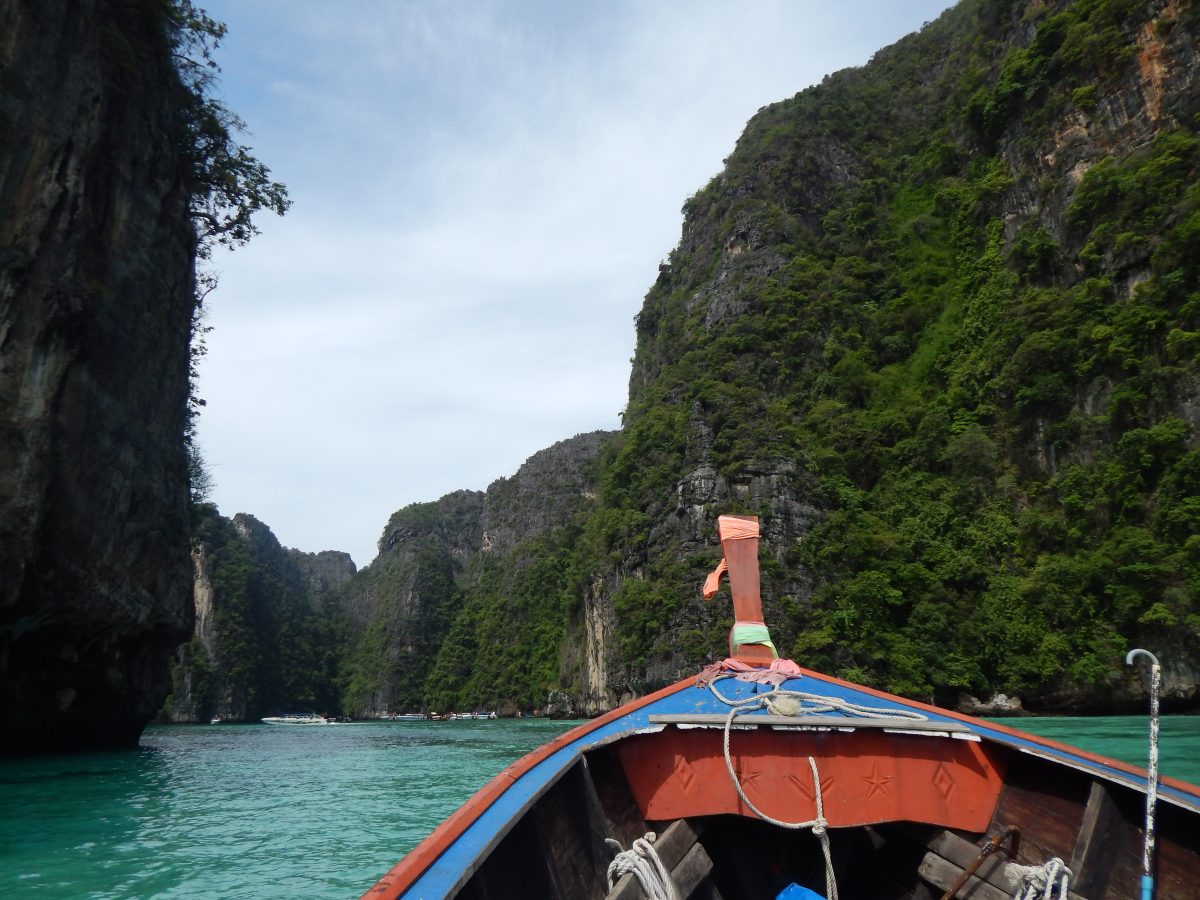 Maya Bay
This is The Beach 'beach'. This is probably the highlight of the tour for many people. Let me just say, Maya Bay is really beautiful! But unfortunately, it's super crowded (and I visited in the off-peak season)! You cannot swim here. It's best to avoid the toilets as they are dirty. You can basically take a couple of photos and say "I was here!". It certainly does not feel like paradise…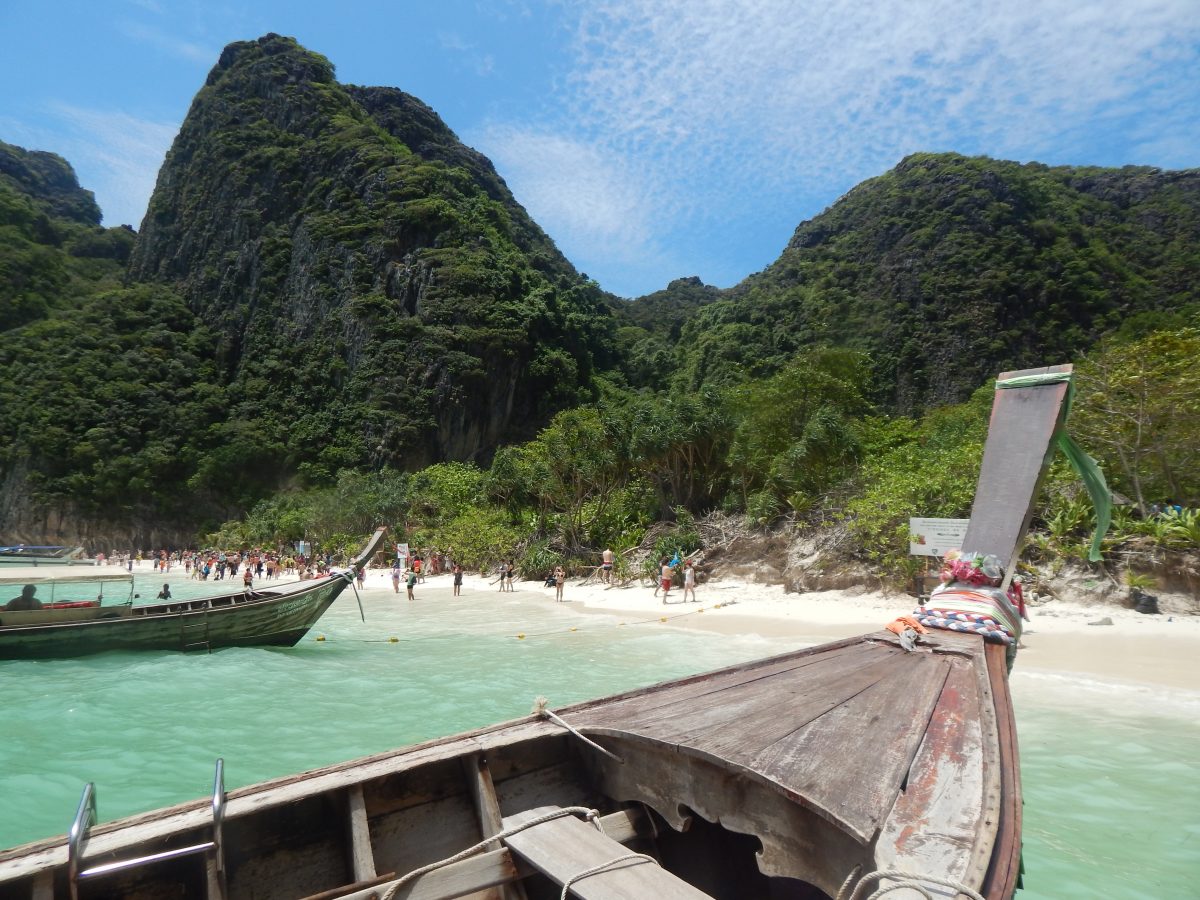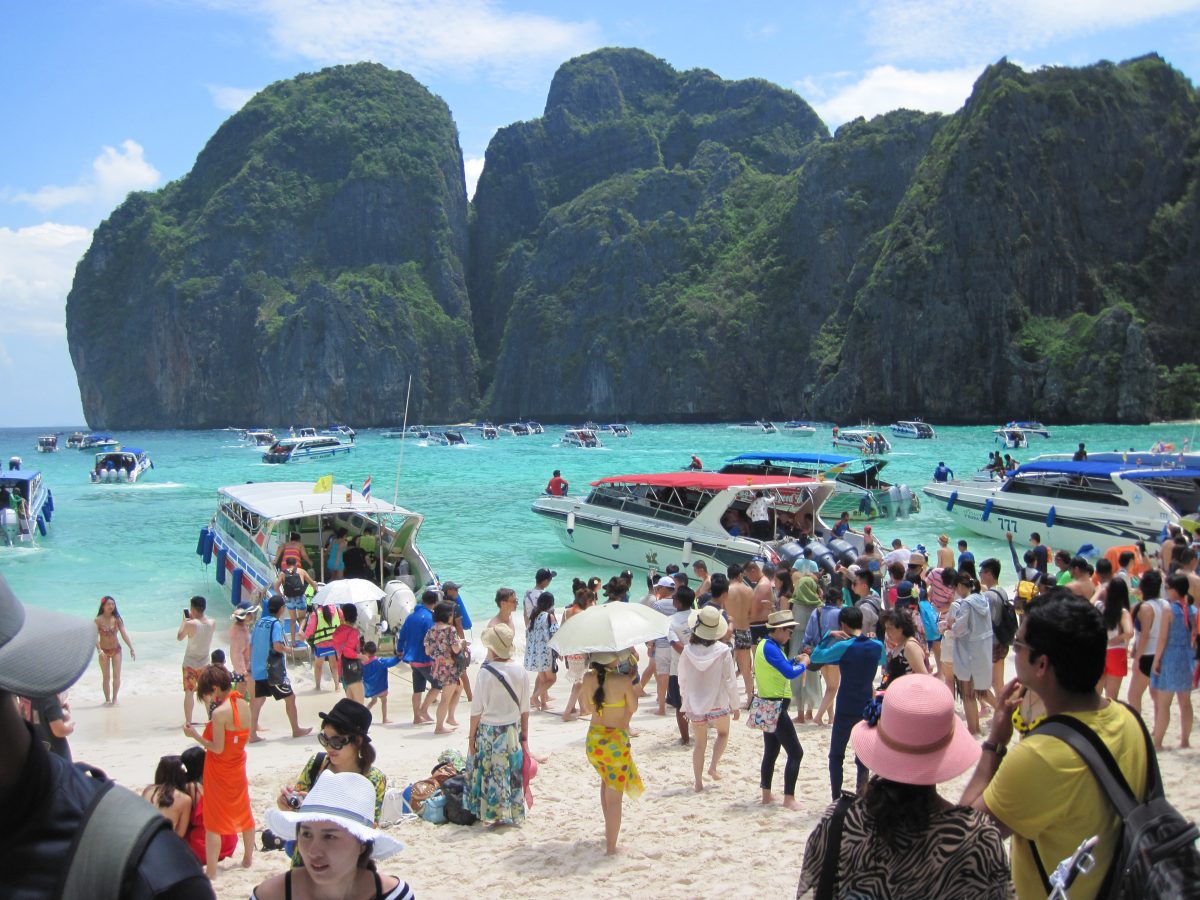 On the other side of Maya Bay is Loh Samah Bay. It's also a very beautiful bay and less crowded than the other side of the island.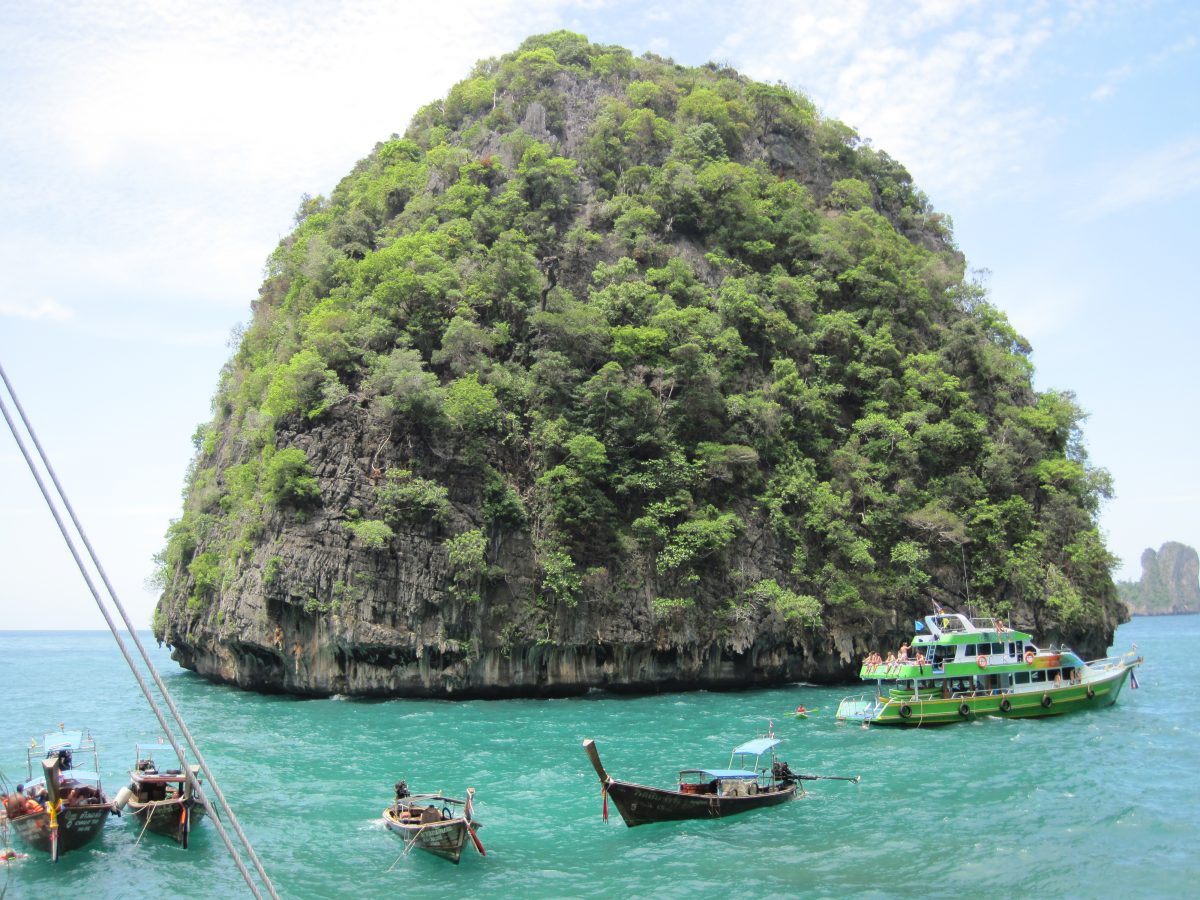 Monkey Beach
Monkey Beach is located on Ko Phi Phi Don. We didn't actually stop at the beach. The longtail stopped next to a cliff and I saw a couple of monkeys.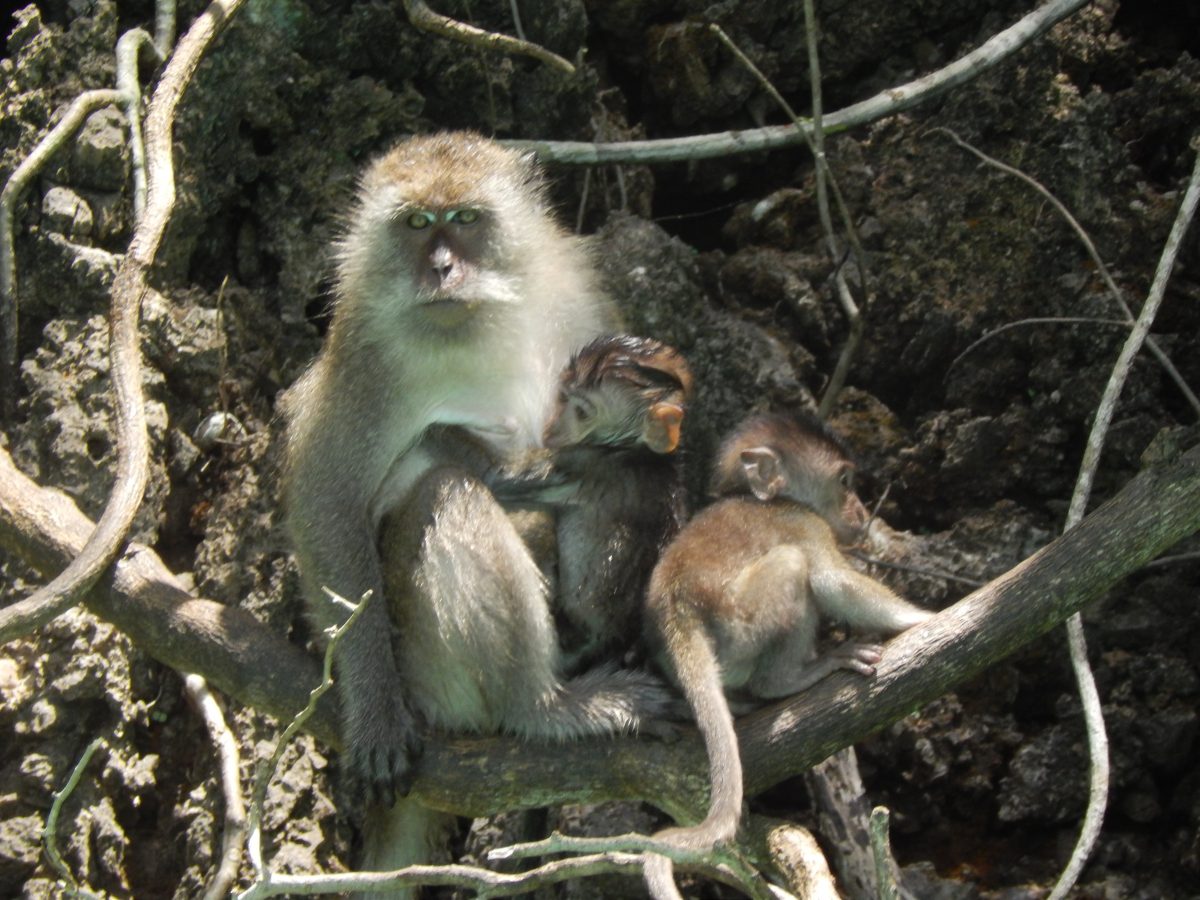 Despite the sign, people still fed the monkeys. I get so mad when people disrespect the rules! If you visit, please don't feed the monkeys.
Bamboo Island
Bamboo Island is uninhabited, apart from all the people that visit it every day. In my opinion, Bamboo Island has the best beaches. Expect crowds of people, but less than at Maya bay.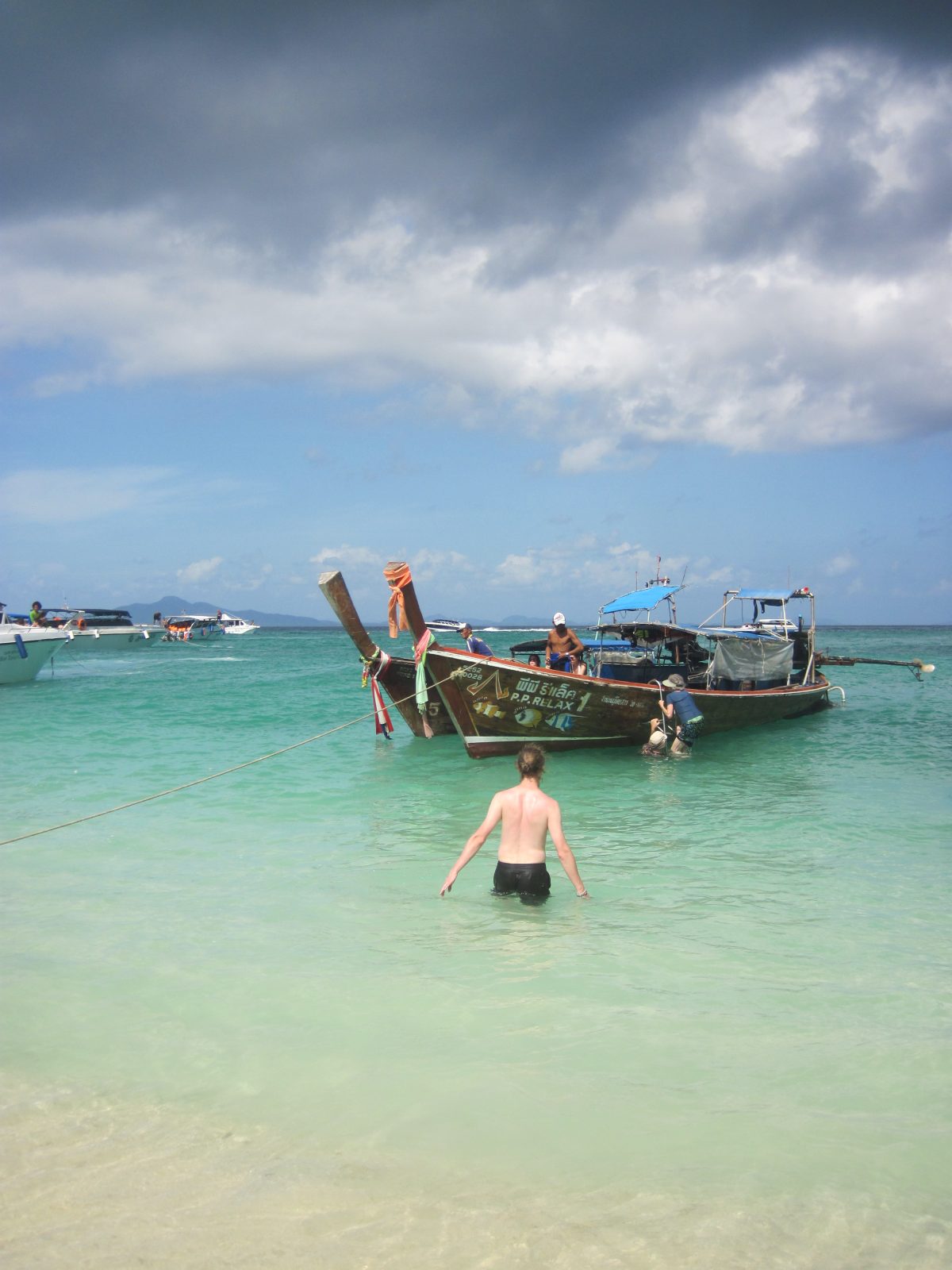 There is a shaded area with tables and chairs and a snack bar, so bring some cash along. I was lucky enough to see two rock monitors!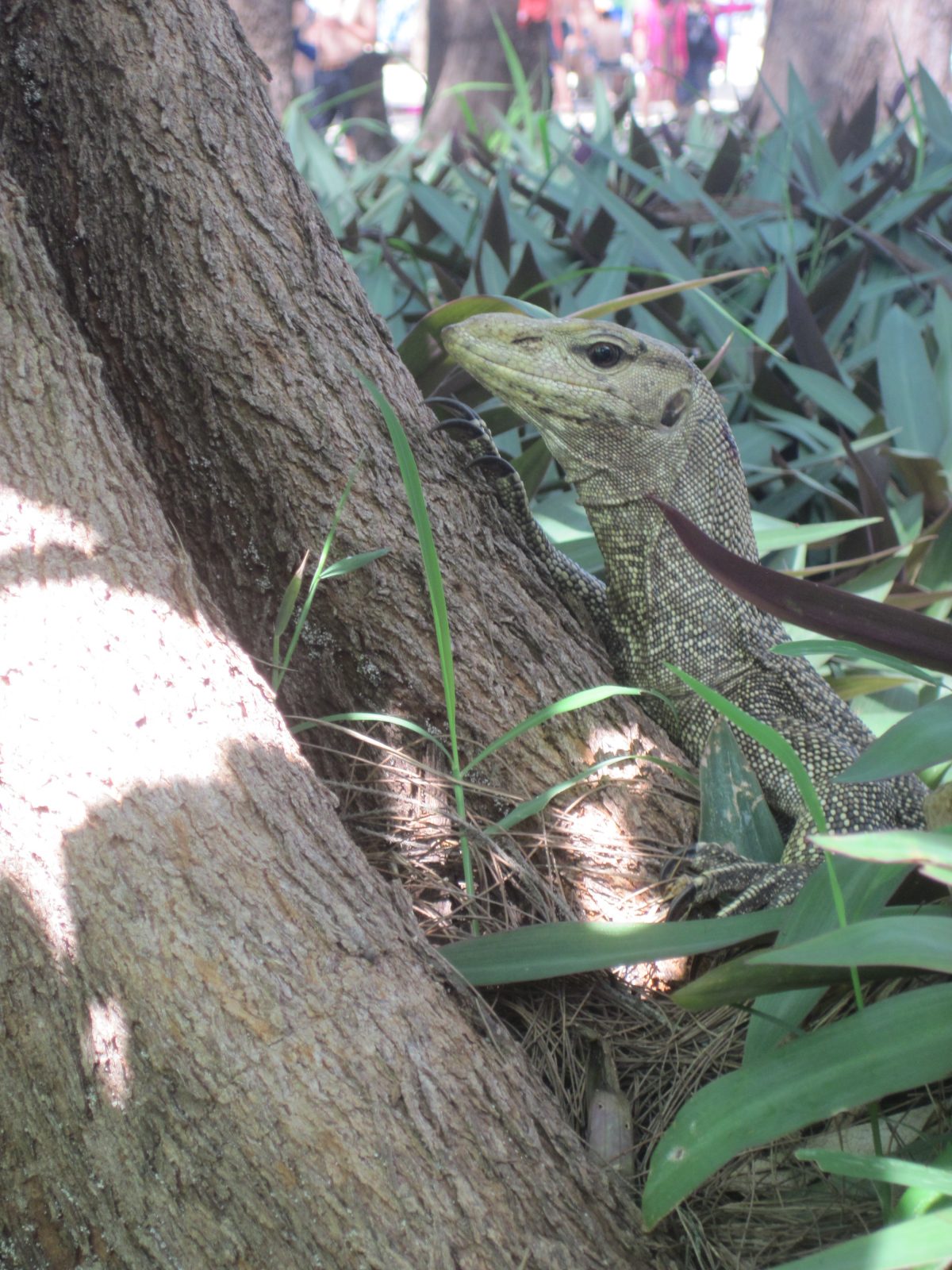 Mosquito Island
Unfortunately, we could not stop at Mosquito Island as it was closed. It's said to be a beautiful island though and a great place to snorkel.
Tips
This is a great way to get a quick overview of the main attractions around Phi Phi islands.
If you take a longtail boat, you will definitely get wet on this tour! Come prepared and keep your electronics safe
Sunscreen and hats are essential!